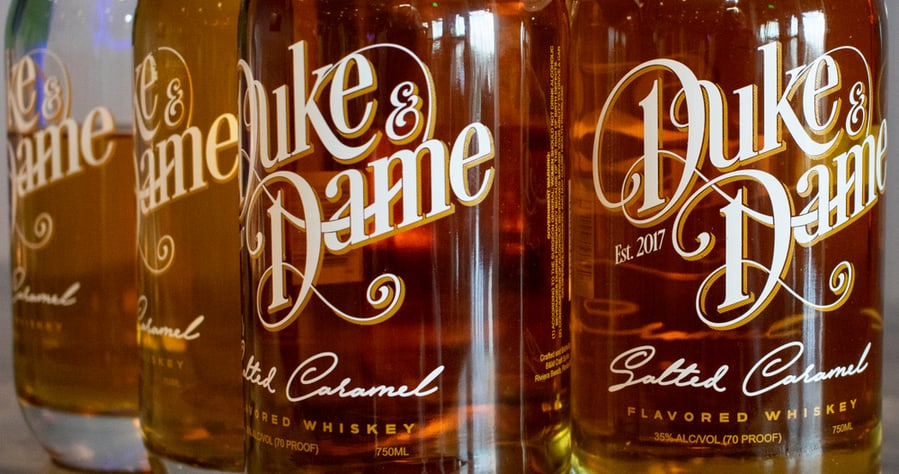 Do you like your whiskey sweet or salty? Wait, there's another option–both. Salted caramel whiskey perfectly combines the sweet and salty to give you a drink you can't refuse.
There are tons of brands producing salted caramel whiskey, so it can be difficult to choose, but whether you're grabbing a bottle of Ole Smoky or Bird Dog, you can make some classic cocktails or creative concoctions that'll leave your tastebuds begging for more.
So what do you mix with salted caramel whiskey?
You can mix salted caramel whiskey with caramel sauce to make a Salted Caramel old-fashioned cocktail, or you can mix your whiskey with apple cider and other ingredients to make a martini.
Continue reading as we explore everything you need to know about salted caramel whiskey.
What Does Salted Caramel Whiskey Taste Like?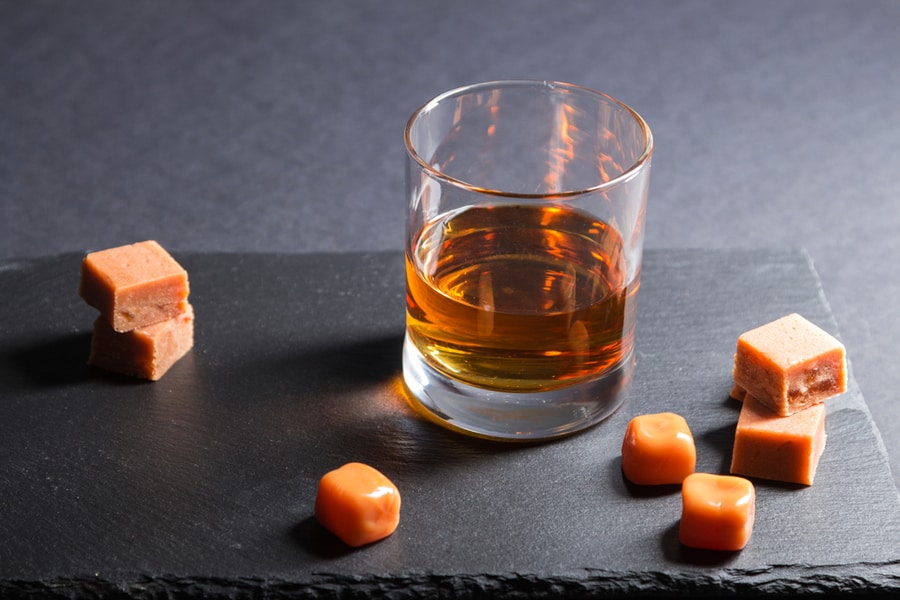 Salted caramel whiskey has a sweet, smooth taste with a hint of saltiness that lingers on the tongue. When sipping, it starts off with a sweet caramel flavor, which then gives way to a slight smokiness and a hint of salt.
The medium-dark amber-colored whiskey has a rich, creamy texture with a slight warmth from the alcohol. On the nose, the whiskey has a strong aroma of sweet caramel with hints of smokiness.
Salted caramel whiskey is a unique and flavorful whiskey made by blending traditional whiskey with a sweet and salty caramel flavor.
It can be enjoyed neat, with a splash of soda, or mixed into a variety of cocktails. Salted caramel whiskey is not as strong as traditional whiskey, so your best bet is to use it in well-balanced cocktails.
What To Mix With Salted Caramel Whiskey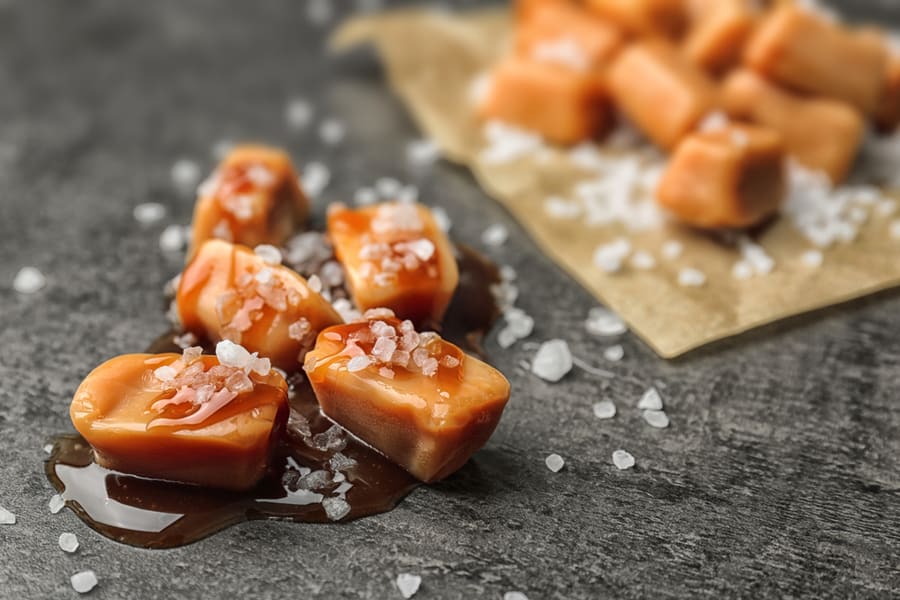 When mixing salted caramel whiskey, it is important to choose mixers that will compliment the sweet and salty flavors. A good place to start is with traditional whiskey mixers such as cola, ginger ale, or club soda.
For a more complex flavor, you can try adding juices such as orange, cranberry, or pineapple. If you're feeling adventurous, you can also experiment with ingredients like coffee liqueur, cream liqueur, or amaretto.
This is the part you've been waiting for. Below are some cocktail recipes for salted caramel whiskey you can try at home.
Salted Caramel Apple Martini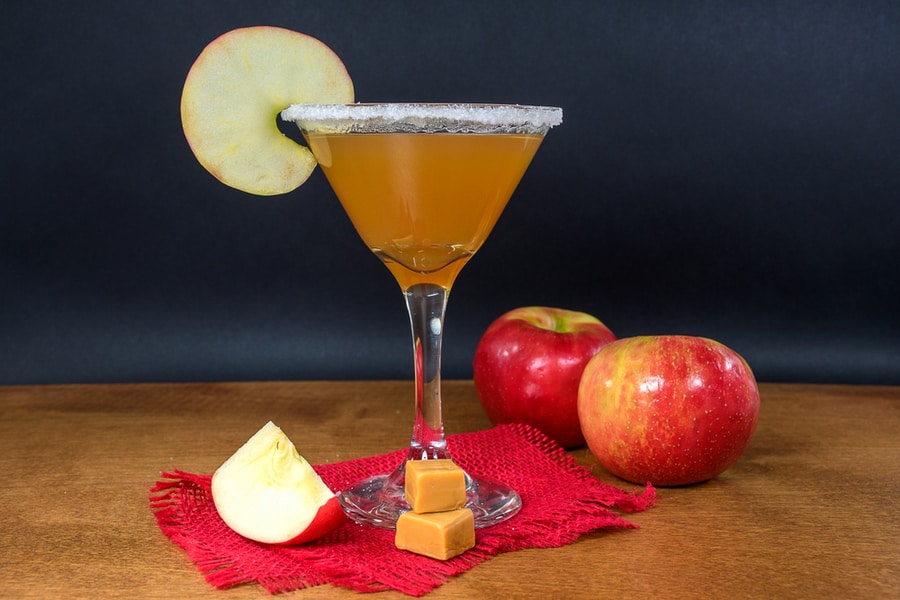 Just when you think you've seen all the types of martini, another one comes up, and you have to try. If you have a bottle of salted caramel whiskey, you can make a great-tasting martini with only a few ingredients.
Ingredients
2 ounces of salted caramel whiskey
2 ounces of apple cider
5 ounces of lemon or lime juice
Apple slice to garnish
Instructions
In a cocktail shaker containing ice cubes, add your whiskey, apple cider, and lemon juice.
Shake thoroughly for a few seconds and strain into a martini glass.
Garnish with an apple wedge or cut some apple slices into the cocktail and enjoy.
Salted Caramel Old Fashioned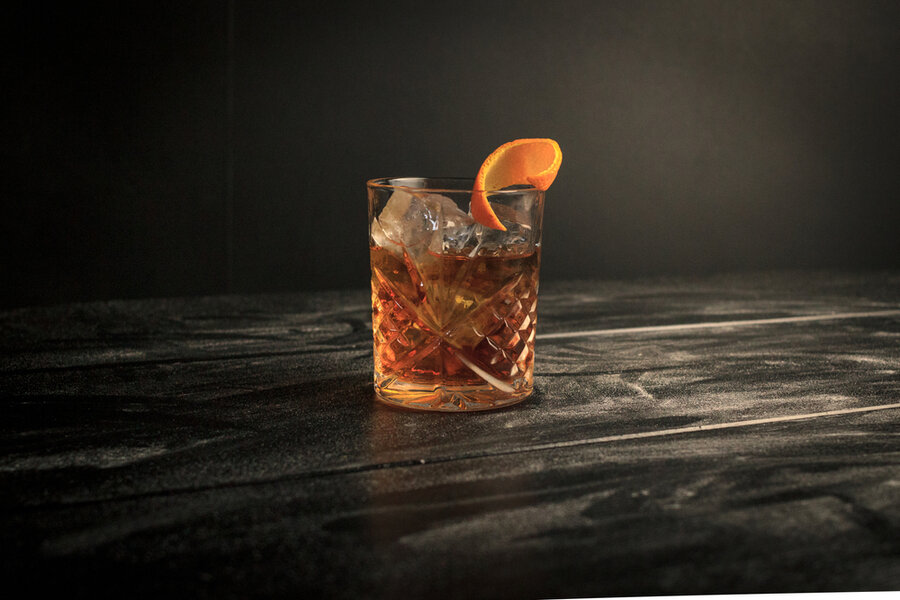 This cocktail adds extra caramel to your whiskey to make an extra-sweet concoction.
Ingredients
1.5 ounces of salted caramel whiskey
2 dashes of Angostura bitters
2.5 ounces of caramel sauce
Caramel candy for garnish
Instructions
In a mixing glass, add your caramel sauce, bitters, and whiskey.
Stir until it's evenly mixed.
Place a large ice cube into a rocks glass and pour your mix into it.
Garnish with caramel candy, and enjoy.
Salted Caramel Sour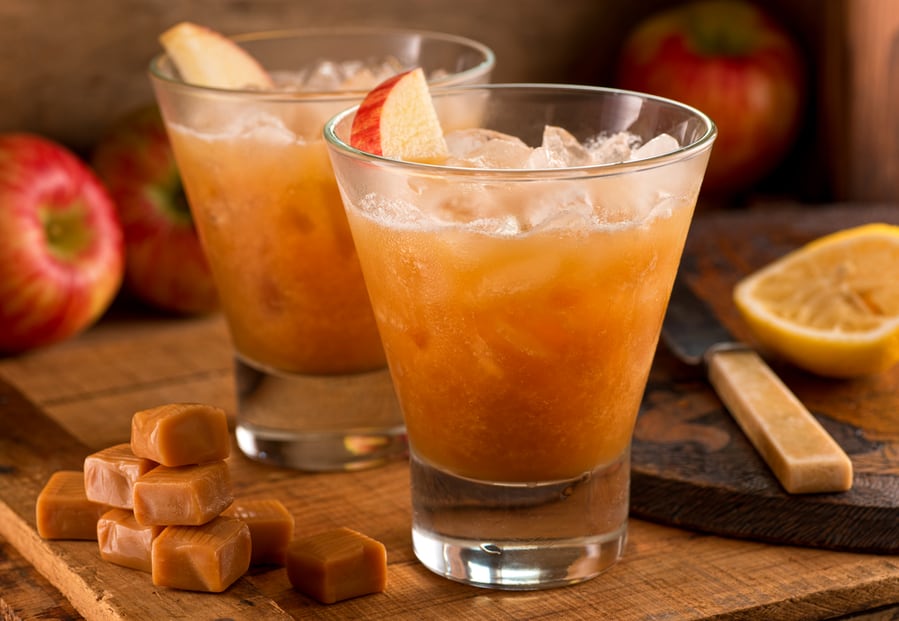 This is one of the most popular drink combinations because it tastes amazing.
Ingredients
2 ounces of salted caramel whiskey
2 ounces of sour mix
Caramel sauce to rim your glass
Lemon wheels for garnish
Instructions
Add the whiskey and sour mix into a cocktail shaker containing ice.
Shake vigorously for 10-30 seconds.
Rim your glass with caramel sauce, add one large ice cube and add your mix.
Garnish with a lemon wheel, and enjoy.
Salted White Russian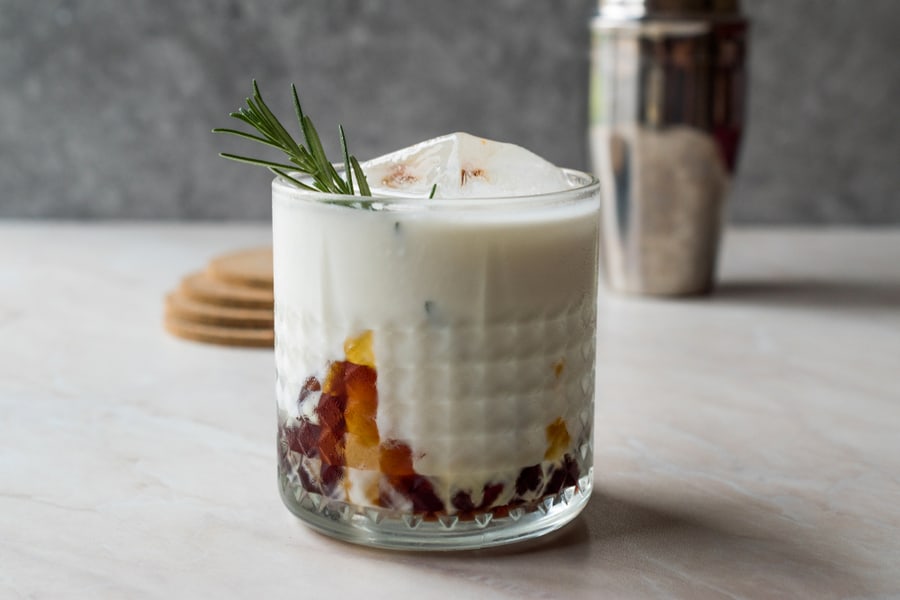 Like the martini, White Russian has many different recipes. Here's the recipe for the salted caramel version.
Ingredients
Salted caramel whiskey
Coffee liqueur
Cream or milk
Instructions
Add your whiskey, coffee liqueur, and milk to a mixing glass and stir well.
There are no proportions, so you'll have to get creative. After a few trials, you'll find the best ratio for you.
Foods That Pair Well With Salted Caramel Whiskey
Salted caramel whiskey pairs well with a variety of sweet and savory foods. To accentuate the flavor of the whiskey, try pairing it with dishes that have a salty or spicy kick.
Some great options include fish and chips, buffalo wings, or Reuben sandwiches. To bring out the sweetness of the salted caramel whiskey, try pairing it with desserts like cheesecake, ice cream, or a tart.
Final Thoughts
The perfect salted caramel whiskey cocktail can be a simple mix of whiskey and cream or a more complex creation involving bitters, syrups, and garnishes, the possibilities are truly endless.
With a little bit of experimentation, you can find the perfect combination of ingredients to create an unforgettable mix. So grab a bottle of whiskey, get creative, and enjoy the unique flavors.