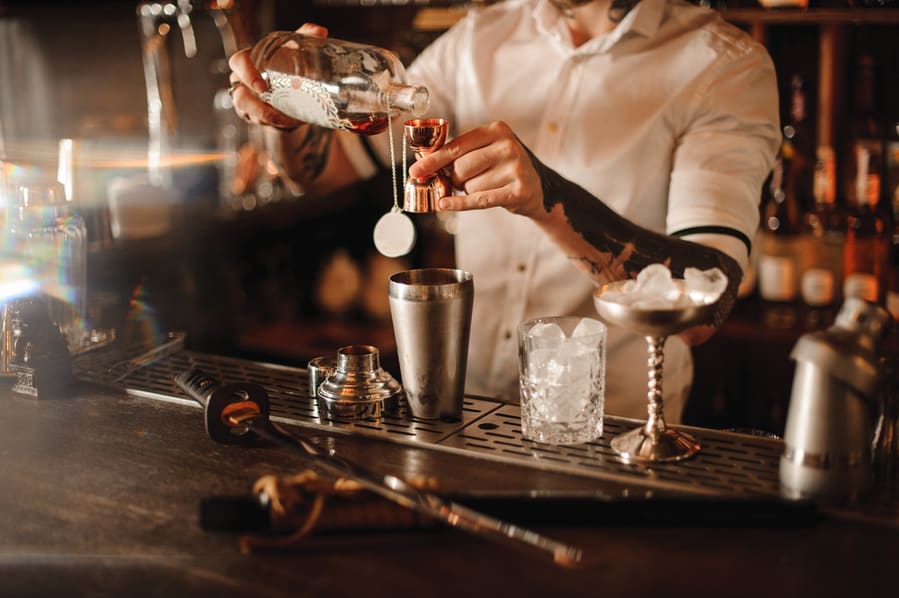 Bartenders are the heart of any bar. The role of a bartender is a strenuous one. He has to be friendly, know how to mix drinks properly, have extensive knowledge about liquors and liqueurs, etc. So, it won't be soon that you will get the chance to think that you have learned it all as a bartender.
Also, with the ever-changing time and lifestyle, there are always new incorporations in drinks and cocktails. That's why; being up-to-date with this knowledge will also be a part of the routine.
When you start your career as a bartender, it will be hard, and for curious ones, it is always the top priority to pick up more skills to help them sharpen their skillset.
Hence, the thought of how to be a good bartender goes through every bartender's mind at some point. The answer to this question is crucial whether you are starting your career or thinking of giving yourself a push if you have hit a wall and is as follows:
The most significant aspect of being a good bartender is having a learning attitude, i.e., a curious mindset. Also, having a good intuition about the situation (develops with experience), getting things ready beforehand, good time management skills, keeping things clean and tidy, good customer service, and an optimistic attitude.
Here, we will give you a deep insight into each point, and you can have a better idea of what each point entails. So, continue reading to have a good grasp of the topic at hand.
1. Having a Learning Mindset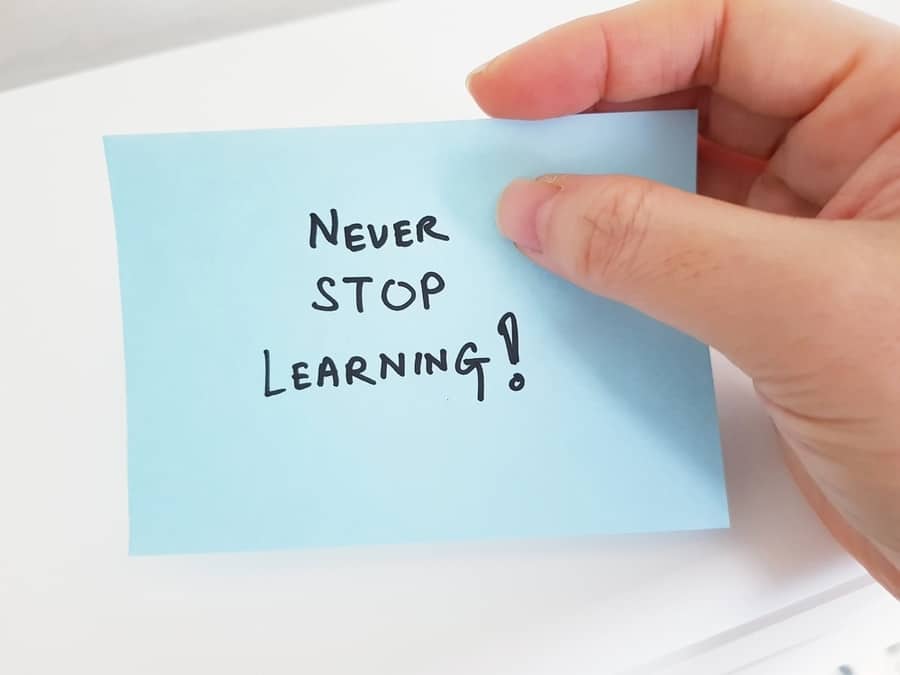 It's not always about being quick on your feet or in service that makes you a good bartender. Even if you are giving it your all, it may feel like you are lacking at times and can't wrap your head around it.
The underlying reason is that you have stopped learning new things by getting caught up in your routine. It may be the first reason for some, but stability is of utmost significance for others. So, complacency can be poisonous over time.
To get yourself back on track, you should try to make it so that you experiment with a new mix every day. If that is too much, make it once/twice a week.
If coming up with new ideas is too much, you can always search the internet for popular cocktails or styles and try to make them.
Contrarily, if the cocktails and mixes are not the things that make you tick, you can try to figure out what kind of bartender you are, and you can always try your luck at flair bartending or other categories.
2. Preparing Things Beforehand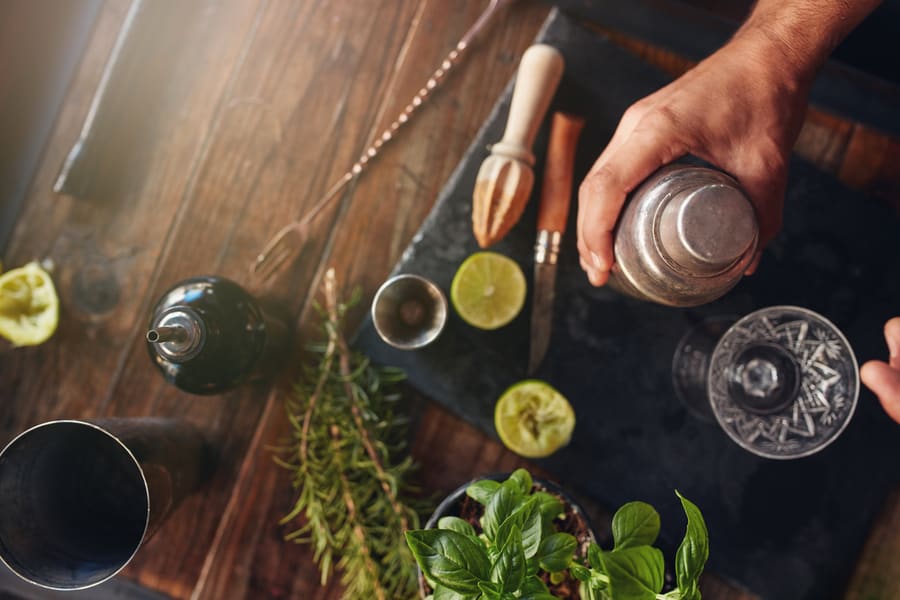 Preparation determines whether you will be a good bartender or not. You may have seen experienced bartenders whipping up cocktails like magic and think to yourself, how can they get the order ready so fast?
The answer to that is simple, you have to prepare most of the stuff beforehand, and by most, it is what it sounds like. Even the tiniest equipment, such as a bar spoon, can make a difference if it is not in the right place. 
By preparing things beforehand, you become aware of the stock and where the utensils you need to make a cocktail are. Also, it will keep your manager from finding faults with you.
3. Being Good at Time Management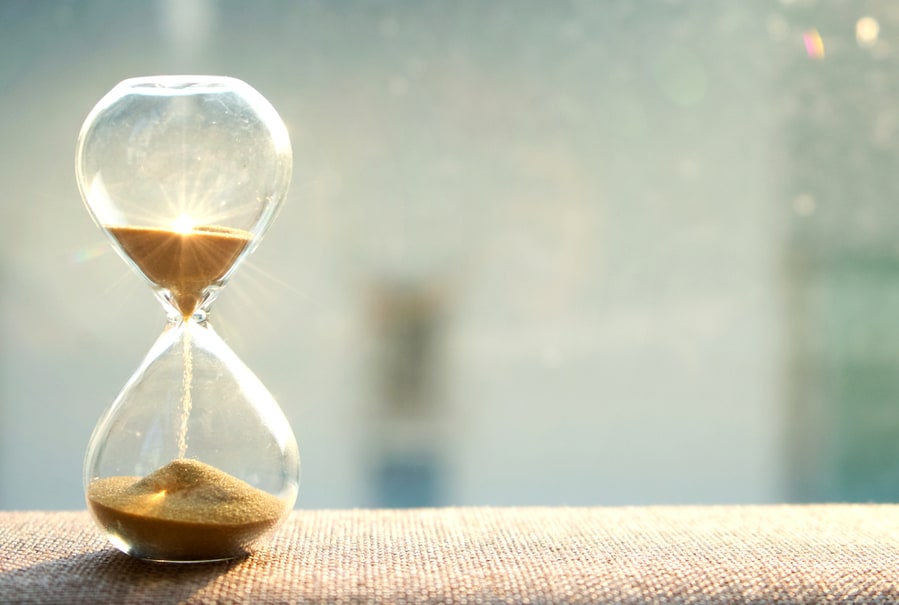 Time Management goes hand in hand with preparation. You are halfway to being a good bartender if you prepare your stuff beforehand, but what makes it complete is how well you can manage time.
Time changes the influx of customers, and, at times, you may have to overwork yourself. Or it may feel like you have nothing to do on other occasions.
So, what to do is maintain the pace by serving two or more customers during lax hours to keep up the rhythm. It will help you showcase your skills in remembering things and making drinks. Also, you will have a greater chance of getting more tips.
4. Maintaining Cleanliness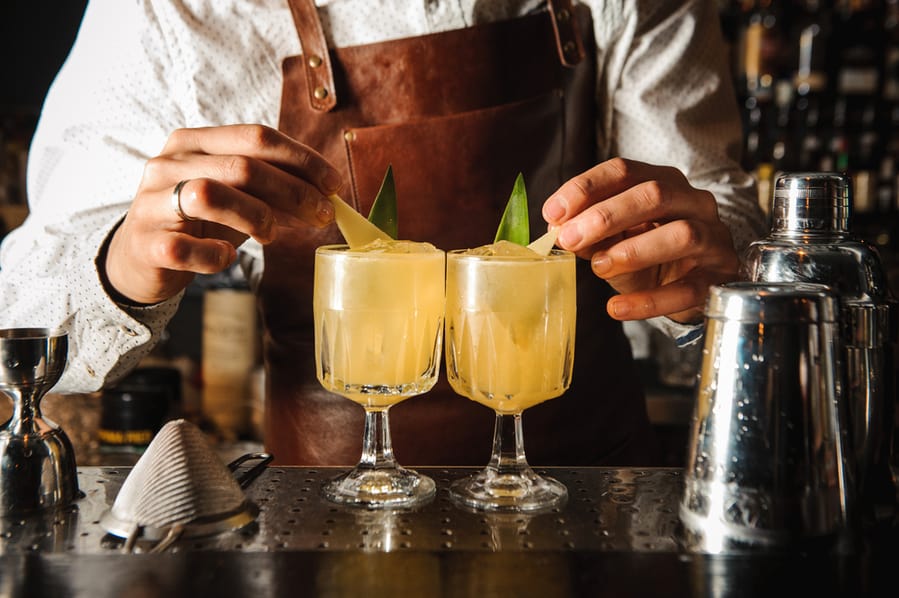 While this may sound a bit awkward, maintaining cleanliness is linked with how efficiently you can perform.
It will only take up space if you let the utensils continue to pile up, proving to be a burden in serving customers and finding things. Also, it will push customers away because of the dirty environment or a congested one.
It doesn't end with drinks/cocktails; the utensils you use in whipping them up are also a part of it. That is why; cleaning is directly linked with how good you can be as a bartender.
5. Being Friendly and Outgoing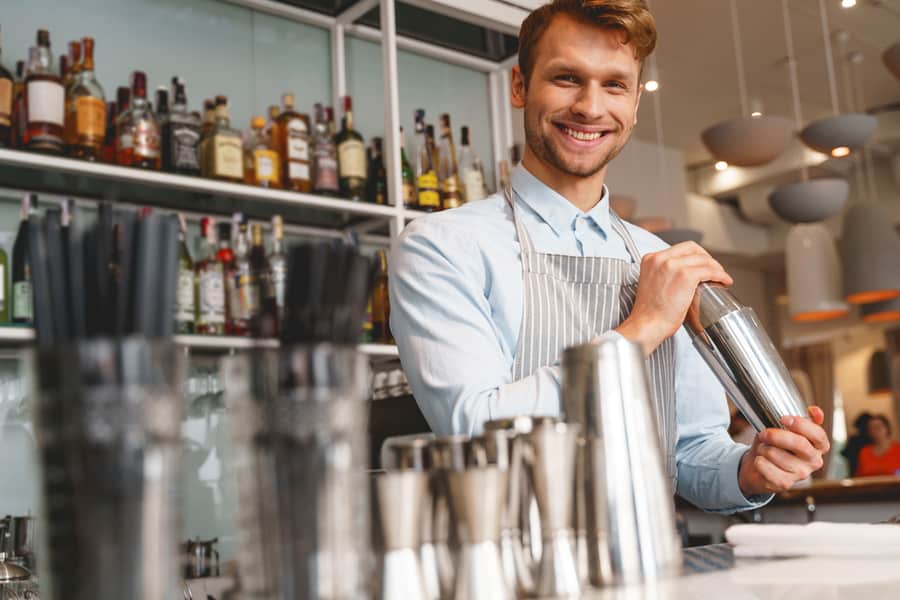 The prerequisite for being a good bartender is having an outgoing personality or being friendly while on the job.
While dealing with customers, you need to be patient, understanding, and at the same time, friendly. That way, the person you are engaging with feels more at home. It will be a big plus point in landing a job, maintaining a regular influx of customers, and getting tips.
The logic behind this is customers pick up emotions from body language and other cues, which indicates why face-to-face conversation is crucial in getting trust. Contrarily, if you show annoyance, it will only make your customer line decrease.
Eye contact plays the same role as being friendly. It makes the customer feel more special, which helps in getting more regulars and tips. Even if you are busy, try a little nod with eye contact.
6. Having a Good Intuition (Experience Dependant)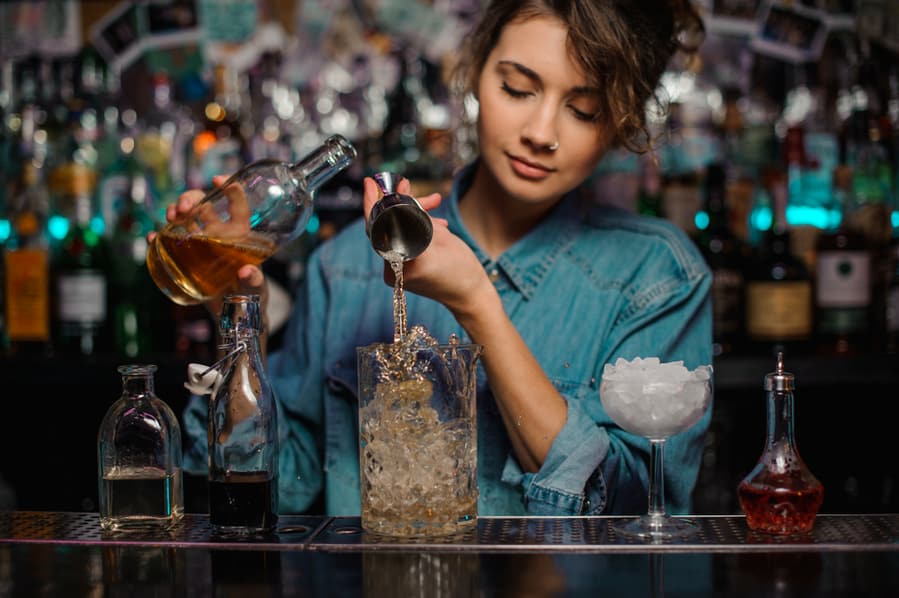 This point is more dependent on experience rather than an innate skill, and with time you come to have a good intuition. Some people possess an inherent sharp intuition, but for most, that is not necessarily the case.
Having a sharp intuition is intertwined with being a good bartender. It helps you ensure if a customer is underage, who is a troublemaker, and if it's time to stop serving drinks to someone or not.
You may learn this while going through your bartending certification, but you still need on-hands experience to be proficient in it.
Conclusion
To wrap things up, being a good bartender is loosely based on two significant factors, i.e., being passionate about learning new things and the other is having an outgoing personality.
However, some other points include being a good judge of troublemakers and situations, keeping things clean and tidy, ensuring prep work is done and over with before starting and sticking to a schedule (maintaining a fast pace).
Frequently Asked Questions
What shouldn't a bartender do?
The first and foremost thing to avoid is being a nervous wreck. Similarly, having no interest in the customers and drinks, feeling dissatisfied with the tips, and another significant aspect is not making eye contact, which is a big negative sign.
How to stand out as a bartender?
To stand out as a bartender, you need to be an approachable fellow with a lightweight attitude and a polite and friendly manner toward the customers. The same holds in your daily life.
What is the difference between a mixologist and a bartender?
The primary difference between the two is that the bartender focuses more on serving ordered drinks (beer/wine/other mixes) to customers. Contrarily, the mixologist focuses on creating cocktails, especially new ones.
Are bartenders and baristas the same profession?
Bartenders deal with alcoholic stuff for the most part, while baristas are responsible for coffee brewing and serving. In most regions, nighttime is associated with bartending and day with baristas.