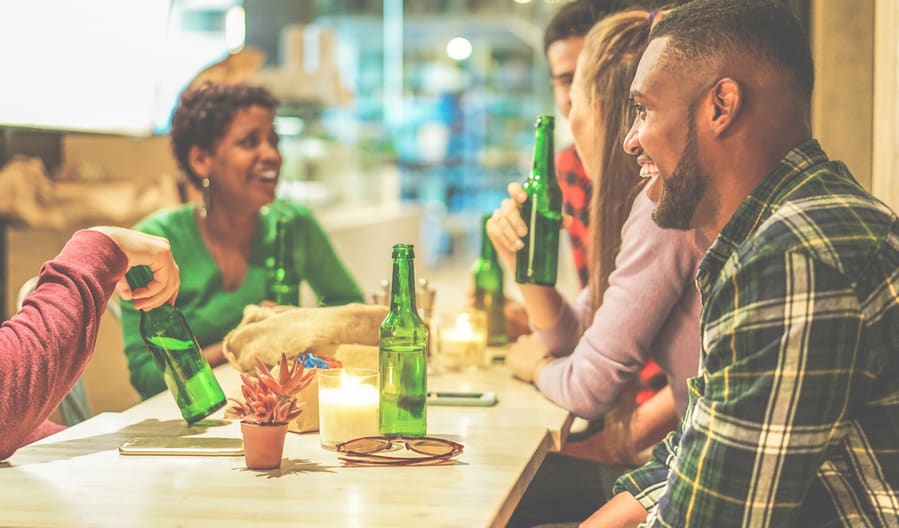 Some restaurants allow patrons to bring their drinks along. Usually, they are known as BYOB ('Bring Your Own Bottle') establishments. These establishments allow patrons to bring their drinks because they do not have a liquor license, or it is hard to get one in their state or county.
We'll investigate this phenomenon and see which type of establishment allows you to bring your drinks into the restaurant.
It depends on the restaurant's policies and local laws. Some restaurants allow you to bring your own drink, while others may charge a corkage fee. BYOB-oriented restaurants are increasing in popularity. Most restaurants are accommodating towards persons with dietary restrictions or parents with small children who have specific nutritional needs.
We'll examine what restaurants allow patrons to bring their drinks to the premises. First, we've got BYOB-orientated restaurants that encourage this practice. Then, we'll move on to the do's and don'ts and discuss non-BYOB-orientated restaurants. We'll also look at the convention regarding non-alcoholic drinks, persons with dietary restrictions, and parents with children.
Can You Bring Your Own Drink to a Restaurant?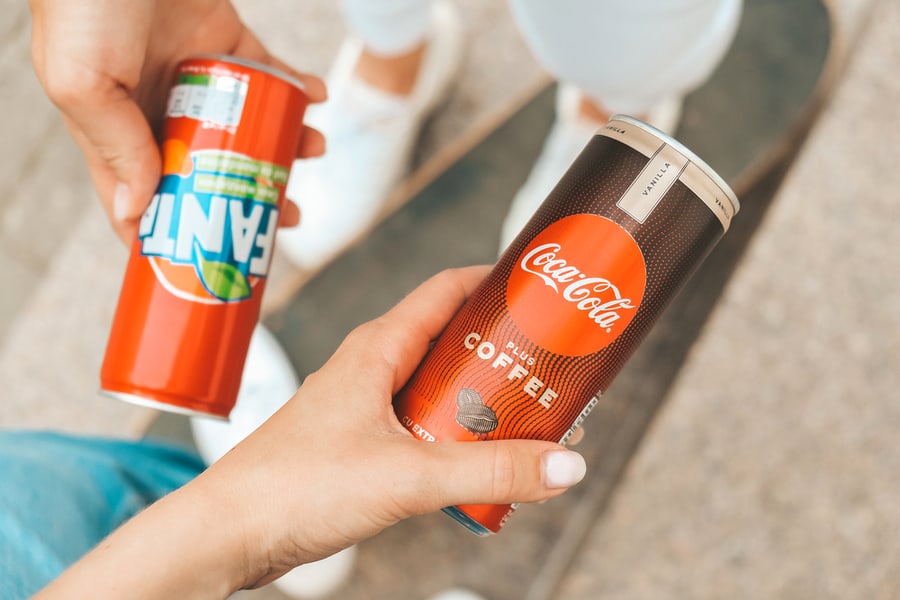 This depends on the type of restaurant you are visiting, whether they have a BYOB or BYO policy and their house rules. We'll unpack these phenomena below to arm you with the proper knowledge.
BYOB-Orientated Restaurants
Typically, a BYOB restaurant does not have a liquor license, so guests can bring their drinks into the restaurant for personal consumption. Usually, this is limited to bottled wine and excludes hard liquor.
However, some restaurants are geared towards allowing customers to bring their drinks – alcoholic and non-alcoholic – to the restaurant. These restaurants may charge a small corkage fee (we'll look at this later) or none.
Usually, BYOB restaurants have stricter rules about noise levels and table etiquette. A BYOB restaurant is usually the perfect relaxing dining experience without forking out money for expensive bottles of wine.
If you are looking to host a rowdy party, this might not be the place to go because such behavior is not accepted or tolerated in the restaurant's house rules.
Whether a restaurant serves alcoholic drinks or not is their prerogative. Don't argue with the manager if you are turned away because you brought your wine without checking beforehand.
In some states, counties, or cities, a restaurant is not allowed to serve alcohol or allow alcohol onto its premises without a liquor license.
In-House BYOB or BYO Policies
However, sometimes these types of restaurants have a limited drinks menu. So, for example, they may serve a limited range of beers and ciders, so they'll allow you to bring your wine because they do not serve wine, for example.
Some states do not allow restaurants to allow BYOB without a liquor license. However, they do not serve alcohol or a limited number of drinks. When this happens, restaurants have the right to decide whether they allow guests to bring their drinks and what type of alcohol into the establishment.
Most restaurants only allow you to bring your wine or pre-mixed drinks. Hard liquor is usually not allowed at most restaurants.
Non-BYOB Restaurants and Corkage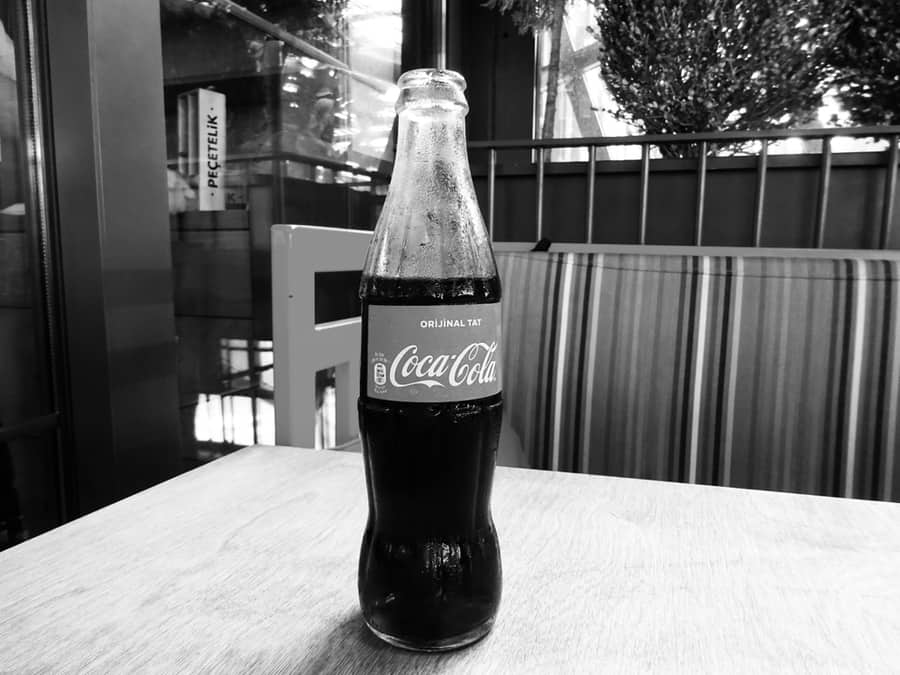 Many restaurants are licensed to serve alcohol and have extensive drink lists. However, they still allow guests to bring their alcohol. In these instances, corkage fees are almost included in the final bill.
Guests are expected to follow some general etiquette rules, such as calling ahead and informing the restaurant, tipping on the corkage fee, and offering the sommelier a taste.
These restaurants consider it a privilege to allow guests to bring their bottles into their establishment while losing profit because they aren't selling the product from their stock. The corkage fee also covers the costs of supplying the glass, ice, and other amenities you will need to serve your drinks.
Non-Alcoholic Drinks
While most restaurants have a relatively large selection of soft drinks, or at least hold the most popular brands, it's usually best not to bring your drinks to a sit-down restaurant. Instead, if the restaurant offers the beverage you want to get in, it is best to buy it at the restaurant rather than bring it from home.
Most probably, the only places that won't mind if you bring your drinks are counter service and fast-food places. However, if they sell the drinks you intend to bring in from home, be nice and support them and buy your drinks from them.
Dietary Concerns and Restrictions
Some restaurants will allow you to bring your drinks. For example, if you're lactose intolerant, you may bring your lactose-free milk. Likewise, persons with celiac disease cannot eat gluten, so they may bring their drinks to the restaurant to stay safe.
What's essential is always to phone ahead to ensure what you can bring into the establishment. Also, ask what type of container it should be packed in to prevent potential cross-contamination.
A restaurant may refuse that you bring your own milk or other drinks because they have options on the menu or trained kitchen staff who can prepare drinks according to the health regulations required by a particular type of disease.
Children's Drinks
Because children do not drink alcohol, it is usually fine when parents bring their child's drinks along. Almost any drinks are allowable, given they aren't in a glass container.
Children may have particular preferences the restaurant cannot supply, and parents are usually free to bring their juice boxes or milk—be nice and clean up after yourself.
Conclusion
Always phone ahead of time to ensure you can bring your drinks to a restaurant. Most restaurants won't mind, but they might charge you a corkage fee because they lose revenue when you don't buy drinks from them. Also, remember not all restaurants will allow you to bring your own drinks.
So again, always phone ahead and make sure of the restaurant's BYOB policies to avoid embarrassment for both you and the restaurant staff.