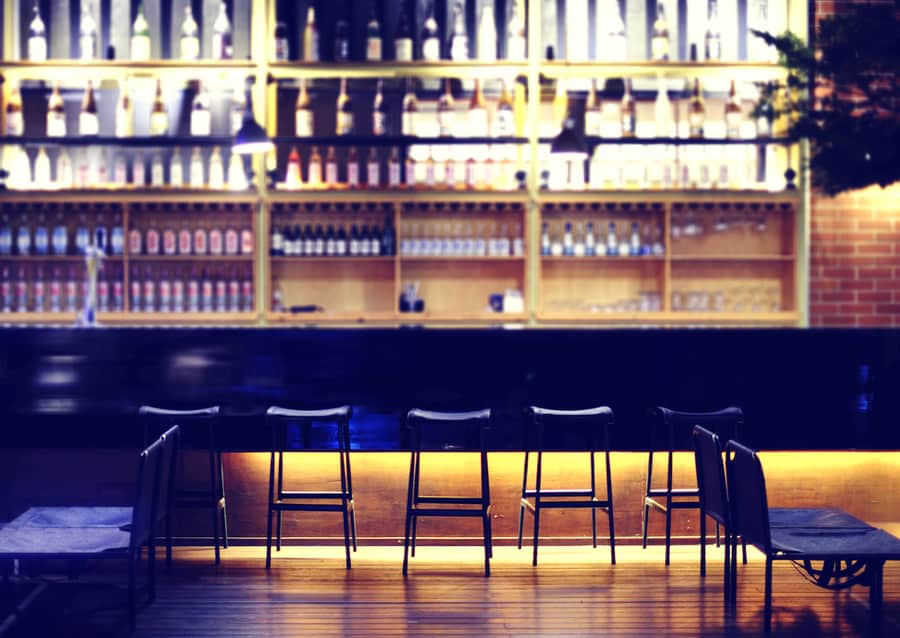 Both bars and pubs are licensed establishments that are allowed to serve alcohol. There are also interesting differences between them. Maybe a colleague suggested catching up at the bar around the corner from the office, and another suggested the pub on the other corner.
What do you choose? Luckily it's not a difficult choice, it depends on what you want from the evening's imbibing—but you should make sure you know the difference between a bar and a pub. 
The key differences between a bar and a pub are as follows:
Pubs are historically older and are known for their relaxed atmosphere, where people can enjoy good food and drinks with family or friends.
Bars, on the other hand, cater more to the nightlife scene and provide entertainment alongside serving alcohol.
Both establishments offer alcohol and entertainment, but pubs are generally more laid-back, while bars provide a vibrant nightlife experience.
We'll look at the main differences between a bar and a pub, considering (a) each one's focus, (b) what each term means, (c) where they are most likely to be located, and (d) the entertainment you can expect at each. 
The Focus of a Bar vs. a Pub
Both establishments focus on serving drinks to patrons, and there's no real difference there. Instead, the difference emerges when we examine what kind of alcohol these establishments offer their patrons. We'll investigate the differences between a bar and a pub below.
Understanding the Terms Bar and Pub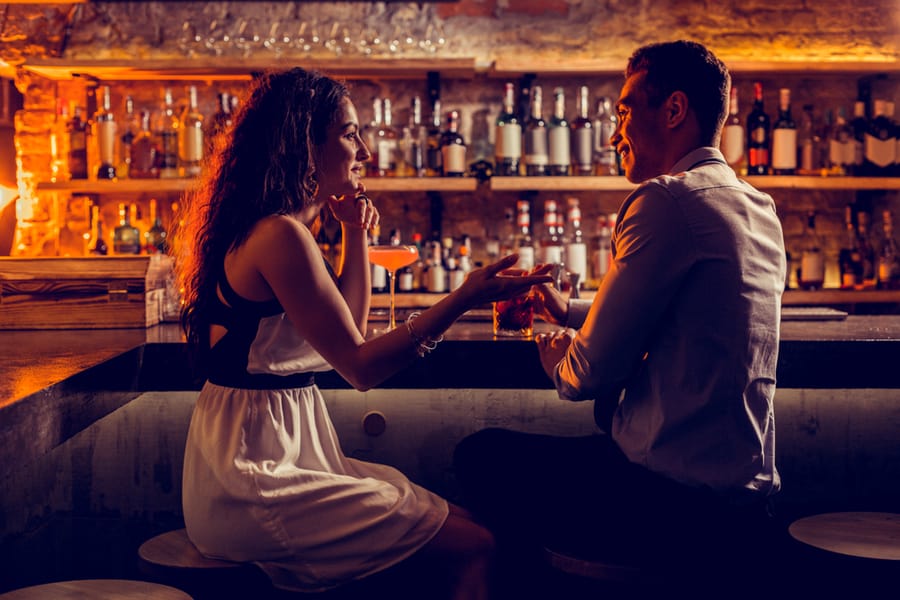 A bar is more geared toward serving alcohol of all kinds and lots of it too. Selling hard liquor such as whiskey, vodka, tequila, and brandy is the name of their game. You'll also find cocktails, beers, and wine on the menu.
The bar emerged on American soil and was essential, as you might have guessed, a long counter was used (and still is) to serve drinks. Some tables and chairs are also available for patrons who do not wish to sit at the long bar counter.
Food options at a bar aren't their primary focus, so you'll most likely encounter snacks and appetizers. Some bars don't even have food options. 
Bars can be generic and just serve anyone who walks through the door. Other times they can have a particular theme. For example, gay bars focus on creating a safe space for the LGBTQIA+ community, biker bars for motorcycle riders, and women's bars cater to women only to provide them with a safe space.
Other times bars can have a specific focus, like a wine bar that only serves wine or an oyster bar where oysters and the drinks that complement them best are the focus. You get the picture—bars are focused on serving drinks. 
The word pub is derived from the English term' Public House.' Pubs, originating in England, are also the older of these two kinds of establishments. The Public House, or pub, referred to a location that was open to the public and served as a place for entertainment, sharing news, cultural activities, and even romance!
Although the focus of a pub was to serve alcohol, such as beers and ales, it evolved to meet its customers' needs by serving food and drink. 
Historically, English pubs, or public houses, could also offer board and lodging for travelers. The term public house was used to show it is different from a private home that does not serve drinks or food and offers accommodation.
Location, Location, Location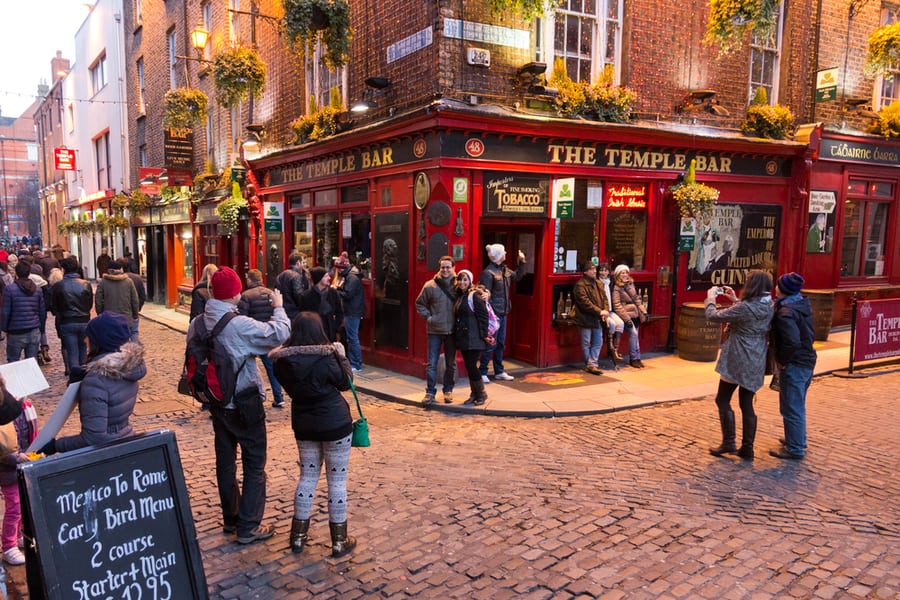 There isn't a hard and fast rule about where a bar or a pub will be located, but there are some general conventions.
Bars tend to be in the city with a lot of foot traffic and potential customers. Bars tend to draw a younger crowd, like young college students and working adults.
Bars tend to differentiate themselves from others by emphasizing a specific theme or look and drawing a particular type of client. The pricing is generally higher when compared to a pub—this may be due to higher retail space prices linked to the city. 
Pubs tend to be on the outskirts of the city in suburban areas. However, pubs can also be found in the city.
Mind the Crowds and Entertain Them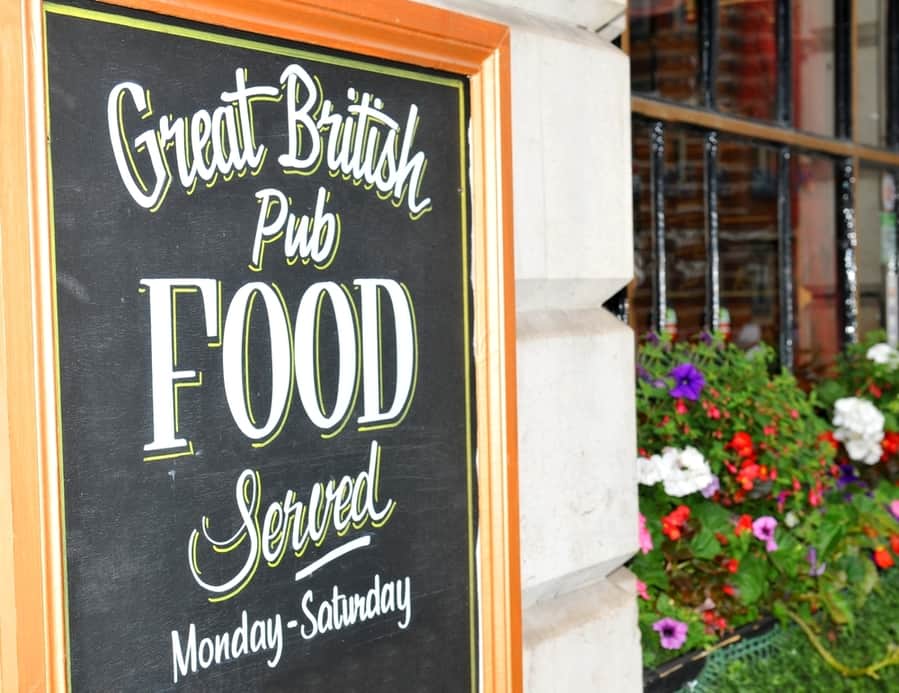 We've established some differences between a bar and a pub and touched upon the type of patrons they attract. Next, we'll examine the guests allowed in a bar and pub.
The legal drinking age in the USA is 21, while in the UK, it is 18. The legal drinking age has implications on the age of the patrons that you'll typically find in either establishment. You can imagine a pub as a restaurant with a bar area attached.
However, that's a bit of an oversimplification. Just stick with us for a moment. 
As we've established earlier, a pub has food options, and children are allowed to enter a pub when accompanied by an adult. However, while they may be in the 'restaurant' section, children cannot enter the bar area. Alcohol is also served in the restaurant section, but only to adults of legal drinking age.
Pubs aren't focused on entertainment, such as dance floors. Nevertheless, this can vary from one establishment to the next. Typically, a pub is all about the community spirit, a laid-back and relaxed atmosphere, and a quieter place to enjoy a meal.
However, pubs can provide entertainment through game nights, live acoustic performances, or sometimes karaoke or open mic nights. 
A bar is all about the buzz and thrill of going out and having a great time while imbibing. Because the focus is on drinking, minors cannot enter a bar even with an accompanying adult.
Entertainment can come in many forms, and it is not unlikely to see a dance floor available. Skilled flair bartenders can add to the entertainment factor at a bar. 
Conclusion
The line between these two types of establishments can quickly become blurred—there are no hard and fast rules. Generally, you'd go to the pub for a meal with some alcohol on the side.
On the other hand, a bar is all about the nightlife and serving alcohol, it doesn't have an extensive menu, and most of the good items will be appetizers and snacks. Pubs bridge the gap between a restaurant and a bar because it serves both food and alcohol in a restaurant-like setting.