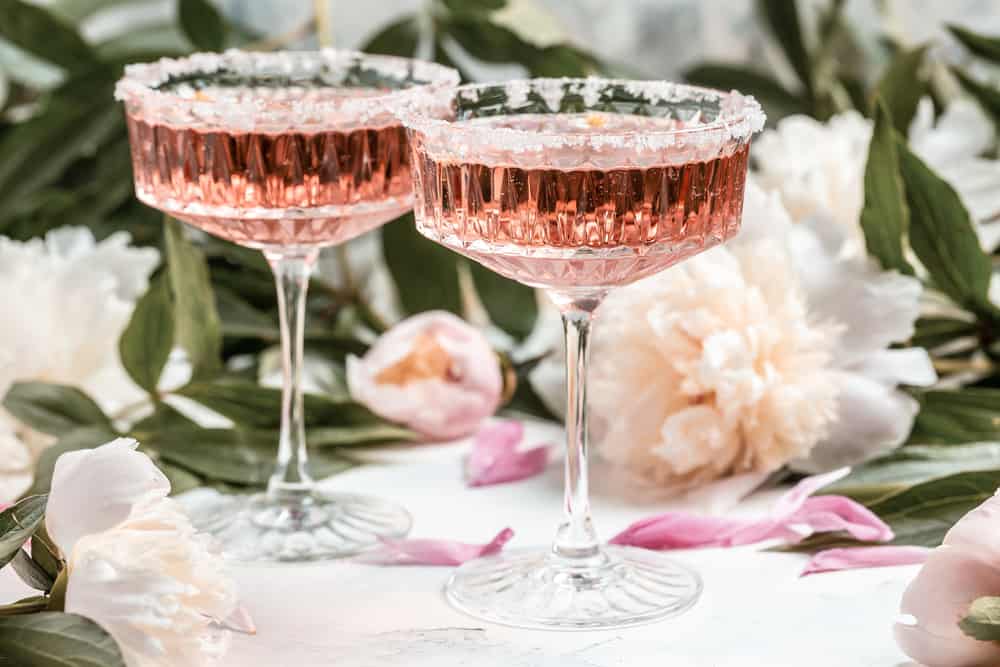 Your big day and the start of a new journey in your life, wedding ceremonies can give you a headache if you don't prepare enough, considering all the stuff you have to account for.
Also, drinks and refreshments make a vital part of any wedding, and they play a role in keeping guests entertained.
Similarly, drinks can act as appetizers and keep guests from feeling hungry till the food is served. These drinks can be alcoholic,  non-alcoholic, or a mix of both, but timing is crucial if you want to consider their experience at your wedding.
But this timing is loosely based on the variety and amount you serve at the ceremony. So, it brings us to the question, what drinks to have at a wedding?
If you go by the generic and most popular option, wine, beer, and cocktails, with a signature drink to top it off, are your go-to options for beverages at a wedding. But it doesn't stop there; you should also serve non-alcoholic drinks and water to keep your guests hydrated throughout the night.
Here, we will discuss the most popular drinks you need to serve at your wedding, how to keep things within budget while going for these, and some non-alcoholic beverages to keep every guest happy.
Best & Popular Drinks To Serve at a Wedding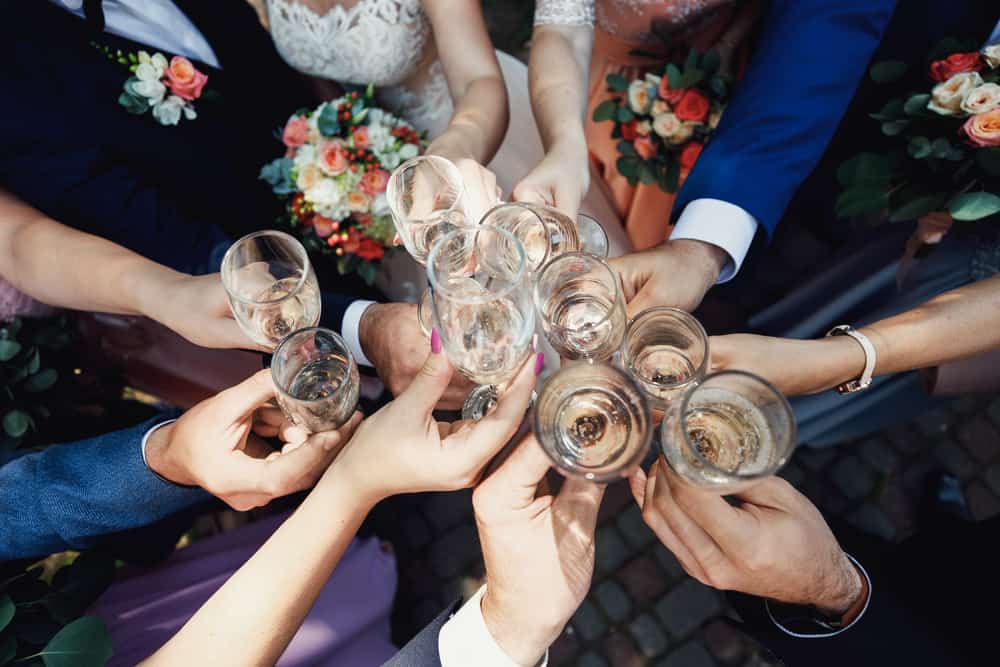 Following is a list of alcoholic and non-alcoholic beverages you should serve at your wedding:
1. Wine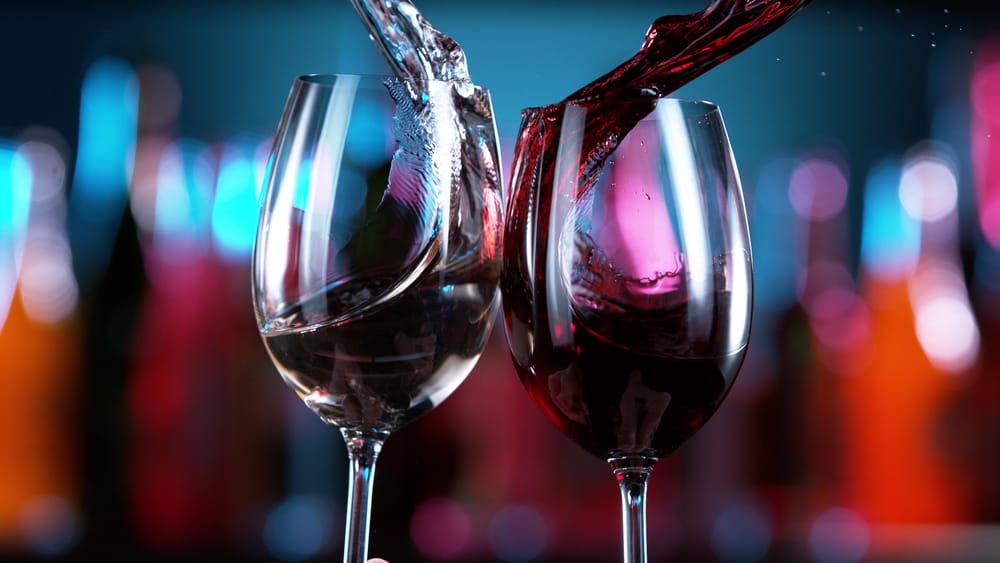 Let's start with the most common and popular drink, possibly the one you are thinking of right now. Yes, it is wine. You can use red, white, or other varieties of wine based on what food you are serving at your wedding.
Now comes the question of how to keep things under budget while ensuring you provide enough for your guests. In a general estimate, a bottle of wine for two guests is ideal.
Also, you can select from a wide variety of wine lists, so do some research on generic types of wine to learn more about which is best for your event.
To keep things under budget, serve split bottles/cans or small-sized bottles (not 750 ml ones).
It will lead to less wastage of excess wine, and by having split ones, you are keeping things under control by making sure nobody gets highly intoxicated or drinks too much.
2. Beer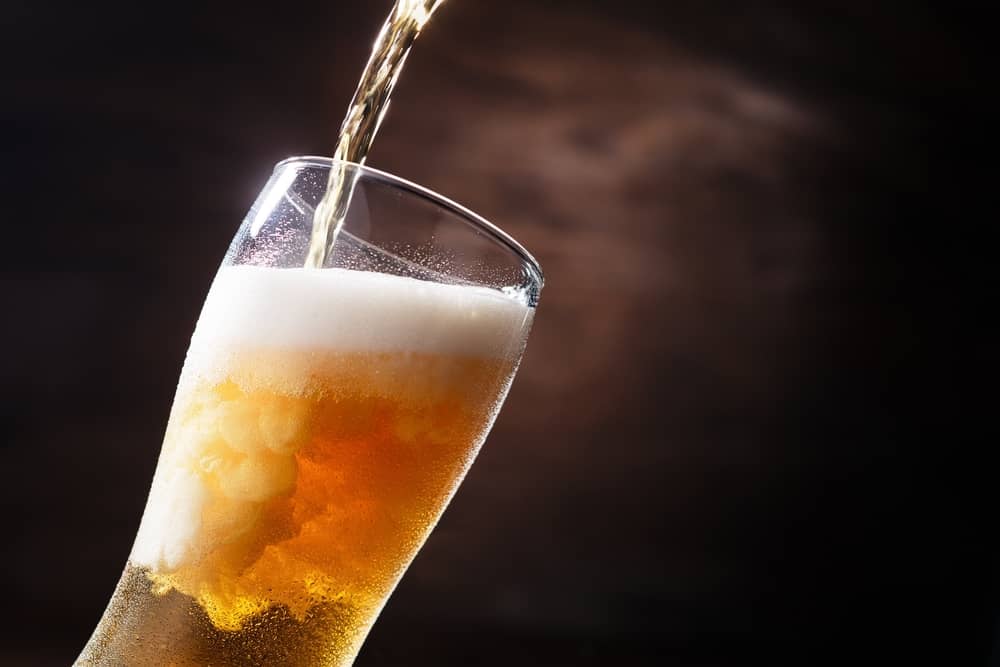 No need to raise your brows! Beer is the best budget option to consider, and it may not be as classy as wine, but it is 100% suited for a wedding event.
The one thing that makes it an even better choice than wine (excluding cost) is the availability of numerous bottles or can designs you can choose from, which is just a single aspect.
You can also order custom cans for your wedding or any other event based on the occasion and have a souvenir of sorts for your guest to take with them.
Furthermore, the significant factor to remember is that beer color and the event timing go hand in hand. For example, an evening event befits a darker hue, and lighter hue beers are suited for a hot summer event.
Also, since beer is a cheaper option than wines, add more varieties to your beers to meet the taste criteria for a broader audience.
The plus points of beer remove the tension of considering the amount you should prepare and eliminates the risk of intoxication if you choose one on the lighter end.
3. Cocktails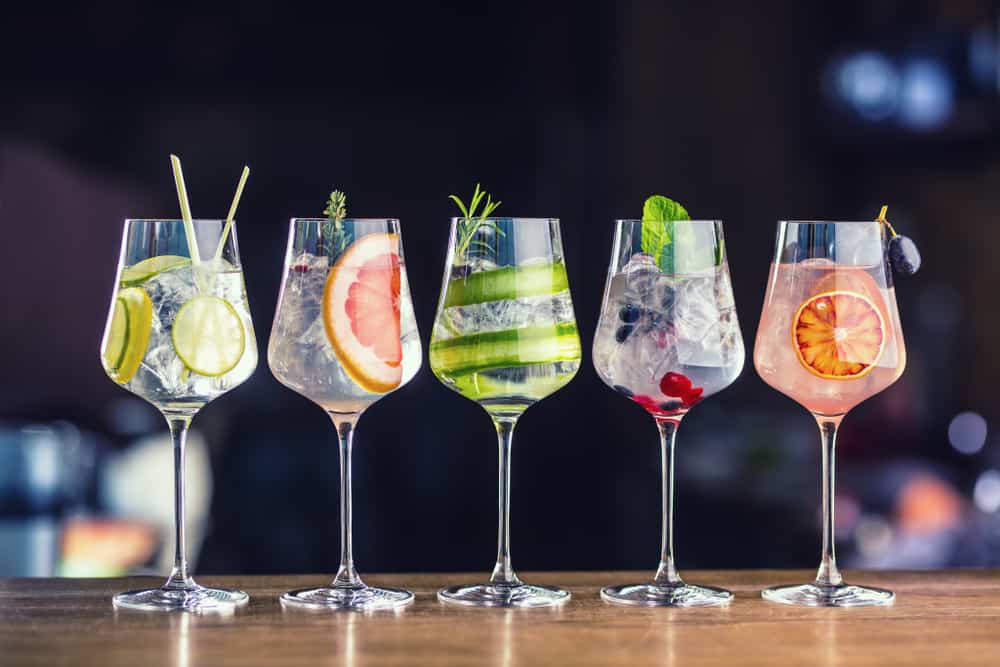 Here comes the expensive part, but is it? To answer the question, yes and no.
Yes, in case you take the regular route you are thinking of, like setting an open bar at your wedding.
It will result in guests having more freedom, but the downside is you will have to prepare quite a hefty sum to get things going, and guests may overindulge as it is free for all.
An alternative to this is a cash bar or a hosted bar, but to keep your budget from overloading and to avoid ruining the experience for your guests, it is better to avoid all these bar options.
But if you throw all these notions out of the window, you still have a choice. It is serving a pre-made cocktail, and to keep things from taxing your wallet, you can make it a single serving and instead splurge a bit on the design factor like beers.
Check out the best ready-made bottled cocktails and budget options.
4. Non-Alcoholic Drinks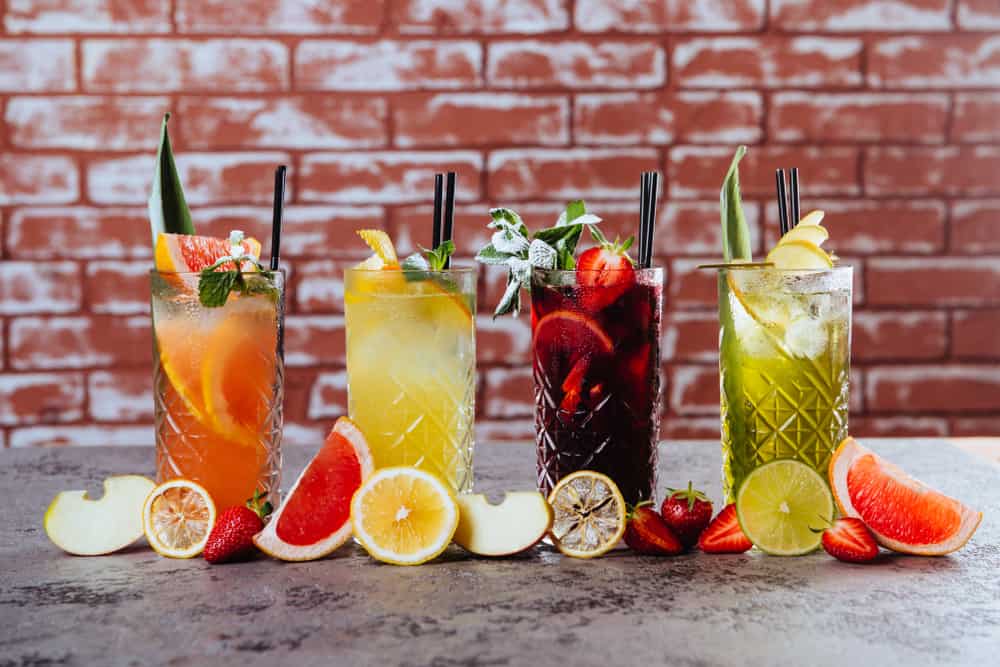 So far, every drink has something to do with alcohol, and while it is okay to have a menu of alcoholic drinks, it is best to prepare non-alcoholic beverages as well.
The reason is simple since weddings have children and people who can't drink alcoholic drinks for one reason or another. So going the extra mile and adding these drinks to your menu will show your thoughtfulness to your guests and your partner.
Also, unlike other alcoholic drinks, prepare a separate and visually striking container to attract more people to these drinks.
By doing this, you are killing two birds with one stone, saving up the cost of alcoholic beverages, and the visual impact will make your guest forget if you serve a single variety.
Among non-alcoholic drinks, punches aren't the only thing. You should add fizzy beverages or sparkling water to your list if fruit punches are too much.
5. Signature Drink
It is an option to consider if you want to focus on a single drink only (excluding non-alcoholic ones). Create a signature drink that represents the mood of your wedding or represents the first meeting with your partner.
It will heighten the mood your wedding will display, and if you do things right, it will leave a long-lasting impression on your guests.
Check out a list of signature wedding drinks to get some inspiration for your own.
Make sure to prepare 1.5 times the amount of bottled water usually presented at the wedding. Because more often than not, water is the first drink to run out!
Timing Is the Key
Timing is another factor to consider while serving these beverages. For example, these drinks are being served at the arrival, as an appetizer, or at the wedding's reception.
So, based on these, you have to alternate between a combination of wine and non-alcoholic beverages, beer and soft drinks, and cocktails/signature drinks with non-alcoholic ones, respectively.
Conclusion
Before wrapping up, there is no right or wrong when it comes to serving a wedding drink. You can go with what you feel is right and how much your budget will allow you to spend.
However, universally accepted wedding drinks are beer, wine, and (non-alcoholic ones) fizzy drinks. Also, add your signature drinks or cocktails to the mix for more variety, and you are all set!