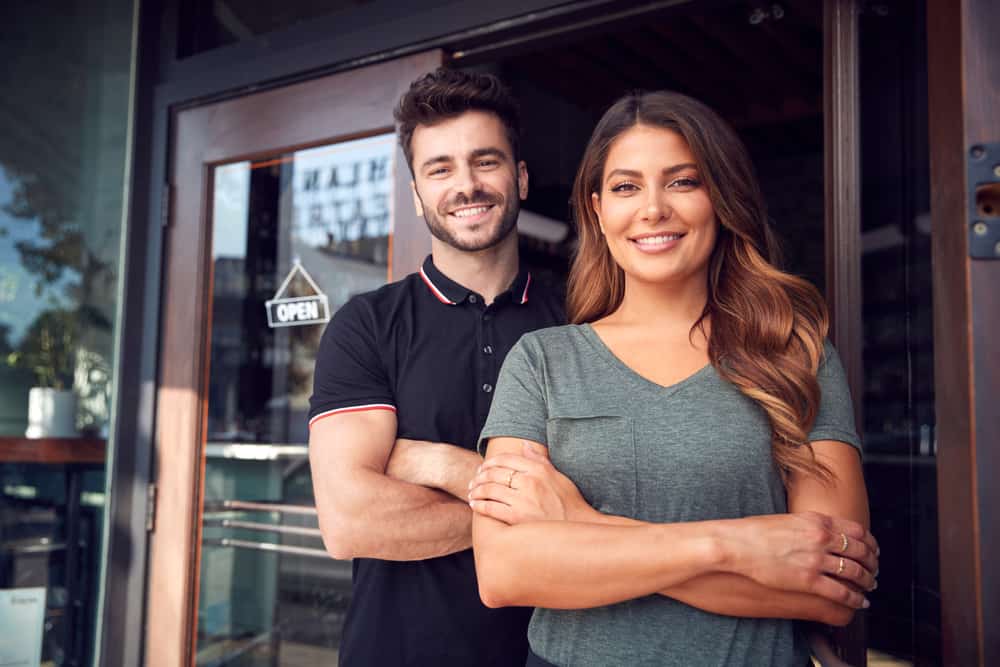 You want a place where everyone knows your name. Or, you are just tired of the nine-to-five daily grind.
So, one evening after work, you're sitting with friends in the corner at your favorite bar, and suddenly you think, "I should buy a bar!"
First, finish your drink. Pay your tab, and get a cab or a ride home. Sleep on the idea. If you wake up the following day and still want to buy a bar, you will need to know how to buy a bar.
Start with a business plan—this will show you gaps in your market and potential niches you might not have explored. You will need a lawyer on your side to look things over from the start. Decide where you want to buy your bar. Staffing is as vital as clients; they form the heart of your business and make or break it.
We are going to look at six crucial elements to buying a bar: your business plan, working with your business lawyer to make sure you trade legally, where you are planning to buy your bar, doing due diligence to find out precisely what you are getting, raising capital, and staffing your bar.
Crucial Elements To Consider When Buying a Bar
Buying a bar is not as simple as slapping a check on the table and getting the business in your name. It requires planning on your part and protecting yourself legally as well.
We'll take an in-depth look below at the most crucial elements you need to consider when you want to buy a bar.
1. Start With a Business Plan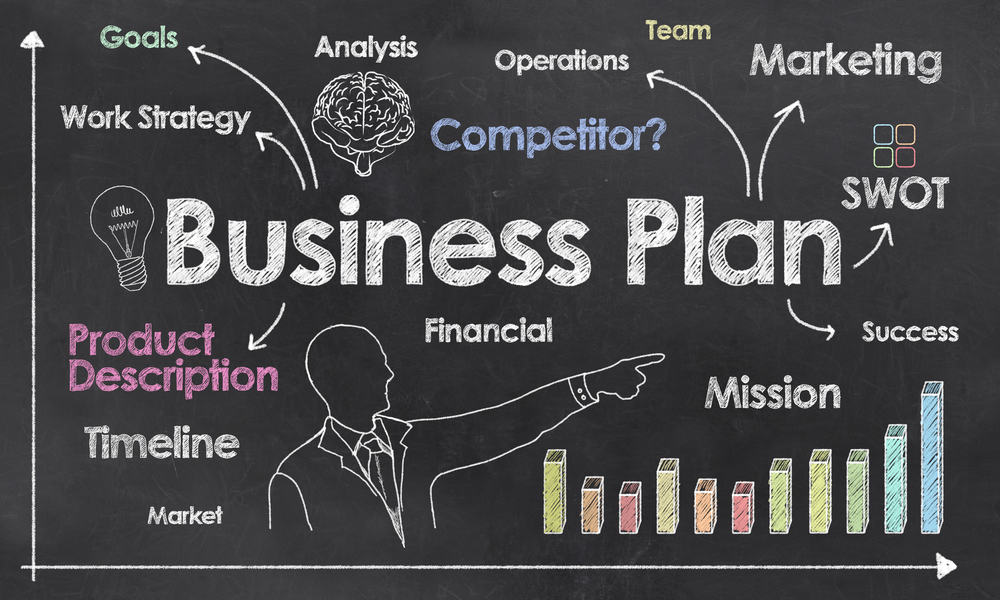 Without a business plan, you won't know which direction you will head into. It takes planning. You will need to show projected income and losses. The type of bar you want to buy will influence this decision.
Buying an existing bar comes with the existing clientele as well—and it, again, depends on the type of bar you are buying.
How are you going to raise the capital? What kind of licenses do you need? What will the zoning permit allow you to do?
The business plan will help you answer these questions and identify gaps in your planning that you can fix and reduce your risk of failure. Your mission statement will help you understand your direction and give you a competitive edge.
2. Work Alongside a Lawyer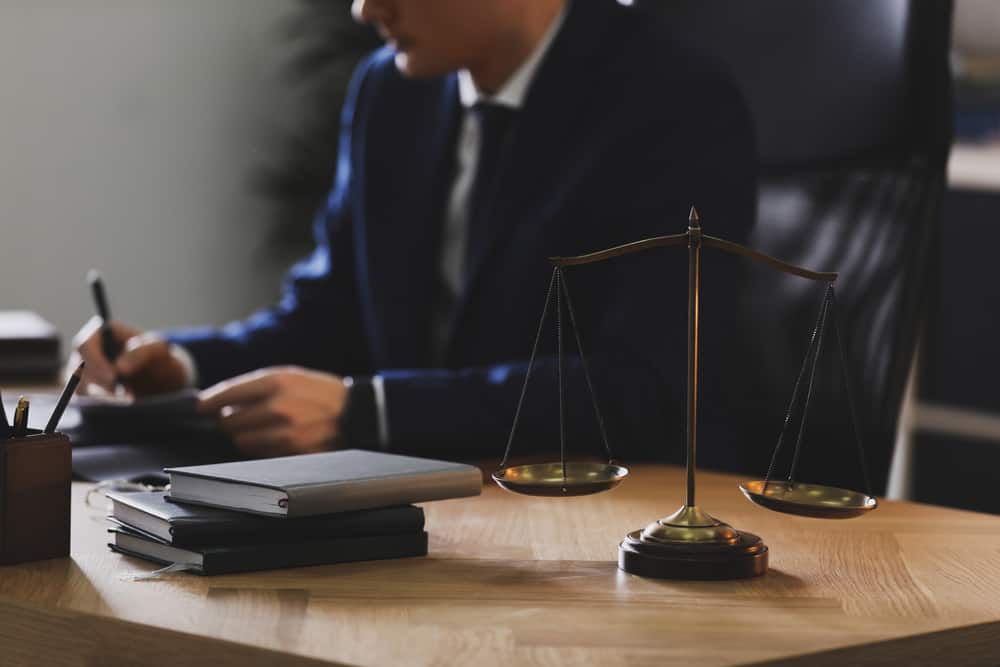 With your business plan finalized, you can now start the process of setting up your business structure, and this is where a lawyer will be the best person to advise you.
Are you going to be a sole proprietor? A partnership? An LLC? A corporation?
Each of these business models comes with its liabilities and risks. Still, perhaps the riskiest is a sole proprietorship or partnership—you are personally liable for anything that happens, including lawsuits.
There is no limit to your responsibility. It falls squarely on your shoulders.
An LLC or corporation is a separate entity, and the business is sued, not you personally. Your lawyer is the best person to advise you on these matters, and here you can learn more about the different types of business models.
You will also need a lawyer to file the relevant documents for your new business, the buy-and-sell transaction, and drafting contracts with employees and vendors.
Many lawyers offer fixed-fee or flat-rate packages to new businesses to help them during their start-up. Make sure you work with a lawyer you feel comfortable with and trust.
Your lawyer might also be able to connect you with potential investors or point you to a capital source within their network.
Other things your lawyer or attorney will help you with include:
Trademarking your business name and protecting your intellectual property
Obtaining other necessary licenses, such as the liquor license
Offering insight into your State's laws concerning your bar
Helping you with both State and Federal tax laws and understanding them
3. Location, Location, Location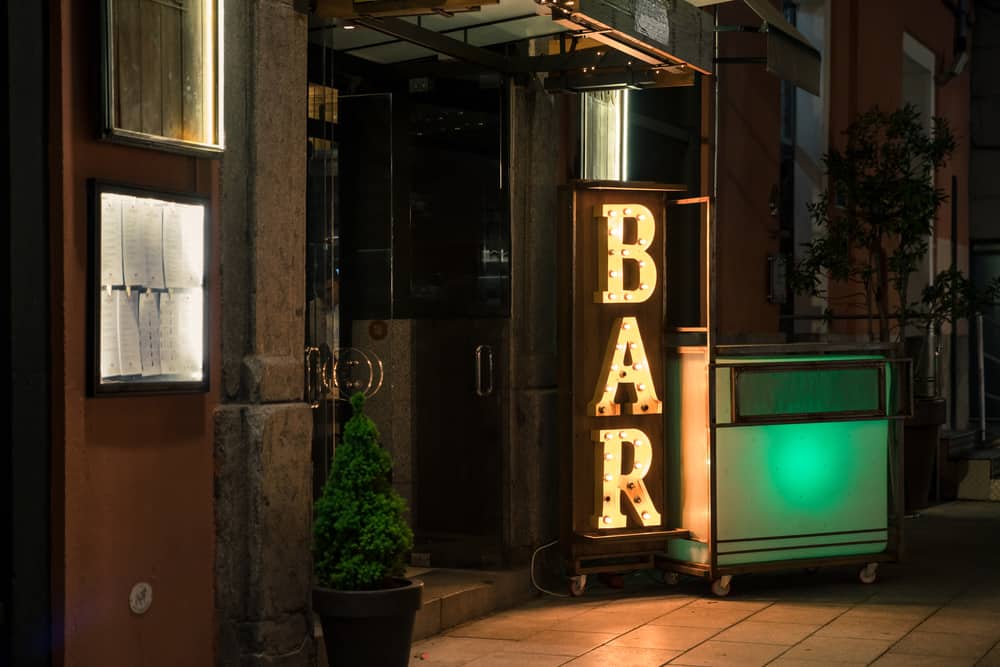 Once you've found your dream bar and done the business plan, you'll need to start scouting for a bar in a location you and your patrons like.
Your business plan will inform many of the decisions regarding your location, the type of customers you'd like to attract, and what type of drinks you will serve.
If you don't know where your bar will be, your options are more expansive, and you can prioritize listings on the kind of bar you'd like to open.
Demographics will play an important role—a high-end wine bar won't pull students from a nearby college or university, and a sports bar might not be too welcoming in an affluent suburb.
If you know where you want to own a bar, you will be more limited with available options and wait for the opportunity to buy the bar of your dreams. Here, patience is vital.
However, if a bar in the area you'd like to buy has gone through various owners and they all failed, don't try and turn the trend around. Some locations simply aren't feasible, and that's why the previous owners shut up shop and sold.
4. Do Your Due Diligence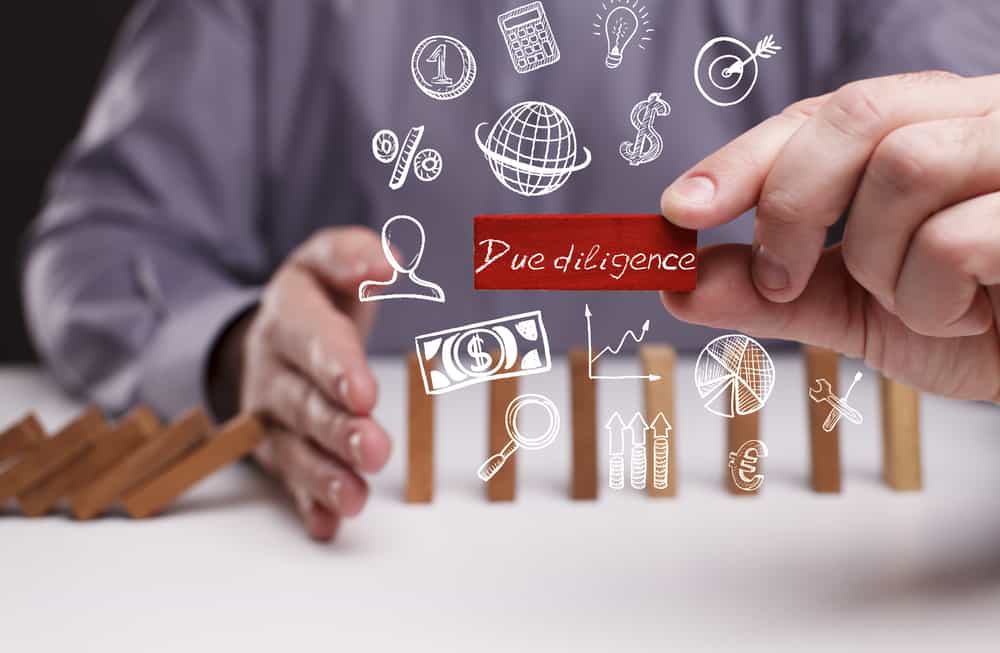 You have to do your due diligence when buying a bar.
This means going through all the information the previous owner shares with you and information you find during your research. You'll need a lawyer to read through any contracts and leases, so you know what is going on from a legal perspective.
They can point out whether something could cause problems down the line or advise whether you are getting in too deep.
Also, talk to an accountant to look over the bar's finances to determine whether it is as profitable as it seems on paper. An accountant will also help you understand the bar's finances regarding staff salaries, stock purchases, and how the business is run.
Another important aspect is to make sure that there are no structural issues with the building—you may require the fire department to check for potential fire hazards, hire an electrician to make sure the wiring is up to standard, and get a building consultant to make sure the building is structurally sound.
Ignoring these things can lead to significant problems later on, and they will cost a lot of money to remedy.
5. Raising Capital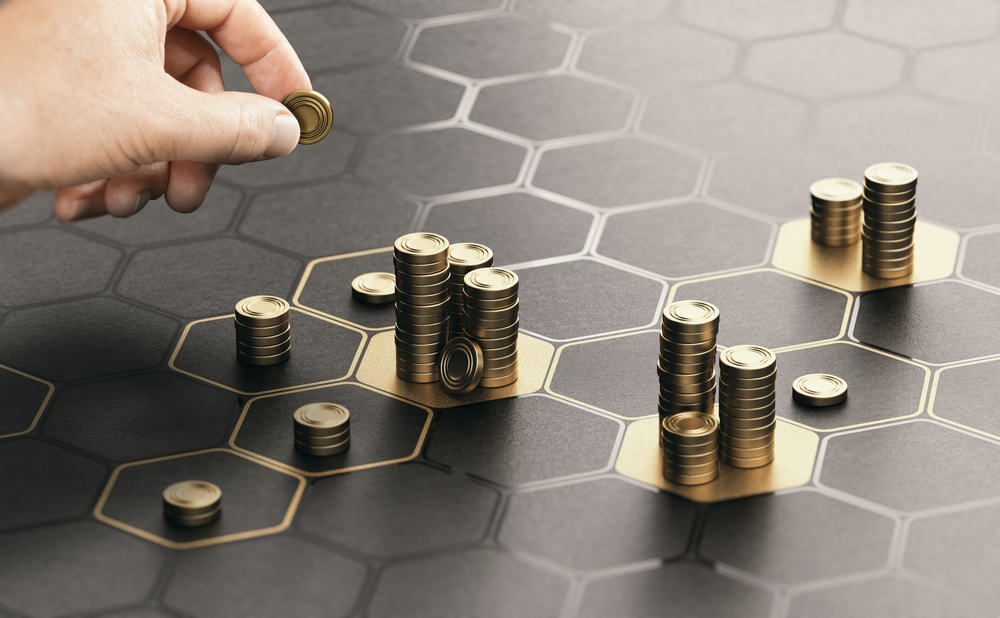 Most small businesses start with a business loan. Your business plan can show the bank what your projected income is. However, this is not guaranteed.
This is one of many reasons why you need to do your due diligence and work with a lawyer and accountant—they will advise you whether you are considering a good deal or not.
With that in mind, you can look at securing the capital your bar will need. You can also consider alternative sources of capital.
6. Staff—The Heart of Your Bar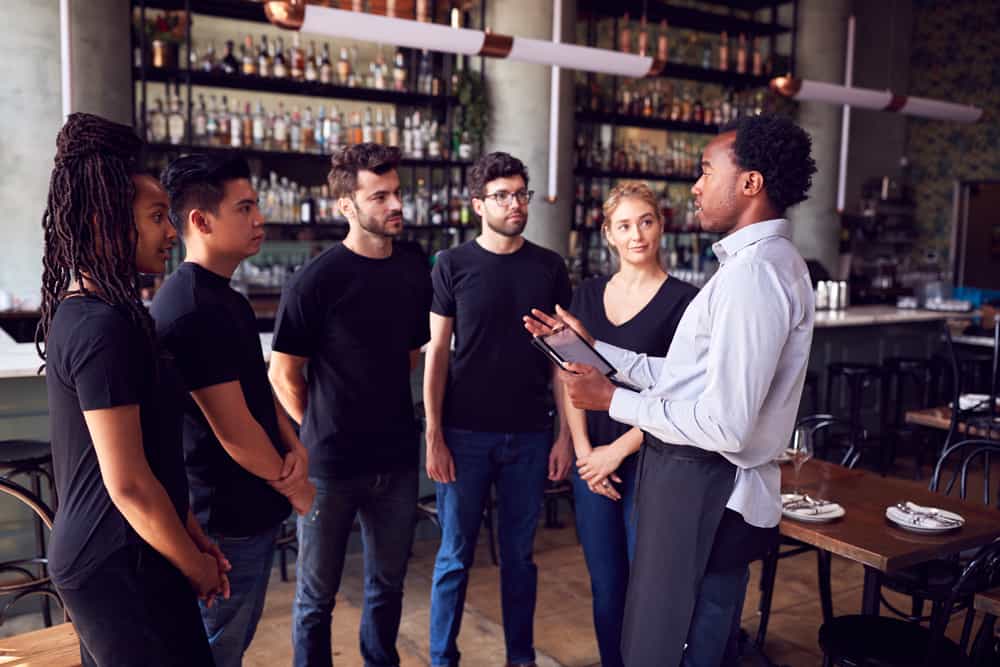 Although you cannot buy staff, you may inherit them with the bar from the previous owner. If so, you will have to determine at what level of training your staff is.
Unfortunately, this is not the time or place for sentiment. Suppose a staff member does not have the potential to be trained or progress in their career.
In that case, you might have to consider firing them for the more significant benefit of your business. You will also need to find replacement staff.
If you are starting a bar after your revamp and the like, you'll need to hire and interview staff—the same goes for replacement staff.
Conclusion
We have looked at six crucial elements of buying a bar. They are more or less interdependent but can also operate independently from each other. The most crucial step is to have your business plan in place to know your direction.
A knowledgeable business lawyer is crucial to have on your side because they are indispensable to looking over contracts, agreements, and the like. The location and demographics will determine what kind of bar you can open after your due diligence.
Raising capital is equally essential because you will need to be able to carry your business until it turns a profit. Lastly, the right staff is crucial to making your bar a success because they are the first point of contact when clients visit your bar.