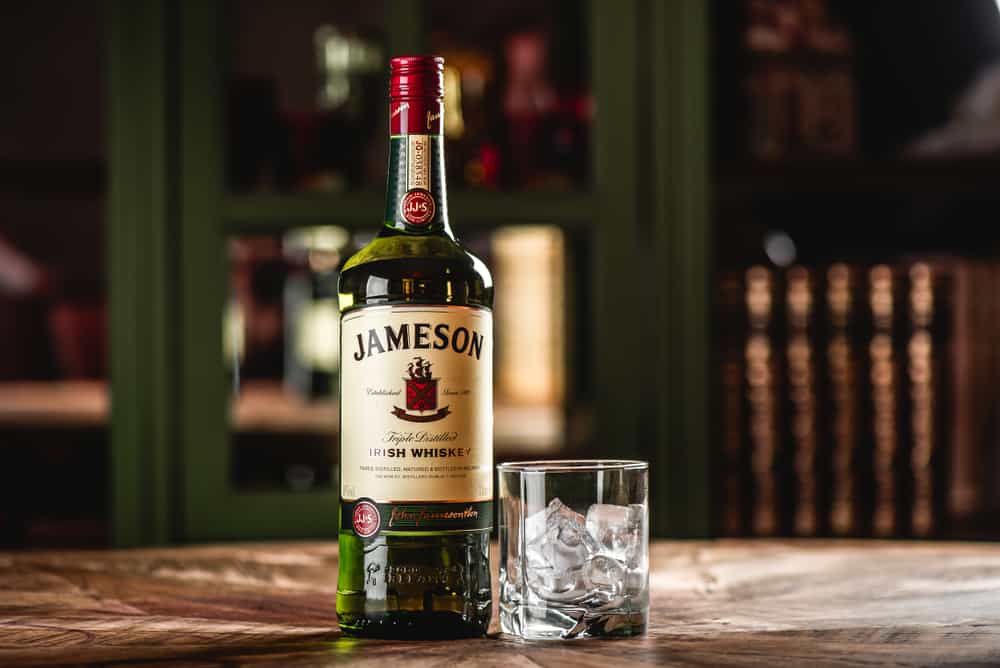 Most bartenders, mixologists, and home cocktail enthusiasts, more often than not, overlook Irish whiskey when they mix a drink. Irish whiskey is more than a drink to sip neat or on the rocks.
The smoothness in Irish whiskey makes it a wonderful addition to almost every drink, which may lead you to think, what can you mix with Irish whiskey?
Irish whiskey is a versatile spirit, and the mixing options are endless. Mixing a few drops of water will bring out the unique aromas and tastes. Mixers you can use include options such as Coke, soda, and coffee. For a bold take, mix it with tea, ginger ale, ginger beer, or even lemonade.
We'll briefly introduce you to Irish whiskey before we delve into the various options you can mix with Irish whiskey.
Brief Introduction to Irish Whiskey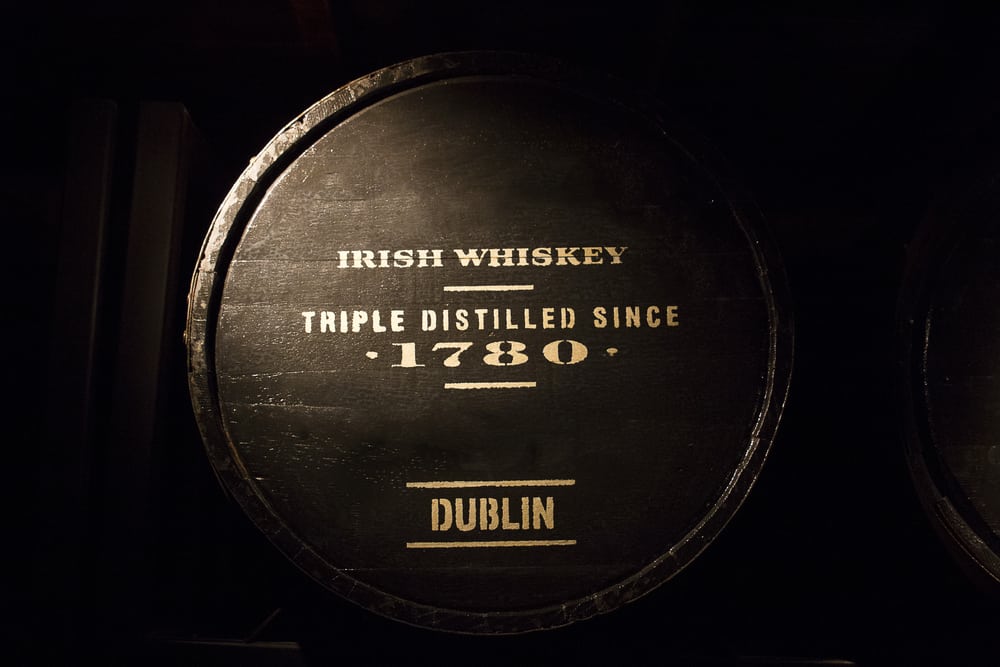 Overall, Irish whiskey has a smoother taste as opposed to Scottish whisky. In Scotland, peat fires and smoke is used to dry the malted barley resulting in the smokey taste.
In distillation, Irish whiskey uses malted and unmalted barley and other grains.
Irish whiskey must be fermented from cereal grains (usually barley, but other grains are allowed), distilled, and aged for a minimum of three years in wooden barrels not exceeding 700 liters (185 gallons) in the Republic of Ireland (and Northern Ireland) to be deemed an Irish whiskey.
The four main types of Irish whiskey are single malt (peated and unpeated), single grain, single pot still, and blended Irish whiskey.
Most Irish whiskies are triple distilled, like Jameson's, but not all Irish whiskies are—some are only distilled twice.
What To Mix With Irish Whiskey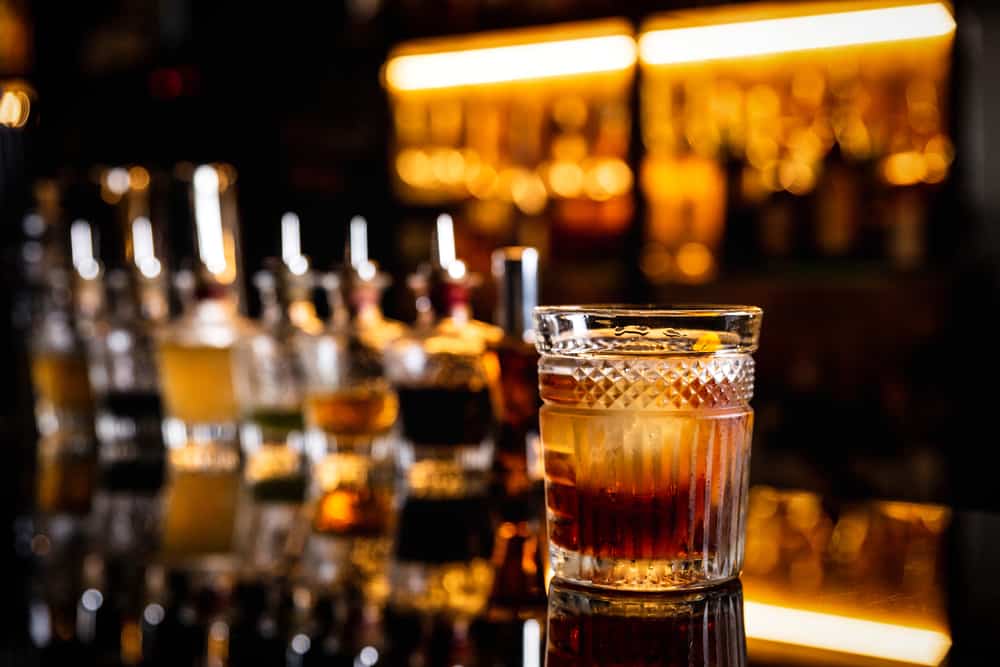 Irish whiskey is a versatile spirit often overlooked in favor of its Scottish and American counterparts.
We'll look at what you can mix with Irish whiskey and hope you'll find some inspiration below or be bold enough to replace some of your go-to whiskies with Irish whiskey.
Plain Water
According to the experts, the best way is to enjoy any whiskey at room temperature, without any additions such as water, ice, or a mixer.
A splash of water will greatly improve your Irish whiskey's taste—it "opens" the unique aromas and flavors of the whiskey and allows you to experience its true depth.
The secret is to add water, drop by drop, until the alcohol does not mask the whiskey's flavors any longer.
Hot Drinks
Coffee and Irish whiskey are a bit of a no-brainer. It combines bitter coffee with smooth-tasting whiskey in one comforting, hot drink.
It is a perfect option for after-dinner chit-chat or to warm you up in the cold months after shoveling snow or a long day at the office. Of course, you can add sugar, but this may mask the unique flavor combination.
Irish Coffee is certainly one of our go-tos, so check out some of our favorite recipes.
Irish whiskey also plays very well with tea. Opt for Earl Grey or English or Irish Breakfast tea for a refreshing combination that's sure to invigorate body, mind, and soul.
The Hot Toddy, technically a cocktail, is another great option. A Hot Toddy is a combination of a spirit; in Ireland, it would be Irish whiskey, honey (or sugar), a lemon peel, and sometimes an assortment of spices.
Hot Toddy was first used as a medicinal aid—honey and citrus soothe a sore throat, while alcohol is known to numb pain. It can also jumpstart the senses on a bitterly cold morning or provide comfort after a cold day out.
Mixers
You are spoiled for choice when it comes to mixers.
Coca-Cola
Coca-Cola is often the go-to mixer for strong alcohol such as brandy, vodka, and whiskey because the sweetness tempers the alcohol's bite and bitterness.
Ginger
Ginger is a refreshing spice that adds a bit of "zing" to food and drink and helps to elevate some tastes. It also adds some sweetness and helps to bring out flavors in dishes and drinks. Mixing Irish whiskey with ginger beer or ginger ale will bring some of the more floral notes out in the whiskey.
Lemonade
Lemonade is another refreshing summer option to use as a mixer.
Add about one ounce (30ml) of whiskey to five ounces (150ml) of lemonade for a cold drink with a kick. When you replace the Tennessee whiskey with Irish whiskey, you have altered the Lynchburg Lemonade, but we're sure it will still be appreciated in the South.
Club Soda
Last but certainly not least is the Whiskey Highball. 2 ounces of Irish whiskey are topped with 4 ounces of chilled club soda, mixed with a bar spoon, and served with or without ice.
Simple and elegant, but oh-so-refreshing!
Cocktails
We could fill volumes with the number of cocktail recipes that call for whiskey, but we'll only look at some of the most iconic and classic ones you can mix up with Irish whiskey.
Conclusion
The Emerald Isle has blessed us with Irish whiskey; although the industry was almost decimated by the American Prohibition and two World Wars, it is still going strong.
Why not pay homage to Ireland and mix up a cocktail or a Hot Toddy when you need a bit of comfort during the cold day?
Irish whiskey is also perfectly suited to hot days when you mix it with Coca-Cola, ginger beer, ale, or put some extra kick in your lemonade.