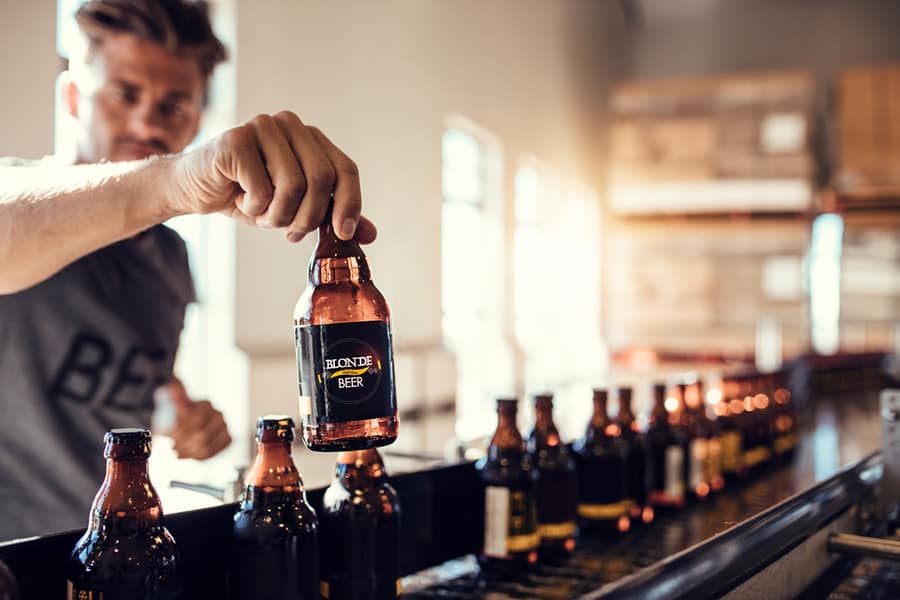 You love imbibing and mixing cocktails. One night the thought crosses your mind—you should start your own liquor brand. And what good thought that is! Creating a new line of liquor is both business and art rolled into one, with a sprinkling of legalities to keep you grounded in the process.
Millennials and Gen Z prefer spirits over beer and wine—both the real deal and zero-alcohol options. You gotta catch them young to have lifetime customers, right?
Starting a liquor brand requires legal counsel from the beginning. Seek assistance from a startup lawyer to choose the right business entity, register your business, and protect your trademark. After taking care of the legalities, focus on designing a unique product, marketing it effectively, and distributing it to raise brand awareness.
We'll examine the types of business entities you can opt for and register to get your dreams of starting a liquor brand. Then, the magic happens! You get to be creative and design your product's taste, decide on a name, and design labels and bottles.
But it doesn't stop there, you'll need to distribute and sell the product, too—we've included some helpful pointers to help you along the journey and linked some interesting companies you can work along with to get your newly established liquor brand on the market. So, let's dig in!
Selecting a Business Structure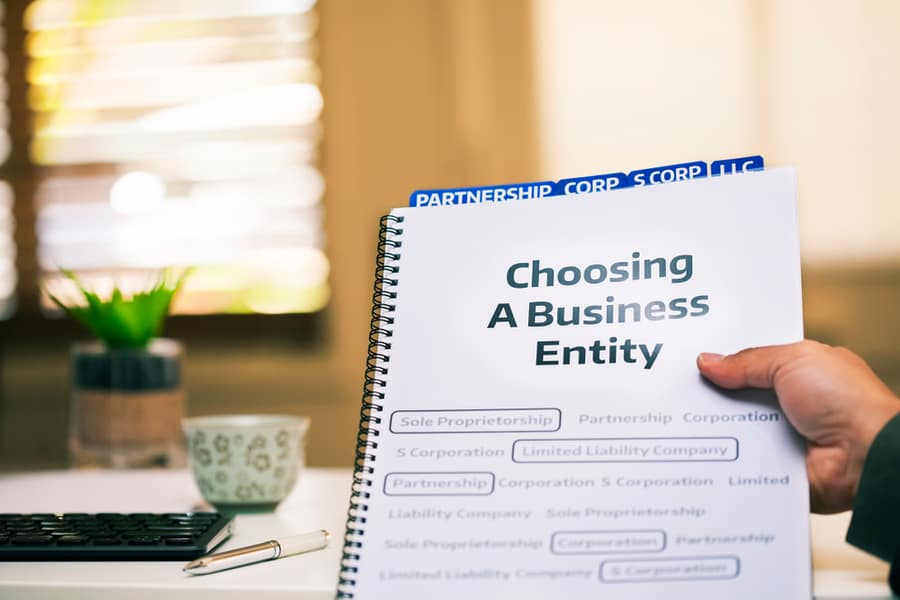 This is one of the most important steps before you set out to do anything else. The business structure is crucial because it comes with different types of legal and tax implications.
The options available to you are (a) sole proprietorship, (b) partnership, (c) LLC, (d) C Corporation, and (e) S Corporation. Let's briefly look at each below.
Sole Proprietorship
This is the simplest way of setting up a business but also doesn't guarantee that your personal assets are protected if the business lands in trouble. You personally own all the equipment and property, and you are taxed as an individual.
If something goes wrong, you won't have any liability protection, and your personal assets are not protected. The upside is you don't have to pay fees to set up your business, and you can trade under your own name or file for a trade name.
Partnership
Because you aren't going at it alone, but with a business partner, you'll need to draw up a partnership agreement detailing how profits and losses are divided and how disputes are settled. Your personal assets are not protected.
You can choose what the name of your company is—whether it is the partners' last names combined, or you can file a DBA (doing business as) with your state's business center.
LLC
This is one of the most popular forms of company formation and is usually recommended when people start out on a new business venture. Your personal assets are protected from seizure if you get sued, and you are still taxed as a sole proprietorship.
To register an LLC, you'll need to file articles of organization that detail your operating agreement with the Secretary of State. There's also a once-off registration fee ranging between around fifty and a few hundred dollars.
Make sure you understand your state's rules and laws and file all paperwork, such as annual reports, if required. Failing to do so might cost you money in fines and legal fees later.
C Corporation
This is where things start to become a bit more complex, but you'll have a business that's a separate entity from yourself. A board of directors needs to be appointed to manage the business and file annual reports. You also need to file articles of corporation and a corporate name to register your business.
Taxation happens twice: when money comes into the business and again when you pay your shareholders and employees. You can raise more money for your company by issuing stocks.
S Corporation
The S Corporation shares similarities with the C Corporation; however, taxation works differently. You only pay taxes when your shareholders are paid.
There are also a number of rules that govern what qualifies as an S Corporation, some are that you must have fewer than 100 shareholders, and it has to be a domestic corporation. The liability to owners is limited to their investment, and their personal assets are protected.
Help, How Do I Choose?
The best advice we can offer you is to speak to a business startup lawyer or attorney who can explain all the benefits and downfalls of each type of business formation. You need to carefully consider the legal and tax implications of each type of business and understand how it is structured.
Usually, starting with an LLC is the best way to protect your personal assets, and as your business grows, you can 'upgrade' or change to a C Corporation or S Corporation at a later time.
Let the Magic Begin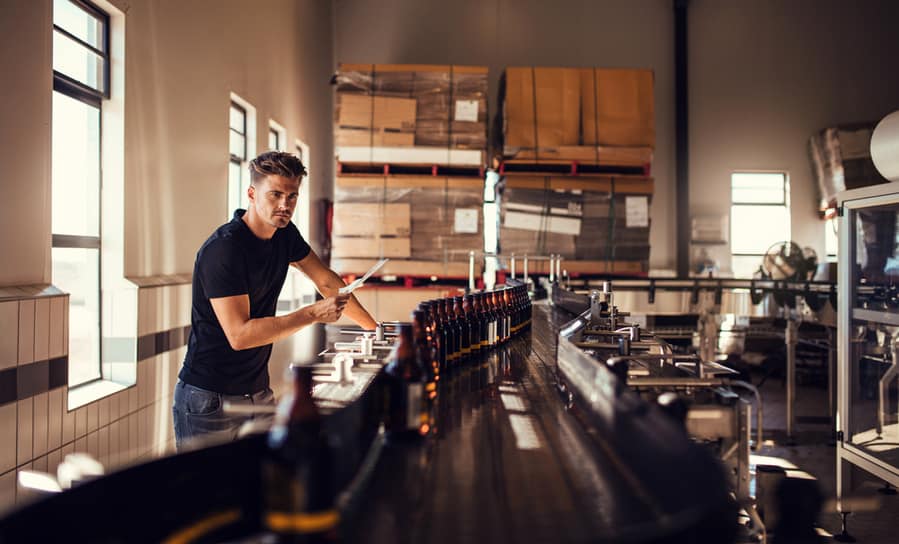 With the stuffy legal aspects out of the way, it is time for you to shine like a supernova! You have two choices here: create your own liquor on your own (legally approved) premises or enlist the help of another distillery to do all the work for you.
We'll be offering advice on both options in the following sections, so hold on tight!
Create and Name Your Product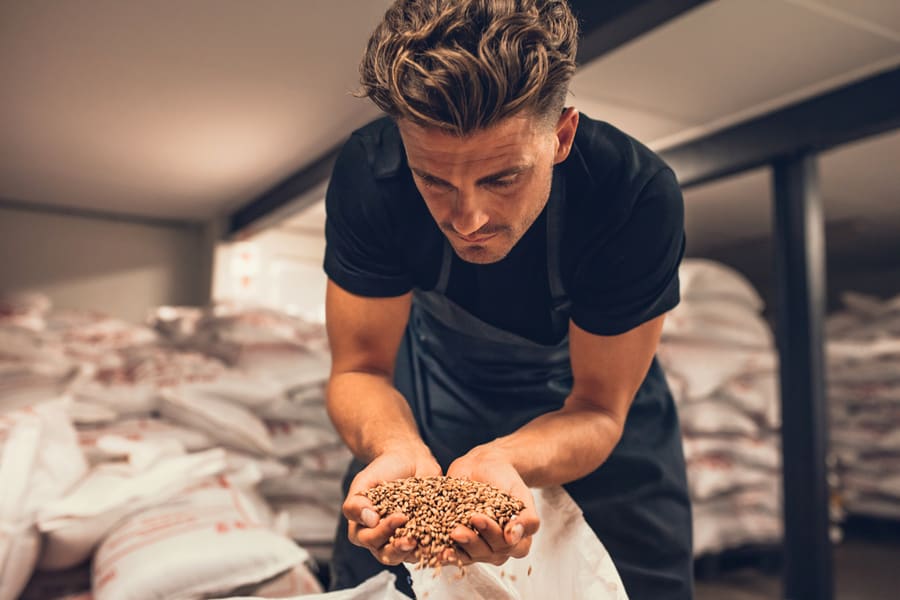 The first step is to choose a name for your product. A unique name that carries the spirit and essence of your brand is essential—it has to stand out on the shelves.
You can go about creating your own signature product, but remember, it is illegal in the US to distill alcohol without the necessary permits and licenses.
Let's imagine you want to create a signature whiskey. What is the taste you're aiming for—a smooth and easy drinker, something a bit more fiery and spicy, or a product that stands out in cocktails and as an easy sipping whiskey?
These are important questions that will guide your choice of raw materials, how they are combined, and how your product will taste in the end. When you've got your own distillery, you can offer guided tours and tastings and even open up a restaurant or bar at the distillery. But… this is a huge investment.
Alternatively, instead of building your own distillery, you can approach a distillery (or multiple ones) to create your own signature blend. This way, you can decide which blend(s) suits your personal concept the best.
This is not a new concept, and American whiskey brands have been doing it for years without owning a distillery.
The benefit of using contract bottling with a specific distillery is that it costs you much less, and you can get it on the market quicker. The distillery has the necessary permits and legal requirements in place, which means you don't have to worry about it.
Added bonus: the distillery already knows how to make a good whiskey, so you don't have to spend money on the learning curve.
Creative Design and Marketing Strategies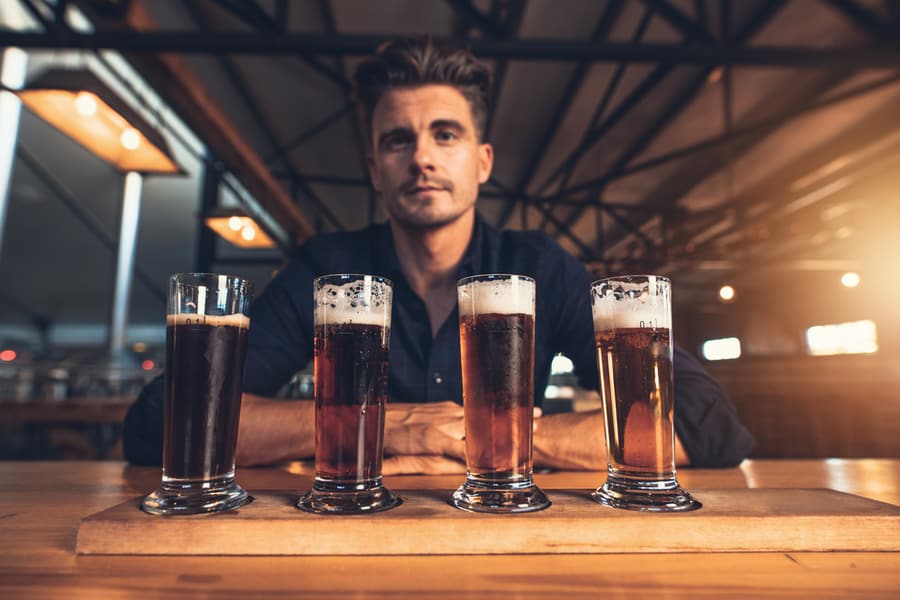 You've got the distillery contract in the bag, they've followed your recipe, and you're happy with the final product. All good things are on their own, but without creative designs and a marketing campaign, your product is just going to stay in the bottle and not get to people's glasses.
The image you project is important. Are you creating a whimsical and fun whiskey that's approachable for everyone? Are you going to attract an elite clientele? Did you create a product for connoisseurs who won't settle for second best? These questions are important during the recipe and design stages.
Pricing your product is also important—if you're trying to attract a younger crowd with a whimsical bottle and label design, your pricing cannot be sky-high.
The same goes for the elite and connoisseurs—they are most likely to ignore a $150 bottle of whiskey in the shape of a teddy bear with a bow around its neck. Other questions you should ask yourself:
Who are your competitors?
Is your product priced accordingly—will someone rather reach for the $30 teddy bear, or are they going to stick to the bottom-shelf whiskey that's five dollars cheaper?
What kind of image are you projecting with your product?
What makes your product stand out from others?
Remember, unique bottle designs (such as the teddy bear) might be a great marketing strategy, but how are you going to ship your products safely to the stores? Can stores and bars accommodate your 'special' bottles, or are they going to put it on the bottom where they've got space?
Once you've decided on the price point, branding, and design, you can start looking at marketing your product.
Is your product unique enough, or does it solve a problem?
Tanteo Jalapeño Tequila solves a problem—rather than flavoring the cocktail or tequila with jalapeño chilies, the tequila is already infused with jalapeño. This cuts out an extra step for bartenders because they don't have to prepare jalapeños beforehand and cuts a step from creating a cocktail flavored with jalapeño.
Another problem-solving entrepreneur is Chanel Turner, owner and founder of Fou-Dré Vodka. Chanel found that there wasn't a vodka that was smooth enough so that it doesn't have to be taken with a chaser, so she set out to create her own. Chanel's vodka is a premium vodka without the burn—another problem that found an awesome solution.
What kind of bartender problems can you help to eliminate? Think big and outside the box!
Part of today's fast-paced life is researching products on the web. If you don't have an internet presence for your brand, you might be losing out on a huge market segment.
Engage the services of an online ad campaign company to handle your social media pages and advertisements. Or, hire an in-house social media specialist to handle your brand's social presence, engage with customers, and build brand loyalty. You could also reach out to influencers to help spread the word about your products.
Last but not least, a professional website is crucial to tell people about your product, what its unique attributes are, and what sets it apart from other brands and products in the same category as yours.
Don't forget about the Beverage Trade Network—the world's leading networking and beverage media platform to locate partners who you can work with and find events to promote your product.
State and Federal Compliance
You've done all the hard work by now and stayed within the confines of the law. But that's not what you signed up for—you signed up to start your own liquor brand and sell your products and make money.
You have a few choices on how you will be selling your newly created product and, of course, making a profit from the sales. The distillery, if they handle your bottling and labeling as well, is a good starting place to sell your products under their licenses.
Make sure you've got the correct state and federal licenses in place to ensure you can receive the proceeds from your sales. Another option you can look into is to obtain the necessary state and federal licenses to buy and ultimately sell your product directly to retailers.
It is quite common when people start out in the liquor business to make use of a third-party compliance company to handle the receiving, warehousing, and sales through the third-party company's distribution network.
Companies such as the American Spirits Exchange, Park Street, or MWH are prime examples of such third-party compliance companies that can help you with your sales, warehousing, and distribution.
Conclusion
Once you've got your product and legal ducks in a row, you'll be ready to sell your product—this is both the fun and hard part.
You've worked hard to reach this point but remember, you're trying to wrestle silence away from a brand they grew up with or supported their entire lives. This is not an easy feat either, but with perseverance and dedication, you can grow your brand.
Remember to contact a lawyer before you start anything to help you with trademark registrations, company registrations, and protecting your intellectual property—you've worked way too hard to lose it all because of a small oversight.
All that's left for you to do is to enjoy the journey and the fruits of your labor.