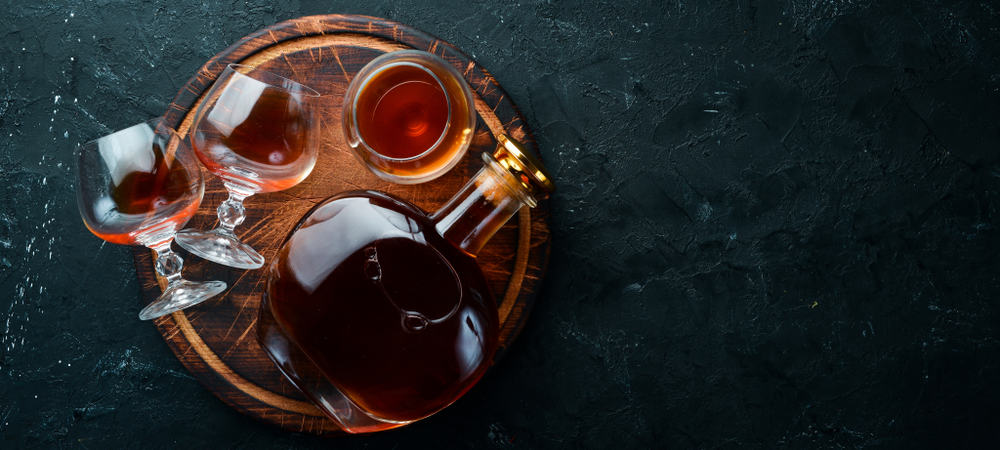 It is sometimes fun to dream about spending lots of money on luxury goods. Some people buy castles, others expensive pens, watches, cars, yachts, or highly prized artworks.
But what about liquor? What is the most expensive liquor?
The world's most expensive bottle of purchasable liquor is named Billionaire Vodka and will set you back around $3.7 million. A close second is Tequila Ley .925, at $3.5 million. In third place is an exceptionally small bottle of cognac valued at $2 million. For champagne lovers, the 30-liter Armand de Brignac Midas is $265,000.
We'll take at the world's most expensive liquor bottles—first, those far over three million dollars, and second at some options under a million dollars. We'll cover spirits such as vodka, tequila, and cognac and look at a bottle of red wine and a huge bottle of champagne.
The Most Expensive Liquors in the World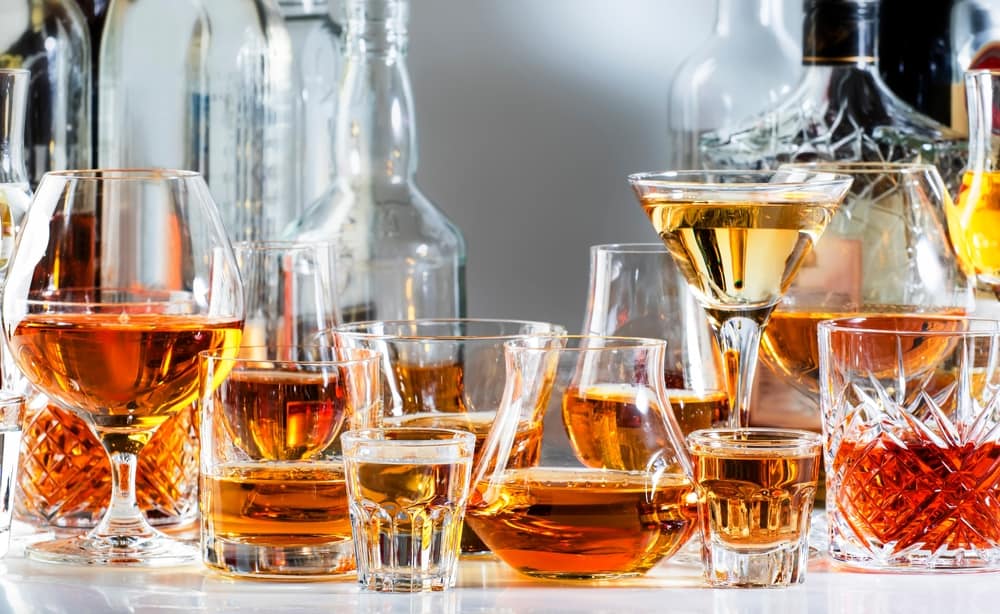 When it comes to the world of luxury alcohol, there are some bottles that stand out from the rest. From rare wines to vintage spirits, these liquors have earned their place at the top. Here is a list of the most expensive liquors in the world and why they cost so much.
1. Billionaire Vodka — $3.7 million
We kick our list of the most expensive liquor off with one-of-a-kind Billionaire Vodka and the world's most expensive vodka.
The triple-distilled vodka uses only premium ingredients: pure wheat and fresh spring water and is distilled according to a copyrighted Swiss recipe. Fresh spring water is obtained from the springs around Caverswall Castle, Staffordshire, in England.
These springs are renowned for their therapeutic and healing qualities. The distilled vodka goes through three filtering stages: first filtered through the ice, then Nordic birch charcoal, and finally, sand made from crushed diamonds.
The whole distillation process is top secret, and this vodka is prepared on demand in micro-batches. The bottle is a luxurious work of art designed by Leon Verres with nearly 2,000 precious diamonds set in gold.
A custom-made dress made of black faux fur and a hood for the cap called a Shapka pays homage to Russia. Verres is an ardent supporter of animal rights and refuses to use real fur.
Purchasers also have access to a 24-hour concierge service!
2. Tequila Ley .925 — $3.5 million
According to its makers, Ley Diamante is the most expensive bottle of tequila in the world.
The driving factor behind the price is not the content but rather the unique bottle. Of course, you can purchase the same 925 tequila at a liquor shop, sans fancy bottles, for around $52.99.
Why is the bottle so expensive? Of course, two kilograms of platinum and 4,100 white diamonds will attract an exceptionally high price tag.
Mexican artist Alejandro Gomez Oropeza designed the bottle. It is available on their website.
What about the content? Ley .925 tequila is included in the bottle. It is a Premium Extra Anejo created with the finest, 100% agave. It is distilled and aged in barrels for seven years and packs a 42 percent ABV.
3. Henry IV Dudognon Heritage Cognac Grande Champagne — $2 million
Cognac lovers will either weep or jump for joy with this one! The bottle contains 100ml (3.4 oz) of cognac, which is aged in barrels for over 100 years and bottled at 41% ABV.
The bottle itself weighs 8 kilograms and is dipped in 24-karat yellow gold and sterling platinum and decorated with 6,500 certified brilliant cut diamonds.
The masterpiece bottle was created by the master jeweler Jose Davalos.
4. Macallan, Michael Dillon, 60-Year-Old 1926 Whisky — $1.53 million
While this bottle isn't encrusted in diamonds, it features a unique illustration of the Macallan Speyside distillery estate's treasured Easter Elchies House.
Christie's sold this one-of-a-kind collector's item in November 2008. Celebrated UK artist Michael Dillon illustrated the bottle of whiskey. It was one of the last 40 unlabelled bottles of whiskey from 1926 from Cask #263.
Before aging in Cask #263, the whiskey was matured in ex-sherry casks. Fortnum & Mason commissioned the bottle's painting in 1999, which was offered on sale in their store.
This is one of the most expensive bottles of whiskey ever sold at auction.
5. Russo-Baltique Vodka — $1.35 Million
Now, for a bottle that isn't entirely encrusted in diamonds. Russo-Baltique Vodka is presented in a unique flask, a replica of the radiator grille used on the Russian car manufacturer's vehicles and made of gold coins dating from between 1908 and 1912.
The unique flasks' top is crafted from yellow and white gold. It features a copy of the Imperial Russian Eagle encrusted with diamonds.
If you are worried about dropping such an expensive bottle, don't fear, the bottle is made from bulletproof glass. Prince Albert of Monaco was presented with the first bottle in 2009 at the Grimaldi Forum.
6. Mendis Coconut Brandy VS — $ 1 million
Mendis created the world's most expensive brandy. It is distilled from real coconut flowers (not coconuts) and matured in Hamilla wood barrels for two years.
The texture is velvety, with a hint of a coconut taste, and it may be blended with any type of mixer.
Perhaps the price is justified because if you possess a bottle of this special brandy, you will fly first class, and stay at a magnificent hotel in the Maldives for seven days.
Following your stay, a private helicopter will transport you to Sri Lanka for a private tour of the House of Mendis.
7. 1945 Romanée-Conti Burgundy Red Wine — $558,000
Finally, we venture into the under-a-million-dollars category. One of the world's most coveted wineries' 750ml Burgundy wine sold for $558,000 at the Sotheby's New York auction.
The bottle was one of only 600 produced in 1945 from pre-phylloxera, ungrafted vines. The entire vineyard was uprooted in 1946, new vines were grafted and planted in 1947, and finally, in 1952, consumers could taste the wine.
This exclusivity, coupled with supply and demand, certainly drove the price up. Domaine de la Romanée-Conti, or DRC, only produces 5,000 bottles per year, their vineyards cannot be expanded, and maximum yield rules add to this winery's exclusivity.
8. Armand de Brignac Midas Champagne — $265,000
When "bigger" means "better," this 30-liter bottle certainly doesn't disappoint.
Armand de Brignac Brut Gold Midas features a blend of 40 percent Pinot Noir, 40 percent Chardonnay, and 20  percent Pinot Meunier.
The huge, 100-pound bottle was inspired by the Greek myth of King Midas, who turned everything to gold when he touched it. Technically, this bottle is a Melchizidek, but given its gold paint, we can forgive them for not using the correct terminology.
Conclusion
In the world of luxury, money can buy anything and everything. Producers also live up to connoisseurs' tastes and budgets by providing them with these expensive liquor bottles.
While mortals like ourselves would probably never come close to buying or tasting these masterpieces, it is still nice to dream.