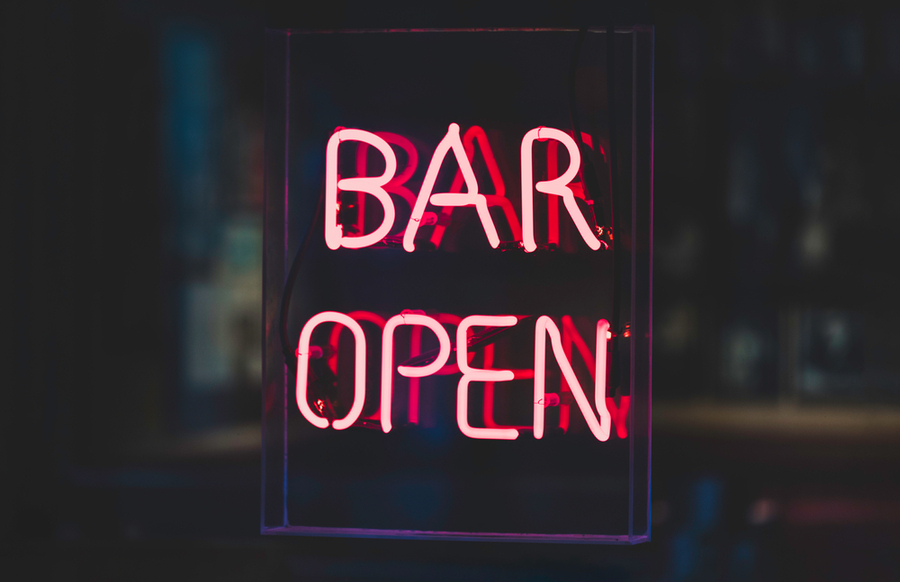 Texas has the most stable economy among the other states of America and is the best place to start or operate a business.
Whether you are a night owl who wants to get away from the norms of 9-5 work or dream of opening a bar in Texas, you can't ask for a better place than that.
While thinking of any business is easy, acting on the thought and making it a reality is a strenuous process. If you are new to the business world, whether it be a bar or any other, you need extensive research, good advice, and a hefty sum as a prerequisite.
So, how to open a bar in Texas?
Firstly, having a vague idea is no good, so formulate a business plan (in writing, of course). Then start with what kind of bar you want, whether to start from scratch or take over an existing one, finalize a brand name, get licenses, hire employees, get equipment, and manage operations.
While we cannot help with the cost factor, we have compiled all the necessary information you need to know to start and open a bar of your own in Texas.
1. Market Analysis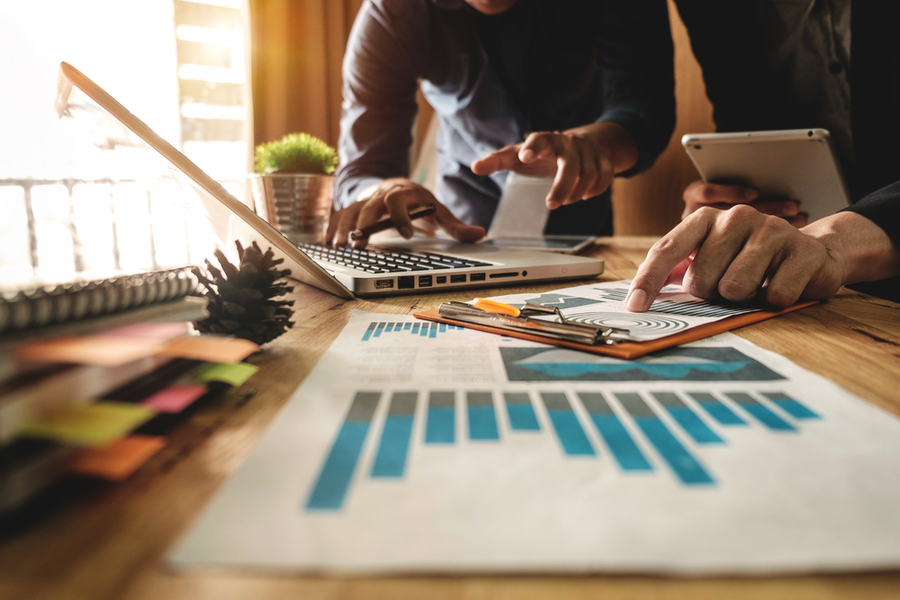 A market analysis is required if you want your bar opening to move forward without a hitch. It is done to eliminate the risks associated with a start-up and highlight the competition and what you can do to set yourself apart.
Having a good market analysis can set your business on the road to success. The expected price of a specialized market analysis done by a good firm falls in the range of $25,000-50,000.
But if you want a generalized report, it can range between $1,000-5,000.
2. Formulate a Business Plan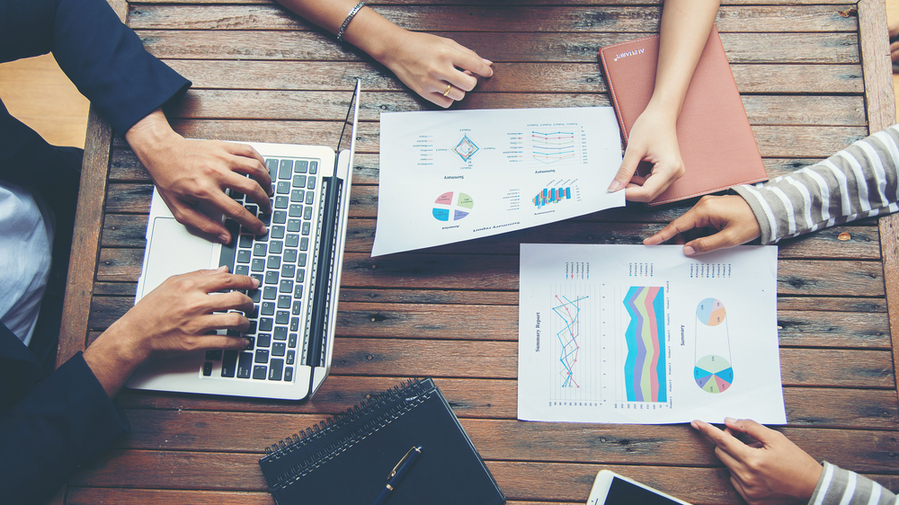 Every fire starts with a spark, and your idea is the basis behind the enthusiasm that you want to open and operate a bar business in Texas. But remember, ideas are vague and subject to change as you move on, which is why you need a solid plan to make a well-grounded start.
This plan will not only help in the short-term of setting the business up but will also provide the basis to help manage profit and loss in the long run.
Generally, a business plan is an A-Z or commonly a complete guidebook with each step written in full detail. So, it will contain all your ideas, financial measures, cost management, employee hiring, how to run your bar, the risks that come with it, how to manage them, etc.
You can check out this business plan on a foosball soccer game bar in Wisconsin as an example to write a business plan.
However, if you find it hard to write on your own, you can consult with professionals. They will charge a fee of around $3000 at the very least to as high as $50,000 for writing a business plan for you, based on complexity.
3. Deciding on the Bar Type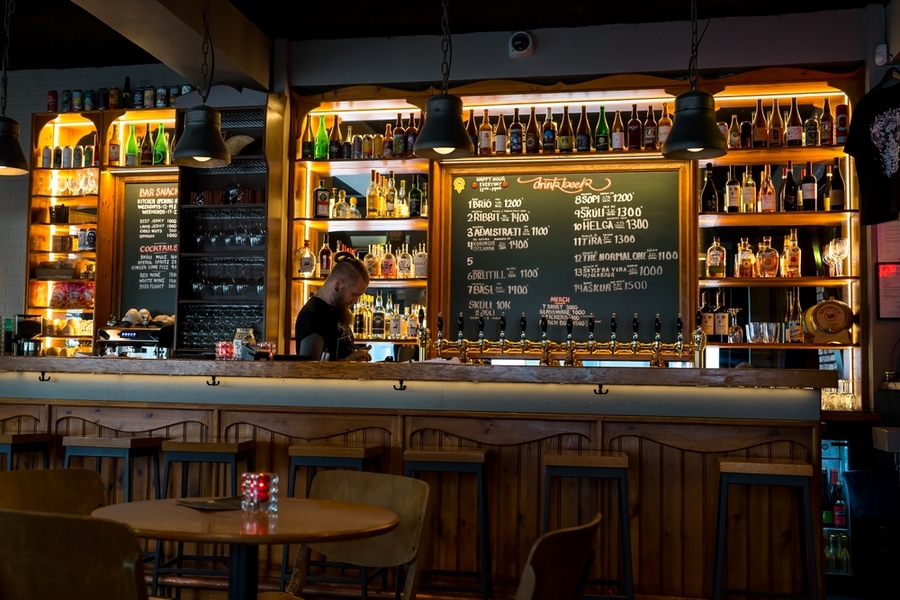 The next step is finalizing which bar type you want to go with, and you already have a general idea or liking of the type you want. And this idea is the basis for your business plan to move forward with planning.
The type of bar also decides what kind of customers you will cater to and what will be the total financial cost of setting up the bar. Below are the different styles of bars you can choose from and come to a decision:
1. Local Bar
Possibly the most common bar, also known as a neighborhood bar, is the type that caters to locals, hence the name. The main aim of this bar is to adopt a friendly atmosphere, and people in the area become familiar with you and you with them.
The best thing about this category is that you have little risk of ruining the business if you choose the location appropriately and get to know the locals. The cost is pretty low if you convert an existing bar, but the profit is not much compared to other bar types.
2. Specialty Bars
This style is the best to go for if you have a specific setting in mind or like a special drink. The bar will be centered around that one drink, cocktails, and different blends of that drink.
This kind of bar is expensive, especially if you start from scratch. Also, you need to research the location extensively, as the location of your choice should have customers who like the drinks you are offering as a specialty.
3. Beer Bars or Brewpub
Brewpubs/beer bars are the best options if you find the horde of licensing in other types difficult. They require far fewer licenses and can be up and running at similar to twice the cost of a local bar.
The edge it has over other categories is the option to brew a one-of-a-kind beer that can become a specialty of your bar and keep the customers hooked. It will also generate more revenue if the process kicks off without a hitch.
However, the equipment cost can be an additional factor to consider, which can cost a pretty penny.
4. Club Styled
The most popular option in Texas, if you want to choose, is the club style. It comes with music bands, a dance floor, and DJ sets. All of which are based on the cost you can afford.
The partying mood and how trendy it is defines its popularity, so you need to go full in when advertising and not cut corners if you want to achieve success. Add music variations from jazz-pop-dance to create a different ambiance, but you need more licenses in this case.
4. Naming and Concept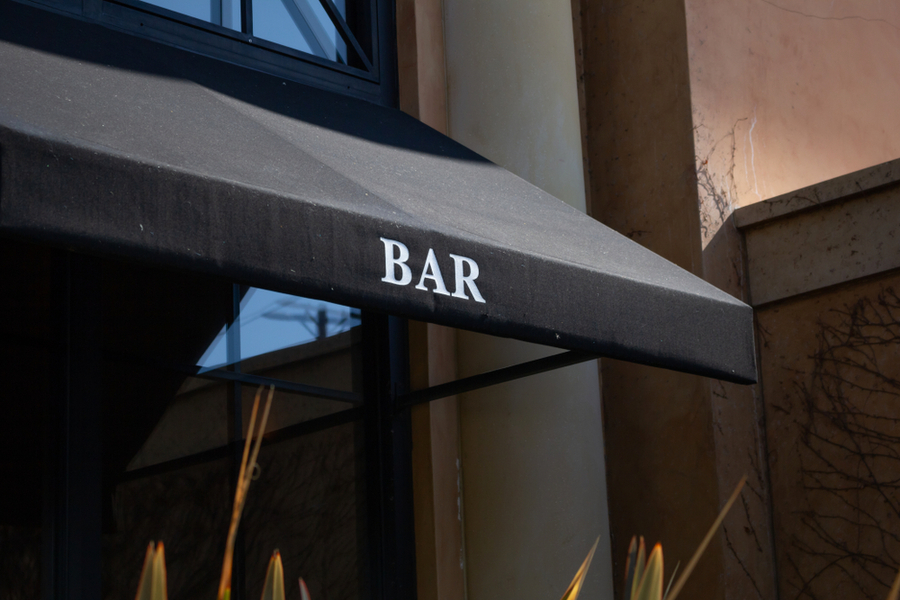 All set on the type you want to go, the next step is deciding on a brand name and what kind of concept you want to have to attract customers.
Selecting a name for your brand is crucial to set yourself apart from similar businesses in the area. Also, it creates an image of your business and projects what services you are offering.
You may remember other famous brands, e.g., Apple, KFC, Wendy's, etc. All these have something in common, i.e., their brand names flow off your tongue, so instead of going into creativity, taking a simple approach is best.
The concept of your bar holds the same significance as its name. The design of your bar is the second most noticeable factor after brand name, and that is how people will describe it to their peers. It will, in turn, make your bar recognizable and popular.
Another thing to be mindful of is that your concept is not vague, i.e., it shows your bar identity.
Remember, while creating a concept for your bar, the safest option is to check which view caters to the audience you have in your preferred location, then explore other options.
5. Finalizing a Menu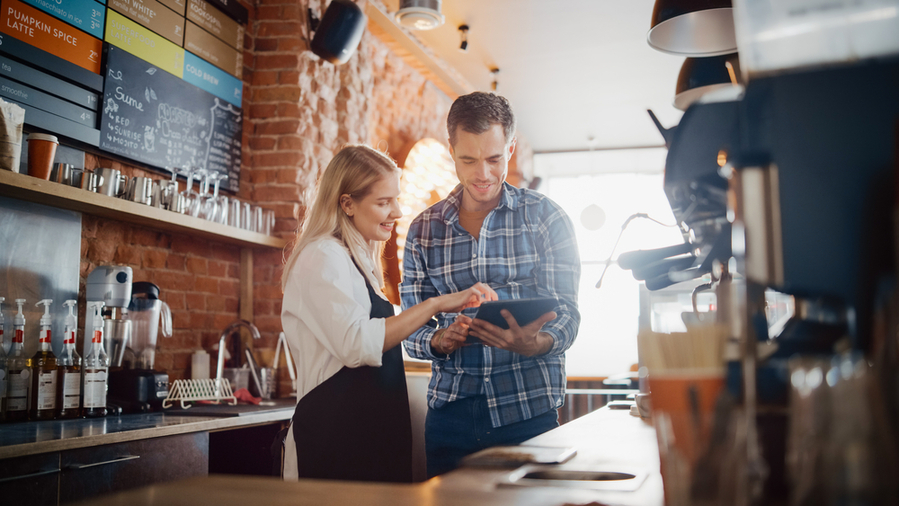 Based on what kind of foods and drinks you offer, you have to get different licenses, so before going into detail about getting a permit, you need to prepare a complete menu set.
This menu set will include what kind of beverages you will offer, what is the specialty of your bar, what kind of foods you provide, and the most significant deals, such as happy hour deals.
The design of the menu should reflect the concept and theme your bar represents to make the image long-lasting and fresh (stand out).
6. Getting Permits and Licenses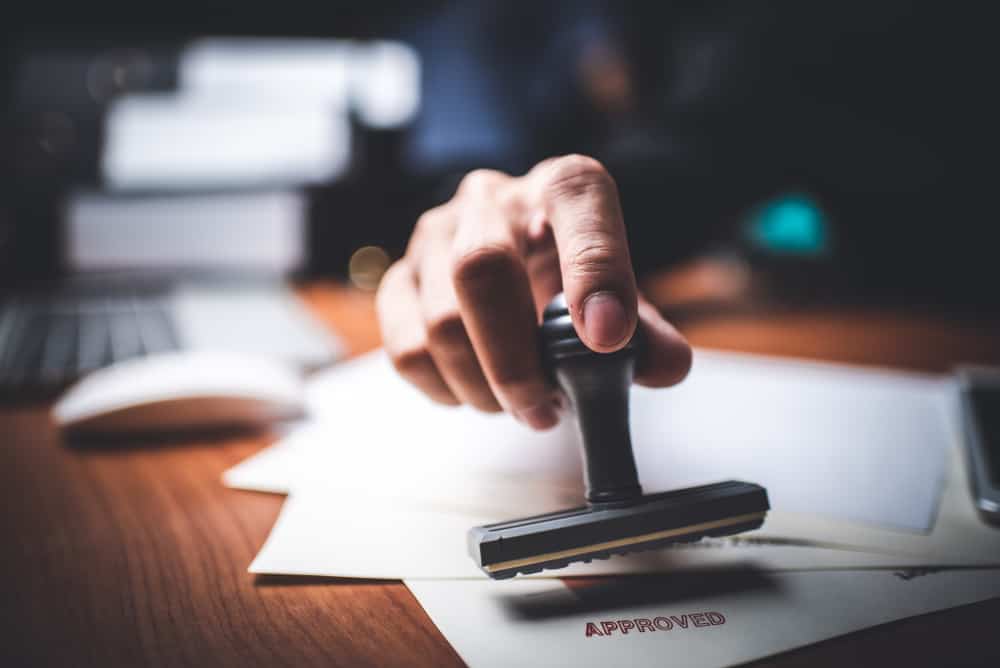 You must be thinking we are nearly done and only need permits to operate now, but we haven't even covered half yet. The process of starting your business in Texas moves forward by obtaining licenses.
You have to dive into the head-scratching and headache-inducing world of paperwork. To ensure you meet all the legal requirements of running and operating a business, the following is the list of permits and licenses you may need based on your bar:
1. Registering the Bar Name and Your Business
The name you painstakingly came up with needs to be registered to be protected within the state of Texas to avoid impersonation and have a legal record of the registration.
You need a clear view of what kind of business structure you are aiming for, and only after registering your business can your business name be registered.
Also, when the business grows, you can register on the federal level to trademark your bar name and get rights and protection.
Check out the complete list of forms you need to register as a business or trademark your organization.
2. Getting in Touch With Local Agencies and Safety Department
If you are trying to remodel your bar or intend to build from scratch, you need permits for that too.
3. Get an EIN and Tax Registration
Employer Identification Number (EIN) is necessary for any business, and you will need it to get licenses for other categories. So, make sure you know what EIN is, why you need it, and how to get it.
Also, you need tax registration in Texas to sell any product and pay your employees. The whole process is online, and you can get yourself registered here.
4. License for Liquor
To buy and sell liquor, you need a license for each type of liquor, e.g., wine, beer, hard liquor, soft liquor, etc., and you need separate permits from TABC (Texas Alcohol Beverage Commission).
Before you start selling alcohol, you should get a permit from the Alcohol and Tobacco Tax and Trade Bureau (TTB) at the federal level.
There is a long list of licenses, so if you want to sell an array of liquors, you should ensure that you apply for the permits you need.
Check out all the guides and resources on the government site, or you can reach out to the business permit office in Texas.
5. Food Certificate
Yes, you read it right! If you want to sell some snacks or have a menu with food items, you need to get a food certificate. They usually fall between $20-50 and need renewal after a year.
Also, you need to conform to the food laws and regulations and be ready for unannounced inspections.
6. Zoning Restrictions
Zoning restrictions differ based on the place you are opening your bar in Texas. So, you have to check out what you may need for that.
7. Music Permit
Even plugging in music speakers and listening to the music is not free of license. You need to get a separate permit if you want to play music and another one for hosting a live one.
8. Fire Department Permit
While some states do not require a separate permit after fire and safety installations and the inspection, some states do. You need to check whether you need a license from the Texas fire department or not. You can reach out to them here.
9. Domain Registration
Possibly the last step in your permit list, i.e., domain registration. You need to get a website for your business to spread it wide and increase your number of buyers. To get yourself registered, follow the instructions on this website.
7. Getting Employees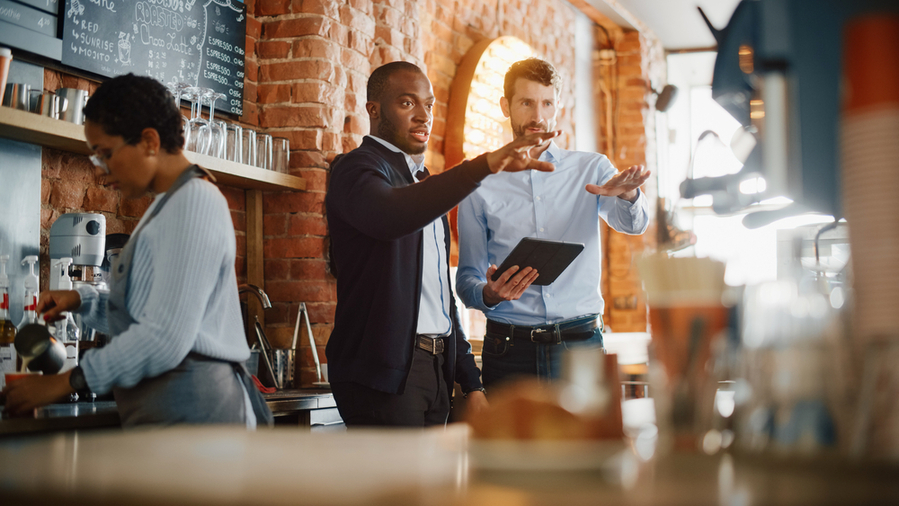 The bar you dream of operating needs employees to handle the workload and provide services. No matter how great you are, you cannot work through everything alone. Below is the list of employees you need:
Servers
Servers are responsible for taking orders, guiding the customers to their seats, and greeting them. To select the perfect servers, you need to see that they are friendly and outgoing. Having a passion for working in a bar is also a plus factor.
Bartenders
Possibly the backbone of your bar, you need to have a keen eye to select the right bartenders for your bar. Except for their abilities to blend and pour beverages, you need them to keep an eye on the stock to ensure you do not run out at a crucial moment.
Managers
While it is good to manage your bar yourself, having a manager is akin to a relief pitcher. He will take half of the responsibilities off your shoulders. The main capability you need in a manager is responsible nature and a sense of duty. Other factors are secondary.
8. Equipment and Operations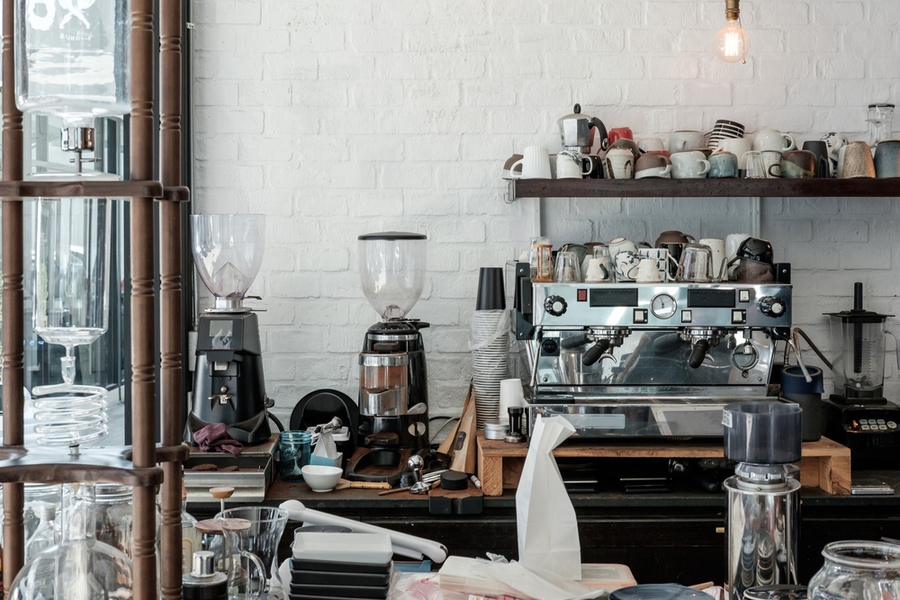 The equipment and decor are based on your customer base. The decor side can take a break, but ensure you have enough glasses. If you aim to reach a client average of 50+ per two hours, then having a dozen and a half glasses per type of drink should be enough.
Contrarily, operation management is strenuous. You need to check inventory, pay suppliers and employees, handle the customer's tabs, and follow up on sales reports.
In the case of inventory, you can buy and use software to make the process hitch-free and reduce manual work.
Similarly, you can use a point-of-sale system to handle employee pay, customer tabs, preauthorization of cards, table reservations, and so on.
9. Advertise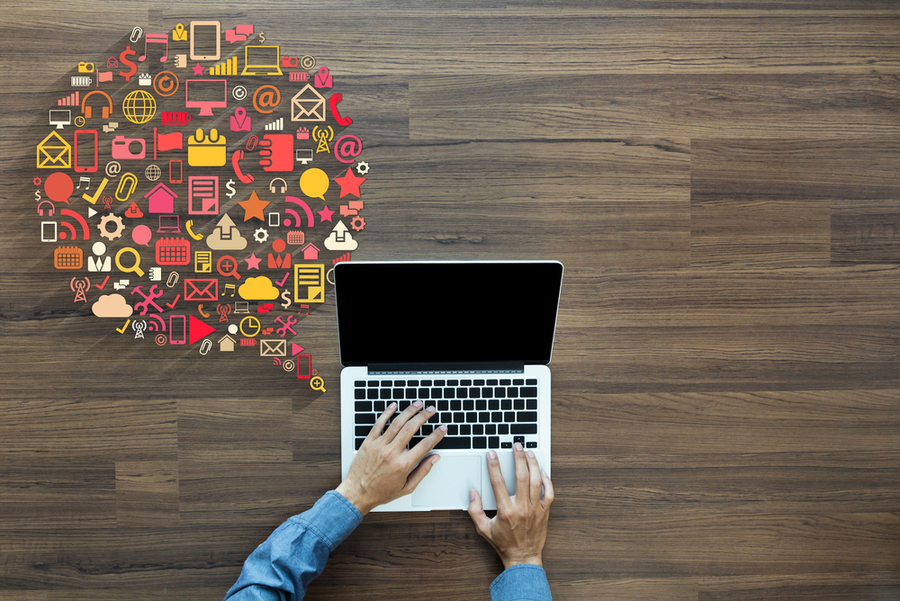 Advertising is the key to success, so before opening the business, doing some advertising physically and online can help you get some traffic on the opening down, especially with opening day discounts.
However, with time you may start to see a lot less crowd, so advertising your brand name and specialties can help attract attention. People may end up choosing your bar if they notice the advert frequently.
Conclusion
Lastly, this is your complete guide to operating a bar business in Texas.
To break down, having a market analysis, business plan, firm idea of the type of bar and ambiance, your brand name and menu, licenses, good employees, equipment, and complete bar operations are the steps to open your bar.