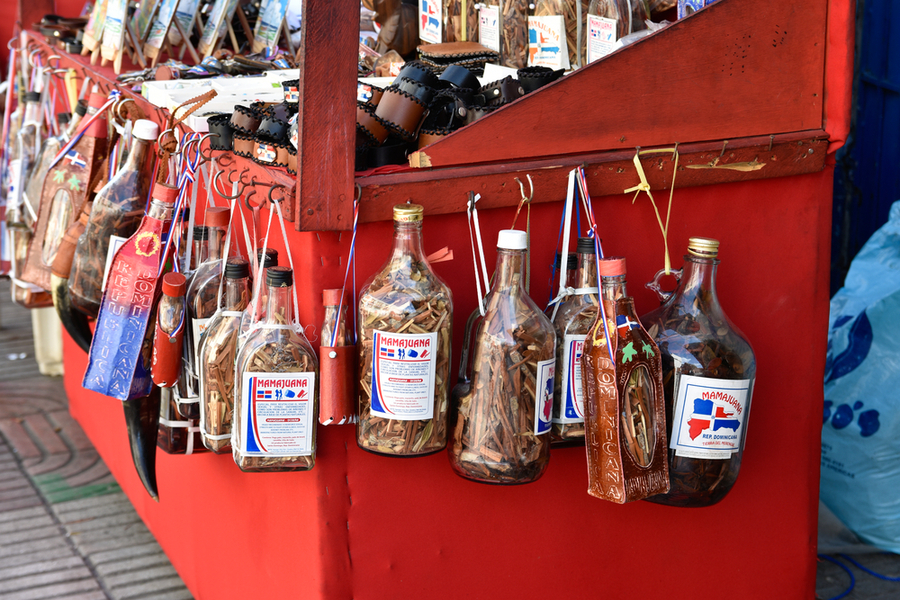 Mamajuana is a matter of pride for Dominicans—it captures the people's souls and histories—in a single drink.
Some argue that if you want to wake up without a hangover the following day, you should never mix your alcoholic beverages. On the other hand, blending various alcohols is the purpose of Dominican mamajuana consumers.
Mamajuana is the ultimate fusion cocktail, combining indigenous botanicals with rum and red wine recipes and knowledge imported from Spain during colonial times. These days even rum is produced locally in the Dominican Republic.
But now, how does one drink mamajuana?
Dominicans drink mamajuana at room temperature as a shot. But that's not the only way to consume this famous Dominican drink—mix it up in cocktails or pour it over ice and sip it slowly. Mamajuana is also an excellent replacement for any cocktail that calls for spiced rum!
We'll investigate the origins of mamajuana before we try to figure out where the interesting name comes from. We'll guide you on how to drink mamajuana like a Dominican and explore whether it is possible to make it at home. So, without further ado, let's jump in!
What Is Mamajuana?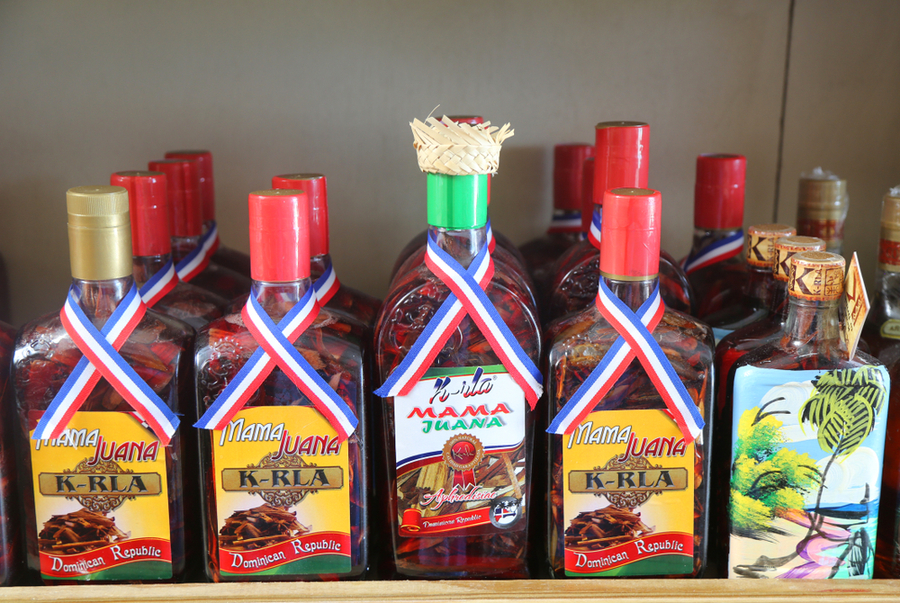 Many people believe that mamajuana can cure almost anything from a cold to aiding the liver. But primarily, it's known as a potent aphrodisiac, earning it another name: the 'baby-maker.'
It is widely assumed that hundreds of years ago, mamajuana was just a medicinal tea used by the Taíno people, the indigenous inhabitants of the Dominican Republic. With Christopher Columbus, centuries of Spanish dominance came along with him.
Mamajuana grew from being a herb-based tea to combining its herbs and roots with rum, red wine, and honey to make a spicy-sweet shot. Others claim that Dominican, Jesus Rodriguez, devised the drink as a health tonic in the 1950s.
Mamajuana recipes can vary from family to family, even from region to region. Some well-known ingredients, such as cloves and raisins, might be included.
Other ingredients include West Indian milk berry (Chiococca alba), canelilla (a cinnamon-like bark), and pega palo, which may not be readily recognizable to persons outside the Dominican Republic.
Packets, bags, or even bottles filled with the necessary ingredients are for sale to allow anyone to produce their mamajuana at home (we'll talk about making it at home later on).
Usually, the first batch, if one uses fresh herbs, is discarded because the taste is overpowering. Subsequent uses of the herbs will deliver the desired strength and sweetness consumers prefer—you can use them multiple times before they lose their potency.
Where Does the Name Come From?
The drink's unusual name is a bit of a mystery and sounds quite similar to a 'Mary Jane' product that is smoked, but there's no relation between the two. The term mamajuana, or Mama Juana as it may also be referred to, has the exact French origin as the English word demijohn.
The English language borrowed the term demijohn from the French dame-jeanne, literally meaning 'Lady Jane.' In Italian, it is called a damigiana (probably also derived from French).
But, to get back to the name, in some Spanish-speaking countries such as Argentina, a large squat bottle with a short, narrow neck, usually covered in wicker, is called a Mama Juana.
The term mamajuana is believed to be derived from the French term Dame Jeanne, which is still used today when referring to these types of bottles.
When you stop and think about it, these bottles are perfect for filling with herbs, bark, and the required liquors (white or dark rum, sometimes sweet red wine, and honey) to produce the Dominican Republic's best-known drink, mamajuana.
How To Drink Mamajuana
To drink mamajuana like a local in the Dominican Republic is easy. Dominicans prefer drinking mamajuana in small shot glasses.
It can be enjoyed as a shot, but beware, its effect can be felt almost immediately—you'll feel your insides warm up, and don't be surprised if you feel a bit, uhm, in the mood.
Mamajuana is served at room temperature and does not have to be refrigerated. You can also enjoy it neat as a sipping drink or want it on the rocks.
Another excellent option for appreciating mamajuana is in cocktails, and Candela, a premium mamajuana brand, offers exciting recipes on its website. Anteroz is another premium brand offering even more cocktail recipes. 
Can You Make Mamajuana at Home?
It is possible to make mamajuana at home if you have all the ingredients. Rum, sweet red wine, and honey are easily obtainable at your local liquor shop.
Because the dry ingredients are unique to the Dominican Republic, you might need help finding them in the US or Canada. Remember, the US and Canada do not allow the importation of dried ingredients—they will confiscate them on the spot.
Customs officials are aware that travelers returning from the Dominican Republic will most likely try to bring mamajuana back into the country and will ask you straight up whether you got mamajuana back home.
The liquid version you bought at the duty-free shop is refined, but remember you'll have to adhere to the alcohol importation regulations and restrictions.
Instead of trying to dodge customs or getting frustrated with getting the ratios of herbs and spices correct, buy your mamajuana online. Drizly has quite a few options, and you know it has cleared customs, and you're getting the real deal from a reputable online shop.
Conclusion
Mamajuana is regarded as a cure-all elixir and national pride for Dominicans. Typically, mamajuana is enjoyed as a shot, but you can also enjoy it on the rocks and in cocktails.