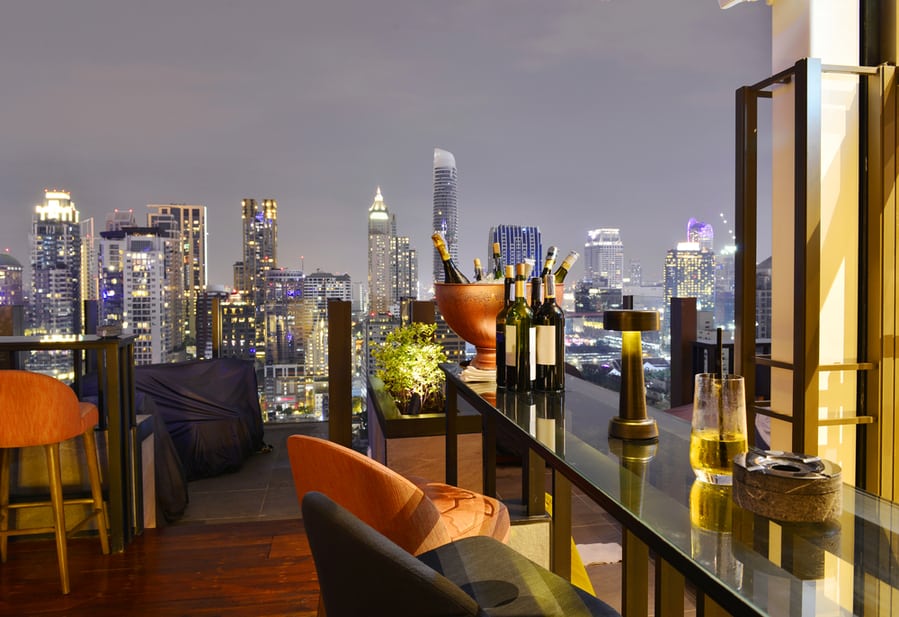 Lounges provide a luxurious experience to customers, which is also the primary reason behind the success of such establishments. However, unlike pubs and bars, lounge bars offer a tension-free atmosphere, and you can even have the chance to stay there with your family.
These establishments are usually in airports and hotels, where you have time to kill and wait for extended periods. So, to keep your mood from dying down and even relaxing after a long delay in between flights, nothing beats a lounge bar.
Another aspect of a lounge bar is that it provides a mix of bar, business, and hospitality experiences.
That is why, if this business is so versatile and lucrative, which steps do you have to take to open it?
Writing a business plan is the first and foremost step in any business plan; the same goes for the lounge bar. But other points of interest are; the location, license and permits, cost/funds, the style of the lounge bar, and how to advertise it.
While documenting the business plan, opting for a name, and so on holds significant value for starting any bar business; however, for lounge bars, the fundamental points differ slightly.
Here, instead of going into business details, we will tell you what to consider while trying to open a lounge bar.
Steps To Consider While Opening a Lounge Bar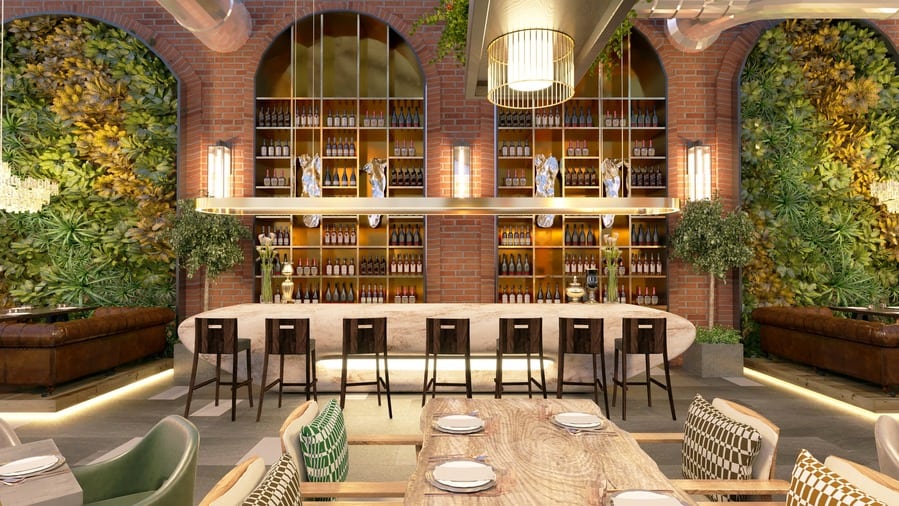 Before going into the steps that you should pay heed to while trying to open and run a successful lounge bar business, you should write a perfect business plan to save yourself money and effort.
Once you have that, let's start with our primary points.
1. Location of Your Lounge Bar
While the location may hold the same value for most businesses, and even in the case of bars and pubs; however, in the case of the lounge bar, location can clip the wings of your business before it even starts stretching them.
In the case of bars or pubs, the vigor in the atmosphere is plain, and they are usually, if not all the time, crowded and brimming with energy. So, not a place for someone to relax or stay to catch a breather from an arduous journey.
Here, the location factor comes into play. When you plan a lounge bar, always ensure that the place is far from the crowd or at least enough to create a good ambiance and prevent people from getting annoyed by the constant flux of people.
That is why; location is one of the more significant criteria compared to bars for lounge ones. So, always remember not to open your lounge bar in the middle of a city center or a plaza; otherwise, it will make it lose its meaning.
2. Permits and Licenses
This point carries the same value no matter the kind of business you put your hand in, whether it be food/beverages or some other category. Permits have become a part of our daily life, and to open the lounge business, you need a couple of them as well.
Yeah, you heard it right. It's not one or two, but a couple of these permits and licenses. The main two licenses are the business and liquor licenses, and both are further sub-categorized.
To get your business up and running at the planned date and time, you should ensure that licensing stuff is sorted out right at the very beginning of the process.
Also, for a lounge bar, you should get various permits. It includes safety permits by contacting the state or local authorities.
3. Style of Your Lounge Bar
Styling your lounge bar can range from furniture, wall decor, theme, and so on. What is the importance of going through all that trouble? Simple enough, it will create a unique identity for your establishment.
Deciding on the style of your lounge bar will help you come up with a classy name befitting the theme. However, you don't have to feel pressured by trying to come up with an ingenious design.
Pinterest is full of classy and luxurious designs and themes you can get inspiration from.
You can get help from professionals in the food and service industry to design a good menu, the type of arrangement for your lounge bar, what variety of music to play at what time, and the list carries on.
4. Cost
No matter how small a step you are about to take, the big question that can never be neglected is, you guessed it, cost. So, before making your plan a reality, consider whether you can support it on your own or need additional help.
It may seem like not that of a big deal before you start, and funds may appear more than enough or even in excess, but expenditures never go down. That's why; a realistic estimate is necessary.
It will include every penny down to the bone, from establishing your lounge bar, operating it, consultancy fees, license fees, legal fees, security deposit, and the big day.
It will help you finalize whether you should file for a business loan or get investors to pitch in with you by making your lounge bar business appealing to them and how to do it. It starts with a concrete and lucrative business plan.
5. Hiring Staff
Unlike bars, where bartenders have to be under constant pressure, the staff here should be good at making people feel at home and have strong communication skills, time management capability, and persuasion skills.
The type of staff you need in your lounge bar depends on the size of your lounge, but you'll probably need a manager, a bouncer, a few bartenders and barbacks, a beverage director, and cocktail servers.
6. Last but Not Least, Advertisement
The last point relates to how well you glamorize your lounge bar. Unlike run-off-the-mill bars or local restaurants, advertisement isn't the heart of the process in a lounge bar.
It again boils down to the location of the advertisement that makes it matter. For example, lounge bars are attractive because of their relaxing and comfortable experience. That is why; the meaning will be lost if you advertise it in an area with several hotels or housing facilities.
The best option is to keep the flier advertisement strategy near the establishment, where people can pass in and check it out and use online ads for the rest.
Conclusion
To wrap up, you have a lot of different strategies and plans to choose from to open a lounge bar business. But general steps remain the same no matter which one you follow.
So, to open a lounge bar, you need a business plan/documentation, a good location, licenses, and permits, set a distinctive theme, measure out the cost, hire employees, and advertise your lounge bar and you are all set!