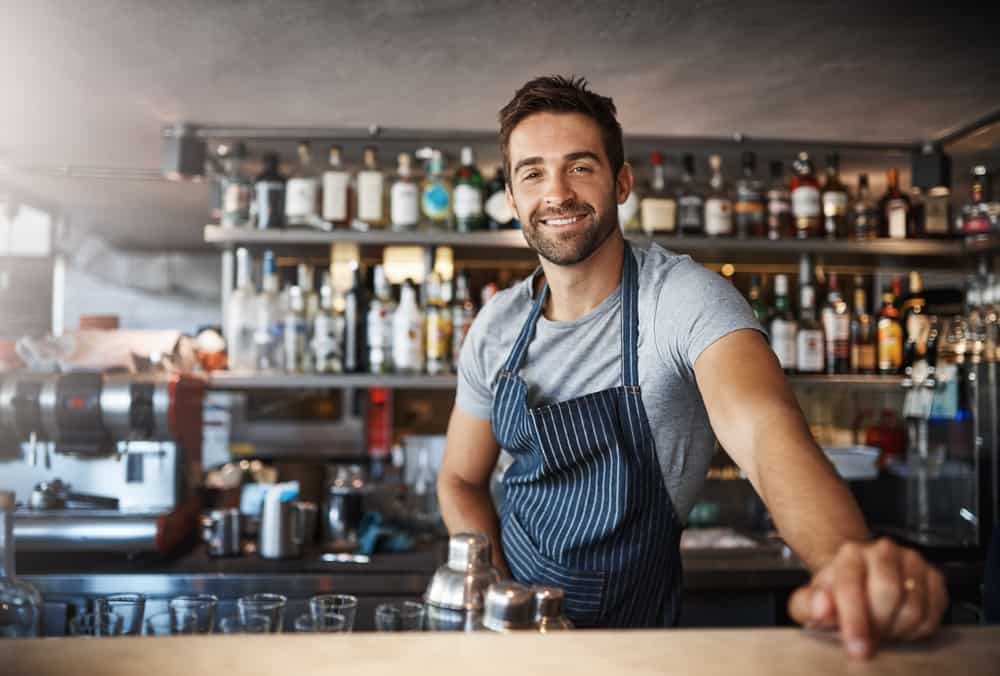 ​​​​Owning and running a bar is a full-time job, especially in the beginning. You'll spend late nights, weekends, and public holidays behind or at your bar.
But, if you are one for the buzzing nightlife and love working with people, owning a bar might be the job for you. Which might have you wondering, how much do bar owners make?
Bar owners make an average annual salary of $74,791 per year or $6,247 per month. Net profit, depending on the type of bar you decide to open, buy, or own, ranges from 5–10% to between 10% and 15% per month, sometimes even higher if you add a retail component to your bar.
We'll investigate the average operating costs and the average net profit for three types of bars, namely pubs or bars, pubs and grills or bars with restaurants, and wine bars. Finally, we'll answer your question because the operating costs of owning a bar need to be considered before you, as a bar owner, can draw a salary.
How Much Does a Bar Owner Make?
A bar makes between $25,000 and $30,000 per month, based on the estimated averages: $8 for drinks, $6 for appetizers, and $13 for main courses.
The gross and net profit will depend on how well the bar is managed, how much you lose through spillages, free drinks to customers, and the like.
If your revenue is between $20,000 and $30,000 per month, a bar owner can look at making between $5,000 and $10,000 per month.
On average, as a bar owner, you'll make a salary of $36 per hour, $6,247 per month, or $74,791 per year.
Bar Operating Costs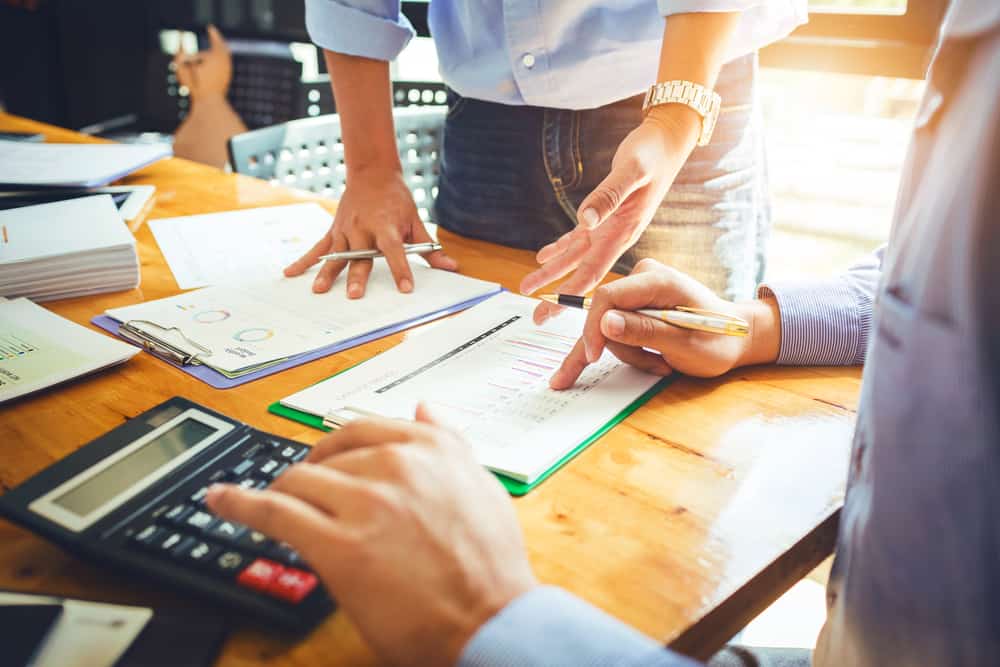 On average, it costs between $20,000 and $30,000, with the average sitting around $24,000 per month to run a bar. It is called recurring operating costs.
There are numerous costs associated with opening and running a bar.
Let's look at some of the most expensive items below to give you a better understanding of operating costs:
Labor costs: You'll need to hire staff. Otherwise, you cannot serve drinks to your customers. Staff includes the bar manager, bartenders, barbacks, waiting, and kitchen staff (if you serve food), to name a few. Staff needs to receive salaries and other benefits.
Rent: Renting or leasing your property will also eat a significant chunk of your profits and even more in upmarket neighborhoods or locations. If you buy your property, there will be mortgage costs every month.
Stock: You will also have to purchase your stock for resale at your bar—this includes the alcohol—bottles and kegs, mixers, garnishes, ice (if you don't have an on-site icemaker), and the food ingredients if you have a kitchen.
Licenses: Licensing fees such as your business license and alcohol license.
Insurance: Insurance costs in the event of losses, natural disasters, public uproar, and fires.
Miscellaneous expenses: Expenses such as glasses from time to time due to breakage, legal costs, or retainers limit your risk and public liability.
The items above are called the prime operating cost. A bar's entire cost to serve drinks (and food) is the premium cost.
This figure is crucial in establishing how to price things and keep a profitable business. Prime cost is also crucial when drawing up your bar's balance sheet.
What Is a Bar's Profit Margin?
A bar's typical gross profit margin runs between 70% and 80%. This profit margin is primarily achieved through the high expense of alcohol.
When you have a low-cost beverage program, you can achieve these margins.
After you have deducted all the costs listed in the previous point, you'll arrive at your net profit, which averages between 10% and 15%. This figure will, of course, depend on the type of bar you operate.
Let's examine some of the options and their average net profits below.
Pub and Bar Profit Margins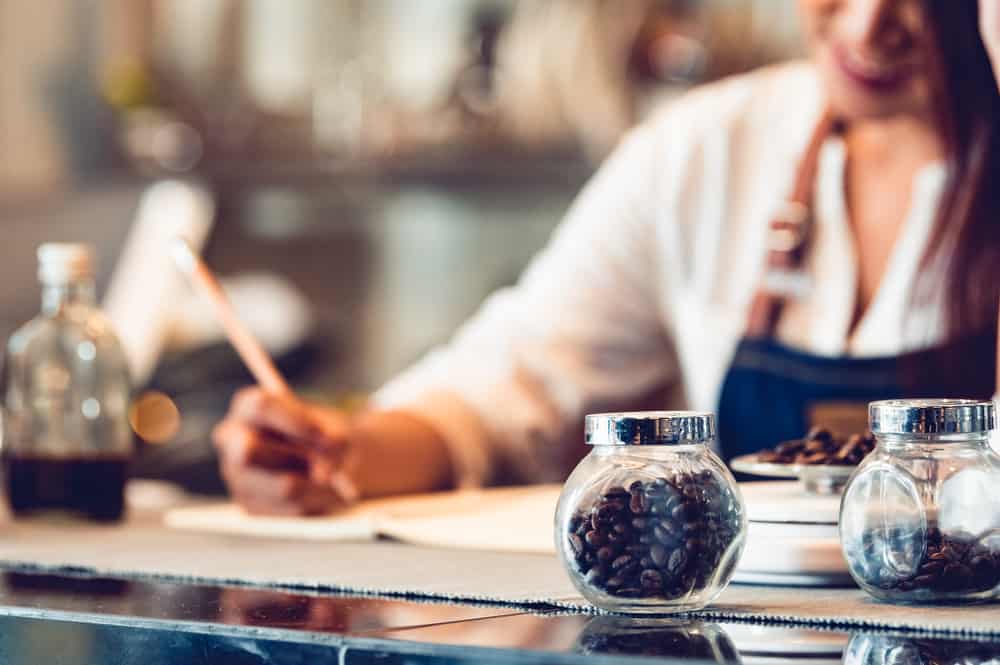 A pub stays within the average net profit associated with bars, thus 10–15% net profit. Beer and alcohol sales are the main income sources for these types of establishments.
If you serve food at a pub, it will align you with the net profit margin of a bar and grill or pub and grill establishment, as described below.
Pub and Grill or Bar and Grill Profit Margins
Food is not marked up as alcohol, so a bar and grill or pub and grill setup will give a lower net profit of between 3% and 5%.
Other factors that drive the profit margins down include hiring and paying skilled chefs, waiting staff, licensing (you'll need separate licenses for serving alcohol and food), and purchasing fresh ingredients, to name a few.
To increase your turnover and profit margin, you can investigate your menu options, run bar promotions, host game nights, or even run happy hour specials.
Running a Happy Hour
Running a happy hour special does come with some caveats.
Happy hour should be for a set period of one or two hours to create a sense of urgency in patrons and psychologically convince them that they are getting a great deal, like two-for-one specials or buy three and pay for two.
Pick the time carefully. A happy hour between lunch and dinner is perhaps not the best idea. Patrons are heading back to their day after lunch or plan to head out for dinner after work.
A happy hour in the quiet afternoon is perhaps not the best idea, or running happy hour from lunch into dinner defeats the object of a happy hour special.
Wine Bar Profit Margin
With a wine bar, we are back in the 7–10% net profit territory, which sits just below the standard bar or pub average of 10–15%.
Wine may have a higher average pour cost when compared to beer and spirits, but overhead expenses are less, and you make your profit on wine by the glass markups and wine prices.
A wine bar also does not require expensive maintenance, such as a beer draft station would or highly trained mixologists to prepare cocktails. You'll also need a lot less bar equipment but more wine glasses to suit the types of wine you serve.
To boost profits, even more, you may consider reserving a part of your wine bar for a retail wine shop. The gross profit might be slightly lower than the bar's, but when you combine the two, you'll have a higher net profit.
When patrons drink a glass of wine they like, they can take a bottle home they purchased at your retail department—a true win-win solution for any wine bar owner.
Conclusion
There you have it—owning a bar can be a very profitable business. Of course, we offered averages in our article today.
Upmarket and exclusive bars can easily turn much higher profits, and thus their bar owners will draw much bigger salaries.