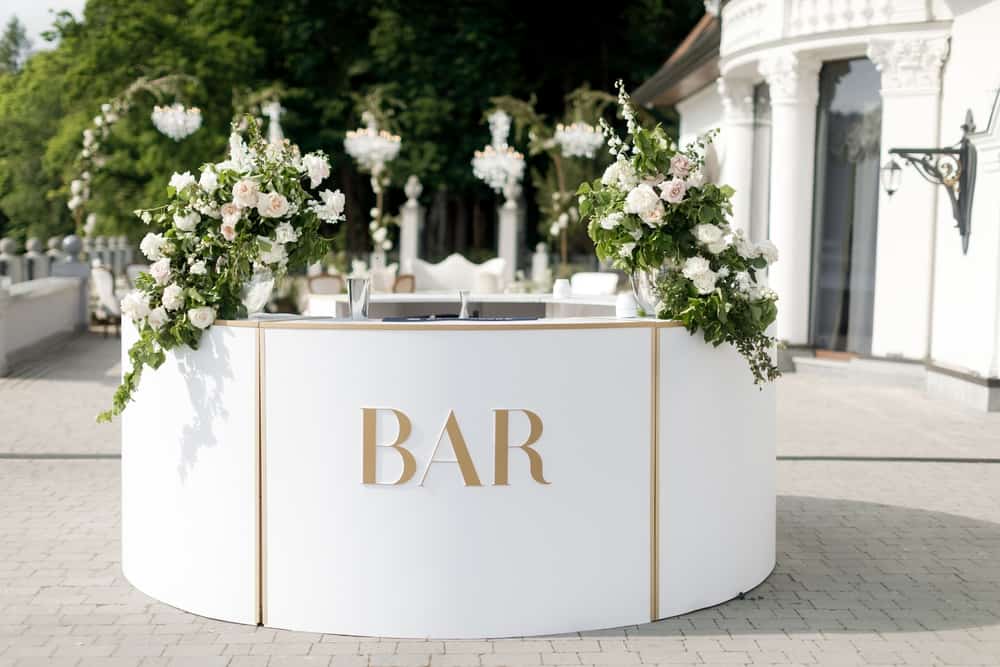 Hosting a wedding is an expensive event. You want the best for your and your partner's big day; unfortunately, the food and beverage bill is one of the biggest expenses you will encounter.
So you may have thought of having a cash bar instead of an open bar at your wedding to cut some of the cost, but now you're wondering, what is a cash bar at a wedding?
A cash bar at a wedding is when guests pay for their alcoholic beverages at the wedding reception. This is opposed to an open bar, where the hosts cover the cost of all drinks.
Having a cash bar at a wedding can be difficult to navigate because guests may feel it goes against the core tenets of hospitality.
On the flip side, a cash bar may encourage guests to drink less, so you won't have to deal with guests who have had too much to drink.
We'll examine what a cash bar versus an open bar at a wedding is and their pros and cons. We will discuss whether a cash bar at a wedding reception is a good idea and offer some alternatives if you don't want to go the cash bar route.
What Is a Cash Bar at a Wedding?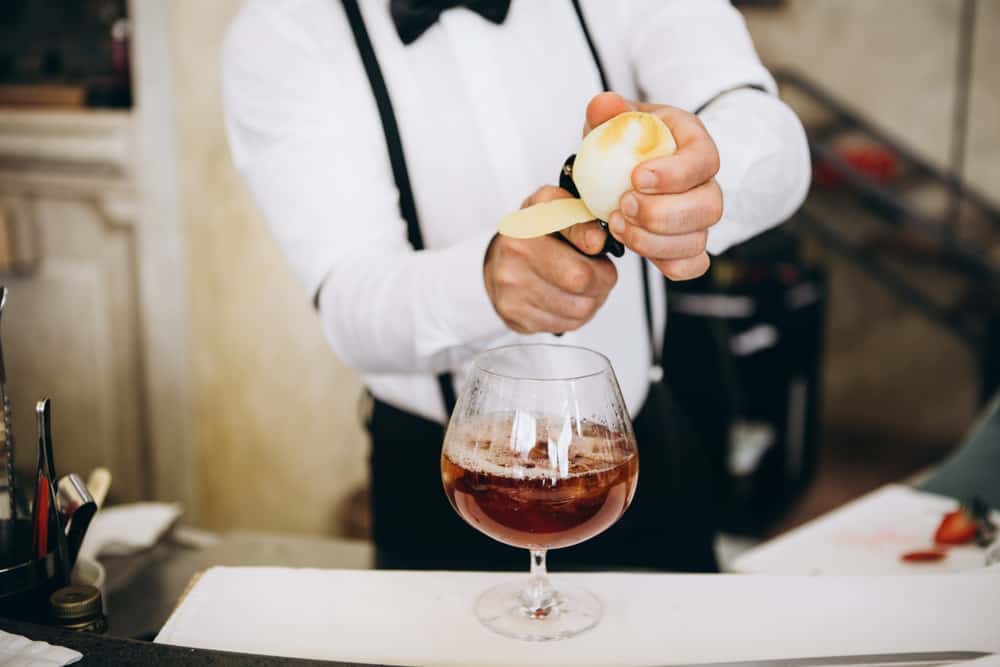 At the most basic level, a cash bar at a wedding means guests pay for their drinks with either paper bills or cards, not you.
Some wedding couples use this as a money-saving mechanism because food and beverages are usually two of the most expensive items on their list of expenses. It may also encourage guests to drink less instead of an open bar when you can get a hefty bill at the night's end.
What Is an Open Bar?
The opposite of the cash bar, where guests pay for their drinks, is the open bar, where alcohol is served to guests without charging them.
The open bar is seen as the epitome of hospitality—guests feel their needs are being met, and you are a gracious host.
The problem with an open bar is that you will get the bill after the wedding… Heavy drinkers might drive the bill upwards as well.
Is a Cash Bar at a Wedding a Good Idea?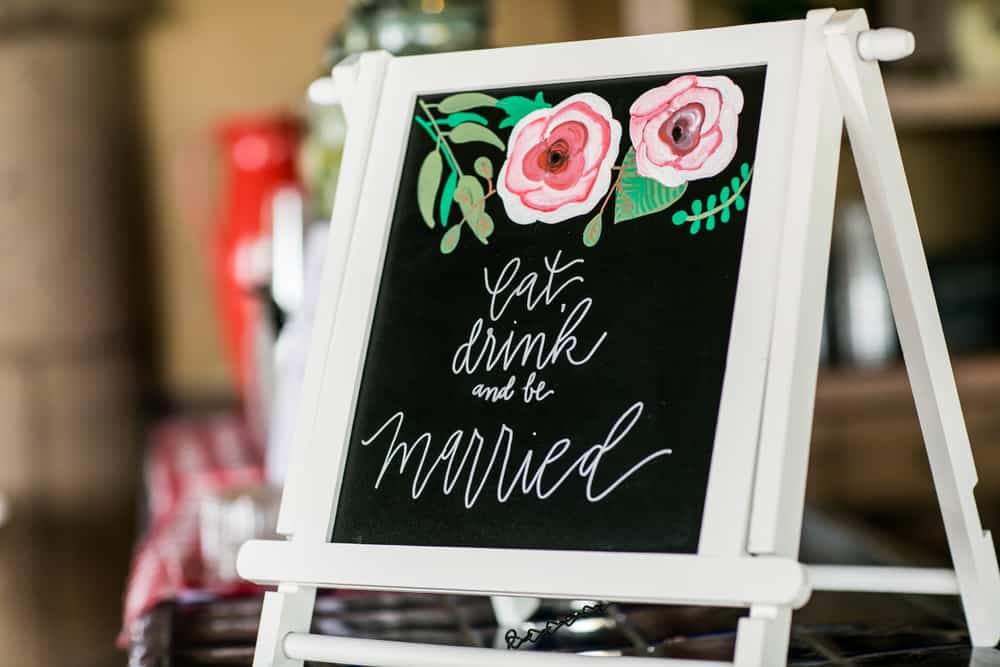 Apart from saving money, it also allows you to save on the beverage bill. While a cash bar at a wedding may technically save you money, it may do more harm than good.
Guests will probably remember pulling out a wallet rather than when you and your beloved cut the cake. A cash bar at a wedding is a bit of a do-or-die situation—so it is better to have a cash bar than no bar. It will all depend on what kind of wedding you are hosting.
A cash bar is easiest if the venue has bar facilities on the premises already—restaurants, country clubs, and dedicated wedding venues are already equipped with electronic point-of-sales systems and staff members and can handle a large number of guests.
The problem that comes into play is when you are using an off-site caterer because you'll need to coordinate both the bar and the caterer.
When bartenders are running cards or mixing cocktails, lines can form at the bar, making it look like a nightclub rather than a wedding.
Ensure you check with your wedding coordinator and venue manager about the bar setup and how guests will be served to avoid long lines.
Reminding Guests About the Cash Bar
It is important to let guests know there will be a cash bar, so they are prepared to bring cash or cards. Being subtle is the best way to navigate this situation.
Here are some suggestions to remind guests to bring cash or cards to the venue:
Include the information in your wedding invitation suite and on your wedding website.
If you're hosting a weekend wedding, a reminder on the door and bag tags is a good idea.
Ask your friends and family to remind people to withdraw cash before catching the shuttle to the venue.
Your phrasing should be straightforward yet gracious.
Laura Ritchie, founder and lead planner of event design firm Grit & Grace, offers the following suggestions to inform guests about the cash bar:
"We can't wait to have you at our reception! Unfortunately, we cannot host the bar, so feel free to bring cash or a credit card for alcoholic beverages."
"If you plan on imbibing throughout the night, please bring a credit card or cash to enjoy the bar."
"We cannot host the bar; however, please be aware that they will accept cash or credit cards."
Next, we'll look at alternatives to having a cash bar at your wedding reception to accommodate your budget and guests who would like to have a drink.
Alternatives to a Cash Bar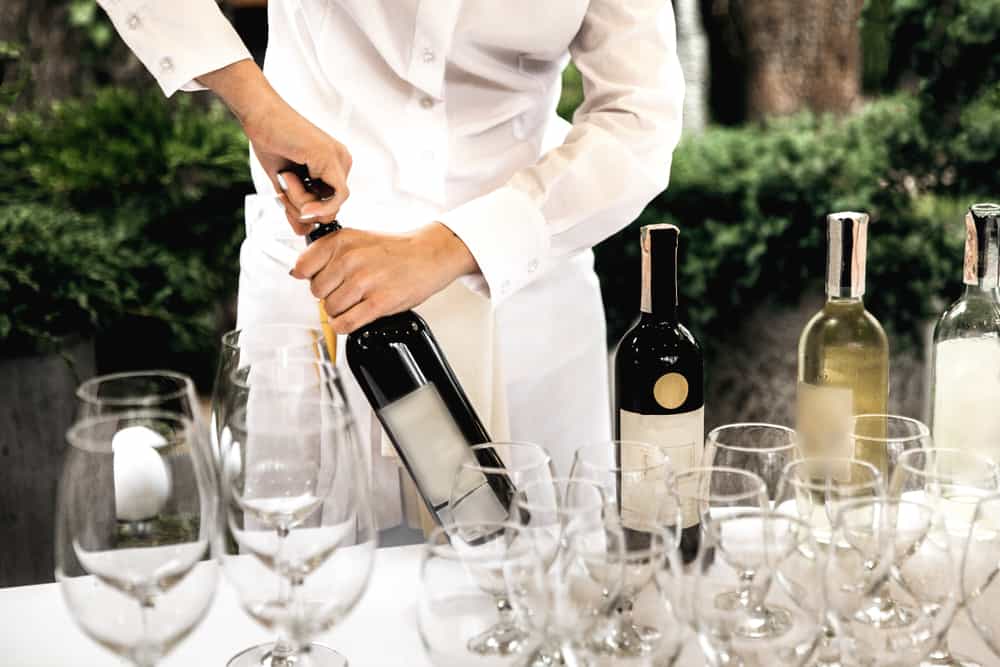 There are alternatives to a cash bar at a wedding, but it all depends on the kind of reception you are hosting on the day.
We'll look at some of the alternatives below.
Hybrid Cash Bar
A hybrid cash bar allows you to curb some of the costs associated with the beverage bill.
You can offer each guest two "free" drinks with a ticket—this will help you plan your budget and expenses. When they have used their free drinks, they'll need to pay for their drinks from there onwards.
Morning Wedding
A bar might not even be necessary if you are hosting a morning wedding because you can serve brunch cocktails and French Champagne for the toasts.
Prosecco is cheaper than the real deal from France) and can be served afterward. Hosting a morning wedding may eliminate the need for a bar.
Host a Cocktail Hour
Another alternative to the cash bar is to host a cocktail hour. Remember that you'll need to plan this with your wedding coordinator and venue manager because some cocktails can take time to prepare.
Alternatively, create some signature cocktails for your special day and a set menu of cocktails for guests to enjoy. You can serve wine and beer at the reception instead of having a fully stocked bar.
Conclusion
Remember, your wedding is your big day, and nobody can dictate to you how to organize it or whether you should or not have a bar.
A cash bar can help you save money on your big day, but guests may not like the idea and find it lacking in the spirit of graciousness.
There are many ways to reframe a wedding if you feel discouraged about having a cash bar at your reception—you can read about the advice here. You can close the bar during dinner and have a wine and beer service, or close the bar 30 minutes before the night's end to curb costs.