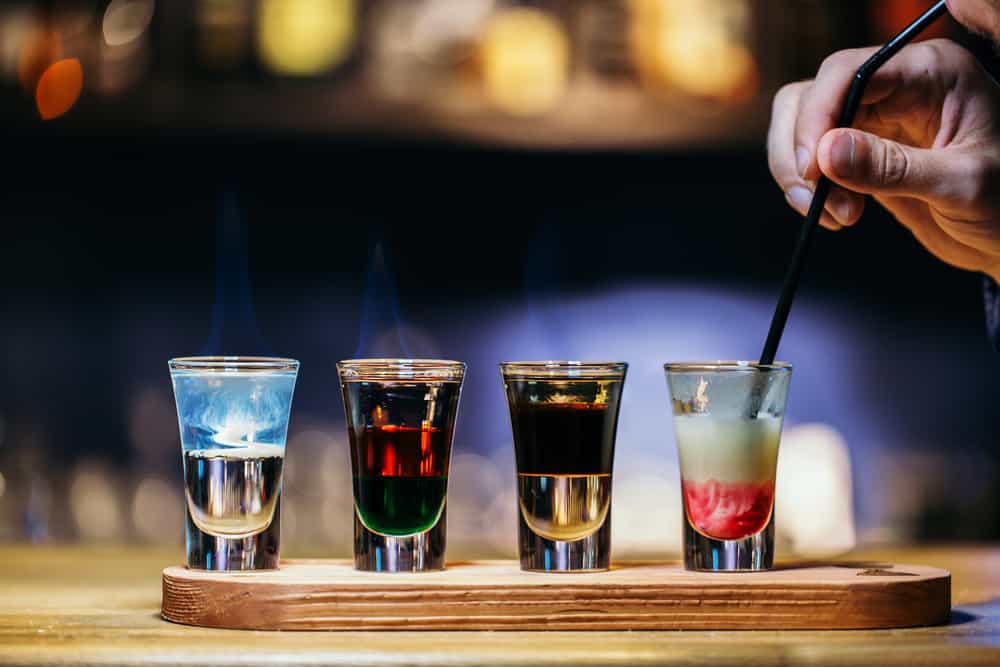 Adulting is hard; some days are harder than others. But in life, one should always give it your best shot. And sometimes, that shot comes in a glass. At the bar. With friends.
Shots are a great way to start a party or break the ice. Now, you're probably wondering what is a good shot to order for a round with your friends. 
The classic choice is always straight whiskey, vodka, or tequila. Alternatively, you can look at cream and herbal liqueurs. Classics include the theatrical B-52, purely alcohol-based Alice in Wonderland, the naughty Jägerbomb, famous vodka-based Kamikaze, sweet Pineapple Upside Down Cake, and the Green Tea Shot, which even the most ardent shot avoiders tend to like.
First, we'll look at how much is considered a "shot" before diving into the straight spirit options. Next will be the liqueur options. Our focus will be on cream and herbal liqueurs before looking at six classic shots ranging from the theatrical to the punch-packing alcohol-only options.
What Is the Amount of Alcohol in a Shot?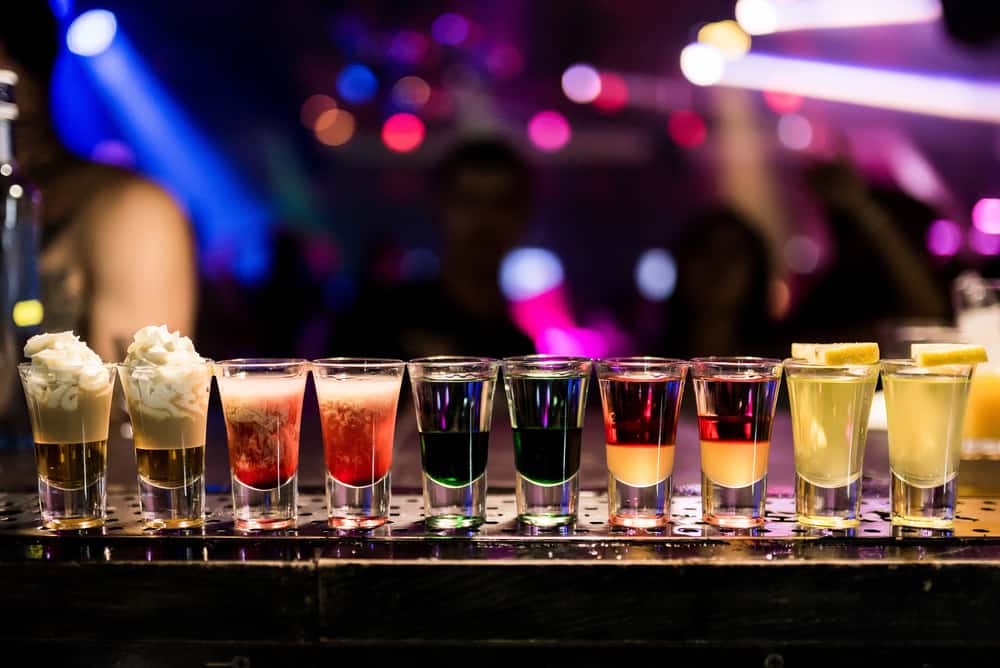 Although the US government has not put a standard definition of the amount of alcohol per shot, it is generally accepted to be 1.5 ounces or 43 to 44 ml of alcohol.
Most bars and restaurants use this as their measuring standard.
Best Shots To Drink and Enjoy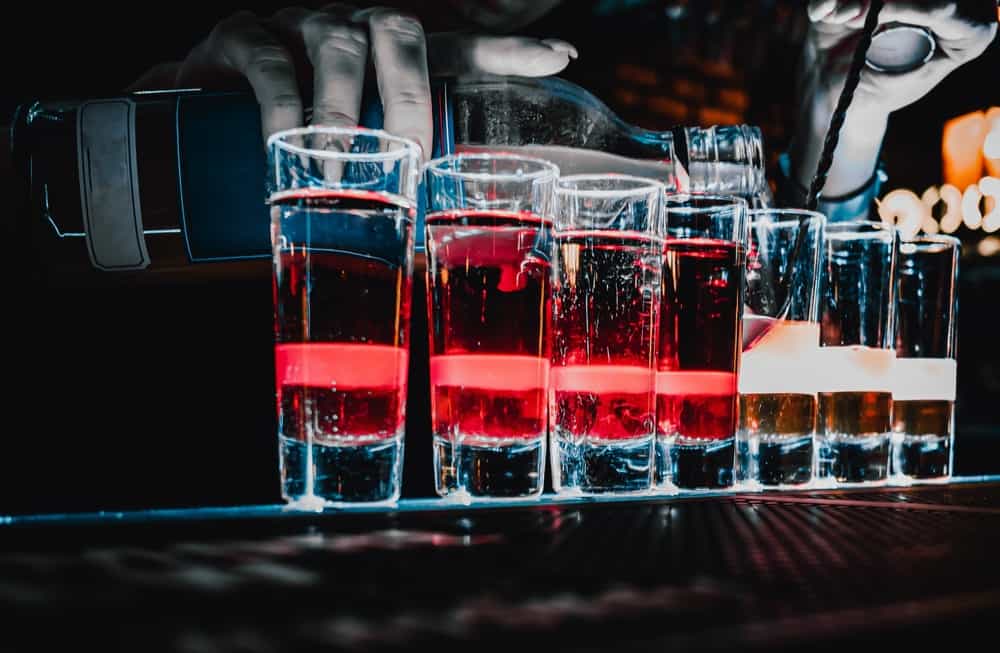 So, shots will be ordered from the bar to start the party, break the ice, or form a communal bond among friends or colleagues.
Whiskey (which includes bourbon, Scotch, Irish, and, if you are really brave, rye) is usually the go-to option for straight shots because it has a lower ABV when compared to tequila or vodka.
Whiskey also has a wonderful taste—Irish whiskey is usually favored for drinking straight because it is rarely peated and smooth.
Straight shots of tequila and vodka are possible, but the intense flavor might knock your breath away.
Of course, you can take any spirit straight as a shot, but the big three are still whiskey, tequila, and vodka. A good choice is a somewhat sweeter gin, such as Old Tom gin, brandy, or flavored rum. Be careful of the alcohol content because it may get you drunk quickly.
Below we'll investigate some options, which include straight shots, cream and herbal liqueurs, and six classic shots ranging from the theatrical to simple, yet packing a punch.
Liqueurs
A liqueur is a distilled spirit to which sweeteners, cream, or fruit have been added. Let's look at some popular and unique offerings below.
1. Cream Liqueurs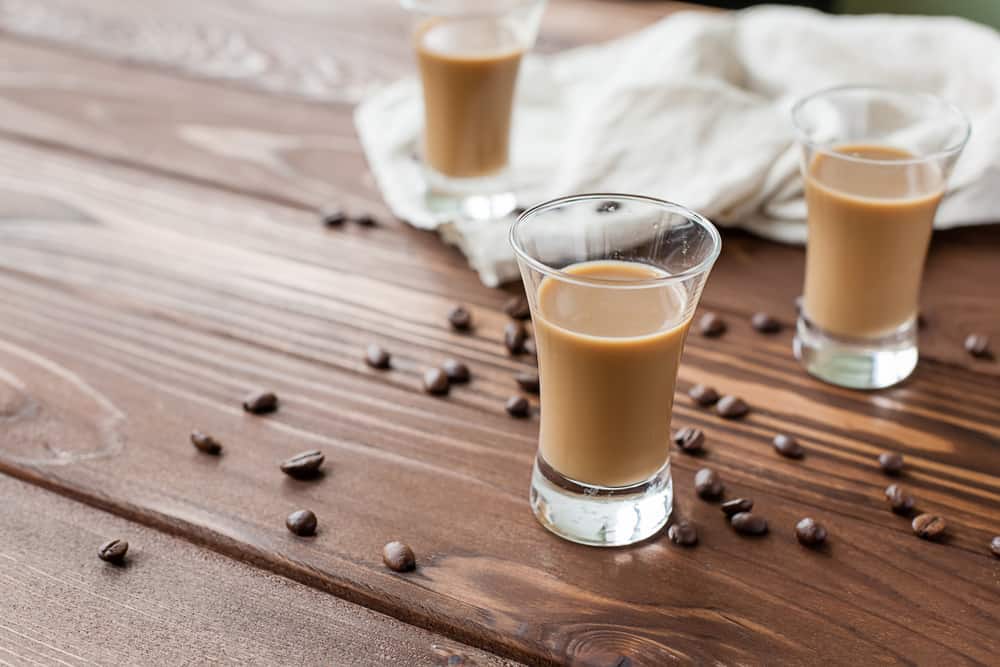 This is a great option for those who don't like the taste of alcohol but don't want to be left out of the libations.
The obvious go-to is Bailey's Original Irish Cream because it is universally available and just so tasty! But consider some of these if you don't feel like being stuck with the same option:
Amarula is made from cream, sugar, and the fruit of the African marula tree. It is a proudly South African product and guarantees a smooth shot.
Sheridan's Coffee Liqueur offers you the best of both worlds in a uniquely fused bottle—a coffee and whiskey-flavored liqueur on the side and a white chocolate liqueur on the other.
2. Herbal Liqueurs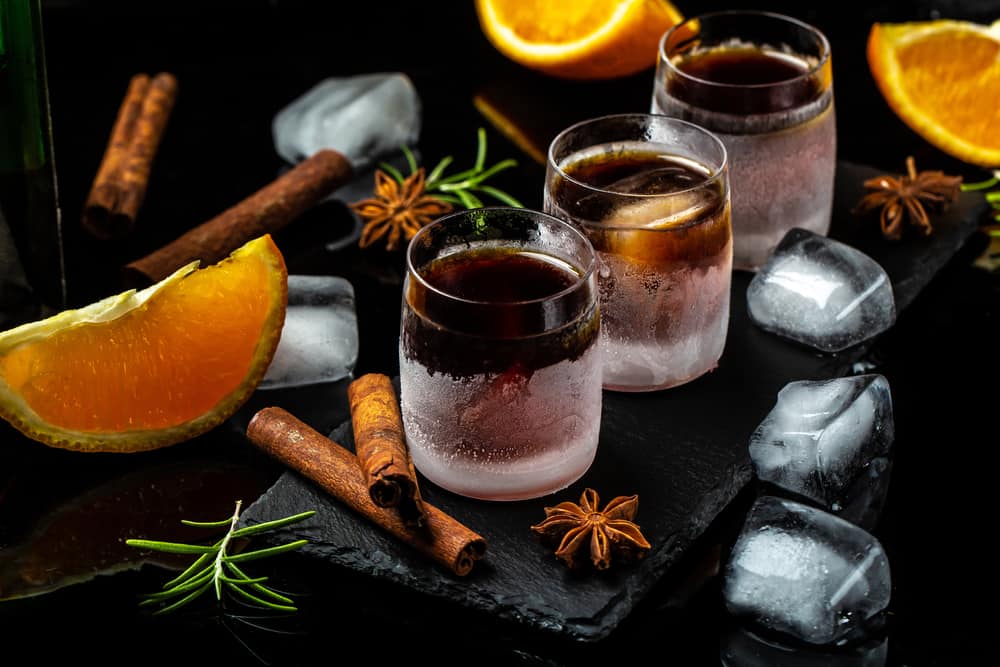 While most of us won't associate herbal liqueurs with shots, apart from perhaps Jägermeister, some uniquely blended herbal liqueurs feature botanicals and natural flavorings.
These might not be everyone's favorite choice, but once you've acquired the taste for them, you'd probably not return.
Chartreuse was handed to the Carthusian monks almost four centuries ago when François Hannibal d'Estrées gave his manuscript to the Carthusian monks. In 1840 Green and Yellow Chartreuse was introduced as a Table Elixir. This is best enjoyed cold, between 11 and 13ºC (52—55), to truly enjoy the aromatic expression derived from 130 plants.
Chareau Aloe Vera Liqueur offers a fantastic, refreshing taste created with Californian aloe, cucumber, lemon peel, and muskmelon with a low ABV. It is a plant-based spirit crafted in small batches—it is like tasting California in a shot glass (or mixing it into a cocktail).
Classic Shots
No write-up would be complete without some of the popular and classic shots! We've tried to find something for everyone's taste, and we'll check those out next.
1. B-52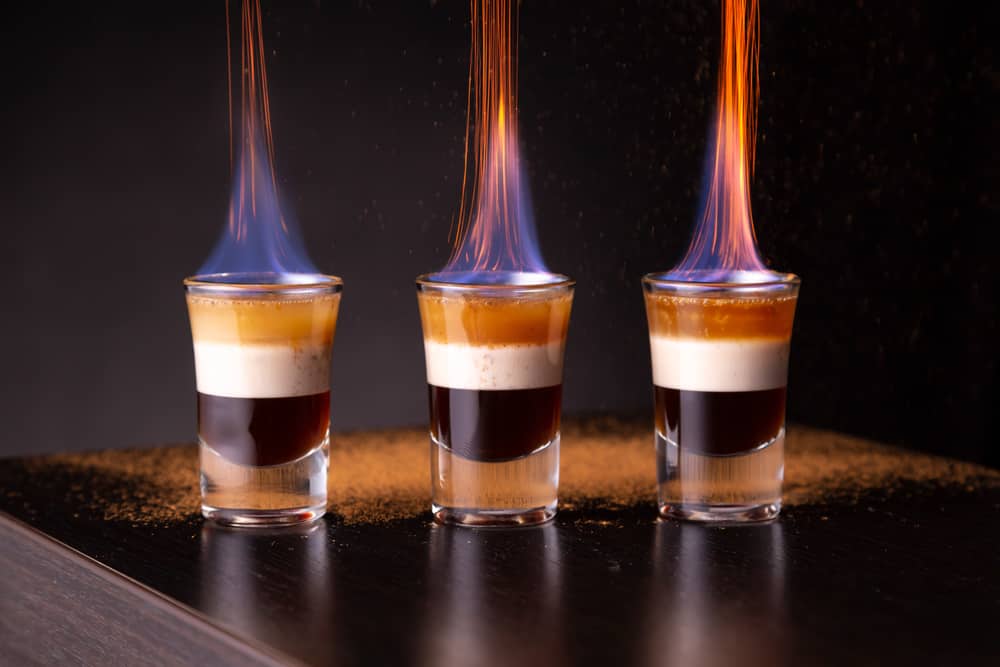 Who doesn't love some theatrics while doing shots? The B-52 is a triple-layer shot with some pyrotechnics added for drama.
The combination of Baileys Irish Cream and Kahlua creates a strong caramel taste. At the same time, the orange liqueur adds an orange accent. A teaspoon of overproof rum is added to the top and set alight—greatness achieved!
For an even more dramatic shot, go for the B-52 with a Full Payload—the fourth layer is Frangelico, and the fifth layer is navy strength rum.
Again, you'll set it on fire. A word of advice, blow the flame out before trying to drink this…
If you are scared of burning down your house or the bar, there are other options: B-52 with Bombay Doors adds a fourth layer by using Bombay Sapphire gin.
2. Alice in Wonderland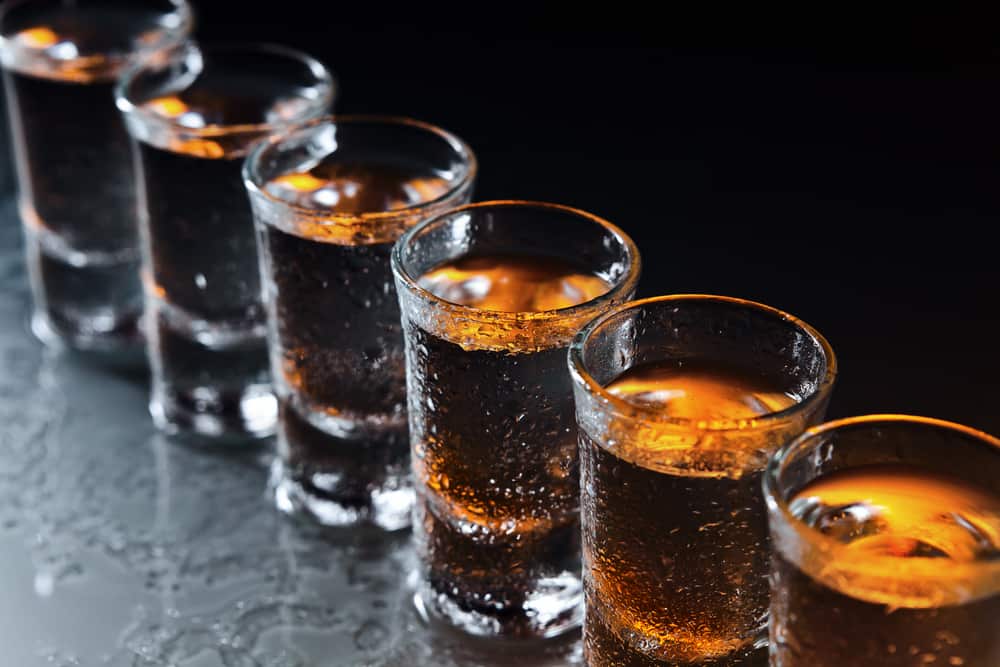 Only two ingredients, served ice cold.
There are two versions: Grand Marnier and tequila when you want an orange-tasting shot; or Tia Maria and tequila for a coffee-based shot.
Shake the ingredients with some ice and pour it into individual shot glasses. Be careful; it packs a strong punch that might send you down a rabbit hole or to the floor.
3. Jägerbomb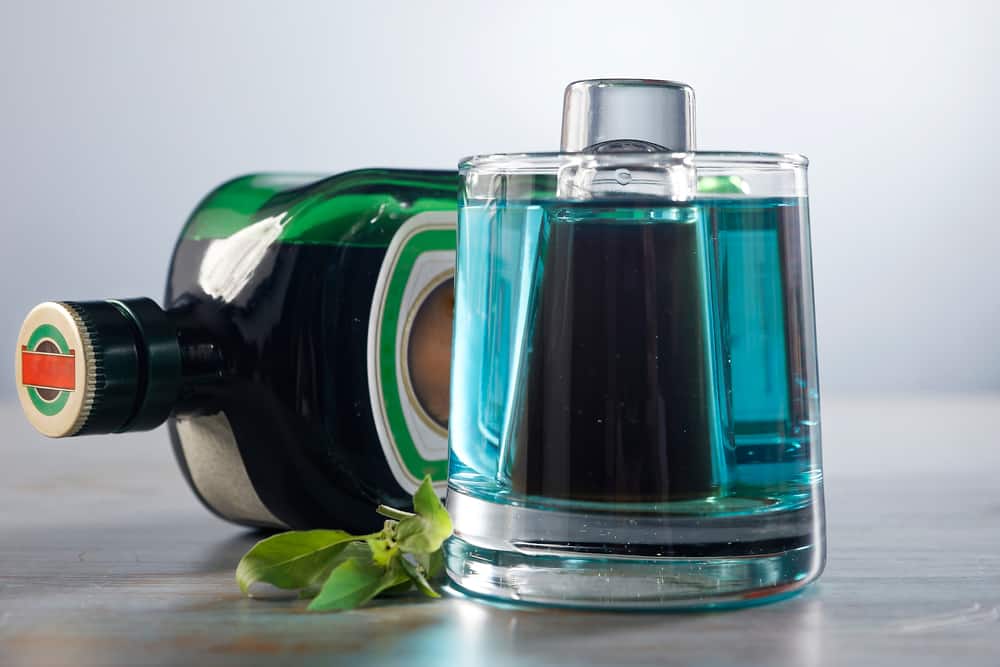 An easy one to prepare: place a shot glass filled with Jägermeister in a lowball glass, fill the outer glass with Red Bull energy drink up to the rim of the shot glass, and carefully chuck it back.
An alternative is to drop the shot of Jäger into a glass half-filled with Red Bull—be careful not to drop it from too high.
4. Kamikaze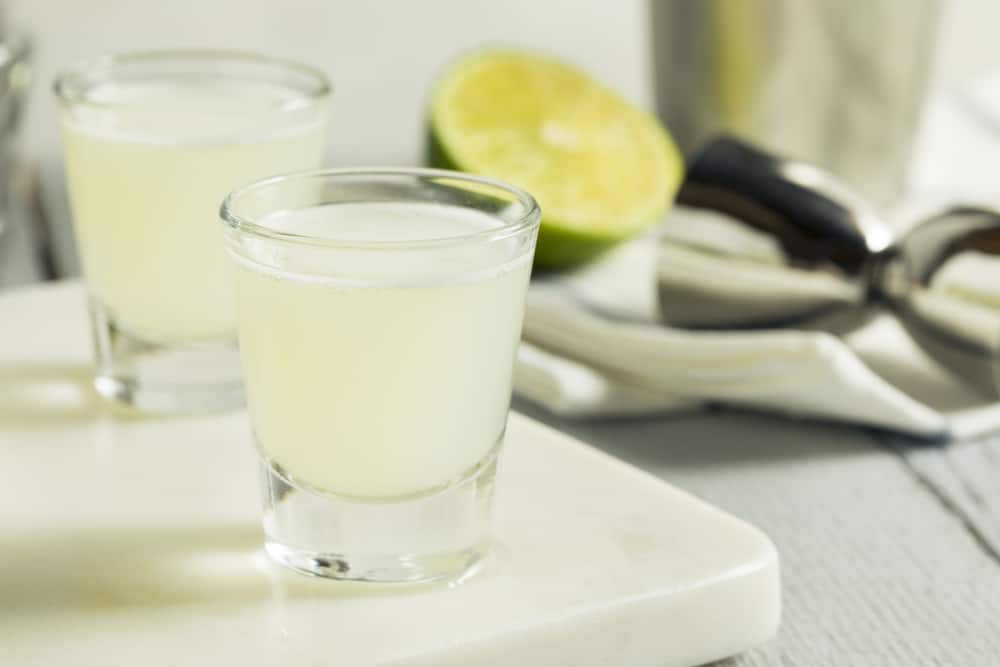 The Kamikaze is perhaps the most famous vodka shot. It contains vodka, Triple Sec, and lime juice.
It sounds like a miniature margarita, but with vodka, doesn't it? You could also go for lime or orange liqueur.
Other versions may include adding peach schnapps. To neutralize the tanginess, some people follow it by sucking on a lime wedge. Best served ice cold.
5. Pineapple Upside Down Cake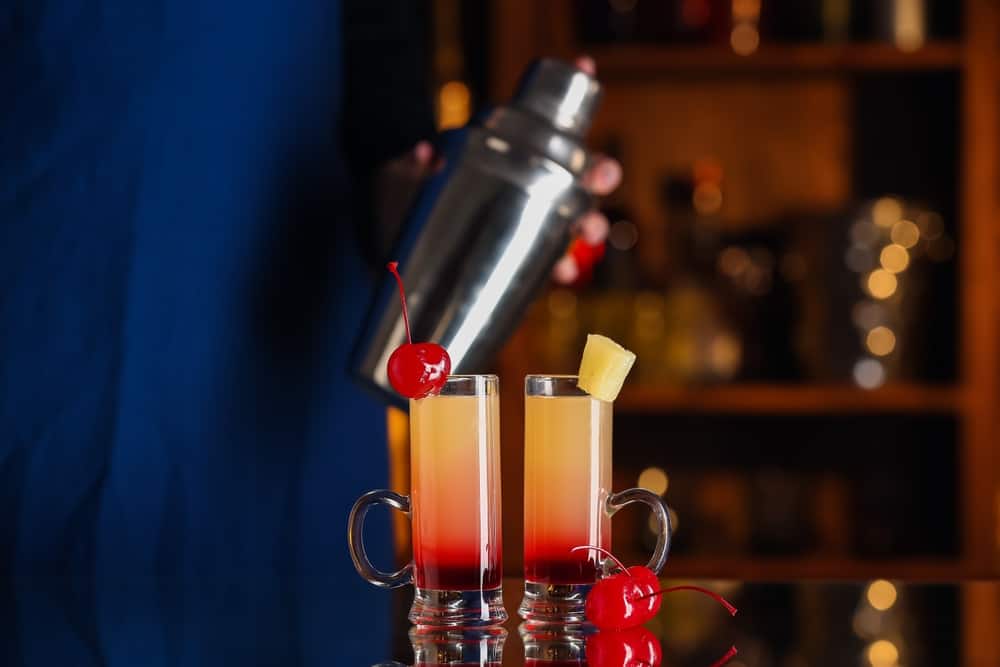 The gorgeous transition from yellow down to crimson is enough to entice anyone.
Vanilla vodka pairs well with the pineapple juice to balance the juice's tartness, while the grenadine offers some sweetness and oozes color. And it tastes like pineapple cake!
6. Green Tea Shot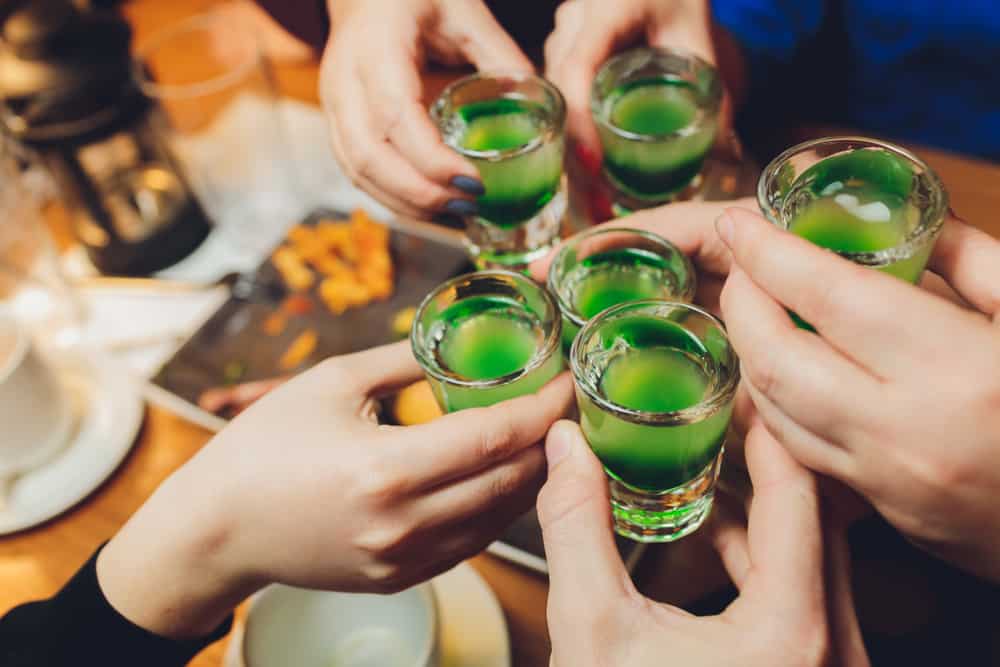 Even die-hard "I don't like shots" people love this drink. The best part? You don't have to shoot it down; enjoy it in a few sips.
Jameson's invented this beauty, but don't feel obligated to stick with Irish whiskey—choose your favorite and go with it.
Apart from whiskey, peach schnapps, sour mix, and some Sprite or lemon-and-lime soda will bring balance to this recipe.
Conclusion
There are many other shots you can try. While our roundup is not exhaustive, we're pretty confident that there would be something that appeals to everyone's palate. Please drink responsibly and enjoy your shots.