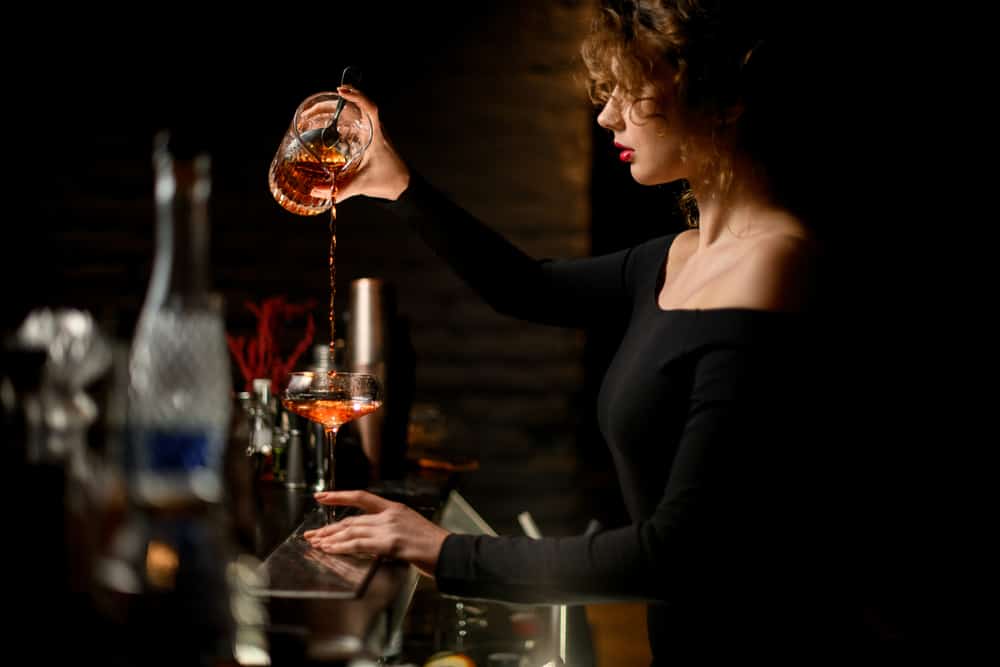 In a male-dominated world, being a great female bartender has perils. Pushing the boundaries is always great, and being a female bartender is a great way to push back.
But, you might wonder, what must I do to be a great female bartender?
Knowledge is power—know your drinks, ingredients, and the menu. Look great—dress sexy yet stylishly and feel comfortable in what you wear. Take charge and be in charge—whether cutting someone off or handling a situation—a solid but professional demeanor will earn you respect and return customers.
First, we'll look at one of the most iconic boundary breakers, Ada Coleman, perhaps the world's first female professional bartender. Then, with Ada's advice in mind, we'll look at some more pointers from other great female bartenders.
Take a Leaf From Ada Coleman's Book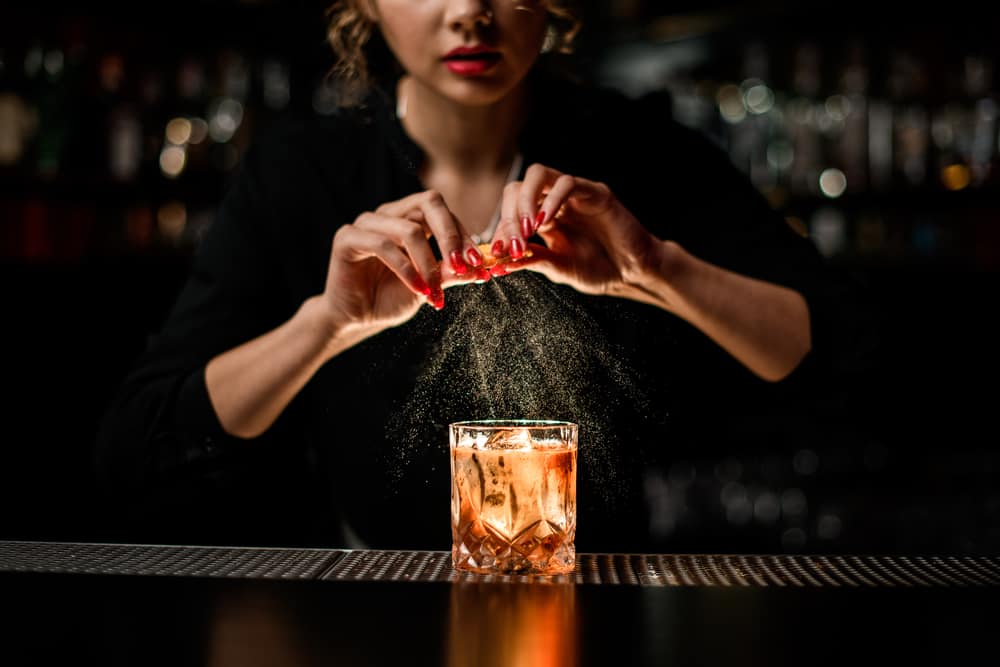 Ada Coleman, or 'Coley' as she was known to patrons, one of only two female head bartenders at the Savoy in London's famous American bar, tended the bar from 1903–-1926.
She was served the likes of Charlie Chaplin, Marlene Dietrich, the Prince of Wales, Prince Wilhelm of Sweden, and many other famous people. She worked there for a whopping twenty-three years. She also invented a cocktail called the Hanky Panky.
What made Ada Coleman so great at her job? Her personality. Her dedication. Her willingness to learn and explore.
Ada was willing to start at the bottom as a server serving simple drinks at Claridge's Hotel at 24 in 1899. The first cocktail she mixed was a Manhattan, taught to her by Fisher, the wine butler at that hotel, who gave her her first lessons.
Her willingness to learn earned her a spot at the American Bar at the Savoy hotel, and by 1903 she held the coveted position of the head bartender—a position she held for 26 years.
Her interest in the arts and theater also went well with her clientele. She had a bubbly personality and was kind to her clients and sympathetic. She took a genuine interest in her patrons.
Ada lived to the ripe age of 91 and passed away in 1966. We salute you, Ada Coleman, for breaking through gender barriers and paving the way for other female bartenders!
The big takeaway from Ada Coleman's story is: don't stand back for men, show a genuine interest in your customers, know your drinks and recipes, be kind and sympathetic towards your customers—but do not let them walk over you!
Advice From Contemporary Female Bartenders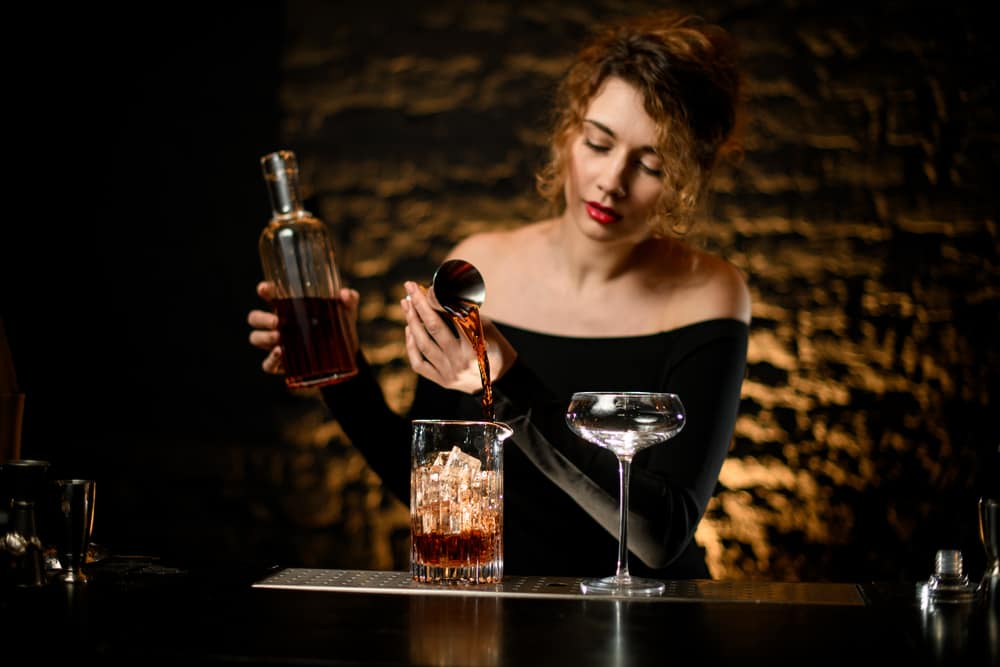 Being a bartender is not just pouring drinks and taking money. It is a complex dance of showing enough interest in your patrons, flirting, and a strong personality.
You need to be the tough one who can and will take control over any situation at your bar and handle it firmly and professionally.
With Ada Coleman's story and advice in mind, we'll dive deeper and supplement it with advice from contemporary female bartenders below.
Knowledge is Power
If you don't know your drinks and the menu's cocktail recipes, you will have a hard time behind the bar—female or male. A great addition knows the food menu.
Often, drunk customers don't have the time (or focus) to select items from the menu, and this is where you can help generate more income.
Your customers will probably also tip more for your help. Your boss will be happy you're also generating extra income.
Keep this trend up, and a promotion or pay rise might be on the cards for you.
Take Charge and Be in Charge
To succeed in this career, you'll need to have a strong personality and be able to take charge of any situation. You'll have to be stern enough to handle a guy harassing one of your female customers or colleagues without the need to escalate it to the bouncer.
Be in control from the start with anyone who attempts to undermine you—courteously and professionally. If a customer complains about a cocktail being too bitter, offer a replacement immediately (even if it contains a bitter element).
Also, suggest avoiding anything that contains mint, lemon, or other bitter ingredients. You also must be solid and firm enough to cut off a customer with too much to drink.
You don't want to be held responsible for serving alcohol to someone who might cause trouble inside or outside the bar.
Appearances Matter
You don't have to dress overly seductive, nor like you just came straight from your favorite aunt's funeral. Yes, a little bit of seduction certainly goes a long way in enticing patrons to tip more, but do it classy.
Dressing up in impractical heels can kill you. You may slip and fall. Opt for comfortable shoes and sexy-stylish clothes—you don't want female patrons to feel like you are trying to steal their man, and you certainly don't want men to equate you with being cheap.
It is a complex matter, and you will learn what works best for you and your bar with time.
Your bar's appearance matters too. Get dirty glasses to the kitchen, and clear empty bottles and ashtrays away promptly.
Wipe your bar down with a clean bar towel. Customers don't like seeing a dirty bar. You don't want to work in sticky and dirty bars.
Be a Good Listener
Listening to your customer's story is good, but don't get stuck with a clinging client who will keep you away from serving other customers.
You'll have to be the much-loved agony aunt or a cheap version of a therapist to many customers, but don't get emotionally involved in their problems.
Listen enough to respond with basic answers and keep the conversation going, but don't take anything to heart. It is terrible for your mental health.
Just be ready with enough of a sympathetic ear to take their money and your tips.
Be in Charge of Your Drinking
Handling your liquor is extremely important. Patrons sometimes want to share a drink with their bartender; if you refuse, you may lose their respect and business.
Drinking with your patrons should be in controlled portions. Sometimes it would be necessary to decline a drink. You are still working and need your wits about you to handle any situation.
Be Physically Fit
You don't have to be a bodybuilder or hit the gym daily to become the next strong woman. Just be strong enough to change your keg or to handle a box of glasses or alcohol.
If you are physically fit, you will also have enough endurance to keep pace on those long, busy nights.
Conclusion
This advice will help you become and be a great female bartender. And the men can pay attention too—help your female colleagues, lift them up because bartending is still somewhat male-dominated.
Also, men, your female colleagues have to contend with the male gaze—ladies, you have to be firm professionally, and courteously without scaring your patrons away.
As time goes by, you will learn what works for you and makes you great as a female bartender. You can also read here about some more tips. Keep up the good work, ladies!