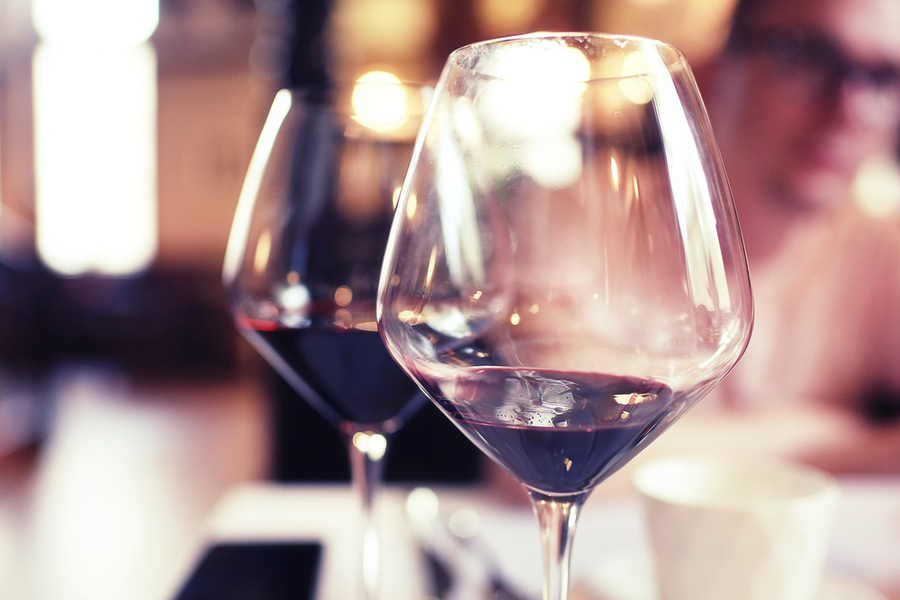 Despite being a notoriously difficult grape to grow with low yield, pinot noir inspires winemakers worldwide.
Wine drinkers are also spoiled for choice because it produces red wine, white wine, and even rosé wine. It has inspired a movie, Sideways, and even the Sideways Effect.
So, when do you drink pinot noir?
Pinot noir is the perfect any-time-is-the-right-time-for-a-glass-of-wine kind of wine. It blends seamlessly from lazy lunches into afternoon snacks, charcuterie, and cheese boards and will slip elegantly into the night with dinners.
We'll examine why pinot noir is such a unique grape highlighting its relation to other rare grapes and its notorious difficulty and pickiness about temperature. Furthermore, we'll look at the best time to serve pinot noir and finally delve into the red, white, and rosé varieties along with food pairing recommendations and serving and temperature guidelines.
What Makes Pinot Noir So Special?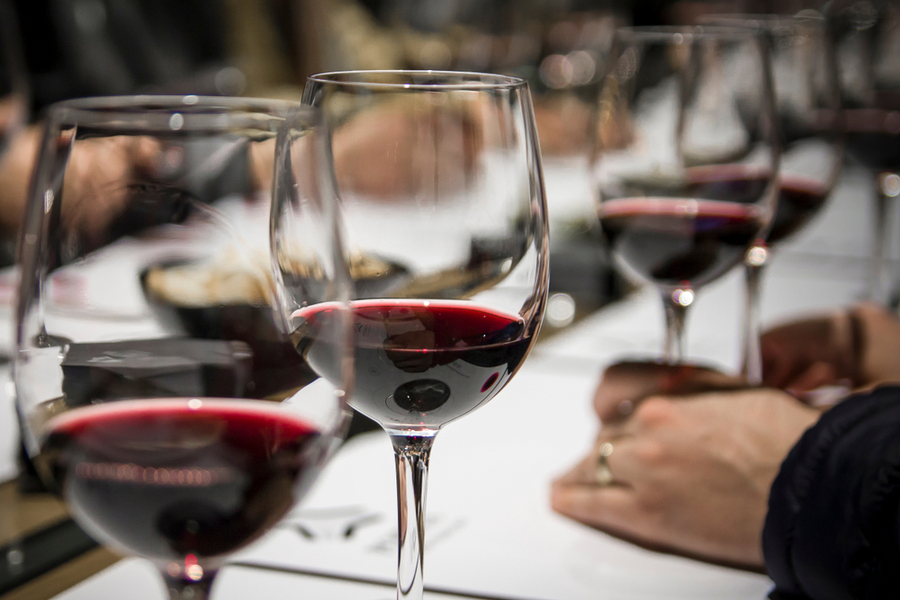 Pinot Noir is a French black wine grape variety of Vitis vinifera. Being one of France's oldest grapes, it is up there with Muscat Blanc (Moscato grapes), the nearly extinct Gouais Blanc (perhaps one of the most essential grapes because about 80 varieties find their lineage back to this grape), and Timorasso.
Pinot noir vines are known for their susceptibility to vineyard diseases and are difficult to cultivate.
Some difficulties include the following:
The vine buds early in the growing season, making it susceptible to spring frost;
It is picky about temperature—a cool and moderate temperature with enough heat, especially sunshine, is preferred. However, too much sunlight and the skins shrivel or burn, resulting in flavors you really don't want in a wine;
The thin skins are problematic in wet weather, too—the tight clusters are the perfect breeding ground for mildew or rot, especially during excessive rain;
Hail poses the most significant risk to the grapes' sensitive, thin skins and can slice the berries to smithereens;
The vineyards yield low harvests, which decline as the vines age (as with all grapevines over time);
The resulting crop would give a grower small bunches of small berries if it survived the sun or rain.
Despite these difficulties, growers and winemakers are rewarded with a grape and, finally, wine filled with elegance, complex testes, and excellent aging abilities.
While the origins of this ancient grape are unknown, Burgundy, France, has long been considered the spiritual home of Pinot Noir, producing some of the world's most outstanding single-varietal wines.
As Burgundy wines gained recognition and value, winemakers aspired to replicate their success worldwide. Today, collectors admire Pinot Noir's elegance and aging abilities in the cellar.
Pinot Noir performs better in cooler settings, as its signature acidity, delicacy, and refinement diminish in warmer areas and hot weather.
It is grown in the Old World (France, Switzerland, Germany, and Austria) as well as the New World (New Zealand, Australia, and the United States—notably California, Oregon, New York—Chile, and South Africa).
When Should You Serve Pinot Noir?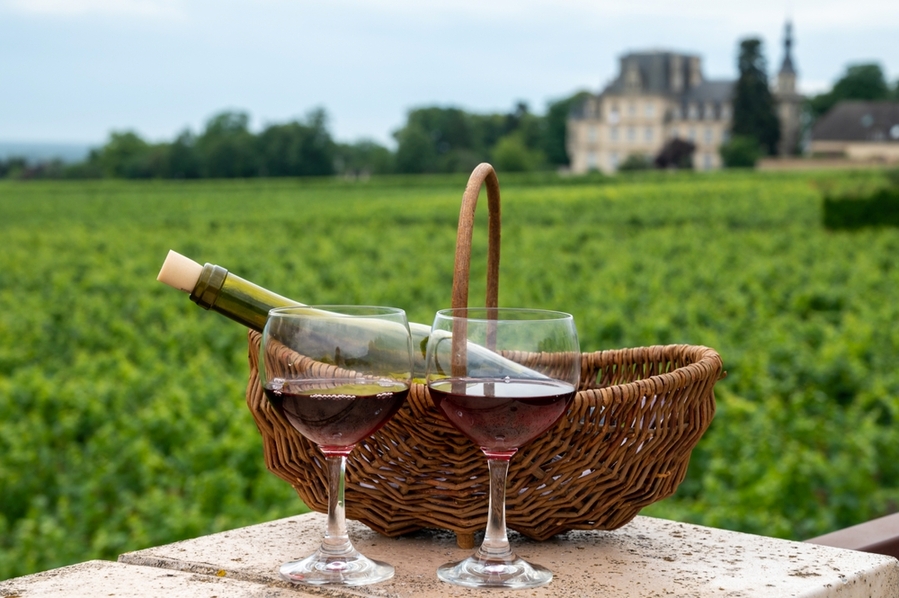 Pinot noir is an exceptionally versatile wine that glides seamlessly from daytime into nighttime, from relaxed lunches to afternoon snacks to hearty dinners and even after dinner.
Think of pinot noir as an 'anytime is the right time' wine.
It offers various tastes, such as fresh strawberry, cherry, blackberry, and raspberry, combined with an earthiness associated with mushrooms and leather and spicy notes like tobacco, clove, and cinnamon. All in one glass.
We'll delve into the three varieties below: red, white, and rosé.
Notable Pinot Noir Wine Varieties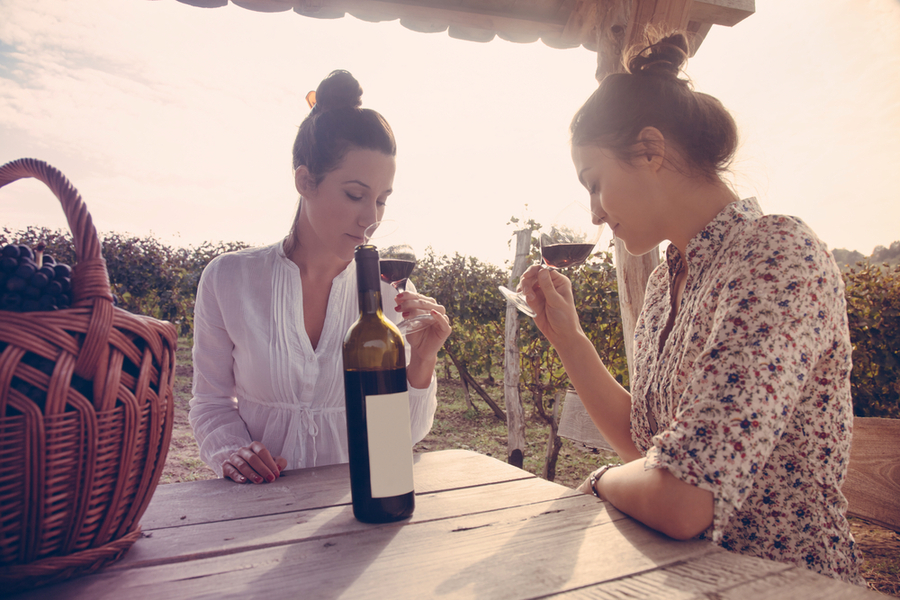 Pinot noir is one of the most versatile grapes—it can be used for red wine, white wine, Champagne, and even rosé wines.
Because of this versatility, we'll unpack each of these options below to help guide when to serve the red, white, and rosé varieties.
Red Pinot Noir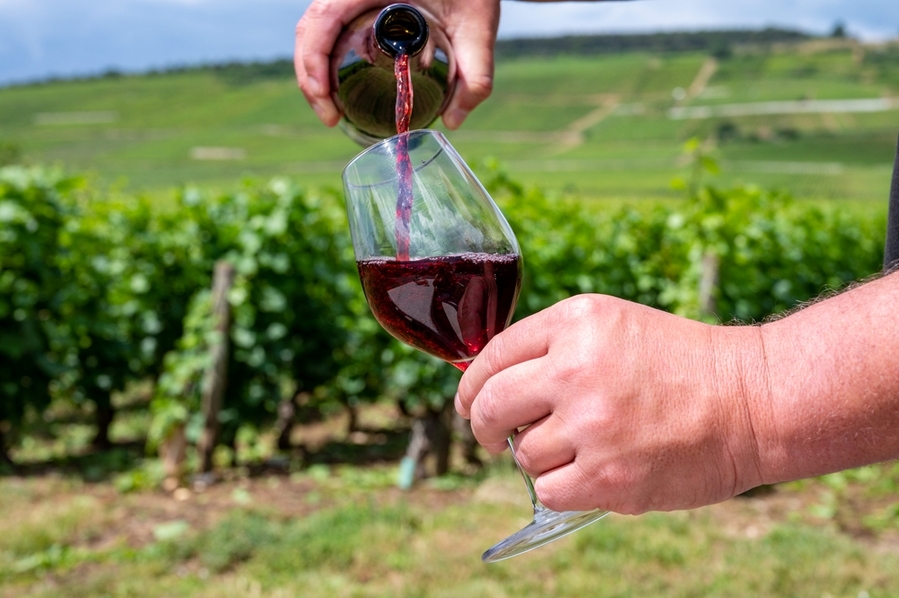 Are you invited to a barbeque? Bring a bottle of pinot noir! Pinot noir easily fits into formal and informal occasions.
How does red pinot noir achieve this allrounder status? Tannins, baby tannins!
Winemakers produce pinot noir through a unique technique called 'Whole Cluster Fermentation,' or in simple English, every single part of the grapes is used for making wine. The entire grape bunch and its stems go into the crusher and fermenter.
The stems are responsible for the tannins, which you'll pick up in the front of the mouth as a dry and astringent sensation. Tannins are also responsible for the wine's ability to age in a cellar.
Another technique is vineyard management—winemakers reduce the yields in the vineyards to allow the grapes to become more concentrated.
Pinot noir is an excellent choice when you're eating out, and everyone orders something different because it complements a wide range of dishes.
Food pairings: light red meats like lamb and duck and white meats such as pork, turkey, and chicken pair perfectly with pinot, as do fish like salmon. A mushroom risotto or paste will complement the wine's savory flavors and bring out the earthiness of mushrooms. The wine's medium-high acidity and low tannins mean it will also complement and stand up to roasts such as chicken and beef or a hearty beef stew. It will cut fatty meats like salami or other fatty sausages, making it perfect for a charcuterie board. Add nutty, soft cheeses like brie, gruyere, goat cheese, or taleggio to the board!
Best time to serve: anytime—from appetizers all through to dessert. An all-day wine.
Serving temperature: best served between 12ºC and 15ºC (54–59ºF)
Decant: you can decant the wine 30 minutes before serving, but this is perhaps best done in informal settings. Present pinot noir in the bottle during a formal occasion.
Glassware: An aroma collector is the best glass to use—the dramatically tulip-shaped glass collects the aromas and keeps them inside the glass.
White Pinot Noir
White pinot noir, or pinot noir blanc to keep with the French name, has a richer taste than other white wines because it is made from a red wine grape.
You can expect flavors such as baked apple and pear, along with honey, orange, and even ginger. The color ranges from dark saffron yellow to a bar of pale gold.
The wine-making process is a bit more complicated when you work with red wine grapes. Winemakers must ensure that the juices make minimal contact with the skins because the skins deliver the color in red wines.
To produce a pinot noir blanc, only a tiny amount of liquid can be turned into this white wine.
Harvesting is also done slightly differently to produce a pinot noir blanc—usually, the grapes are harvested by hand at night or in the early morning to prevent premature fermentation. Hand-picking also protects the delicate skins and prevents unintended maceration with the skins.
The grapes are piled on each other to obtain the juice, and gravity does most of the hard work—the skins break under the grapes' weight, and a clear liquid, or free-run juice, is produced and collected for fermentation.
The fermentation process is also slower and done at cooler temperatures to allow the flavors to develop.
There are three main styles of pinot noir blanc: unoaked, oaked, and vin gris (or pinot noir rosé, which we will get to later).
Unoaked usually comes from Alsace and Champagne; its fermentation in stainless steel containers results in a crisp, clean taste. These wines tend to be lighter-bodied and slightly more acidic. Oak fermentation will result in a.
Oaked wines are popular in Oregon and California, and like chardonnay, they will have rich, creamy, buttery tastes. Other tastes may include candied orange and baked apple and pear tastes. 
Food pairings: for food options, think 'white.' White meats such as pork and chicken. Delicate kinds of seafood like shrimp, lobster, and crab. Cream-based soups and -sauces will also play nicely with this white wine. Home-baked bread and butter, what could be more heavenly? Don't feel like cooking tonight, grab some fish and chips and crack open a bottle of white pinot noir. Again, mushrooms are an excellent food partner.
Best time to serve: anytime—from appetizers all through to dessert. An all-day wine.
Serving temperature: best served between 7ºC and 10ºC (45–50ºF)
Decant: decanting will allow the aromas to develop, and you can decant the wine 30 minutes before serving, but this is perhaps best done in informal settings. Present pinot noir in the bottle during a formal occasion.
Glassware: treat it as white wine and serve it in white wine glasses.
Rosé Pinot Noir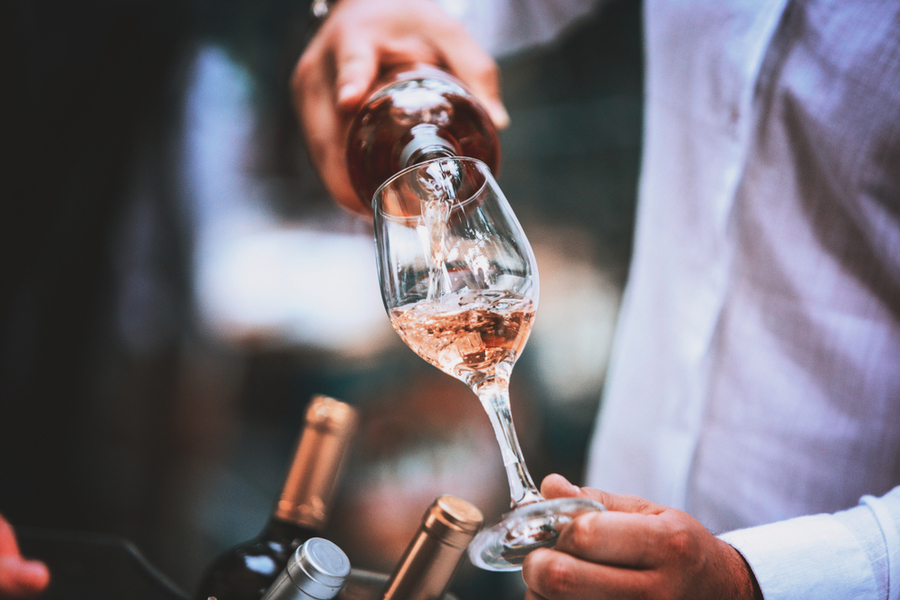 If you think all rosé wines are sweet, pinot noir rosé will surprise you when you encounter it. With only 3 grams of sugar, you're in for a deliciously dry rosé.
Pinot noir grapes provide winemakers with a two-for-one deal and follow red and white wine-making processes.
The grapes are pressed lightly to allow the juice to make contact with the skins to impart color. This juice is drained off and turned into a rosé wine. This is known as the saignée or 'bleeding' method.
The remaining grapes are pressed again; however, less juice results in a more concentrated and aromatic red wine or red pinot noir. For once, the byproduct is an enjoyable and quality product.
An alternative method of producing this type of wine is the maceration method, where the grapes are left to rest in contact with the skins. The maceration method produces a darker color and a richer flavor.
Food pairings: The thyme-roasted chicken won't overpower the wine's delicate flavors. Cheese and crackers are good options—gouda or goat's cheese will tame the wine's acidity. Light kinds of seafood, such as crab, salmon, and lobster, are excellent.
Best time to serve: anytime.
Serving temperature: best served between 4ºC and 7ºC (40–45ºF)
Glassware: treat it as white wine and serve it in white wine glasses.
Conclusion
Pinot noir can best be described as a chameleon grape—it can produce red, white, and rosé wines without losing its character. It is also a wine that goes with almost any food at any time of the day. It begs you to drink it at any time of the day or evening, and that's something we can get behind!