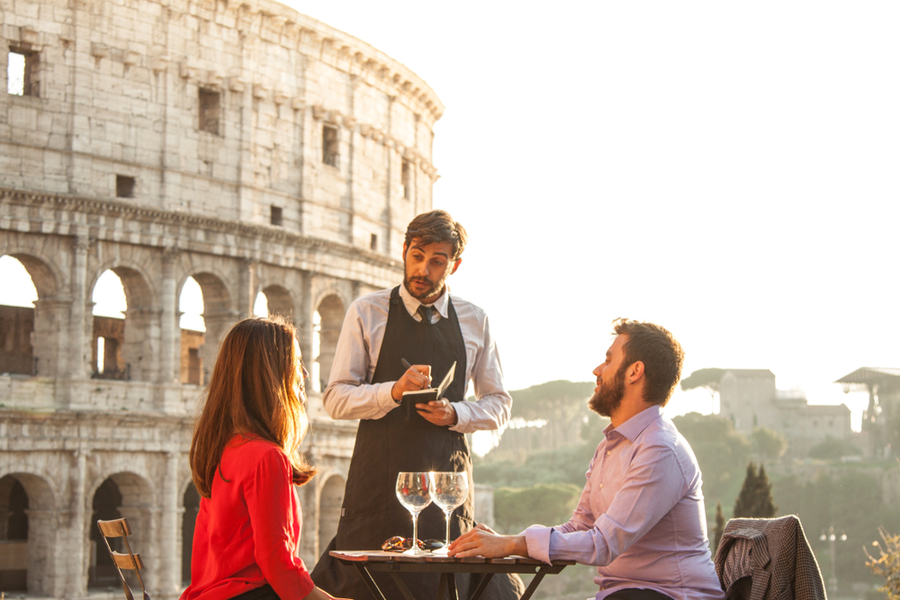 We think of Italy as the home of espresso and coffee and excellent wines. Italians are also not afraid of embracing bitter and sweet in their drinking palate.
So, what do Italians drink?
Apart from espresso and coffee, Italians also like to drink wine, appetizers to prepare their digestive systems for a meal, and digestives after the meal. Cocktails and beer are also favorites among Italians.
We'll look at aperitifs and digestifs along with some cocktails which fall into these categories, briefly focus on six wine regions (the three largest and three smallest and some of their wines), and Italian beer.
What Do Italians Drink?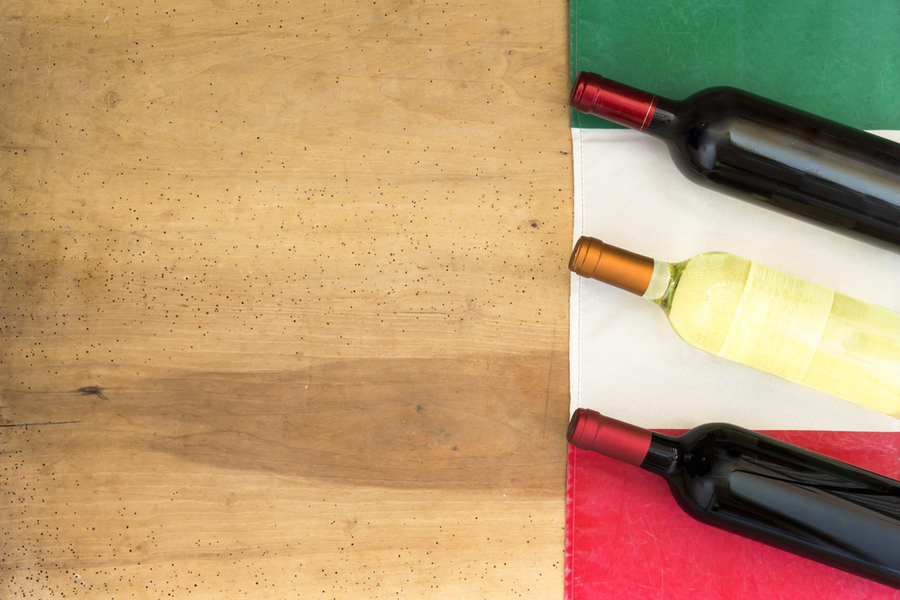 Italians are known for their love of food and wine, but what do they drink outside of the occasional glass of Chianti? The answer is surprisingly varied and interesting!
Read on as we'll explore the different types of drinks Italian culture enjoys, from traditional regional beverages to modern favorites.
1. Aperitifs
The aperitivo is usually drunk at the bar after a long day. Its purpose is to prepare the digestive system for the lovely meal that will follow, much better than a sweet cocktail would. Aperitifs are usually bitter and whet the appetite and awaken the digestive system.
Some aperitifs include:
Cynar– a famous bittersweet liquor made from 13 herbs and plants, with the artichoke being the key ingredient. It blends well with soda or tonic water.
Vermouth– it hails from Turin in northern Italy. It can be drunk alone, used in cocktails, or to replace white wine in cooking. One of my personal favorites is white vermouth or vermouth bianco, low on alcohol, mildly sweet, and gorgeous when sipped alone.
Grappa– normally served as a digestive after heavy meals, it is also an apéritif when mixed with prosecco.
Campari– also known as Italy's national drink. Its red color characterized it as a bitter taste made of intense orange notes, wood, and herbs. It is a gained taste, but visually stunning. It also forms part of many cocktails.
Some pre-dinner cocktails include:
Garibaldi– a classic, orange-based cocktail. They prepare it with sugar cane syrup, fresh sweet Sicilian oranges, and bitter Campari, providing the perfect balance of bitter and sweet before a meal. (They also named it after the Italian revolutionary).
Aperol Spritz– born in north-eastern Italy in the city of Padua, Veneto, the Aperol is served in a wine glass comprising Aperol, prosecco, and ice cubes garnished with an orange slice.
Negroni– which combines bitter Campari with herbal gin and sweet-tasting vermouth for a balanced bittersweet pre-diner experience.
2. Digestives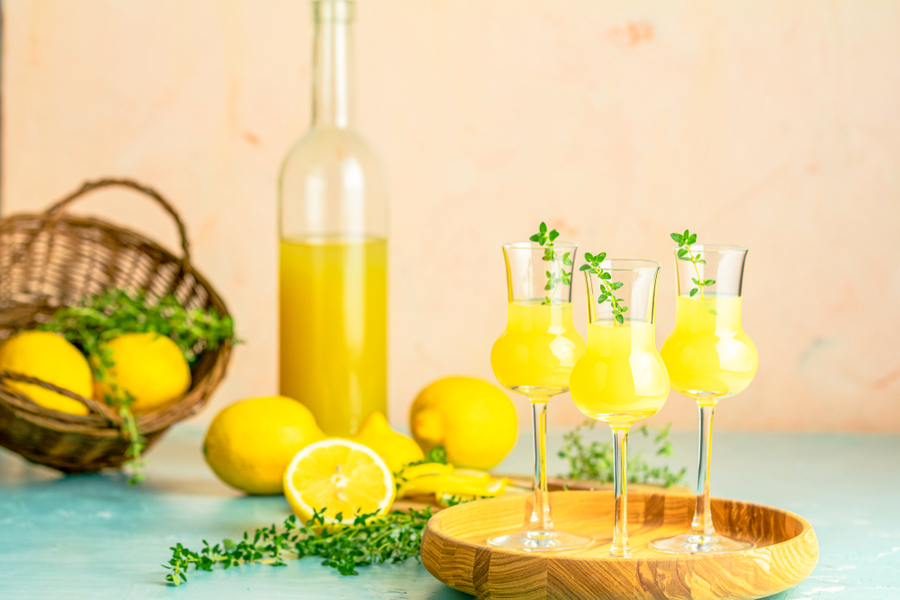 After a heavy meal, Italians like a digestif to aid in digestion. Most of these tend to be bitter liquors.
Galliano– is yellowish and caramel-colored, originating from Livorno in the Tuscany region. While similar to Sambuca, the distinctive note is vanilla rather than anise seed. The company produces a number of variations you can see here. Galliano is either enjoyed on its own or mixed in a cocktail.
Sambuca– taken after dinner as a digestive as well. It has a strong anise taste. It can be drunk in a variety of ways, which include neat, with some water which causes it to louche–turning cloudy–like absinthe; with a coffee bean known as sambuca con la mosca ('with the fly'). Three coffee beans symbolize health, happiness, and prosperity; seven beans represent the seven hills of Rome. It is usually served after coffee to cleanse the palate of the coffee's after-taste, but it is also enjoyed in coffee as caffè corretto ('corrected coffee') or un caffè alla sambuca ('coffee with Sambuca'). This versatile liquor is also used in many cocktails, with classic favorites and modern twists available to the more adventurous among us.
Limoncello– is from the southern region of Italy around the Sorrentine Peninsula and Amalfi coast. It is usually made from the zest of Femminello St. Teresa lemons, more commonly known as Sorrento or Sfusato lemons. After Campari, it is Italy's most popular drink.
Next up, we'll briefly look at Italy's famous wines from a balanced list of the largest and smallest wine-producing regions.
3. Wine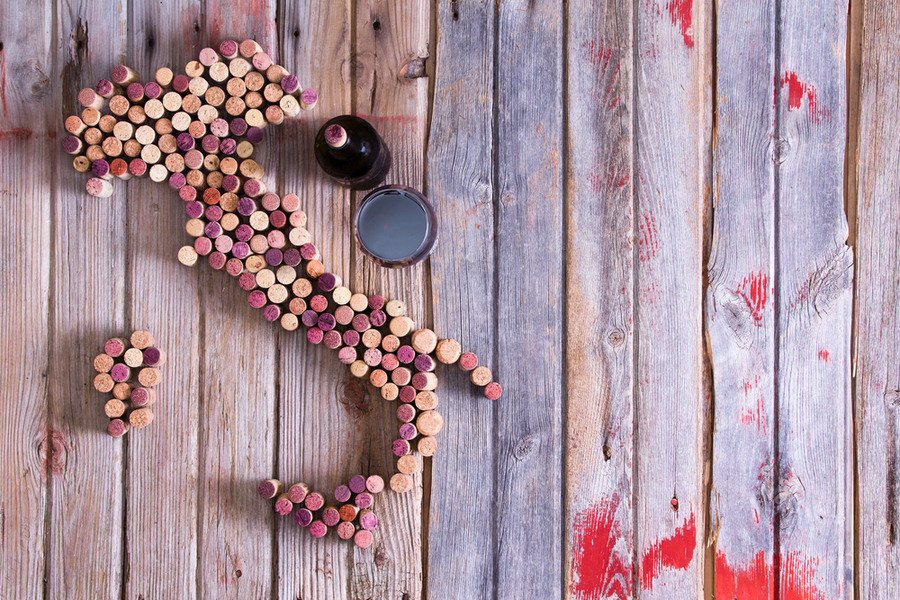 You are quite spoiled by wine choices in Italy! There are 20 wine-producing regions in Italy. We will look at some of the smallest and largest-producing regions to offer you some balanced information and to give the little guys a chance to speak for themselves.
Italy is home to around 350 officially recognized grape varieties; thus, you can expect a gamut of wines for every palate, taste, and wallet.
Denominazione di Origine Controllata e Garantita (DOCG) is the highest level of designation an Italian wine can receive. DOCG wines are submitted for technical analysis and tasted for approval by a government committee before they may carry that label. The yields are also lower and more exclusive while they age the wines for longer. The bottles also feature a numbered government seal across the bottle's neck to avoid counterfeiting.
Denominazione di Origine Controllata (DOC) is slightly less strict than DOCG. Both designations have rules in place for the grapes used for wine production, the region they grow these grapes in, and the barrels used for aging.
Indicazione Geografica Tipica (IGT) means 'wine typical of a region' and is one level above the base category, Vino da Tavola ('table wine'). Wines made with non-Italian grapes, such as Merlot and Chardonnay, also fall under this category.
Veneto, Tuscany, and Piedmont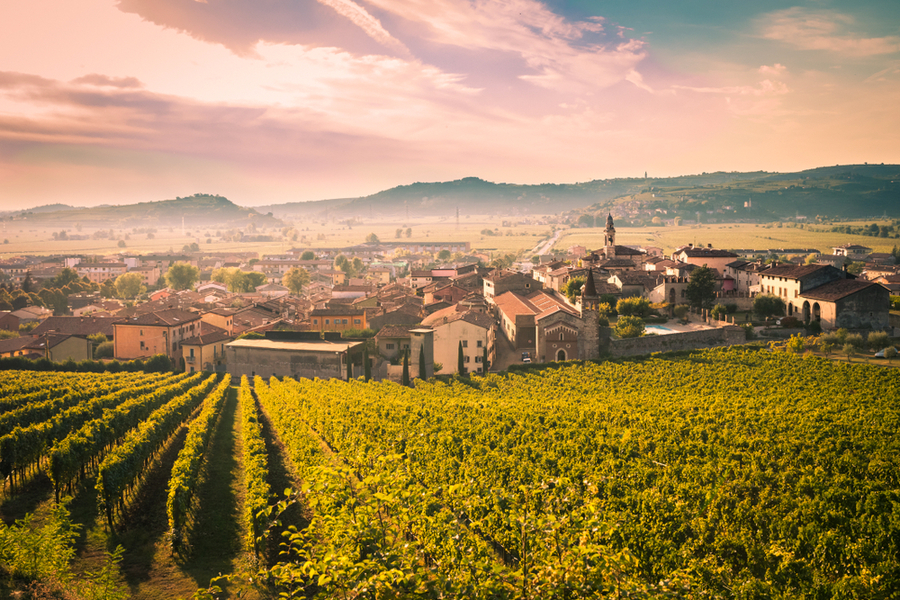 These are the three largest wine-producing regions in Italy.
Veneto is known for the Valpolicella region, and they produce  Amarone della Valpolicella. Prosecco also hails from Veneto. Mostly, red wines are produced in the warmer areas close to the Adriatic and Lake Garda.
The cooler northern region close to the Alps is perfect for growing crisp Garganega grapes used in wines such as Soave.
Another star from the region is, you guessed it, Prosecco! This famous sparkling wine has a fruity and flowery aroma and is named after the village Prosecco in the Veneto region.
We can divide it into three categories: sparkling (Prosecco Spumante), semi-sparkling (Prosecco Frizzante), and still (Prosecco Tranquillo).
Prosecco carries either a DOC or DOCG designation, and one I want to try is Valdobbiadene DOCG Spumante Superiore di Cartizze. They produce small batches in Cartizze–totally worth hunting down to try!
Tuscany is Italy's most ancient wine-producing region dating back to the 8th century BCE. Chianti, a red wine, is produced from 80% Sangiovese grapes. One of the 'Three Big Bs'–DOCG-protected red wines is Brunello di Montalcino, produced from 100% Sangiovese grapes.
White wines in Tuscany include Vernaccia di San Gimignano, with a crisp citrus-like flavor, produced from Vernaccia grapes, and Vin Santo, made from Trebbiano and Malvasia grapes producing an ambrosial sweet wine, which is also used in the famous twice-baked dessert cantucci (or biscotti) dipped in this sweet wine.
Barolo and Barbaresco, the other two of the Three Big B's, hail from the northern Piedmont region.
They produce both from Nebbiolo grapes grown within the Po River Valley, bordered by the frosty Alps up north and close to the warm Mediterranean Sea. This unique geographic location produces the characteristic fog which ripens the grapes.
Liguria, Bassicilato, and Valle d'Aosta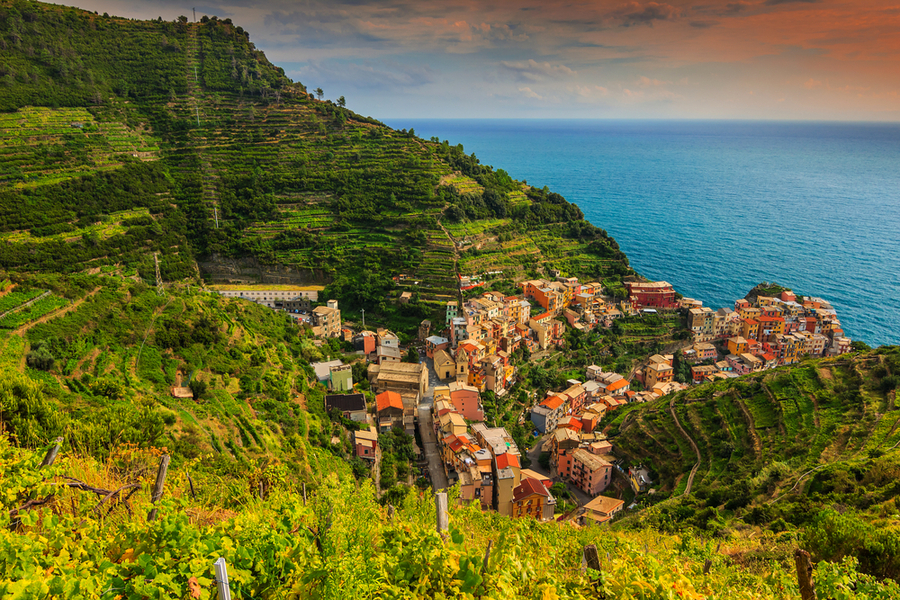 Let's look at the smallest wine-producing regions, which offer unique wines too.
Liguria is home to Cinque Terre, where harvesting on the steep slopes is done by hand, and they transport grapes on the shoulders of the workers and farmers. It adds a certain 'handmade' element to these small but precious quantities of wines.
A favorite of mine is Cinque Terre Sciacchetrà, a DOC-certified wine, which is an intensely colored, golden wine that turns amber as the years pass. The aroma is like honey and white blossoms with a slight hint of citrus.
Liguria also deserves a special mention for Bisson's Portofino Spumante Metodo Classico Brut DOC 'Abissi' sparkling wine, which is aged in the sea. Around 0.2% DOC wines are produced in this region.
In Bassicilato, you'll mostly find red wines, and the star here is the DOCG Aglianico del Vulture Superiore. Vineyards are located on the side of a volcano. Around 0.1% of DOC wines are produced here.
Francophone Switzerland and France border Valle d'Aosta, which is located in the extreme northwest of Italy. It is also Italy's smallest and least populated region and is too mountainous for agriculture. It is known for its DOC Pinot Noir rosé. This slice of the land produces approximately 0.05% of Italy's wines.
Beer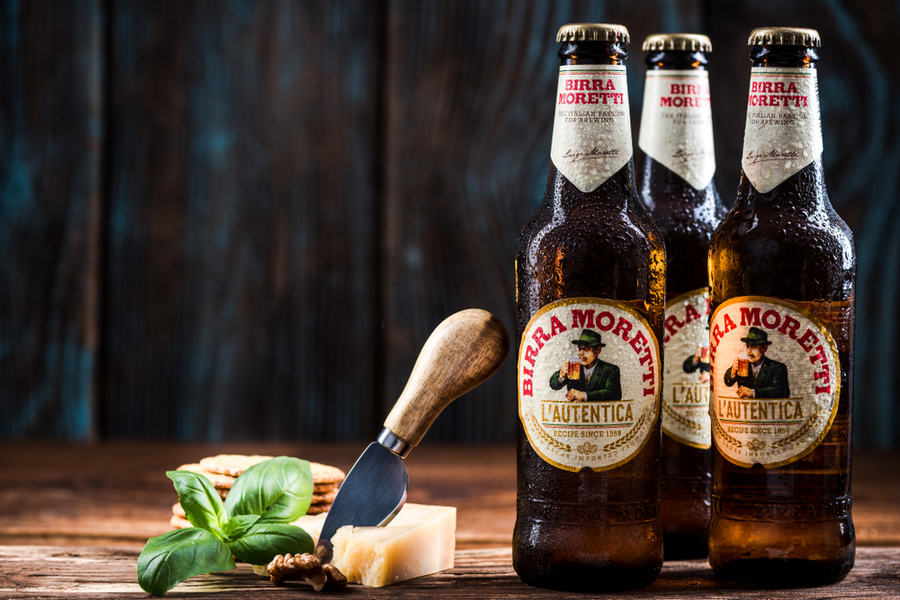 Writing about what Italians drink would not be complete if we did not look at some beers as well! Italy has a strong beer-producing and drinking culture as well.
Peroni Nastro Azzuro is a refreshing beer with a delicate balance of bitterness, citrus, and aromatic notes with a fast and clean finish.
A favorite in Italy and the world over. Another local and international favorite is Birra Moretti, with a balanced bitter taste. Craft beer lovers will also find something for their taste.
Conclusion
As you have seen, Italy has a very wide range of tastes—from bitter appetizers and digestives to cocktails spanning the whole taste range from bitter to sweet and all in between, red and white wines for every budget and taste, their own version of bubbly (read champagne), to national beers and even craft beers.
My suggestion to you is to be courageous and step out of your comfort zone, try a different wine or beer, and live it up. Bring a bit of la dolce vita into your home with something new and exciting, and drink like a true Italian—responsibly with passion and a zest for life.
Salute!