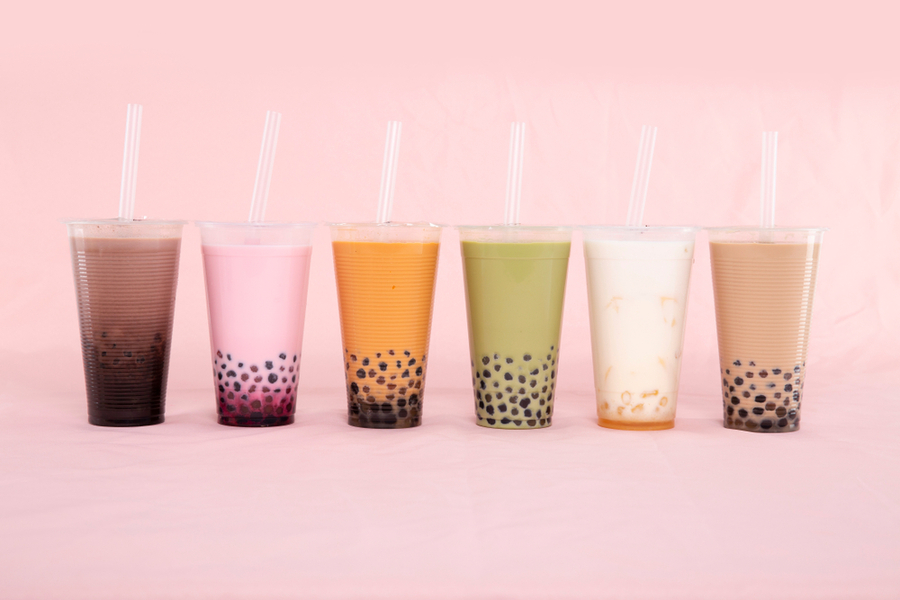 Boba drinks, more commonly known as bubble tea, are made from milk, tea, flavorings, and tapioca pearls, providing a glamorous look and a unique taste. This tea traces its origin back to Taiwan but has gained immense popularity worldwide due to its taste and photogenic worth.
There is a long list of boba drinks, and an unusual blend is introduced with each country and every new region. The flavor of boba drinks is subjective, which means there is no one for all, but what is the best boba drink out there?
The most popular and best boba drink is taro and classic, as these drinks are often preferred over other varieties. Classic is the flavor you should go for if you are a beginner or want to try a boba drink for the first time.
Here, we will dive into a top-down list of some of the most popular and best boba drinks you can try. So, let us get started.
Top-Down List of Best Boba Drinks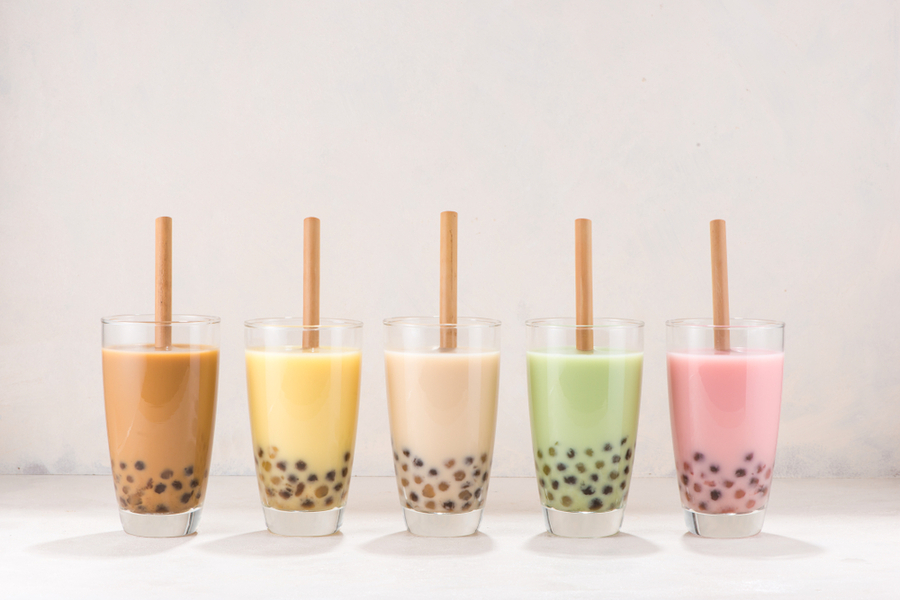 This list is based on the popularity of the drinks ordered in most places by people. Here are some of the best boba drinks:
Taro
Classic
Brown Sugar
Strawberry
Thai
Taro Milk Bubble Tea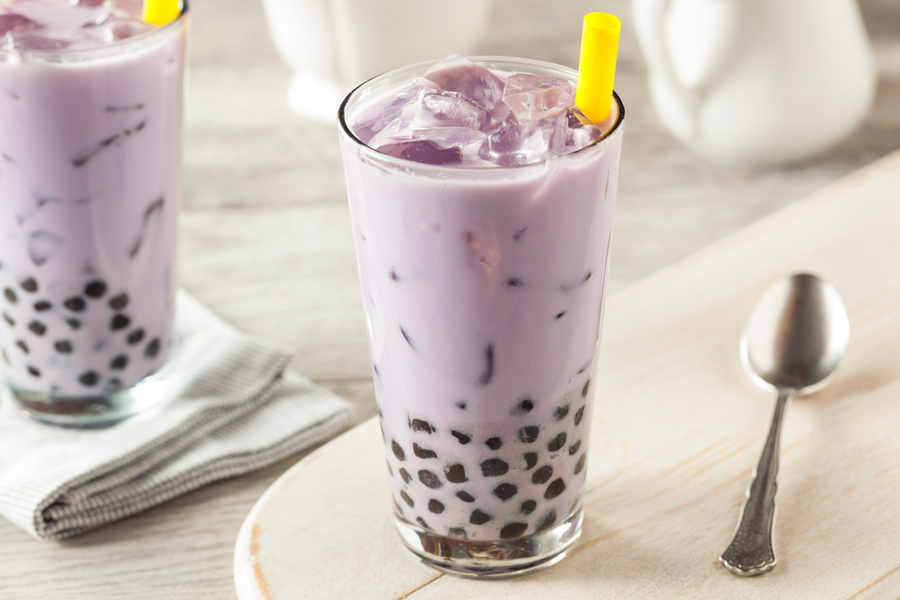 If you love vanilla flavor and want to avoid sugar in your drink, this tea is for you. Taro milk tea comes with a mellowed vanilla flavor with a slight earthly hint. It has a purplish color, which comes from a food color, while the actual root is off-white with dots of purple.
The taro milk tea is made from taro root powder, similar in appearance to the sweet potato. Its ingredients include taro powder, milk, tea leaves (green/black), sweetener, water, and tapioca pearls (optional). You can make this tea at home; check out how to make it here.
The word bubble does not refer to tapioca pearls in the tea but the frothy layer of bubbles on the tea. Contrarily, the word boba does mean tapioca pearls, and it is a Chinese term.
Classic Bubble Tea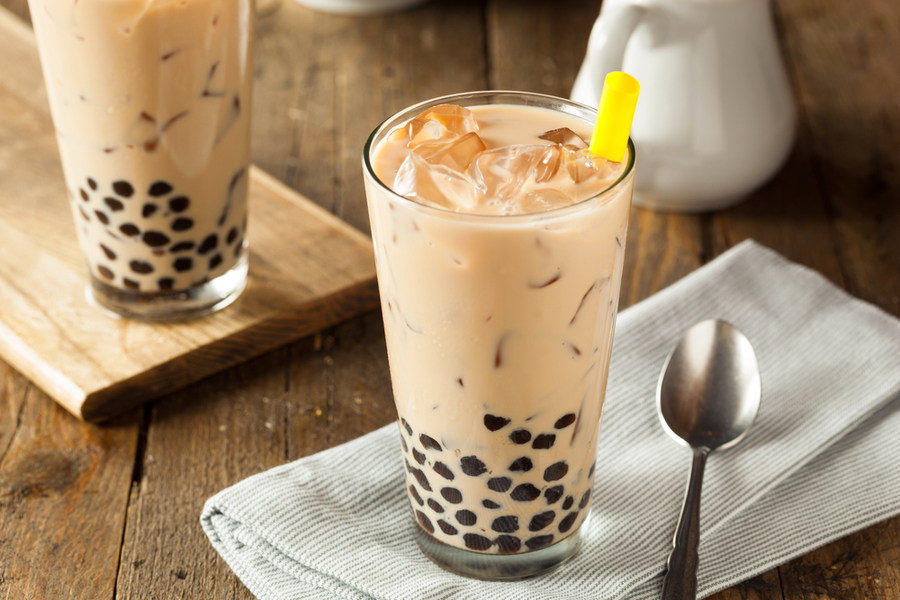 It is the oldest recipe for boba drinks, and the first boba tea was this flavor, tracing back to the 1980s. Check out the history and disputes behind the invention of boba tea here.
As most say, if you feel uncertain, go back to basics. That is why classic is the most widely available and popular option for all. It is also an easy recipe to whip up. You need three ingredients to make this boba drink, black tea, milk, tapioca pearls, and sugar (optional).
Brown Sugar Bubble Tea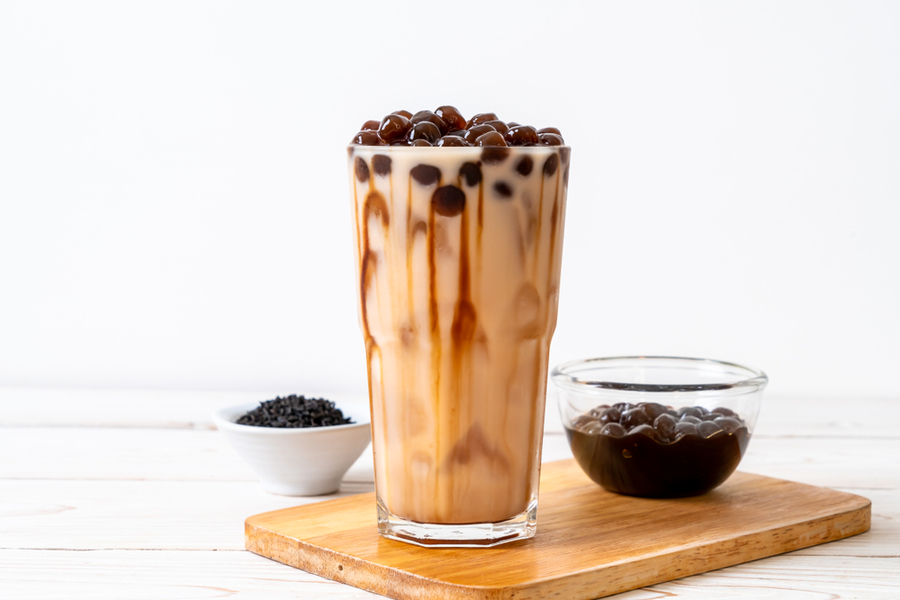 It is one of the most popular blends of the boba family in the West and the US. It is also a favorite among sweet tooths and the best drink for a snap because of its stunning visuals.
It tastes like coffee or caramel. Its ingredients are brown sugar syrup, tapioca pearls, and milk. It is also known as tiger milk Tea because the texture left behind by the syrup resembles tiger stripes.
Strawberry Bubble Tea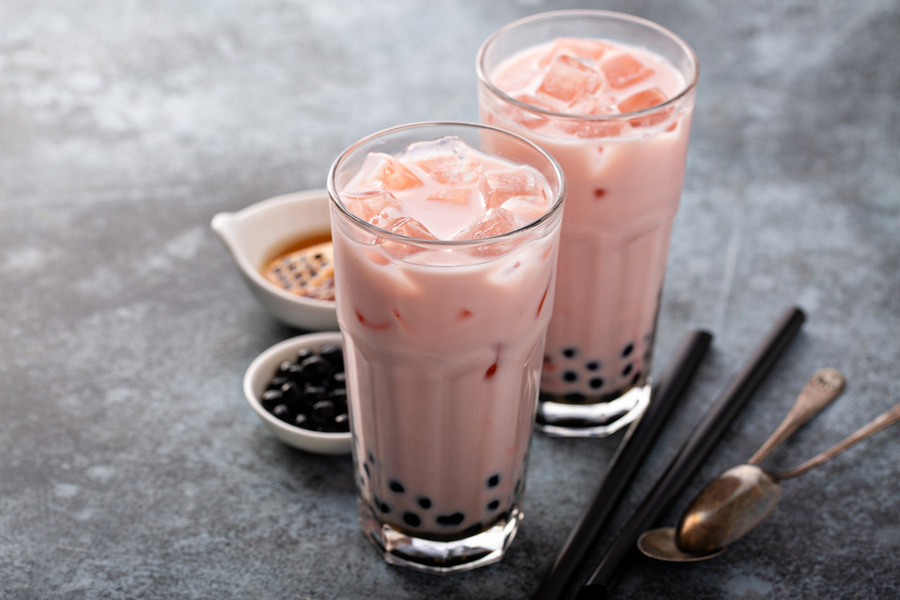 You can use either fresh strawberries for it or strawberry milk, but of course, fresh strawberries are better. Frozen strawberries can also go well with it (as garnish/for making), or you can use its puree to make strawberry milk first. The rest are the same ingredients as in classic bubble tea.
More of a smoothie rather than a tea, this boba drink is thick, creamy, and paste-like. It has the twist of strawberries, adding a fruity flavor to your drink.
Thai Bubble Tea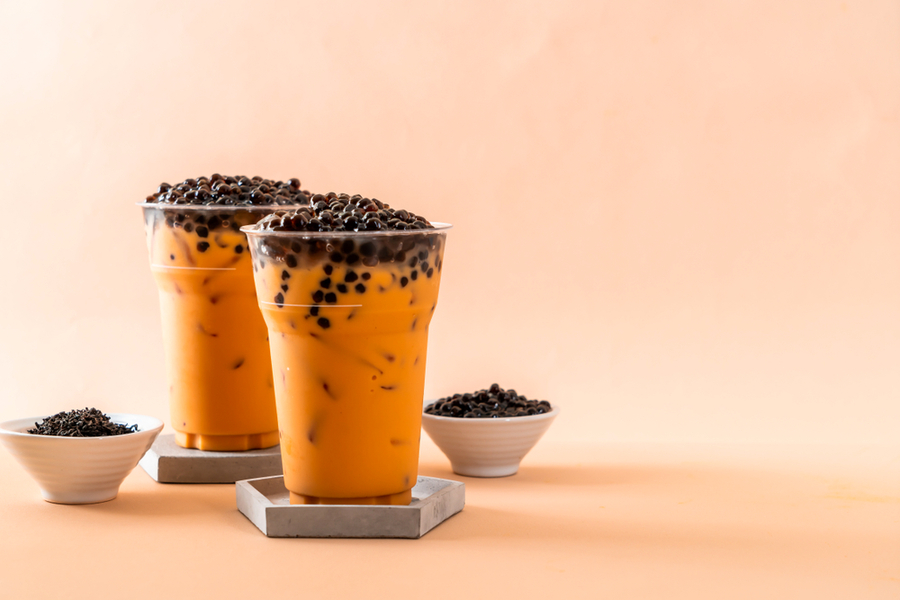 This orange-colored boba drink tastes similar to taro and is an alternative option if taro is not available. The orange color, coupled with tapioca pearls, makes it look attractive. Its orange color comes from a mixture of Thai tea and Ceylon tea.
It is recommended to enjoy this tea cold, so ice is a crucial ingredient for this tea. The rest of the ingredients include milk (evaporated and condensed), Thai/Ceylon tea, and, last but not least, tapioca pearls.
Other Popular Bubble Teas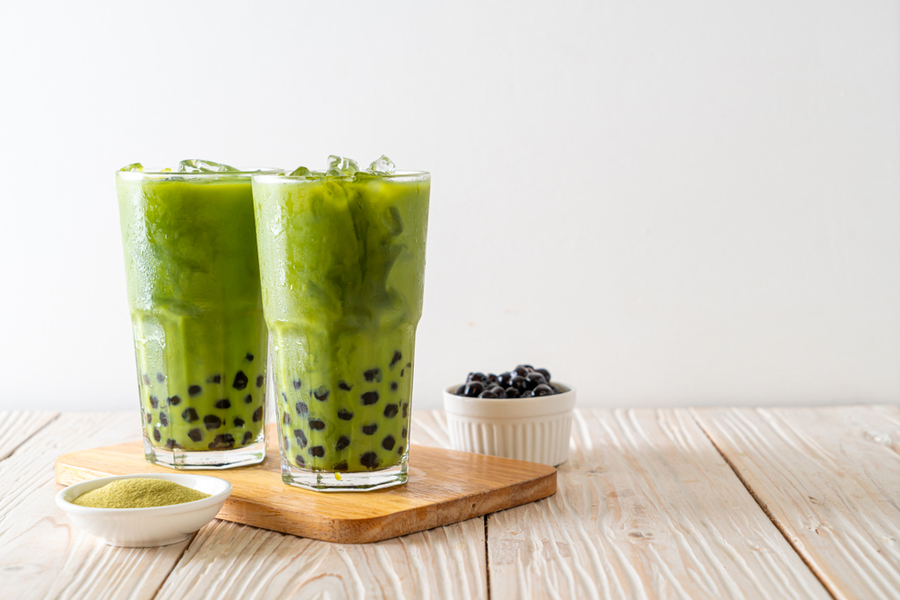 Except for these most popular types, some others worth mentioning are:
Matcha Milk Tea: Matcha flavor comes from Japan and adds an herbal taste to the drink. The creamier the mixture, the better the tea.
Hokkaido Milk Tea: Another bubble tea variant from Japan, this tea has the same ingredients as ordinary bubble tea. So, what is the difference? The milk in this tea must come from Hokkaido, which adds depth and unique flavor to the tea, providing it with a unique identity.
Mango Bubble Tea Slush: It is a perfect treat for mango lovers. This slushie appeals to people who love sweets and can help you energize yourself after a tough day.
Chai Bubble Tea: This drink traces back to India and has as many variations regionally. Tapioca pearls are added to the traditional chai to make this boba drink.
Takeaway
The best boba drink to go for is taro, but classic bubble tea is liked as much because of the traditional taste it offers. While the popular drink may vary by region and personal preferences of individuals, these two drinks still come out on top.
Lastly, if you do not like one flavor, you have a dozen more to choose from, so keep on trying till you find whatever works best for you.
Frequently Asked Questions
Can you add other toppings to your boba tea?
The answer is yes. It is a versatile drink that has seen its fair share of transitions and blends, so the list of toppings goes on and on and does not stop at Tapioca pearls. You can add custard pudding, jellies, and red beans, and if you are a fan of chocolate (like me), add chocolate chips.
Are boba drinks good for health?
Sadly, unlike other teas, boba drinks are less healthy. They are packed with sugar, which is strongly linked to obesity and can cause many heart conditions. That is not all; tapioca pearls can result in choking for children and trigger allergic reactions. So, best to drink it in moderation.