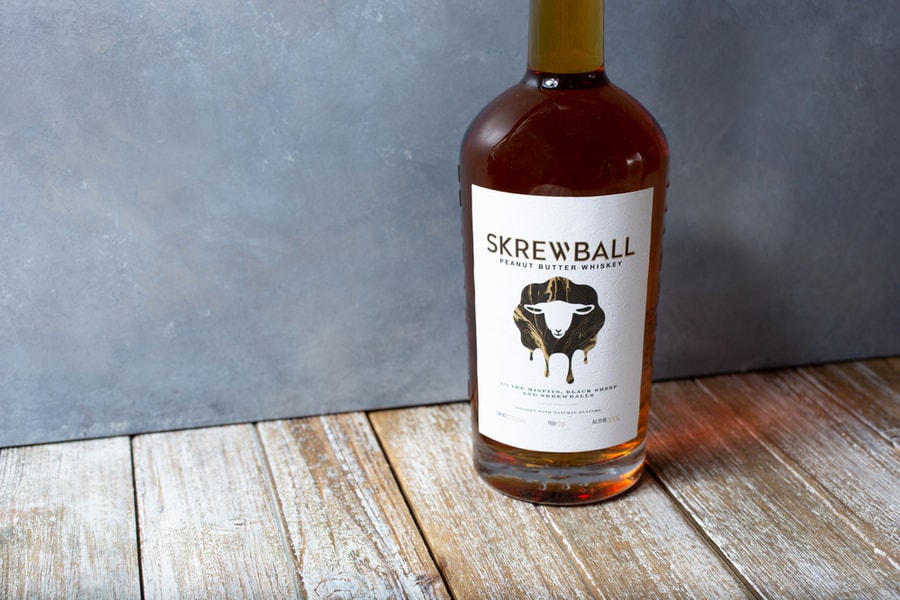 Are you looking for a new drink to add to your repertoire? Something that will really impress you and your friends? Then look no further because Skrewball is exactly what you need!
But what is a Skrewball drink?
Skrewball is a young and famous California-based whiskey brand that produces 70-proof drinks. The Skrewball drink is a delicious combination of Skrewball whiskey, raspberry liquor, peanut butter, sugar, and ice cubes. It's more like drinking a liquid peanut butter cup with a hint of that whiskey bite.
After this reading, you'll have a clear understanding of what a Skrewball drink is, how to make it and what does Skrewball drink tastes like.
The whiskey brand's name is often misspelled as "Screwball." This is incorrect. The name of the whiskey brand is Skrewball. With a K! :)
What Is a Skrewball Drink?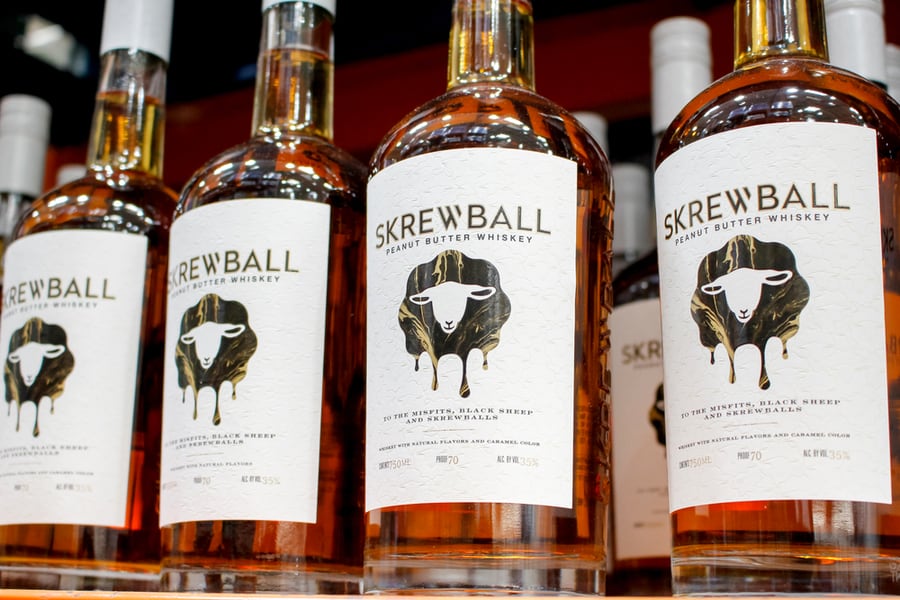 Have you ever wondered what would happen if you paired whiskey with peanut butter? Well, the team at Skrewball has done just that, and the results are delicious. Skrewball is a young and popular California-based whiskey brand that produces 70-proof drinks.
The pairing of whiskey and peanut butter might sound strange, but the result is a delicious taste and aroma with a whiskey bite. The whiskey bite is also softened, making it a perfect choice for those who want to enjoy a delightful drink without the harshness of pure whiskey.
The Skrewball company was founded by a husband and wife team based in California. They decided to launch this unique product in July 2018.
Since then, Skrewball has been nominated for many awards and quickly rose in popularity. The rabid fan base of this oddball flavor combination is rapidly increasing.
So if you're looking for something new and different, give Skrewball drink a try. You might just become part of the fast-growing fan club.
How To Make a Skrewball Drink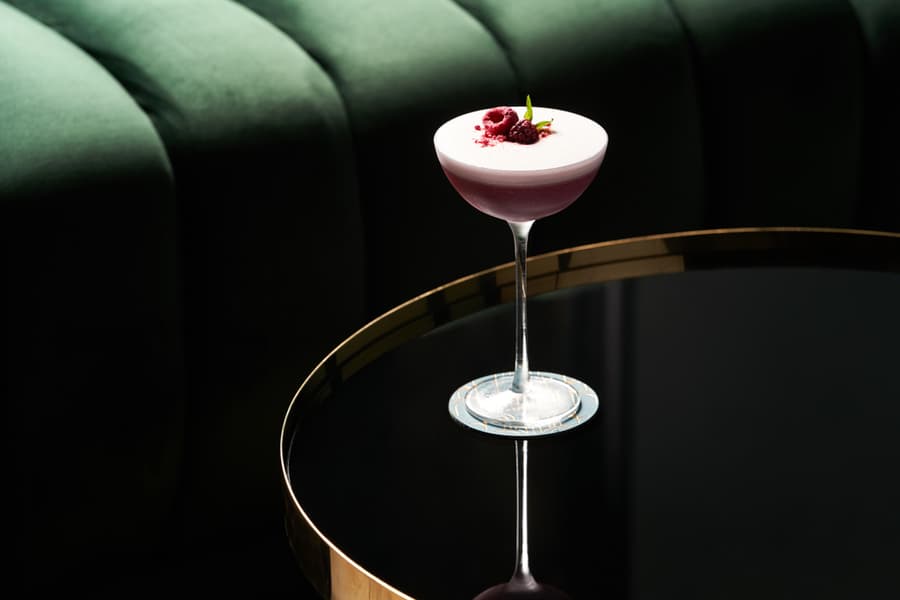 Ingredients
1 shot of Skrewball whiskey
1 shot of raspberry liquor
1 tablespoon of sugar
Some peanut butter
Ice cubes
Instructions
Pour the Skrewball whiskey and raspberry liquor into a cocktail shaker.
Add the sugar and peanut butter.
Fill the cocktail shaker with ice cubes and shake well.
Pour into a glass and enjoy!
Great! You have just prepared a delicious Skrewball drink.
As you can see, making a Skrewball drink is very easy. The hardest part might be finding the right ingredients, but once you have them, putting the drink together is a breeze.
What Does Skrewball Taste Like?
Skrewball is a thick, sticky drink with a strong peanut butter finish and notes of hazelnut butter plus chocolate. The drink is 35% ABV (alcohol by volume) and 70 proof which is technically less alcoholic than regular whiskey (40% ABV and 80 proof).
As a result, it is less likely to give you a hangover.
The thick texture is reminiscent of a liquid peanut butter cup, and the intense flavors are sure to satisfy any sweet tooth. Skrewball is best enjoyed neat or on the rocks. It can also be used in cocktails.
Skrewball is definitely worth trying if you're looking for something different from your usual whiskey drink. Just be warned – it's so delicious; it's hard to stop at just one!
Some Most Popular Skrewball Cocktail Ideas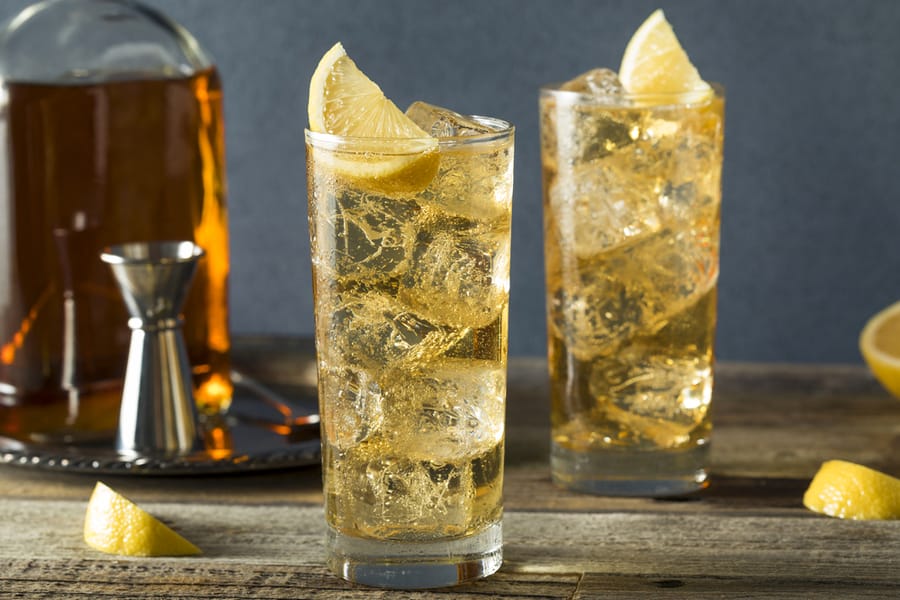 Of course, you can always enjoy a Skrewball drink on its own, but it also mixes well with other ingredients to create delicious cocktails. If you're looking for some inspiration, here are some of the most popular Skrewball cocktails:
Skrewball Peanut Butter Whiskey and Coke
This classic combination is a surefire winner. Simply mix Skrewball whiskey with coke and enjoy.
Skrewball Whiskey Sour
This refreshing cocktail is perfect for summer. You can mix Skrewball whiskey with lemon juice, sugar, and egg white. Shake well and enjoy the taste.
Skrewball Whiskey and Ginger Ale
It is an excellent option for those who don't like their drinks too sweet. They should add ginger ale with Skrewball whiskey to get a wonderful taste.
Skrewball Peanut Butter and Jelly
If you want to bring back childhood memories, this cocktail is perfect for you. All you need to do is mix Skrewball whiskey with grape jelly and enjoy the taste.
There are many other delicious ways to enjoy Skrewball whiskey. These are just a few of the most popular cocktails. So, get creative and mix it up to find your perfect drink.
How Much Does Skrewball Drink Cost?
Usually, the prices of alcoholic beverages are marked up significantly. However, the Skrewball drink is very reasonably priced.
A 750 ml bottle costs around $30. This makes it a great option for those on a budget.
In Conclusion
The Skrewball drink is a unique and delicious alcoholic beverage that is quickly gaining popularity. There are many other brands of whiskey and liquors out there, but Skrewball drink offers something different.
If you're looking for a new and exciting way to enjoy a drink at a party, give Skrewball a try. I'm sure you won't be disappointed.
Cheers!