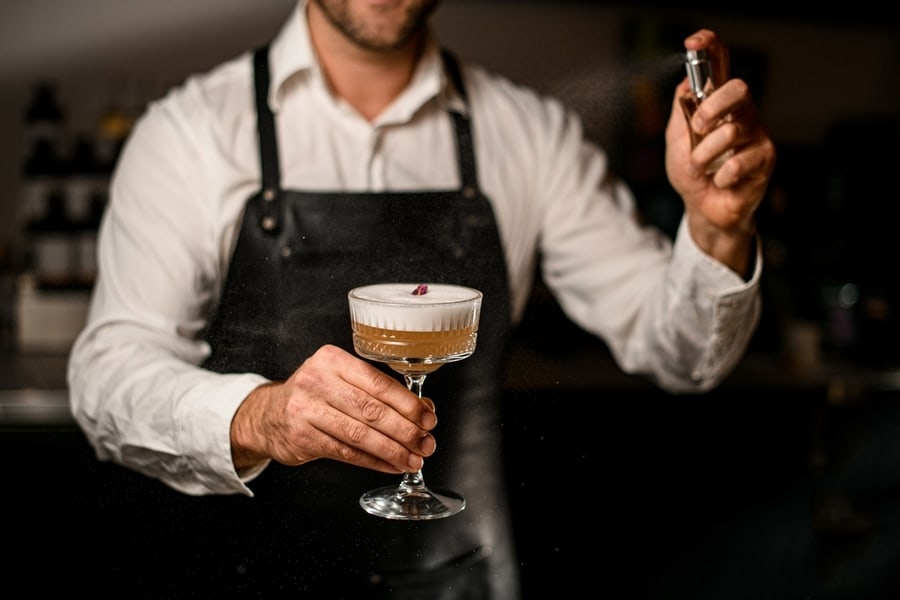 Bartenders play a crucial role in the management of the bar. While it is simple to define a bartender's job as serving drinks, they do much more than serve drinks. To describe a bartender's job incorporating skills such as dealing with people, mixology, management, and more is necessary.
It is a very strenuous job, but it comes with perks of its own, and you may find fun in doing it. The benefit of meeting people from different walks of life, getting good tips, and even making a pretty penny is all part of the process.
Also, with time you can pass down your experience and techniques to your disciples. So, teaching is somehow involved, making it more interesting as you move forward, never an uneventful day.
Illinois falls pretty high among other states considering the number of bartending jobs available. Also, competitive salaries and other state benefits are icing on the cake.
It raises the question of how to become a bartender in Illinois.
The age limit of 18 is the prerequisite in Illinois but not in all counties, and it can go till 21. Also, the most significant aspect is the BASSET license, which is issued by ILCC, along with other necessary bartending skills.
Here, the article will expand on how to get a BASSET license and necessary skills you need to become a bartender in Illinois, and what things you should avoid while bartending in Illinois.
Requirements To Be a Bartender in Illinois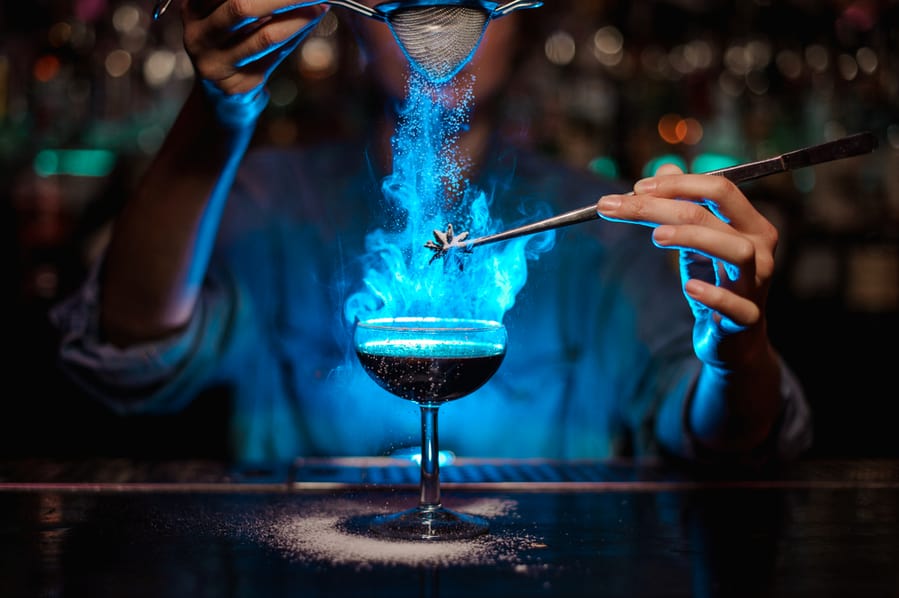 Unlike many states of the US, where there is no requirement for a bartending license and only increases your chances of landing a job, Illinois requires you to acquire a permit with an age limit of 18 or older.
Following are the details on the requirements for being a bartender in Illinois.
Age Limit to Bartend in Illinois
The age limit for Illinois is 18 years or older, but some counties and local authorities still require you to be 21 or under the supervision of someone 21 years or older with a proper permit to serve alcohol and bartend.
Check out this complete age list of how old you have to be to bartend in every state of the US.
License requirements in Illinois
Getting a bartending license in the US is quite a head-scratching task, and it isn't simple, even at the state level. There are various requirements based on the county and even the city you live in.
However, the general requirements are the same, which are as follows:
Do you need a school certification to apply for the license?
The type of schooling, i.e., online or offline.
Is the school approved by the state?
BASSET, or Beverage Alcohol Sellers and Servers Education Training, is the certification, i.e., needed for you to work as a bartender in Illinois.
What Do You Need for BASSET?
For starters, enroll in a school for a bartending training course and get a certificate. That is required to apply for the BASSET license with your application and a fee of $350.
Skills Needed To Be a Bartender in Illinois
While licenses and age requirements are a wall to overcome, you can get them sorted out, but the primary problem is whether you have the skill set that the job asks for. These skills are the most crucial part of the equation in being a bartender, not only in Illinois but in any state.
Following are some of the most sought skills by employers in bartenders:
1. Optimistic and Friendly Attitude
The first thing you will need as a bartender is how approachable you are to even the person who finds it difficult to reach out. A significant aspect of a bartender's job is to lend an ear to their customers, where this characteristic plays a role.
2. A Learning Mindset
The second skill adds to your repertoire of drinks you can whip up but also shows how skilled you are as a bartender, as it highlights your strong memory for remembering countless varieties of drinks.
3. Cleanliness Above All
You can't be more wrong if you think cleaning isn't a job for the bartender. It is a big part of the job, lets you work more efficiently, and leaves a good impression on the customers.
4. A Keen Eye for Intoxication and Age-Checking
The thing that makes or breaks the deal in getting hired as a bartender or getting promoted is how good you are at identifying minors or the level of intoxication in customers.
What To Avoid as a Bartender in Illinois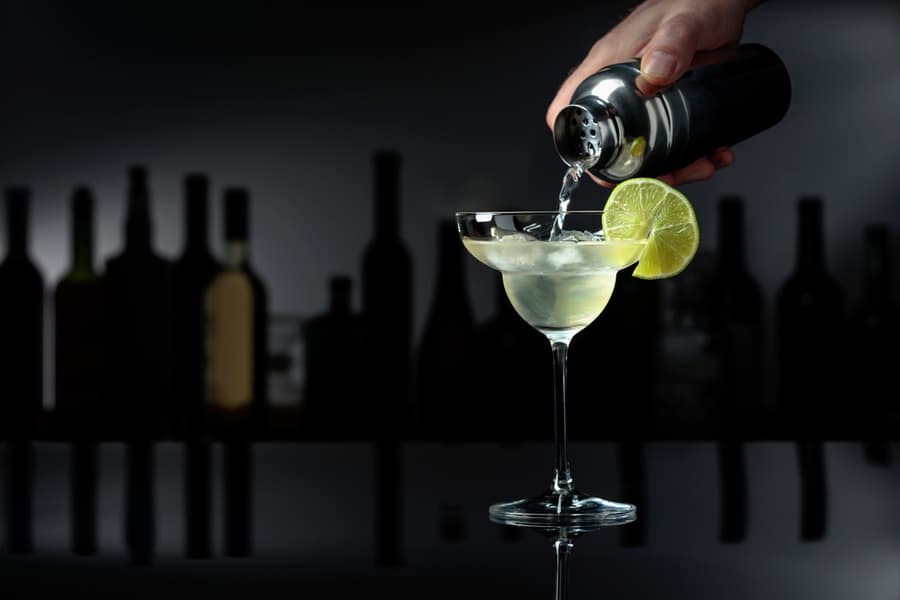 There are several things to avoid if you want a smooth-sailing bartending career in Illinois, but the most crucial ones are as follows:
Focusing on Tips
Letting your expressions show on your face based on the tips you receive is a must to avoid. It will make the person who tipped uncomfortable and will make your image worse in other customers' eyes.
Losing Composure
Being a bartender is no walk in the park. You have to be on the beck and call for 10+ hours, and things won't always be pleasant. So, it is a must that you keep your emotions in check.
Forgetting or Mixing up Orders
The skill that perfectly highlights how good a bartender is a memory to remember drinks. You will, especially during rush hours, be bombarded with orders. Mixing orders or forgetting them can lead to trouble.
The best way is to not overstretch yourself by taking in more than you can chew. That's why; starting with what you can handle and practicing to improve yourself is the way to go, as this skill develops with experience and repetition.
Being a slowpoke in this field is a big no! Ensure that you are quick on your feet and with your hands.
Conclusion
Lastly, to be successful in your endeavor to be a bartender in Illinois, you have to be over 18 years of age, have a state-approved certification, which is usually BASSET, and have the necessary skills to complete your job without any complication, and that's all. Good luck!
Frequently Asked Questions
Do bartenders make good money?
Bartenders make good money, and excluding the tips from that, which can go from $100 to even thousands per day, but on average, it is usually between $80-150. A yearly salary, excluding tips, is usually around $25,000- 30,000.
How long do bartenders have to work per day?
The shift of a bartender usually lasts between 10-12 hours, and the chances of getting a break are sometimes bleak. So, having good stamina is a must to manage it.
Can you work as a bartender if you don't drink?
The answer is yes. A professional attitude, knowledge of drinks, mixology skills, and good customer service is all you need to be one; you don't necessarily have to drink to be a bartender.