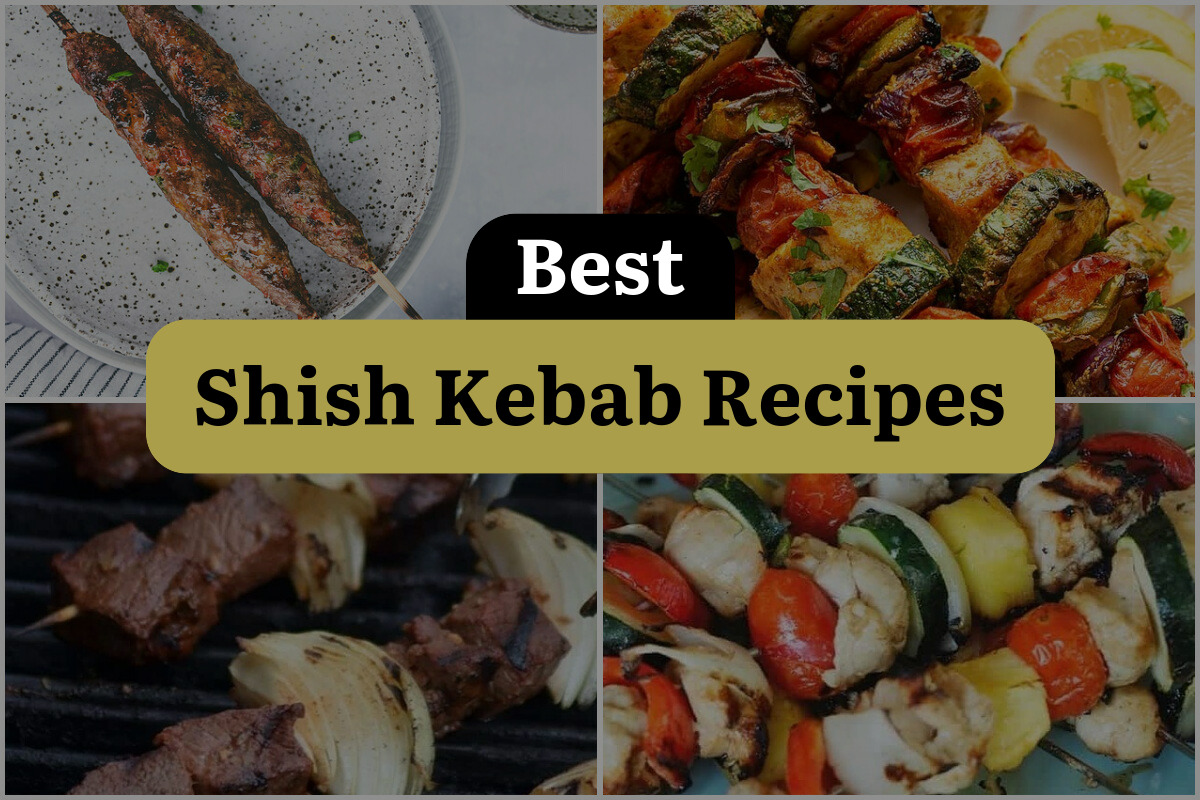 Are you ready to take your grilling game to the next level? Look no further than shish kebabs! These delightful skewers of marinated meat and vegetables are a crowd-pleasing favorite at any backyard barbecue or summer gathering.
Today, I'm sharing some of the best shish kebab recipes that will have your taste buds dancing with delight. From succulent cuts of meat to vibrant and charred veggies, these recipes are sure to elevate your grilling experience. So fire up your grill and get ready to indulge in a mouthwatering adventure of flavors and textures. Let's dive in!
1. Shish Kebabs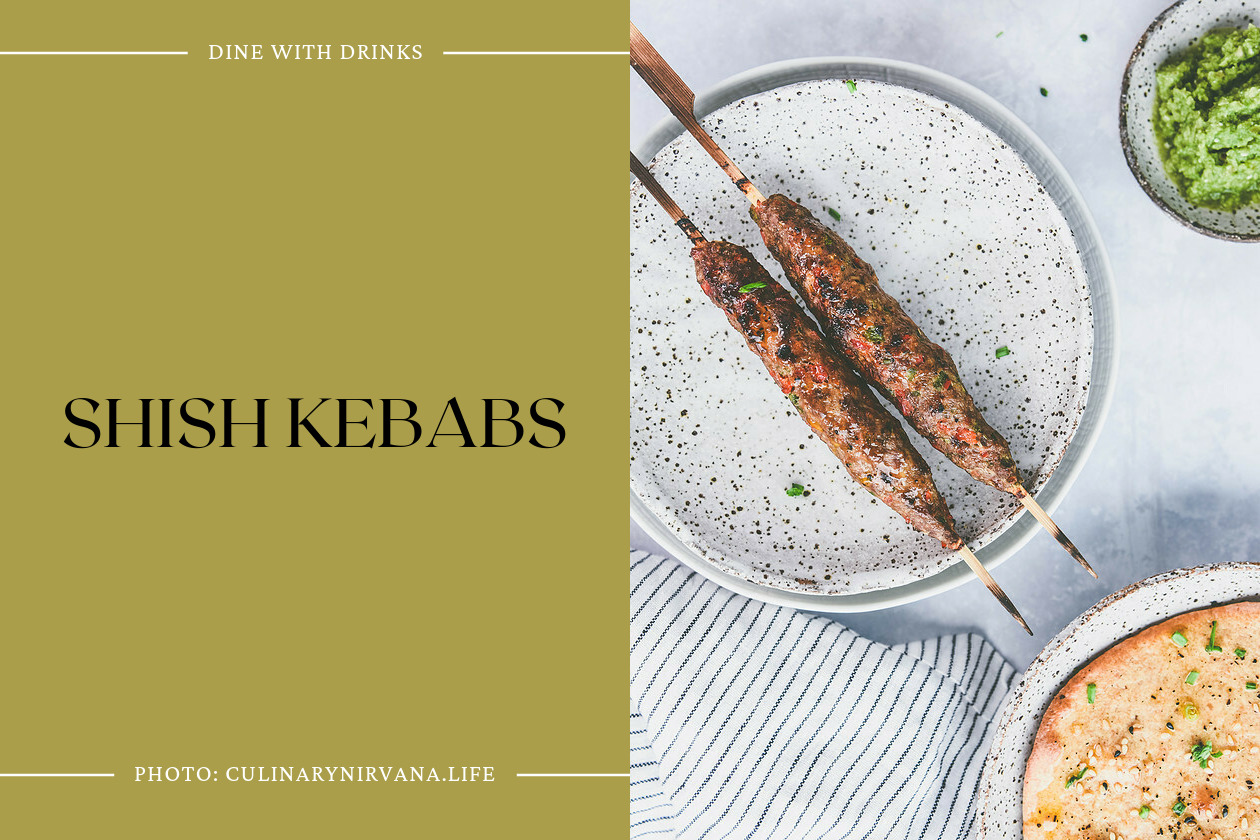 These Shish Kebabs are made with lamb mince and are mildly spiced with cardamom, chili, cinnamon, and nutmeg. The addition of green and red bell peppers adds freshness and juiciness to the kebabs.
They are best served with lavash bread, red onions, and a sprinkle of sumac. The key to success is keeping the mince mixture cold and using ice-cold water to prevent the meat from breaking down. Overall, these kebabs are delicious and flavorful, perfect for a barbecue at home.
2. Chicken Shish Kebab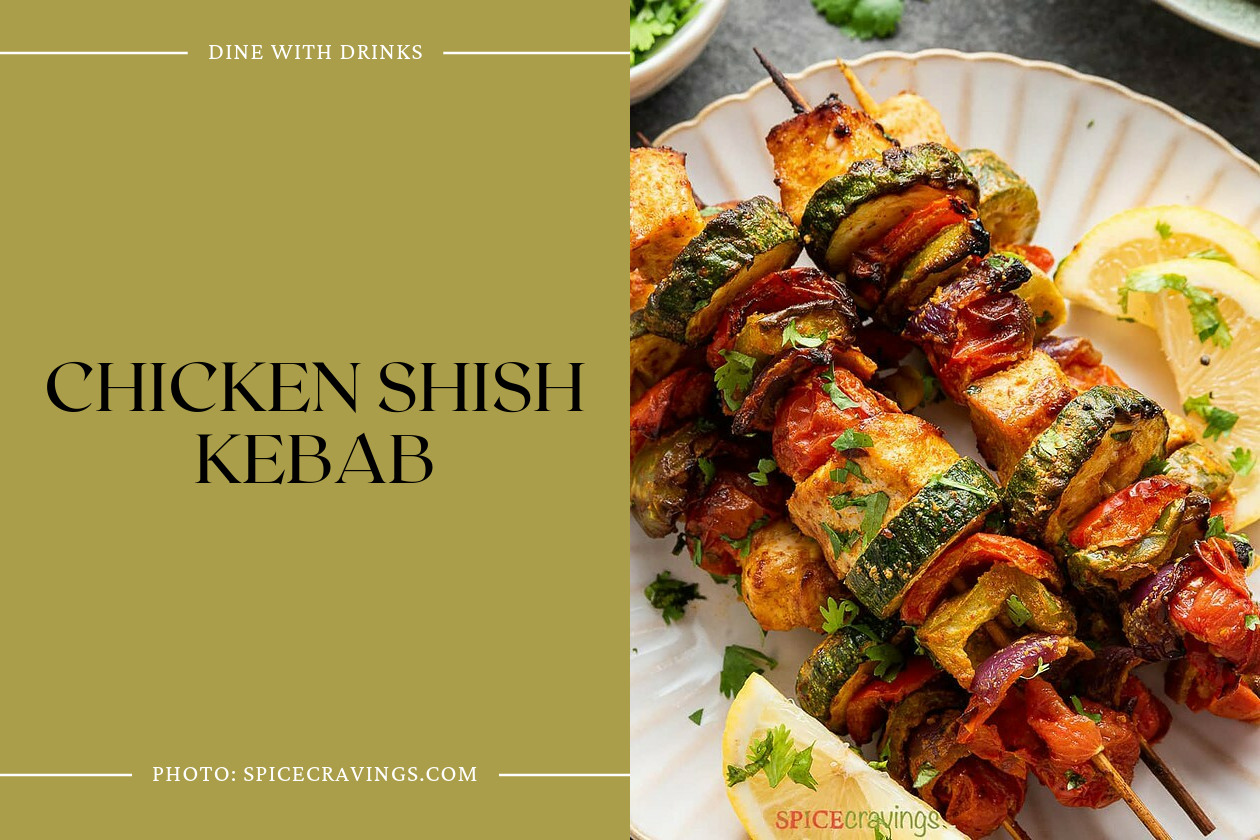 Chicken Shish Kebab is a delicious Middle Eastern dish consisting of marinated chicken and vegetables, skewered and grilled to perfection. The chicken is tender and flavorful, with a delightful smoky taste from the grilling process.
The marinade, made with olive oil, lemon juice, and various spices, adds a burst of tangy and aromatic flavors. This recipe is easy to make and is a great option for a healthy and satisfying meal.
3. Armenian Shish Kebab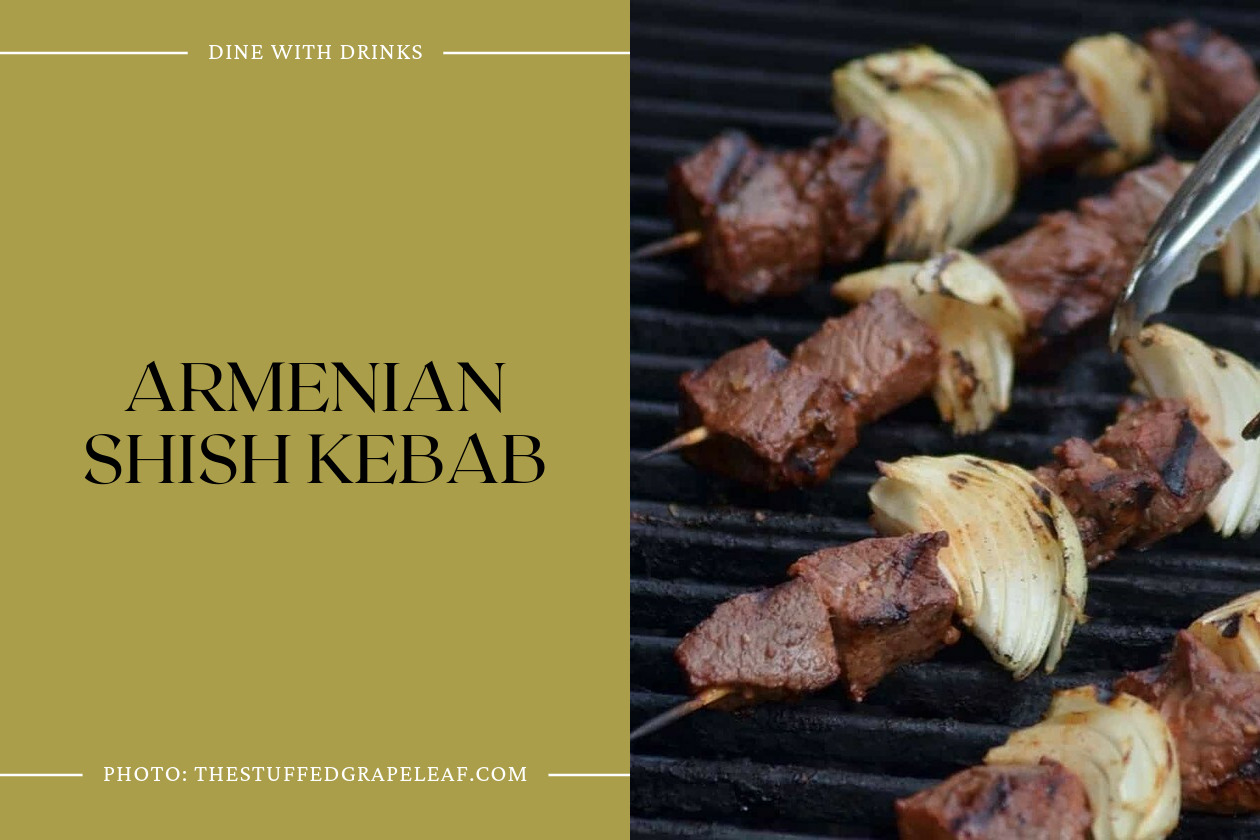 Armenian Shish Kebab is a tender, juicy, and ultra-flavorful dish that is perfect for family gatherings or barbecues with friends. Made with either leg of lamb or top sirloin beef, this recipe features a delicious marinade with ingredients like tomato paste, red wine, garlic, and spices.
The meat is then skewered with onions and grilled to perfection. Serve it with Armenian Rice Pilaf or Pita Bread for a complete meal. Overall, Armenian Shish Kebab is a crowd-pleasing dish that will leave everyone wanting more.
4. Meat Marinade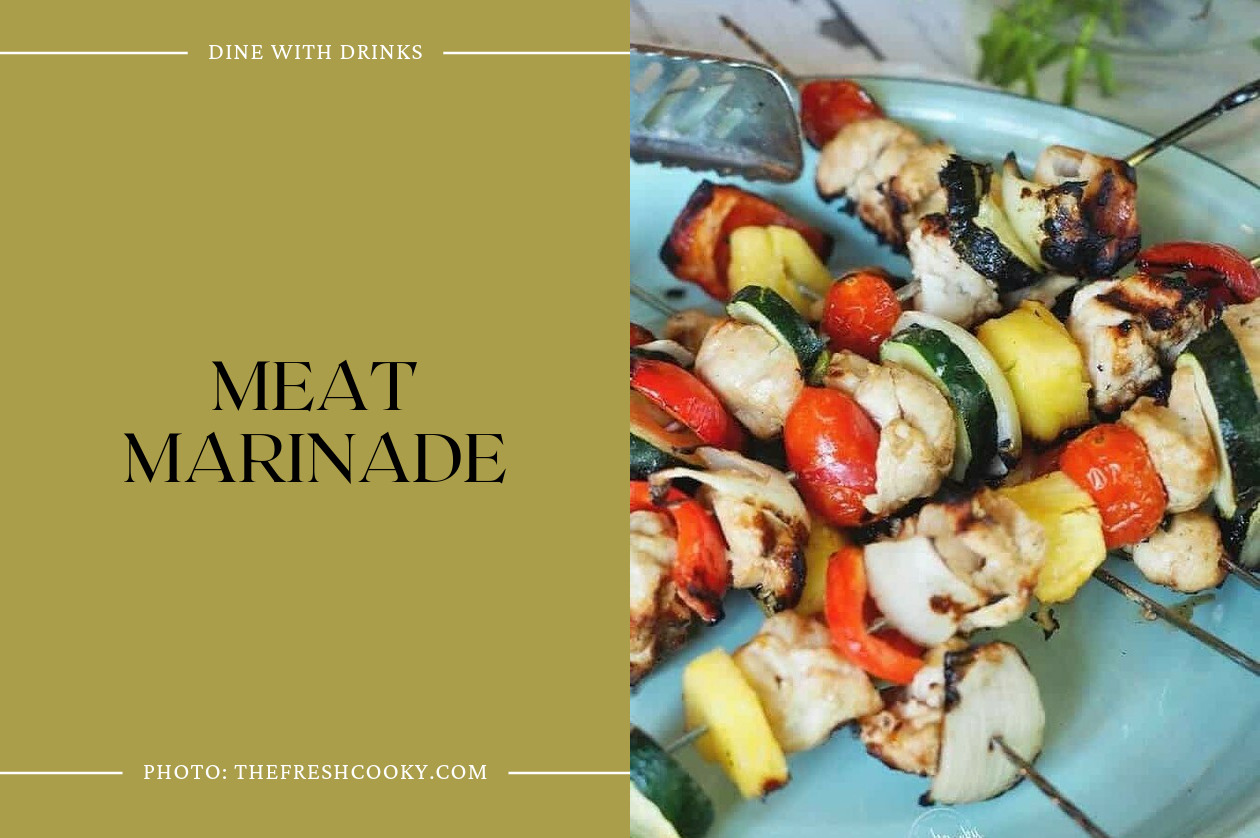 Meat Marinade is a flavorful and easy-to-make marinade for shish kebabs. It requires marinating the meat for at least 4 hours, resulting in tender and delicious kebabs. The marinade includes ingredients like garlic, lemon juice, soy sauce, and Dijon mustard, creating a savory and tangy flavor profile.
It can be used for beef, chicken, or pork kebabs, and the recipe also suggests adding vegetables like onions, peppers, mushrooms, and pineapple. Overall, Meat Marinade is a great option for those looking to add fantastic flavors to their shish kebabs.
5. Beef Shish Kabob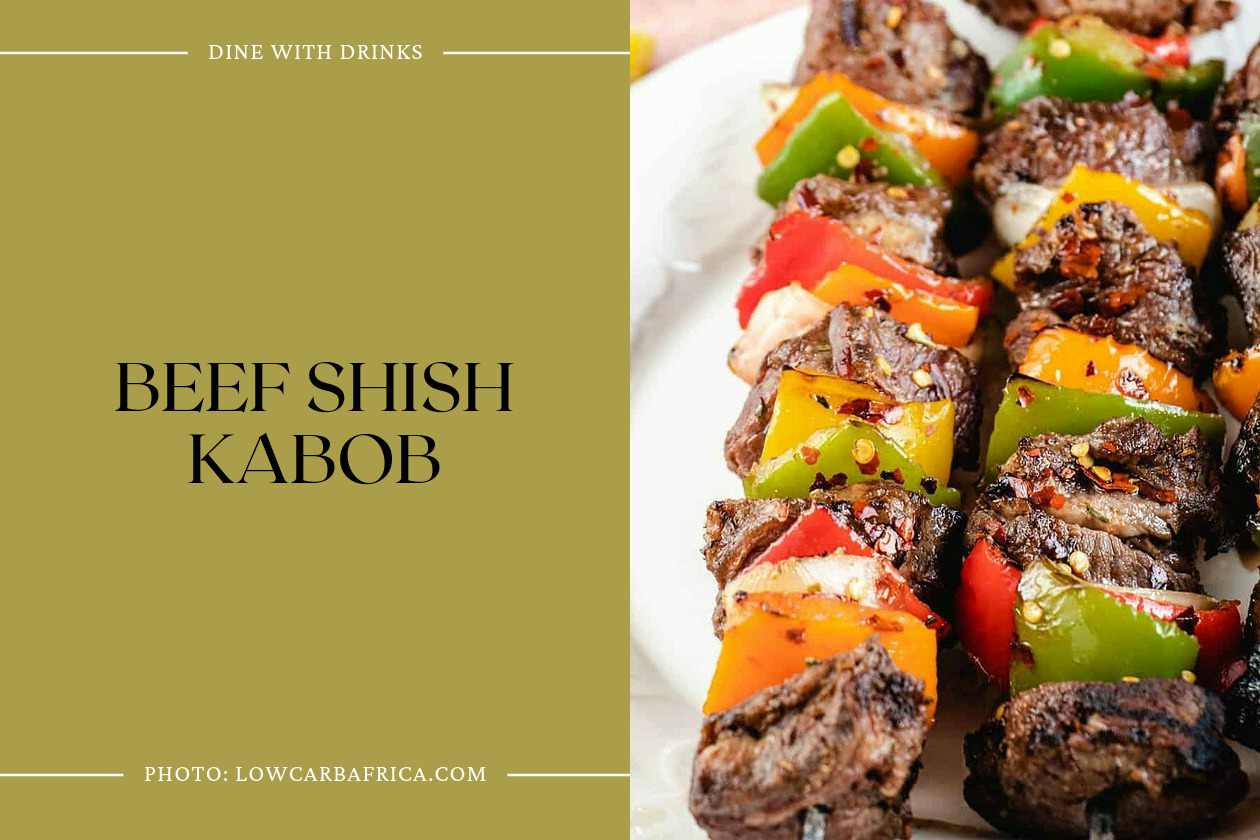 Beef Shish Kabob is a keto-friendly and nutrient-packed meal consisting of grilled meat and vegetables on skewers. It is a delicious option for summer grilling or a barbeque hangout with friends and family. The recipe uses a flavorful marinade and can be cooked on a grill or in the oven.
It is a great way to incorporate vegetables into your meal and can be enjoyed on its own or paired with cauliflower rice or roasted veggies. Overall, Beef Shish Kabob is a satisfying and tasty dish that is sure to please everyone.
6. Chicken Kabobs
Chicken Kabobs are a simple and delicious summer dinner option. The recipe calls for marinating tender, juicy chicken in a flavorful combination of soy sauce, oil, sprite, garlic powder, and horseradish.
The chicken is then grilled alongside bell peppers and onions, adding a burst of color and flavor. These kabobs can also be made in the oven if a grill is not available. Overall, Chicken Kabobs are a tasty and easy-to-make dish that is perfect for summer gatherings.
7. Grilled Chicken Kebab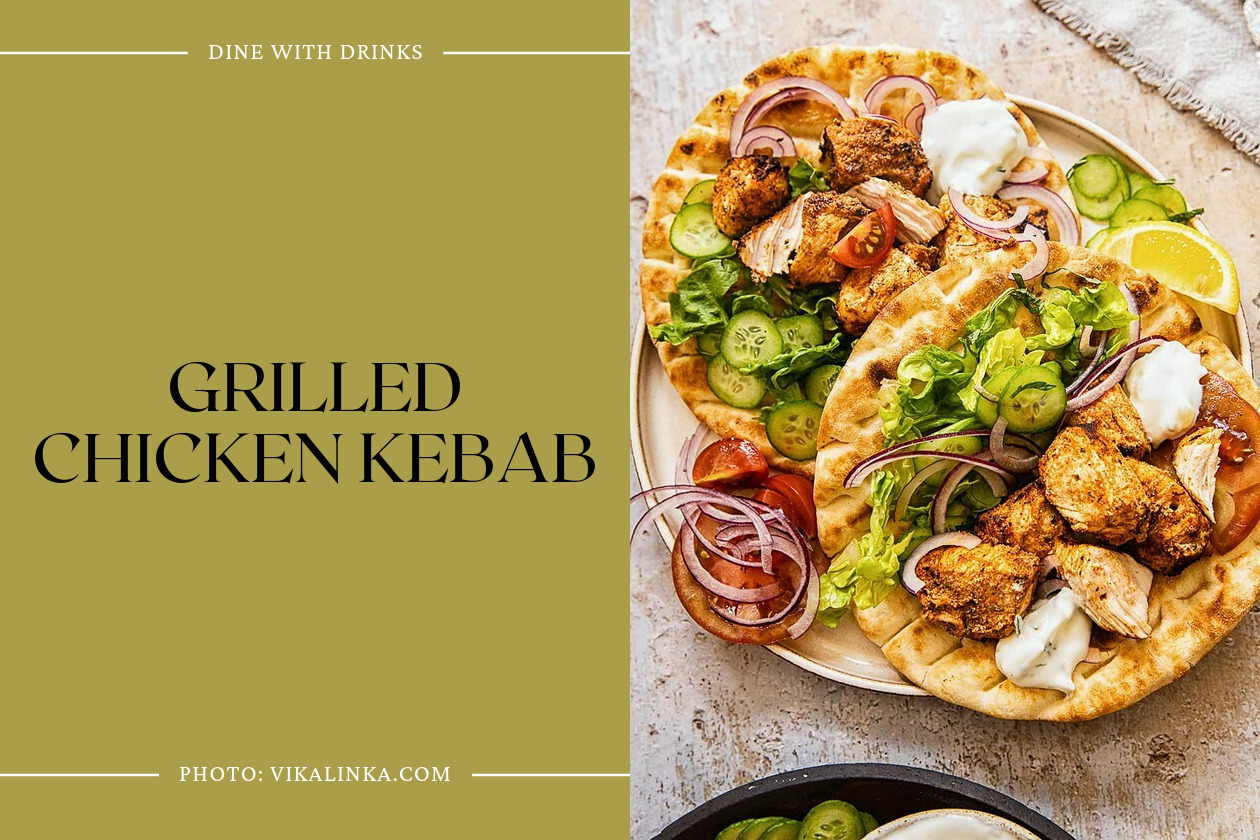 Grilled Chicken Kebab is a simple and flavorful recipe that captures the authentic taste of a local kebab shop. The marinade, with a clever mix of spices, gives the chicken a delicious smoky flavor when grilled. The recipe recommends using boneless chicken thighs for juicier and more flavorful results.
Soaking wooden skewers in water or using metal skewers is advised to prevent burning. The kebabs are best cooked on a grill with a lid to ensure even cooking. Toppings such as homemade hummus, tzatziki, and fresh vegetables enhance the kebab experience. Overall, Grilled Chicken Kebab offers a tasty and healthier alternative to takeout kebabs.
8. Chicken Shish Kabob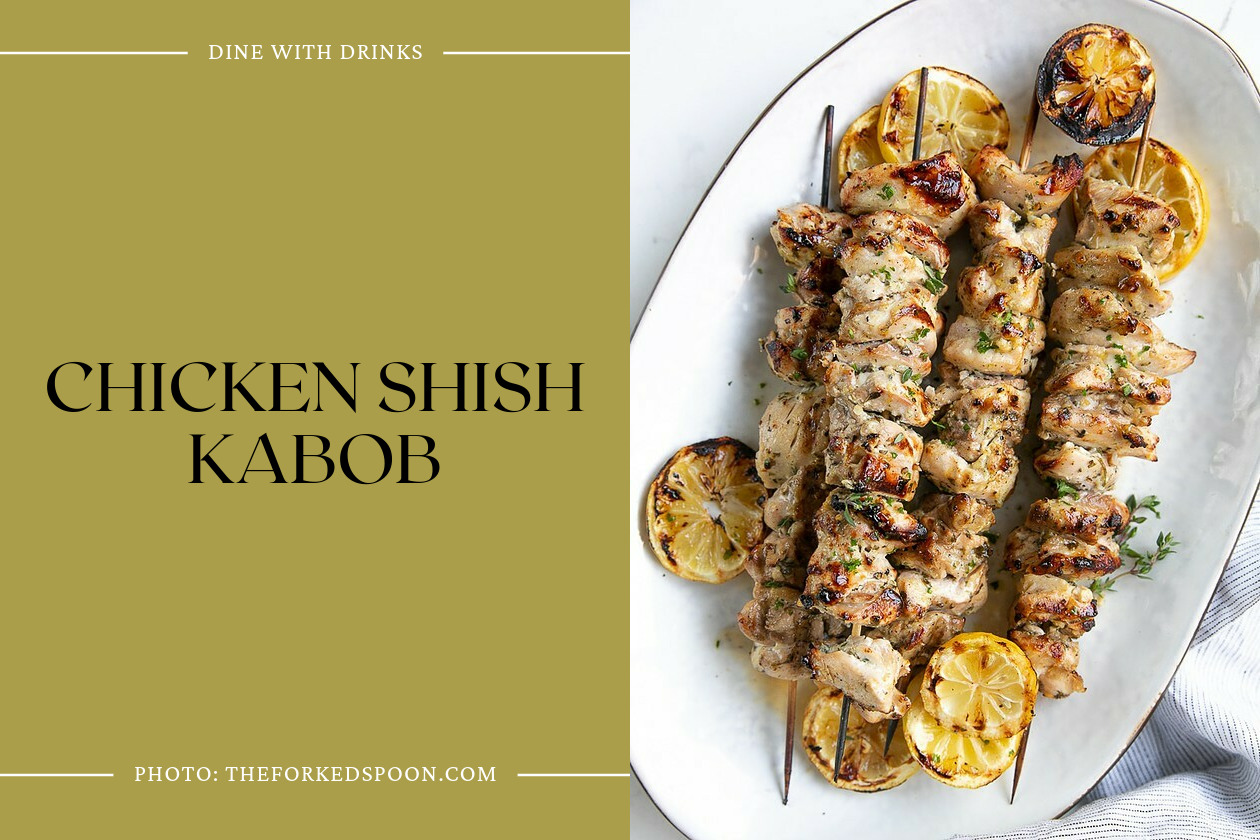 This Chicken Shish Kabob recipe features juicy chicken thighs marinated in classic Greek flavors like lemon juice, oregano, thyme, and thick yogurt. It's an easy and delicious option for a family dinner.
The combination of tender chicken and flavorful marinade makes these shish kebabs a standout choice. Serve them with fluffy flatbread, creamy tzatziki, and a light salad for a satisfying and healthy meal.
9. Authentic Shish Kebab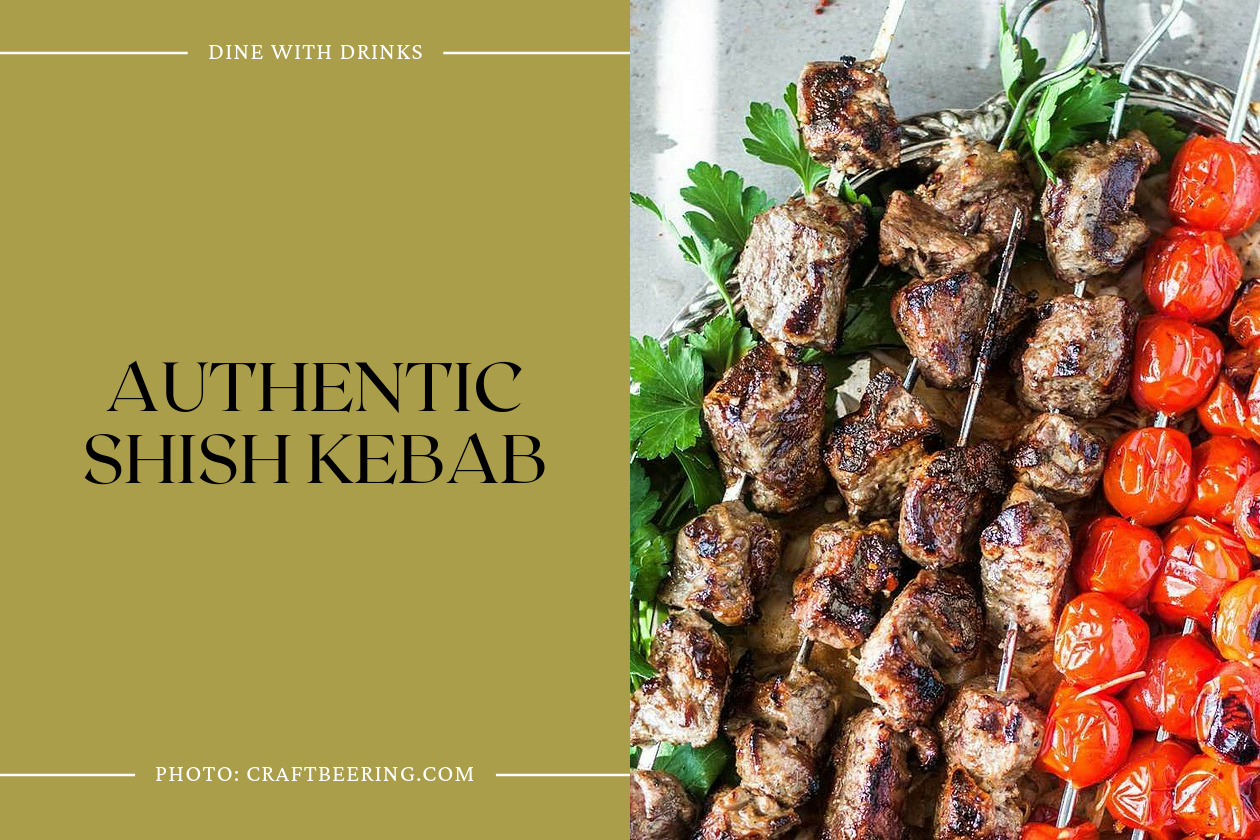 Authentic Shish Kebab is a traditional Turkish dish made with flavorful lamb. The recipe emphasizes using the right cuts of meat, such as boneless lamb shoulder or lamb sirloin, and marinating it for up to 24 hours. The skewered lamb is grilled to perfection, while separate skewers of cherry tomatoes are roasted alongside.
The dish is typically served with thinly sliced onions tossed in sumac seasoning, fire-roasted tomatoes or fresh tomatoes, and garnished with parsley. For the best results, it is recommended to use stainless skewers with a blade shape.
10. Lamb Shish Kebab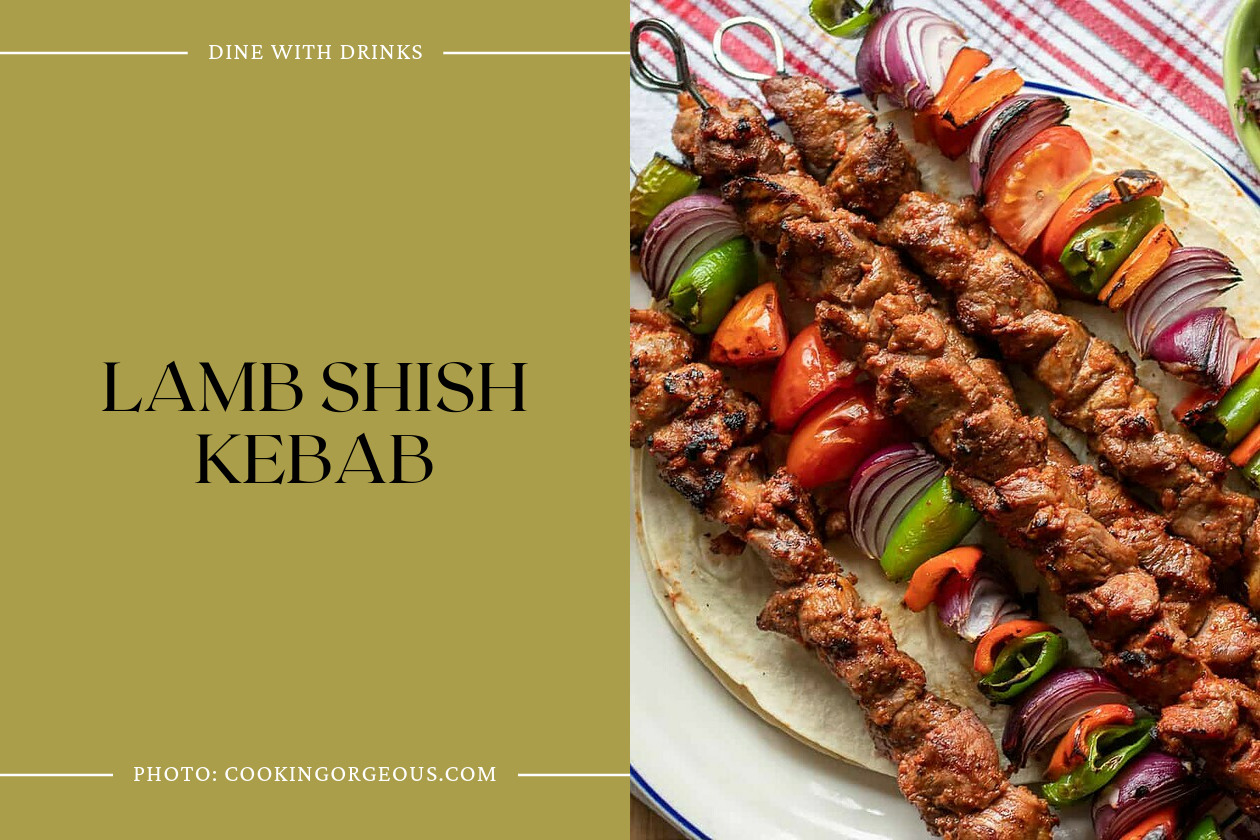 Lamb Shish Kebab is a popular Turkish and Middle Eastern dish known for its succulent and tender meat. This homemade version delivers the best flavors and is healthier than takeaway kebabs. The recipe suggests using onions, peppers, and tomatoes as traditional vegetables, but other options like chilies, mushrooms, or aubergines can be used. The meat and vegetables are prepared separately, ensuring even cooking.
While grilling on a BBQ is recommended, the kebabs can also be cooked in the oven. Stainless steel, blade-shaped skewers are ideal for holding the food in place. These kebabs pair well with Greek pita bread, dips like yogurt or hummus, and salads or pilaf dishes. Overall, Lamb Shish Kebab is a delicious and versatile dish that captures the essence of Middle Eastern cuisine.
11. Grilled Chicken Kabobs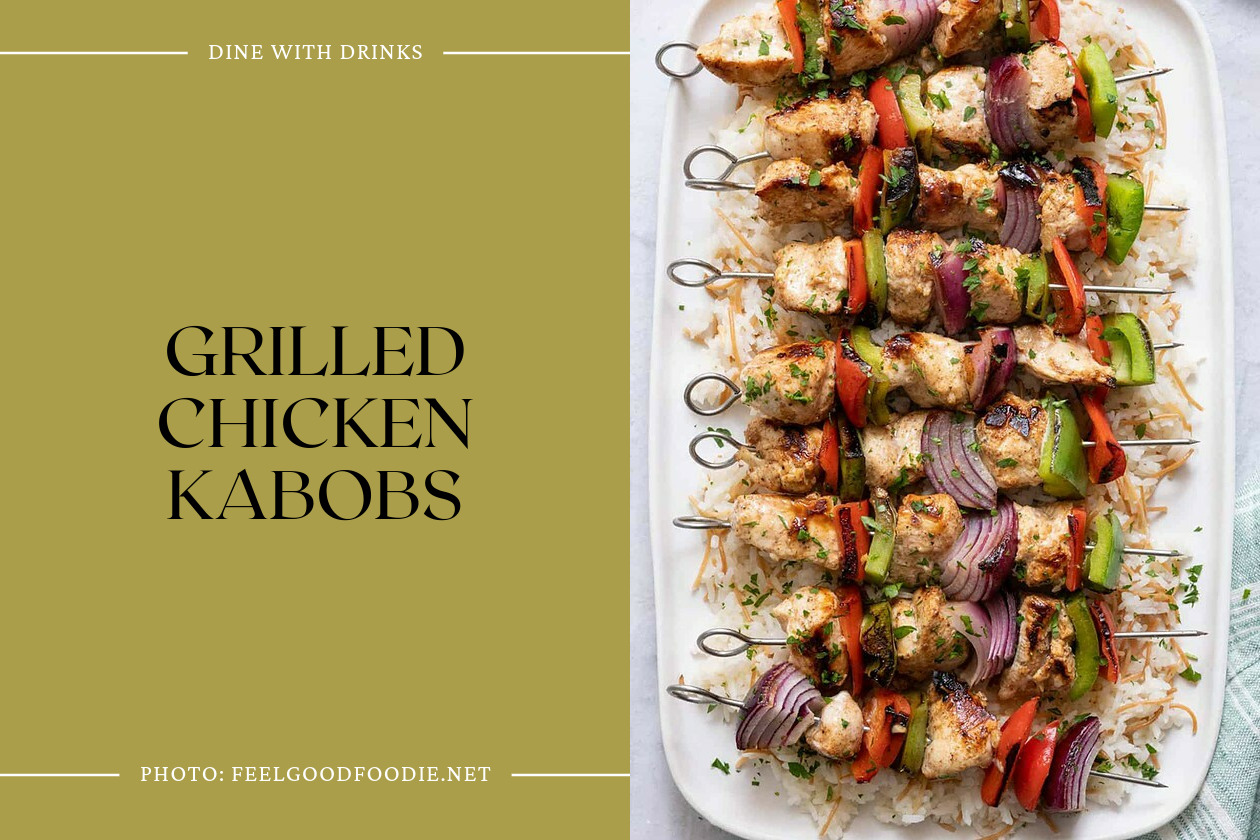 Grilled Chicken Kabobs are an easy and healthy option for any gathering. Packed with Mediterranean flavors, these kabobs feature marinated chicken breast, bell peppers, and onions.
The combination of spices, garlic, and lemon juice creates a delicious and vibrant taste. Perfect for a crowd, these kabobs can be served as an appetizer or main course. Overall, Grilled Chicken Kabobs are a flavorful and satisfying choice for shish kebab enthusiasts.
12. Shish Kabob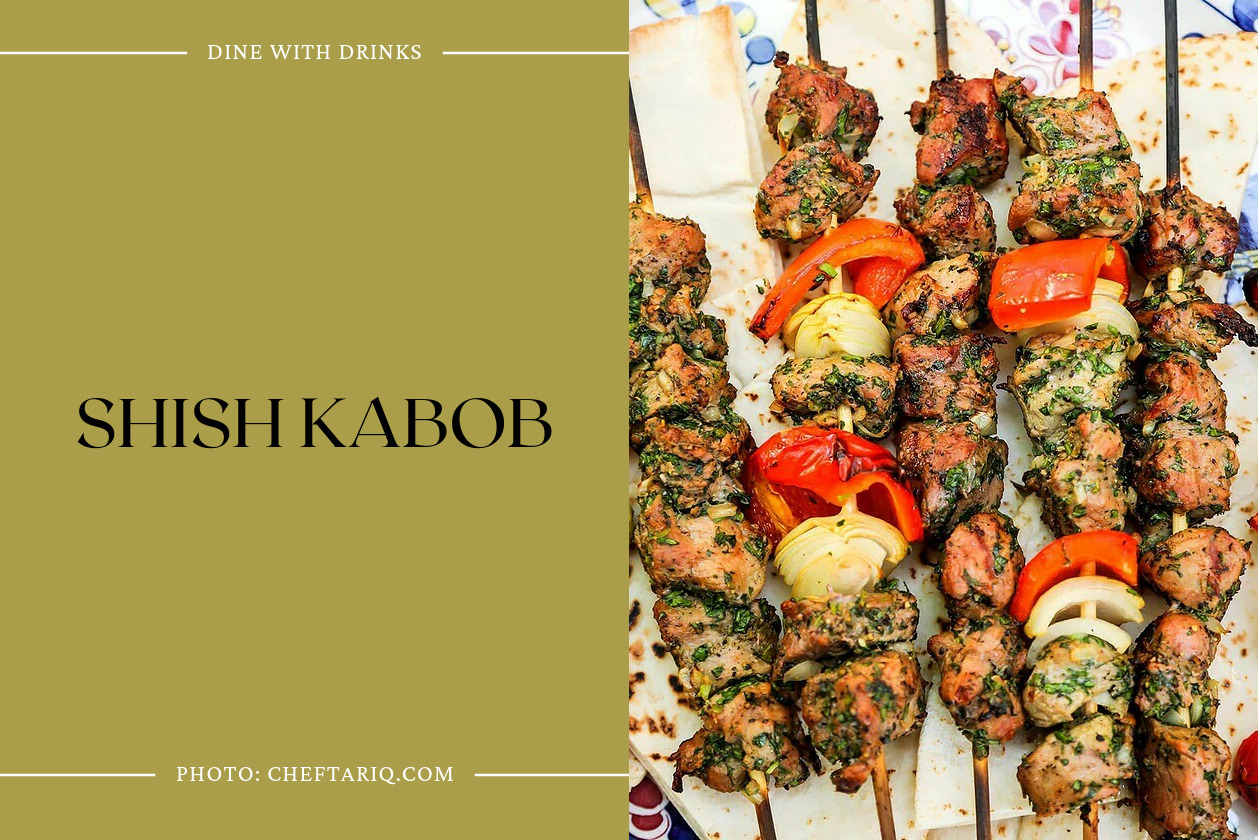 Shish Kabob is a traditional Mediterranean dish consisting of meat chunks, typically beef or lamb, marinated in a flavorful mixture of parsley, onions, olive oil, and spices.
The meat is then threaded onto skewers, along with vegetables such as red bell peppers and onions. Grilled over an open flame or baked in the oven, this recipe offers a delicious and timeless meal that captures the essence of Middle Eastern cuisine.
13. Hawaiian Pork & Pineapple Shish Kebabs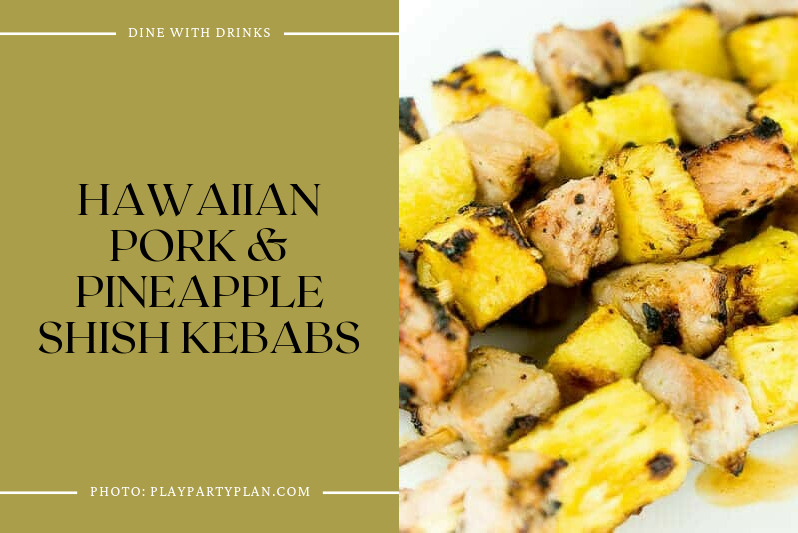 The Hawaiian Pork & Pineapple Shish Kebabs are a perfect summer dish for any gathering. The combination of marinated pork and juicy pineapple creates a sweet and savory flavor. The recipe is easy to prepare and cook on the grill.
The glaze made with coconut aminos, brown sugar, and ginger adds a delicious kick to the kebabs. Overall, these shish kebabs are a crowd-pleasing option for a tasty summer dinner.
14. Beef Shish Kebab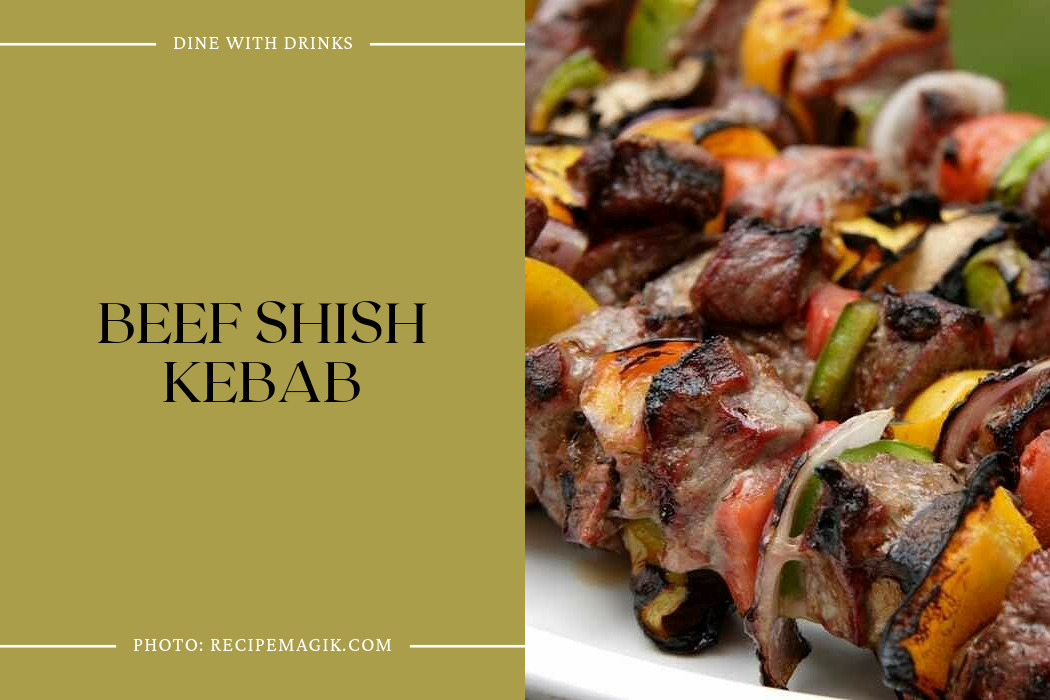 The Beef Shish Kebab recipe is a delightful and flavorful dish that is perfect for summer dinners. The juicy and tender pieces of beef, marinated with Middle Eastern spices, are roasted until charred on the outside while remaining juicy on the inside.
The addition of colorful grilled veggies adds a burst of freshness to the dish. This recipe is a great option for Father's Day dinner or any summer party. It pairs well with Persian saffron rice or a quinoa pilaf for a low-carb alternative. Overall, the Beef Shish Kebab is a delicious and easy-to-make dish that is sure to impress.