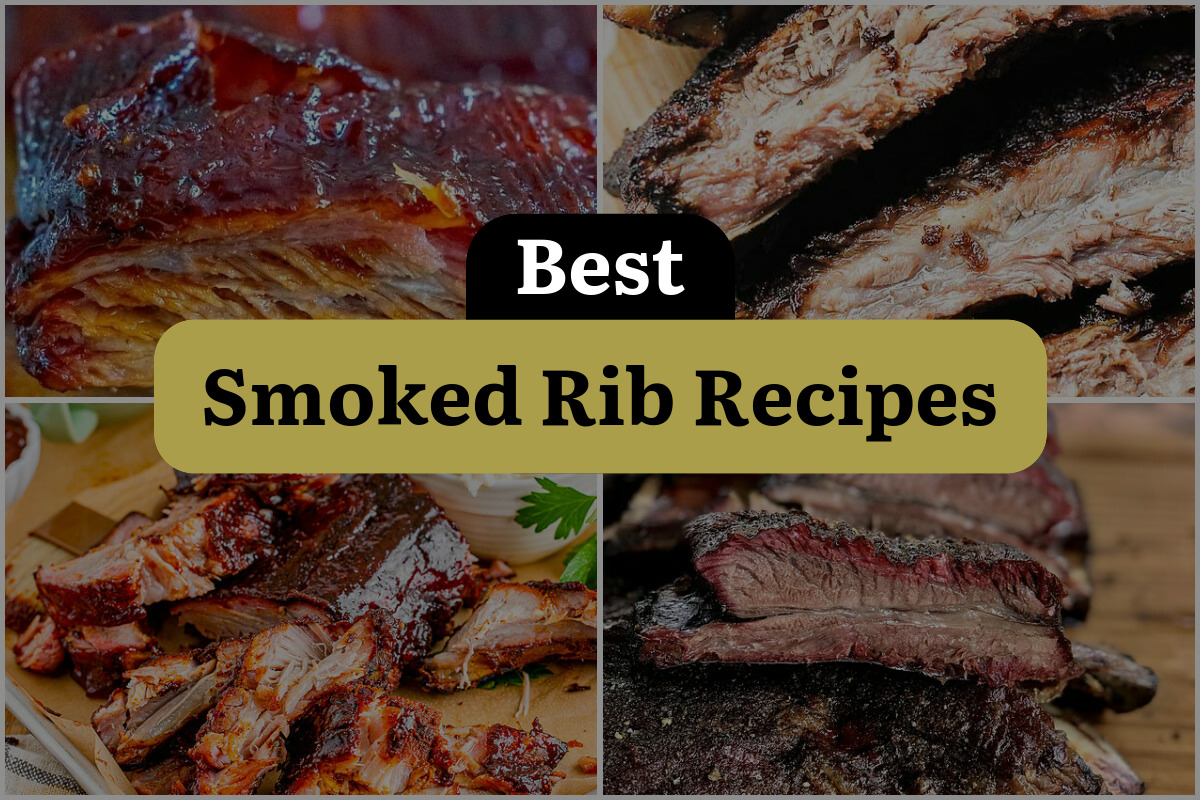 Are you ready to take your grilling game to the next level? Look no further than smoked ribs! The combination of tender meat, smoky flavor, and mouthwatering barbecue sauce is a match made in heaven.
Whether you're a seasoned pitmaster or a novice in the world of smoking, these best smoked rib recipes will have you licking your fingers in no time. So fire up your grill, grab your favorite seasoning rub, and get ready to indulge in some seriously delicious ribs. Let's dive in!
1. Smoked Pork Ribs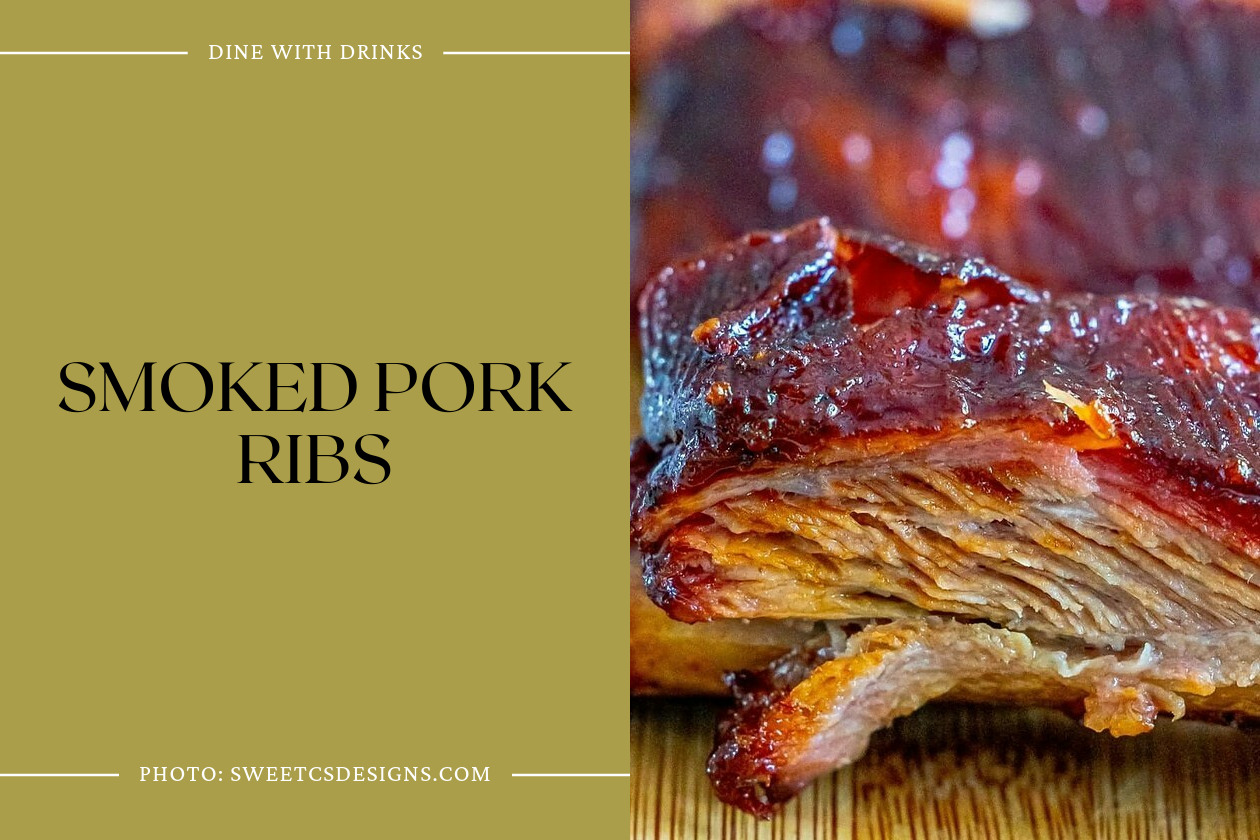 The smoked pork ribs recipe delivers tender, juicy rib meat with a crispy, crunchy bark and tons of smoky flavor. It is perfect for beginners with helpful tips and information on preparation, seasoning, and more.
The ribs are easy to make and turn out restaurant-quality, making them a favorite for summer picnics or parties. Overall, this recipe is a must-try for anyone looking to become a rib smoking pitmaster.
2. Smoked Beef Ribs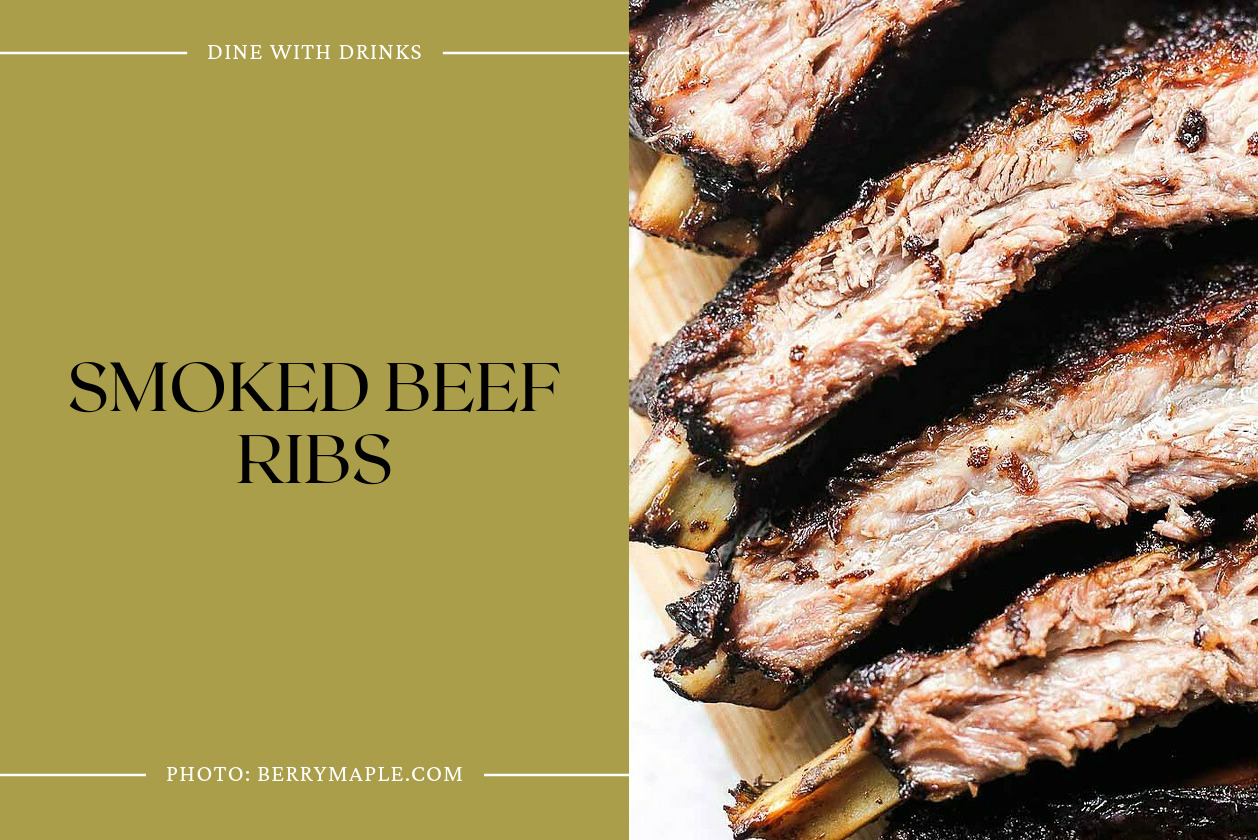 Smoked Beef Ribs are a delicious and flavorful option for any barbecue enthusiast. The recipe calls for a simple rub consisting of onion powder, brown sugar, black pepper, salt, and paprika, which adds a nice touch of spice without overwhelming the ribs.
The ribs are cooked in an electric smoker at 275 degrees for 2-3 hours, resulting in juicy and tender meat. Trimming excess fat is recommended to prevent the meat from becoming too fatty. Overall, this recipe is a great choice for those looking to enjoy fall-off-the-bone ribs with minimal effort.
3. Smoked Ribs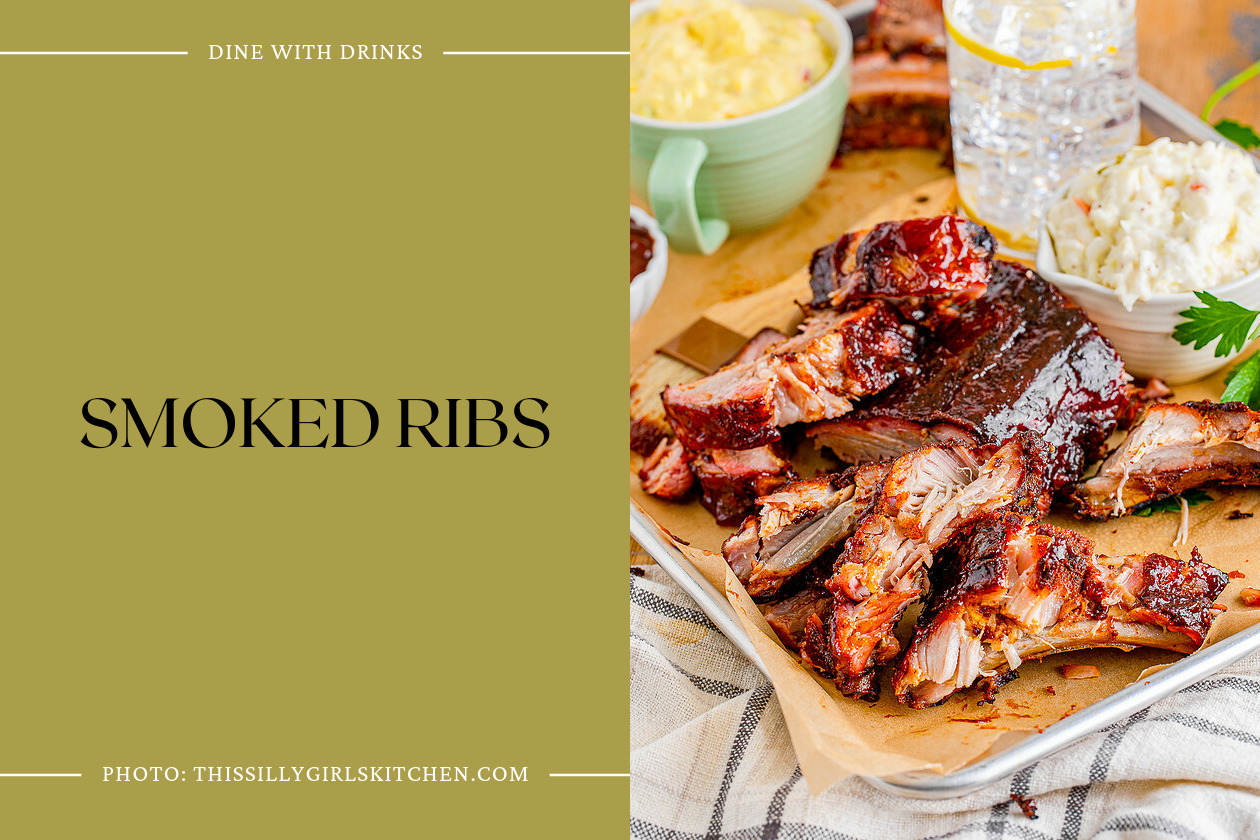 If you're looking for a mouthwatering smoked rib recipe, look no further than these Smoked Ribs. With a homemade rub and a sweet BBQ sauce, these fall-off-the-bone ribs are a crowd favorite.
Whether it's a family dinner or a gathering with friends, these ribs are a hit. The smoking process adds a depth of flavor that is worth the extra time. Simply follow the recipe and enjoy the delicious results.
4. Smoked Beef Back Ribs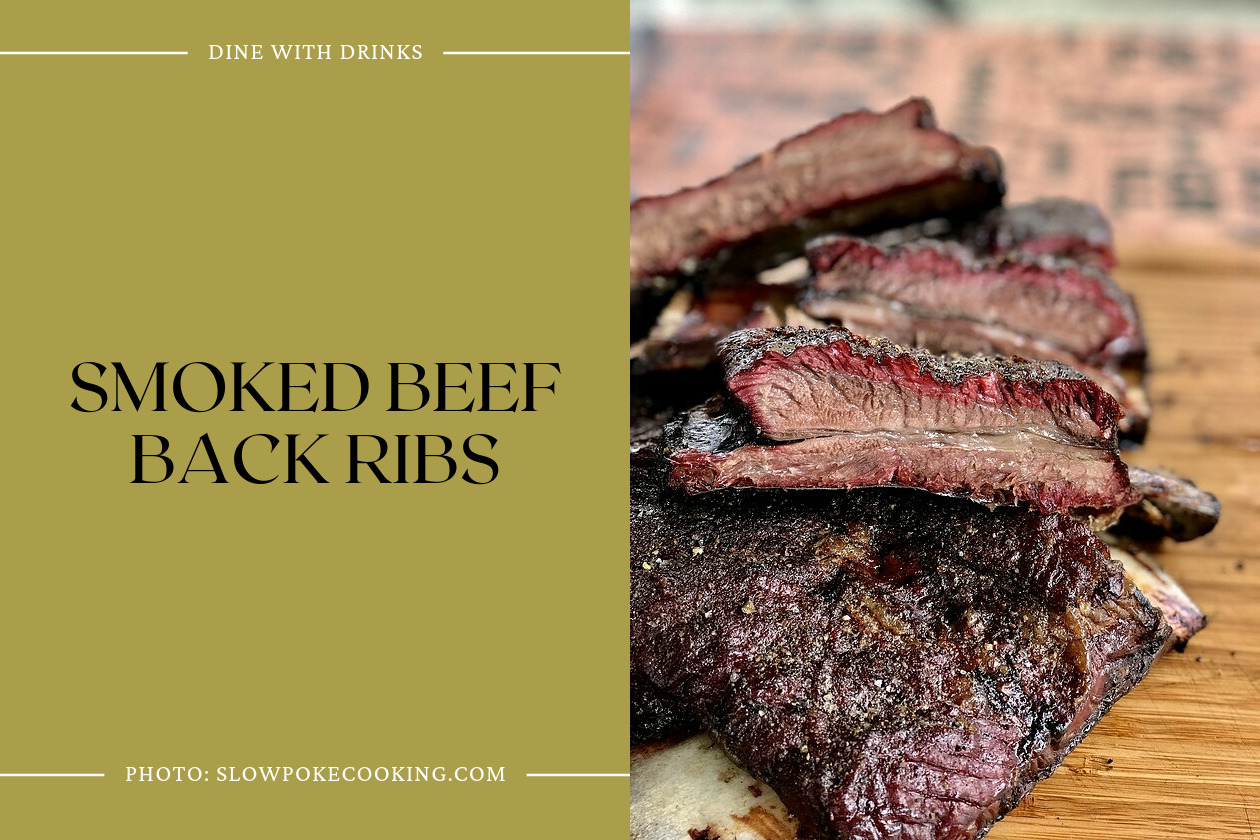 The Smoked Beef Back Ribs recipe is a simple and flavorful way to enjoy beef ribs. The ribs are generously seasoned with a blend of kosher salt, black pepper, garlic powder, and onion powder.
Smoked for 7-9 hours until reaching an internal temperature of 200 degrees F, the ribs are then sliced and served. This recipe offers a delicious and meaty alternative to traditional pork ribs.
5. Pellet Grill Beef Short Ribs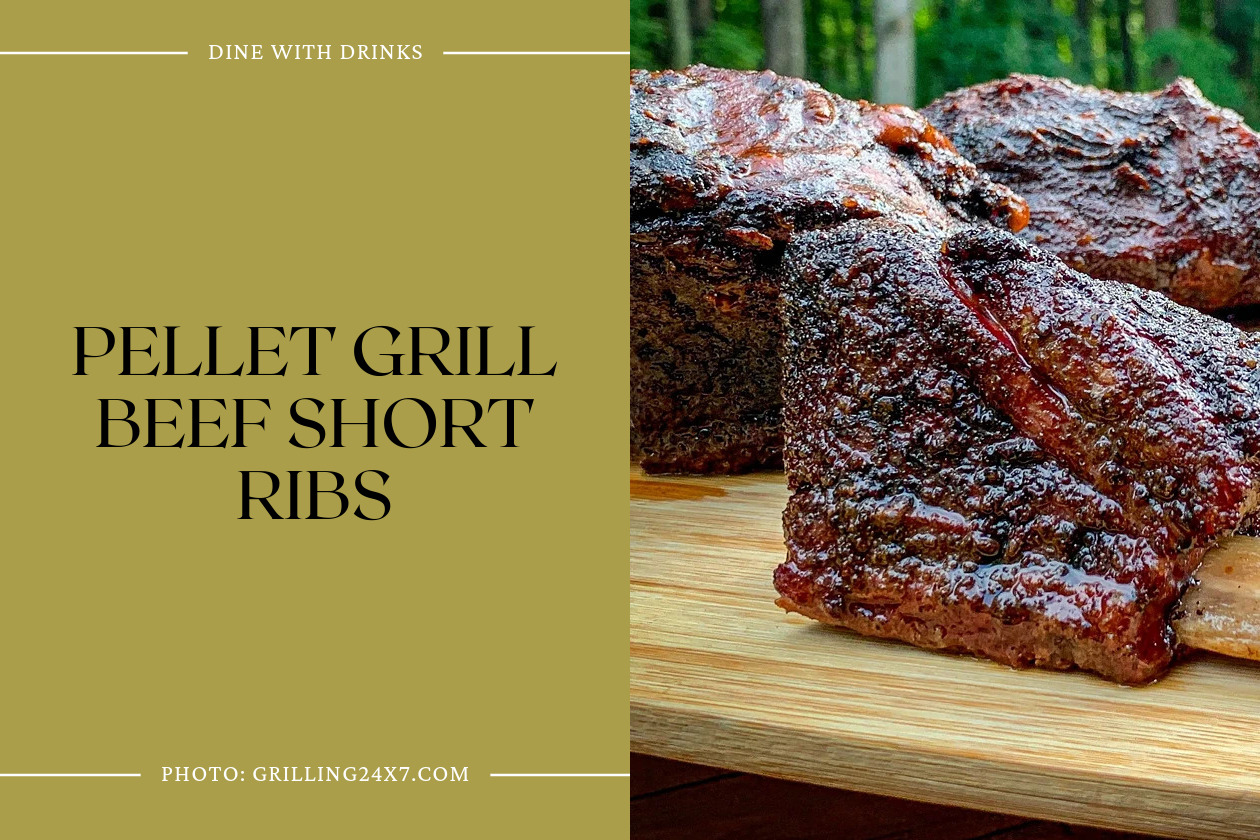 The Pellet Grill Beef Short Ribs recipe is a game-changer for rib lovers. These ribs are cooked low and slow until they become incredibly tender and juicy.
The marinade of avocado oil and Worcestershire sauce adds a flavorful punch, while the black pepper and BBQ dry rub create a delicious crust. The ribs are smoked for hours, resulting in a mouthwatering dish that will be the star of any dinner party or BBQ.
6. Smoked Prime Rib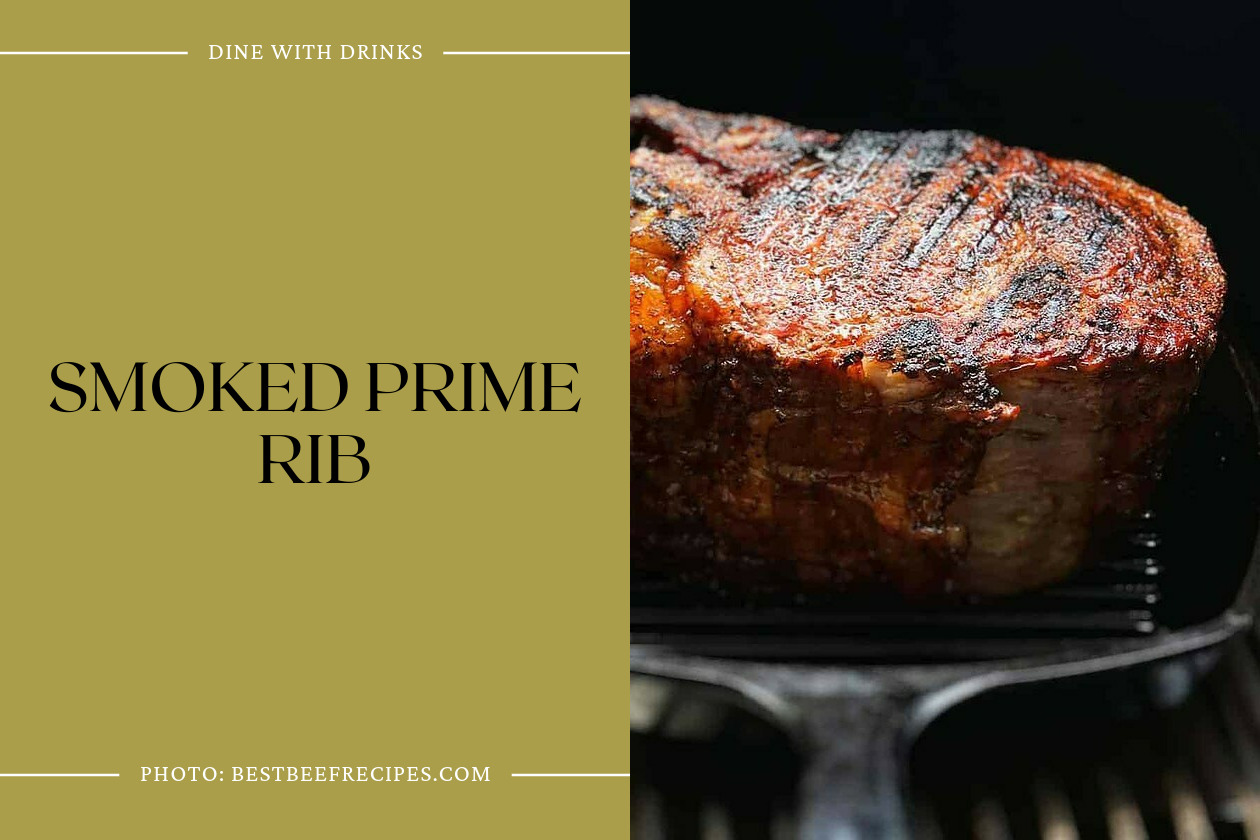 The Smoked Prime Rib recipe is a show-stopping centerpiece with incredible flavor from a simple rub and just a few hours of smoking.
The result is a perfectly tender roast with a beautiful crust that is juicy and irresistible. It's a favorite way to make prime rib, and once you try it, you'll want to smoke prime rib for every occasion.
7. Smoked Spare Ribs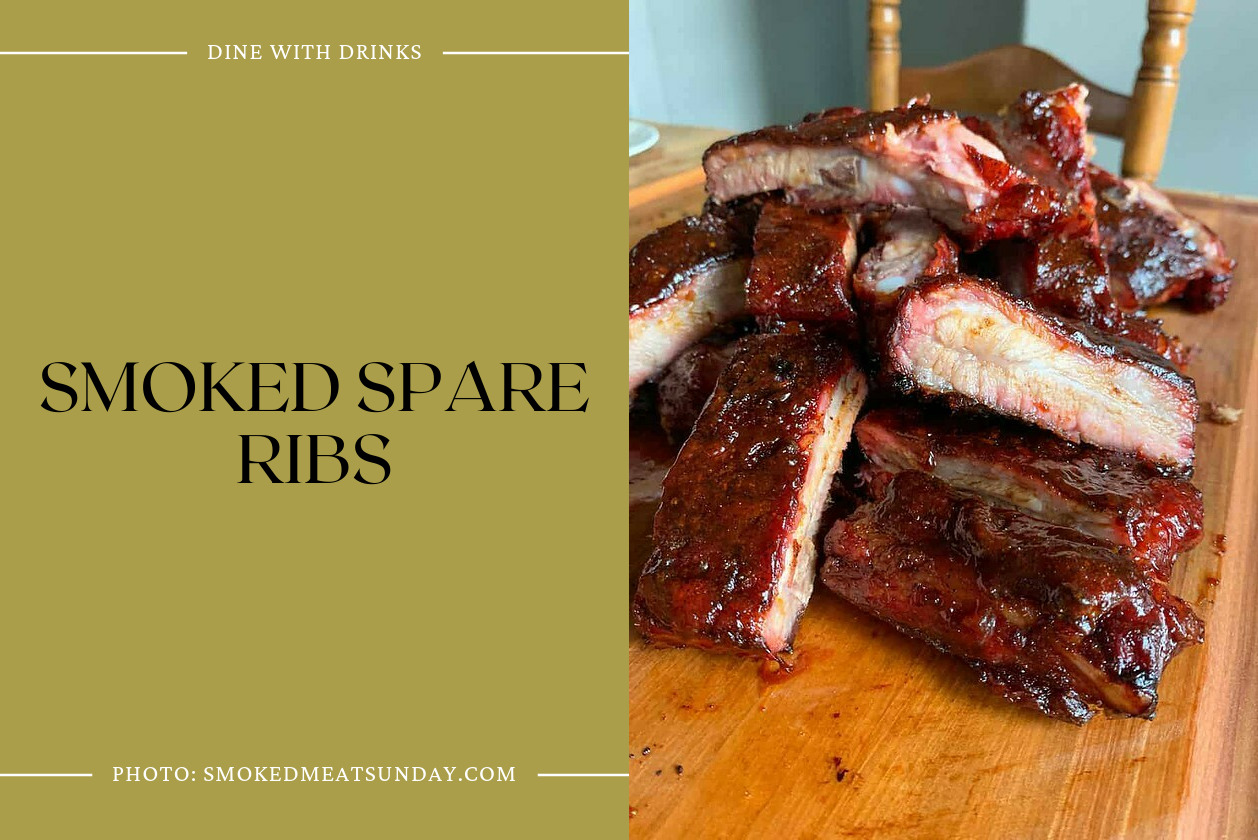 These smoked spare ribs are a must-try for rib lovers. The recipe creates moist and flavorful ribs that easily come off the bone with every bite.
The combination of a delicious rub and a rich mahogany-colored bark adds to the overall taste. Whether you choose to sauce or spritz the ribs, the end result is a mouthwatering dish that will leave you wanting more.
8. Sweet and Smoky Whisky Smoked Ribs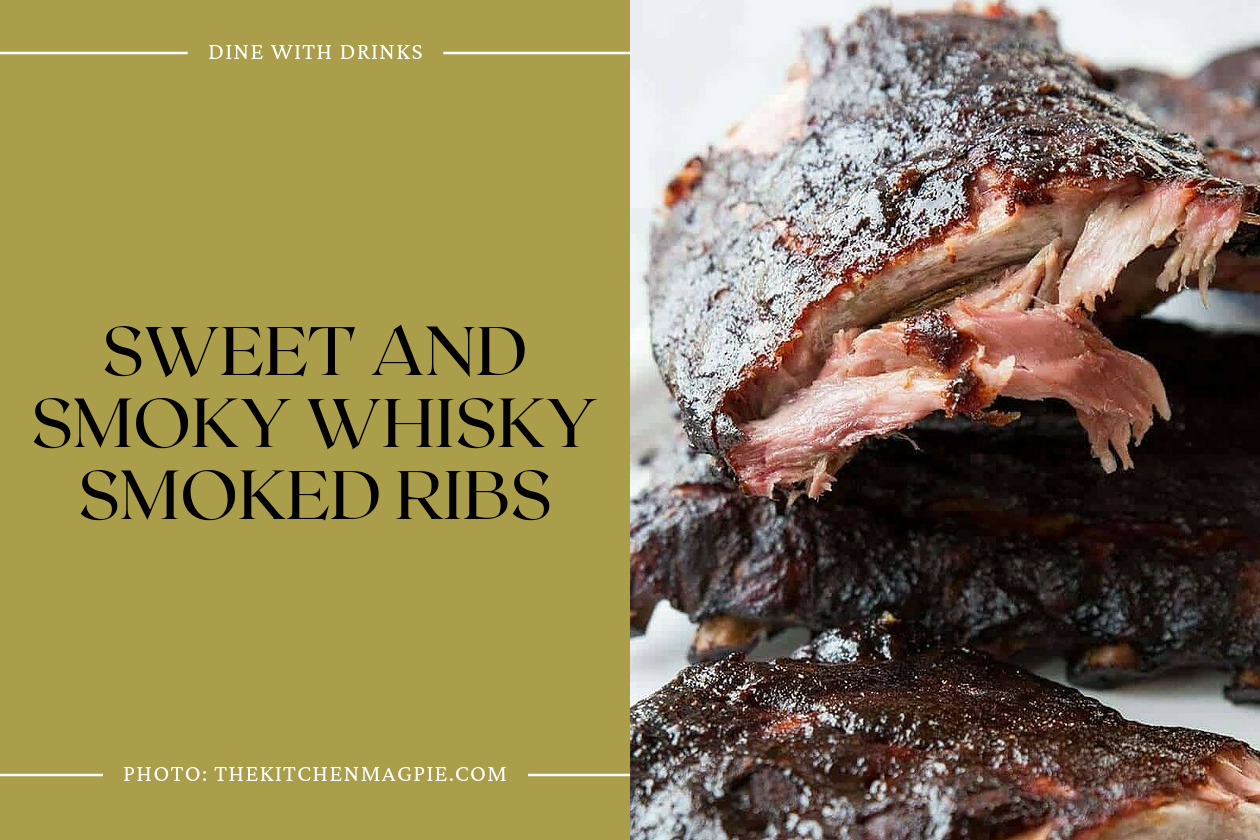 The Sweet and Smoky Whisky Smoked Ribs recipe is a simple and delicious way to prepare ribs in a smoker. The marinade, made with BBQ sauce, brown sugar, and apple whiskey, adds a sweet and smoky flavor to the ribs.
The recipe recommends smoking the ribs at 225 degrees for around 6 hours, basting them with the marinade throughout the cooking process. The end result is tender, fall-off-the-bone ribs with a mouthwatering taste. Whether you have a smoker, BBQ, or oven, this recipe is a winner.
9. Smoked Rib Sandwich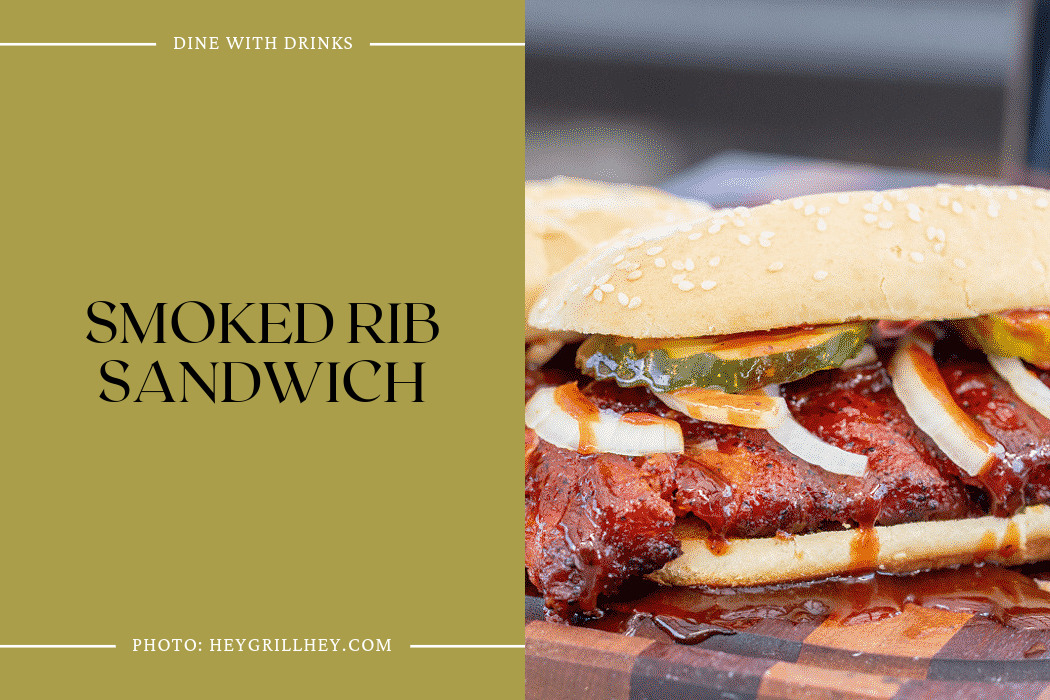 The Smoked Rib Sandwich is a delicious and flavorful recipe that replicates the popular drive-thru McRib sandwich. The ribs are cooked until they are tender and fall off the bone, ensuring a juicy and succulent texture.
The long braise in butter, brown sugar, and apple juice keeps the ribs moist and prevents them from drying out. Topped with classic McRib ingredients such as sliced onions, dill pickle slices, and BBQ sauce, this sandwich is a perfect homemade version of the fast-food favorite.
10. Smoked Honey Teriyaki Ribs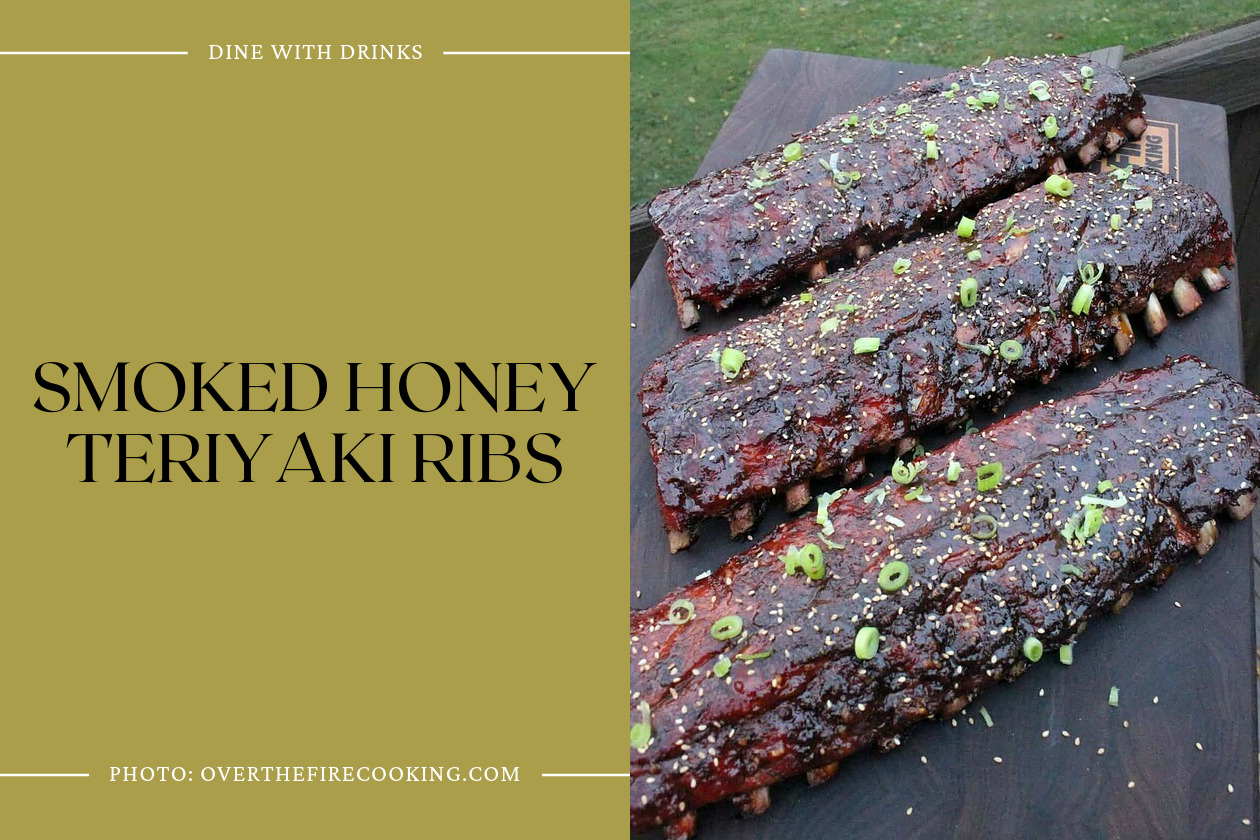 The Smoked Honey Teriyaki Ribs recipe combines smoky, savory, and sweet flavors in one delicious bite. Using St. Louis Style Ribs, the 3-2-1 method is followed, resulting in tender, flavorful ribs. The ribs are seasoned with a mix of spices, spritzed with apple cider vinegar, and then wrapped in butter, honey, and brown sugar.
Finally, they are glazed with a homemade Honey Teriyaki BBQ sauce. The end result is ribs with a delicious bark on the outside and a savory-sweet taste. Garnished with green onions and sesame seeds, these ribs are a must-try for rib lovers.
11. Smoked Texas Style Pork Spare Ribs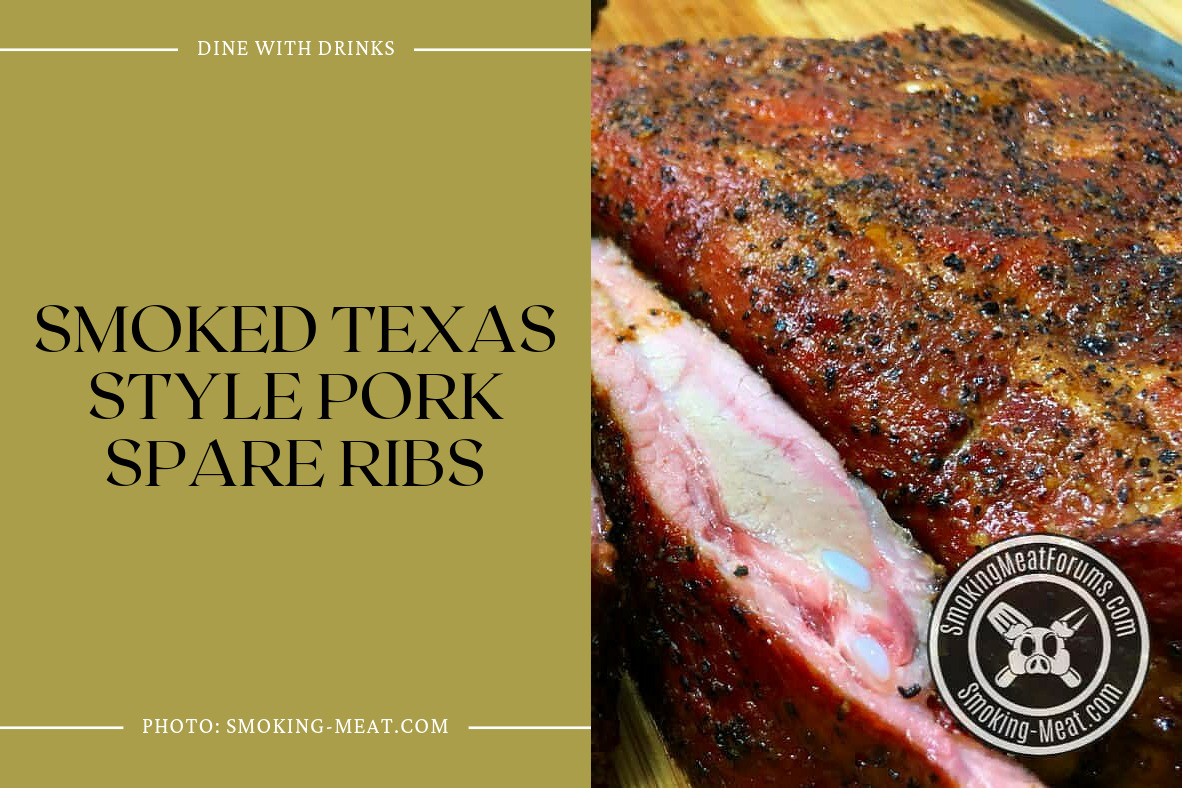 Smoked Texas Style Pork Spare Ribs are a perfect choice for those looking for a rib recipe without sugar. These ribs are seasoned with a Texas-style rub consisting of salt, pepper, garlic, and onion.
Instead of using barbecue sauce, a savory mop is used to keep the ribs moist and add layers of flavor while they cook in the smoker. The ribs are cooked at a low temperature until tender, without the need for wrapping. The end result is delicious, flavorful ribs that are perfect for those watching their sugar intake.
12. Royal Smoked Baby Back Ribs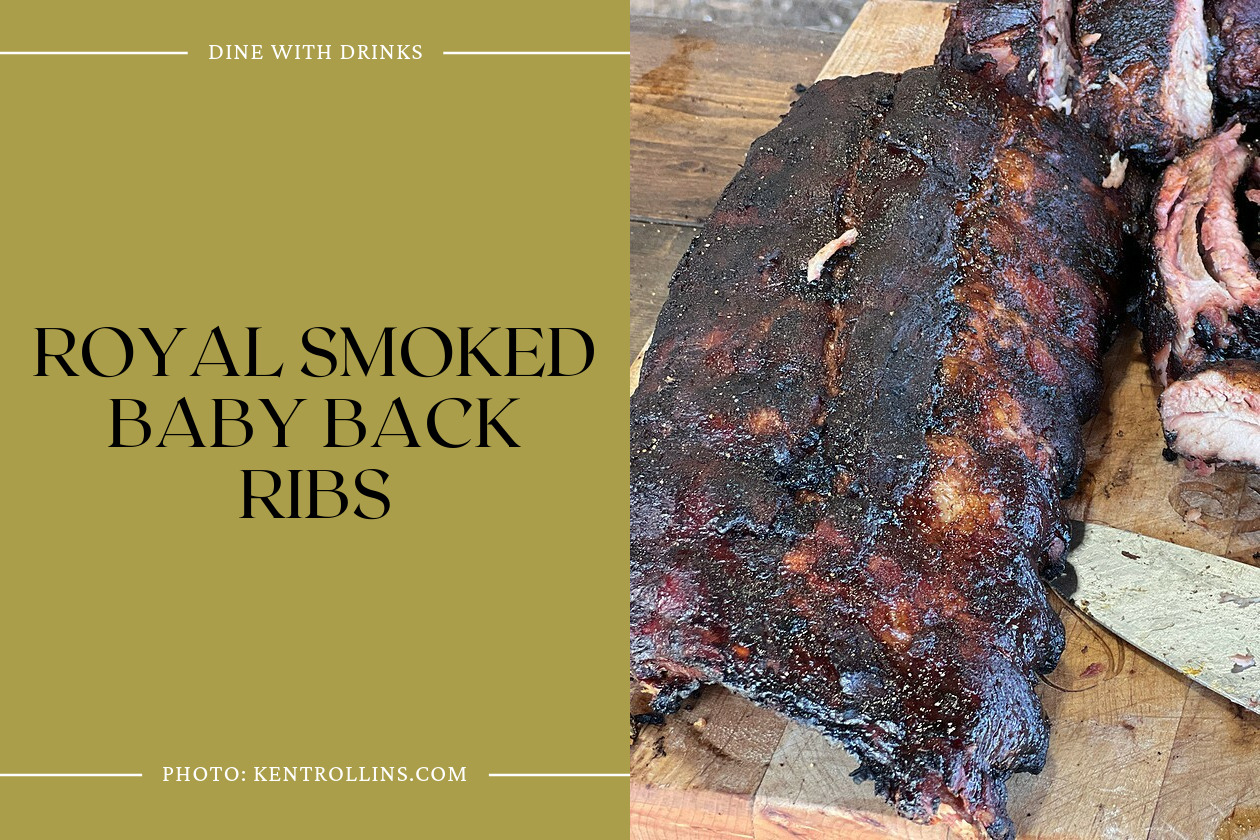 The Royal Smoked Baby Back Ribs recipe is a flavorful and moist way to smoke ribs. The marinade of Crown Royal Peach and Sprite infuses the meat with a delicious whiskey and citrus flavor.
The ribs are then seasoned with a rib rub and smoked at 250 degrees for about two and a half hours before being wrapped in foil or pink paper. The ribs are tender and can be spritzed with the marinade before being served. Overall, this recipe delivers delicious and succulent smoked baby back ribs.
13. Pork Ribs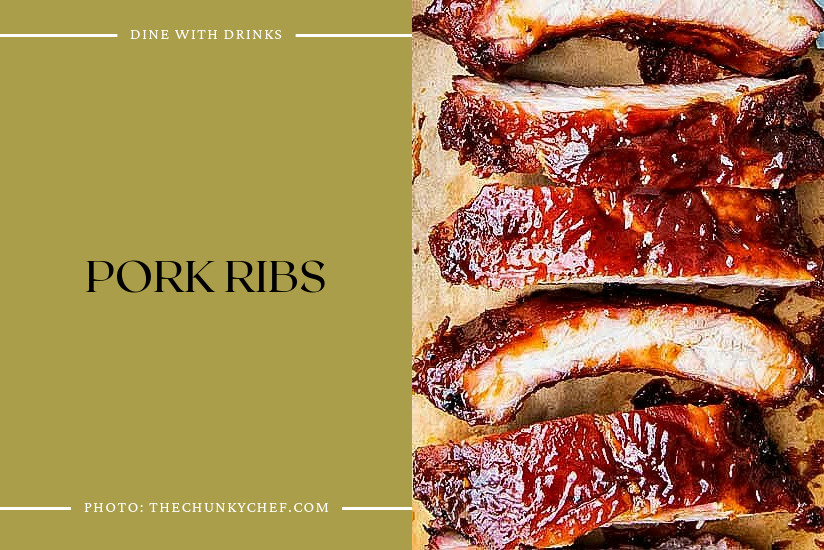 The Pork Ribs recipe is a delicious and versatile option for smoked ribs. It provides instructions for using a smoker, grill, or oven, allowing for year-round enjoyment. The ribs are coated in a mustard mixture, seasoned with a dry rub, and smoked for several hours.
They are then wrapped in foil with brown sugar, honey, butter, and bourbon before being returned to the smoker. Finally, the ribs are brushed with BBQ sauce and smoked for an additional hour. This recipe offers tender and flavorful ribs that are sure to impress.
14. Oven Baked Pork Ribs with Dry Rub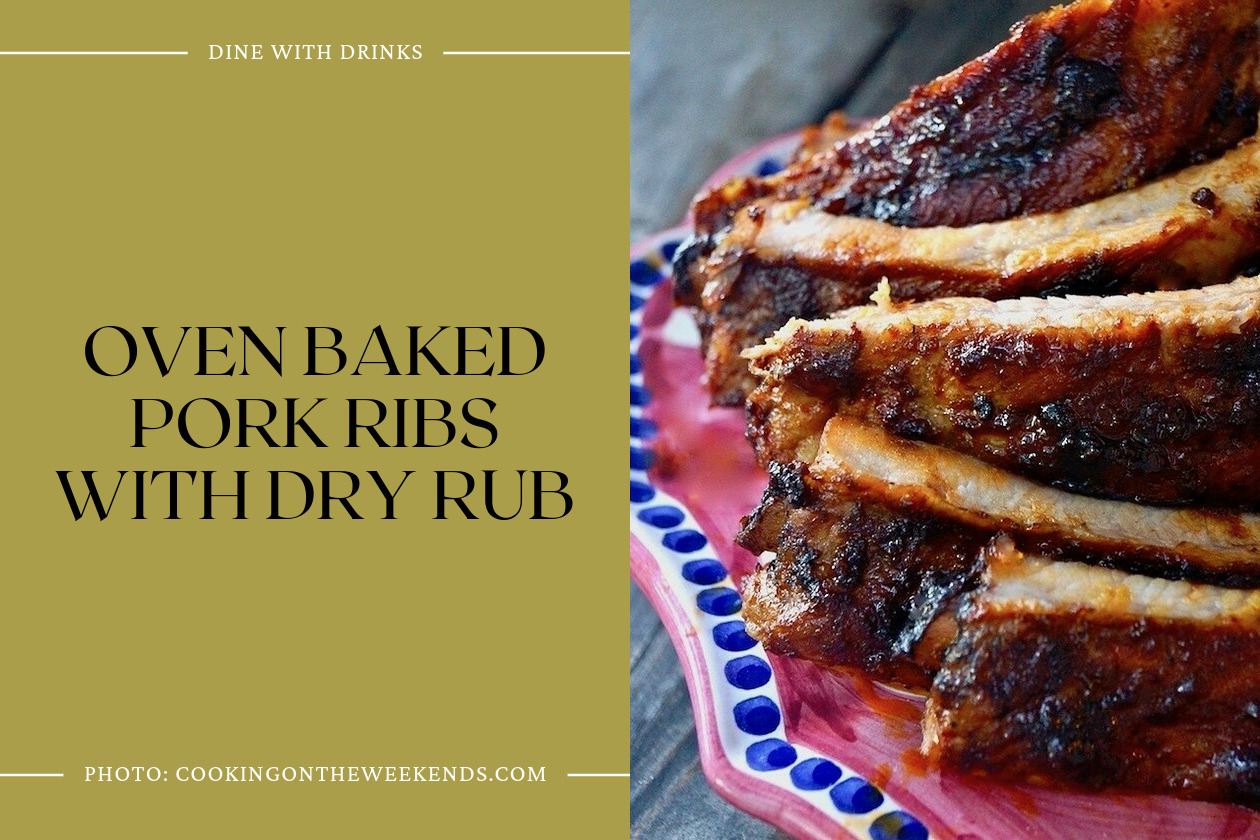 Oven Baked Pork Ribs with Dry Rub are smoky, sweet, spicy, and incredibly succulent. The spice rub transforms into a delectable sauce as the ribs slowly cook to perfection. These ribs are a fantastic choice for any season and are sure to be a hit with non-vegetarians.
Generously coating the ribs with the spice mix ensures that each piece is perfectly flavored. Searing the ribs before baking seals in juices and adds a caramelized surface. Overall, this recipe delivers mouthwatering, tender ribs with a delightful combination of flavors.
15. Honey Garlic Smoked Ribs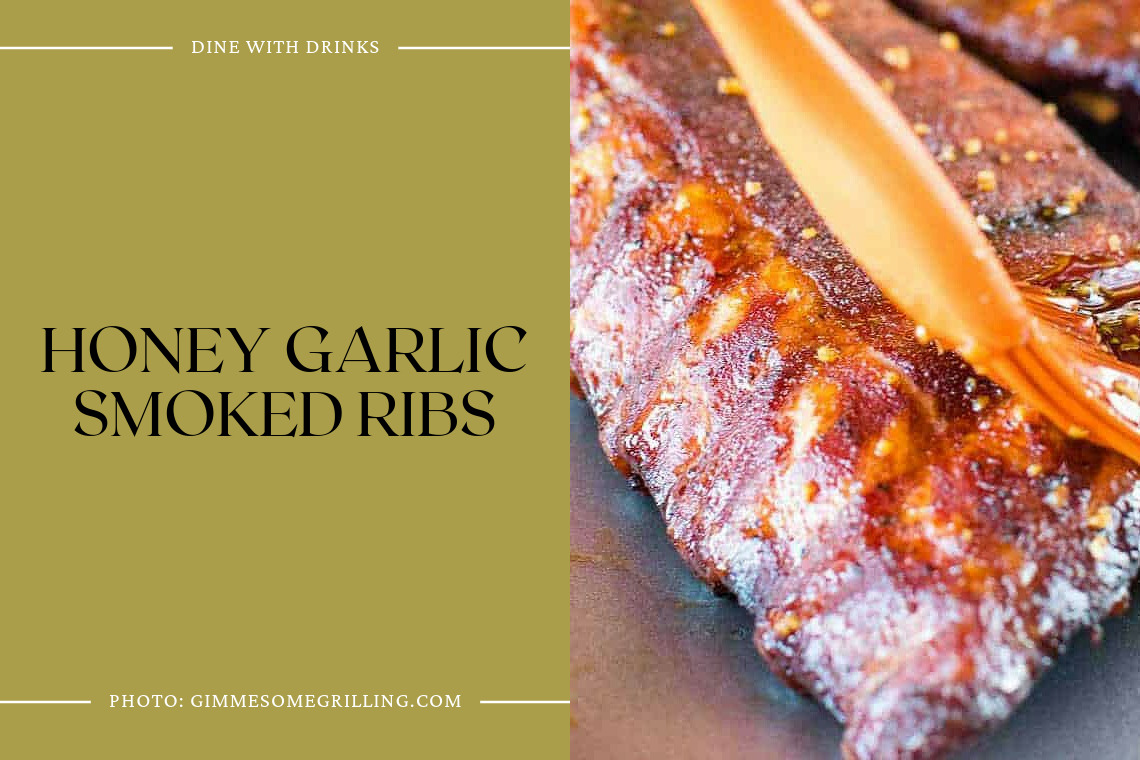 These Honey Garlic Smoked Ribs are a must-try for any rib lover. The tender, fall-off-the-bone ribs are smoked to perfection using the 3-2-1 method. The honey garlic sauce adds a flavorful twist to the traditional smoked ribs.
With a combination of sweet honey, savory garlic, and a hint of soy sauce, the sauce takes these ribs to a whole new level. Whether you're a beginner or an experienced smoker, this recipe is easy to follow and yields delicious results. Give these Honey Garlic Smoked Ribs a try and prepare to be amazed.