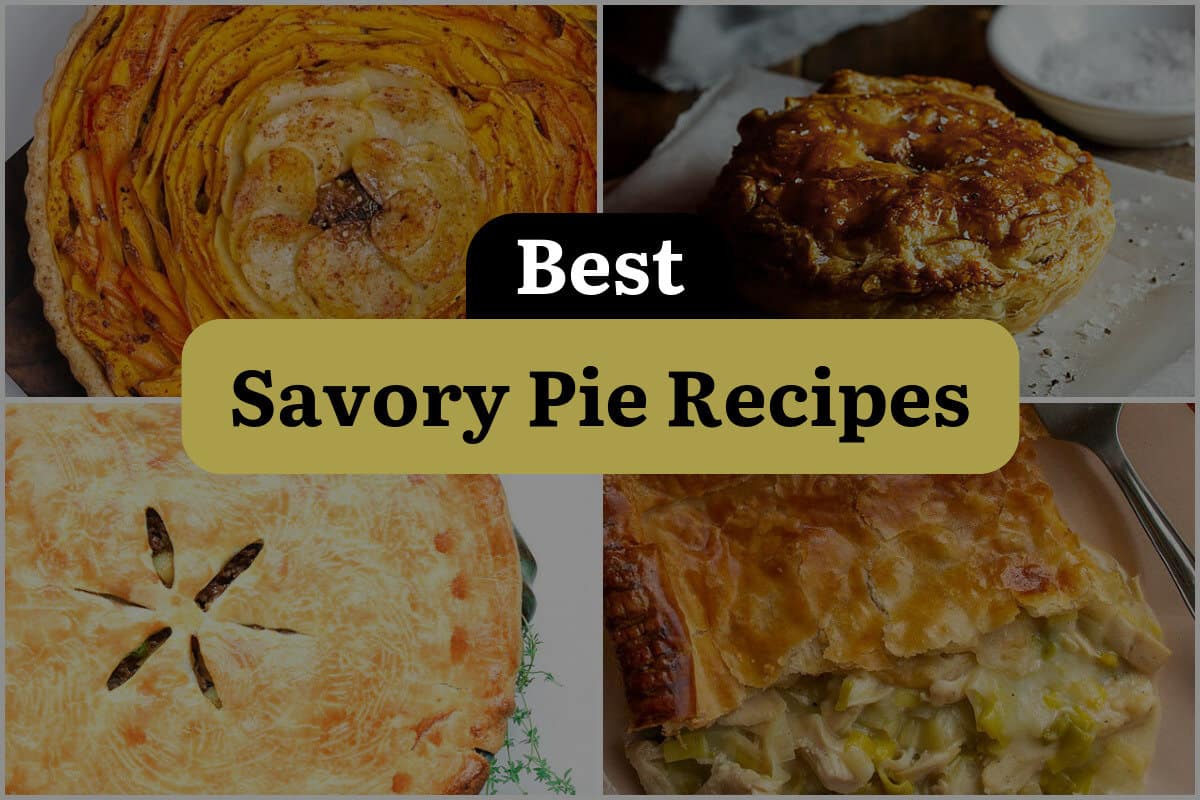 Are you ready to tantalize your taste buds with some delicious savory pies? Look no further! In this blog post, we will explore the best savory pie recipes that are guaranteed to satisfy your cravings.
From flaky crusts to mouthwatering fillings, these pies are the perfect comfort food for any occasion. Whether you're a meat lover or a vegetarian, there's a savory pie recipe here that will leave you wanting more. So, get your apron on and let's dive into the world of savory pie perfection!
1. Savory Pie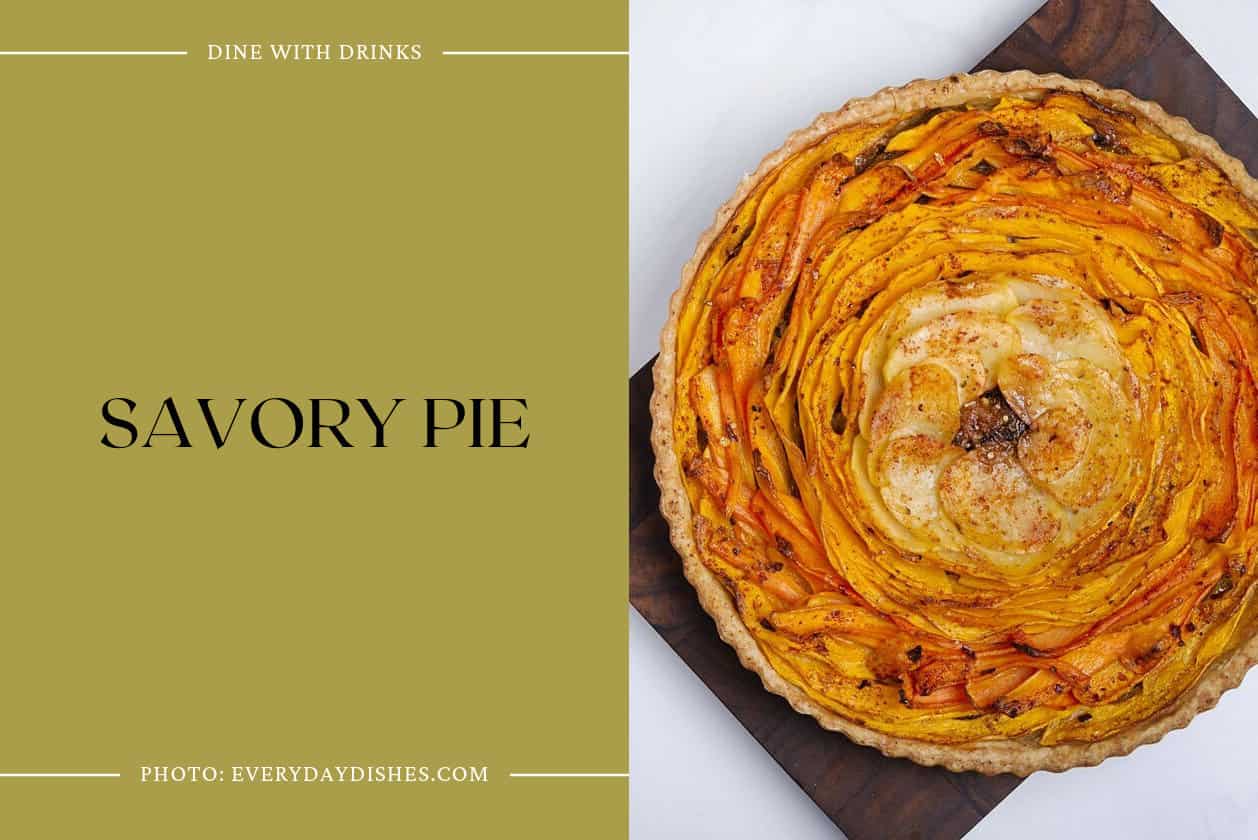 The Savory Pie recipe is a vegan delight that will impress both vegans and non-vegans alike. With a flaky crust made with vegan butter, a Dijon mustard spread, and caramelized green onions, this pie is bursting with flavor.
Thin slices of butternut squash, carrots, and potato are arranged in concentric circles, giving the pie a beautiful and appetizing appearance. Seasoned with paprika, chili flakes, garlic powder, and olive oil, this pie is a crowd-pleaser that is perfect for cool weather gatherings. Serve it alongside your favorite fresh salad for a complete meal.
2. Pepper Steak Pie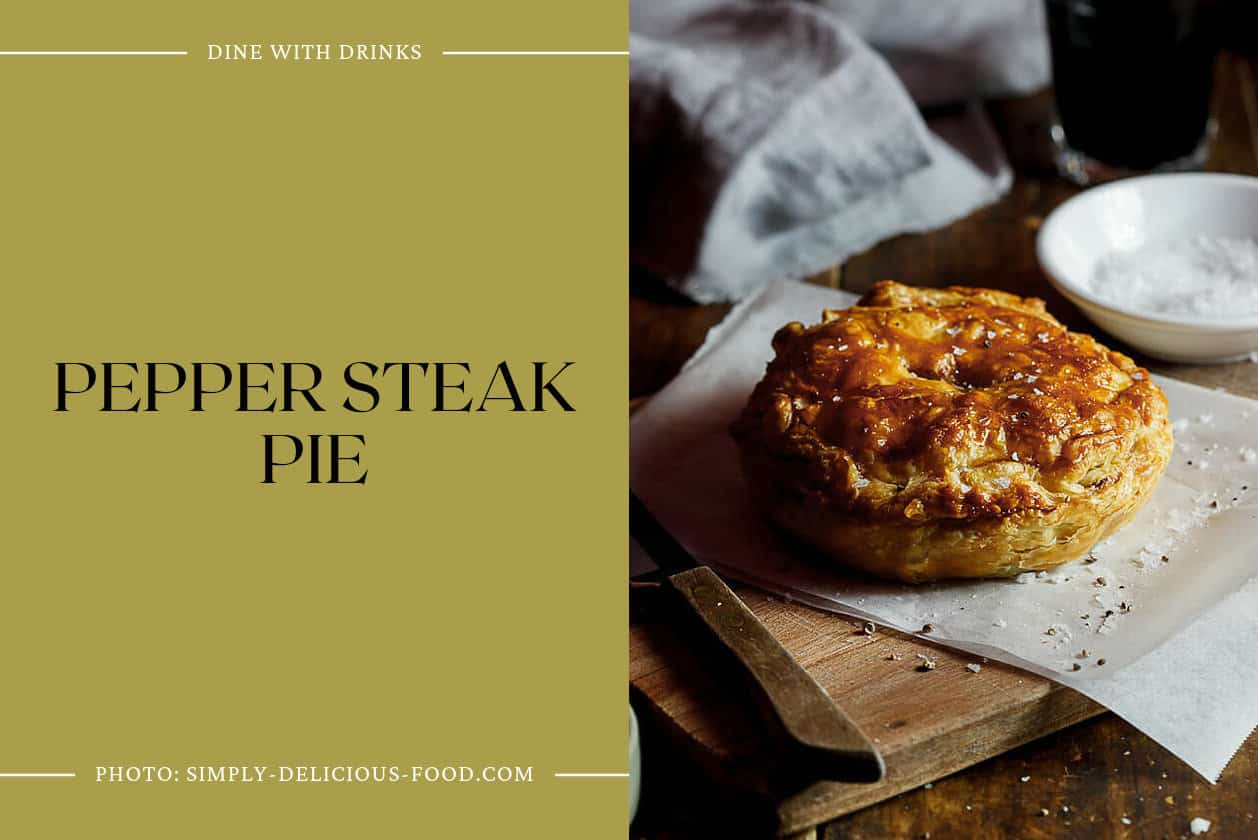 The Pepper Steak Pie is a mouthwatering savory pie with a buttery, flaky golden pastry filled with melt-in-the-mouth steak and a rich, peppery gravy. The pie is comforting, homey, and perfect for winter.
The key to a successful pie is ensuring the pastry is properly cooked, resulting in a golden, flaky exterior. With a delicious filling and good company, this pie guarantees a delightful dining experience.
3. Shepherd's Pot Pie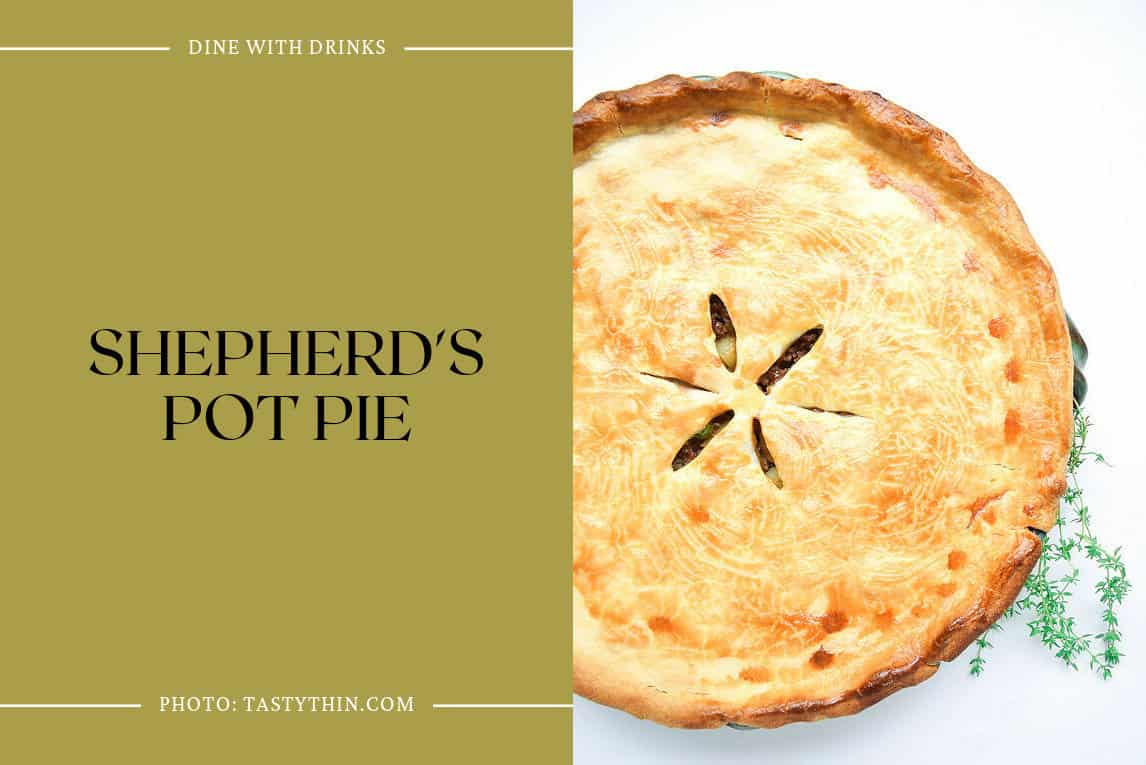 Shepherd's Pot Pie is a classic and nutritious savory pie that combines the flavors of Shepherd's Pie and Pot Pie. The filling consists of ground beef, vegetables, and spices, topped with a flaky pie crust. It is a comforting and hearty dish perfect for cold winter days or cozy autumn evenings.
The recipe is easy to make and can be customized with different meats or gluten-free options. It is also freezer-friendly, making it convenient for meal prep. Shepherd's Pot Pie is a family favorite that is sure to please everyone's taste buds.
4. Easy Chicken and Leek Pie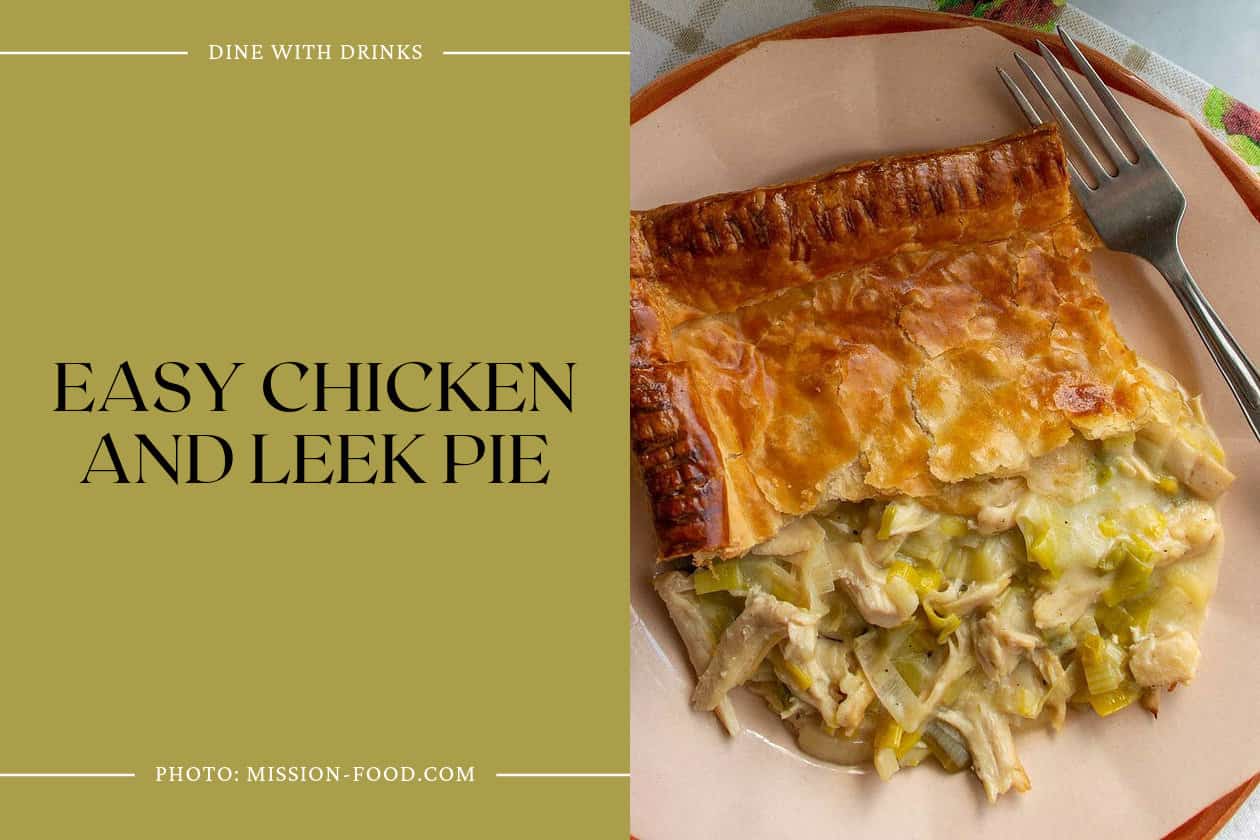 The Easy Chicken and Leek Pie recipe offers a convenient and flavorful way to make a savory pie. It suggests roasting boneless chicken and shredding the meat, using store-bought or homemade chicken stock or broth, and adding cream for creaminess.
The recipe recommends using puff pastry for the topping and highlights the versatility of using leeks in the filling. Overall, this recipe provides a simple and enjoyable way to create a delicious chicken and leek pie.
5. Italian Savory Rustic Pie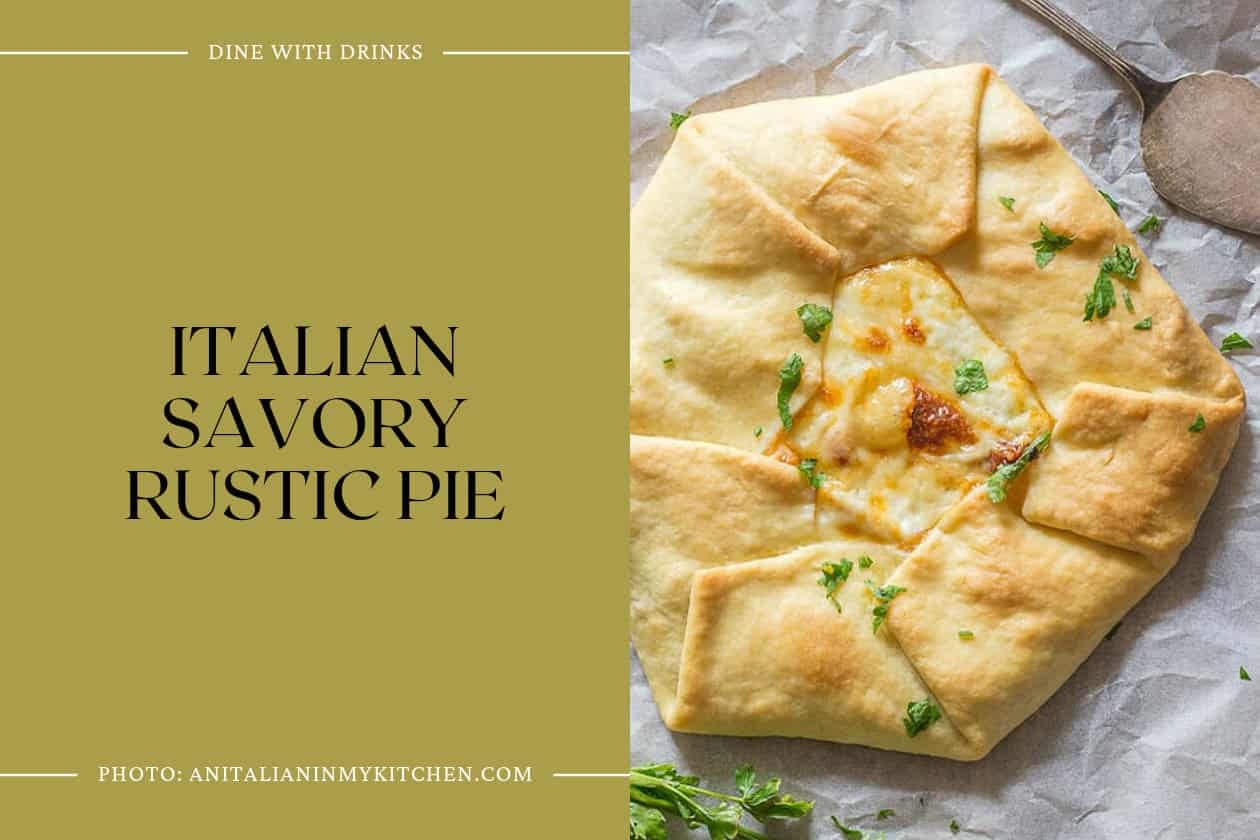 The Italian Savory Rustic Pie is a delectable main dish or appetizer with a creamy filling of Prosciutto di Parma and Gruyere or Fontina Cheese. It is a popular dish in Italy, often served at family gatherings.
The pie can be made with a two-crust or one-crust, known as a galette. The recipe suggests using a pie crust with little to no sugar for the best results. Overall, the Italian Savory Rustic Pie is a must-try for those seeking a savory and flavorful pie option.
6. Potato Pie Crust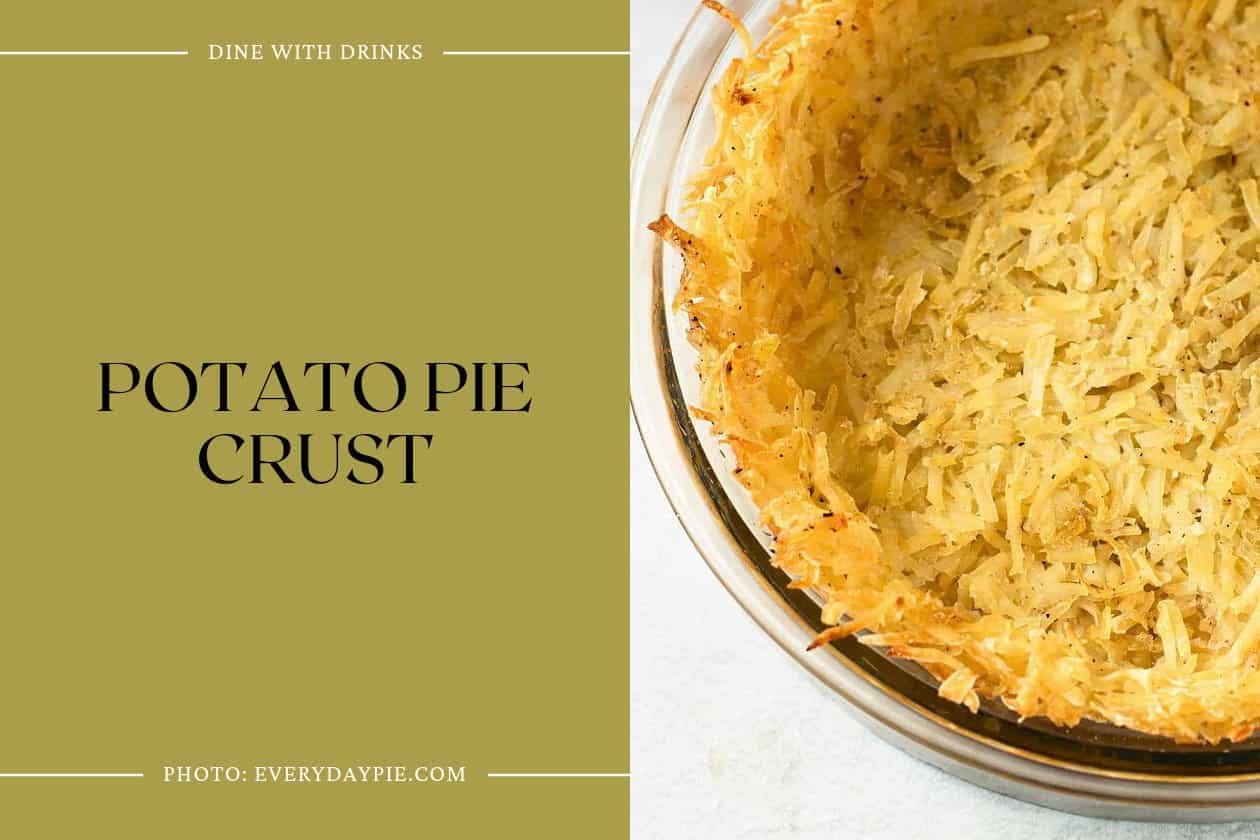 The Potato Pie Crust is a simple and easy-to-make crust that pairs well with any savory pie recipe. Made with frozen hash browns, olive oil, salt, and pepper, this crust has a crispy texture and absorbs the flavors of the filling.
It is a great gluten-free option for quiches and works well with hearty fillings like cheeseburger casserole or breakfast pie.
7. Vidalia Onion Pie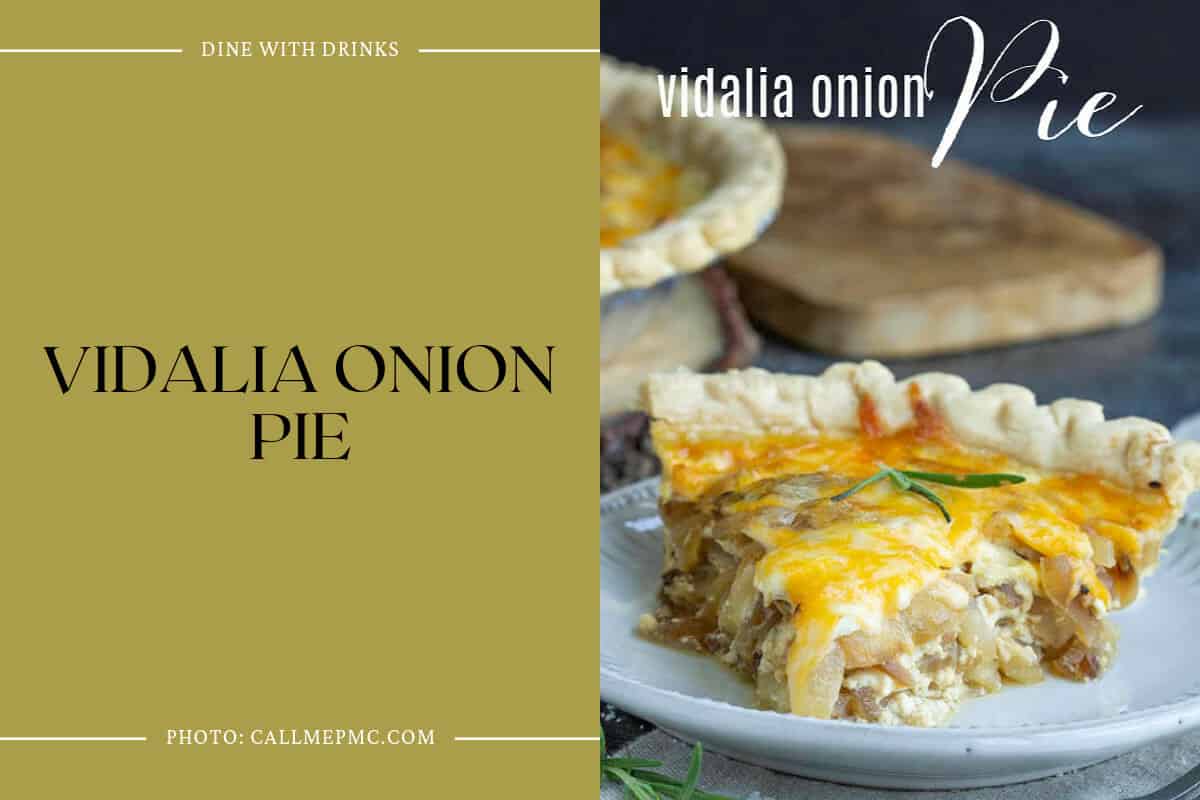 Vidalia Onion Pie is a classic Southern recipe that features layers of sweet Vidalia onions, milk, eggs, and cheese. This savory pie has a mild onion flavor and makes a delicious side dish. The onions are cooked down until soft and caramelized, then combined with a mixture of milk, eggs, and seasonings.
The pie is topped with a combination of cheddar and Monterrey Jack cheese, which adds a creamy and cheesy finish. Overall, Vidalia Onion Pie is a simple and flavorful dish that is sure to please onion lovers and non-onion lovers alike.
8. Simple Vegan Pot Pie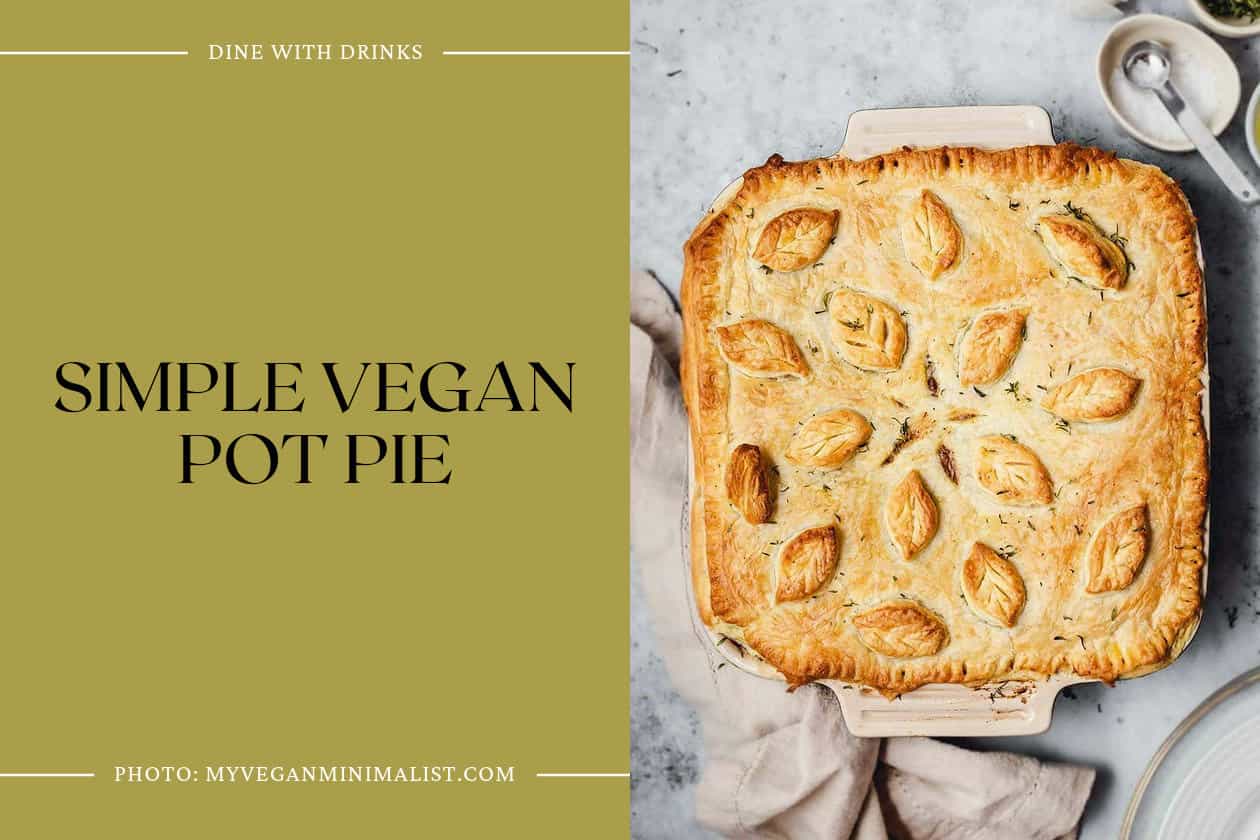 The Simple Vegan Pot Pie is a comforting and budget-friendly recipe packed with veggies and a secret portion of protein. It's easy to make and has been perfected over time.
The recipe includes tofu, herbs, and spices, and can be customized with different vegetables or protein substitutes. The step-by-step photos provided make it less intimidating for beginners. Overall, it's a delicious and satisfying option for a savory pie.
9. Vegetable Pie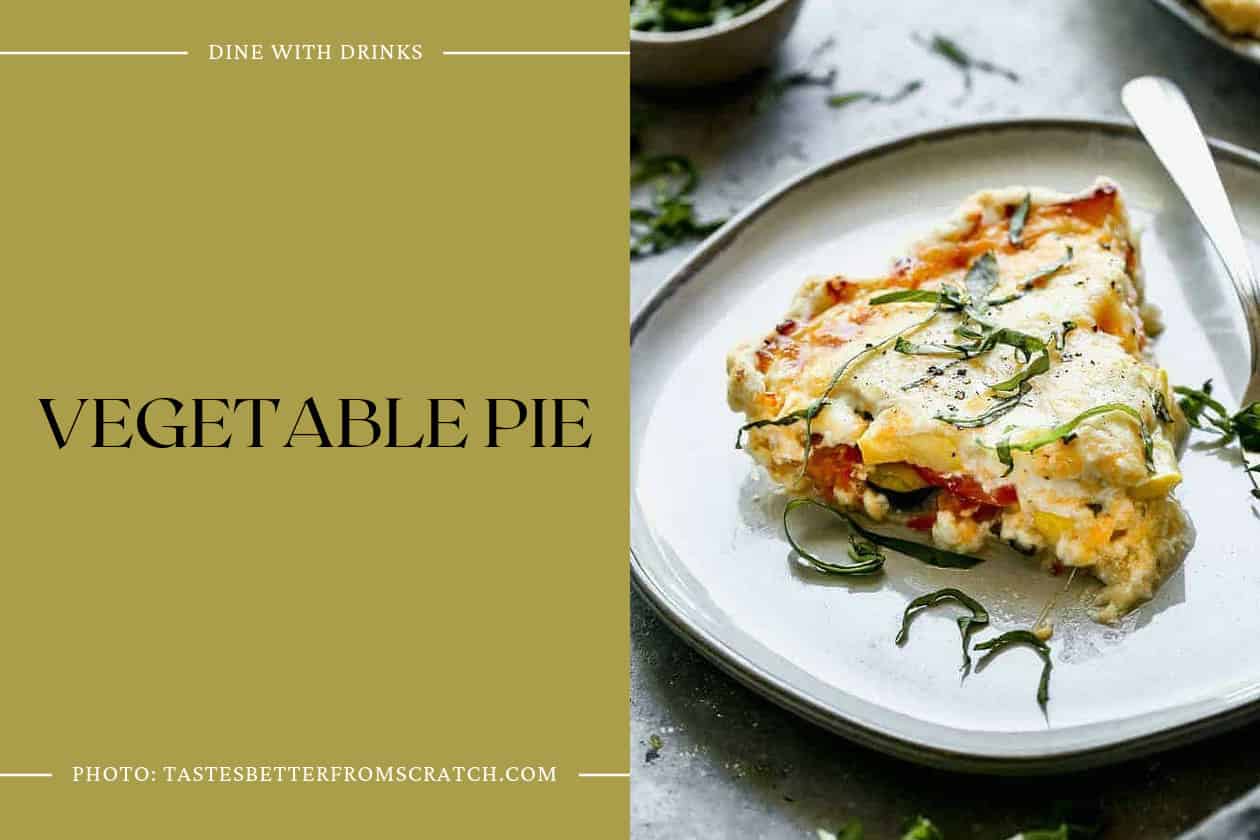 Vegetable Pie is a delicious savory pie packed with tomatoes, zucchini, yellow squash, and onion, layered with a flavorful cheese spread. It's a quick and easy recipe that is perfect for showcasing fresh veggies.
The warm cheesy topping adds a comforting touch. This pie is a hit with kids and can be customized with different vegetables. Overall, it's a tasty and satisfying option for a savory pie.
10. Beef Pot Pie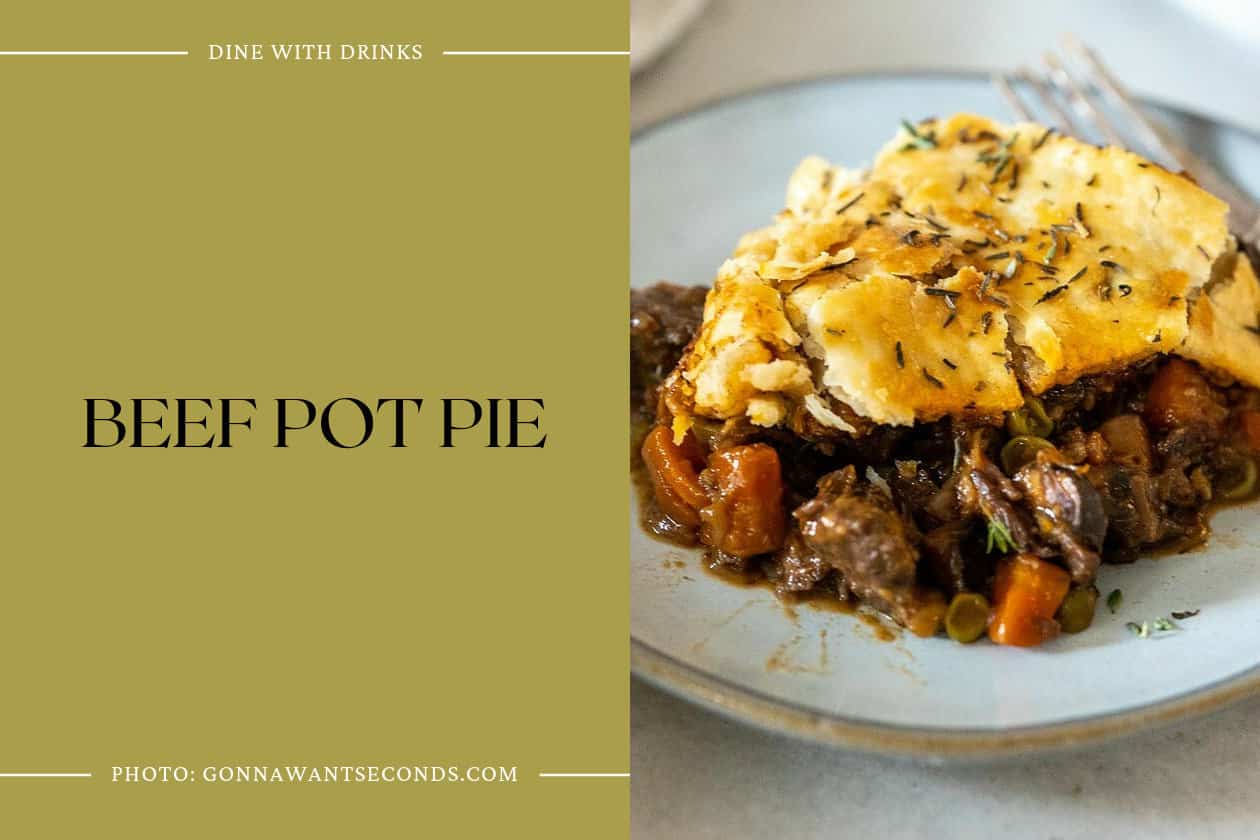 The Beef Pot Pie is a rich and hearty comfort food that is reminiscent of classic savory pies. The tender chunks of beef, combined with mushrooms, onions, carrots, and peas, create a flavorful filling.
Topped with a buttery flaky crust, this pie is a true delight. While it requires some time to prepare, the end result is worth every minute. It's a perfect dish for a cozy Sunday supper or when you're craving a satisfying meal.
11. Individual Cheese and Onion Pies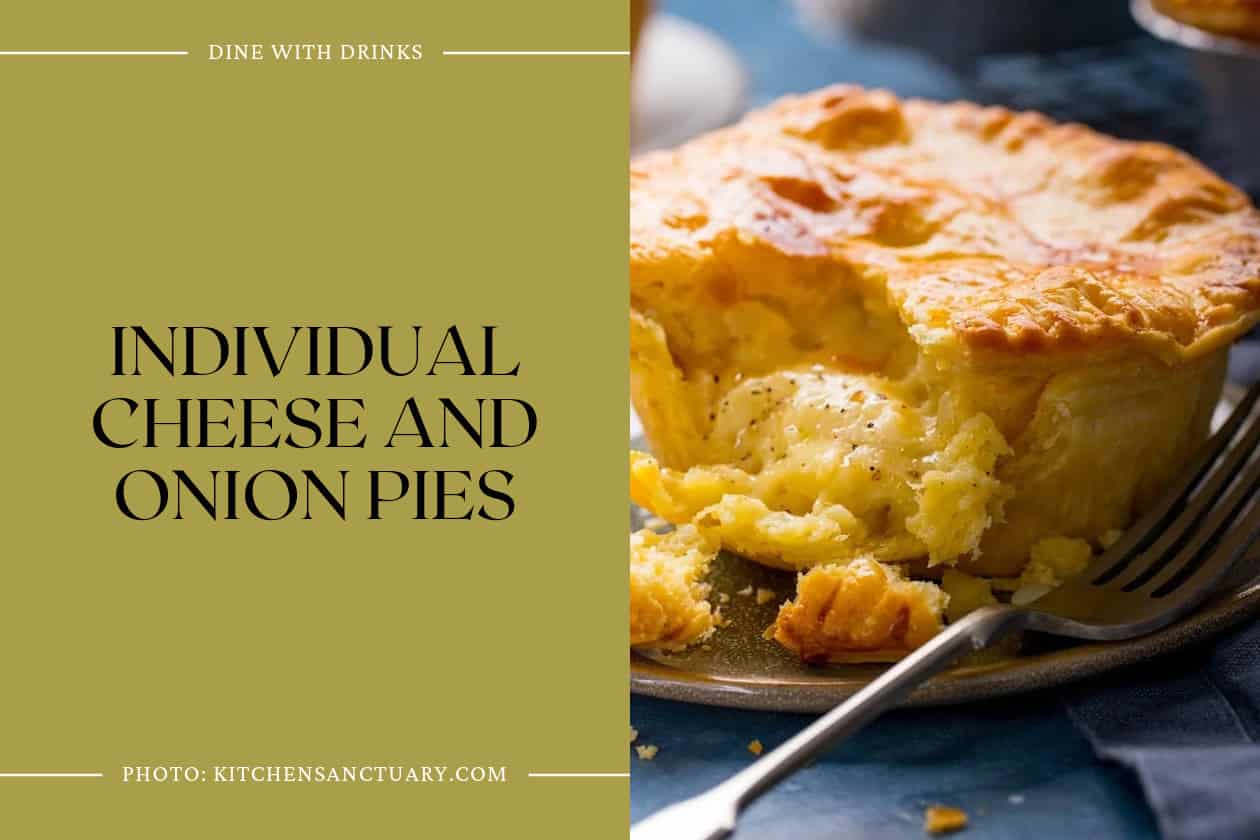 These Individual Cheese and Onion Pies are a delightful savory treat. The buttery shortcrust pastry is perfectly crisp and encases a rich and gooey filling of cheese, potato, and onion.
The combination of flavors is comforting and satisfying, making these pies a fantastic meat-free option for a comforting dinner. They are easy to make and the individual portions make them great for serving at gatherings or as a quick and delicious meal.
12. Chicken and Mushroom Pie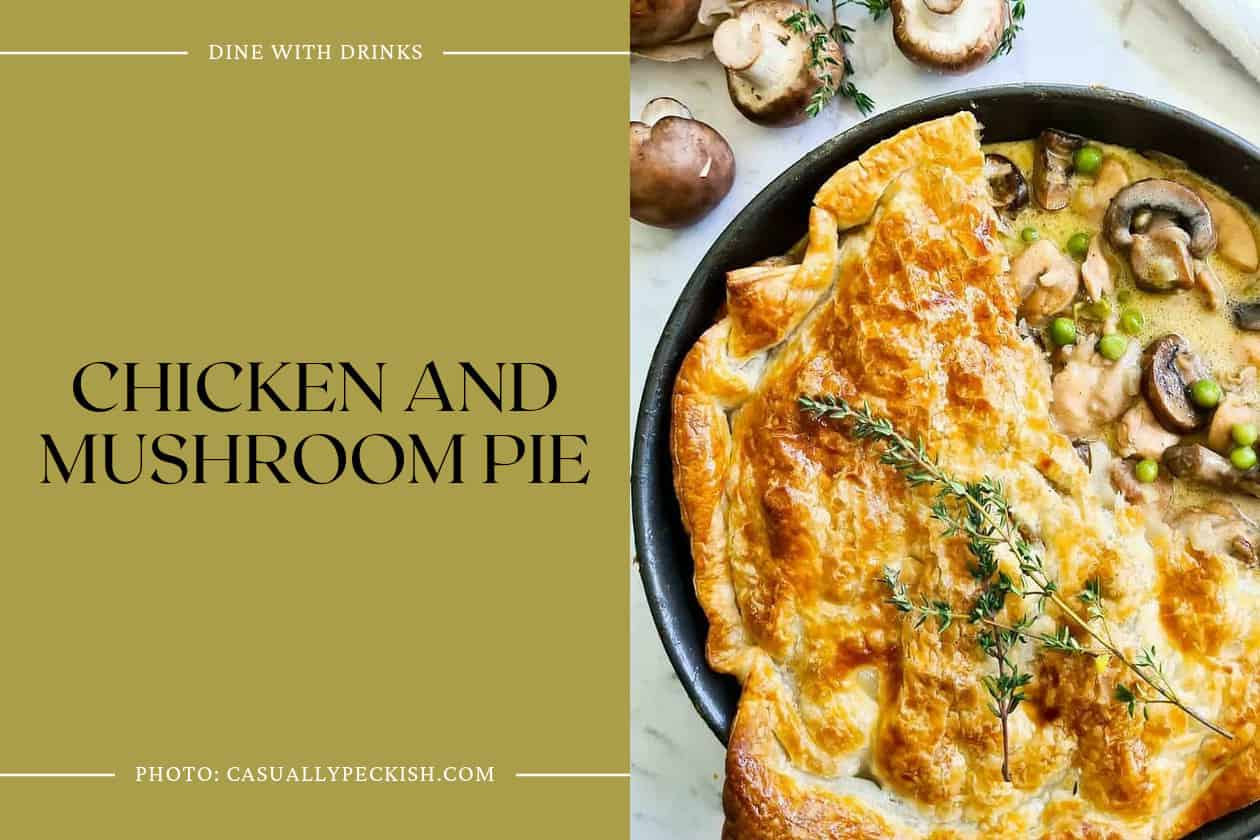 The Chicken and Mushroom Pie is a comforting dish featuring tender chicken thighs, flavorful mushrooms, and a creamy sauce. The recipe allows for the use of different mushroom varieties to enhance the flavor profile.
The pie is topped with a flaky puff pastry crust, creating a delightful contrast. It's a simple and satisfying dish that is perfect for a comforting dinner.
13. Classic Meat Pie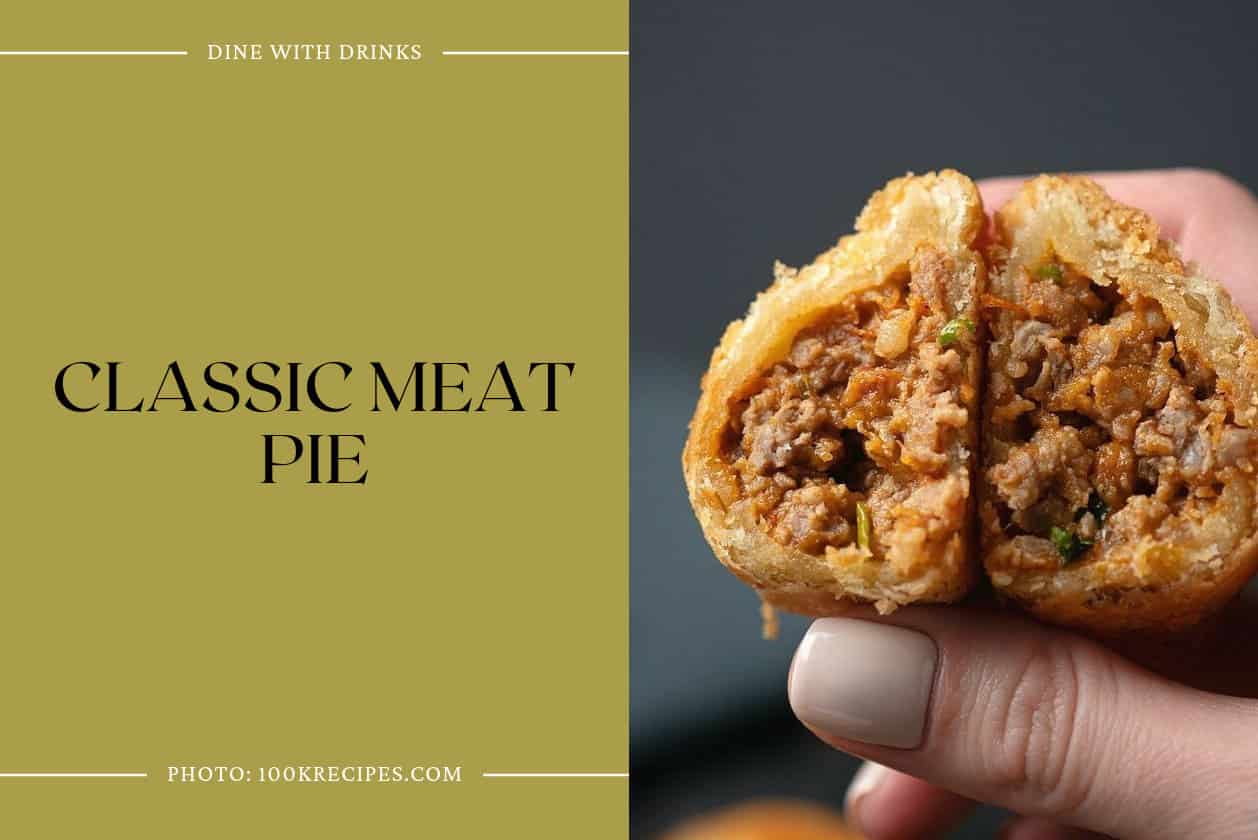 The Classic Meat Pie is a hot and fragrant savory pie with crispy edges and a juicy filling. It is a nostalgic treat that reminds me of my childhood. The recipe allows for flexibility in choosing the meat filling and spices, making it customizable to personal preferences.
Whether fried or baked, these pies are delicious and can be enjoyed as a snack or served at parties. The baking tips provided offer alternative cooking methods. Overall, the Classic Meat Pie is a must-try with its crispy pastry and flavorful filling.
14. Swiss Cheese Pie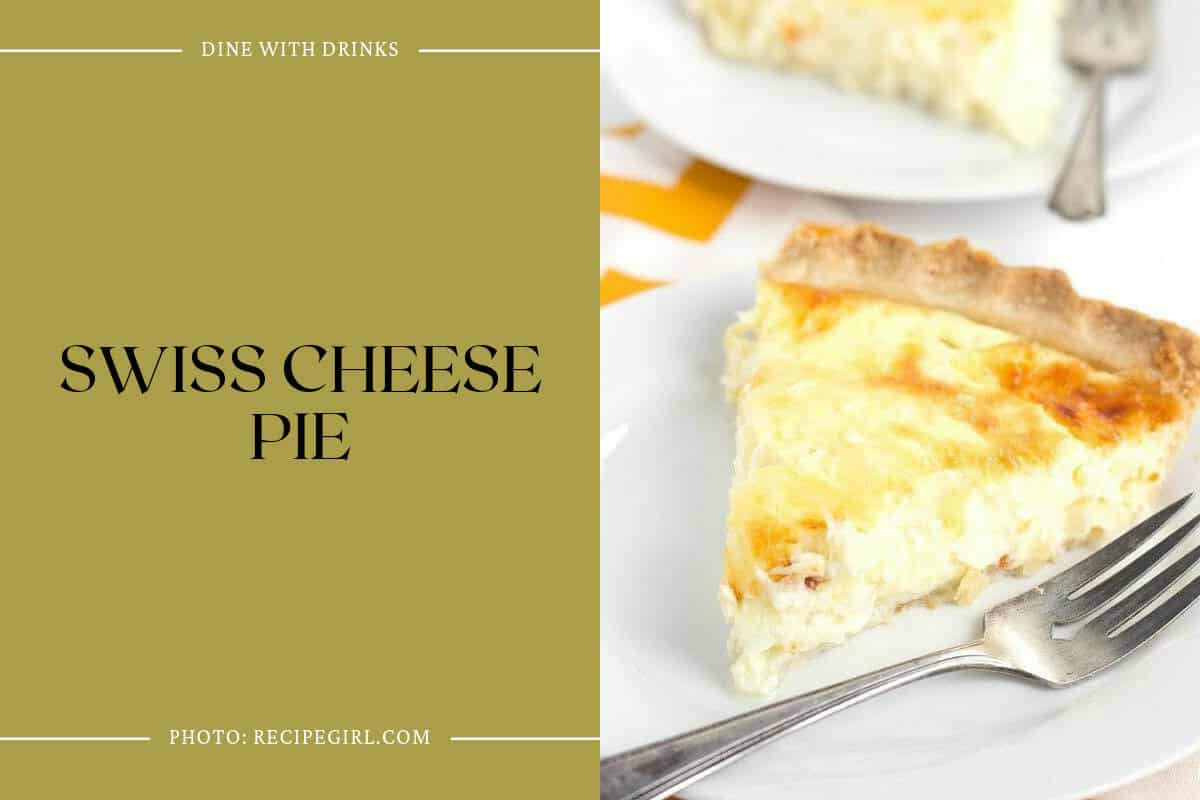 Swiss Cheese Pie is a delicious savory pie option for cheese lovers. With a rich and creamy, cheesy filling, it's the ultimate comfort food.
The pie is made with a flaky pastry crust and a mixture of shredded Swiss cheese, eggs, half and half cream, and finely chopped onion. Baked until puffy and golden brown, this pie is a perfect breakfast treat or a satisfying meal any time of the day.