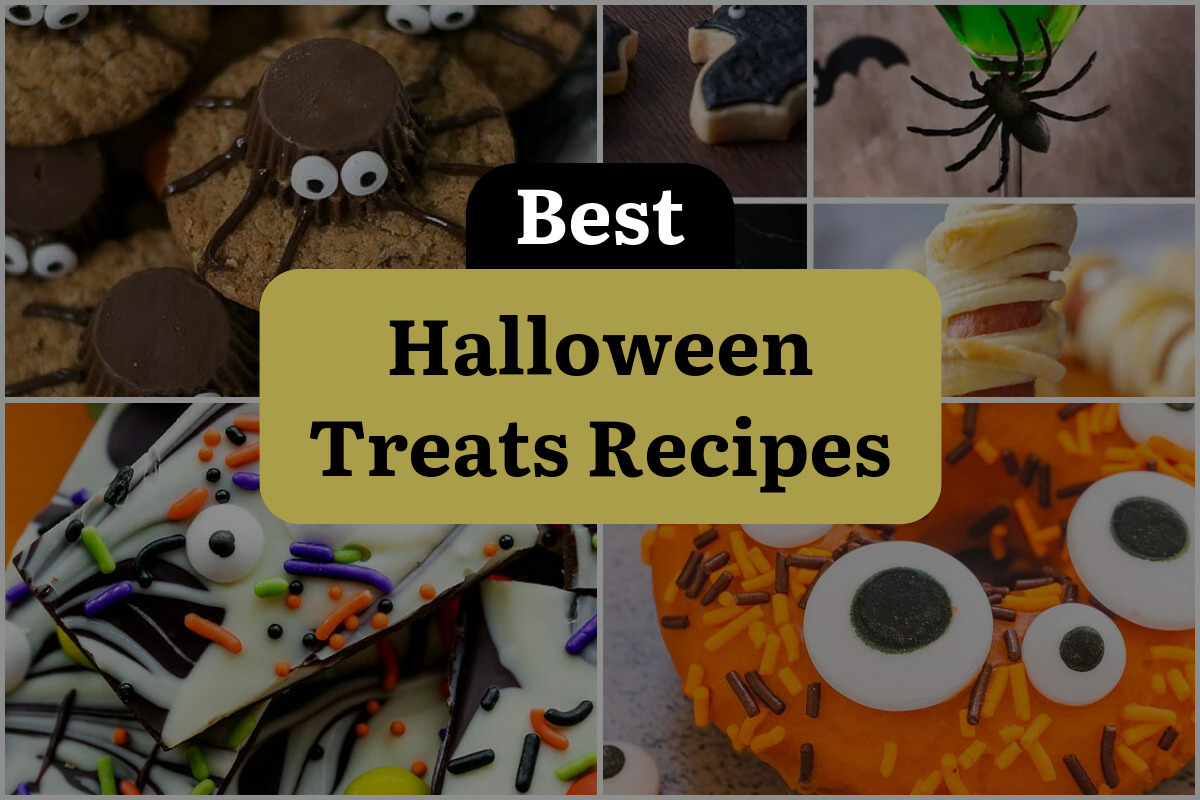 Are you ready to take your Halloween treats game to the next level? Look no further! In this blog post, we will dive into the realm of spook-tacular sweets and unearth the best Halloween treats recipes.
From wickedly delicious cookies to ghoulishly delightful cupcakes, we've got you covered. Get ready to impress your guests and indulge in the most frightfully delightful treats that will leave everyone craving for more. So grab your cauldron and let's get cooking!
1. Peanut Butter Spider Cookies
The Peanut Butter Spider Cookies are a delightful Halloween treat that combines peanut butter oatmeal cookies with mini Reese's peanut butter cups and a drizzle of chocolate for the spider legs.
With the addition of mini candy eyeballs, these cookies are both cute and delicious. Perfect for Halloween parties or school treats, these cookies are sure to be a hit with kids and adults alike.
2. Meringue Ghosts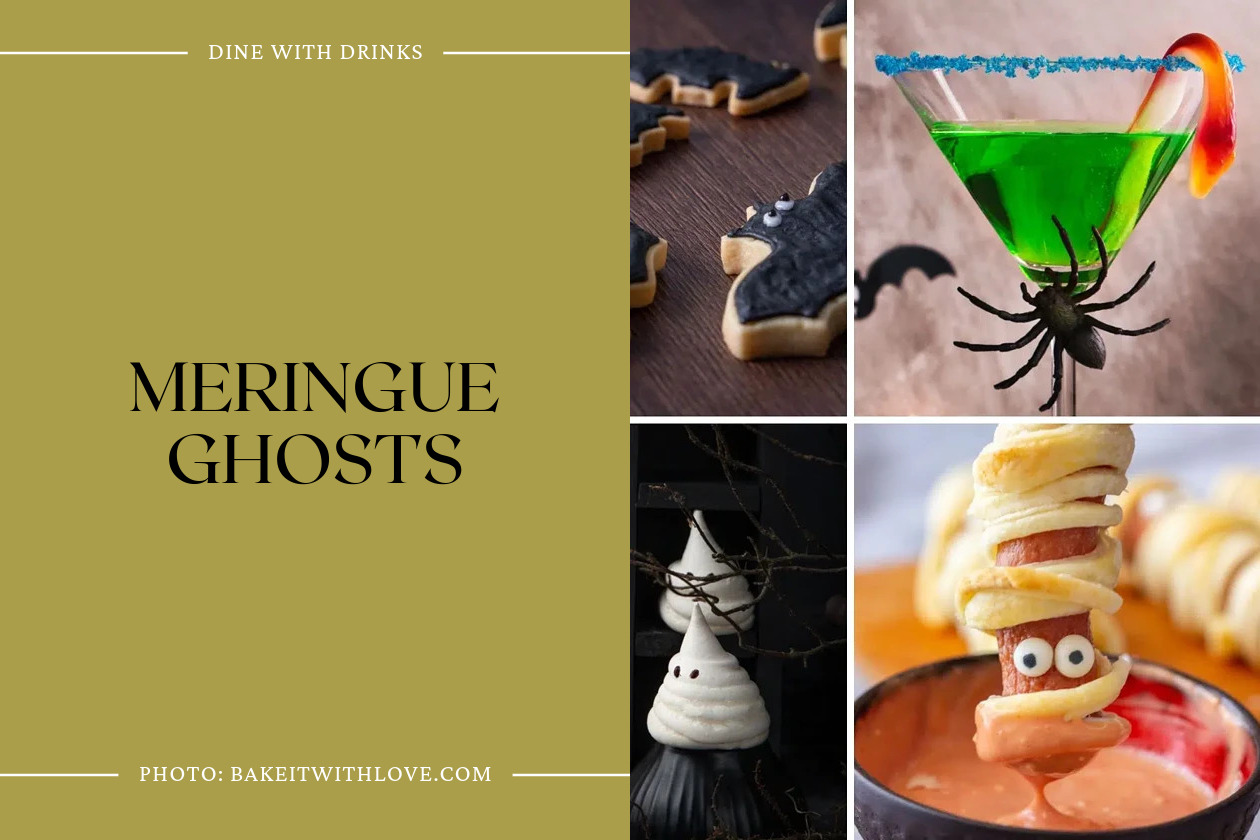 Meringue Ghosts are a delightful Halloween treat that is sure to impress your guests. These sugary, airy cookies are made with egg whites, sugar, and melted chocolate chips for the eyes.
They have a light and fluffy texture, making them a perfect addition to any Halloween party. The recipe is easy to follow and the end result is adorable and delicious.
3. Boo Bark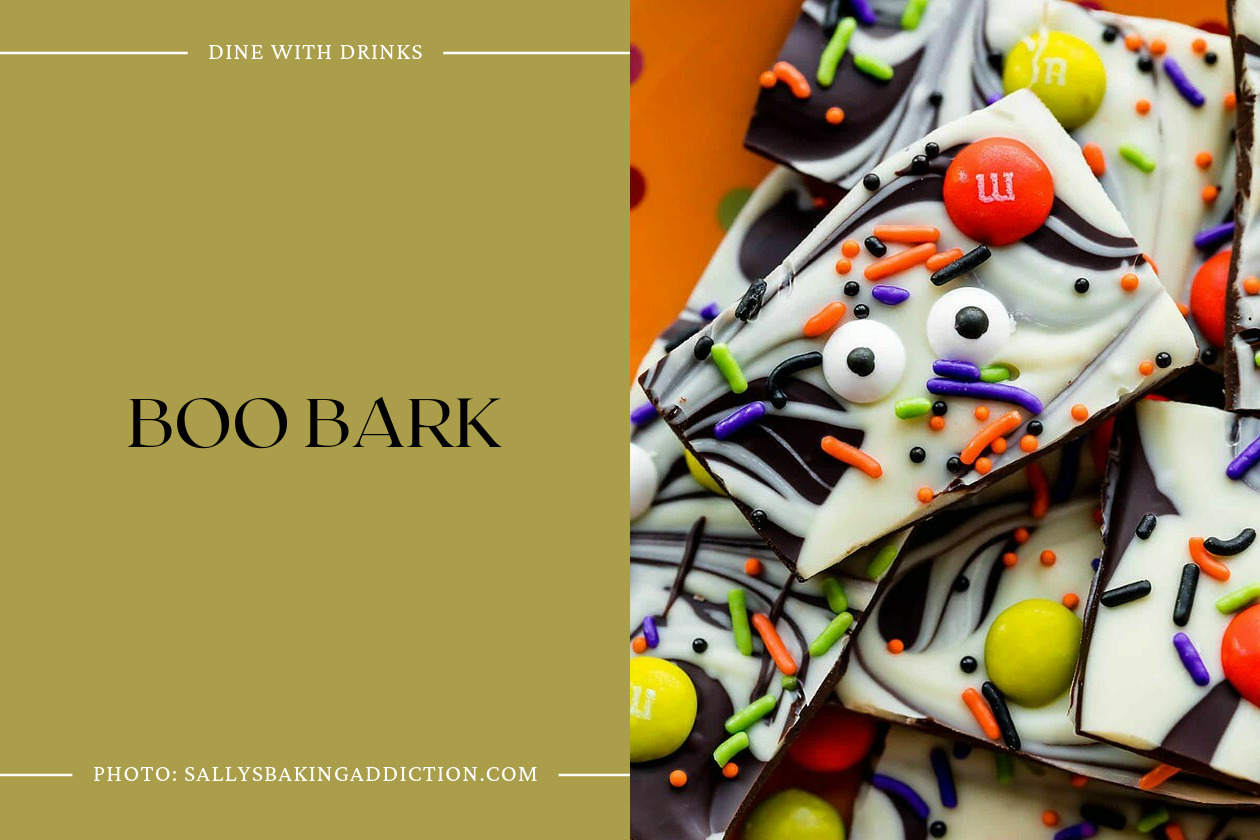 Boo Bark is a fun and easy Halloween treat that combines two types of chocolate with festive Halloween candies and sprinkles. The recipe calls for high-quality baking chocolate, not chocolate chips, to ensure the best taste and texture.
The bark is made by melting and swirling the chocolate together, then decorating it with your favorite Halloween candies. It's a simple yet delicious treat that is sure to be a hit at any Halloween gathering.
4. Baked Monster Halloween Donuts
The Baked Monster Halloween Donuts are a delightful and spooky treat for Halloween parties. These soft and moist baked donuts have a delicious cinnamon vanilla flavor.
Topped with a vibrant orange glaze and decorated with Halloween sprinkles and candy eyeballs, they have the perfect monster effect. These donuts are easy to make from scratch and are sure to be a hit at any Halloween gathering.
5. Rice Krispies Treat Monsters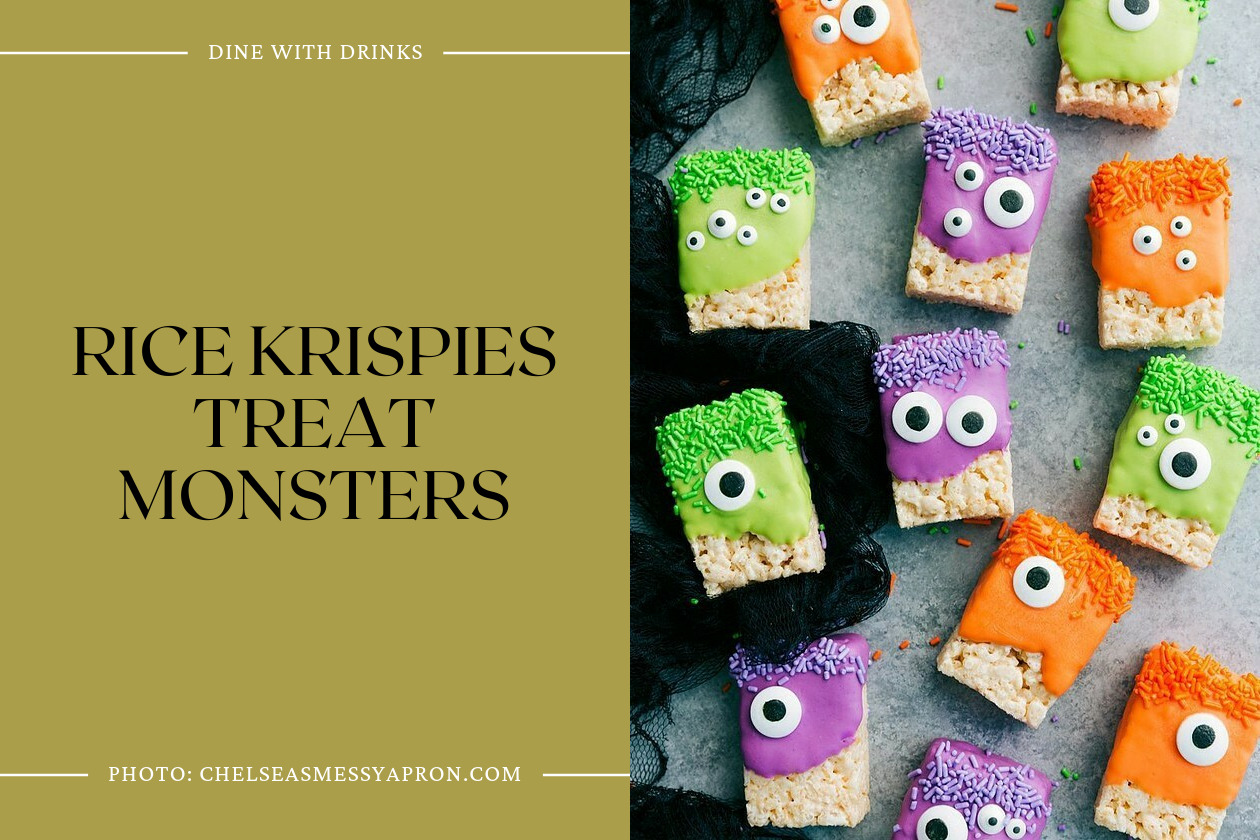 The Rice Krispies Treat Monsters recipe is a simple and fun Halloween treat that requires only three ingredients. The treats are dipped in melted candy melts and decorated with candy eyeballs and sprinkles to create cute and spooky monster faces.
This recipe offers flexibility in color choices and allows for creativity in designing the monsters. It is a quick and easy treat to make for Halloween parties or as a fun activity with kids.
6. Mummy Granola Bars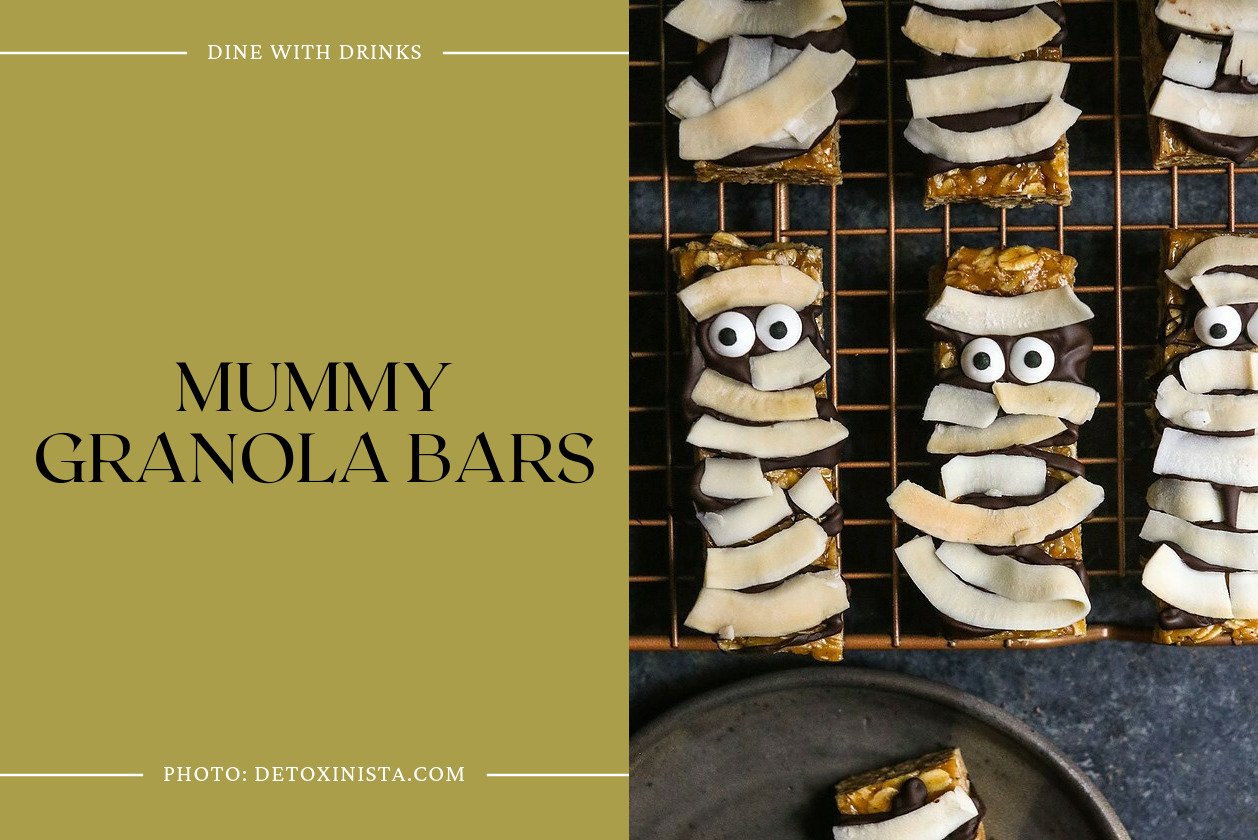 Mummy Granola Bars are a fun and healthy Halloween treat. These homemade granola bars are drizzled with melted dark chocolate and topped with crunchy coconut chips to create a "mummy" look.
Optional candy eyes or blueberries can be added for extra cuteness. The bars are easy to make and can be stored in the fridge for up to 2 weeks. Enjoy these delicious and festive treats!
7. Spooky Snack Mix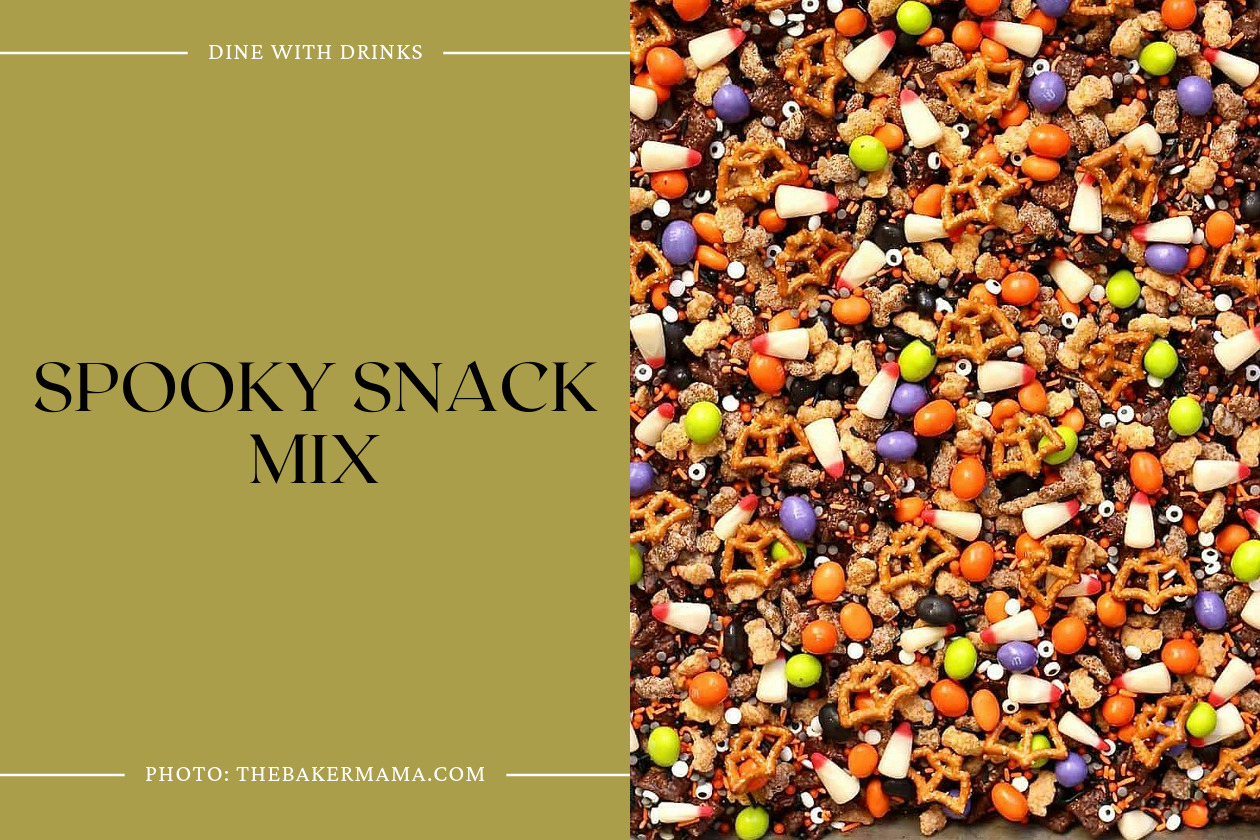 The Spooky Snack Mix is a delicious Halloween treat that combines sweet and salty flavors with a variety of textures. It features chocolate candy coated cereal, peanut butter bat shaped cereal, sprinkles, bat shaped pretzels, peanut M&M's Ghoul's Mix, candy corn, and yogurt covered raisins.
This snack mix is perfect for Halloween parties or as a festive treat to have on hand. It's dangerously delicious and sure to be a hit!
8. Frankenstein Rice Krispie Treats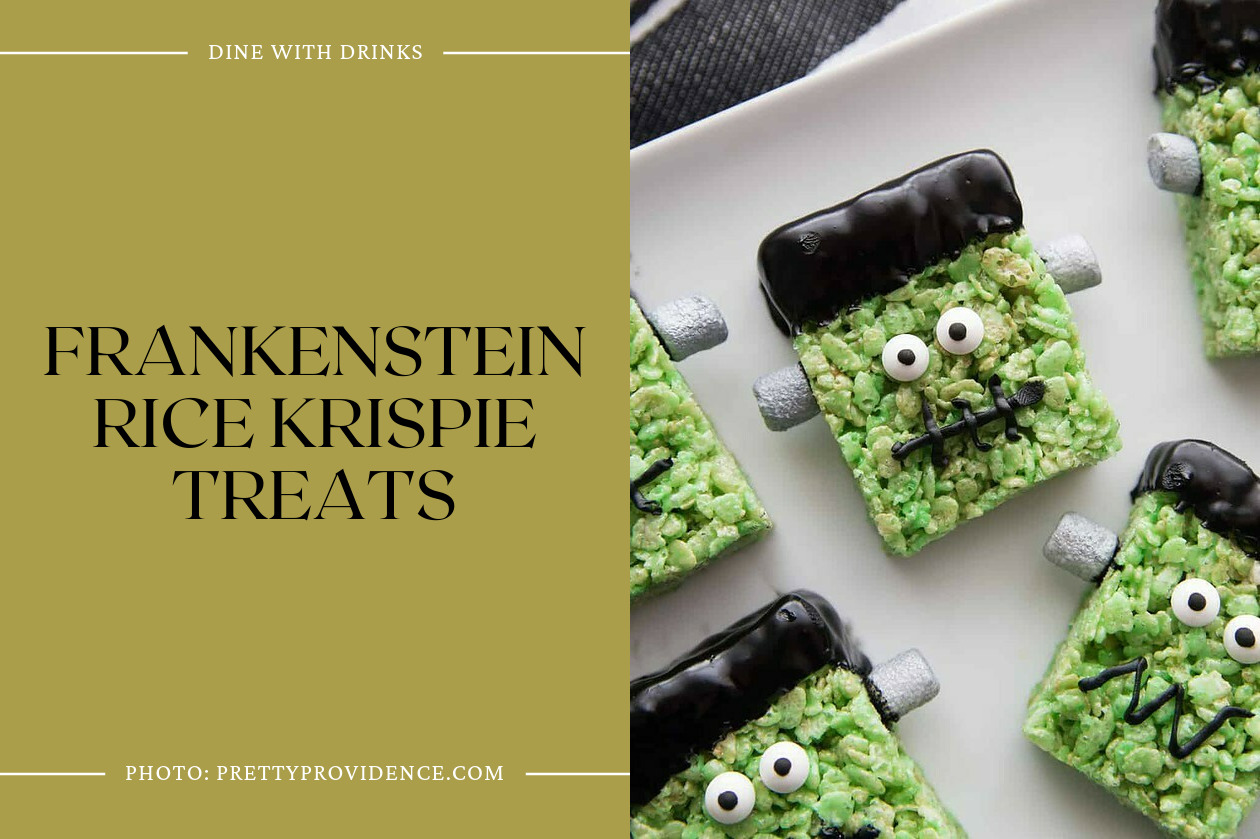 Frankenstein Rice Krispie Treats are a cute and simple Halloween dessert. The recipe uses green food coloring and black melting chocolate to create the iconic Frankenstein's monster look.
The treats are moist and gooey, thanks to melting the butter and marshmallows together. The addition of candy eyes and silver marshmallow screws adds character to these adorable treats. Perfect for a fun Halloween activity with kids.
9. Halloween Rice Krispies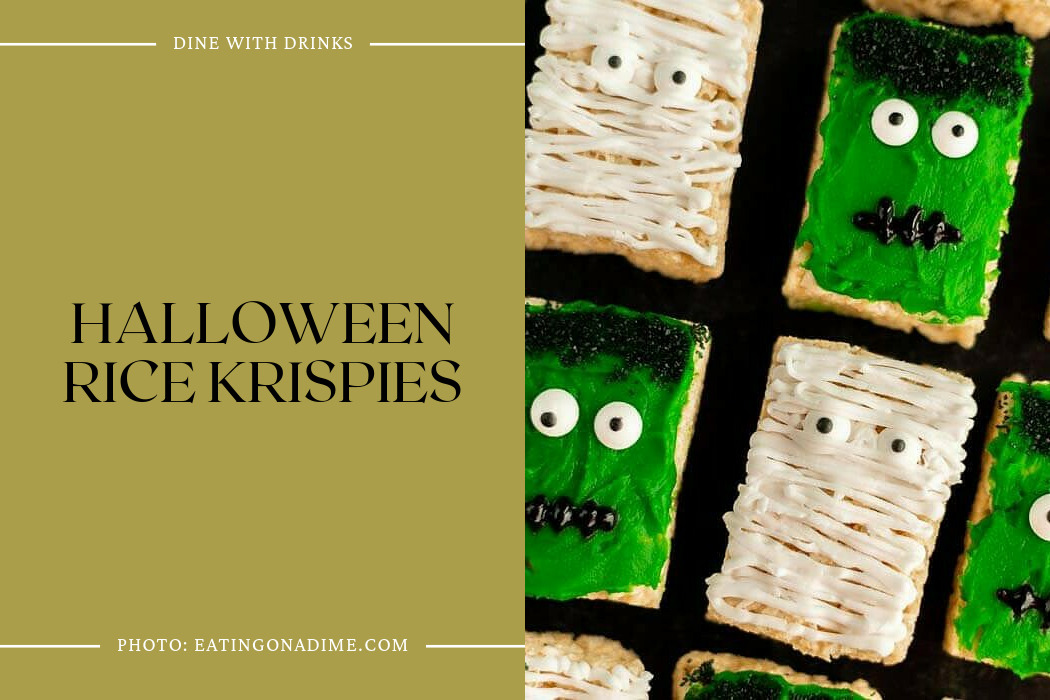 Halloween Rice Krispies are a fun and easy treat to make for Halloween. The recipe involves using pre-made Rice Krispies Treats and decorating them with green icing, candy eyes, black writing gel, and black sugar sprinkles.
The treats can be transformed into cute monsters or mummies, making them perfect for Halloween parties. Overall, Halloween Rice Krispies are a quick and adorable treat that kids will love.
10. Halloween Sugar Cookie Bars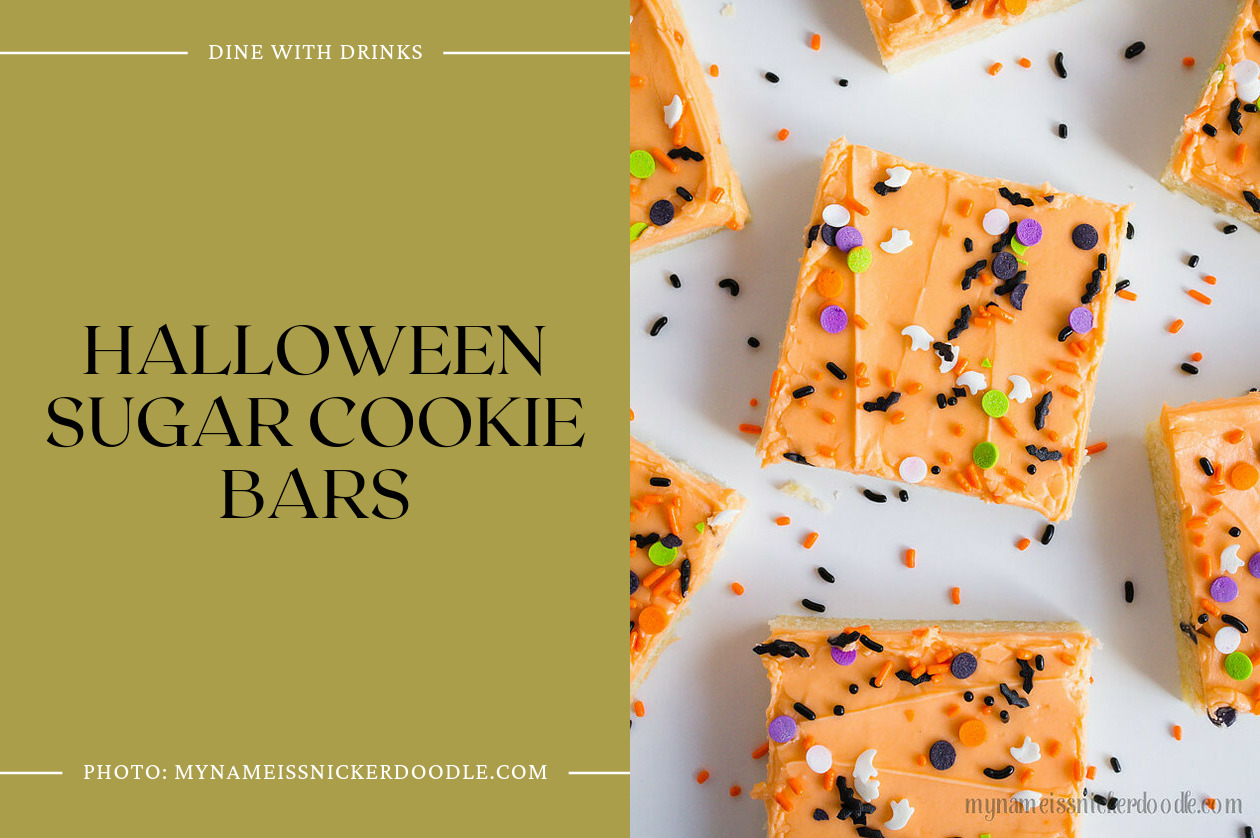 Halloween Sugar Cookie Bars are a quick and easy treat that is perfect for Halloween parties. The soft and tender cookie dough is topped with a creamy buttercream frosting and festive sprinkles.
With a prep time of just 10 minutes and a baking time of 15 minutes, these bars can be made in under 30 minutes. The recipe yields 30 bars, making it ideal for large gatherings. These bars are a crowd-pleaser and a great addition to any Halloween dessert spread.