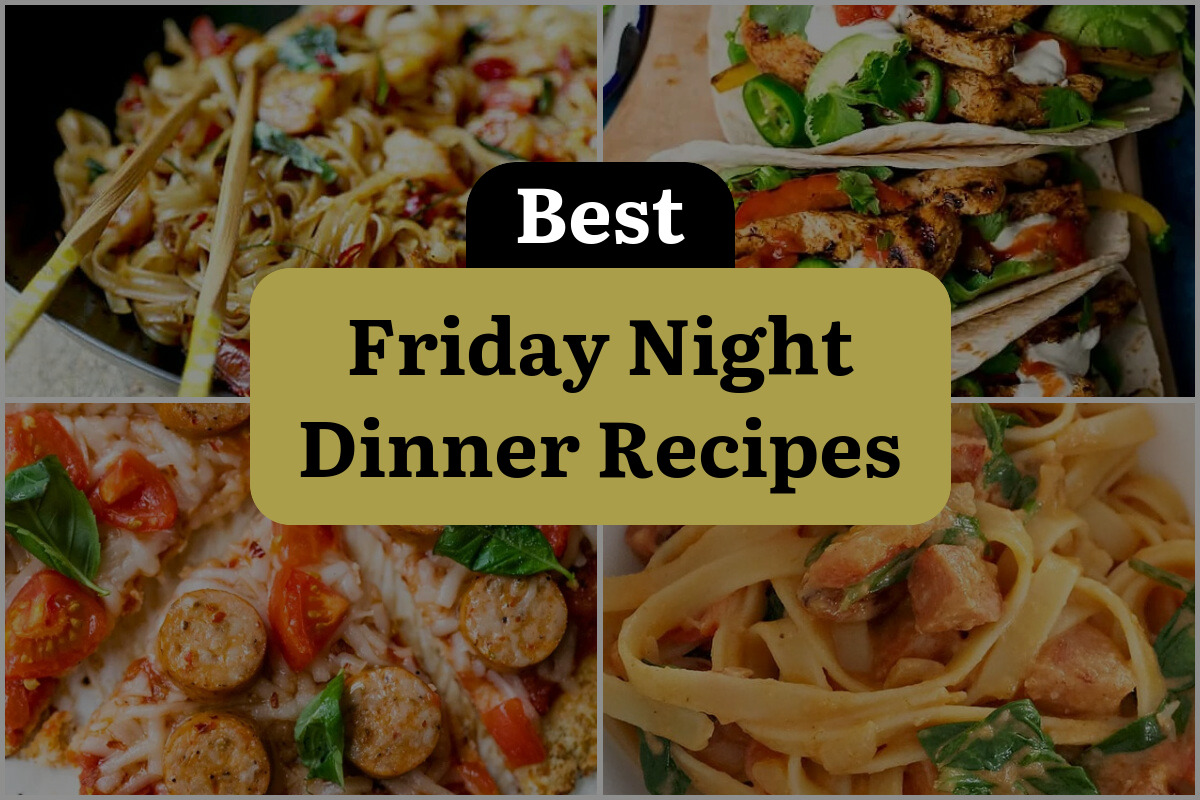 Friday nights are meant for relaxation and indulgence. After a long week of work, there's nothing better than enjoying a delicious dinner that's both comforting and easy to whip up. Whether you're cooking for yourself, your family, or hosting a small gathering, I've got you covered.
In this blog post, I'll be sharing some of the best Friday night dinner recipes that are sure to satisfy your cravings and make your taste buds dance with joy. From rich and hearty dishes to lighter options bursting with flavor, these recipes are perfect for ending the week on a high note. So, put on your apron, grab your favorite ingredients, and let's get cooking!
1. Drunken Noodles – Pad Kee Mao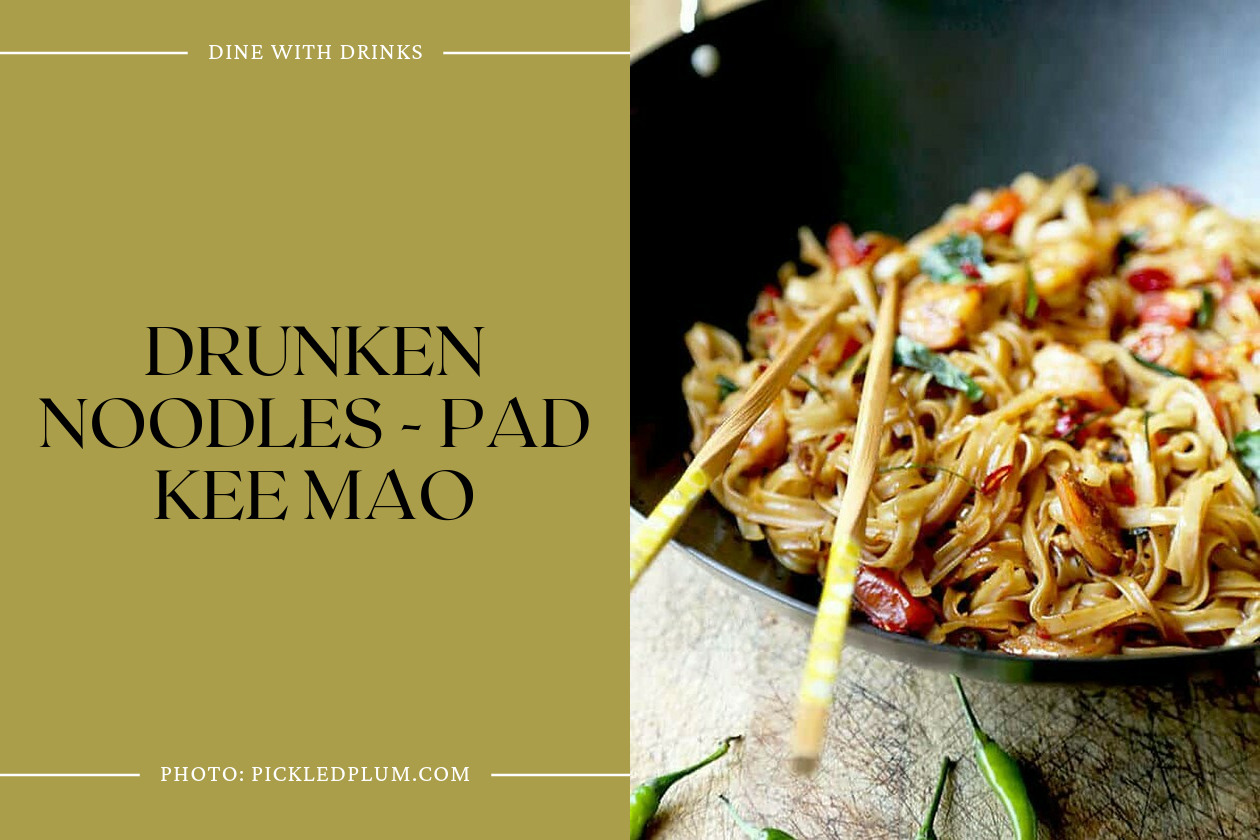 Drunken Noodles – Pad Kee Mao is a fiery and fragrant Thai dish that captures the authentic flavors of Bangkok street food. With tender shrimp, wide rice noodles, and a combination of Thai chilis, kaffir lime leaves, basil, fish sauce, and Thai dark soy sauce, this recipe is a quick and delicious option for a Friday night dinner.
Ready in just 16 minutes, it's a perfect choice for those looking for a homemade meal without the need for takeout or delivery.
2. Friday Night Fajita Platter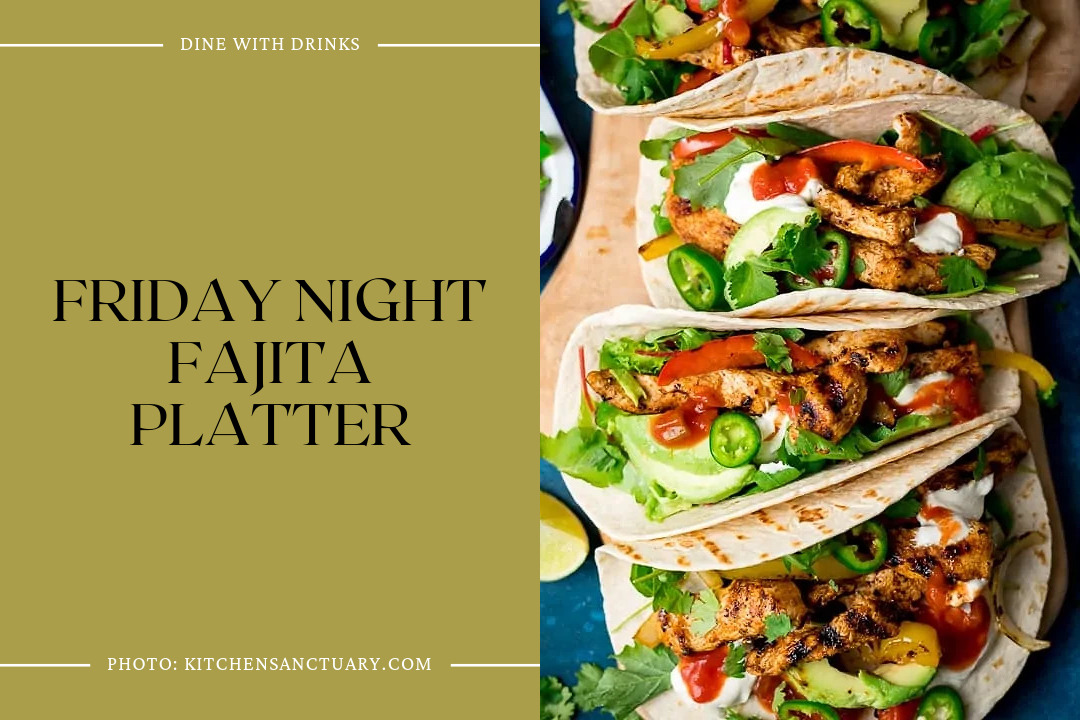 The Friday Night Fajita Platter is a fantastic option for a delicious and easy Friday night dinner. This recipe features marinated chicken cooked to perfection, along with smoky charred peppers and onions.
The dish can be customized with various toppings such as steak, rice, courgette, crumbly cheese, and griddled mushrooms. Serve the fajitas on a platter or line them up on a board for everyone to enjoy. With its flavorful combination of ingredients, this fajita platter is sure to satisfy and make for a fun and interactive meal.
3. Chicken Sausage Pizza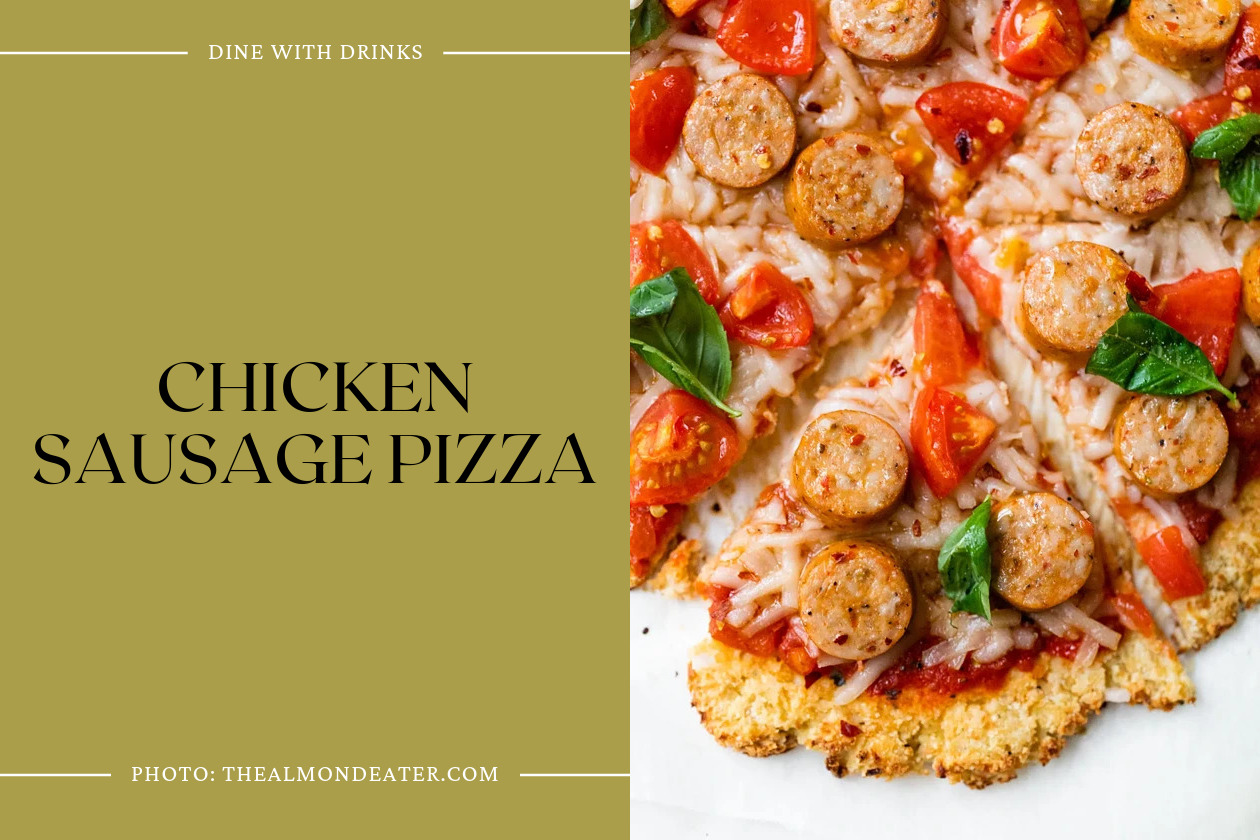 Chicken Sausage Pizza is a delicious and healthier option for a Friday night dinner. Made with your choice of classic pizza dough or cauliflower crust, it is topped with mozzarella cheese, chicken sausage, and spinach.
The combination of flavors is satisfying and the recipe is easy to customize to your liking. Whether you prefer a gluten-free option or a traditional crust, this pizza is a must-try for pizza lovers.
4. Creamy Chorizo Pasta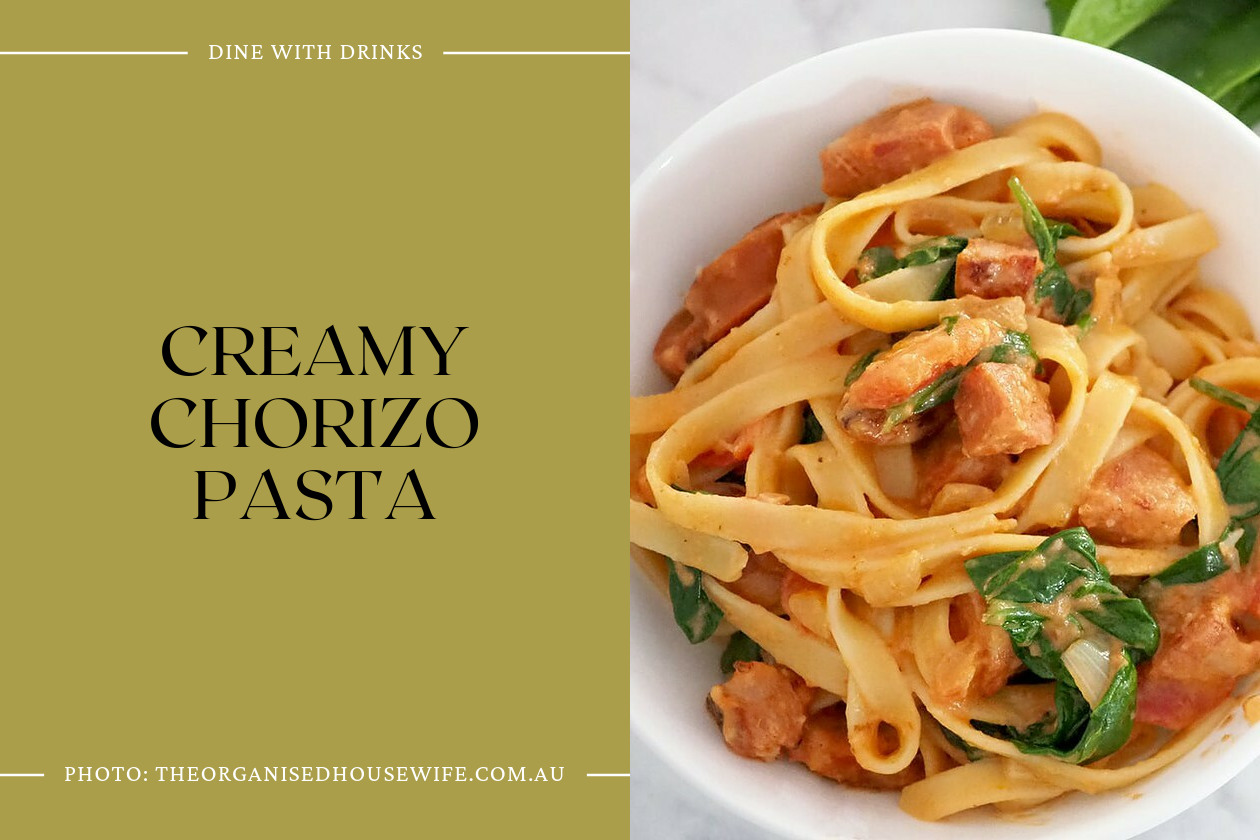 Creamy Chorizo Pasta is an easy and delicious recipe perfect for a quick Friday night dinner. The dish features sliced chorizo, diced onion, minced garlic, diced tomatoes, baby spinach, and thickened cream, all simmered together to create a creamy and flavorful sauce.
Served over fettuccine and topped with grated parmesan cheese, this dish is a crowd-pleaser that can be prepared in just 20 minutes.
5. Dan Dan Noodles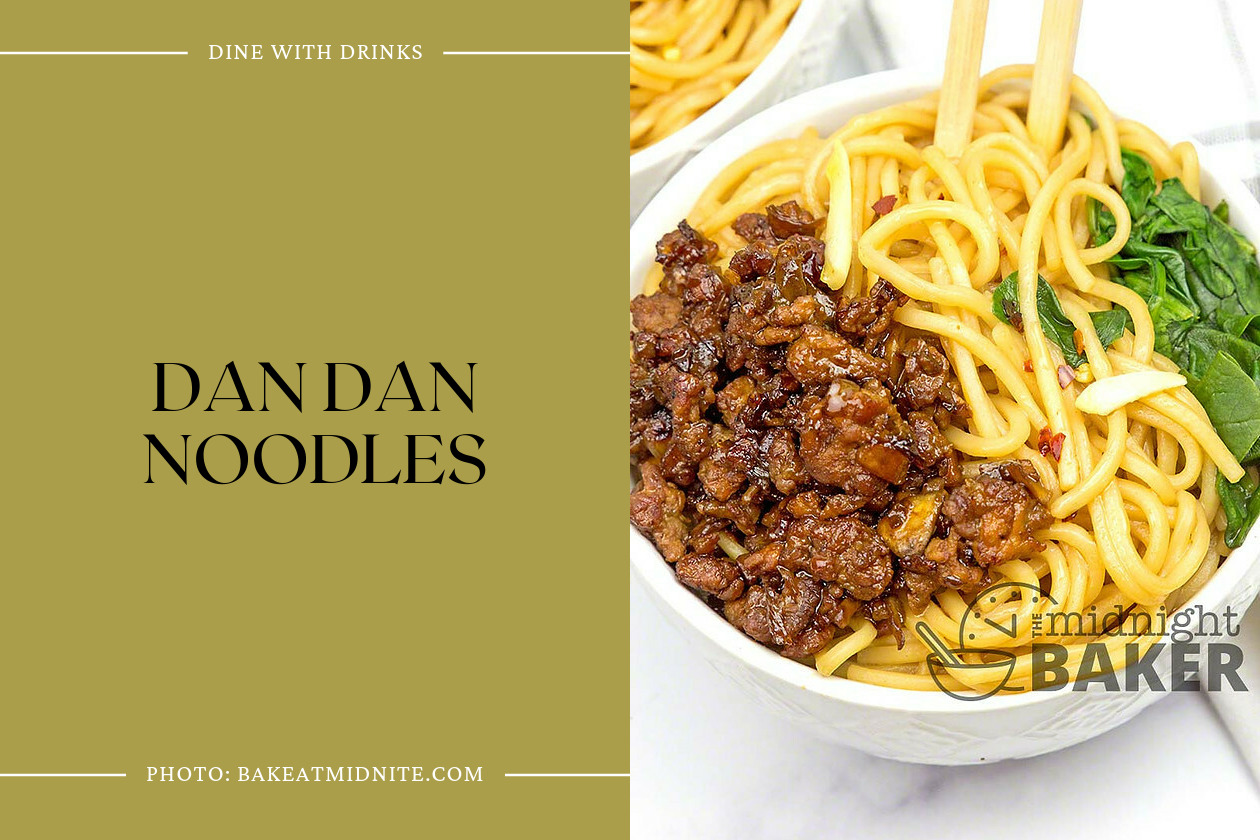 Dan Dan Noodles are a delicious and authentic Sichuan dish that can be made at home. These noodles have a bit of a spicy kick, which can be adjusted to personal preference.
The recipe allows for a choice of meat, either chicken or pork. Using authentic Chinese noodles enhances the texture and chewiness of the dish. Overall, Dan Dan Noodles are a flavorful and satisfying option for a Friday night dinner.
6. Spicy Parmesan Shrimp Pasta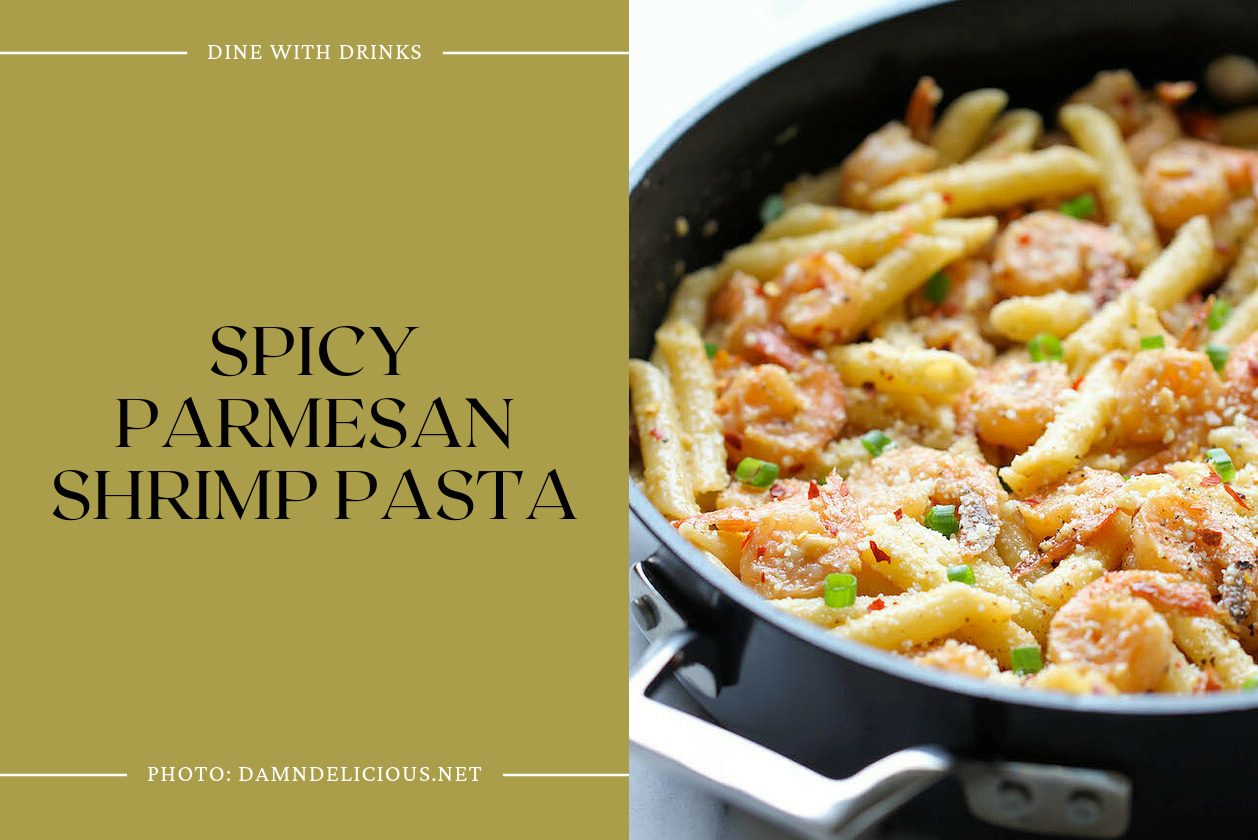 Spicy Parmesan Shrimp Pasta is a flavorful and spicy dish that is perfect for busy weeknights. With just a handful of pantry ingredients, this recipe is easy to put together. The shrimp is marinated in a delicious mixture of olive oil, Parmesan, garlic, brown sugar, soy sauce, and red pepper flakes.
Once cooked, the shrimp is combined with cooked penne pasta for a satisfying meal. The dish is incredibly flavorful and can be adjusted to your preferred level of spiciness. Overall, Spicy Parmesan Shrimp Pasta is a delicious and easy-to-make option for a Friday night dinner.
7. Middle Eastern Lamb Pizza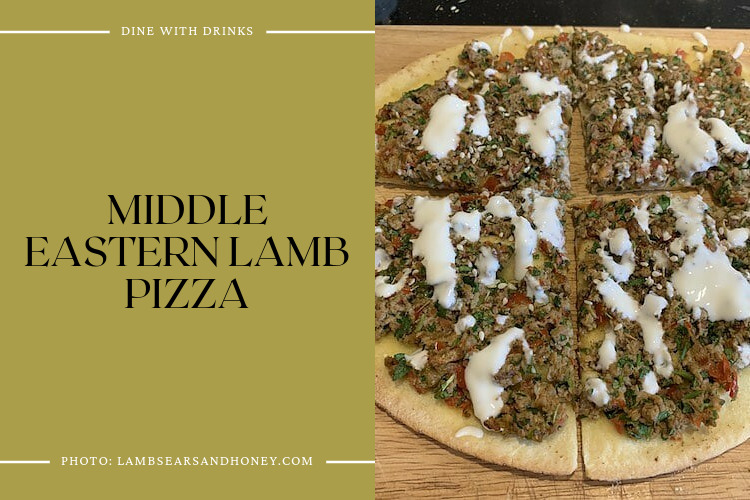 The Middle Eastern Lamb Pizza recipe is a quick and flavorful option for a Friday night dinner. Made with leftover lamb and a blend of spices, it offers a delicious twist on traditional pizza. The toppings include finely chopped spring onions, tomatoes, parsley, and garlic, all combined with cumin, paprika, and chili flakes for an added kick.
The pizza is cooked until the edges are browned and crisp, and then drizzled with olive oil, sprinkled with sesame seeds, and served with a dollop of yogurt. It's a satisfying and easy meal that pairs well with a glass of wine.
8. Healthy Burrito Bowl with Southwest Shrimp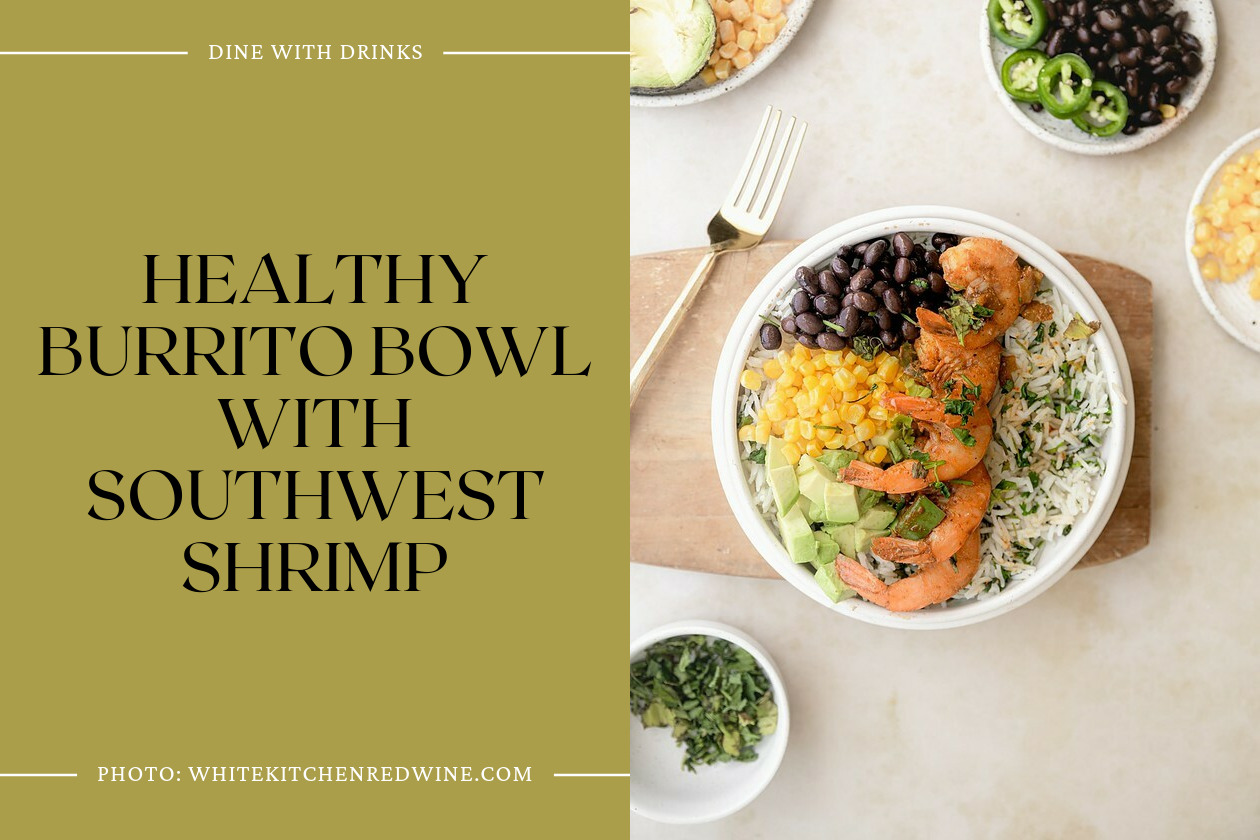 The Healthy Burrito Bowl with Southwest Shrimp is a protein-packed and customizable dinner option that can be prepared in just 20 minutes.
The dish features pan-seared shrimp seasoned with a homemade southwest seasoning, paired with cilantro lime rice, corn, black beans, and diced green chiles. Topped with salsa verde and avocado, this flavorful bowl is a delicious and nutritious choice for a Friday night dinner at home.
9. Sticky Cashew Chicken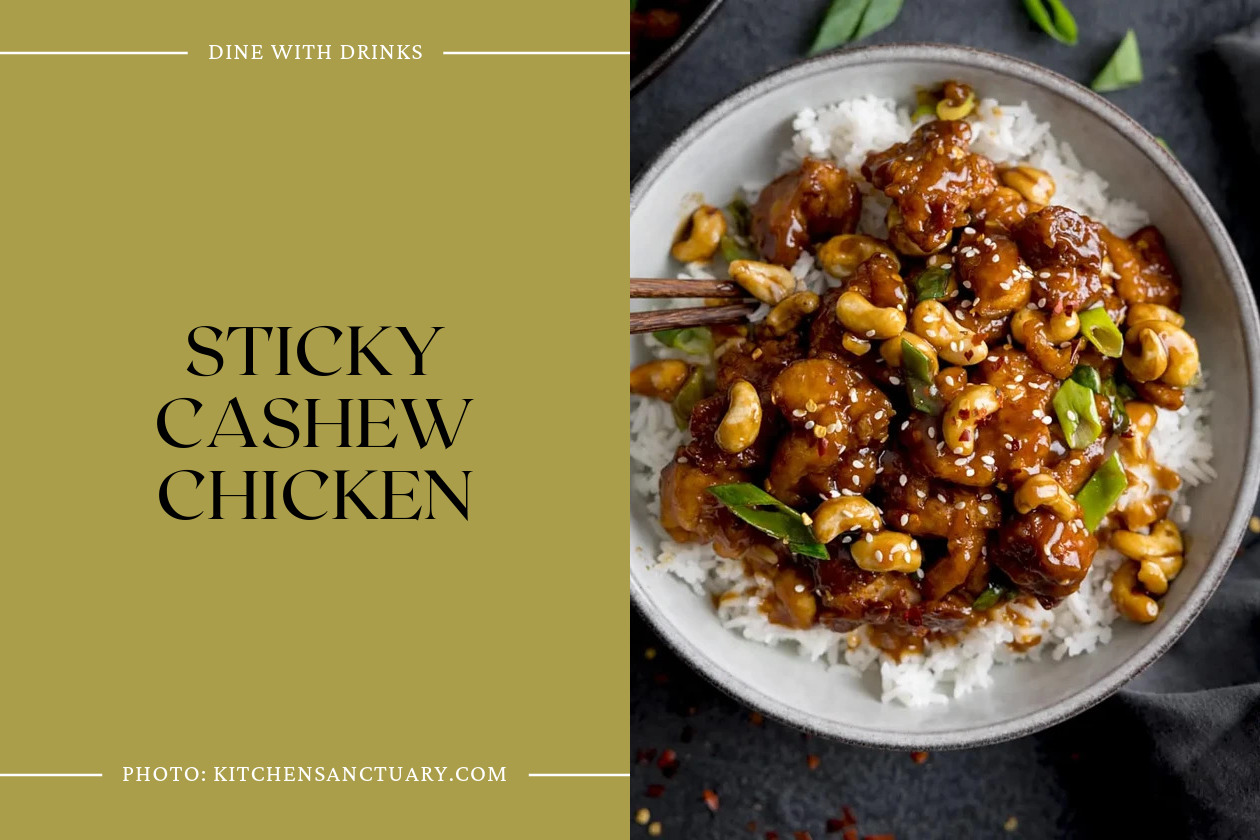 Sticky Cashew Chicken is a delicious Friday night dinner option. The crispy chicken is coated in a sticky sweet and savory sauce and topped with crunchy cashews.
It's easy to make and reheats well, making it a great make-ahead meal. The combination of flavors and textures is satisfying, and it's a dish that is sure to please everyone at the table.
10. Extra-Crispy Baked Tofu Nuggets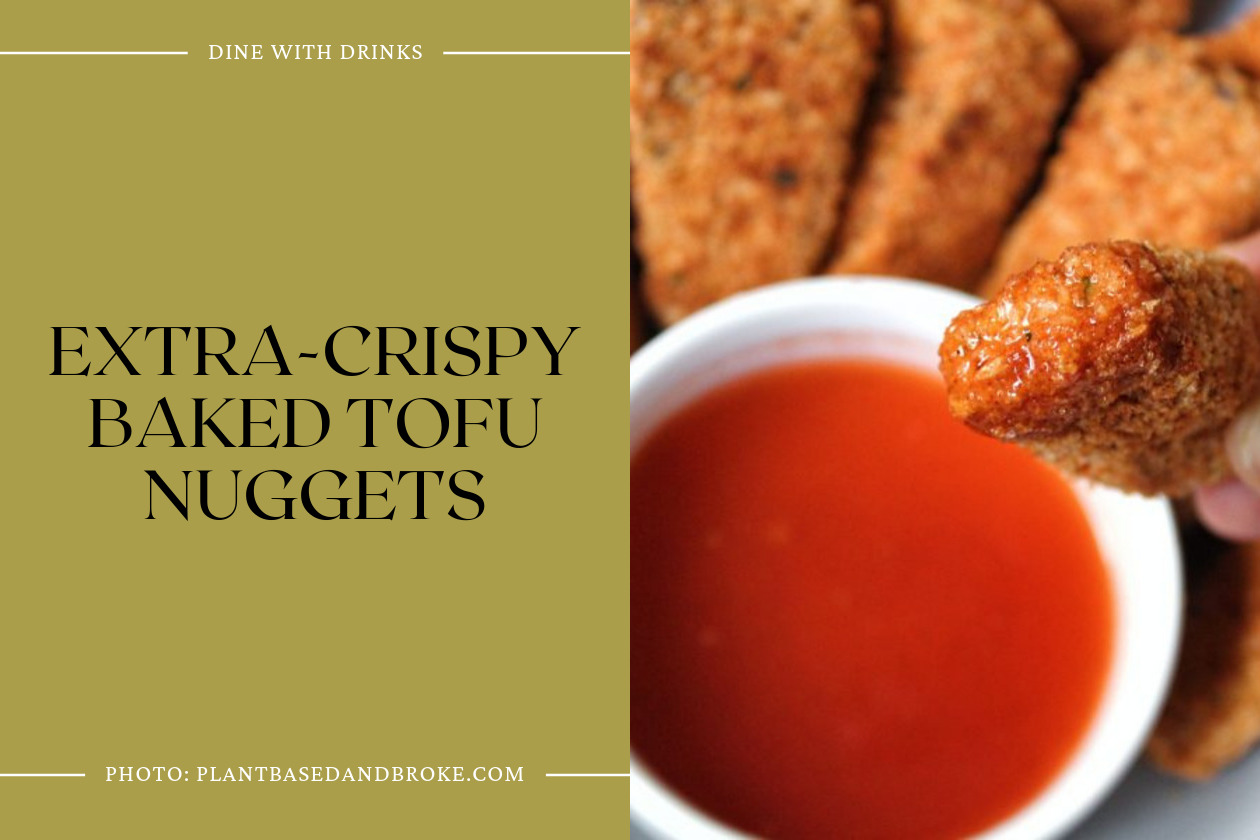 These extra-crispy baked tofu nuggets are a delicious and healthy option for a Friday night dinner. Packed with plant-based protein and flavor, they are a great alternative to traditional chicken nuggets.
The use of baking powder creates a satisfying crunch, and the recipe allows for customization with various seasonings. Pair them with vegan mac and cheese or baked zucchini fries for a complete meal. Overall, these tofu nuggets are a kid-friendly and satisfying option for a meatless dinner.
11. Thai Pineapple Chicken Curry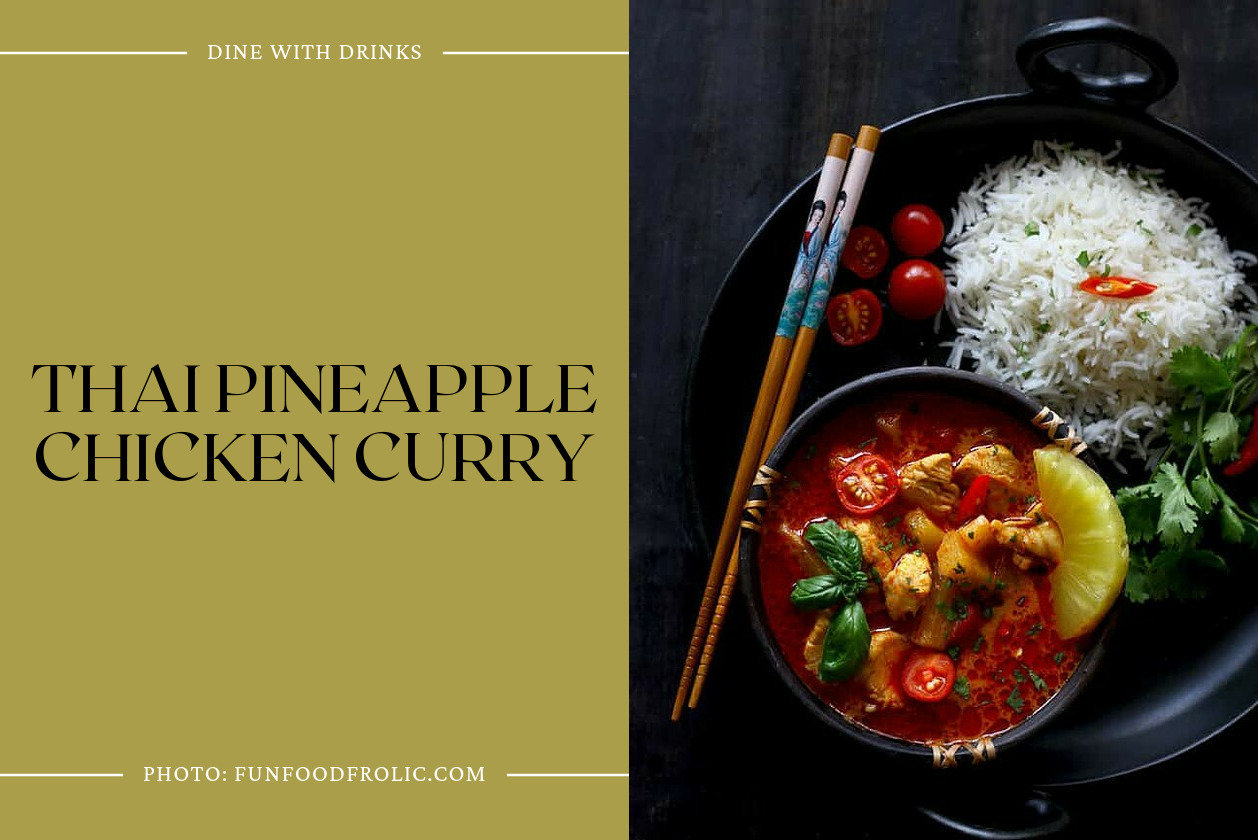 Thai Pineapple Chicken Curry is a delicious and flavorful dish that combines the tanginess of pineapple with the spiciness of red curry paste. The chicken is cooked in a soupy sauce that is both spicy and savory. The addition of pineapple adds a refreshing and juicy element to the dish.
This curry is perfect for a Friday night dinner, as it is quick and easy to make, with the entire dish on the table in just 30 minutes. Whether using homemade or store-bought curry paste, the flavors of this curry are spot on. It can be served with steamed jasmine rice for a satisfying meal.
12. Slow Cooker Lamb Rogan Josh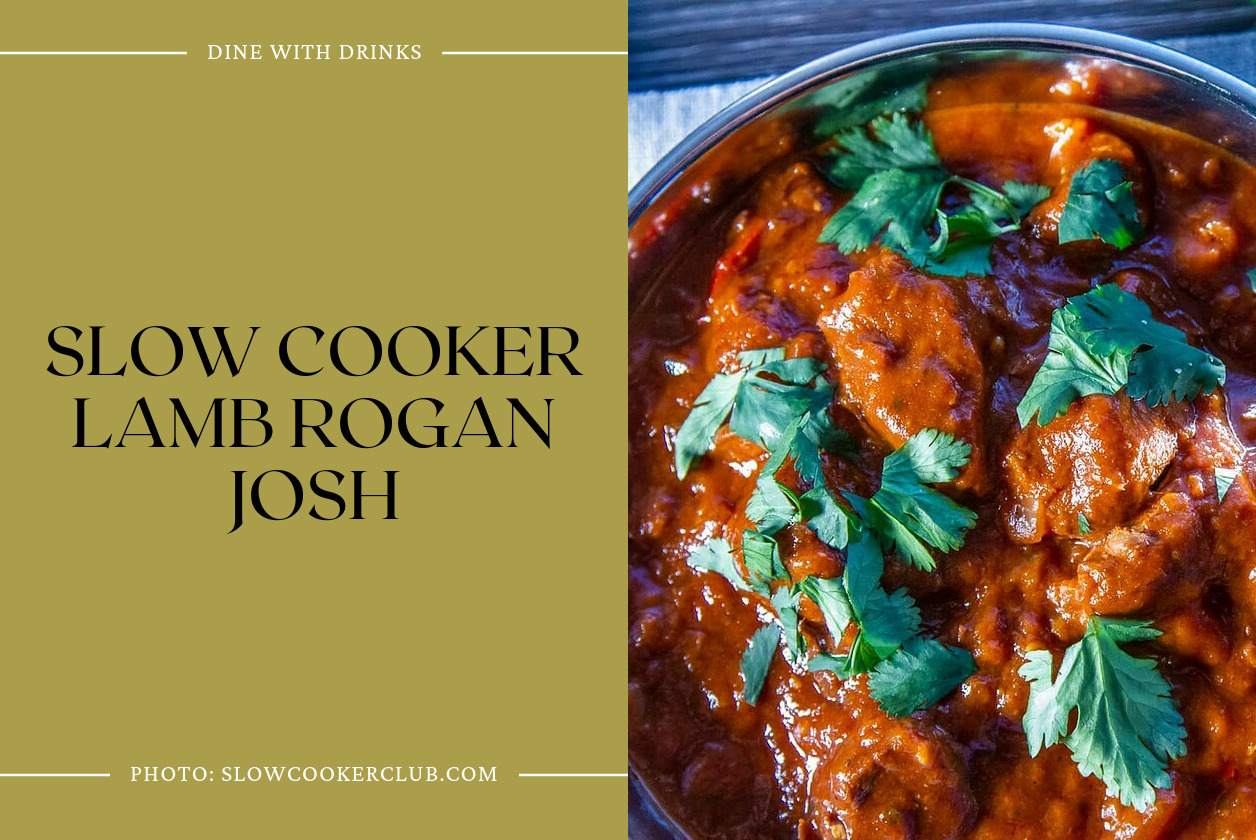 Slow Cooker Lamb Rogan Josh is a flavorful and aromatic dish that features tender pieces of lamb cooked slowly in a tomato and chili sauce. The rich and fragrant flavors of cardamom, cinnamon, and other spices make this medium heat curry a delightful choice for a Friday night dinner.
The slow cooker infuses the sauce with intense flavors, resulting in tender meat and a deliciously aromatic sauce. Overall, Slow Cooker Lamb Rogan Josh is a must-try recipe for those who enjoy classic Indian dishes made easily at home.
13. Gingered Carrot Bisque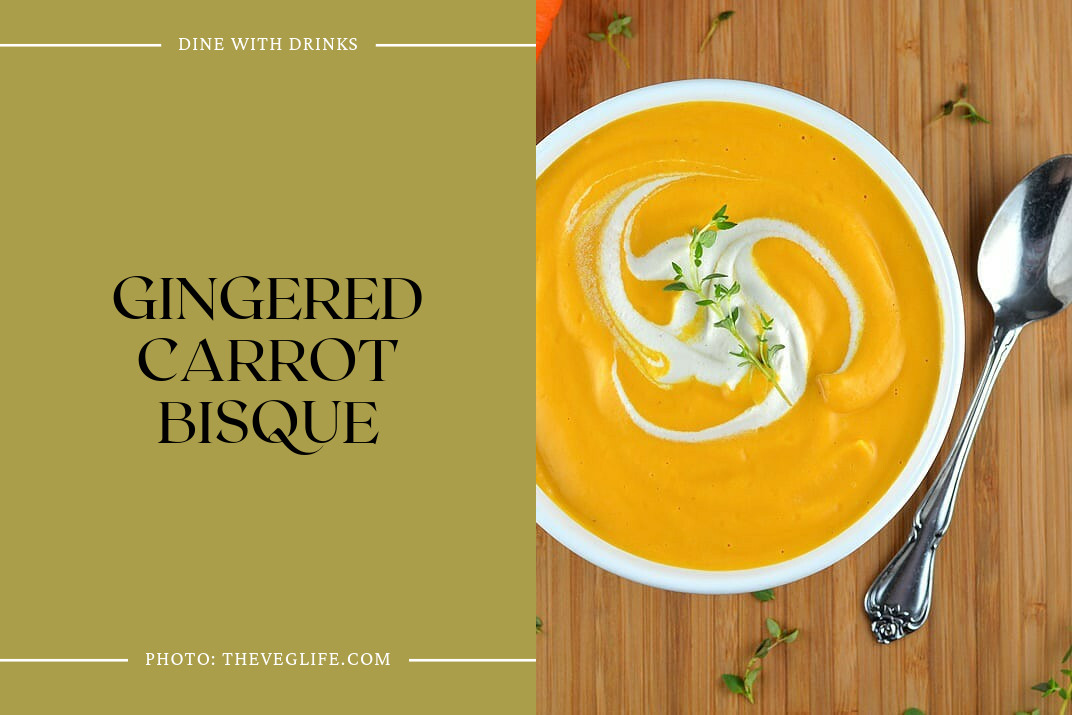 The Gingered Carrot Bisque is a rich and velvety soup made with sautéed onions, celery, and ginger, along with diced carrots, vegetable broth, and potato. The bisque is pureed to a smooth texture and seasoned with salt and pepper.
A dollop of cashew cream adds a creamy finish, and it can be garnished with fresh thyme. Overall, it's a delicious and healthy option for a Friday night dinner.
14. Pizza Dough
The Pizza Dough recipe is the perfect base for homemade pizzas on Friday nights. It is easy to make, crispy and chewy with great flavor.
Whether it's a family movie night or a casual pizza party with friends, this recipe allows everyone to customize their own pizzas with their favorite toppings. It's a cost-effective and delicious alternative to ordering from a pizza place.