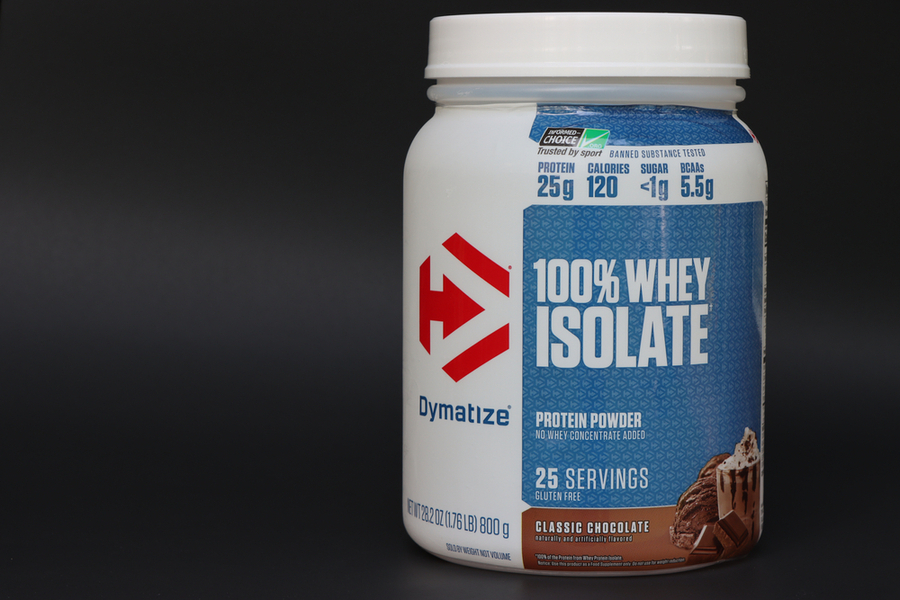 Do you want to take your taste buds on an amazing and delicious journey? Are you tired of sipping bland, tasteless protein shakes after every workout?
It's time to try something new! Dymatize has created a range of flavors that will tickle your taste buds and fascinate your senses.
From classic chocolate and vanilla to the more exotic peanut and apple cinnamon, you can experience the best of both worlds when it comes to protein shakes.
And with Dymatize ISO 100, you can trust that each serving contains 25g of protein to fuel your body and ensure you hit your daily goals.
So, what are some of the best flavors of Dymatize ISO 100?
Gourmet Chocolate, Vanilla, Chocolate Peanut Butter, Fruity Pebbles, and Strawberry are the most popular protein flavors in Dymatize ISO 100. With their rich and creamy taste, these flavors will water your mouth after each sip. You can also satisfy your cravings by selecting Birthday Cake, Cookies & Cream, and Fudge Brownie.
It's time to say goodbye to boring protein shakes and hello to delicious and satisfying post-workout fuel with these irresistible ISO 100 flavors. Let's dive in and find out which flavor is perfect for you!
Top Dymatize ISO 100 Protein Flavors in 2023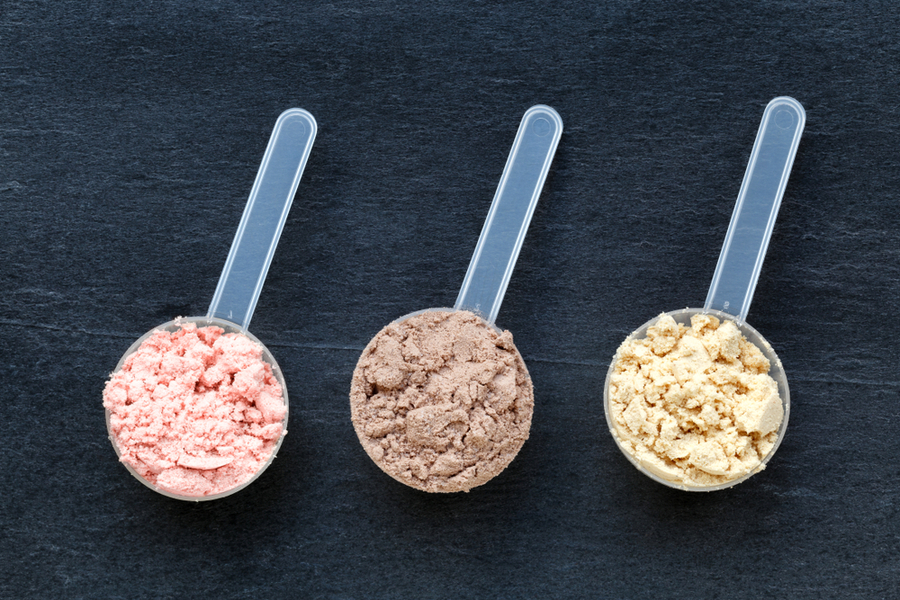 What would you select if I asked you to choose between a delicious cupcake and a bland protein shake? I'm sure your answer is the cupcake! Well, with ISO 100, the choice is simple – have your cake and drink it too!
The following are the top twelve flavors of Dymatize ISO100 in 2023 that will act as a protein punch to your post-exercise recovery.
1. Gourmet Chocolate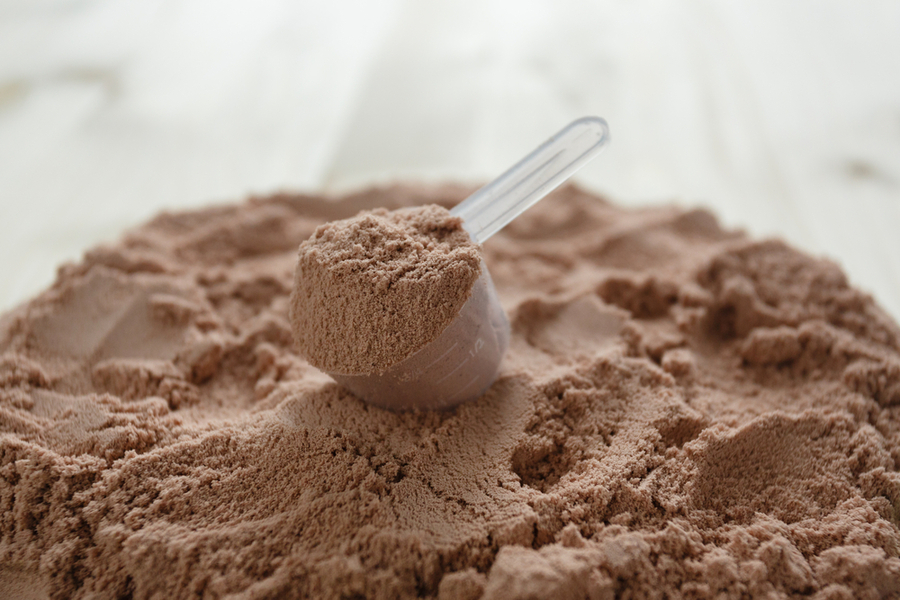 It is the most classic flavor of ISO 100. The rich and luxurious chocolate taste is perfect for satisfying your sweet teeth without disrupting your diet. You feel a rich and creamy flavor that blesses your tongue as soon as you taste it.
The flavor is quite natural, with notes of sweet and mild cocoa. Its rich taste is designed to be mixed with water, milk, or other beverages.
If you are looking for a low-calorie protein supplement, Gourmet Chocolate is the best option. It is low in lactose, fat, and carbohydrates. That's what makes it the best-selling flavor of Dymatize!
2. Gourmet Vanilla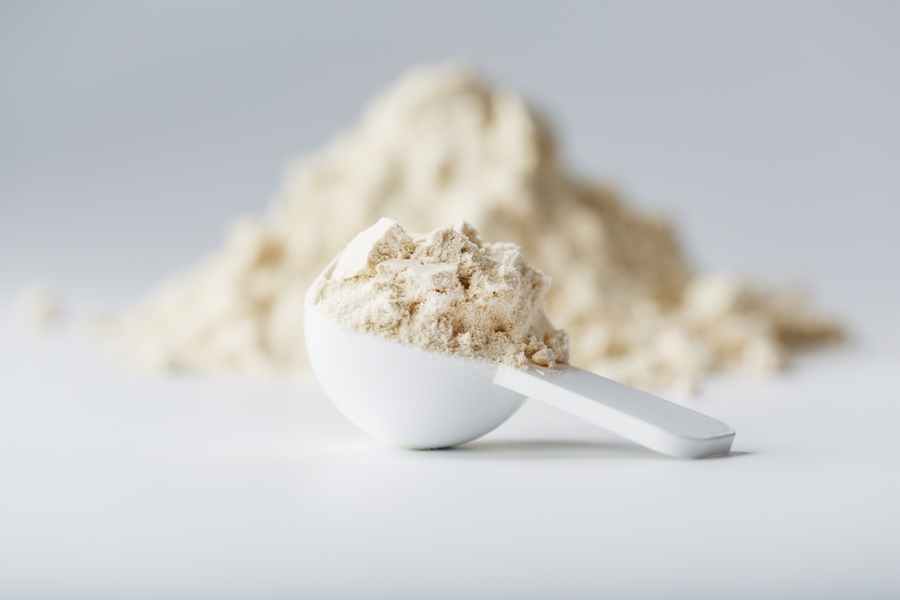 The vanilla flavor is the perfect addition to your daily protein routine. ISO 100 Gourmet Vanilla is ideal for mixing with the ingredients to create your custom protein shake.
The rich flavor is crafted to give you a smooth and creamy taste. With every sip, you'll experience aromatic vanilla blended with sweetness.
It is made with the highest quality ingredients and designed to mix with water or milk. Gourmet Vanilla is an excellent choice for vegetarians who want more protein and no meat!
So, instead of settling for dull protein powders, treat yourself to the fulfilling taste of the Gourmet Vanilla Dymatize.
Do you feel bored with just one flavor? Mix Gourmet Chocolate and Gourmet Vanilla to get the perfect balance of deliciousness. It's like a party in your mouth!
3. Fudge Brownie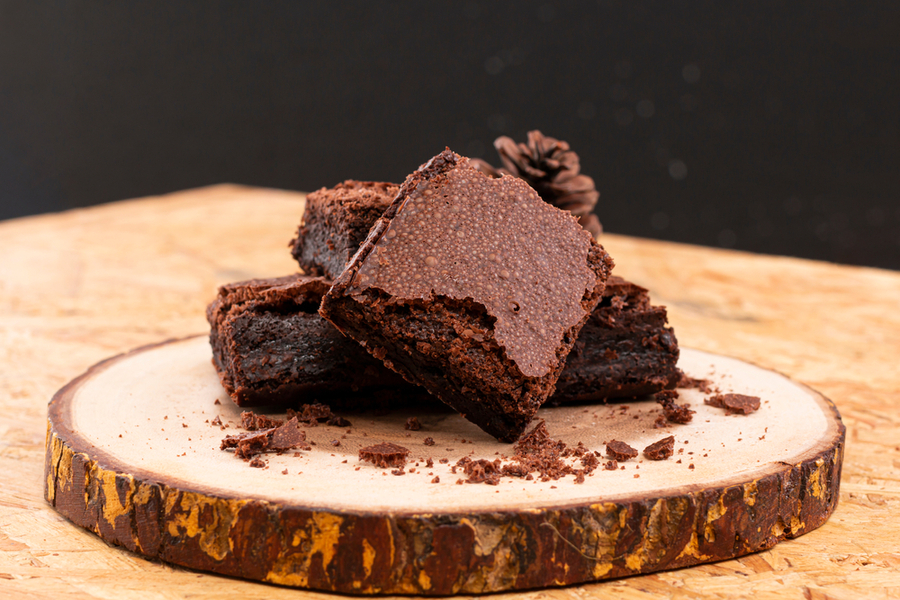 Who says you can't enjoy the taste of brownies while sticking to your diet goals? The Fudge Brownie flavor of ISO 100 tastes like a dessert but is low in calories. This chocolaty powder is packed with high-quality protein.
Unlike other protein powders with a chalky aftertaste, Fudge Brownie powder is the true satisfaction for chocolate lovers.
Its low sugar and fat content satisfies your desire without guilt. You may blend it into a smoothie or shake it to fuel your active lifestyle. Hence, it's a must-try for fitness enthusiasts and chocoholics alike!
4. Chocolate Peanut Butter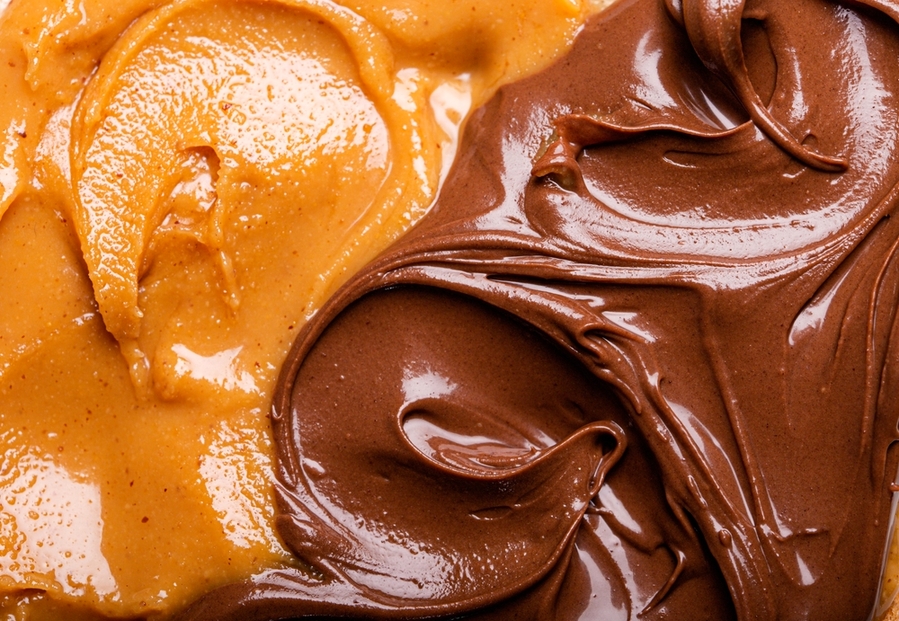 If you are a fan of the classic chocolate and peanut butter combo, you'll love this flavor of Dymatize! This fitness-friendly powder is a perfect way to satisfy your cravings while acing your fitness game.
Chocolate Peanut Butter is crafted with high-quality whey protein isolate and best supports fitness goals. It is a guilt-free treat with 25 grams of protein per serving and only 2 grams of sugar.
Moreover, this protein powder is an absolute delight for your taste buds. You can mix it with milk or water as a post-workout smoothie. So, try this mouthwatering chocolate and peanut butter combo for a high-quality protein intake.
5. Strawberry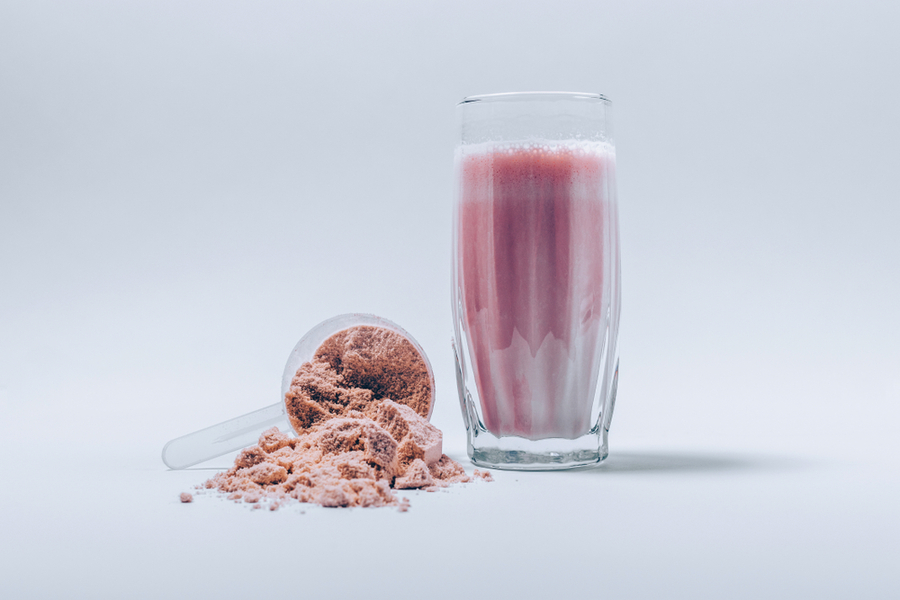 You can't beat the classic flavors of strawberry. It's simple yet delicious, ideal for mixing into smoothies or shakes. It is the ultimate protein powder for those who crave a sweet and fruity taste.
With every sip of Dymatize ISO 100 Strawberry, you'll feel like a summer field full of ripe and juicy strawberries. This protein powder will make you feel a bit of a plump and red strawberry.
It comprises 25 grams of fast-digesting whey protein isolate.
Try the refreshing strawberry taste year-round and energize your body with the nutritious protein it needs.
6. Fruity Pebbles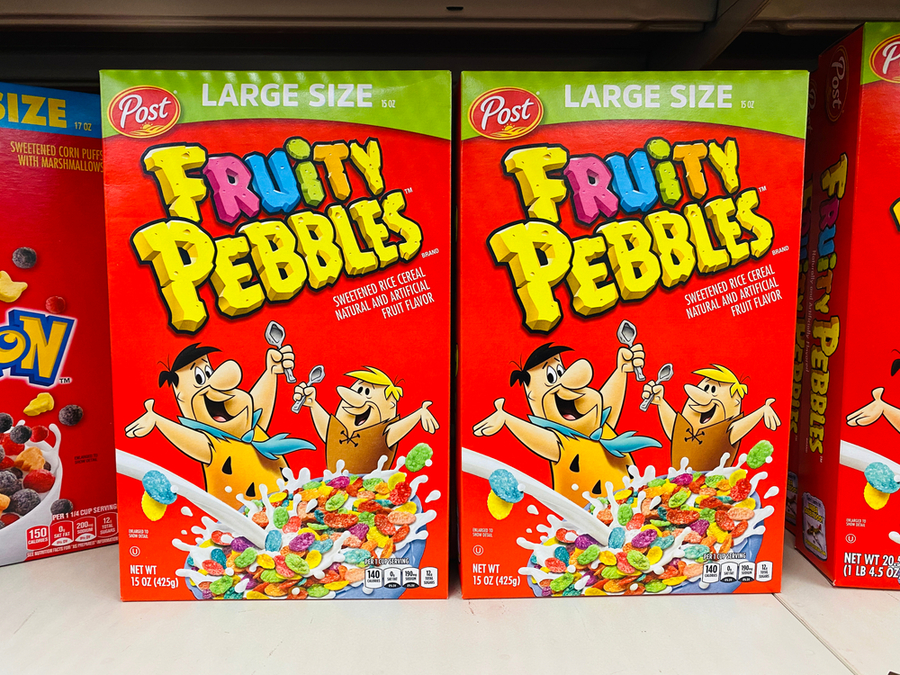 Okay, this one is special. If you want to experience the nostalgic taste of childhood, Fruity Pebbles protein powder is here for you!
Imagine a bowl of crispy fruit cereal with every sip. That's what you'll get with this flavor! With only 2 grams of sugar per serving, the protein powder won't crush away your diet.
Its whey protein isolate repairs the muscles and boosts your energy. Mix it with milk or water for a delightful taste and great macro-nutrients.
7. Cookies & Cream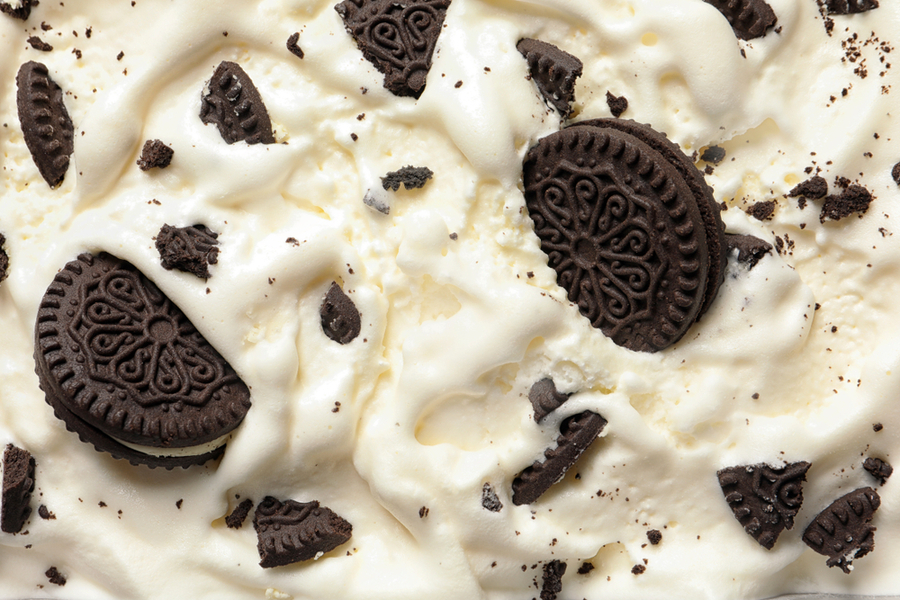 Cookies & Cream is a blend of creamy vanilla and crunchy cookie bites, making it taste like a treat rather than a protein supplement.
It is made with 100% hydrolyzed whey protein isolate. Each scoop of ISO 100 Cookies & Cream powder has 25 grams of protein which helps provide strength after intense exercises.
You can achieve fitness goals without sacrificing the taste with zero grams of sugar and less than half a gram of fat.
Dymatize ISO 100 Cookies & Cream is gluten and lactose-free. Its delicious taste makes it a convenient choice for those who are trying to make positive changes in their diet.
8. Pebbles Birthday Cake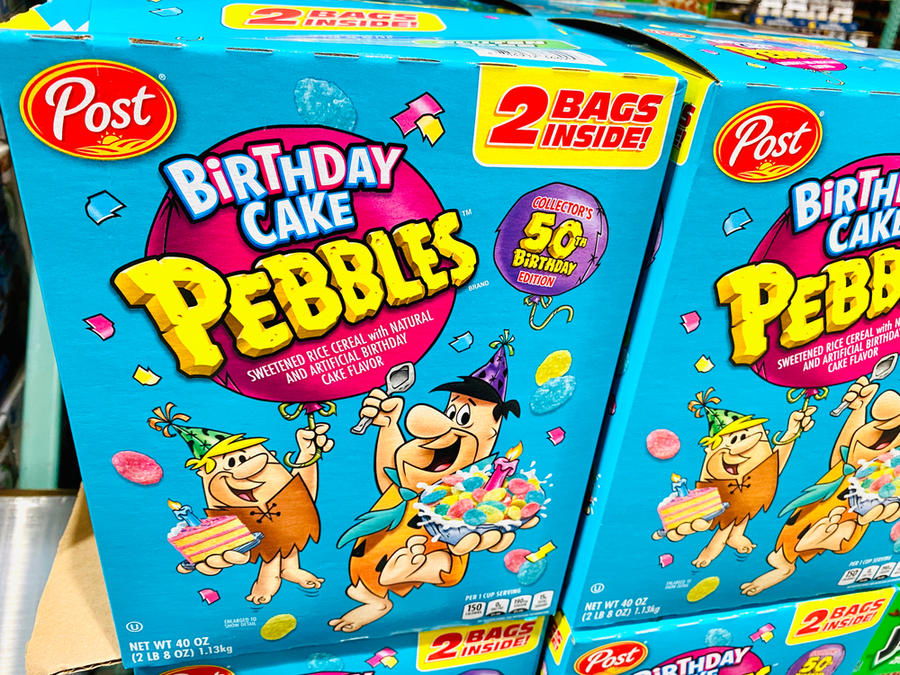 Celebrations with a protein shake that tastes like a cake are unique. The flavored powder is best for pleasing your teeth while still getting protein.
So, get ready to celebrate every day, like your birthday, with this mouthwatering flavor of rich creaminess.
It is easy to digest, fast absorbing, and 100% whey protein. Mix it with milk for an after-workout nutrition boost. Go ahead and treat yourself to the deliciousness of Pebbles Birthday Cake.
It helps you have your cake and eat it while progressing toward health goals. Enjoy its smoothness, richness, and fantastic taste!
9. Cinnamon Bun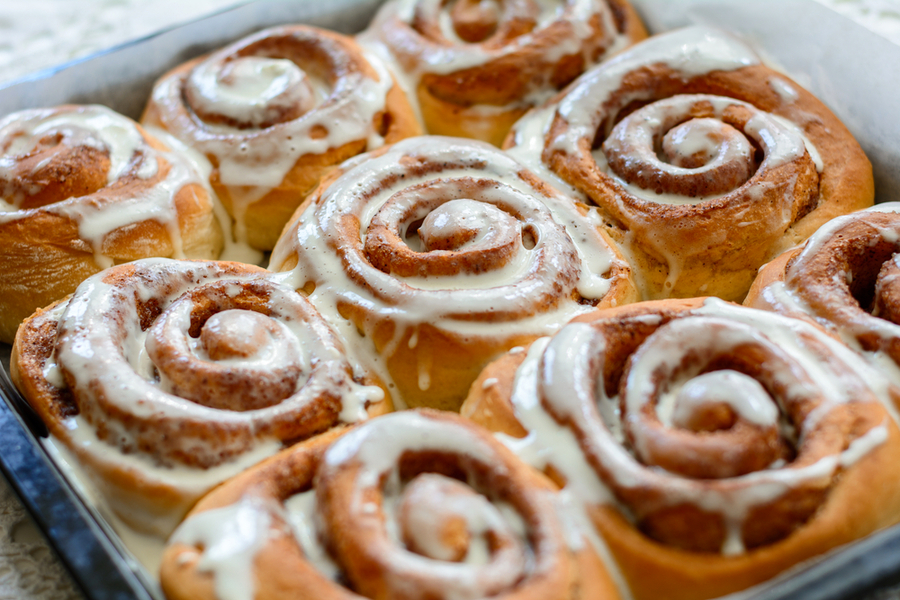 If you love cinnamon buns' warm and comforting taste, this flavor will entice you. The premium protein powder offers an irresistible blend of rich cinnamon flavor and smooth vanilla undertones to deliver a sweet taste.
With only 1 gram of easy digestive sugar and 0 grams of fat, it's an excellent supplement for gym freaks.
10. Cocoa Pebbles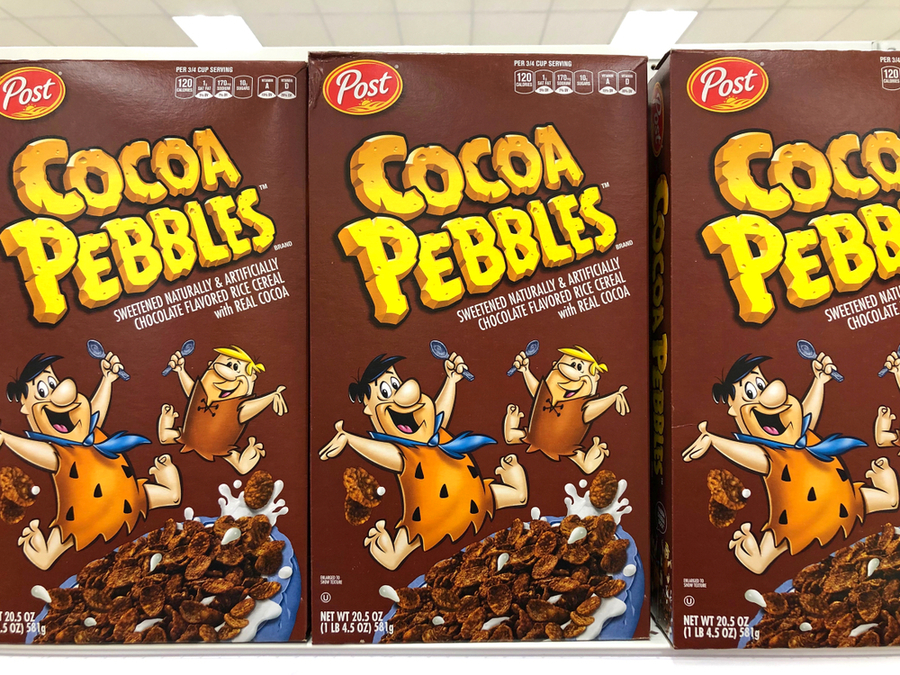 Cocoa Pebbles is a popular flavor of Dymatize ISO 100 protein powder that delivers an incredible taste that will transport you back to your childhood.
The flavor is amazing and tastes exactly like Cocoa Pebbles cereal, so if you loved the cereal as a kid, you will love the adult version of it! The powder blends effortlessly with milk or other liquids and creates a great creamy flavor when mixed with almond milk.
The flavor is not overly sweet and does not taste artificial, which is a common concern with many flavored protein powders.
11. Dunkin' Mocha Latte
Dunkin' Mocha Latte is a flavor that is sure to satisfy coffee lovers. The rich and creamy taste of mocha blended with high-quality protein powder makes this flavor a hit among fitness enthusiasts.
It has a lovely flavor that can be combined with frozen fruits for an ice cream-like consistency or with fresh fruit for a tasty smoothie post-workout. The flavor is not too sweet, which makes it a great option for those who dislike overly sweet protein powders.
It is perfect for people who love the coffee taste, and it definitely suppresses your appetite when you can't get a meal in.
12. Dunkin' Cappucino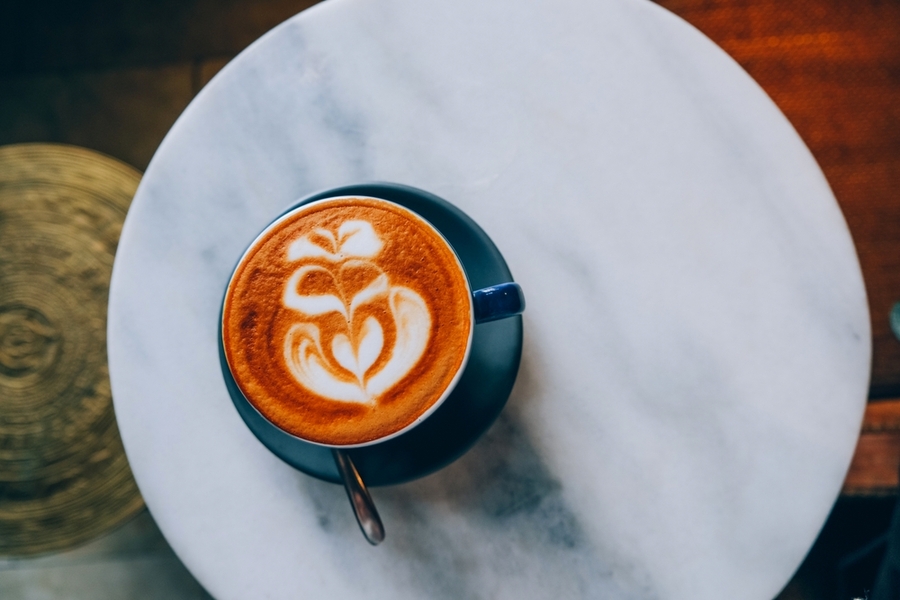 Dunkin' Cappuccino is a relatively new flavor of Dymatize ISO 100 protein powder that has quickly become a fan favorite. If you love coffee, this flavor is a must-try. The taste is amazing, and it doesn't leave a chalky aftertaste like some other protein powders.
Not only does it taste great, but Dunkin' Cappuccino also provides a caffeine boost, making it an excellent choice for a pre or post-workout shake. The caffeine content is not overpowering, but enough to provide a good energy boost for your exercise routine.
Another great thing about this flavor is that it blends easily with various types of milk and even water, so you can mix it with your preferred liquid. It also keeps you full for a few hours, making it a perfect meal replacement option.
Health Benefits of ISO 100 Protein Powders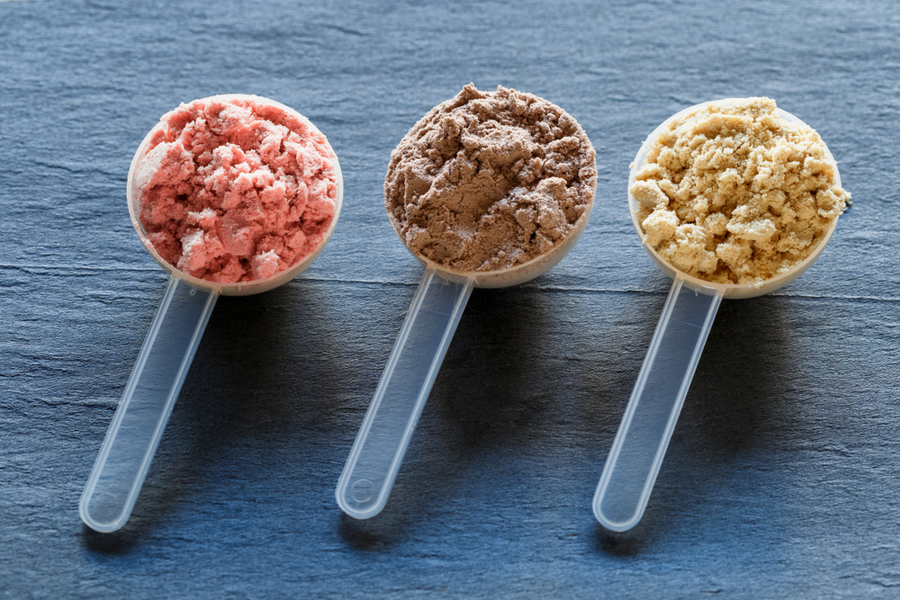 From muscle growth to weight management, Dymatize ISO 100 has all the essential benefits for an individual.
Here are the five main health benefits of Dymatize ISO 100 protein shakes.
Promotes Muscle Growth: It helps to build lean muscle mass and enhances the body's metabolism. Whether you are a beginner or an experienced athlete, male or female, it's an effective muscle-building choice.
Lowers Blood Pressure: ISO 100 supplement may decrease triglycerides and blood pressure. It can be a safer and more natural way for heart patients to treat their condition.
Improves Immune System: The 100% whey protein isolate helps to boost the immune system. It prevents diseases, infections, and other illnesses. The body's defense mechanism is strengthened by consuming ISO 100 protein shakes.
Weight Management: It helps to maintain a healthy weight. As it contains zero fat and is low in calories, ISO 100 is a great choice for individuals who want to lose weight.
Reduces Hunger: After a workout, your body must refuel with essential nutrients. Dymatize ISO 100 powder gives you the necessary proteins and other nutrients to reduce hunger. This helps to prevent overeating and keeps your diet on track.
Takeaway
Dymatize ISO 100 flavors come in various varieties, from fruity to creamy. Each flavor has its unique taste and health benefits. Not only do they help you build lean muscle mass, but they also keep your diet on track.
Its wide range of flavors has become the go-to option for many gym-goers worldwide. You can make your journey towards health and fitness goals easier. So, why not give it a try and see what works best?
Frequently Asked Questions
How many scoops of ISO 100 should I take?
Incorporate 1-2 portions of high-protein drink into your daily routine for optimal performance. Great before, during, or after a workout to maintain a healthy lifestyle – enjoy as part of your balanced diet!
How many eggs equal 1 scoop of protein powder?
A single scoop of whey protein powder packs a powerful punch with 24 grams of muscle-building protein. This amount is comparable to the same found in roughly four large eggs, depending on their size.