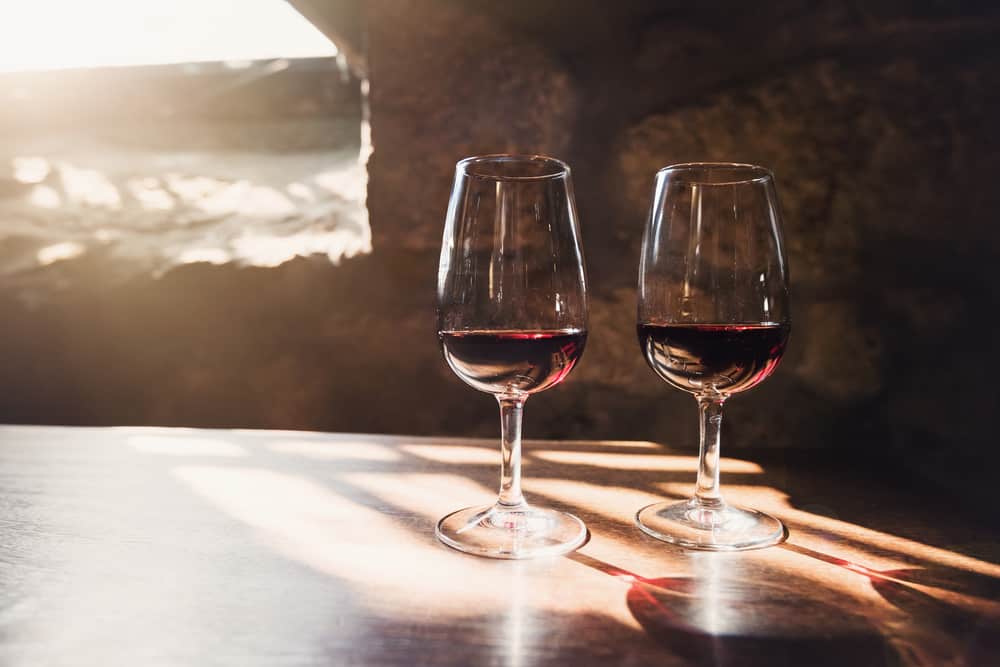 While most of us may associate Port wine with older gentlemen and ladies sipping on a small glass after dinner, it is far more versatile than just a dessert wine.
Associations aside, you may wonder how to drink Port wine.
You can use Port as a spritzer aperitif before dinner, in numerous cocktails (Port wine is an excellent replacement for vermouth), or even make a reduced sauce for both savory and sweet dishes. The key to drinking Port wine is to sip it slowly and enjoy its unique bouquet of flavors.
We will take a look at what Port wine is and teach you how it should be served. As a bonus, we've included some recipes for Port-based cocktails and two reduced sauces made with Port wine because sometimes just drinking good wine is not enough; you'd like to eat it too.
How To Serve & Drink Port Wine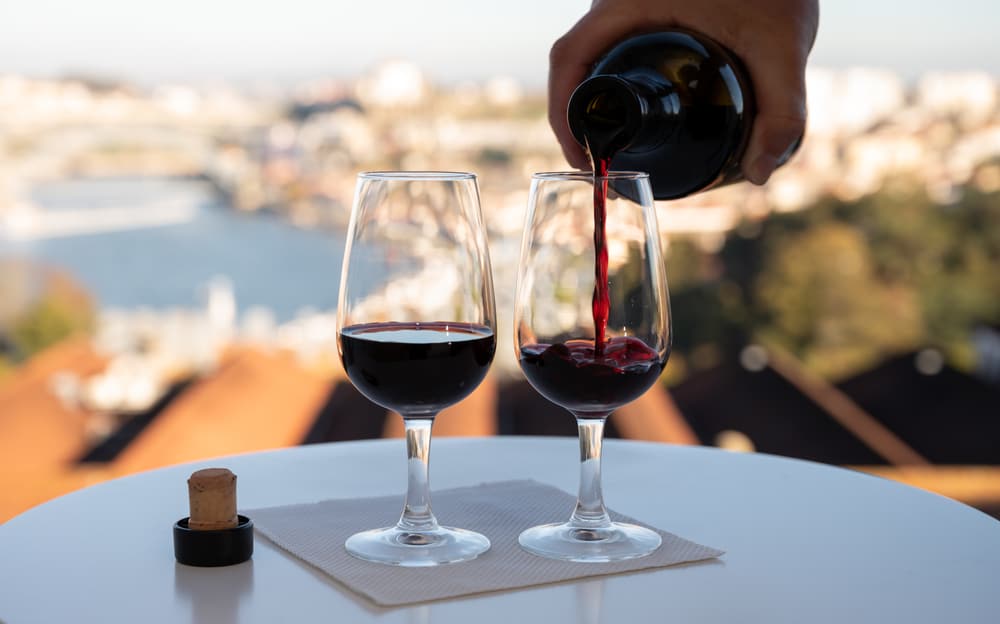 There are several ways to serve Port wine, but one of the amusing and somewhat confusing ones (especially if you've had a few) is the British manner.
But before we delve into this unique way of serving, remember that different types of Port wine must be served at the right temperature to bring out the best.
In the British style of serving, the bottle or decanter is transferred to the person on the host's left and is passed around the table clockwise.
You then serve the person to your immediate right before returning to the Port wine on your left. Guests may serve themselves; however, everyone is expected to fill the person's glass on their right.
Never set the bottle on the table until everyone has been served.
Someone may forget about this and place the bottle down before the other guests are served.
"Do you know the Bishop of Norwich?" someone will inquire. This friendly reminder is typically enough to get the bottle handed around again.
Still, sometimes people are unaware of the custom, and a follow-up response is given: "He's a wonderfully kind man, but he constantly forgets to pass the port."
According to legend, Lewis Baggot, Bishop of Norwich between 1783 and 1790, consumed considerable amounts of Port wine when attending a meal with the Master and Fellows of Christ's Church in Cambridge. But never offered any to the other guests.
It's possible he didn't want to share the exquisite libation since he appreciates Port wine as much as we do. Still, next time someone asks whether you "know the Bishop of Norwich", you'll remember to pass the bottle.
Glassware
The traditional glassware used for Port wine contains around 3 ounces (75ml) or 4 ounces (120ml) of Port wine.
You can also use dessert wine glasses if you are in a pinch.
Copita-style glasses work equally well, and although Glencairn is associated with whisky glasses, they also have a wonderful example of a copita glass that could be used for serving Port.
Straight—Appertativ or Dessert
Port wine is exceptionally versatile, and in certain cultures, it is even enjoyed throughout the whole meal—something we will try next time we host a dinner party!
Ruby and white Port, either on ice or mixed with tonic water, make for the perfect low-alcohol aperitif. You can also drink it on its own.
Straight Port with or after dessert is a wonderful dessert option.
Or, be bold and skip dessert because it pairs exceptionally well with certain cigars as a post-dinner relaxation while discussing a wide variety of topics with a confidant or just relaxing with good company.
Enjoy It in Cocktails
Port is a wonderful multitasking ingredient in cocktails, taking over the job of several ingredients:
It can add sweetness to a drink.
Replace vermouth in some cocktails, giving it a new spin (think Martinis).
Add multiple layers of flavor to a cocktail.
It also tempers the alcohol content of high-proof ingredients such as whiskey, brandy, or vodka.
The styles best suited to cocktails are White, Pink, Ruby, and Tawny Port. Take a look at some of the best Port cocktail recipes.
There is a caveat to Port wine, however—once you've opened the bottle, it is like vermouth—you need to refrigerate it and consume it within a few weeks.
Generally, the darker your bottle of Port wine is, the longer you can keep it.
Cooking With Port Wine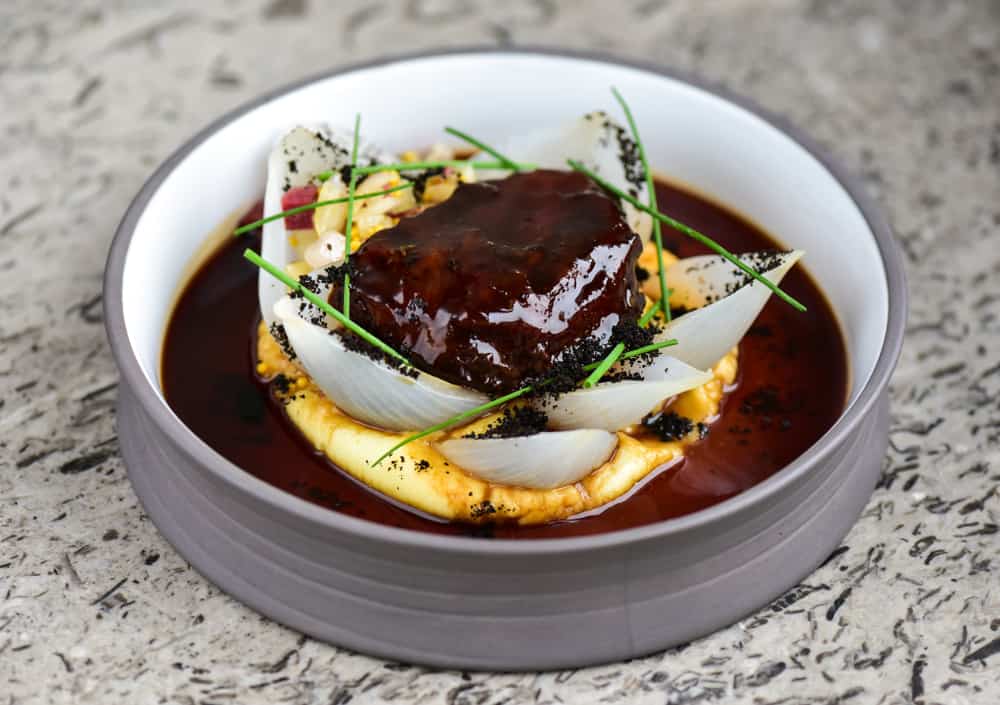 Port can have a wonderful depth as a reduced sauce. You can use it with savory and sweet dishes as well—let's take a look below.
Port Reduction Sauce for Savory Dishes
You'll need to think carefully about how you'd be combining your Port wine sauce with savory dishes because there are numerous variations on the theme.
Martha Stewart's recipe reads as follows: combine ½ cup of chopped onions, ½ cup of chopped carrots, 2 bay leaves, and 3 cups of Port in a saucepan.
Bring it all to a boil, then reduce the heat to medium-low and allow the liquid to reduce to about half a cup.
Strain your reduced liquid through a mesh sieve and allow it to reach room temperature before serving.
Port Reduction Sauce for Sweet Dishes
For a thick, syrupy sauce, you can enjoy it over plain vanilla ice cream or, as in the original recipe, over a pound cake.
Combine 3 cups of Port wine with a tablespoon each of lemon and orange zest.
Place all the ingredients in a saucepan and bring them to a boil.
Reduce the heat to low-to-medium heat for around 25 to 30 minutes until it has reduced to around half a cup of liquid.
Conclusion
Port is an exceptionally versatile fortified wine that can be enjoyed as an aperitif—either as a spritzer, on ice, or straight.
But you can also use the Port as a replacement for vermouth in cocktails or even build cocktails around Port wine to elevate your cocktails to the next level.
Port wine is also an excellent ingredient for reduced sauces, which you can use with savory or sweet dishes.
Port is a versatile fortified wine that can be enjoyed with a wide variety of foods ranging from savory to delectably sweet.
Be bold and explore the options that work best for you and keep a notebook handy when you find an option that hits the perfect balance for your palate.