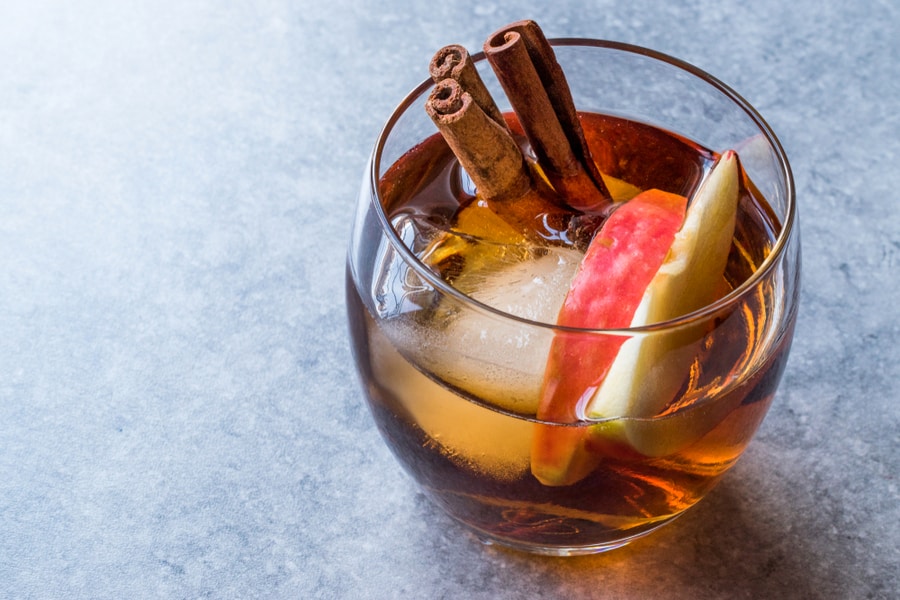 Cinnamon whiskey comes in a wide variety of versions—from the 'original' Canadian Fireball Whisky—to other manufacturers presenting their cinnamon whiskey.
Whether you love or hate it, cinnamon whiskey should be on your drinks cart or in your bar. It can range from a fiery burn to a more subtle, sweet cinnamon flavor and everything in between.
Now, you might be asking, what can I mix with cinnamon whiskey?
If daring, you can replace the bourbon, rye, or whiskey in your favorite cocktails with cinnamon whiskey for extra flavor and depth (with a kick). Or, you could stick with tradition and mix cinnamon whiskey with Coca-Cola.
Festive and winter options: whip up some spiked hot chocolate or eggnog, or mix it with RumChata for a Cinnamon Toast Crunch sipping drink. A Hot Toddy is just what the doctor ordered if you're feeling under the weather. Summer drinks: mix cinnamon whiskey with cream soda, an ice-cold hard cider, or even carrot juice for a refreshing drink.
We'll investigate the taste profile of cinnamon whiskey to give you an idea of what's available before we dive into our list of traditional and exciting mixers you can enjoy with cinnamon whiskey.
What Does Cinnamon Whisky Taste Like?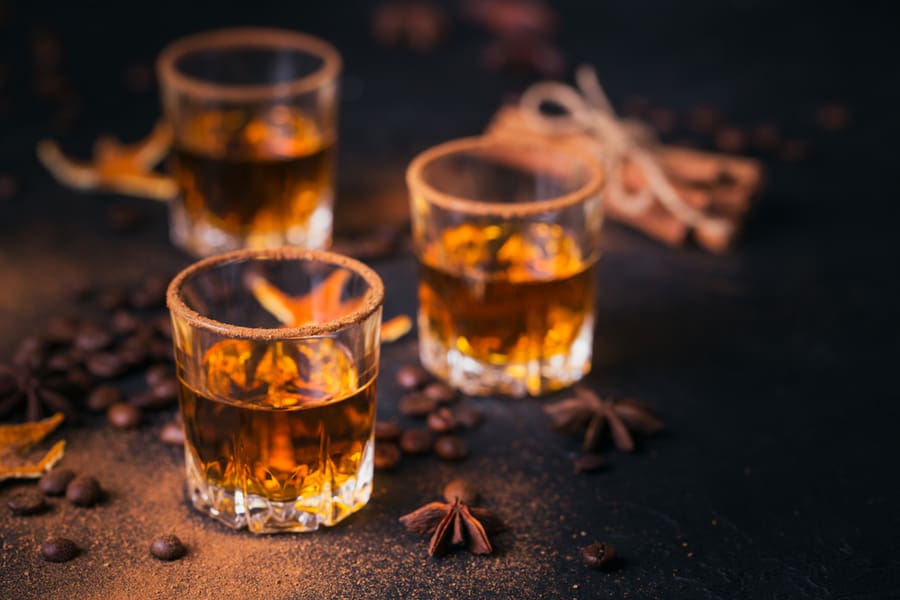 First, we'll use whisky-without-an-e and whiskey-with-an-e interchangeably throughout this article because there are brands worldwide.
Scottish, Canadian, and Japanese whisky is spelled without the E (plural: whiskies). America and Ireland spell it with the E (the plural is whiskeys).
Even the New York Times had to bend its knee and stop referring to everything whisk(e)y—regardless of its country of origin—as whiskey.
There are numerous brands out there. Some will burn the daylights out of you, while others are smooth with a lingering taste without a burn. It all depends on what you like.
We'd say the softer spirits appeal more to us, we're grownups, after all, and we've developed a taste for the finer things in life by now, wink-wink.
Look at this list to find your favorite cinnamon whisk(e)y and start mixing some drinks.
Fireball Whisky's tagline, "Tastes like heaven, burns like hell," should give you a good idea. It has a strong afterburn that tastes of cinnamon and spices.
On the other hand, there's Evan Williams Cinnamon Reserve—which will give you a smooth aftertaste without too much burn.
In short, cinnamon whiskey begins softly, but it swiftly climbs from smoldering to a firestorm of a spiced finish, with a lasting heat that kicks like an angry donkey.
Perhaps this is the reason the spirit has been so well received. Its supersonic feel is exciting and has even inspired rivalry among a slew of big-brand clones.
Mixers for Cinnamon Whiskey
Although most people take cinnamon whiskey shots, there are also some more adult options without giving up one of the most common drinks from your college days.
Without further ado, let's jump in and look at the mixers and cocktails you can enjoy with cinnamon whiskey. We've given our best to bring some old favorites and surprisingly enjoyable mixers to balance things out.
Coca-Cola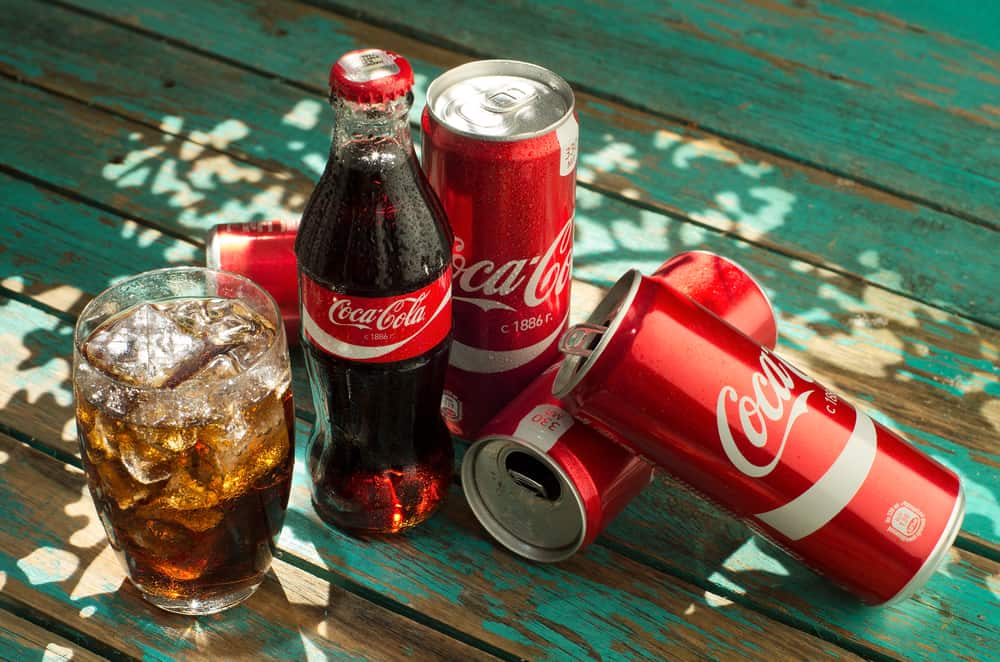 Still kind of a youthful, college-time drink, but more grownup. Whiskey and Coke have a long history. And almost any spirit goes with Coke.
Fireball recommends three parts Coke to one part cinnamon whisky. This allows the cinnamon flavors to shine through without being overwhelmed by sweetness.
For the more daring among us, you can mix it with vanilla coke for a subtle floral drink or cherry Coke to deliver a fruity-yet-spicy drink.
Hot Chocolate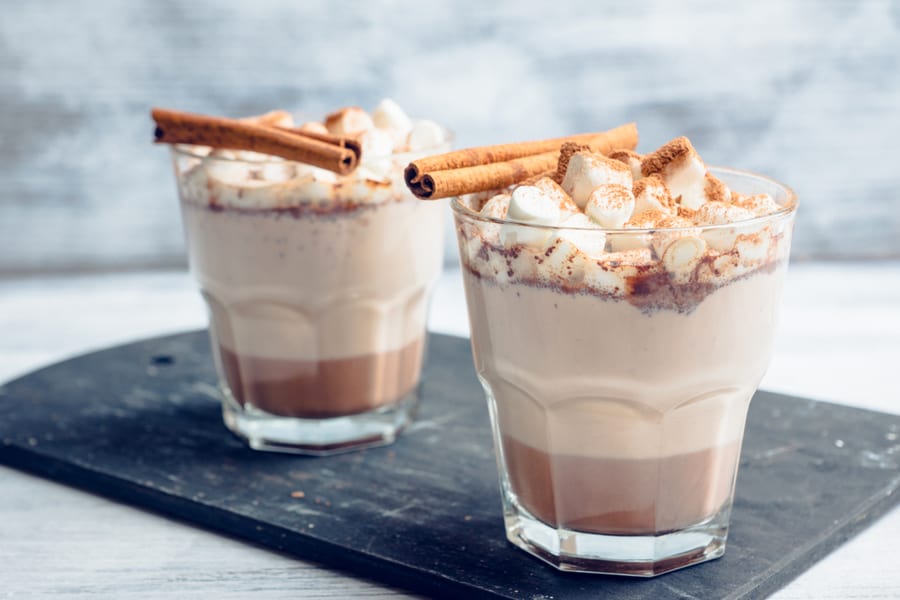 We're not discussing the variety you can mix up with hot water.
Still, the real cacao is mixed with a milk of your choice (you can use cow's milk or any other plant-based option). Here's a great recipe you can try.
Try this alternative recipe (made with real chocolate!). The ancient Aztecs flavored some of their drinks with Canella or white cinnamon.
Still, today we can add a jigger or cinnamon whiskey to our hot chocolate. Perfect for warming up any bleak winter's day.
You can also make boozy adult marshmallows to add to your adult hot chocolate.
Tea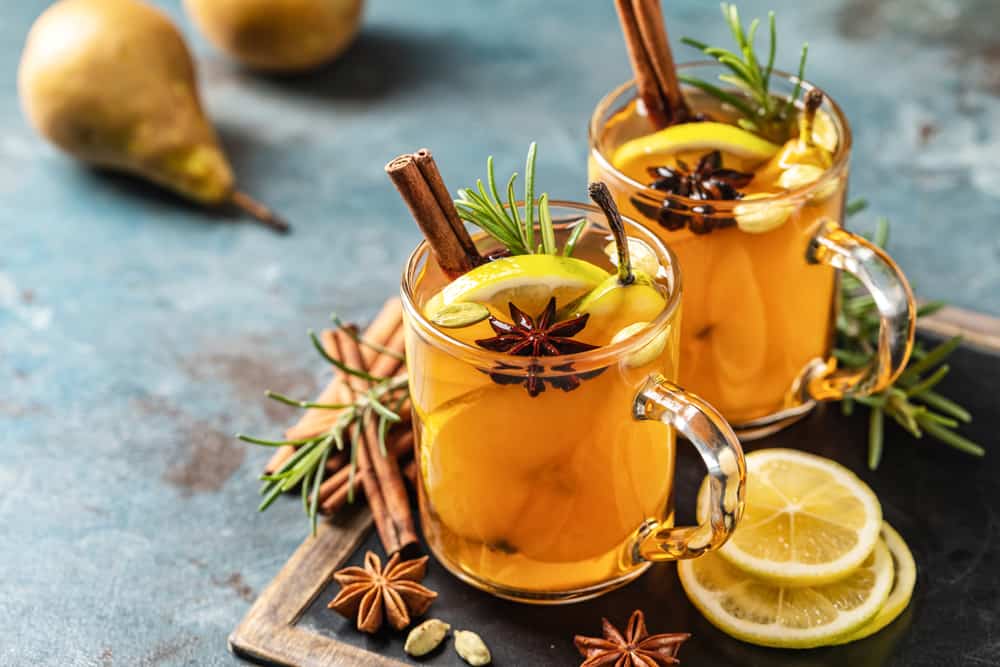 If you're counting calories, this is the one for you! It is a Hot Toddy but made with cinnamon whiskey.
Just brew a mug of hot tea, and add some lemon juice, honey, and cinnamon whiskey.
Cream Soda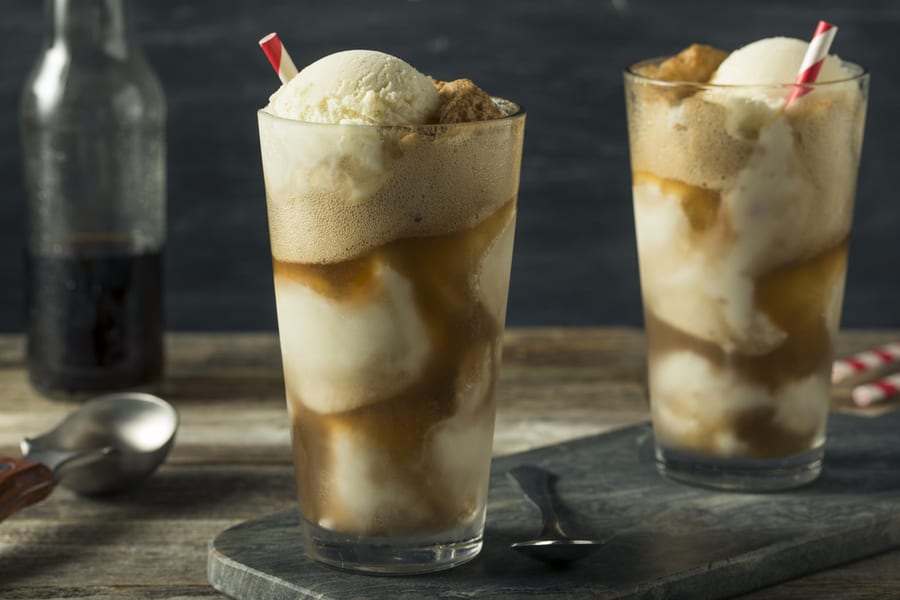 Coke isn't the only fizzy mixer you can enjoy with cinnamon whiskey. Cream Soda's sweet taste will contrast beautifully against the spiciness of cinnamon whiskey.
You can also serve it in shot glasses topped off with a dollop of whipped cream.
Eggnog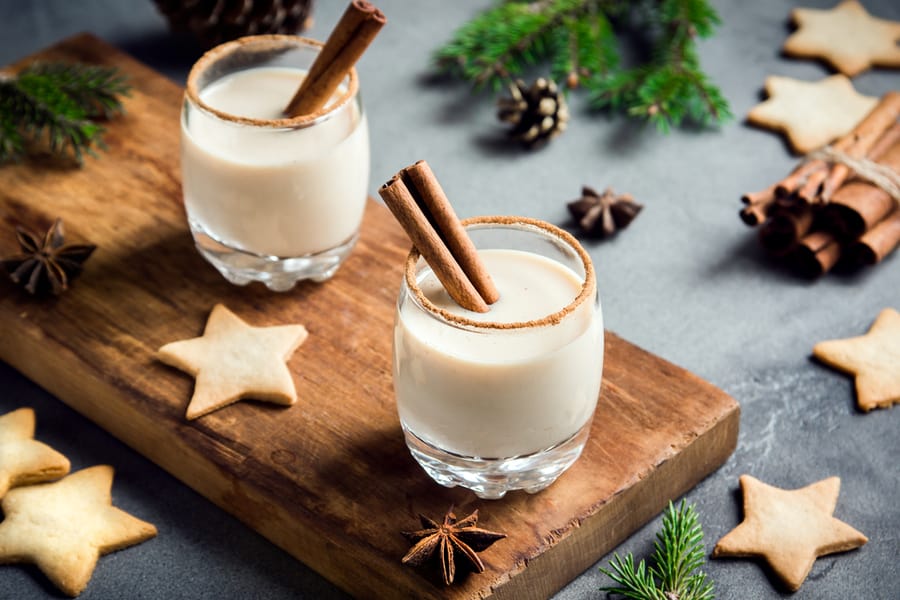 What would the holidays be without eggnog? Almost every family probably has their version of the recipe.
If you don't follow this recipe, it also offers some safety tips on using raw eggs in eggnog. Cinnamon whiskey makes a beautiful addition to eggnog, or you can leave it out to make virgin eggnog for the kids and those abstaining.
If you're scared of using raw eggs, try Coquito, a Puerto Rican version of eggnog. Just substitute the rum for cinnamon whiskey.
Hard Cider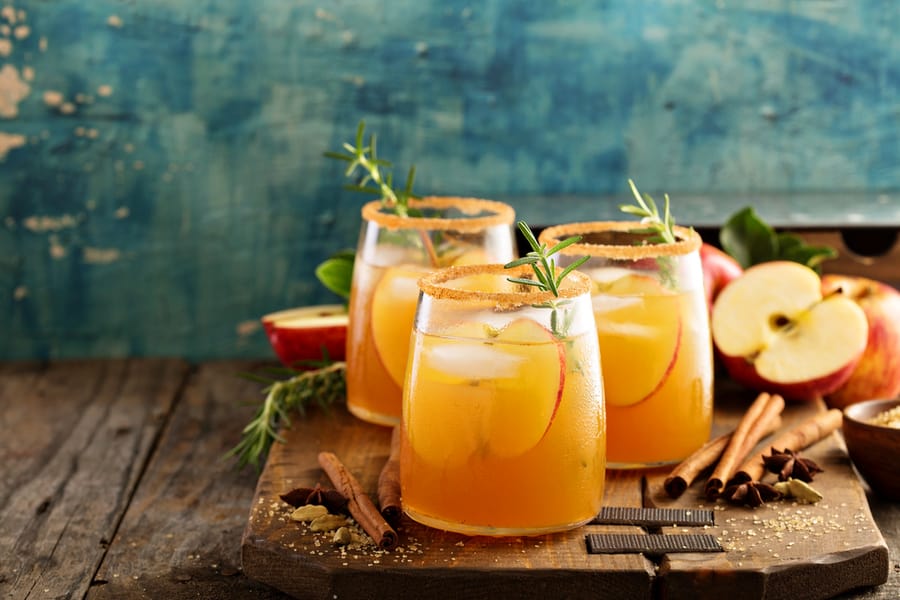 Hard cider features a more crisp, tart, and bubbly profile than regular apple cider. Apples and cinnamon play nice together, so why not booze it up?
A pint of hard cider combined and an ounce of cinnamon whiskey makes for an excellent summer drink.
RumChata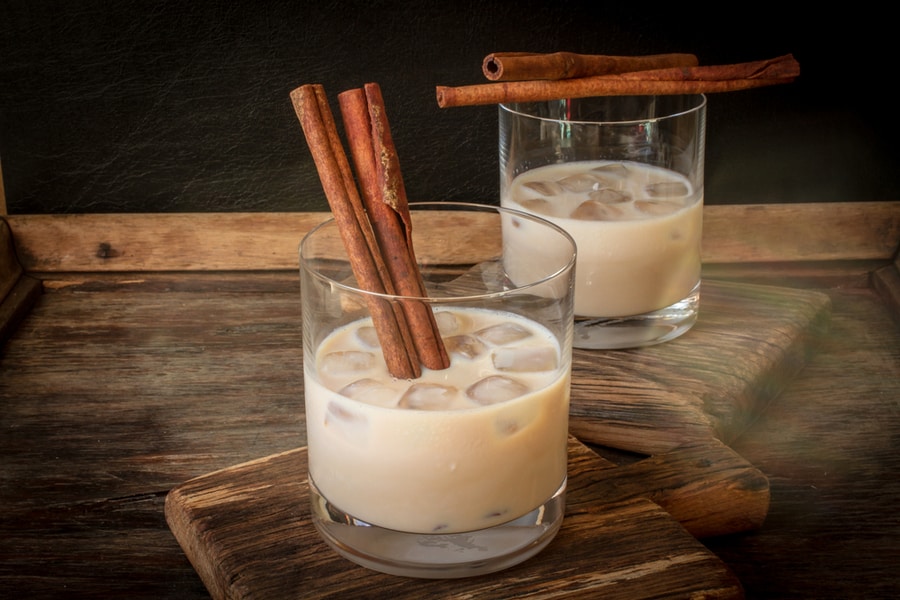 RumChata hails from Wisconsin and is made with Caribbean rum, sugar, cream, cinnamon, and vanilla.
Similar to Bailey's Irish Cream, Baileys is made from Irish whiskey. In turn, RumChata was inspired by the Mexican drink horchata—a creamy cinnamon drink made from soaked almonds or rice that looks like milk.
Back to the cinnamon whiskey, shall we? This drink is also known as Cinnamon Toast Crunch and can be made as a shot or served in an old-fashioned glass over ice.
Carrot Juice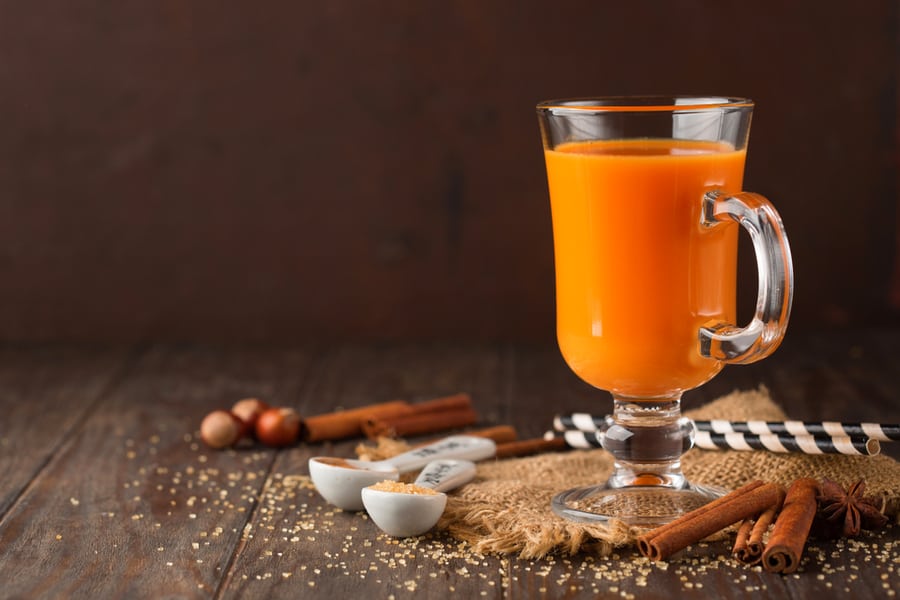 Carrot juice and… whiskey? You might think we lost the plot here, but we haven't. Promise.
Think of it as drinking baking spices. Not everyone will have carrot juice ready in the fridge, so this might just be the excuse to get up and go to the store and get some.
There isn't a set recipe, so add as much alcohol as you like, kick back, and enjoy a delicious drink.
What About Cocktails?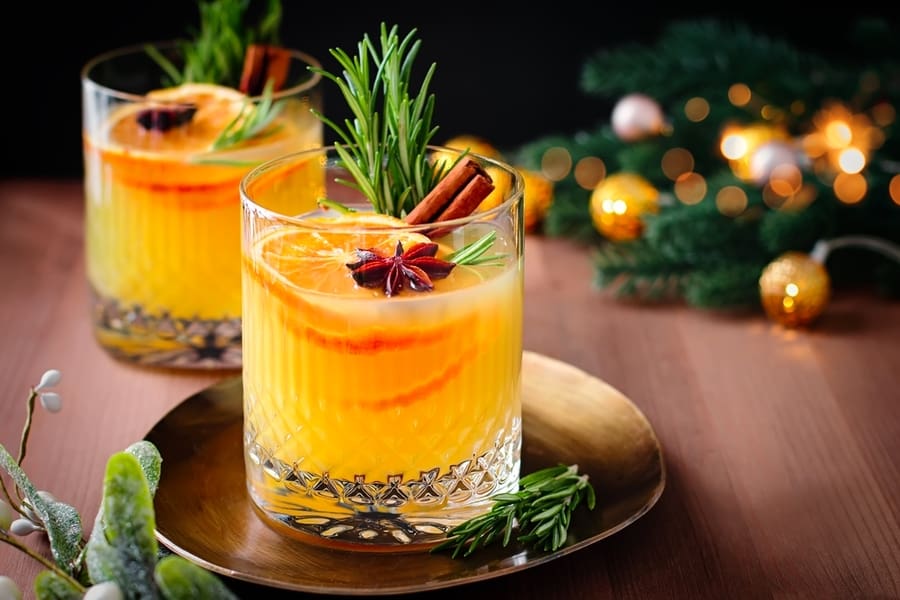 Basically, any whiskey-based cocktail can do with an upgrade by substituting the usual amount of whiskey or bourbon with cinnamon whiskey.
To avoid overpowering the other ingredients, perhaps opt for a more mellow cinnamon whiskey like Evan Williams Cinnamon Reserve instead of reaching for that bottle of Fireball Whisky.
Start slow and experiment until you find a cocktail that appeals to you.
A general rule of thumb: the less powerful-tasting ingredients the cocktail contains, the better the end product would be, so keep it simple.
Conclusion
Quite a few options, won't you say? Cinnamon whiskey can be used in festive and winter favorites, mixed into soothing summer drinks to help you cope with those long hot days.
You can also try some unique-tasting carrot juice and cinnamon whiskey for a refreshing drink and get a serving of your vegetables—maybe not the healthiest option—but we won't tell if you don't.