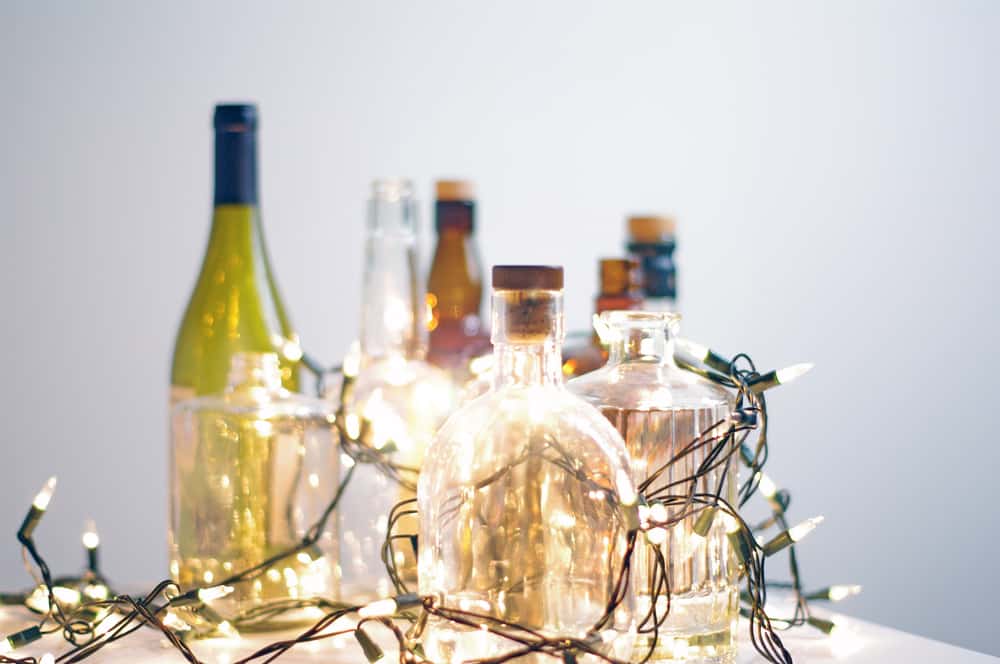 Drinking wine with friends and family or mixing up cocktails at home will inevitably produce empty bottles. While recycling is usually the first thing on everyone's mind, have you considered upcycling?
Or, if you have a lot of empty bottles stored in the basement, what can you do with those empty liquor bottles?
The options for empty liquor bottles are as endless as your imagination. Recycling is always the first choice for empty glass bottles because they can be infinitely recycled into new glass products and saves raw materials. But you can also upcycle your bottles and create unique gifts and home decor.
We'll look at recycling glass before delving into the top ten creative upcycling projects for your home and as gifts for friends and family.
Recycling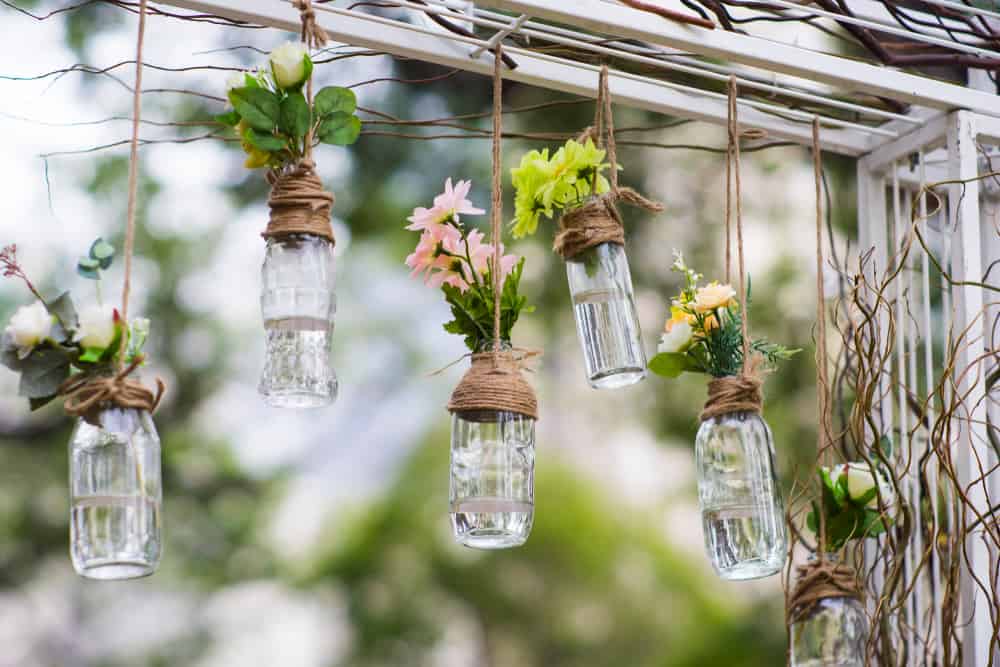 First, let's look at recycling options. Glass is 100% recyclable—it can be melted down, treated, molded, and used infinitely without losing quality or strength. Pretty neat, we'd say!
Many of us already reuse our glass containers at home because food and drinks do not stain glass or give it a strange smell. So, in a way, we are already recycling our glass on a very small scale.
Heineken even built a house out of empty specially-designed beer bottles (this is technically an upcycling and recycling project rolled into one).
While recycling empty bottles at a glass receptacle is the most obvious choice, why not get creative and upcycle rather?
You've shared precious moments with loved ones around a bottle of your favorite drink, so why stop and throw it out?
Create something unique for your home, a gift, some classy decor, or just something to keep the kids occupied.
Let's dive into the options and see what we can get up to on rainy days or when inspiration suddenly strikes.
Upcycling Empty Liquor Bottles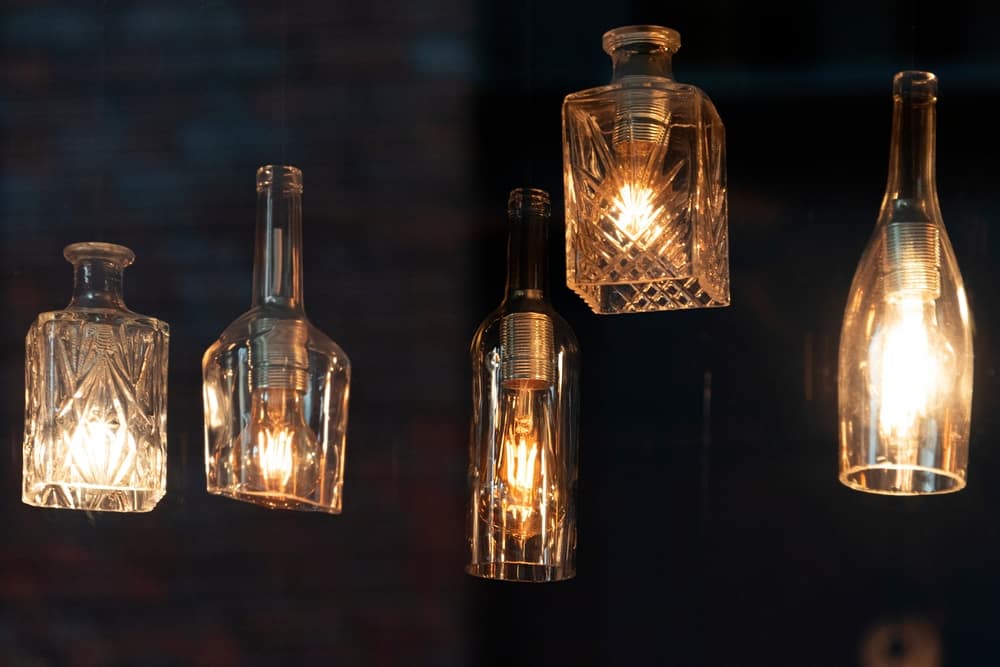 Your imagination only limits the opportunities for upcycling used liquor bottles.
We've selected 10 of our favorite projects for you to try at home, so read on to see what your next craft project will be. Keep in mind some of these projects may involve purchasing additional materials.
Still, we tried our best to keep the projects as economical as possible without spending too much cash.
Always use safety gear when working with glass.
1. Make a Bottle Lamp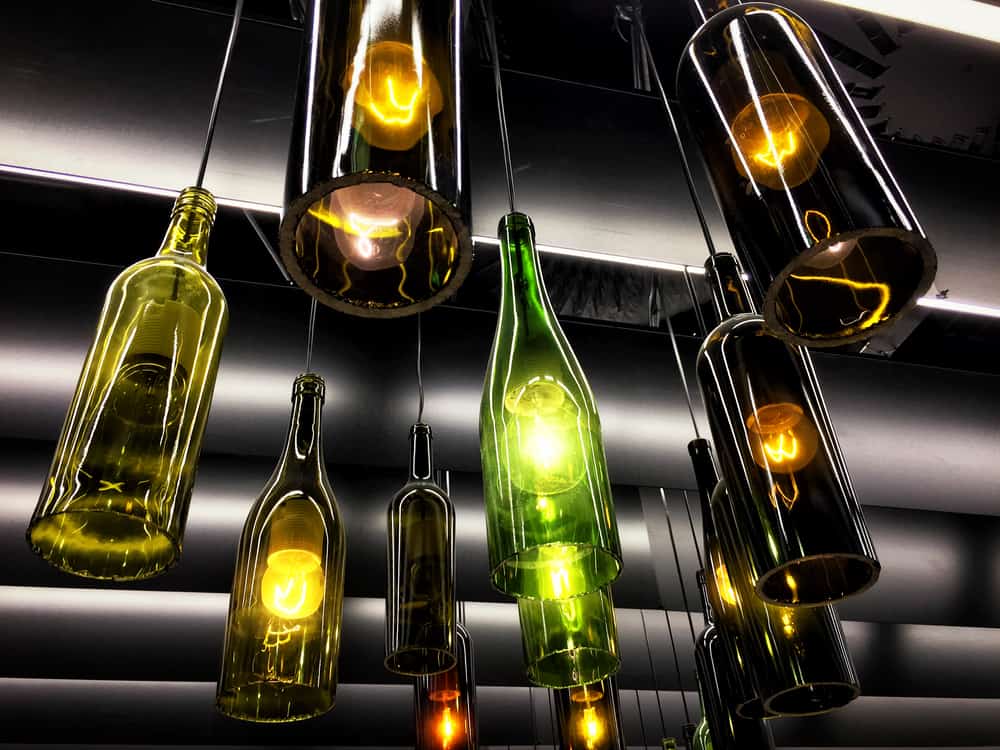 So, you've received a unique bottle of tequila or whiskey and adore the design and colors. It would be a pity to throw it in the recycling bin once it's empty, right?
This project will take a bit of investment because you'll need a clip-on lamp shade, some electrical cords, a lamp switch, and a globe if you don't have one in the cupboard.
Follow these step-by-step instructions, and you'll soon have your unique lamp!
2. Wine Bottle Planter for Succulents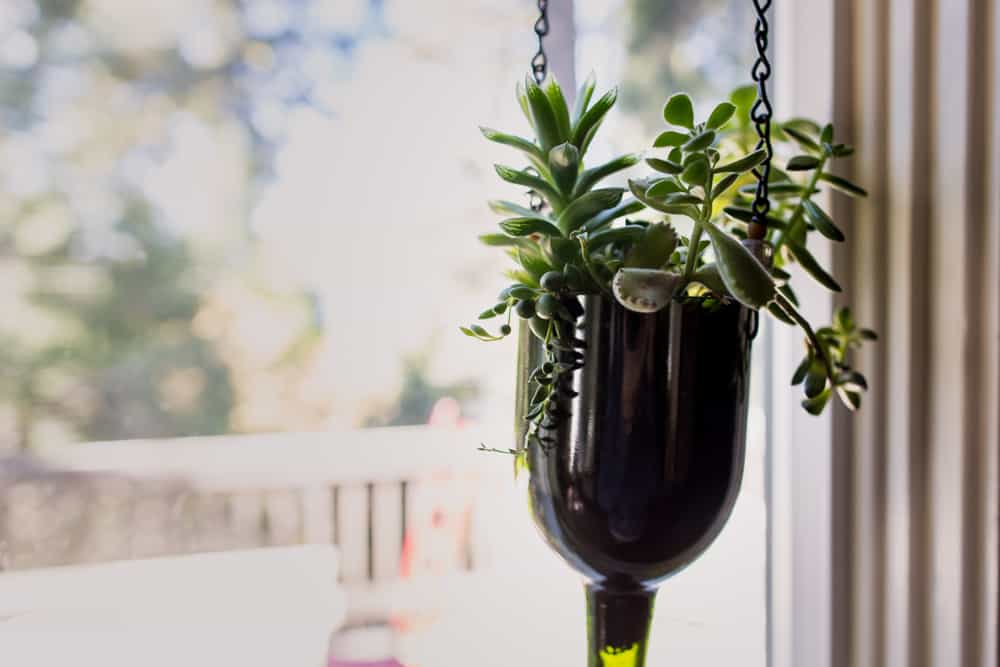 Succulents are a wonderful focal point plant and take minimal effort to maintain. What we love about this idea is that you can reuse wine bottles and bring some greenery to a corner of your house.
Remember to keep the arrangement in a spot with bright yet indirect sunlight because direct sunlight can encourage your plants to grow too big for their new wine bottle planter.
3. Wine Bottle Candles—The Ultimate Hygge Accessory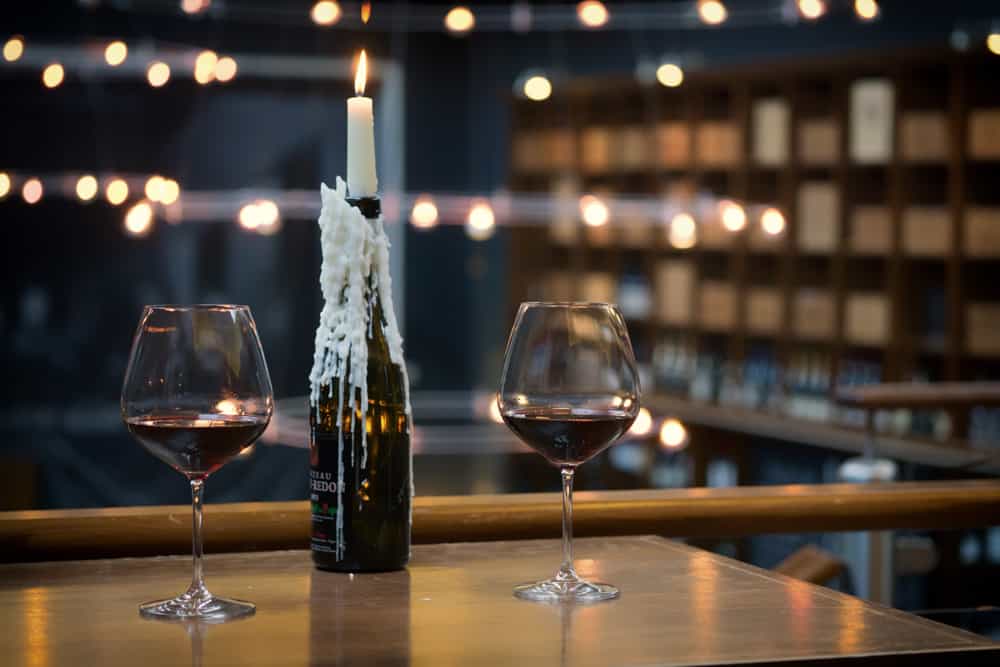 Who doesn't love lighting candles for a romantic dinner, winding down in a hot bath, or even just being in your own space by yourself or with loved ones?
Self-care has become more important with all we've been through the past few years and still going through, and Danes and Norwegians have the perfect antidote. They call it hygge (pronounced HOO-gah).
It is all about getting cozy in your own space with warm blankets, fuzzy socks, and for good measure, lighting a few candles and having a glass of wine. 
So, while practicing hygge and drinking your wine, why not save up your wine bottles to make some wine bottle candles?
Quite an easy way to use up your old wine bottles (or any round liquor bottles).
4. Bottle Chandelier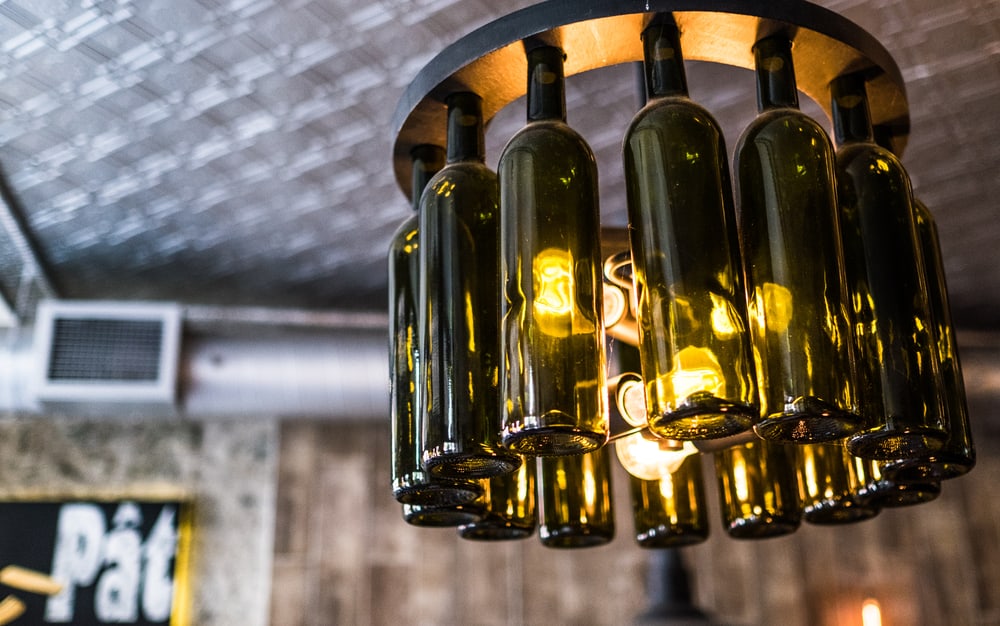 So, you've made some candles for hygge or as unique gifts for family and friends, but what about those bottle tops you've cut off? Easy!
Make a bottle chandelier! We suggest using clear wine bottles for this project if you want to color them whimsical.
5. Tiki Torches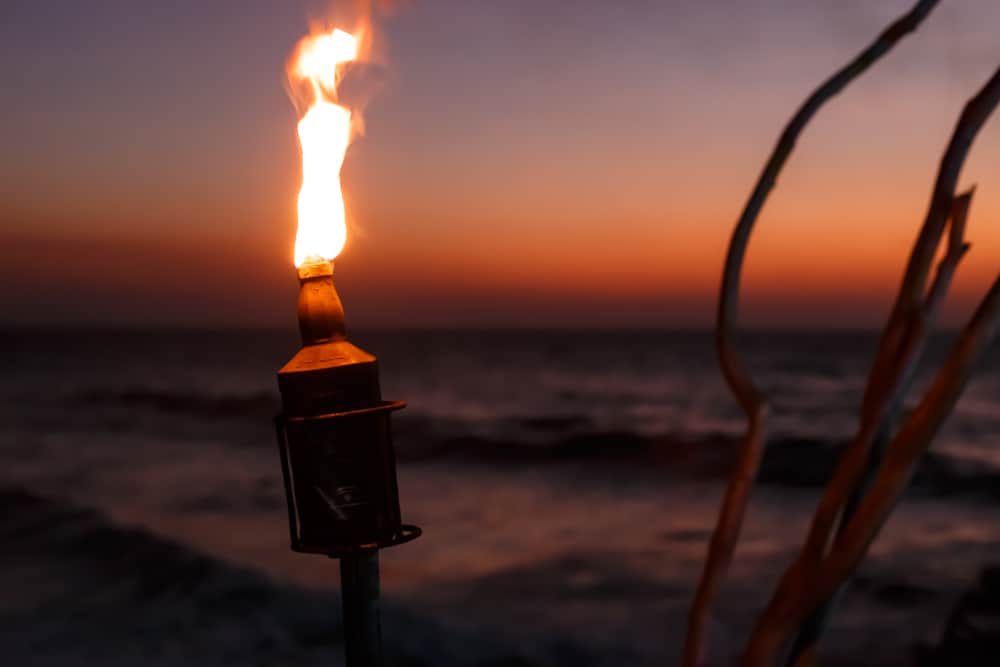 What can be better than long summer evenings outside with a drink? Nothing. But the insects also like to be active…
The short answer to this is Tiki citronella candles. Some pretty wine bottles or any other clear liquor bottle will do the trick.
6. Dispensers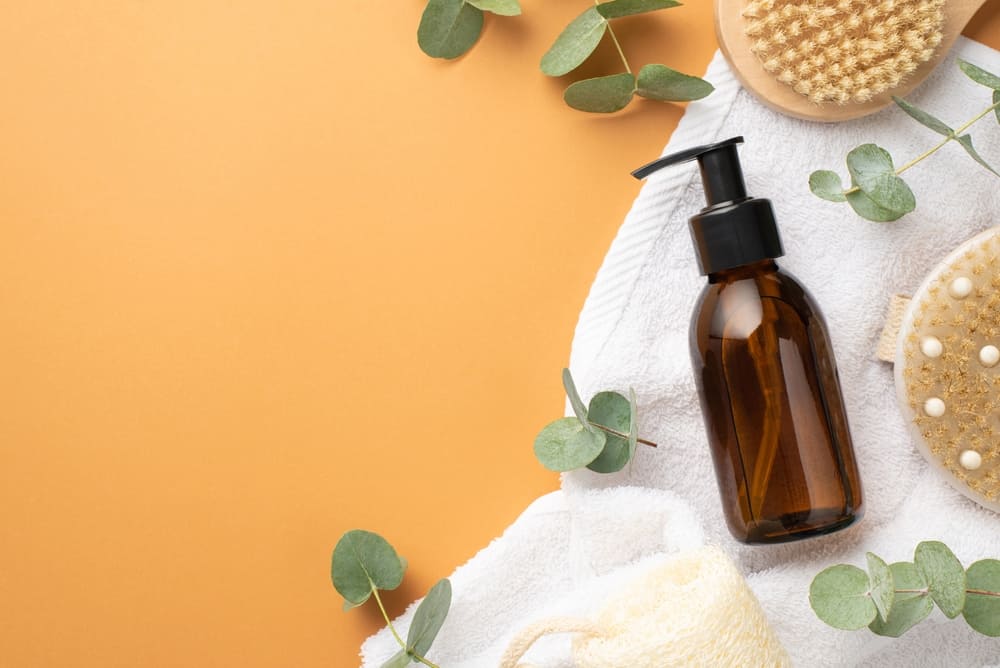 Cooking with wine goes hand in hand. Cooking with alcohol for flambé also goes hand in hand. But don't throw the bottles out once they're empty.
Give them a second life as olive oil or vinegar dispensers!
Wash the bottle and let it dry, fill it with your favorite oil or artisan vinegar, pop a speed pourer on top, and you're good to go!
Don't remove the label if it was a favorite or unique liquor—it adds some pizzazz to the table when you serve a salad.
To protect oils and kinds of vinegar going rancid, store them in the cupboard and opt for darker red wine bottles. You can always decant some into your unique bottles for fancy dinners and just pop on a speed pourer.
You can also use smaller bottles in the bathroom as hand soap (or dish soap in the kitchen) dispensers, just pop a pump on it, and you're good to go!
7. Faux-Mercury Bottles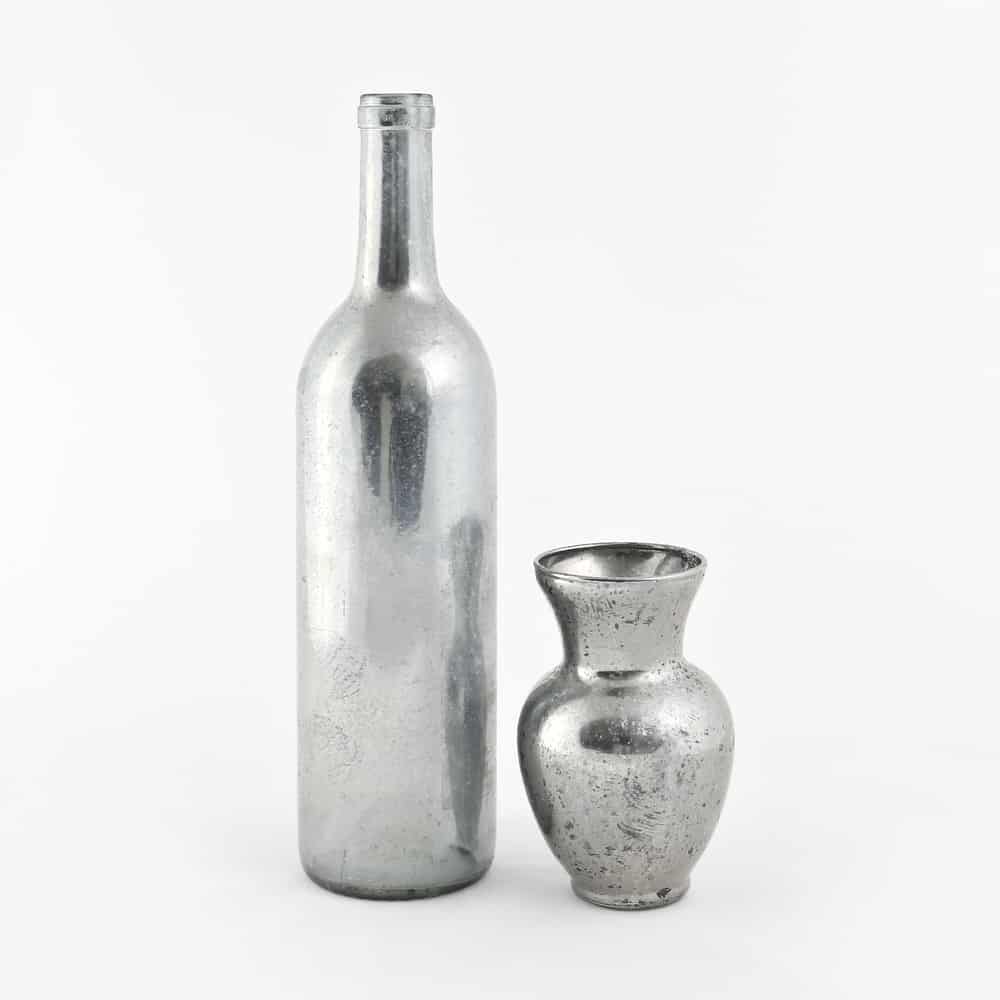 Bring some vintage decor to your home with faux-mercury bottles as focal decor points.
These also make excellent gifts or use single liquor bottles to create a flower display.
8. Feed the Birds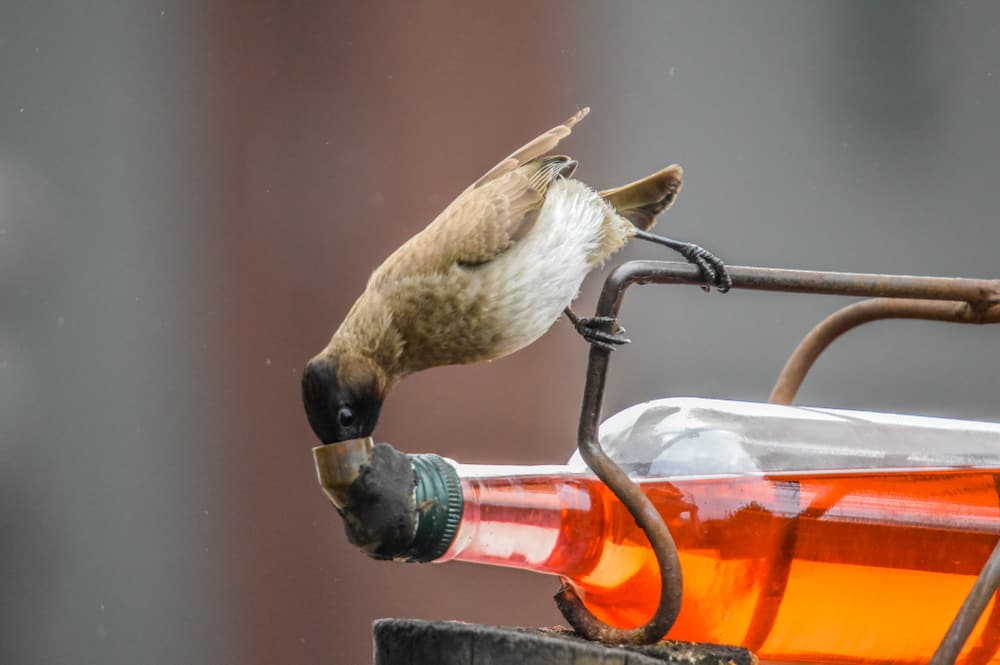 Wine bottles can be used to make eco-friendly bird feeders too!
Hang a few in the trees or outside your window to give the feather friends some food during the colder months and watch them enjoy it while giving you some nature within reach.
9. Personalized Candle Holders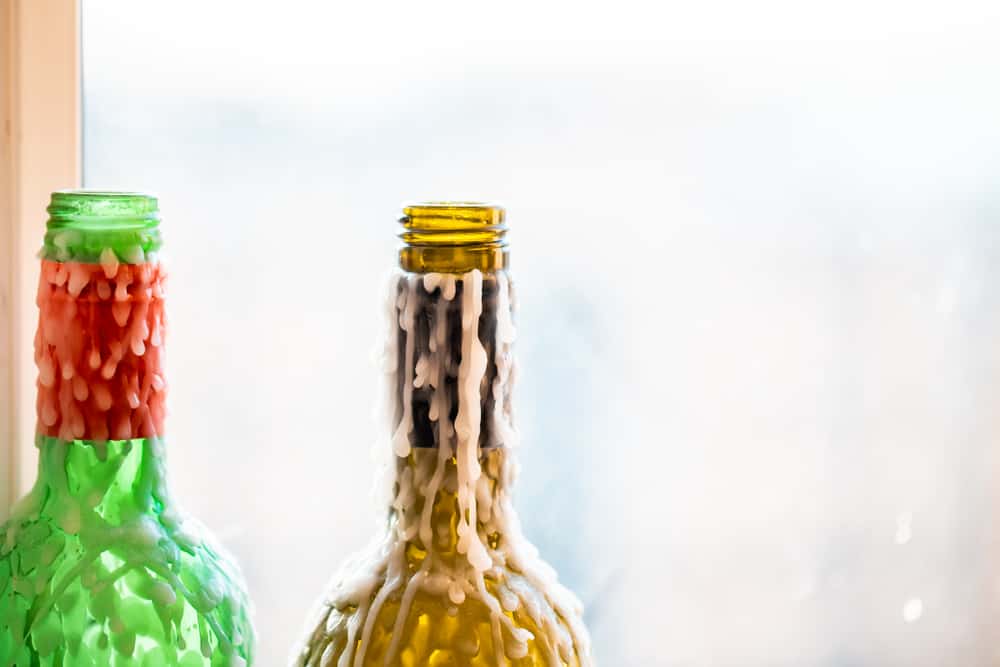 Reuse wine bottles as etched candle holders for your next dinner party or outdoor gathering, reuse wine bottles as etched candle holders.
Your guests will also have a keepsake to take home after and remember your graciousness.
10. Message in a Bottle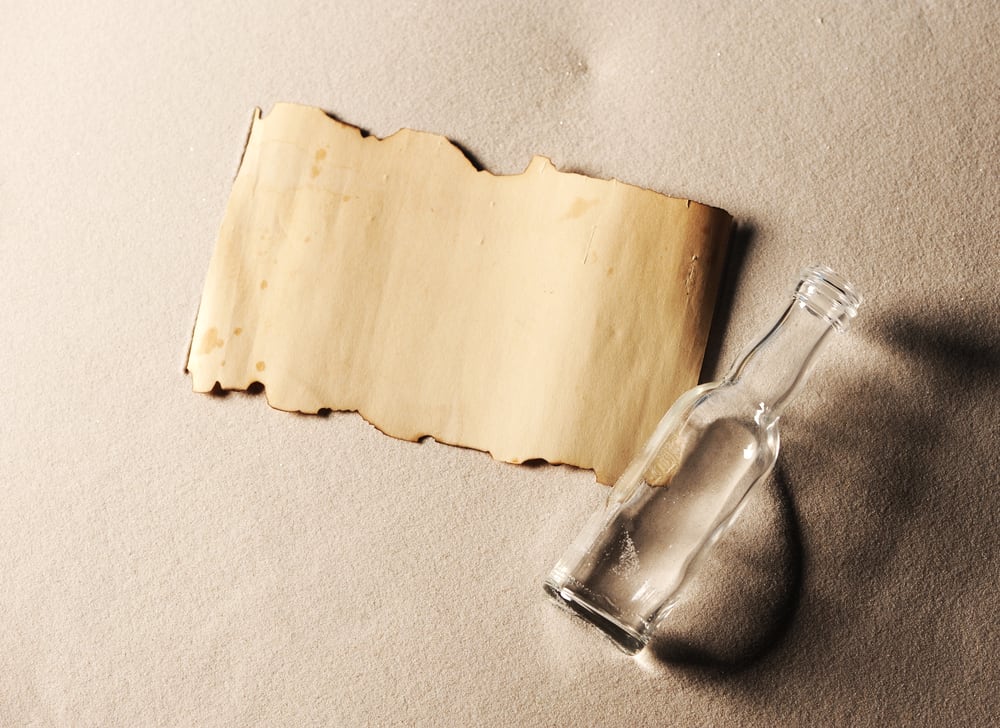 You can also send your guests home with a unique, personalized message in a bottle.
Conclusion
Because glass is infinitely recyclable, recycling is always a good idea because it saves the planet's raw materials and energy costs for firing up kilns to melt the materials.
Alternatively, you can let the creative juices flow and upcycle your empty liquor bottles for unique gifts and decor items.