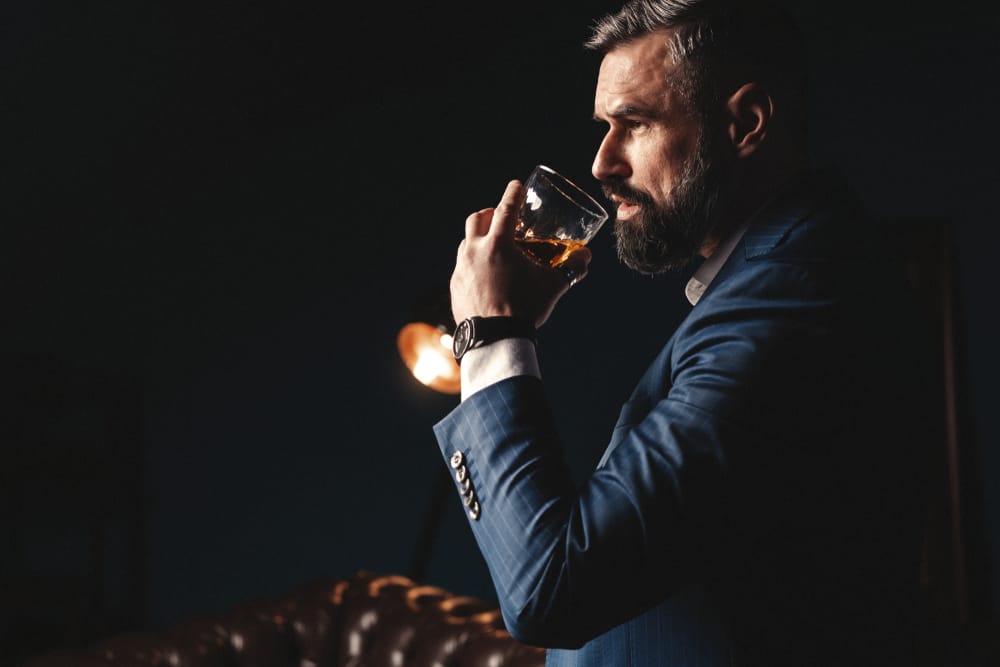 Taste cannot be quantified, yet it can also not be substituted. Sipping whiskey allows you to truly taste and appreciate whiskey's complex flavors and aromas.
But where do you start to find a good sipping whiskey?
A good sipping whiskey should have a pleasant finish on your throat without leaving you gasping for air. To choose an excellent sipping whiskey, consider its quality, alcohol content, how it was created and matured. Remember that bourbon is often sweeter than Scotch, although rye may be rather peppery.
We'll investigate options that suit any budget and highlight unique whiskeys along the way. We've put together a list highlighting bourbon, rye, Scotch, Irish, Canadian, and Japanese whiskeys, which are expert-approved to deliver the best possible sipping experience.
1. Bourbon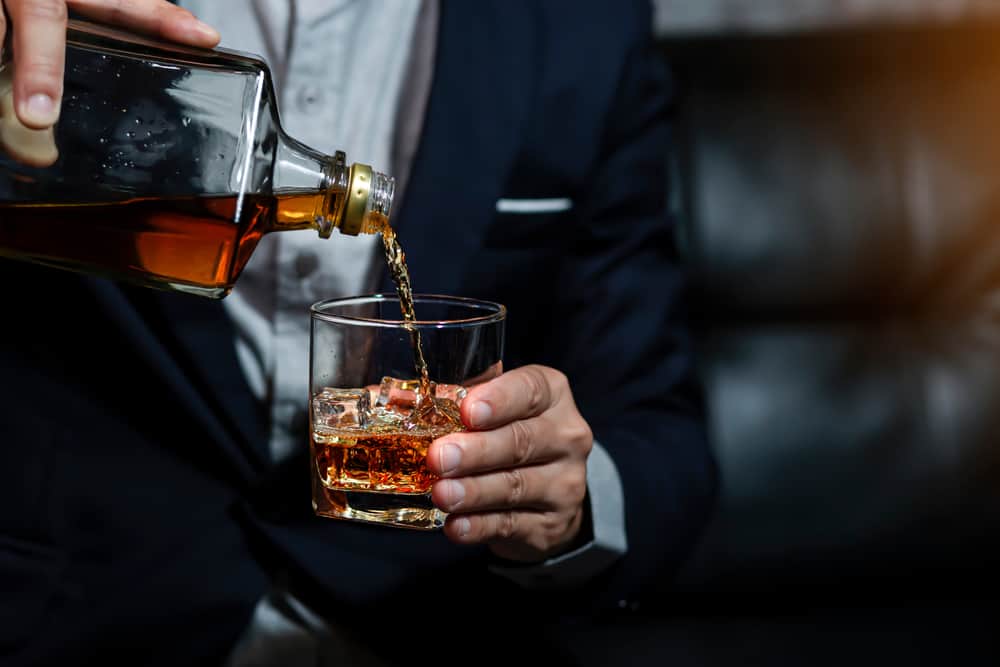 The United States Congress declared Bourbon Whiskey Designated as a Distinctive Product of the U.S. in 1964. Bourbon marketed in the United States must be made from at least 51% corn and aged in a newly charred oak barrel.
Elijah Craig Barrel Proof
Sipping on Barrel Proof is like drinking bourbon in its purest form. Although it's 47% ABV, it shows an impressive balance of flavor and heat when you sip it neat—our recommendation would be to drink it on the rocks.
For once, adding ice to whiskey won't dilute it to whiskey-flavored water. This mouth-watering, immensely delightful bottle of whiskey has an extraordinarily smooth, fruity taste.
Its cinnamon spice flavor will undoubtedly satisfy many drinkers. The finish is well layered, showing all flavors before gradually fading and lingering as it cools.
It may not be the cheapest bourbon ($87), but it is worth a purchase when you feel like treating yourself or a loved one.
2. Rye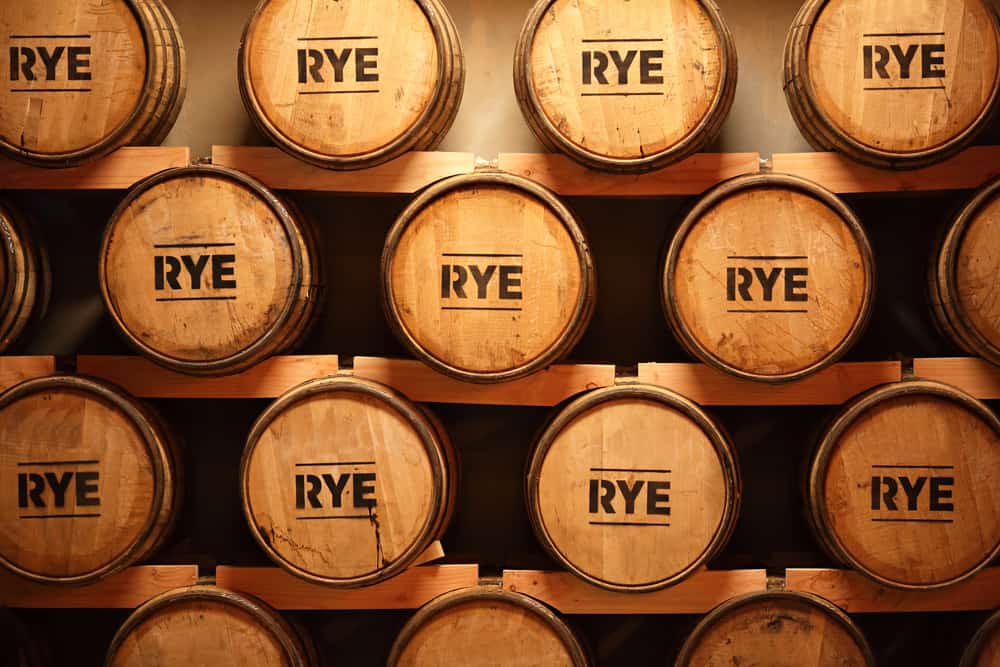 Rye whiskey is much spicier and bold than its cousin, bourbon. It is the go-to if you want to cut through other strong-tasting ingredients in a cocktail.
Still, there are also some wonderful sipping alternatives on the market.
Lock Stock & Barrel 16 Year
This is the one you spend your money on! It's a rare sipping rye whiskey that costs roughly $160.
Double distilled in copper pot stills from a unique 100% rye grain mash mix. It has been aged in freshly charred American oak barrels in cold temperatures for 16 years.
It has a complex aromatic profile, with notes of roasted acorns, sour grass, vanilla, wild cherries, honey, stewed blackberry, and stone fruits, including plum, dried pear, and sassafras.
Russell's Reserve Rye
This is one of master distiller Jimmy Russell's one-of-a-kind creations. At 104 proof (52% ABV), it's unmistakably spicy, but that's the spirit of rye.
Pour it straight for the vanilla intensity imparted by its maturation in oak barrels, as well as earthy, smoky aromas and a wonderful, dry finish.
Expect to pay roughly $75 for a rye that delivers a punch while remaining sip-worthy.
3. Scotch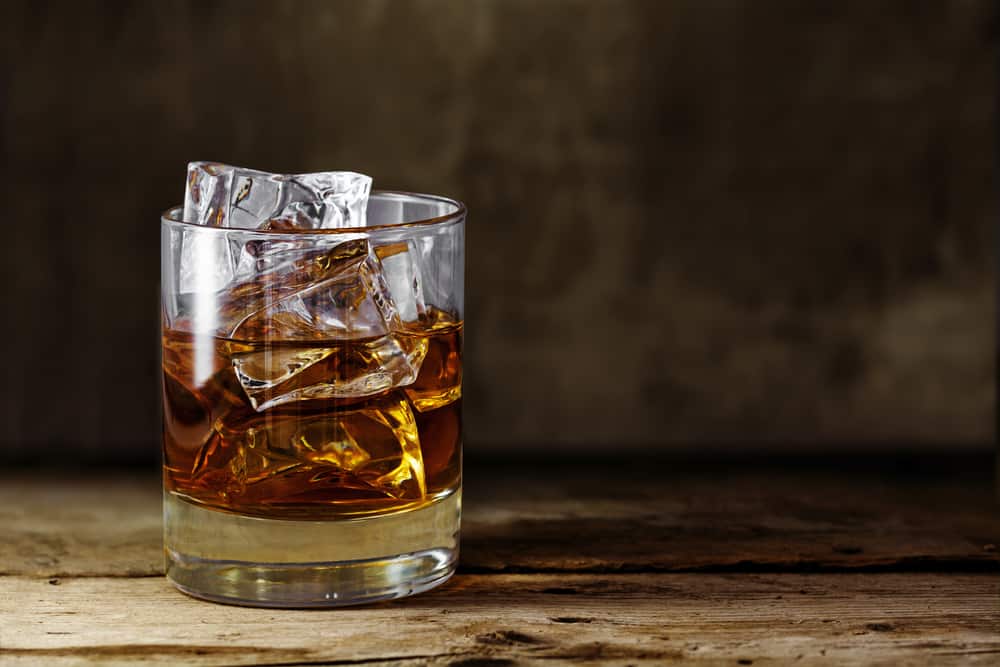 We were hard-pressed to find the perfect Scotch for sipping because there are so many options!
Although Scotland is not the birthplace of whisky (that honor goes to Ireland), the Scots made perfect whisky. It shows in their attention to detail and commitment to quality.
The GlenDronach Allardice
Many Scottish distilleries use sherry casks and ex-bourbon barrels for at least part of the maturing process to give the whiskey distinct dried fruit and spice flavors.
The GlenDronach, exclusively age their whisky in Spanish Oloroso sherry butts. The 18-year-old whiskey is matured, with no color added, and provides one of the most full-flavored sipping experiences.
It comes at a hefty price ($228), but the outstanding quality is worth every penny.
4. Irish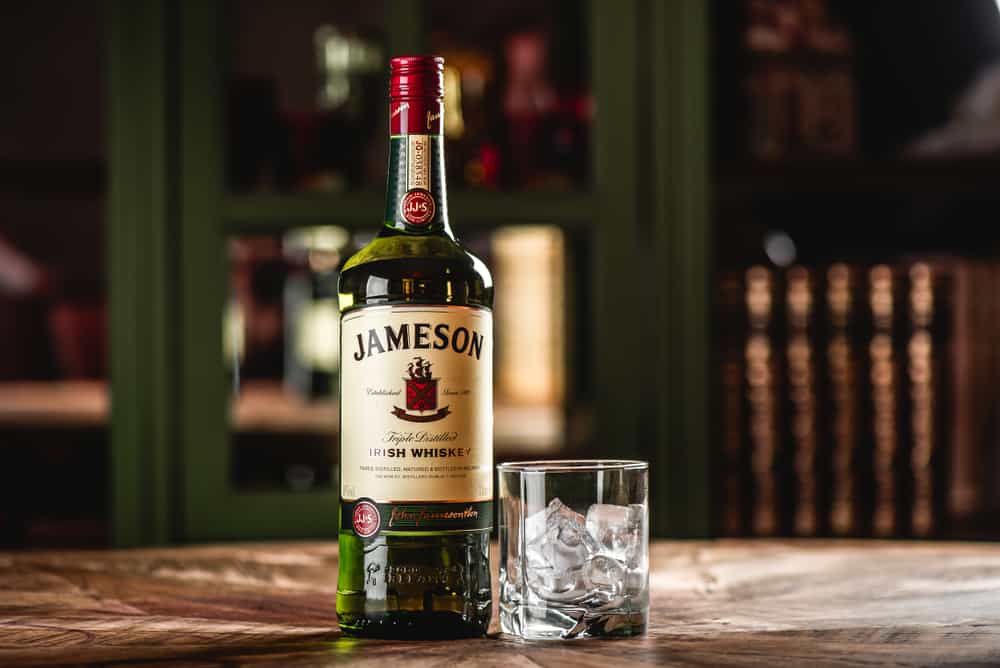 The Irish are credited for distilling the first whiskey after monks brought back knowledge from their travels to the Emerald Isle.
West Cork 8-Year-Old
West Cork is a single malt whiskey manufactured from 100% Irish barley and spring water and aged for 8 years in American bourbon barrels. Expect to taste rich malt notes, green apples, moderate spice, and hints of sweetness in citrus fruit.
Priced around $35, you can't go wrong with this one and have a great-tasting Irish whiskey to sip and savor.
Jameson
No list of recommendations would be worthwhile if we don't include Jameson's!
It is the perfect sipping whiskey and a wonderful introduction to the world of whiskey for novices. Triple distillation in copper stills removes impurities and sulfides, resulting in a lighter whiskey full of flavor.
And the price is reasonable; around $20 for a great sipping whiskey is not to be sneezed at!
5. Canadian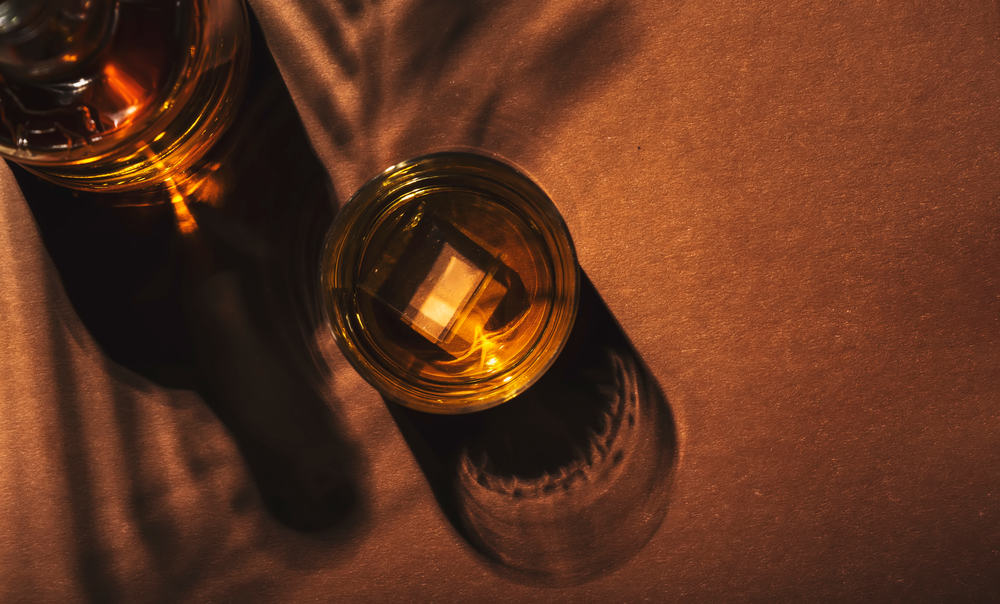 Canadian whiskies frequently, but not always, use a mash bill that features mixtures of corn, barley, and rye that are distilled and aged separately.
Crown Royal comes to mind with its bourbon-like mash bill (sixty-four percent corn, 4.5 percent malted barley, and 31.5% rye), but bourbon may only be produced in the USA.
Lot No. 40
This is one of Canada's lesser-known whiskies that deserves to be more well-known. Lot No. 40 is a highly valued bottle of Hiram Walker's 100% rye whiskey created in Windsor, Ontario.
You won't break the bank either—a bottle costs roughly $40. Although there is a trace of spice, this is a pleasant sipper with chocolate and caramel aromas that erupt on the palate, along with raisin, coffee, and vanilla flavors.
6. Japanese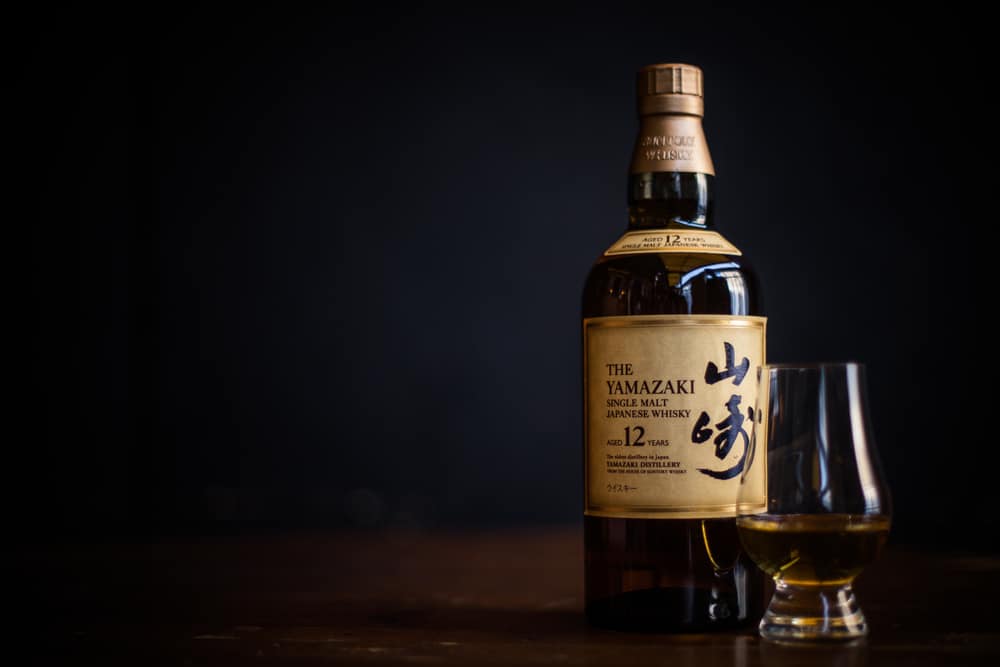 The popularity of Japanese whisky has never been higher. Despite the fact that its distilleries were based on Scottish experience and ability, they are not just recreating Scotch in Japan.
There are various differentiating aspects in the production of Japanese whiskey, which is why the diverse whiskies that emerge are captivating the whisky world.
Yamazaki 12 Year Old
This is certainly not the most affordable Japanese whiskey on the market, it is a great delight for those with more adventurous palates. Yamazaki 12-Year Old has unique flavors, including coconut, vanilla, spices, ginger, and even a hint of pineapple.
It is made from 100% malted barley and aged in oak barrels from the United States, Spain, and, perhaps most aptly, Japan.
It can be tough to obtain and has a hefty price tag (about $200), but it is oh-so-worth-it.
Mars Shinshu Iwai 45 Japanese Blended Whisky
Finally, a Japanese whisky for under $50!
This blended whisky is created using a mash bill of around 75% corn combined with 25% malted barley. It features vanilla smells with traces of baking spices and a lean palate with pear, butterscotch, and quince flavors.
Because of its 45 percent alcohol content, this is a superb whiskey to sip in summer and equally good for mixing cocktails.
Conclusion
We've scoured the corners of the earth to bring you some of our favorite and sometimes unique sipping whiskies. There is an option for everyone to suit all budgets and tastes. Your task is to go out and try any or all of these fantastic whiskeys.
This enjoyable project will pay off as you narrow down the options until you locate Your Whiskey—The One that speaks to you and the one (or few) you like best.