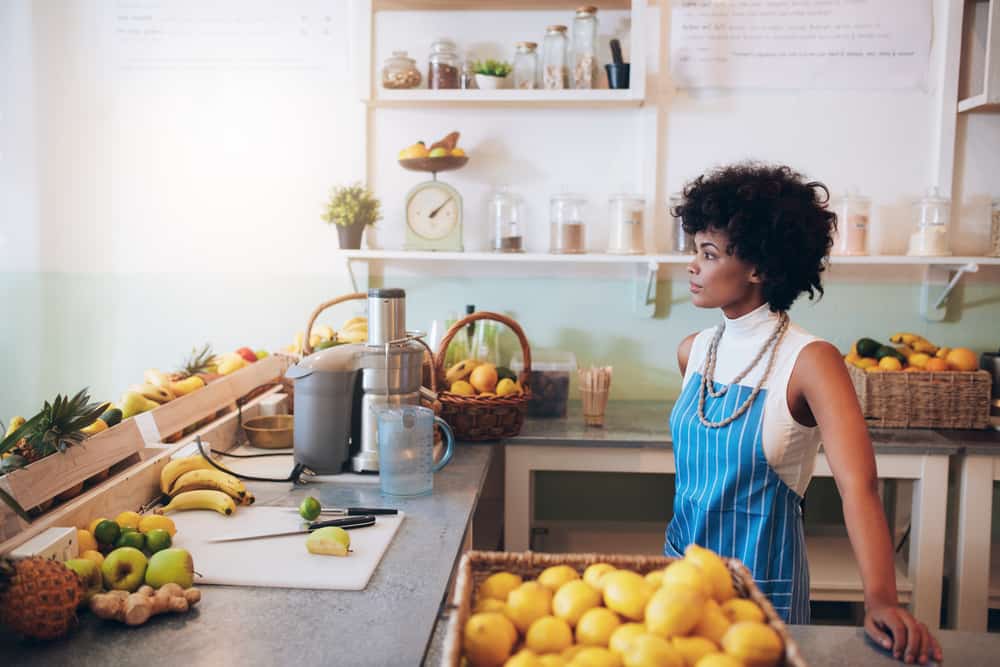 Juice bars, as you may already know, serve fresh juices of vegetables, fruits, or a blend of the two. In most juice bars, it is squeezed in front of you so you can drink the juice without any artificial additives.
The business of juice bars has seen a spike and is expected to grow in the years to come, as people are becoming more and more health conscious. For workout enthusiasts, athletes, and the general audience, juice bars offer an array of drinks.
Unlike the store products, there is no artificial flavoring, no added preservatives, and you are reducing the sugar intake, as bottled juices are sugar bombs.
So, it has made the juice bar a profitable business, and it is your best bet if you have less capital and plan to make big bucks, which brings us to the question of how to start a juice bar.
You need to consider several factors before opening your juice bar, but three main things are an absolute necessity. These are location, equipment, and concept/plan. But some other crucial factors are; funds, licenses, staff, advertising, and opening.
So, continue reading if you want to know more about what you need and what to consider before starting a juice bar.
1. Concept and Funds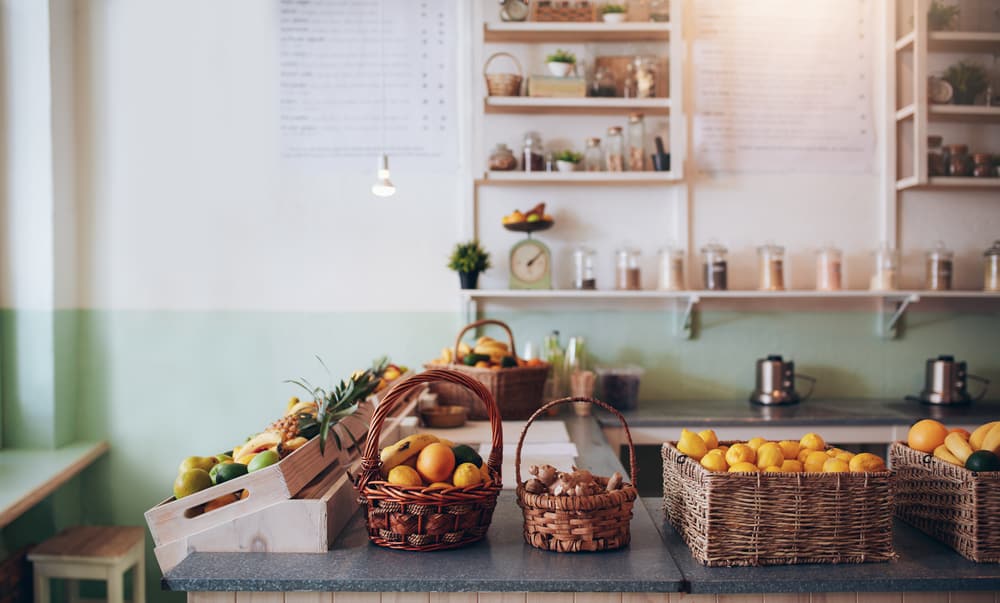 Nothing starts from nowhere, and your idea of a juice bar may come from a visit to a local juice bar.
But the concept of your juice bar is the first step to starting the business along with funds/investments. If you move on to the next step and hire a professional business plan writer, the one thing he will base this whole plan on is your idea.
So, you can choose from the following concepts and their capital required:
Mobile Juice Bar
As the name states, it will be a moving van juice bar. The plus point is no consideration of the location factor, but the minus point is that you can't have a stable customer base.
Capital required: $11,000-25,000.
Restaurant Style Juice Bar
This style includes renting a space, arranging a sitting area, and some food to go along with your juices. The pro is the stable customer base, but the con is it is highly location dependent and competitive.
Capital required: $60,000+.
Booth Styled
These are similar in concept to your mobile one, only that it has a fixed location. The positive point is that you can offer custom juice smoothies, meaning people have the freedom to blend whatever they want. The negative side is it is only tailored for a small audience.
Capital required: $20,000+.
Remember, you have various methods to secure funding, e.g., your own pocket, secure investors, get business partners to share the load, or get loans.
2. Written Plan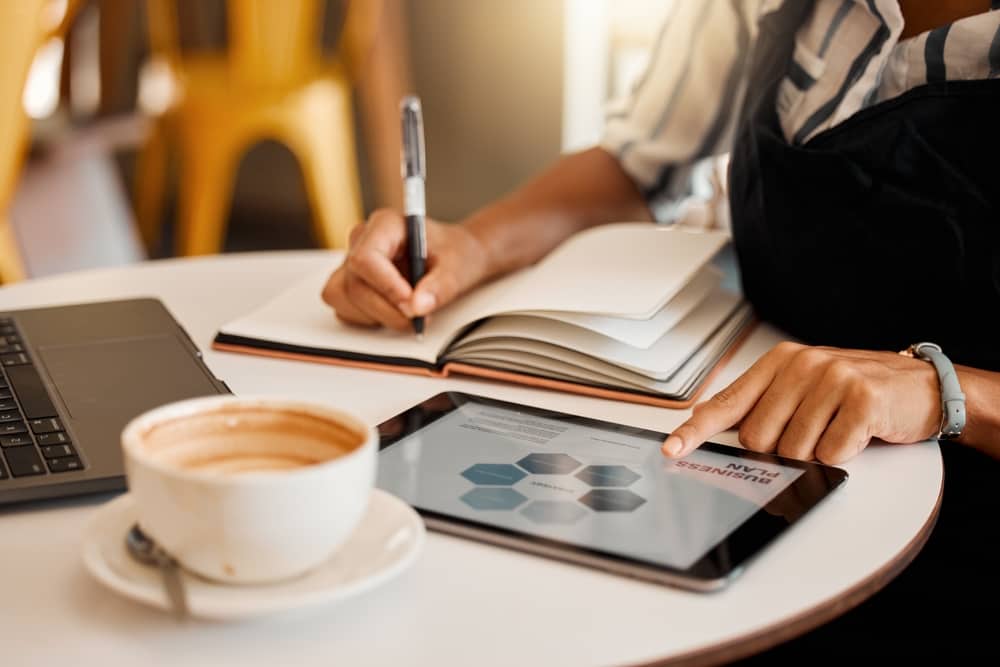 The next step before opening a juice bar is to have a concrete idea about what you want and what you expect, and putting together a business plan is exactly that.
It doesn't mean you should seek professionals to help you write a detailed report on pricing, budget, menu, marketing, staffing, and so on, right from the beginning.
Roughly jot down your research and ideas; it will help you lay down the groundwork for the stuff moving forward and won't let you stray from your path while keeping you focused and determined to pursue this business.
Do thorough research on how to write a detailed business plan by yourself so that you can have a better understanding of what goes into one.
It will also help you gauge how good the service of official business plan writers is and how you can benefit from your business plan, as it carries all the details of your business.
Remember, professional business plan writers do in-depth research for you, and while their services may be expensive (roughly $2,500-20,000), you can get pretty accurate cost estimates.
While it may seem like a frivolous step, a written business plan sticks with you till you expand your business and transition to a new one.
3. Location and Naming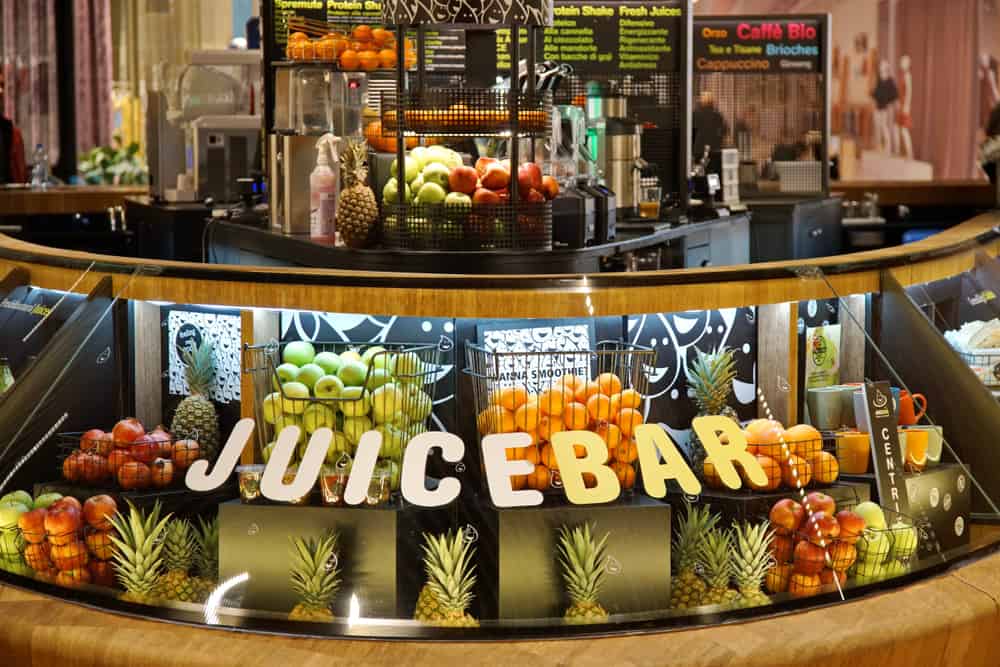 After getting the first two steps out of the way, time for running around. The location of your juice bar establishes how much profit you can make and what your revenue will be. 
Also, each location caters to a particular idea. So, it is best to get your general area settled before going after the concept or based on your vision, which is why the place of your juice bar holds the highest importance, among other points.
Thinking of a brand name is as crucial as other factors, as having a catchy one will help you build your customer base and expand it, e.g., Starbucks, Snapple, etc.
4. Licenses and Permits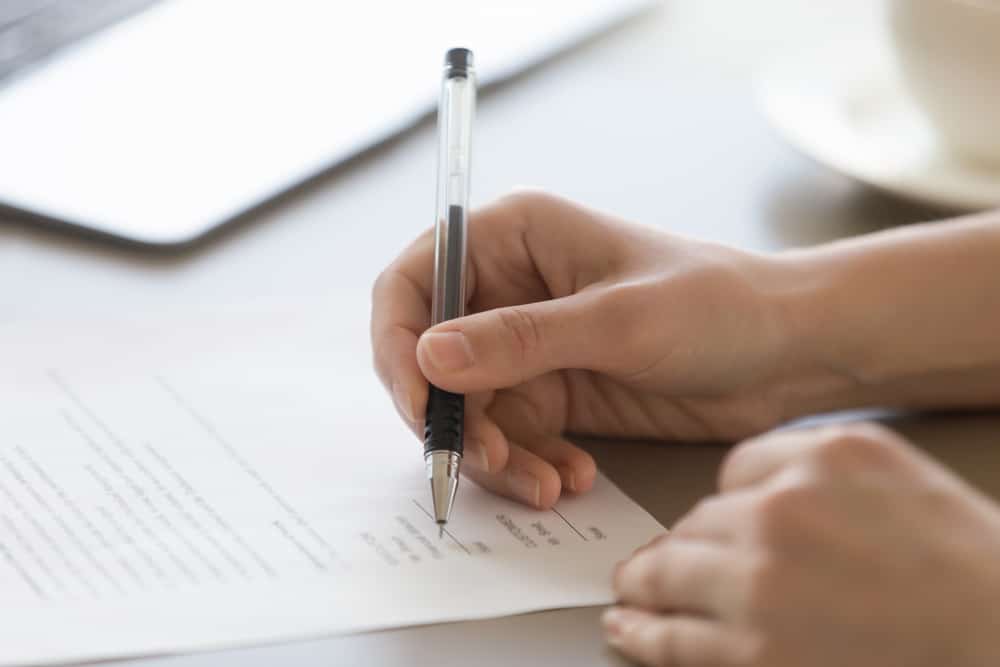 Speaking of licenses and permits, first of all, register your business before opening or operating. It will help you perform business activities legally in the US.
The next step is acquiring three to four more licenses. These include;
Foodservice Licenses
Certificate of Occupancy
Before moving on, you should register yourself for business tax and get a health inspection to get a health permit.
5. Pieces of Equipment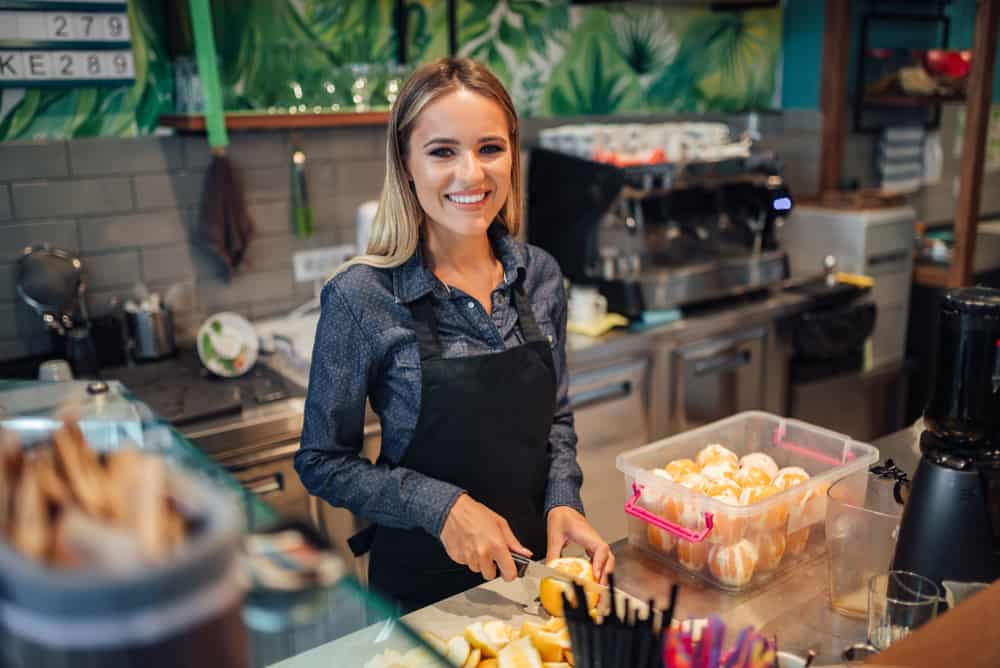 No matter the concept you go with, you will need a list of equipment coupled with a continuous supply of fresh ingredients as they have a small shelf life.
These apparatuses alone will cost you around $10,000-20,000 in the initial investment but remember, except for the glasses, these devices will stick with you for quite a few years.
The list of equipment is as follows:
Juicer (3-4 types of them)
Blender (at least 2 for continuous operation)
Freezer
Refrigerator
Dishwasher
Coffee machine
Ice machine
Knives, peelers, and other miscellaneous utensils
6. Staffing and Employees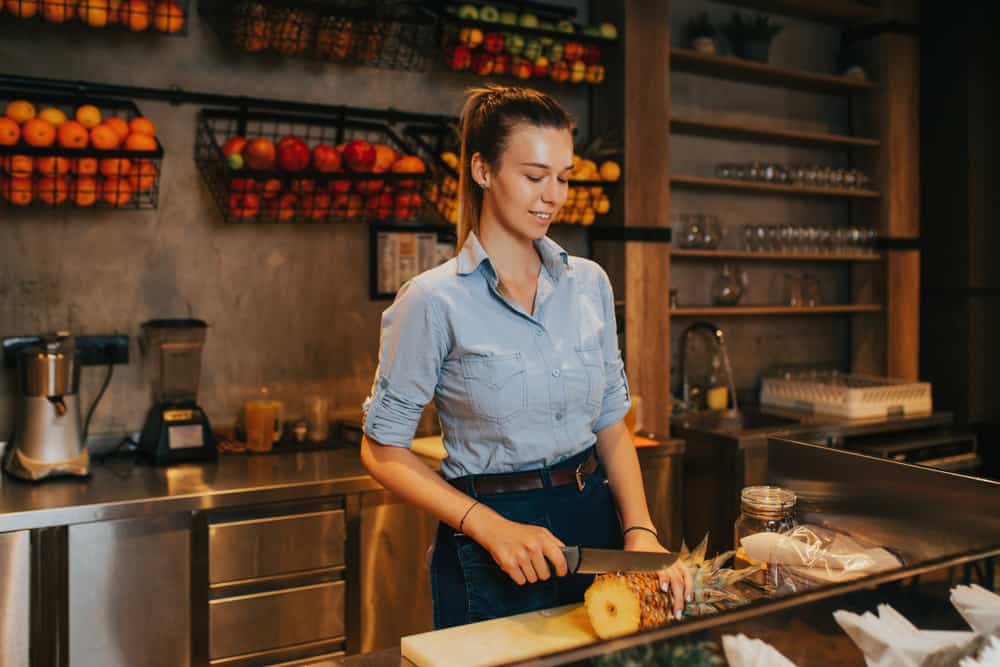 Getting employees and filling in the staff is based on your concept, e.g., for a booth, you will need someone to take orders and another person to prepare and make the juice if you manage it yourself.
Similarly, for a mobile van type of juice bar, you need employees for preparation if you want to do the selling yourself; otherwise, a salesperson as well.
The most employees you will need is for a restaurant-styled one. You will need servers, counter staff, a manager, juice makers, ingredients prepping employees, etc.
You can use online services to hire employees, give a shoutout in the local newspaper, and the traditional way of hanging a hiring sign.
7. Advertising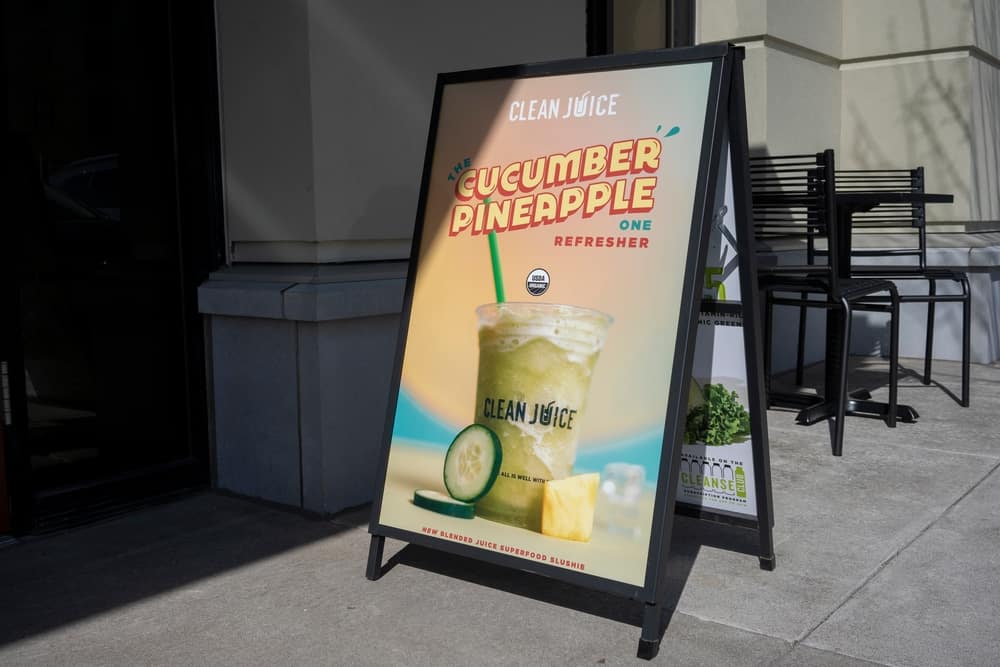 Advertisement can make or break your business and is also the best way to maintain sales. So, before opening, a relatively new business will solely depend on how good advertising for your store/juice bar is.
The advertising doesn't depend only on strategies but on how well you convey your mission and how impactful the ad poster/video is. So, for a successful grand opening, promoting your juice bar is a significant step.
8. Opening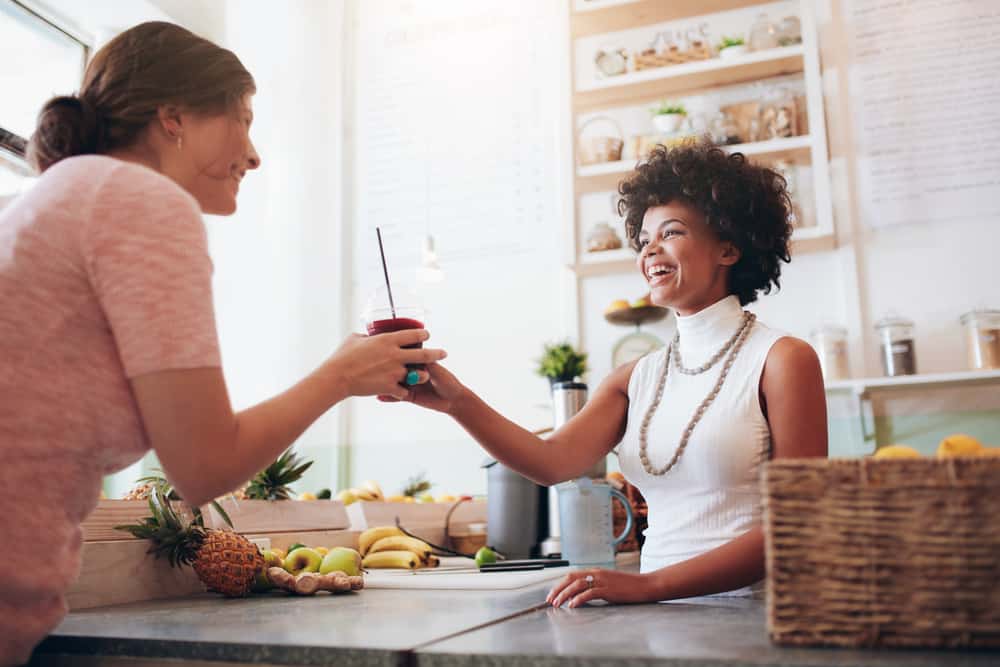 Finally, the long-awaited day, the day of the opening. If you have followed through each step and got every base covered, buckle up for the busiest day of your life.
So, stock up on ingredients, and ensure you have a POS system set up and enough staff to get by without a hitch. Also, in case of work overload, be prepared to give a helping hand where necessary.
If a straight-up opening seems too much after everything is ready, plan a small opening as a practice run for the big day. Invite friends and family members as the first customers. It will help you notice any problems that need fixing early on.
Or start with a limited menu and promote the specialty of your juice bar at a discount to avoid overload and establish a sense of uniqueness.
Conclusion
To conclude, juice bars are very profitable businesses, and you can expect to get a return on your first investment within the first year. If the business starts to bloom, you can franchise it or use online services to sell your juices and expand your business.
So, to open a juice bar, you need a concrete idea, a written plan, funds to help you start up, do an extensive search on the location, get licenses, get staff, do advertisements, and lastly, open your bar. That's all.