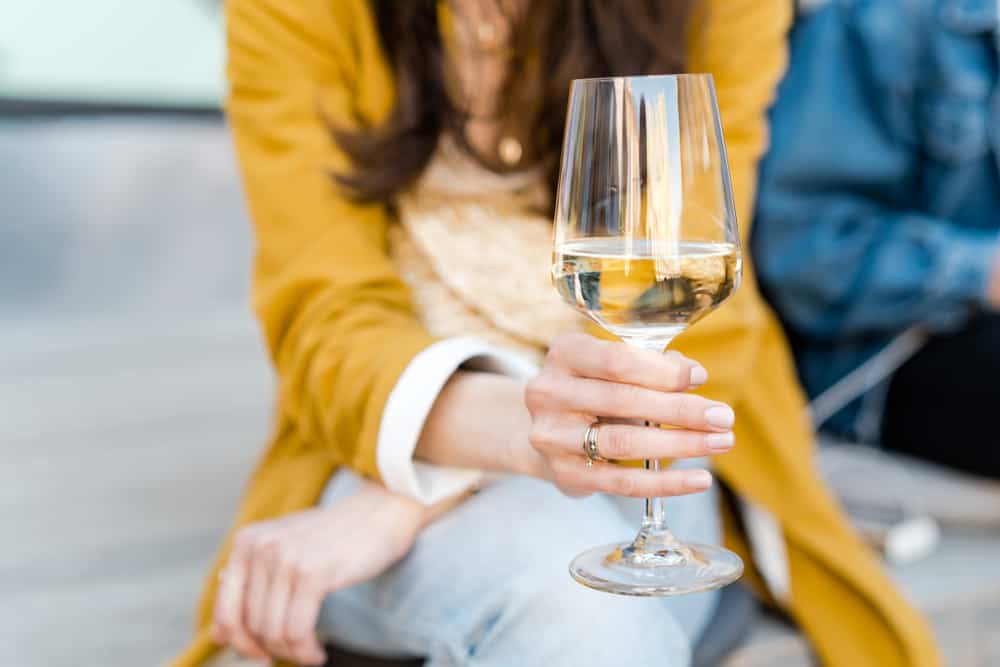 Sauvignon Blanc is a famous white wine known for its wide range of flavors ranging from herbal to grassy and even tropical fruits.
From the colder climates such as France's Loire Valley and Bordeaux, where it originated, it will have a much more acidic taste. This is a white wine with various serving and food combinations.
Which might lead you to think, how do you drink Sauvignon Blanc?
Sauvignon Blanc is best served cold in a white wine glass filled to one-third or half the glass's capacity. Due to its variety of tastes, from acidic to sugary-sweet, it pairs exceptionally well with a wide range of food options – white meats and seafood, soft cheeses, and green vegetables.
We'll take a whirlwind tour of the exquisite tastes and food pairing options that complement Sauvignon Blanc and which the wine pairs well with in return, creating a symbiotic symphony of tastes for every palate.
What Is Sauvignon Blanc?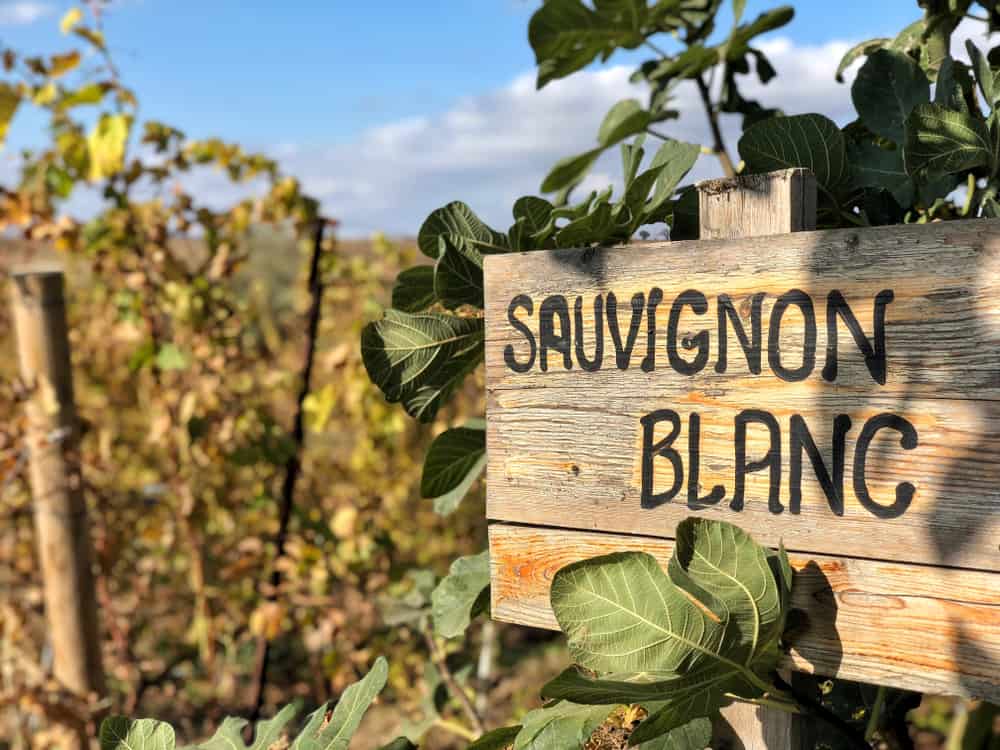 The name, Sauvignon Blanc, is derived from two separate French words sauvage, meaning wild, and blanc, meaning white.
The grapes are green-skinned and hail from the Loire Valley and Bordeaux in France. Due to these regions' cooler climates, the grapes cannot produce too much sugar and retains their piquant acidity.
Apart from France, it is also grown in other Old World wine regions, including Italy, Hungary, and Austria. New World regions include California's Napa Valley and Sonoma, New Zealand (Marlborough), South Africa (Stellenbosch), Australia (Adelaide Hills and Margaret River), and Casablanca in Chile.
Because it is grown in many regions apart from France, the taste profile can vary to include tastes such as grapefruit, honeydew, passionfruit, grass, and even peach and minerals.
Sauvignon Blanc has moderate alcohol levels of between 12.5 and 14 % ABV.
Sauvignon Blanc Etiquette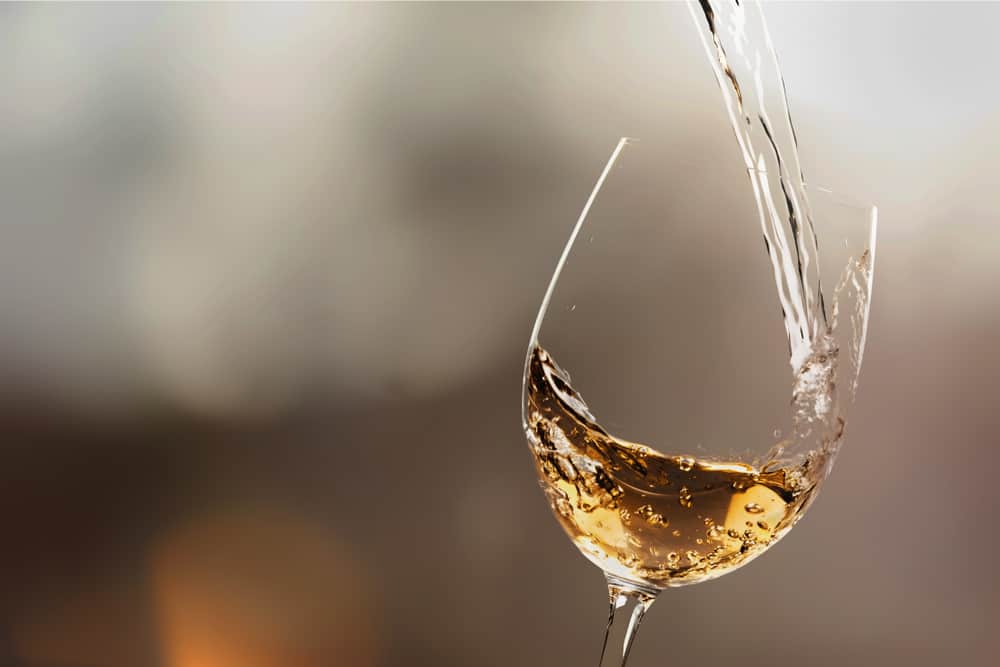 Below Are a few etiquette considerations gained from experts on how to serve Sauvignon Blanc correctly to your guests, or if you are a guest, how to drink it correctly.
When You're Hosting & Serving Sauvignon Blanc
Follow these simple rules as a host at your next party or wine-tasting event. You will receive compliments from all over and certainly receive invites to other wine events:
Store your wine in a cool and dry place, away from sunlight or a heat source.
Let the bottles rest horizontally to avoid the cork drying out and oxygen possibly spoiling your wine.
The optimal serving temperature is between 7°C and 10°C (44°F and 50°F).
Pop your wine in the fridge or bucket filled with ice between 2 and 6 hours before serving to reach the perfect temperature.
Serve wine at the table to your guests and have fresh ice in the ice bucket by the table.
Let the bottle breathe between five and ten minutes before you intend to serve it—pop it back into the ice bucket while breathing.
Hold the bottle by the body when serving—never by the neck or by placing your thumb in the indentation at the bottom of the bottle.
Fill white wine glasses between ⅓ and ½ for each guest. The right glass will enhance your wine's flavor.
Never overfill the glass—it reflects poorly on you as a host.
The lighter your wine is in color and style, the colder you should serve it to preserve its acidity and fresh taste.
Drinking Sauvignon Blanc as a Guest
To ensure you get invited again to a tasting evening or a dinner party, follow these simple rules not to offend your host or disrespect them and other guests.
Hold your glass by the stem to keep your wine cool.
Take small sips—a glass should last between 10 and 20 minutes, depending on how much wine your host served.
Sauvignon Blanc (or any other wine for that matter) should never, we repeat, never be gulped down.
Don't even consider drinking it as shots.
In lower-quality wines, you may add a few ice cubes. However, older and high-quality wines should not get any ice cubes.
The gravest mistake you can make is to get drunk at the table. When you feel light-headed, instead stop drinking and eat something. In more severe cases, excuse yourself from the table, get some water, and get fresh air.
Sauvignon Blanc Food Pairings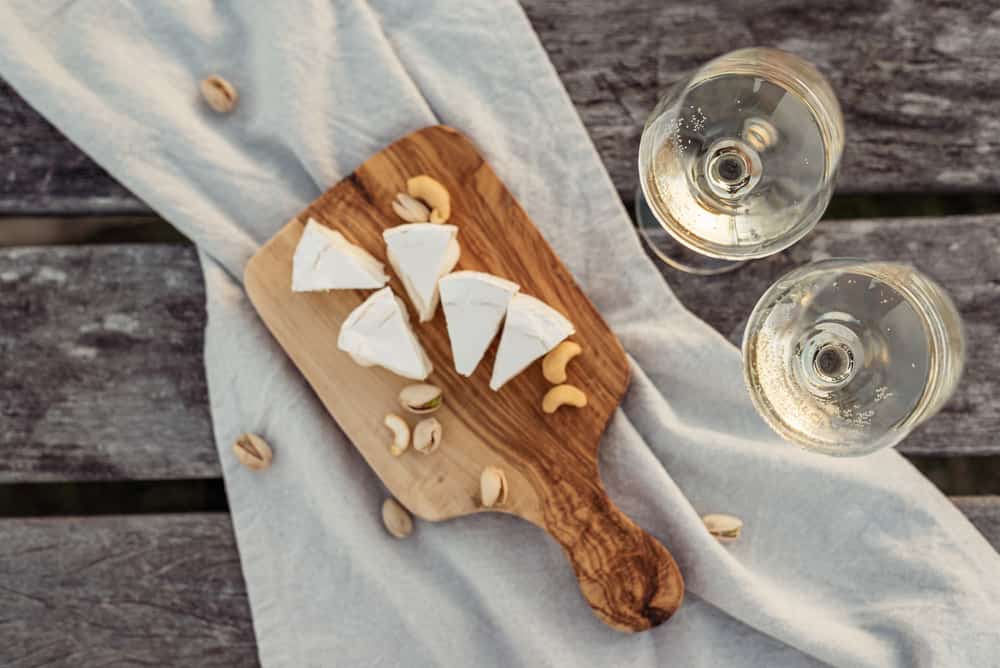 Sauvignon Blanc is one of the best wines for pairing with food. Let's look at the best pairings:
Meat and Seafood
Because Sauvignon Blanc is a light wine, you should try and match it to the color of the meats you serve. Pork, turkey, and chicken are excellent choices.
White wines are usually an excellent accompaniment to seafood such as shellfish, oysters, halibut, lobster, bass, smoked salmon, cod, and calamari. Sushi and Sauvignon Blanc make excellent dinner or snack friends as well.
Cheeses
As a rule, eating soft cheeses while drinking Sauvignon Blanc is a match made in heaven.
The options are endless, but we'll list our favorites: mozzarella di bufala and goat's cheese—especially in salads such as a Caprese salad or warm goat's cheese salad, feta, parmesan, mascarpone, and ricotta. Crème fraîche served on a salty cracker or even lightly toasted bread can be washed down with Sauvignon blanc as a starter.
Yogurt is another fantastic option.
Vegetables
This wine's herbal notes will punctuate green vegetables such as zucchini, green beans, sauteéd asparagus, and cucumber-and-dill salads.
Other good options are arugula, tomatoes, artichokes, bell pepper, and eggplant (especially in a hearty recipe such as Pasta Alla Norma), or pair it with another French favorite of ours, vichyssoise.
Fruits
The opportunities are endless, but the wine's taste should guide you.
For more acidic wines, pair them with citruses such as lemons and limes or a key lime pie for dessert. Wines from warmer regions tend to have more sweetness, which pairs well with tropical fruits such as papaya, passionfruit, and mango.
Conclusion
Sauvignon Blanc is white wine from the Loire Valley and Bordeaux in France. It is also grown in other Old World wine regions such as Austria, Hungary, and Italy. Still, it has also reached the New World in South Africa, Chile, Australia, and California in the USA.
It is an exceptionally versatile white that pairs fantastically with foods on the lighter side, such as soft cheeses, white meat and seafood, and green and white vegetables.
Remember, Sauvignon Blanc should be served cold in a white wine glass to enjoy its unique acidic yet fruity taste.