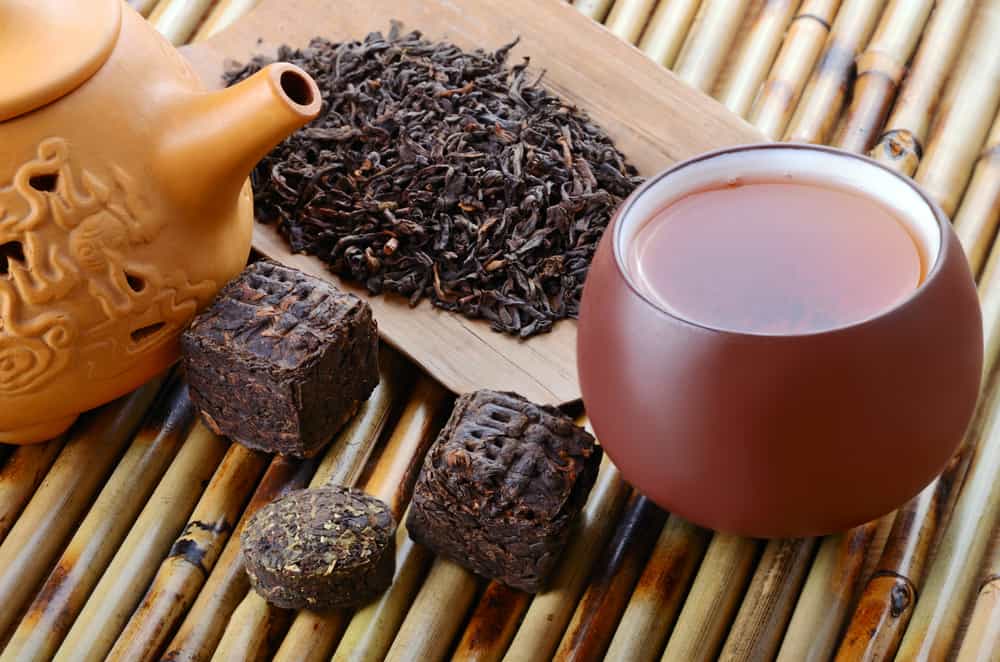 Unless you are a tea fanatic or have researched extensively into weight loss remedies, Pu-Erh tea may be something you are hearing for the first time. The one most significant perk that makes this tea special is the characteristic of having a richer taste the more you age it.
Yeah, you guessed it right; it is similar to wine in this characteristic. However, the taste of this tea may not be to the liking of everyone.
This tea traces its origin to China and is more than a millennium old. The reason for the popularity of Pu-Erh tea is the health benefits associated with it.
But, unless you know how to drink it, it can have adverse effects rather than benefits. So, how do you drink Pu-Erh Tea?
The way to drink this tea depends on what you add to it and how you prepare it. You can use the traditional or the routine tea brewing method, which is sub-categorized based on tea leaves or cakes. Also, you can add chrysanthemums, lemon, honey, milk, flowers and herbs, orange peels, and coffee to make it more flavorful and enjoy it.
Here, we will discuss several methods you can use to enjoy your Pu-Erh tea and what additions make it more delectable. That's why; let's dive in without further ado.
Different Ways To Drink Pu-Erh Tea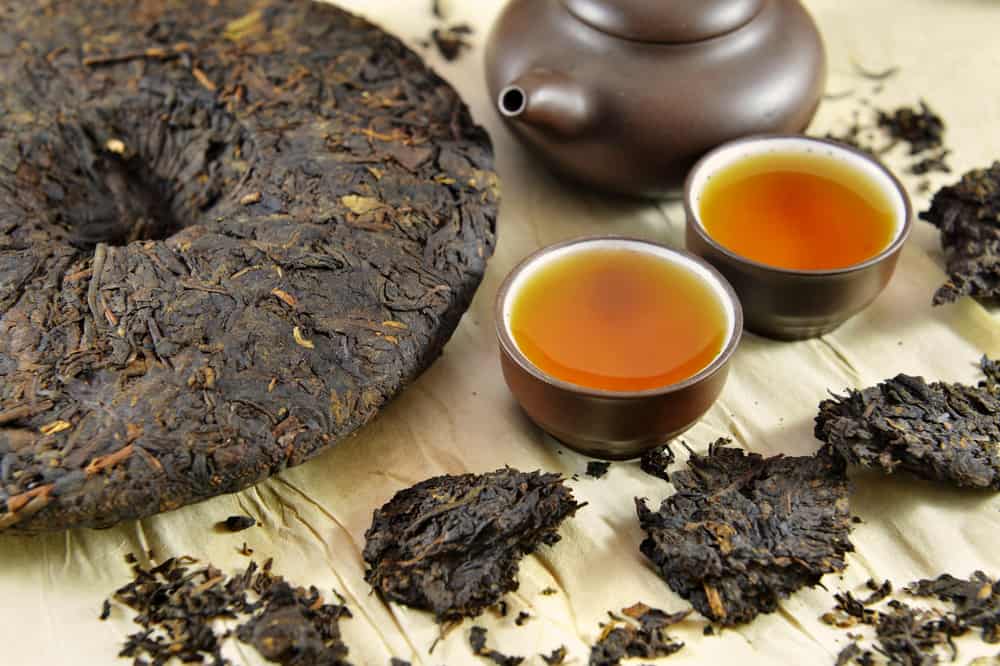 The rule of thumb is to drink Pu-Erh tea half an hour or an hour after having your meal, and you can take 2-3 cups per day, i.e., if you don't drink coffee or energy drinks (or any other caffeinated products).
But that's not all; the main categorization is based on how you brew it or what you add to it.
Based on Brewing
There are several brewing methods, but the way to drink this tea can be broadly categorized into two sub-categories based on its brewing. One is brewing it the usual way, as a regular cup of tea, and the other is the traditional method.
The brewing method in the first sub-category is subdivided into four other parts, which are of no concern here, but these include whether you have loose tea leaves, tea sachets, or ripe and raw Pu-Erh cakes.
Routine Method
This way involves the quick and easy method of using boiling water and tea leaves/bags/cakes. The process starts by bringing the water to boiling and steeping the tea leaves in it for 3-5 minutes. After straining the mixture, relish your Pu-Erh tea, and that's all.
Traditional Approach
This approach lets you enjoy the flavor of Pu-Erh tea at different stages with a single batch. It is the traditional method used to drink various teas in China and is visible from many historical instances.
Based on Additives
After selecting the brewing method to drink Pu-Erh tea, the next step involves the addition of extra stuff to tone down the earthy and bitter taste of this tea.
Use Honey
The first option is the addition of honey to your tea. Even in the old days, tea was commonly drunk with salt, sugar, honey, etc. The only thing to remember before adding honey to your Pu-Erh tea is the temperature of the tea.
When you overheat it, honey will lose its nutritional value, but if you're adding it for the taste anyway, then don't worry about the temperature too much.
Use Chrysanthemum
Another popular option at your disposal is to use chrysanthemum with Pu-Erh tea. It is even better than using honey because chrysanthemum has been and is still used in medicine for various ailments.
The ratio for this tea is three to one for Pu-Erh and chrysanthemum, respectively.
Use Herbs, Spices, and Flowers
This option is best for people who want to get away from the hustle and bustle of life and meditate calmly (or do yoga).
The fragrance of flowers, herbs, and spices complements the earthly aroma of Pu-Erh tea and brings the feeling of being one with nature. You can choose from several flower varieties, e.g., lavender or roses, and dry them out yourself or get dried flowers.
On the other hand, spices also add to this flavor and create a unique combination. The essence of giving you a sense of being closer to nature stays the same in this case and brings a sense of spiritual balance. Check Cinna-Mint Pu-Erh Tea as an example.
Use Dried Orange/Lemon Peels
Another mix that you can try is using dried orange or lemon peels with Pu-Erh tea. This blend is a good remedy if you are having respiratory issues.
The citric scent of the orange and lemon peels removes the earthy smell of the Pu-Erh tea, but if you steep them for too long, the bitterness is increased because these peels carry a hint of bitterness.
You can use lemon juice and Pu-Erh tea to create a perfect post-meal tea. Lemon juice helps in weight loss, and the same holds for the Pu-Erh, so it's the right drink to help you tackle the weight problem.
Use Coffee and Milk
Perhaps not the most common combination, but you can use coffee with Pu-Erh tea to create a unique mix.
Milk and tea are a match made in heaven, and it's the perfect combination for most tea blends out there.
Takeaway
To conclude, there are several ways you can enjoy Pu-Erh tea, and if you have time at hand, you can always experiment with stuff not mentioned here; who knows, it may turn out to be something exceptional.
However, you can drink Pu-Erh tea the traditional way or the way you brew your run-off-the-mill tea. Also, you can add milk, honey, spices, herbs, flowers, or even coffee to create a distinctive flavor profile suited to your taste. Enjoy!