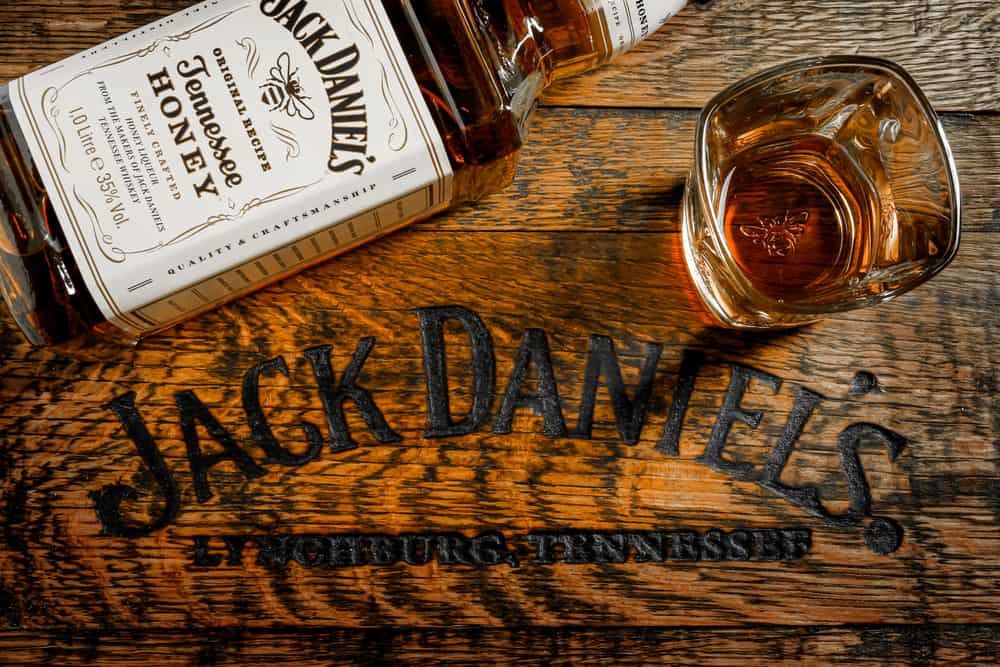 Jack Daniel's Tennessee Honey Whiskey is a match made in heaven for those who love honey and drinking whiskey. Technically it is a liqueur because it is a flavored spirit.
Still, we're not going to be too technical about an enjoyable drink. It is flavored with natural honey, has a smooth taste, and is a versatile whiskey.
How do you drink Jack Daniel's Honey?
Whiskey with added honey has a sweeter taste than usual whiskies. You can enjoy it in a wide range of cocktails, with milk, or dress it up for Halloween or the Holidays. To truly appreciate this whiskey's unique taste, take it neat as a sipping whiskey or with an ice cube to open up even more aromas.
We have collected many drinking options for every season, so you can enjoy Tennessee Honey Whiskey any time of the year.
What Does Jack Daniel's Honey Taste Like?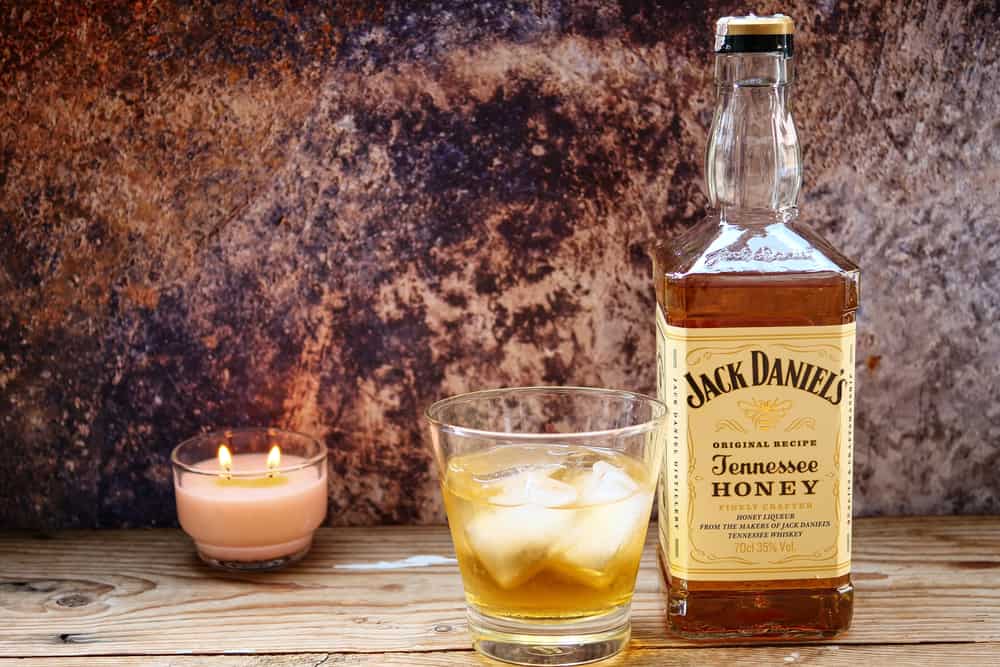 It is a whiskey liqueur because it is blended with sweeteners and flavorings.
As with most liqueurs, the entire recipe is not disclosed, but the base is Jack Daniel's Old No. 7 Tennessee Whiskey. They note that it is flavored with natural honey.
Simply put, it tastes like you added a dollop of honey to a glass of Jack Daniel's whiskey without the artificial taste you'd associated with a flavored product.
First, you'll notice the honey aroma and the familiar smell of charcoal-mellowed whiskey. Expect to experience tastes such as charred oak, some hints of spices, vanilla, and toasted nuts.
Drinking Jack Daniel's Honey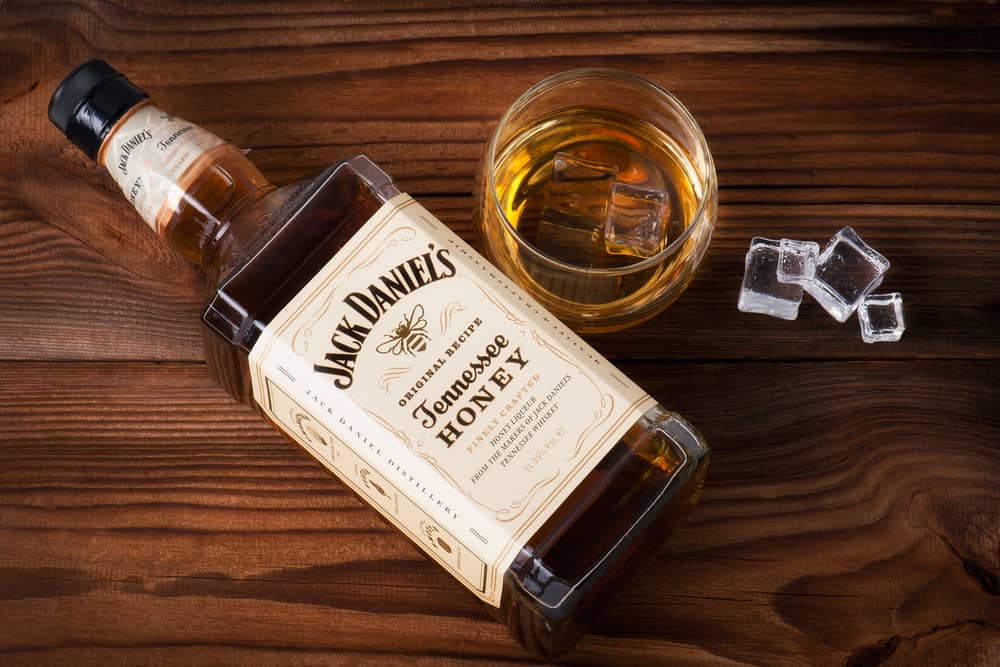 There are a lot of ways to enjoy Jack Daniel's Honey. But first, we must consider straight whiskey to appreciate its unique taste.
Straight or on the Rocks
We'd recommend drinking it straight first to explore the aromas and experience the full range of flavors.
Simply pour an ounce or two, add one ice cube, sit back, and enjoy your drink.
If you drink it as a chilled shot, remember that the honey flavor will be less pronounced.
Fall and Winter Options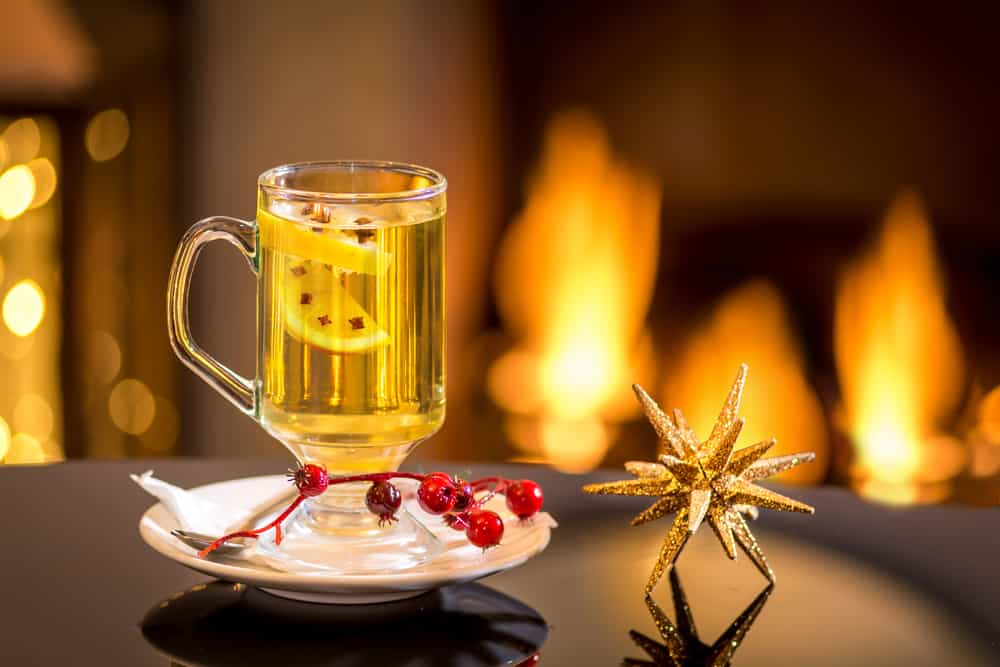 Let's dive into the hot options first because fall and winter are around the corner, and some holidays call for hot drinks after going out in the cold.
Comforting Milk and Honey
Milk and honey is already an excellent relaxing drink, and with autumn approaching and winter soon, we all need that extra bit of comfort.
Milk and Jack Daniel's Tennessee Honey makes an excellent adult beverage as a nightcap or when you want to kick back after a long, tiring day.
The recommended ratio is four parts gently warmed milk to one part Honey Whiskey.
Curl Up With a Hot Toddy
Let's look at a dairy-free option with our fall and winter theme.
Traditionally, a Toddy comprises a spirit, a sweetener, and hot water. It is used to wind down after a long day in the cold, jumpstart the spirit on a frigid morning, or as a medicinal cure for colds and flu.
Alcohol is known to numb pain, while honey, primarily sugar used as the sweetener, soothes sore throats.
You can make it with black or green tea (click here for a recipe), or ditch the tea and go for a spicy, boozy drink.
For Halloween, you could try a Pumpkin Toddy (switch the rye whiskey out for the Jack Honey Whiskey) before going trick-or-treating.
Whiskey Skin
An even more straightforward recipe to enjoy Tennessee Honey is a Whiskey Skin.
No frills, no fuss, no spices to draw your attention away from the sweet taste.
Although a Whiskey Skin is technically a Hot Toddy made with a malted Scotch, it is a Toddy stripped to the absolute bare basics: hot water, an ounce or two of whiskey, and some sugar to sweeten it.
We'd recommend leaving the sugar out because the honey already sweetens your Honey Tennessee.
Dance the Maple Leaf Rag
For those who crave an even sweeter drink, maple syrup and the Honey Whiskey will make a delightful mixture.
We'd recommend reserving this for dessert as a replacement for the traditional dessert wine and sipping it slowly.
Taking the Whiskey Skin recipe above, you can give your Skin a Canadian twist with maple syrup.
Spring and Summer Options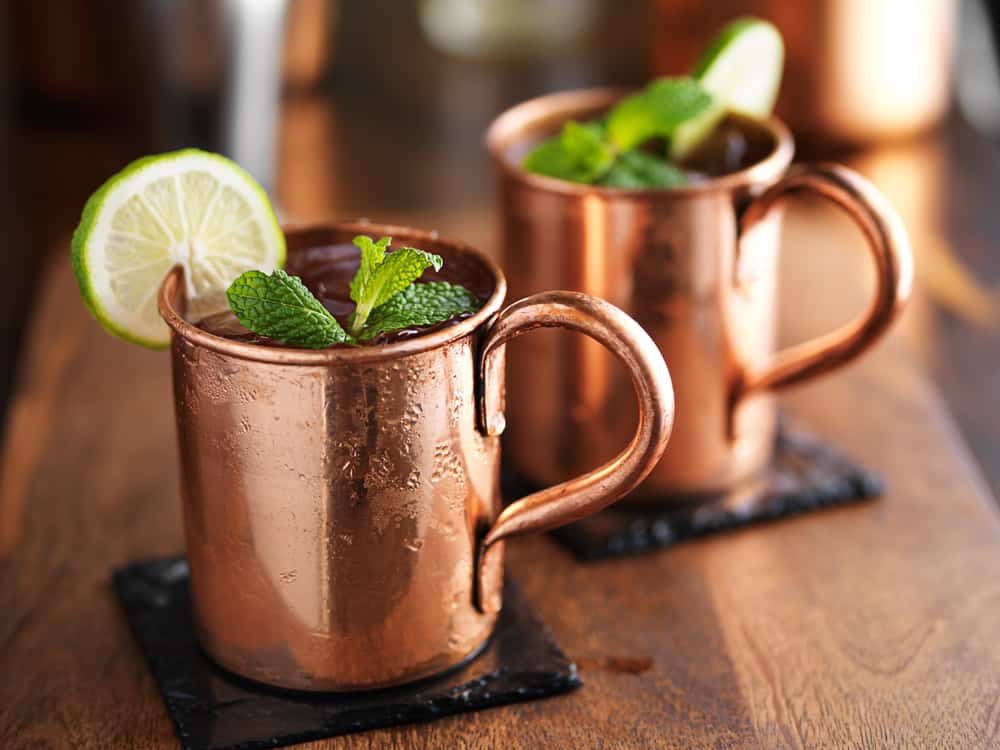 For balance, let's consider your cold options when spring and summer roll in again too—you'll need something to cool you down during those long hot days!
Mixt it Up with a Mixer
There are several sodas and cola mixers you could try out for a nice tall and cold drink.
A firm favorite of ours is two parts Dr. Pepper, to one part Jack Honey. You could also consider topping a shot or two of the whiskey with Coca-Cola in a highball glass for a sweet yet relaxing drink.
The standard whiskey and soda work just as well—nothing overpowers the unique honey sweetness, and you get a tall, cold drink to chat over with friends and family.
Mull Over a Moscow Mule
Traditionally a Moscow Mule is made with vodka, but why not mix this Los Angeles classic cocktail with some Honey Whiskey for a sweeter drink?
This will give you a Southern twist, and while you're at it, add a lime wedge to the rim of the glass to make it look extra special.
Spice it up with Jalapeño
Why would you want a regular lemonade when you can have it spicy? An easy and refreshing alternative is Honey Jalapeño Whiskey Lemonade.
The Tennessee Honey sets the base for this drink, technically a Lynchburg Lemonade, while the lemonade balances the sweetness.
The secret ingredient is the jalapeños which you can adjust according to your tastes—from subtle to mild to… kapow!—the choice is yours.
Conclusion
While Jack Daniel's Honey is a liqueur, we're not going to limit ourselves by that. This smooth and slightly sweet whiskey deserves a special place in your liquor cabinet for its versatility.
We have looked at recipes for each year's season just to ensure you have a drink ready.
Of course, now you have an excuse to pour a drink or doll up an old favorite like lemonade or warm milk because it just tastes good.