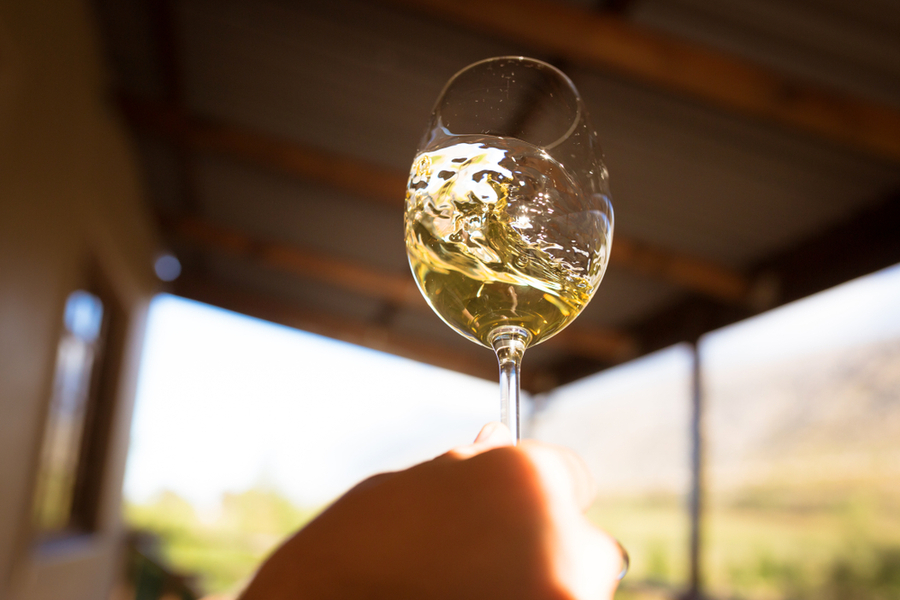 Chenin Blanc, like Chardonnay, is an exceptionally versatile grape that can be grown almost anywhere in the world. The vines and grapes absorb the flavors of the area where it's grown. Winemakers can produce still and sparkling variants and sweet or dry expressions.
Chenin Blanc is somewhat of a chameleon—the grapes adapt to their environment and express the terroir where it is planted. It can range from medium to highly acidic, making it an exceptionally versatile wine. Chenin Blanc can be paired with a wide range of foods without overpowering the dominant tastes in the dish it's served alongside.
We'll compare French and South African Chenin Blanc wines to see how the Old and New world stack up against one another. Afterward, we'll look at how the four expressions—sweet vs. dry and sparkling vs. still wines can be paired with a wide range of foods.
Where Is Chenin Blanc Produced?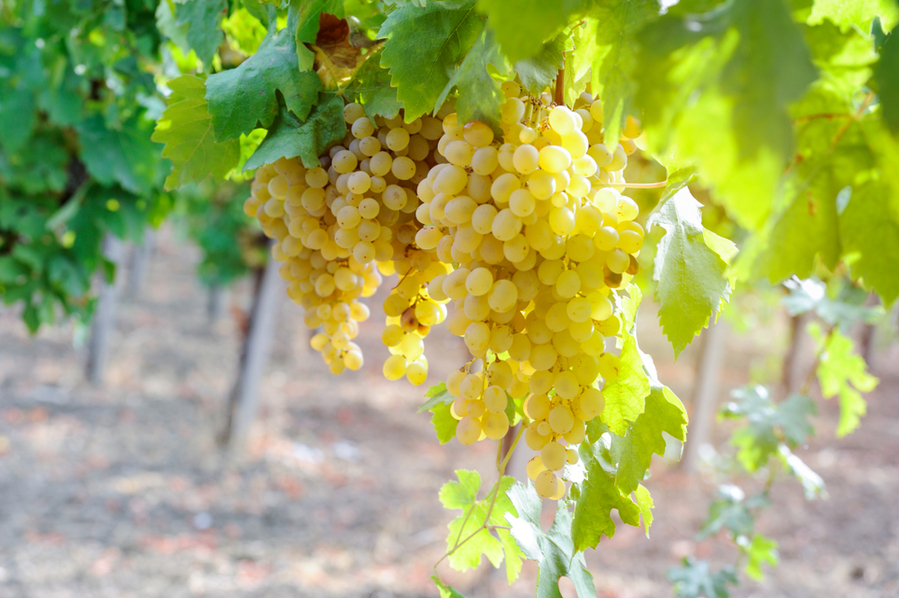 South Africa and the Loire Valley in France are the two most significant Chenin Blanc growing areas. Let's dive deeper into these two regions' wines and see how these wines are produced in both the Old and New world stack up to one another.
Chenin Blanc grapes ripen unevenly on the vine; thus, unripe and fully developed grapes can be found on the same bunch.
Depending on the type of wine the winemaker wants, vineyards can be harvested multiple times during a season to ensure the consistency of the final product stays the same.
Old World—French Chenin Blanc
The story of Chenin Blanc starts in France, where official documents mention the grape variety as early as 845. It was then known under the name Chenere, but it was renamed after Mont Chenin in Touraine in the late fifteenth century.
The Chenin Blanc grape is likely the offspring of Savagnin, a white grape that grew in the Jura region of France.
Chenin Blanc is found in the regions of Anjou-Saumur and Touraine, located along the Loire River in central-western France. The most well-known appellations or legally defined and protected areas in France are:
Vouvray, which is located in Touraine;
Montlouis-sur-Loire is directly south of the Loire River;
Savennières is located in Anjou-Saumur;
Quarts de Chaume is located in Anjou near the Layon River (which is a tributary to the Loire River);
Bonnezeaux, located east of the village Chaume, in Anjou;
Crémant de Loire is a champagne method used to make sparkling wines in the Loire Valley.
You can learn more about the Loire Valley's appellations here.
New World—South African Chenin Blanc
Chenin Blanc's story in the New World starts in 1655 with Jan van Riebeeck in command of the Dutch East India Company (VOC), who planted the first vines.
Four years later, on 2 February 1659, the first wine was pressed and yielded 14.5 liters (3.8 gallons). The vines produced Steendruiven (stone grapes).
The name, Steen (stone), is thought to have been used by the Governor of the Dutch outpost in the Cape, Simon van der Stel, because he believed the grapes originated from Germany based on the quality of the grapes.
He compared the quality of the grapes to the German Stein grapes. Other theories consider that Steen is derived from the Afrikaans word hoeksteen (cornerstone) because Chenin Blanc grapes formed the cornerstone of the South African wine industry.
In 1963 Professor CJ Orffer indicated that Steen was a Chenin Blanc. Thus, Steen is sometimes used interchangeably with Chenin Blanc. South Africa produces 53% of the world's Chenin Blanc. Most of the Chenin Blanc goes to brandy production.
Because South Africa has a warmer climate than France, the apple notes will still be present. Still, the South African counterpart offers tropical fruit flavors such as banana, pineapple, and mango.
Chenin Blanc is grown in various regions, but the Swartland, Stellenbosch, Paarl, and coastal areas offer the best examples of the Wine Origin (WO) produced from old vines (more than 35 years old).
How To Drink Chenin Blanc—Chameleon of the Wine World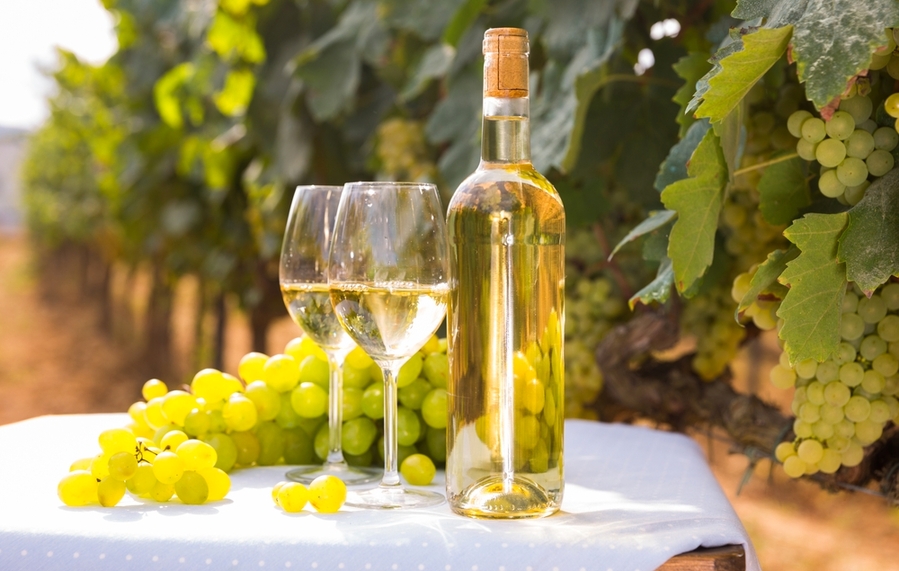 Chenin Blanc grapes adapt to their environment and the soil and, in return, reward the drinker with a sliver of the region's terroir. Moreover, Chenin Blanc can range from dry to sweet, sparkling, or still—depending on the winemaker's chosen method.
Let's delve into the four common styles and how you can drink each.
Sweet Varieties
Chenin Blanc from Vouvray can contain a lot of sweetness or only a bit. Still, the minerality and high acidity of the grapes balance the sweetness.
Sometimes grapes are harvested late in the season when they are at their sweetest; other times, they are left on the vines to allow noble rot (botrytis cinerea), leaving behind highly-sweet juices filled with sugar.
Under ideal circumstances, noble rot adds smoke, honey, and saffron notes to the wine. Usually, the sweetest version is labeled demi-sec or moelleux (fully sweet).
Harvesting earlier in the season will result in fewer sugars and more acidity, leading to brut or sec sparkling wines (more on those later).
Food pairings with traditional demi-sec wines include savory or sweet dishes. At the same time, moelleux is best paired with desserts and vibrant dishes.
Because of the acidity combined with sweetness, pairing these wines with Southeast Asian foods is a breeze. Below are sweet and savory options you can try with your semi-sweet or fully sweet Chenin Blanc.
Savory:
Blue cheese stands first in the queue, followed by other soft cheeses
Foie gras
Suckling pig
Roast duck
Sweet:
Apple pie
Cakes such as Black Forest, Chocolate, and pineapple upside-down cake
Peach cobbler
Dry and Fruity
The dry and fruity variations are made in Australia, California, South Africa, and France in Vouvray (labeled as sec).
Despite the fruity and floral taste profile, the acidity is still high. Yet, these wines are delicately flavored and pair best with delicate foods.
Food pairings:
Grilled chicken
Delicate kinds of seafood, such as oysters, shrimp, clams, scallops, and lobster
Fresh and light salads
Avocado toast
Oak-Aged
Aging Chenin Blanc in oak barrels imparts a creamy texture and fuller body to the wine—it might even remind you of a Californian Chardonnay. The creaminess will allow you to pair this wine with rich and creamy dishes.
Oak can impart various tastes such as baked apples, lemon curd, marzipan, meringue, buttered popcorn, nutmeg, and even buttered popcorn and butterscotch notes.
Food pairings:
Lean cuts of beef and lamb, even lamb kebabs
Pasta dishes with a cream sauce
Risotto: seafood or creamy mushroom are good options
Surf and turf platters
Grilled lobster served with a cream sauce
Grilled salmon, again with a creamy sauce
Sparkling Wines
Some of the best examples of dry (brut) sparkling wines are produced in South Africa using traditional (French) methods of creating a sparkling wine where a second fermentation takes place in the bottle.
The method is known as 'Methode Cap Classique' or MCC—the method is a traditional champagne one (methode traditionelle). However, champagne is a DOC-protected term and area; thus, South African winemakers came up with an alternative name.
If you're looking for semi-sweet or demi-sec Chenin Blanc sparkling wines, turn your attention to Vouvray in the Loire Valley. Cremant de Loire is made predominantly from Chenin Blanc grapes. If the grapes are grown exclusively in Vouvray, the label will mention it.
Sparkling styles will show Chenin Blanc's characteristic quince, plum, ginger, yellow apple, and floral notes. The sweet wines will have mango, ginger, dried persimmon, toasted almond, and mandarin orange flavors.
Sweet Sparkling Wine Food Pairings
Spice foods and sweet sparkling wines are a match made in heaven! The wine's sweetness will help tame the dish's spiciness. Pairing a sweet dish or dessert with a demi-sec sparkling wine isn't tricky either—the wine should always be sweeter than the dessert you are serving; otherwise, your wine will take on a bitter taste.
Food pairings:
Spicy Mexican food and salsas
Indian and Thai curries such as Chicken Vindaloo and Thai green curry
Sweet-and-sour pork
Jalapeño poppers
Fruit tarts are an excellent choice because their acidity matches the sparkling wine without overpowering it with sweetness.
Dry Sparkling Wine Food Pairings
Generally, sparkling wines are a good match for various foods because the high acidity allows you to enjoy rich dishes. At the same time, the bubbles help clean the palate and enable you to savor each bite. Rich and fatty foods pair perfectly with dry sparkling wines.
Food pairings:
French fries—combine it with any of the options below (perhaps not the caviar, though)
Bacon and eggs (why should it only be enjoyed for breakfast, use thick-cut bacon and serve it for dinner)
Fried chicken
Rich, grilled pork belly
Smoked salmon with cream cheese on a bagel
Caviar—here, the dry sparkling wine pairs perfectly to cut through the rich yet salty creaminess. This is a classic, luxurious pairing.
Conclusion
There's really a Chenin Blanc expression for everyone—from bone-dry sparkling or still wines to sugary-sweet still wine to semi-sweet sparklings to oak-aged wines.
Being such a versatile grape, Chenin Blanc wines easily with a wide range of foods, from delicate seafood to robust lamb or roasts. It can even stand its ground against spicy food such as Mexican and Indian dishes and is equally comfortable to serve with curries or even desserts.
Include a Chenin Blanc with your next Thanksgiving turkey dinner and impress your guests!