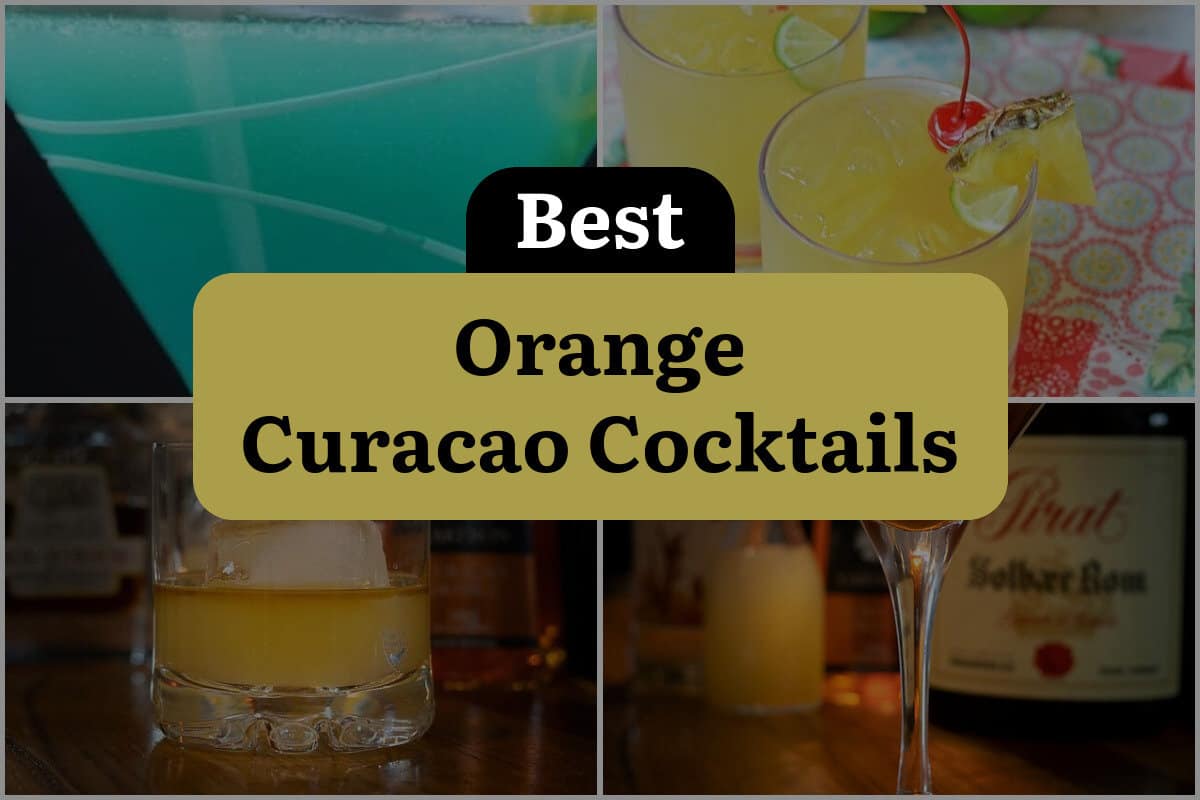 As a bartender, I have come across countless recipes for drinks that include Orange Curacao as an ingredient. This sweet and citrusy liqueur has been a staple in many classic cocktails for over a century, and for good reason.
The bright orange color and fruity flavor make it a versatile ingredient that can be paired with a variety of spirits, juices, and other mixers to create a delicious and refreshing beverage.
While the origins of Orange Curacao are unclear, it is believed to have been first produced in the Caribbean in the 19th century. The liqueur is made from the bitter peel of the Laraha orange, which is native to the island of Curacao.
The peels are dried and then infused in alcohol, along with spices and other flavorings, to create the distinctive taste of Orange Curacao.
Over the years, Orange Curacao has become a popular ingredient in many classic cocktails, including the Margarita, Sidecar, and Cosmopolitan.
But there are also many lesser-known recipes that use this versatile liqueur to create unique and flavorful drinks. From tiki-inspired concoctions to simple sours, there is no shortage of Orange Curacao cocktail recipes to explore and enjoy.
In this blog post, I will be sharing some of my favorite Orange Curacao cocktail recipes. Whether you are a seasoned mixologist or just looking to try something new, these drinks are sure to impress.
So sit back, grab a shaker, and get ready to sip on some of the best Orange Curacao cocktails around.
1. Curacao Martini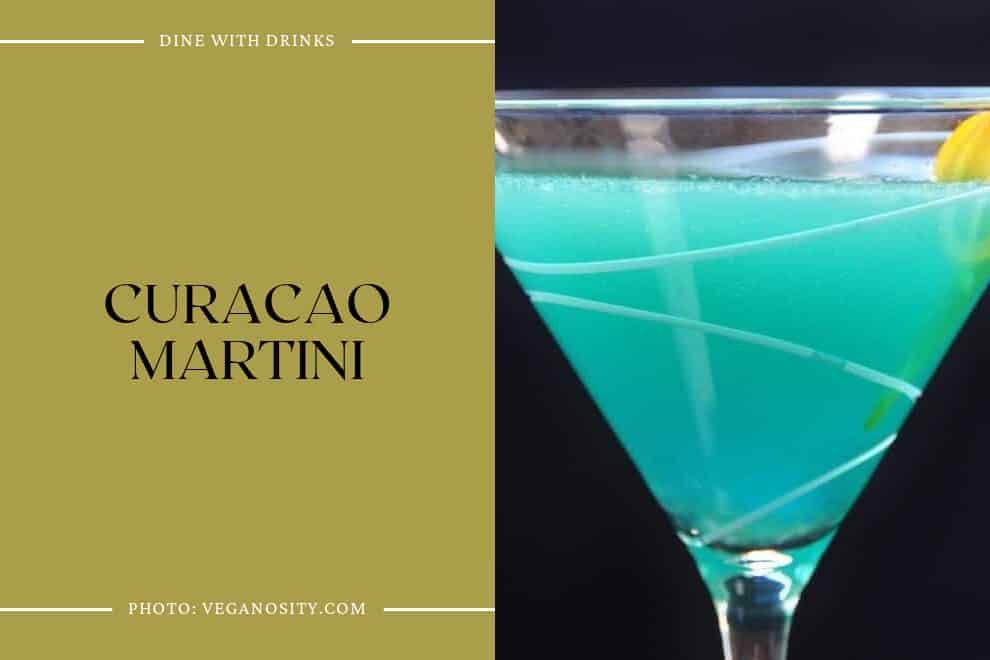 The Curacao Martini is a refreshing and tropical cocktail that is perfect for any occasion. This beautiful blue drink is garnished with bright orange clementine peel, which adds a lovely pop of color and citrusy flavor. The cocktail is slightly sweet from the clementine juice, but still has a dry and refreshing taste.
It is made with blue curacao, gin, blood orange bitters, and dry vermouth, which are all shaken together with ice in a cocktail shaker. The end result is a delicious and visually stunning drink that will transport you to a tropical paradise. If you're looking for a unique and flavorful cocktail to add to your repertoire, the Curacao Martini is definitely worth trying.
2. Mai Tai Cocktail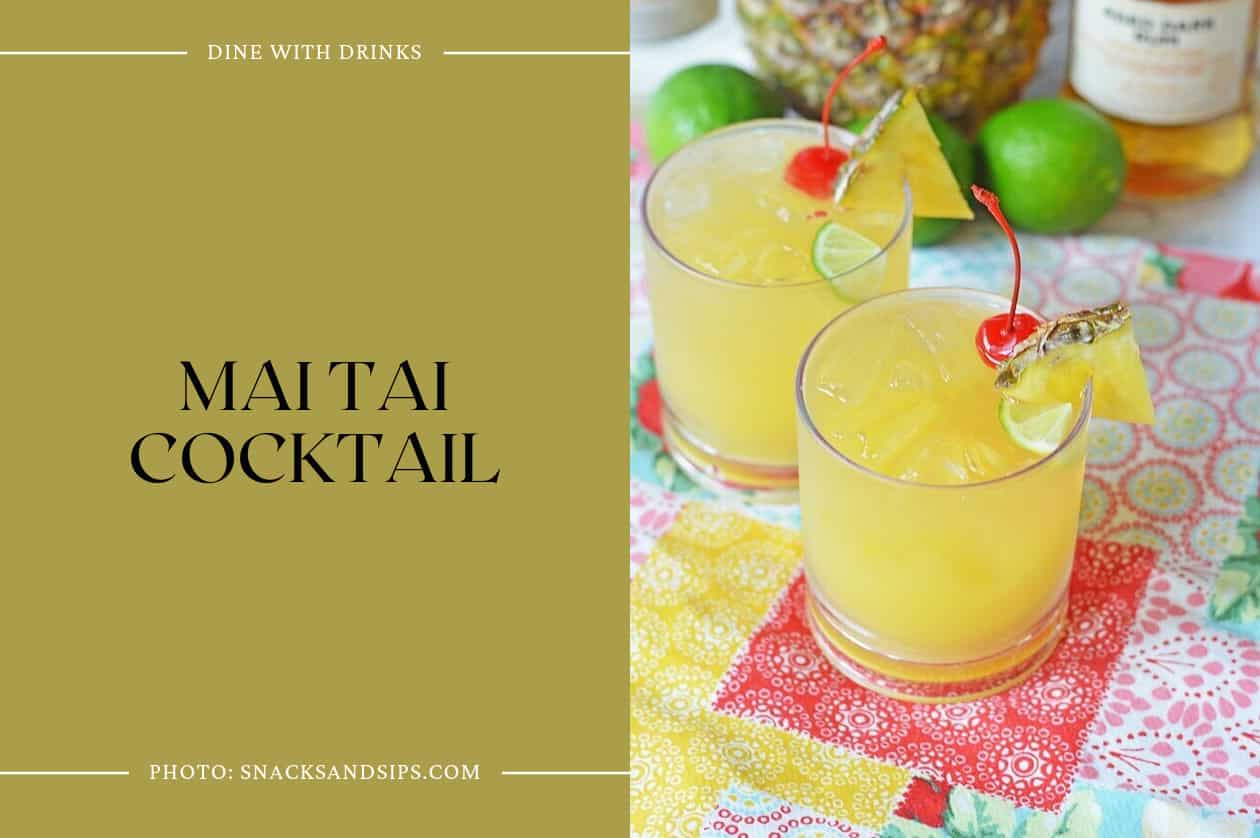 The Mai Tai Cocktail is a tropical tiki drink that will transport you straight to the beaches of Hawaii. Made with a blend of pineapple and lime juice, this cocktail is sweet and tangy, with a hint of nuttiness from the almond-flavored orgeat syrup. A combination of dark and light rum gives it a kick, while the orange curacao adds a citrusy twist.
The Mai Tai Cocktail is the perfect summer drink to enjoy with friends and family, whether you're lounging by the pool or hosting a backyard barbecue. So, why not add a little bit of the tropics to your next gathering with this delicious cocktail?
3. Mai Tai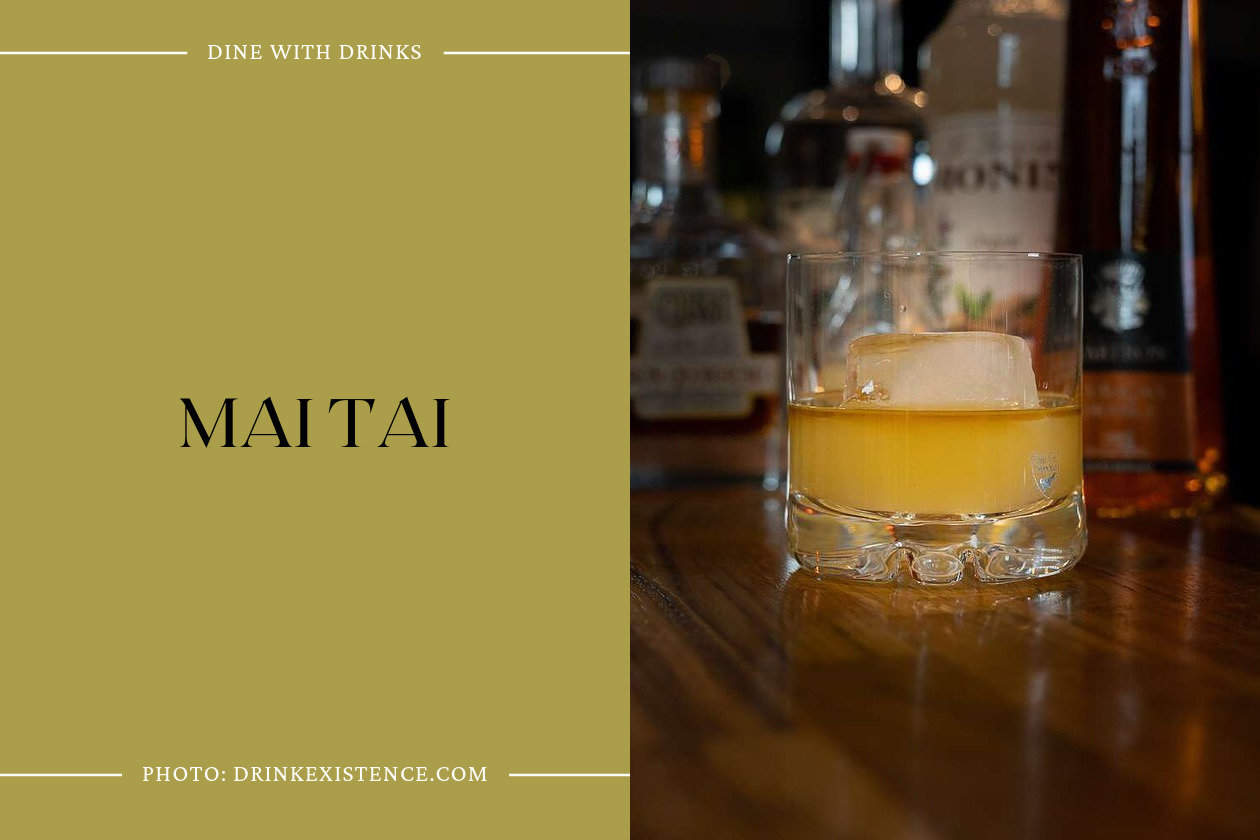 The Mai Tai cocktail is a classic Tiki drink that has been enjoyed by cocktail lovers and Tiki enthusiasts for decades. Made with white or dark rum, orange curacao, lime juice, and orgeat syrup, this cocktail is a refreshing and balanced blend of flavors.
The Mai Tai was created to highlight the flavor of good-quality rum, and bartenders today continue to mix rums to achieve the best flavor, depth, and complexity. This cocktail is perfect for those who enjoy a rum-forward drink with a tropical twist. So, if you're looking for a refreshing and delicious cocktail to enjoy on a hot summer day, the Mai Tai is definitely worth a try.
4. Cable Car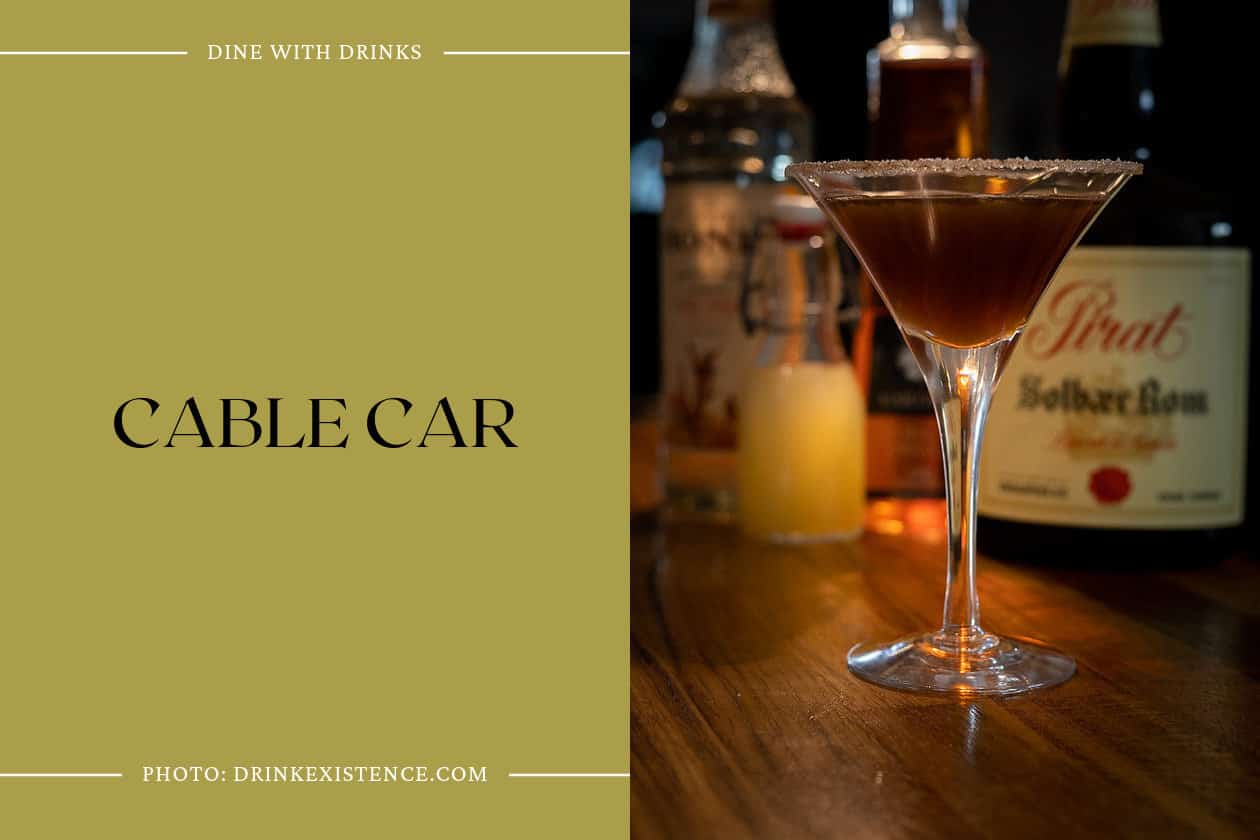 The Cable Car Cocktail is a tribute to San Francisco's iconic cable cars. Created by Tony Abou-Ganim, a renowned bartender, this cocktail is a modified Sidecar that replaces brandy with spiced rum. The combination of orange curacao, spiced rum, lime juice, and sugar syrup creates a sweet, tart, and lightly spiced rum sour that is perfect for any occasion.
Abou-Ganim's use of cinnamon and sugar adds a punch of sweetness and a hint of spice that makes this cocktail a classic. Whether you're a fan of spiced rum or just looking for a new cocktail to try, the Cable Car is definitely worth a taste.
5. El Presidente Cocktail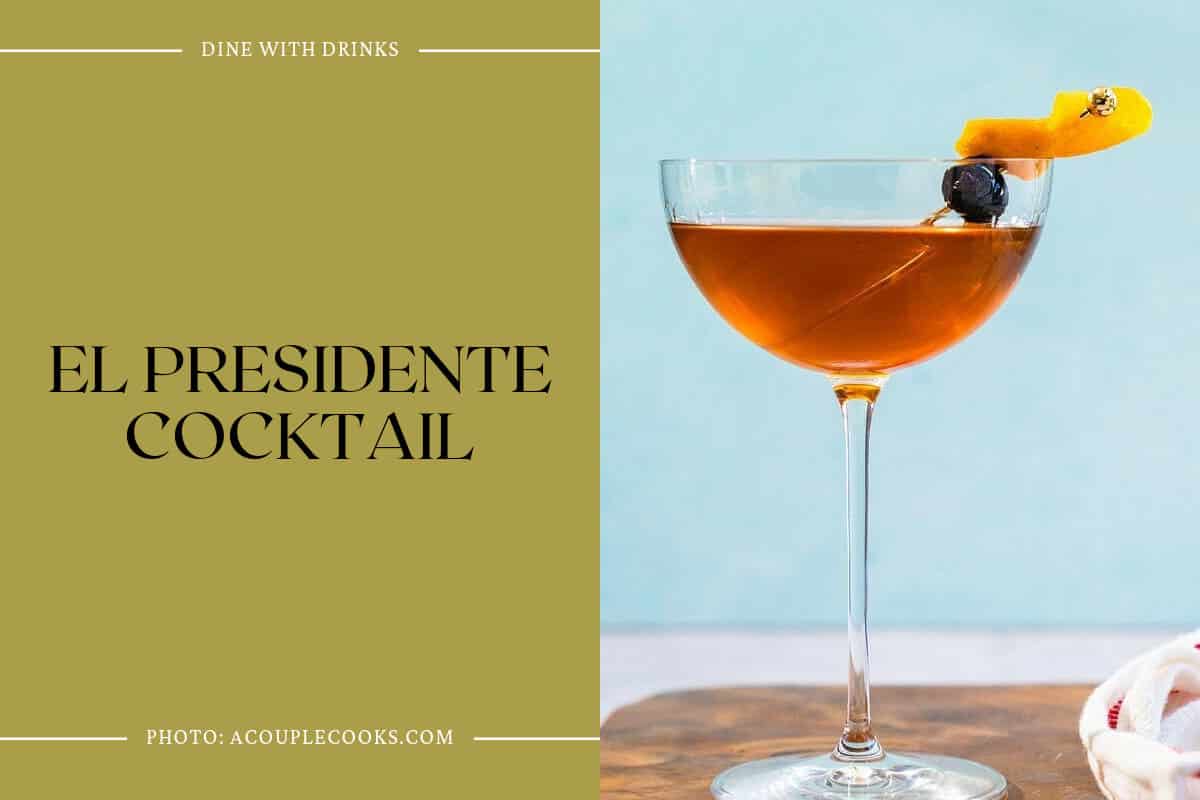 The El Presidente Cocktail is a Cuban classic made with aged rum, blanc vermouth, orange curaçao, and grenadine. This boozy stirred cocktail is more like a Manhattan than a sour cocktail. The aged rum adds a nuanced flavor with undertones of vanilla, coconut, almond, citrus, or caramel.
The orange curaçao brings a sweet and citrus nuance, while the grenadine completes the drink with a subtle sweetness and a rosy color. If you're looking to expand your cocktail repertoire, the El Presidente Cocktail is a unique and special drink that is sure to impress.
6. Tahiti Vanilla Sky Vodka Cocktail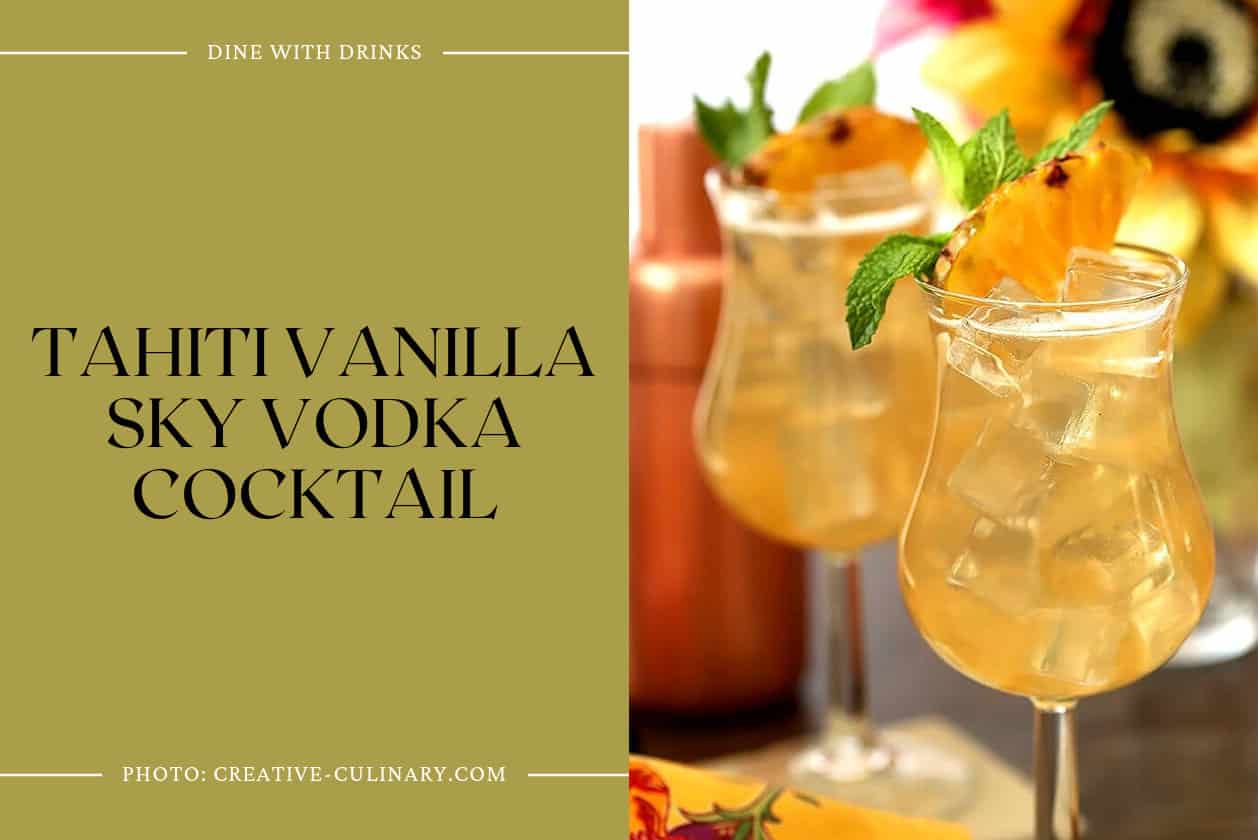 The Tahiti Vanilla Sky Vodka Cocktail is a magical blend of vodka, vanilla, pineapple, orange liqueur, and Amaretto that promises to take you on a delicious escape, whether it's summer or winter. The combination of sweet and tangy flavors in this cocktail is sure to leave you wanting more.
The story behind the Vanilla Sky cocktail is just as intriguing as its taste, featuring the dueling flavors of vanilla and pineapple, which are both international symbols of hospitality. This cocktail is perfect for those who want to indulge in a fruity and refreshing drink that is both light and satisfying. So, if you're looking for a unique and delicious Orange Curacao Cocktail recipe to try, the Tahiti Vanilla Sky Vodka Cocktail is definitely worth a shot.
7. Hocus Pocus Cocktail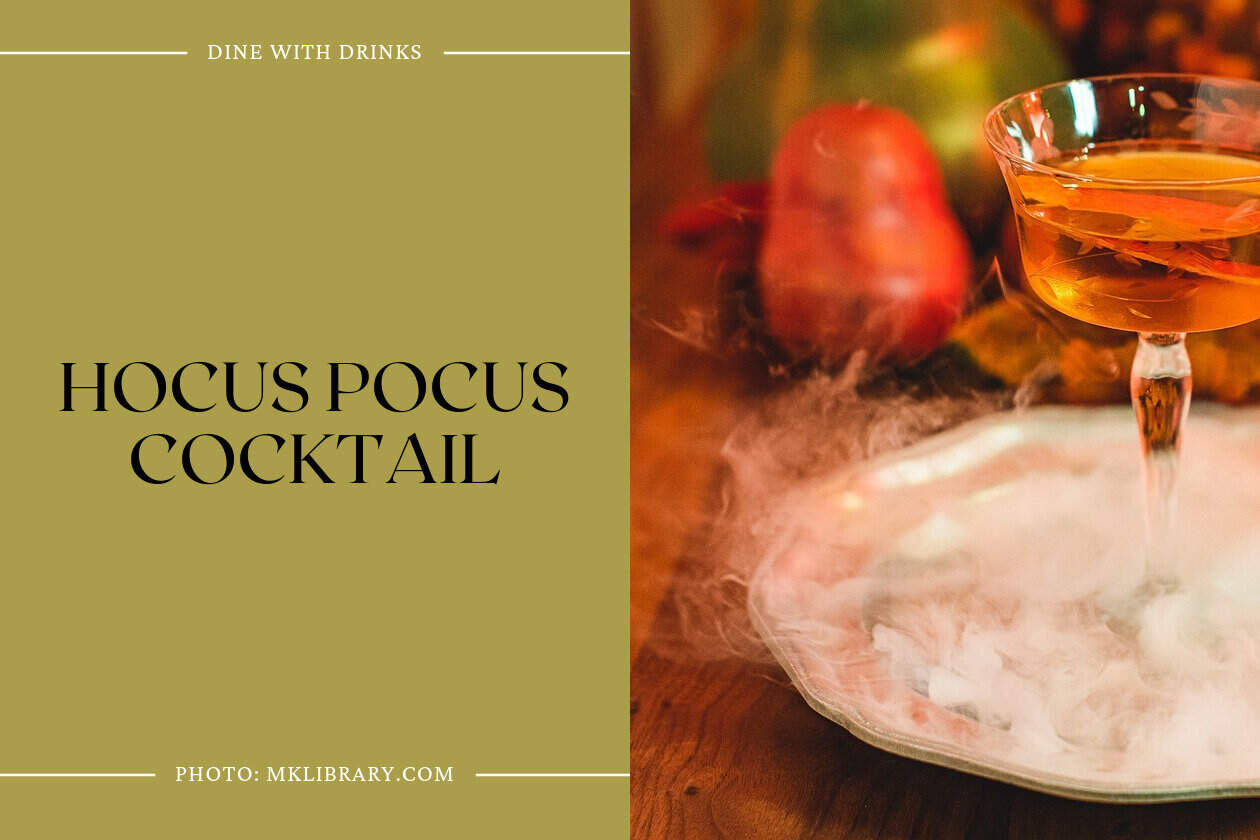 The Hocus Pocus Cocktail is a delicious and fragrant drink perfect for Halloween night. It's a complex mix of sweet vermouth, orange Curaçao liqueur, and bittersweet Fernet Branca.
The cocktail is made with a bittersweet liqueur flavored with the peel of the Laraha Orange, an Italian style of bitters made from over 27 aromatic herbs, and Cocchi Vermouth di Torino, a complex, sweet vermouth. It's a must-try for anyone looking for a delicious and festive Halloween-themed cocktail.
8. Full Moon Cocktail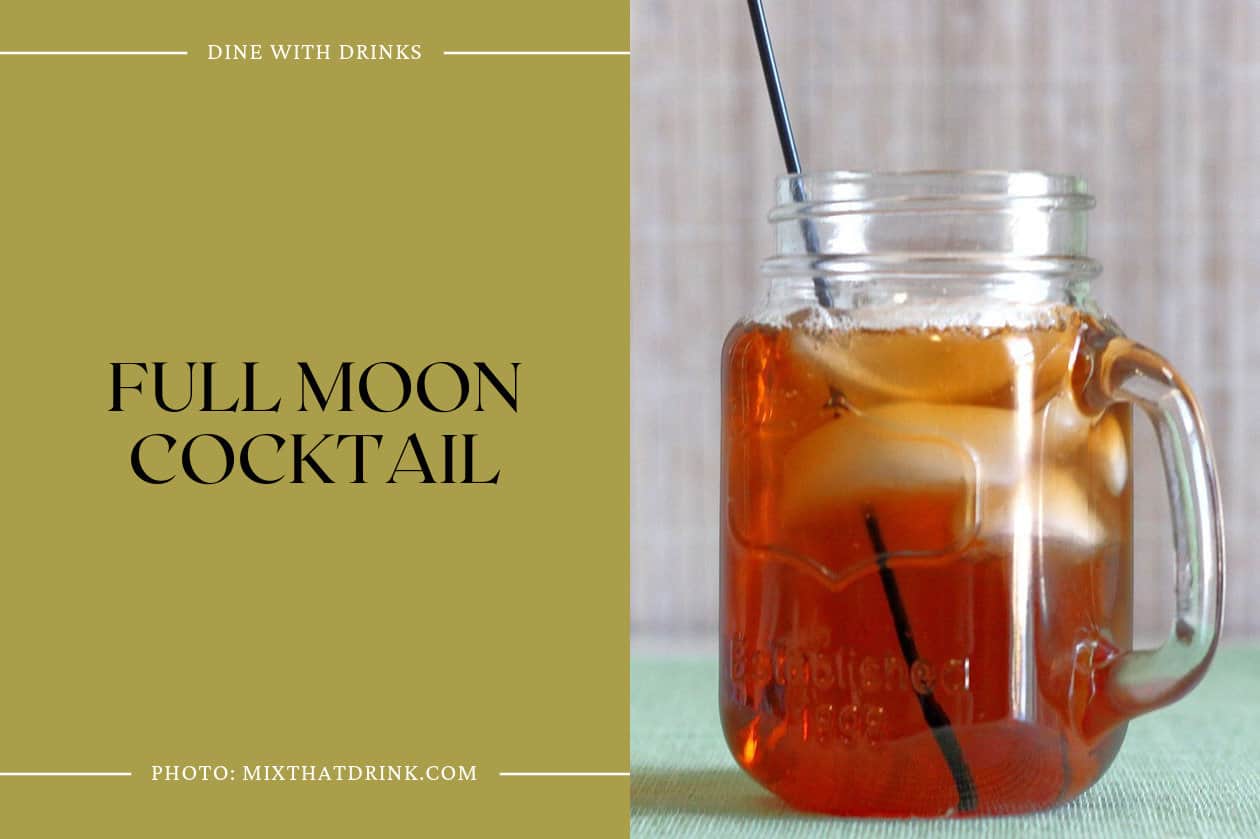 The Full Moon Cocktail is a delicious drink made with amaretto and orange curacao. Its almond flavor balances the tartness of the orange, creating a refreshing and satisfying drink.
It's perfect for anyone looking for a sweet treat or a pick-me-up during a night out. Despite its sweet appearance, it packs a punch. Give it a try if you're looking for a simple yet delicious orange curacao cocktail.
9. French Manhattan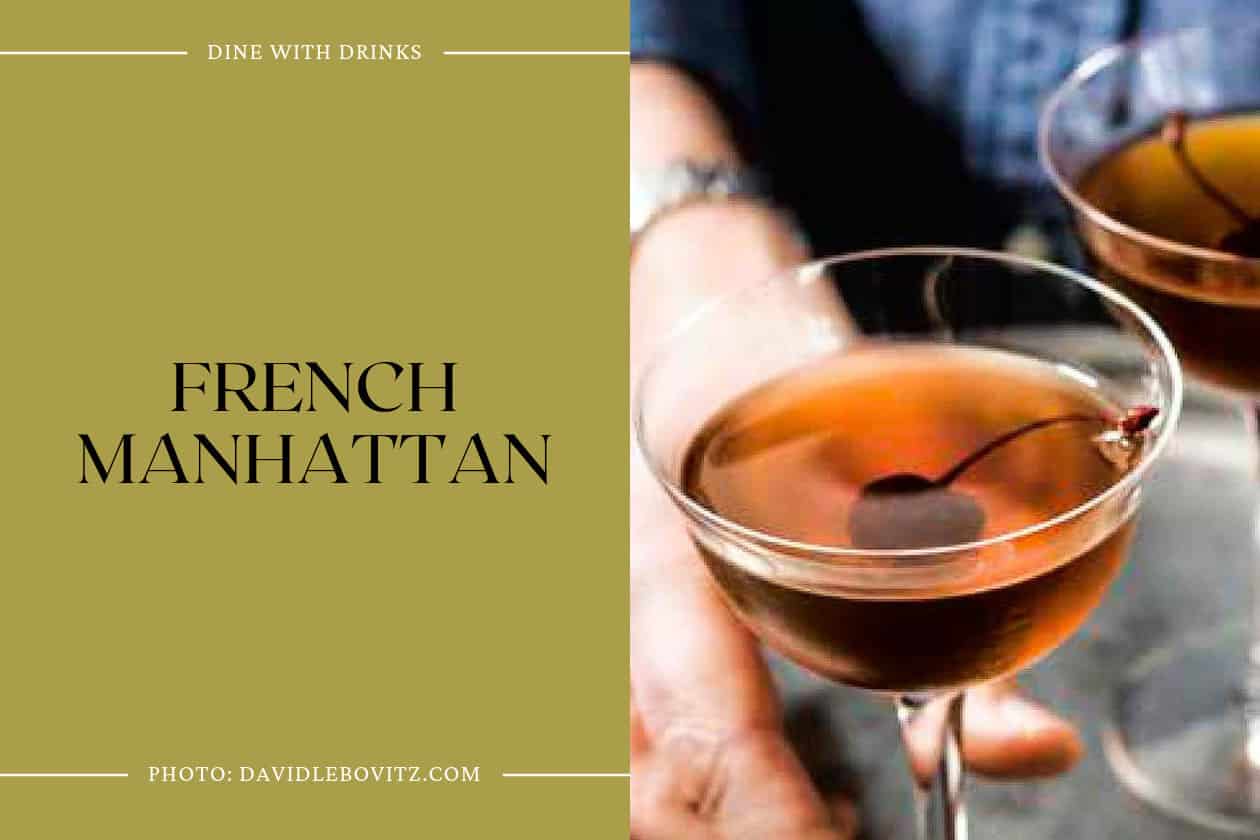 The French Manhattan is a sophisticated twist on the classic Manhattan cocktail. Made with cognac instead of whiskey, this cocktail is smoother and more refined. The orange liqueur adds a fruity note that complements the sweet vermouth, resulting in a balanced and flavorful drink.
The recipe allows for flexibility in choosing the type of orange liqueur and sweet vermouth, making it easy to customize to your taste and budget. It's a simple yet elegant cocktail that is perfect for any occasion. If you're looking for a new cocktail to try, the French Manhattan is definitely worth a try.