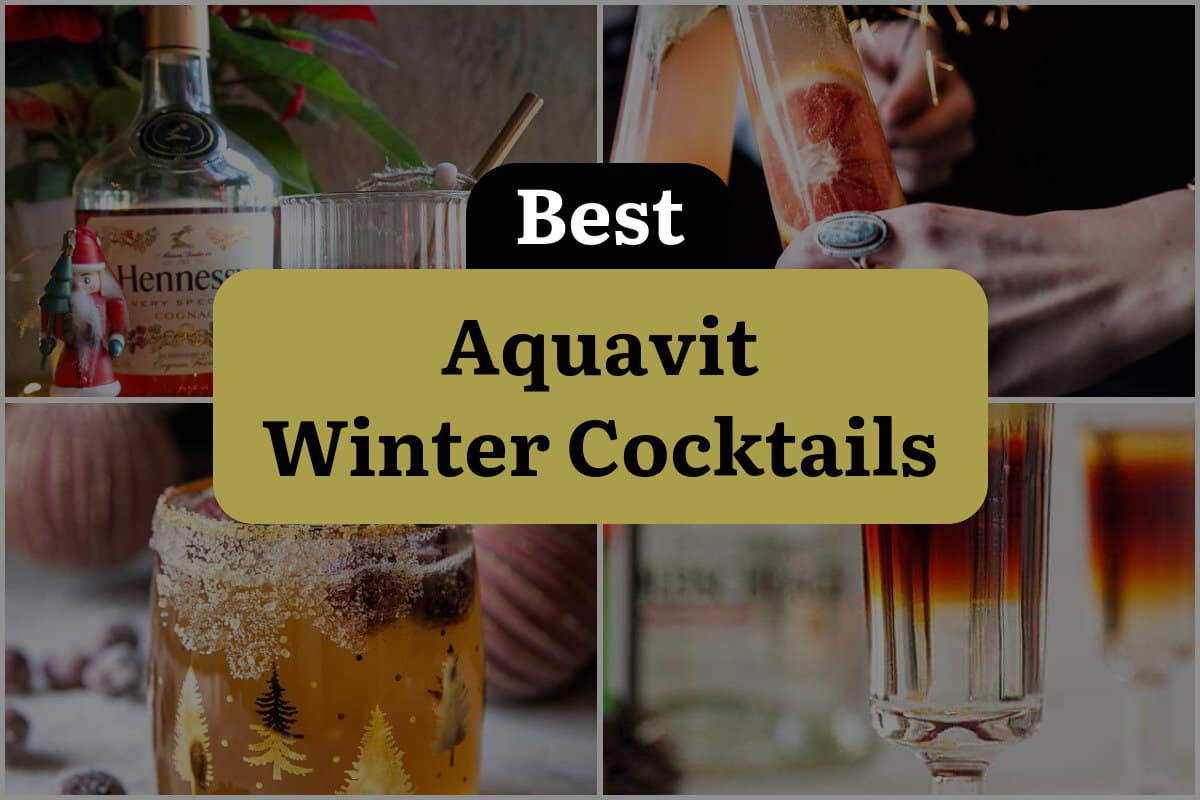 Winter is the season of cozy blankets, roaring fires, and warm drinks.
As the temperatures drop and the snowflakes fall, people seek out beverages that will warm them from the inside out. That's where Aquavit comes in.
Aquavit is a Scandinavian spirit that is distilled from grain or potatoes and flavored with caraway and other botanicals. It has a distinct flavor that is both herbal and spicy, making it the perfect base for winter cocktails.
Whether you're sipping it neat or mixing it into a drink, Aquavit is guaranteed to warm you up and put a smile on your face.
Winter is also the season of parties, and what better way to celebrate than with a delicious cocktail? Aquavit cocktails are perfect for any winter gathering, from a cozy night in with friends to a festive holiday party.
With so many different recipes to choose from, there's an Aquavit cocktail for every taste and occasion.
So if you're looking for a new drink to add to your winter repertoire, look no further than Aquavit. With its unique flavor and versatility, it's sure to become a favorite among your friends and family.
So grab a bottle, put on your favorite sweater, and get ready to enjoy some of the best cocktails of the season.
1. Gløgg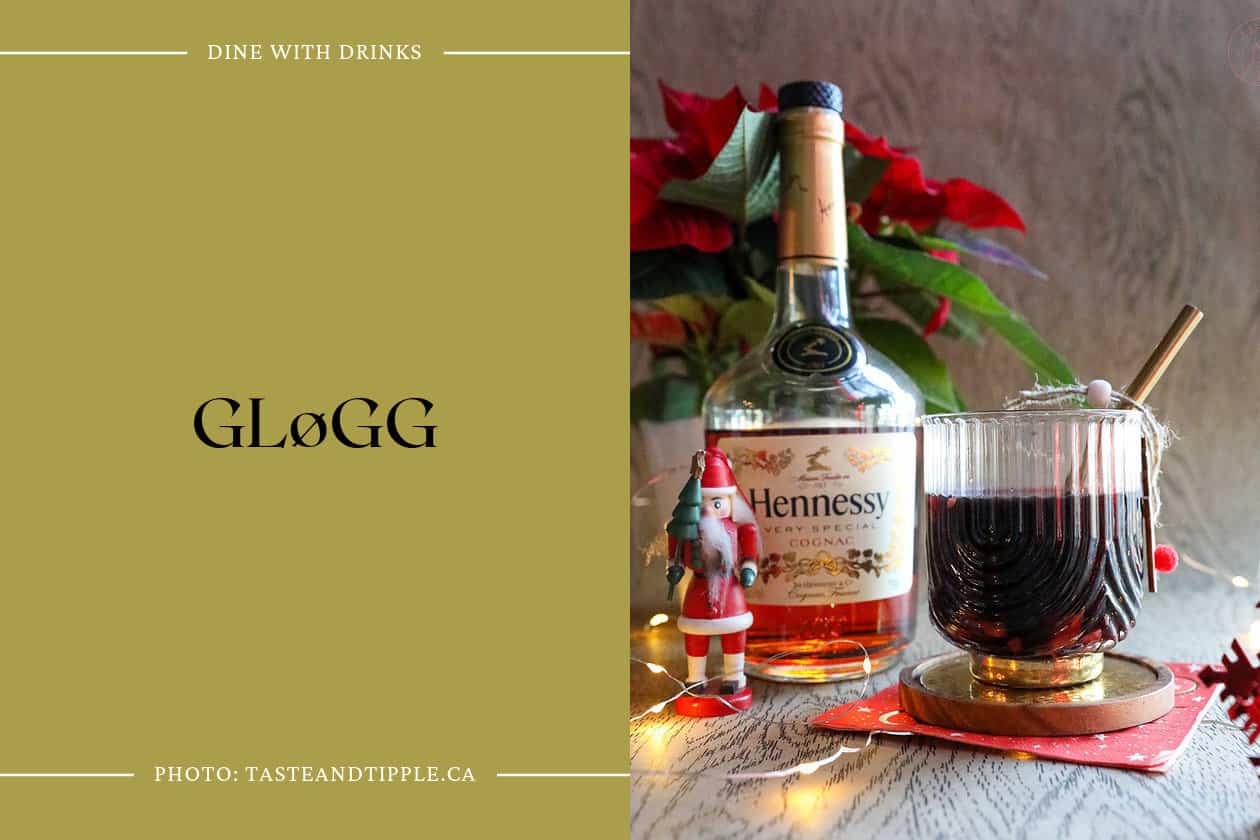 Gløgg is a traditional Nordic spiced mulled wine that is enjoyed during the winter months in several countries like Norway, Denmark, Sweden, Finland, Estonia, and Iceland. The cocktail has a rich history in Nordic cuisine and is typically made with a sweet wine base, mixed with spices like cloves, cinnamon, cardamom, and ginger.
It is also common to add citrus peels, almonds, and/or raisins to the mix. The cocktail is then made more boozy with the addition of cognac, aquavit, or other spirits. The result is an immensely satisfying, heart-warming concoction that is perfect for weekend sipping after a brisk ski. If you're looking for a cozy and comforting winter cocktail, Gløgg is definitely worth trying.
2. Blood Orange Champagne Mule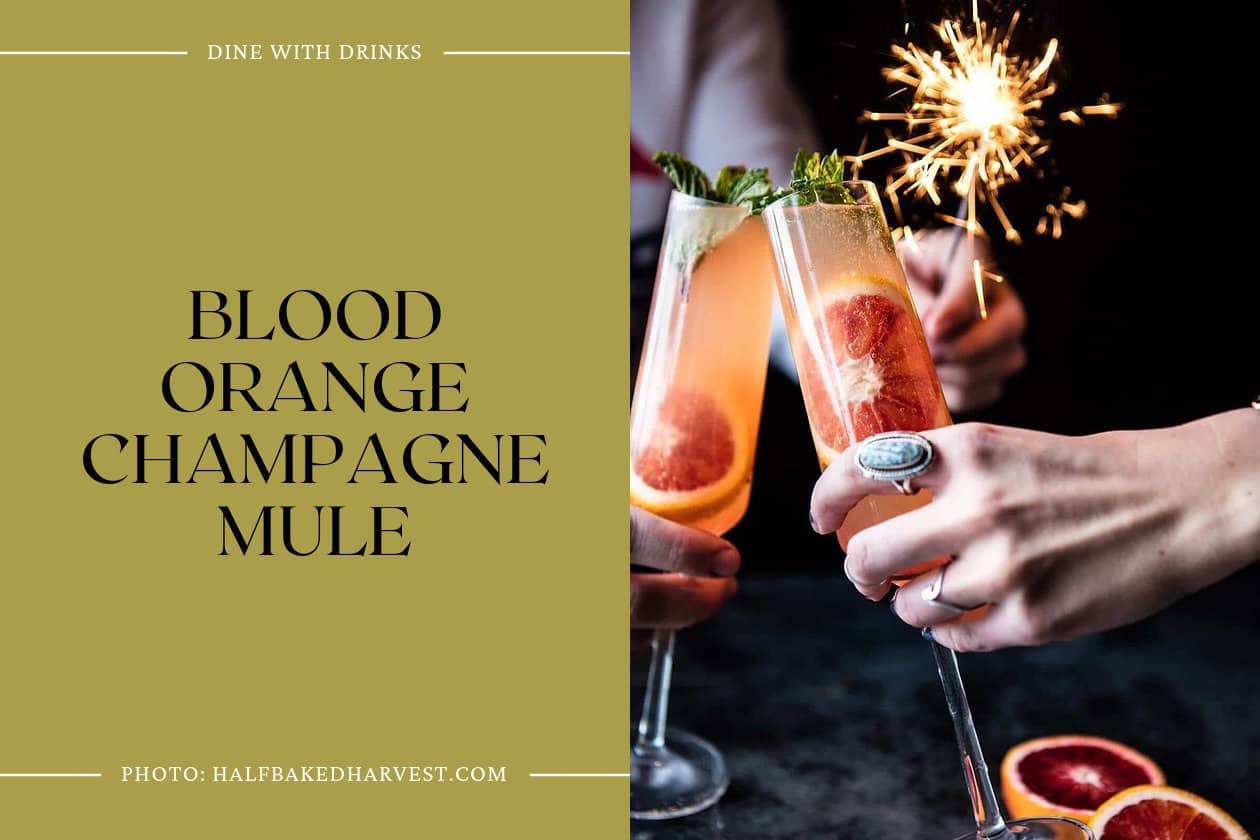 The Blood Orange Champagne Mule is a must-try cocktail for the winter season. This Moscow Mule variation is made with the addition of champagne and the substitution of blood oranges, resulting in a festive and refreshing drink. The blood orange juice adds a pop of color and flavor, making it the perfect addition to any winter gathering.
The cocktail is easy to make and can be substituted with pomegranate juice or regular orange juice if blood oranges are not available. The addition of ginger beer and lime juice gives it a nice kick, while the champagne adds a touch of elegance. This cocktail is perfect for ringing in the new year or any winter celebration.
3. Christmas Old Fashioned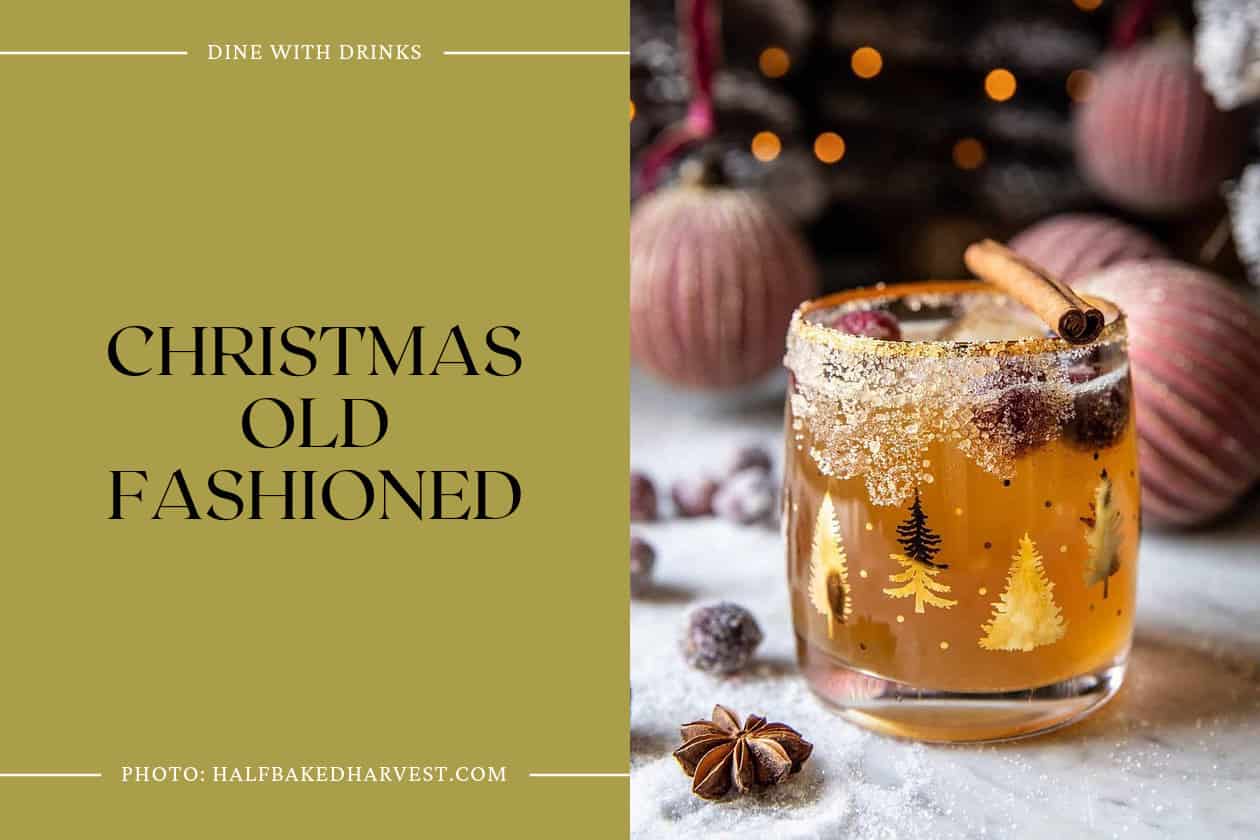 The Christmas Old Fashioned is a perfect cocktail for those cold winter nights. This cozy drink is made with homemade cardamom infused maple syrup, bourbon, lemon, orange, and bitters. It is topped off with a splash of ginger beer to make it fizzy.
The sweet rim and sugared cranberries make it even more festive. This cocktail is a great way to welcome guests during the holiday season. The Christmas Old Fashioned is a unique twist on a classic cocktail and is sure to be a crowd-pleaser.
4. The Total Yodel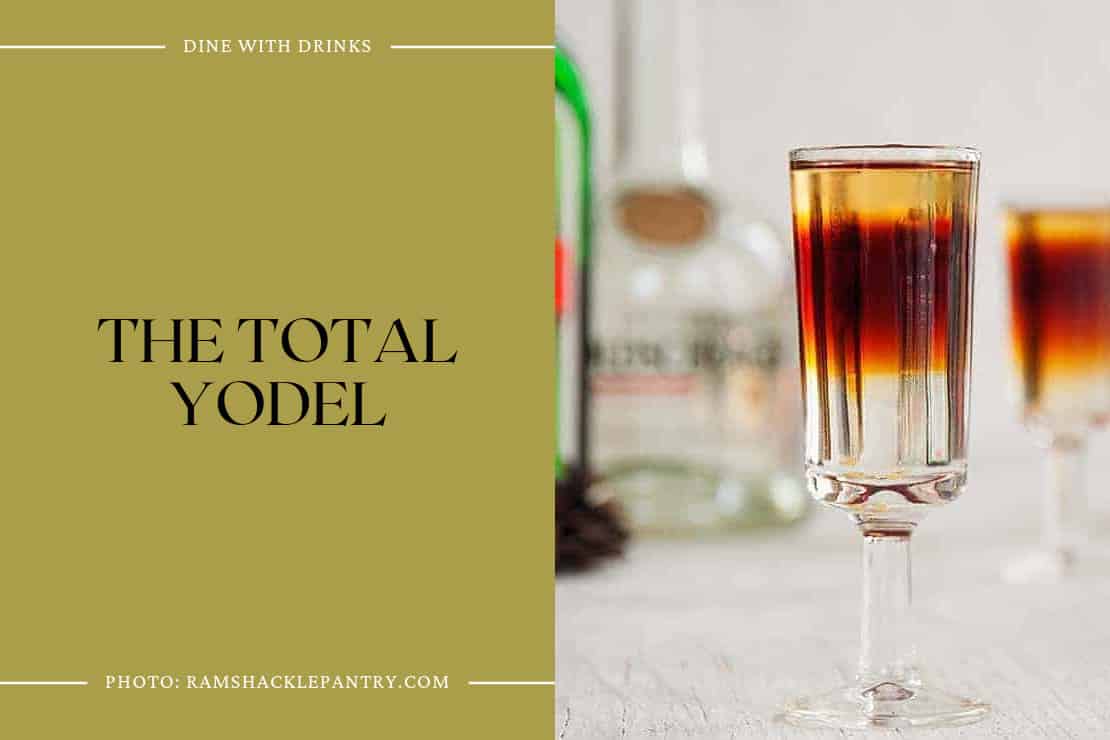 Looking for a unique and flavorful winter cocktail? Look no further than "The Total Yodel"! This shot recipe combines Aquavit with Jägermeister and Goldschläger for a spicy, herbal, and sweet flavor profile. The layers of each spirit create a visually stunning shot that is sure to impress your guests.
Plus, all three spirits can be stored in the freezer for an extra chilly shot experience. Not only does this cocktail taste great, but it also has a fun backstory – all three spirits come from countries with a tradition of yodeling. Give "The Total Yodel" a try and see if it has you yodeling with delight!
5. Garden Variety Gin Sour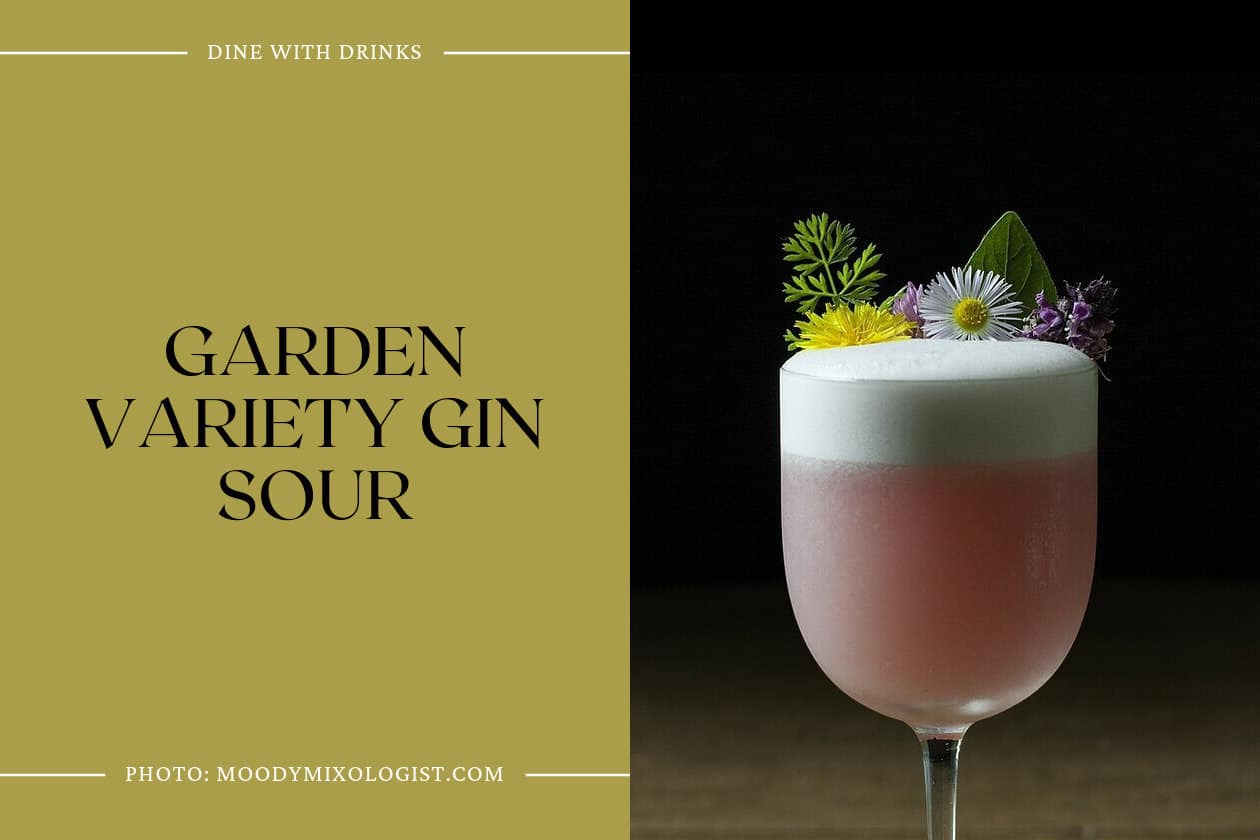 The Garden Variety Gin Sour is a unique and visually stunning cocktail that features a variety of edible flowers as garnishes. The use of these flowers not only adds a beautiful touch to the drink but also provides a range of flavors that elevate the overall taste.
This cocktail is perfect for those who appreciate the beauty and flavor of floral ingredients in their drinks. The Garden Variety Gin Sour is a must-try for anyone looking for a refreshing and unique cocktail experience this winter.