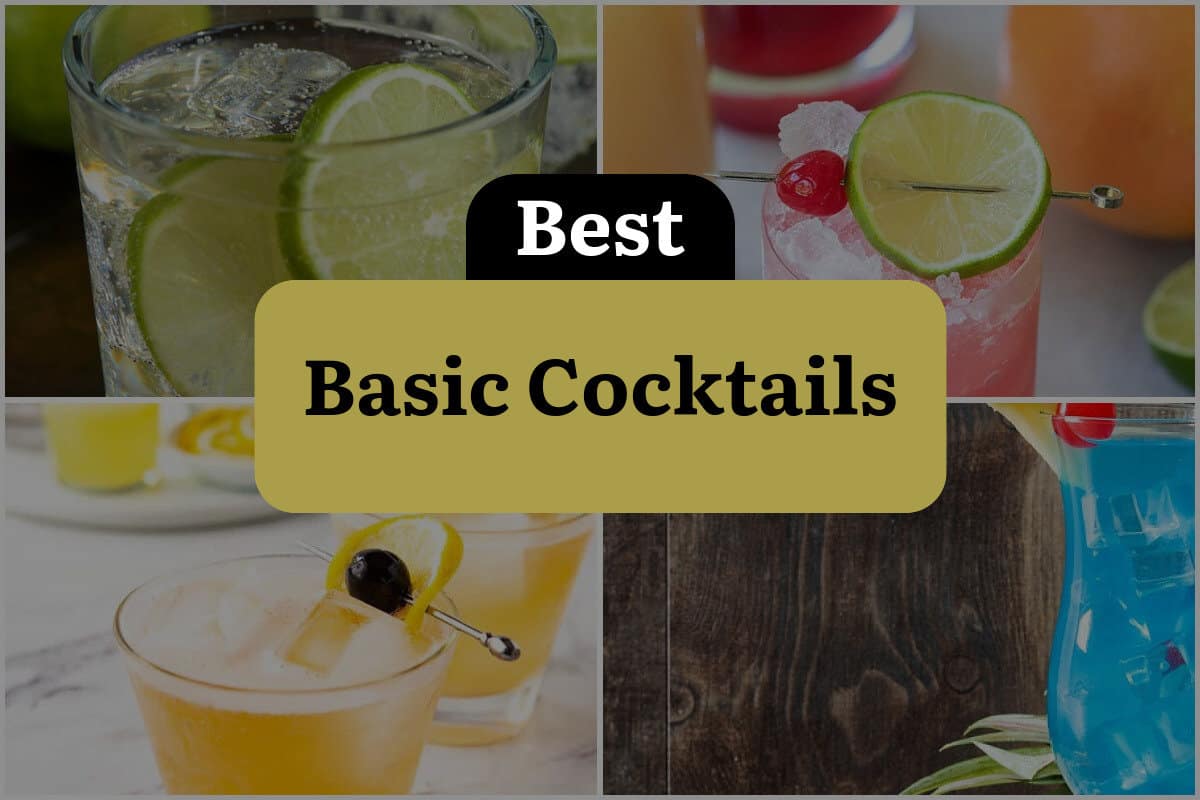 As a bartender, I've learned that the key to creating the perfect drink is to start with a solid foundation.
The same can be said for life – a strong foundation is necessary for success. But what does this have to do with cocktails, you may ask?
Well, everything. The foundation of any great cocktail is the basic recipe. It's the starting point from which all other variations are born.
And just like in life, if your foundation is shaky, everything else will crumble.
That's why I want to share with you the best basic cocktail recipes that every bartender (and cocktail enthusiast) should have in their arsenal. These recipes are tried and true, tested over time and loved by all.
They are the building blocks of every great drink, and once you master them, you'll be able to create endless variations and impress your guests with your skills.
So, whether you're a seasoned bartender looking to brush up on your skills or a home bartender just starting out, these basic cocktail recipes are sure to give you a strong foundation to build upon.
Get ready to mix, shake, and stir your way to cocktail perfection. Cheers!
1. Gin and Tonic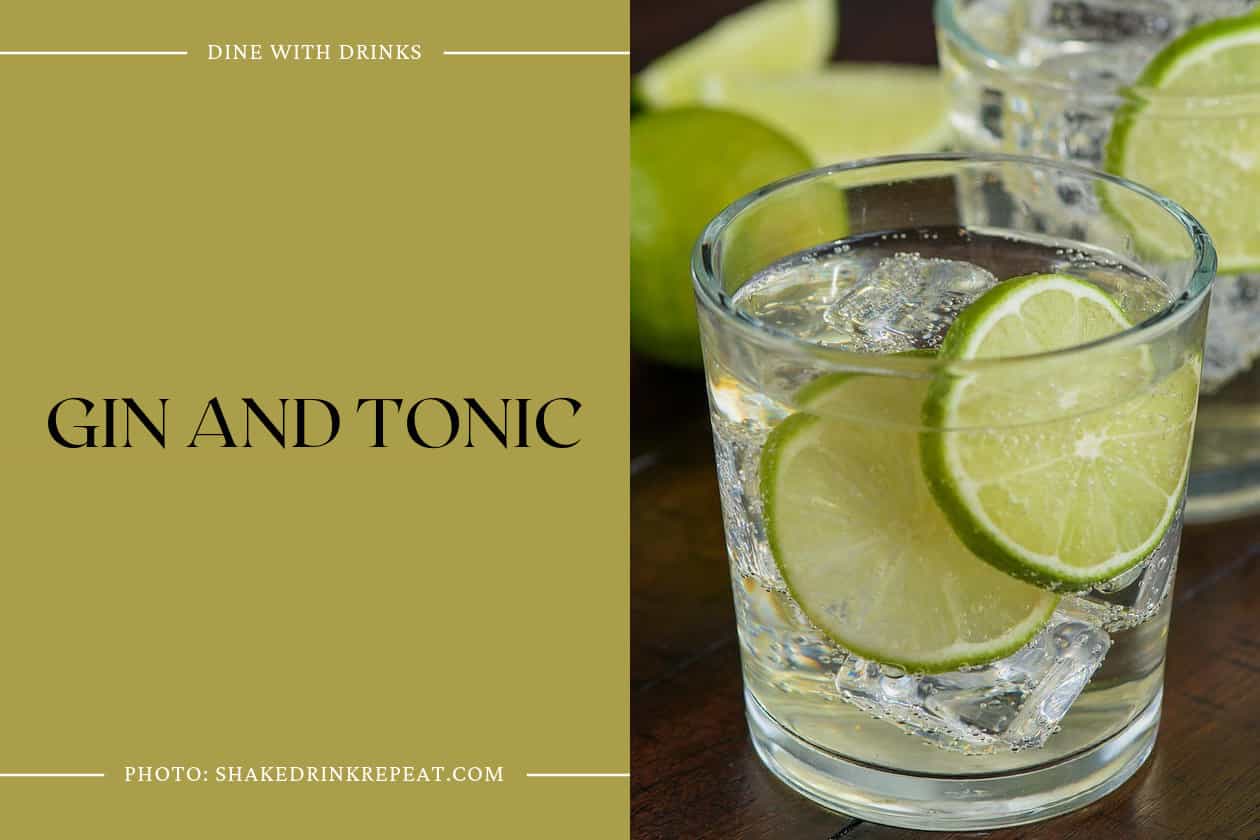 Gin and Tonic is a timeless classic cocktail that has been enjoyed for generations. It is simple yet sophisticated, with the perfect balance of flavors. The cocktail is made with gin, tonic water, and a shot of Rose's Sweetened Lime Juice, which adds a subtle sweetness to the drink.
The beauty of this cocktail lies in its simplicity, making it an easy go-to drink for any occasion. Whether you're looking for a refreshing drink on a hot summer day or a classic cocktail to enjoy with friends, Gin and Tonic is the perfect choice. So, sit back, relax, and savor the crisp and refreshing taste of this classic cocktail.
2. Sea Breeze Cocktail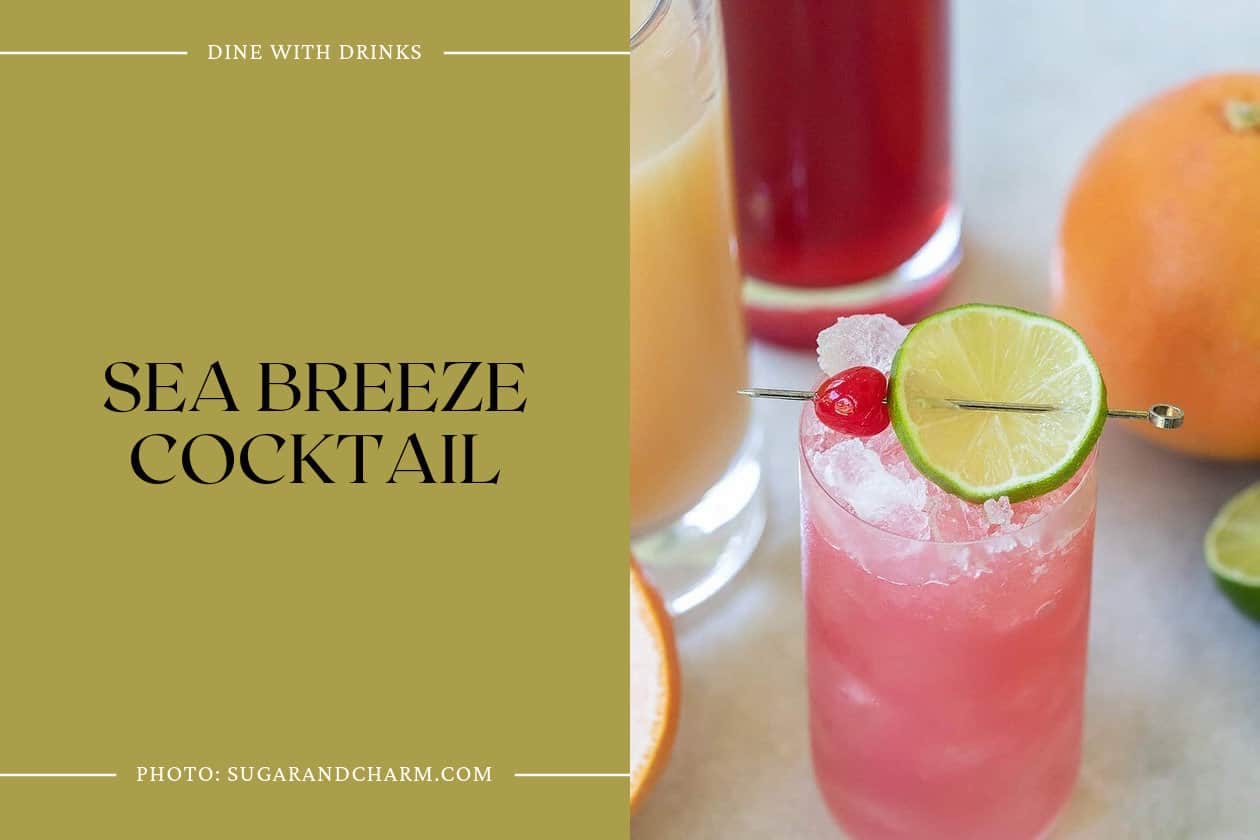 The Sea Breeze Cocktail is a refreshing drink made with vodka, sweetened cranberry juice, and grapefruit juice. It has a sweet and tart flavor with a little kick and is perfect for hot summer days.
This cocktail has been a staple of American bar culture since the 1920s and is perfect for any summer occasion. It can be served in a tall glass, highball glass, Collins glass, or even a mason jar.
3. Vodka Sour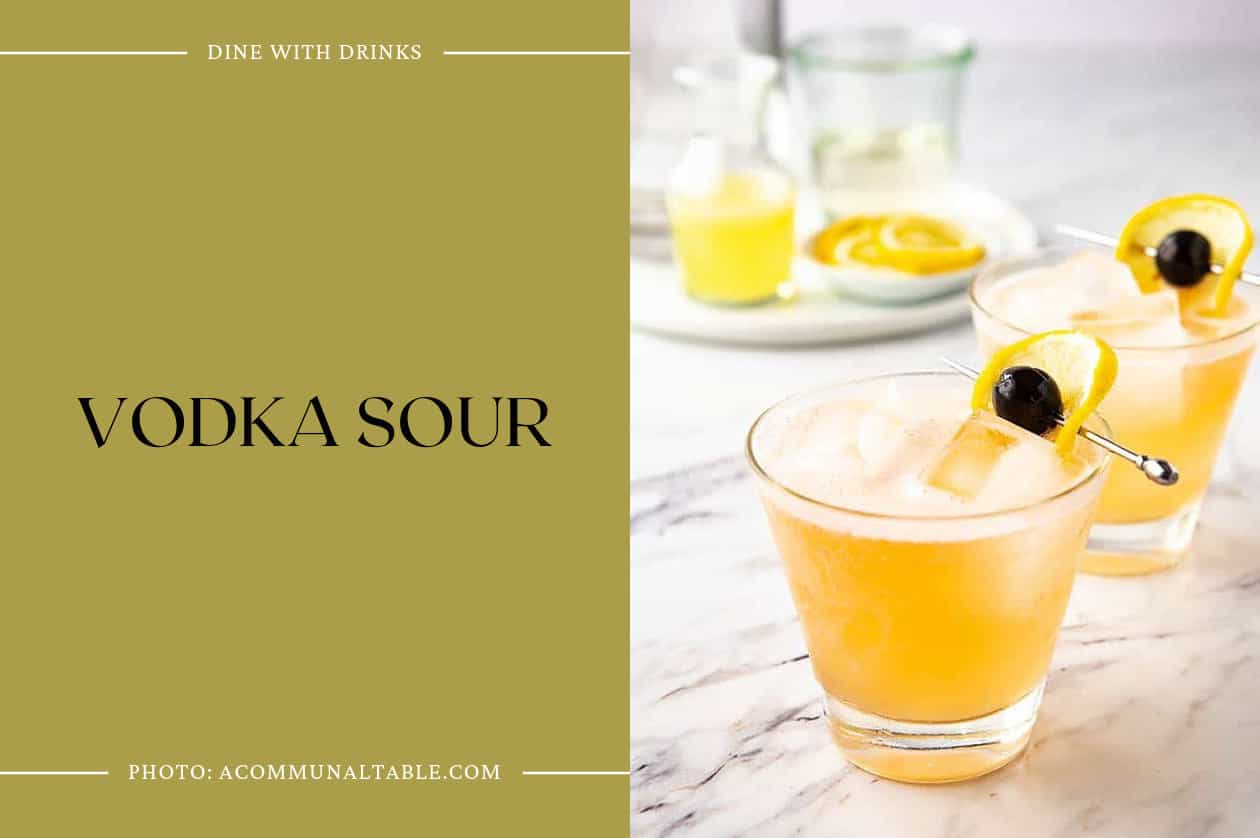 The Vodka Sour is a classic cocktail that is simple, yet delicious. Made with vodka, lemon or lime juice, and a sweetener, this cocktail is perfect for those who prefer a refreshing and easy-to-drink cocktail. The neutral flavor of vodka makes it a versatile liquor that can be paired with a variety of flavors, such as maple or grenadine.
The Cherry Vodka Sour is a popular variation of this cocktail, which adds grenadine to the mix. The Vodka Sour is a great option for those who want a quick and easy cocktail, without sacrificing taste. So, if you're looking for a cocktail that is both easy to make and easy to drink, the Vodka Sour is definitely worth a try.
4. Blue Lagoon Cocktail
The Blue Lagoon Cocktail is a tropical and refreshing drink made with Blue Curacao, vodka, and lemonade. It's perfect for any occasion where a splash of color is needed. Blue Curacao is a Caribbean liqueur with a strong citrus flavor and vivid blue color.
The cocktail is easy to adapt to a party pitcher drink or a frozen drink. If you're looking for a non-alcoholic version, the virgin Blue Lagoon is just as tasty with lemon juice and soda water.
5. Classic Whiskey Sour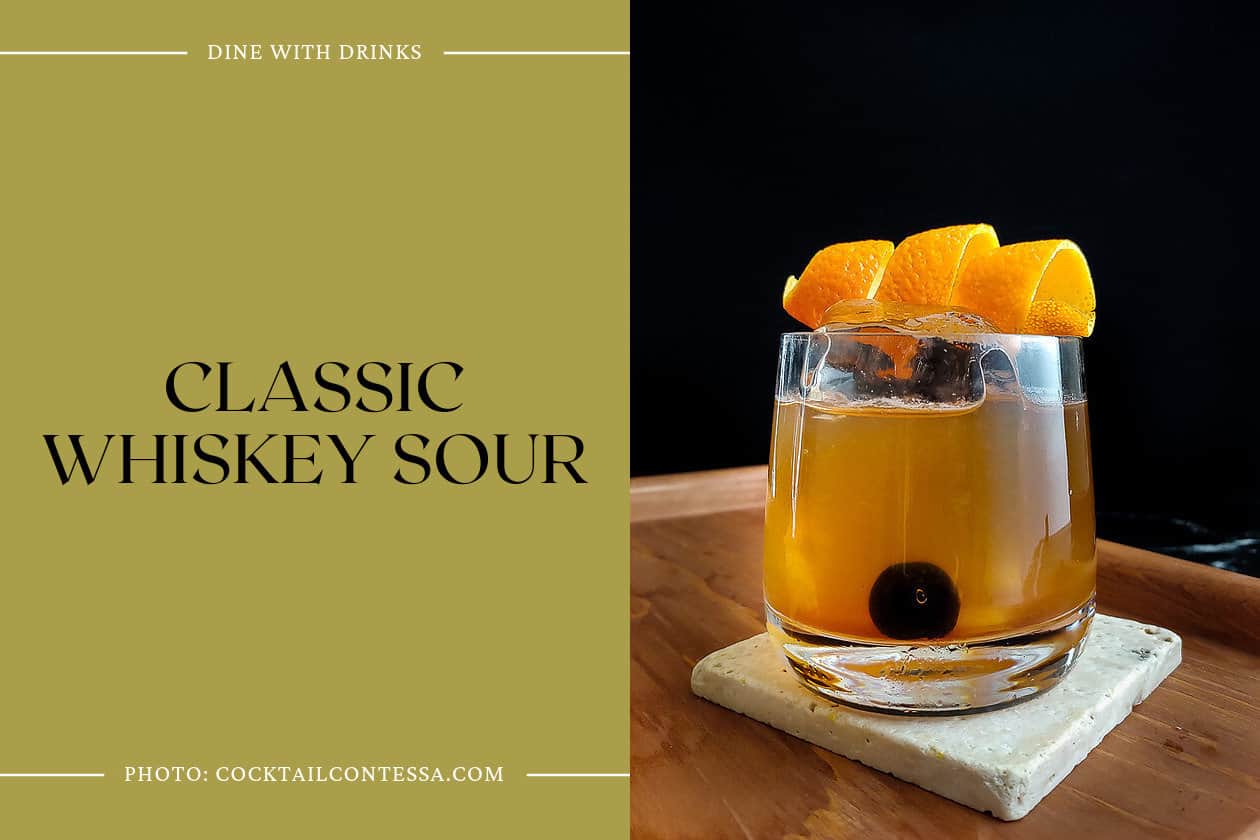 The Classic Whiskey Sour is a timeless cocktail that has been enjoyed for centuries. It is a simple yet refreshing drink that can be made with just a few basic ingredients. The cocktail consists of whiskey, lemon juice, and sugar, with a dash of bitters for added flavor.
This classic cocktail is perfect for any occasion, whether you are looking for a refreshing drink on a hot summer day or a warming drink on a cold winter night. The whiskey sour is a must-try for anyone who enjoys a good cocktail.
6. Simple Margarita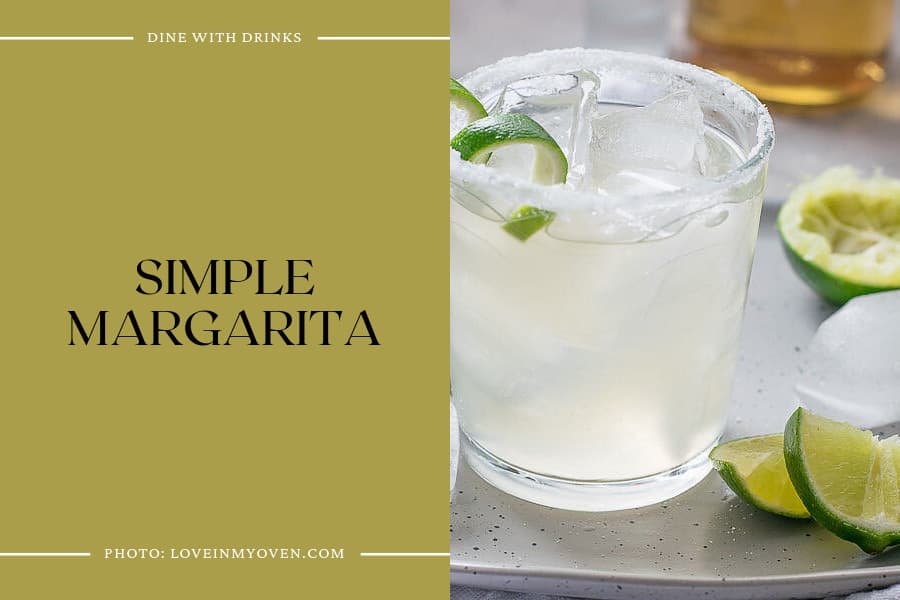 The Simple Margarita is a classic cocktail made with just three ingredients: tequila, lime juice, and Cointreau. This easy-to-make drink is perfect for those who enjoy the smooth flavor of good quality tequila without the added sugar and syrup found in many flavored margaritas.
For those who prefer a sweeter taste, a touch of agave syrup or simple syrup can be added. This refreshing cocktail is perfect for Cinco de Mayo celebrations or any occasion that calls for a delicious and simple drink. Whether you're serving it with Mexican food or other appetizers, the Simple Margarita is sure to be a crowd-pleaser.
7. Pomelo Collins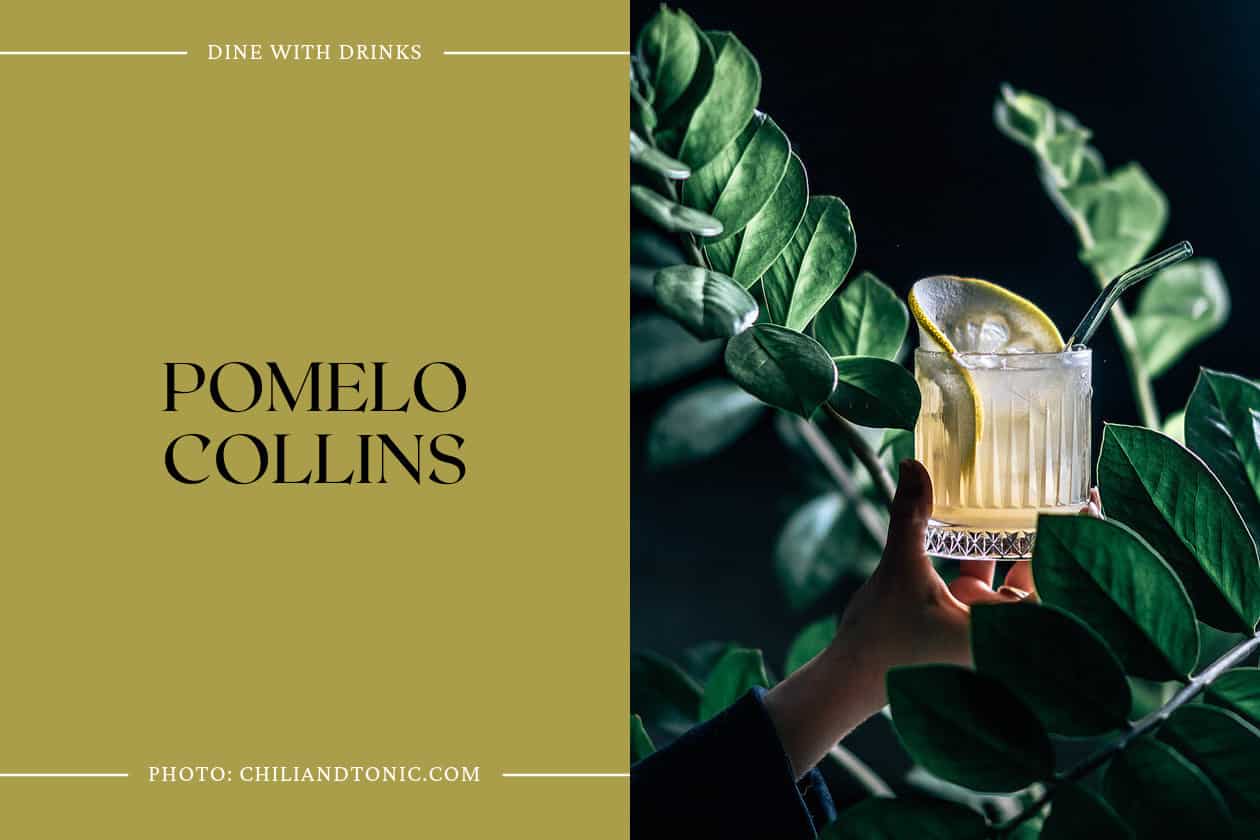 The Pomelo Collins is a refreshing and simple twist on the classic Tom Collins cocktail. Made with freshly squeezed pomelo juice, lime juice, sugar, and gin, this cocktail is perfect for those who enjoy a slightly bitter taste. The pomelo, with its thick skin and juicy flesh, adds a unique flavor to the drink that is both tart and sweet.
While the recipe may require some effort to juice the pomelo, the end result is well worth it. This cocktail is perfect for a warm summer day or a casual night in with friends. So, if you're looking for a new and exciting cocktail to try, give the Pomelo Collins a chance and let its unique flavor surprise and delight your taste buds.