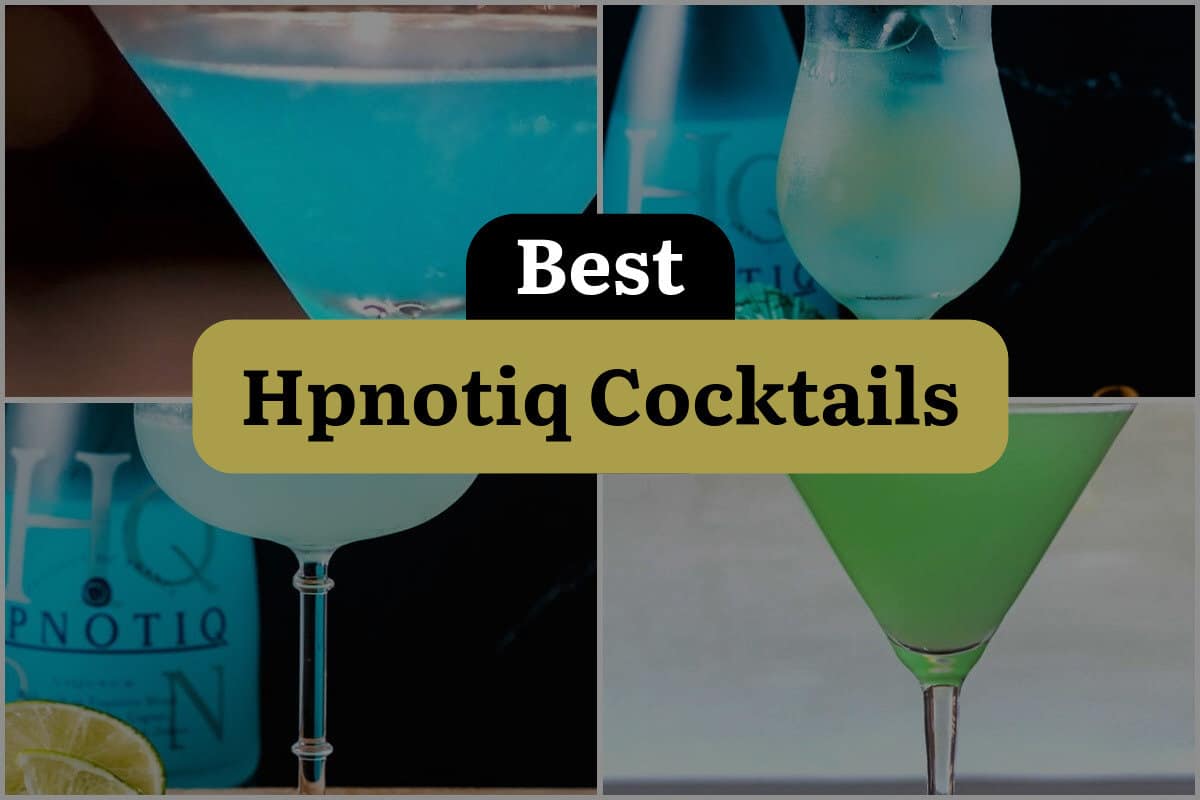 As a bartender, I've seen my fair share of thirsty patrons looking for the perfect drink to quench their thirst. And when it comes to cocktail recipes, there's one name that always comes to mind: Hpnotiq.
This vibrant blue liqueur has been a staple in the bartending world for years, and for good reason. It's a smooth, fruity mix of tropical flavors that can be enjoyed on its own or mixed into a variety of cocktails.
But what makes Hpnotiq so special? For starters, it's made with a blend of premium vodka, tropical fruit juices, and a hint of cognac.
The result is a sweet, fruity taste that's perfect for sipping on a hot summer day. And thanks to its vibrant blue color, it's a drink that's sure to turn heads wherever it's served.
But the real magic of Hpnotiq lies in its versatility. Whether you're in the mood for something sweet and fruity or something a little more complex, there's a Hpnotiq cocktail recipe out there for you.
From classic mixes like the Hpnotiq Cosmo to more adventurous blends like the Hpnotiq Margarita, there's no shortage of delicious drinks to choose from.
So if you're looking to mix up your cocktail game, look no further than Hpnotiq.
With its smooth, fruity taste and endless mixing possibilities, it's no wonder this liqueur has become a staple in bars around the world. So grab a bottle and get mixing – your taste buds will thank you.
1. Hypnotic Drink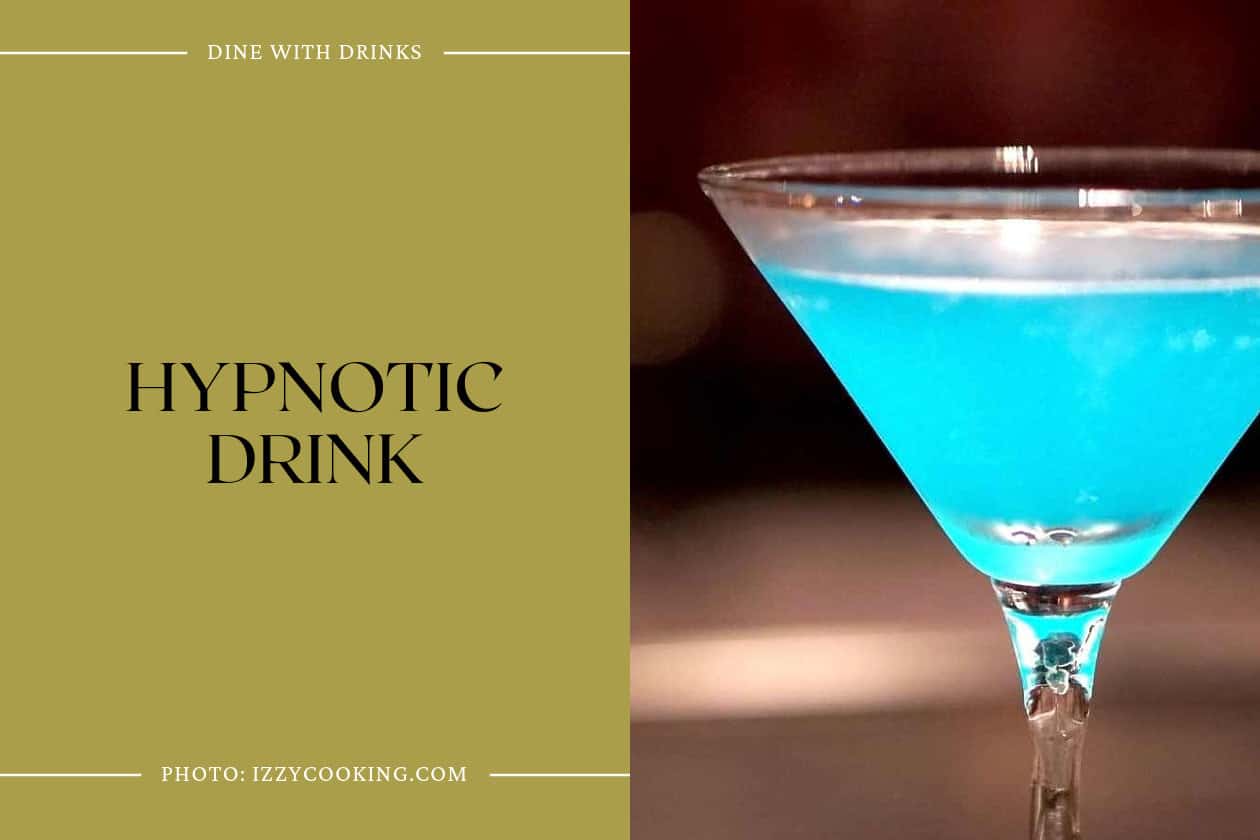 The Hypnotic Drink is a vibrant and electrifying cocktail that is sure to catch your eye. Made with Hpnotiq liqueur, this cocktail has a tropical fruit flavor that is perfect for any party or gathering. The bright blue color of the Hpnotiq is a showstopper and adds a fun and playful element to any drink menu.
This versatile liqueur can be used in a variety of cocktails, making it a popular choice for bartenders and mixologists. Whether you prefer it as a shot, on the rocks, or mixed into your favorite cocktail, the Hypnotic Drink is a must-try for anyone looking for a fun and delicious drink. So, gather your friends and give this cocktail a try at your next event!
2. Hypnotic Breeze
The Hypnotic Breeze is a must-try cocktail for anyone looking for a tropical and refreshing drink. Made with Hpnotiq, a bright blue liqueur with a fruity passionfruit flavor, this cocktail is a spin on the classic Bay Breeze or Malibu Bay Breeze cocktails. Instead of cranberry juice, the Hypnotic Breeze uses Hpnotiq to create a stunning tie-dye effect.
The combination of tangy pineapple and lime with the sweet and tropical Hpnotiq creates a perfect balance of flavors. This cocktail is perfect for any occasion, whether you're lounging by the pool or hosting a summer party. Give it a try and experience the wow factor of Hpnotiq for yourself!
3. Hpnotiq Daiquiri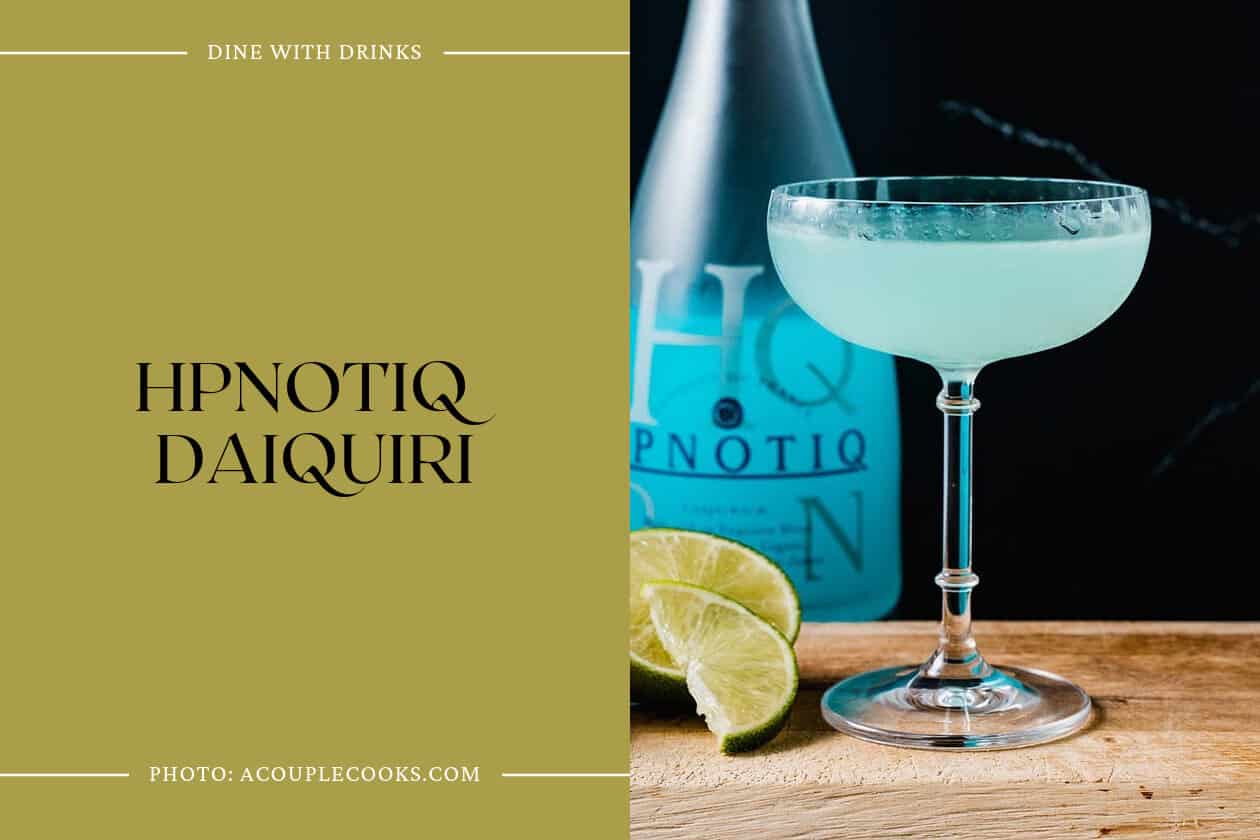 The Hpnotiq Daiquiri is a must-try for anyone looking for a unique and fruity cocktail. Made with the famous blue liqueur, this drink offers a sweet and tropical taste with a subtle bitter finish. The passionfruit and mango notes are well-balanced, making it a perfect choice for a summer party or a night out with friends.
While it may not be the most popular Hpnotiq cocktail, it's definitely worth a try for those who enjoy a sweet and fruity drink. So, if you're feeling adventurous, give the Hpnotiq Daiquiri a try and let the flavors take you on a tropical journey!
4. Emerald Rain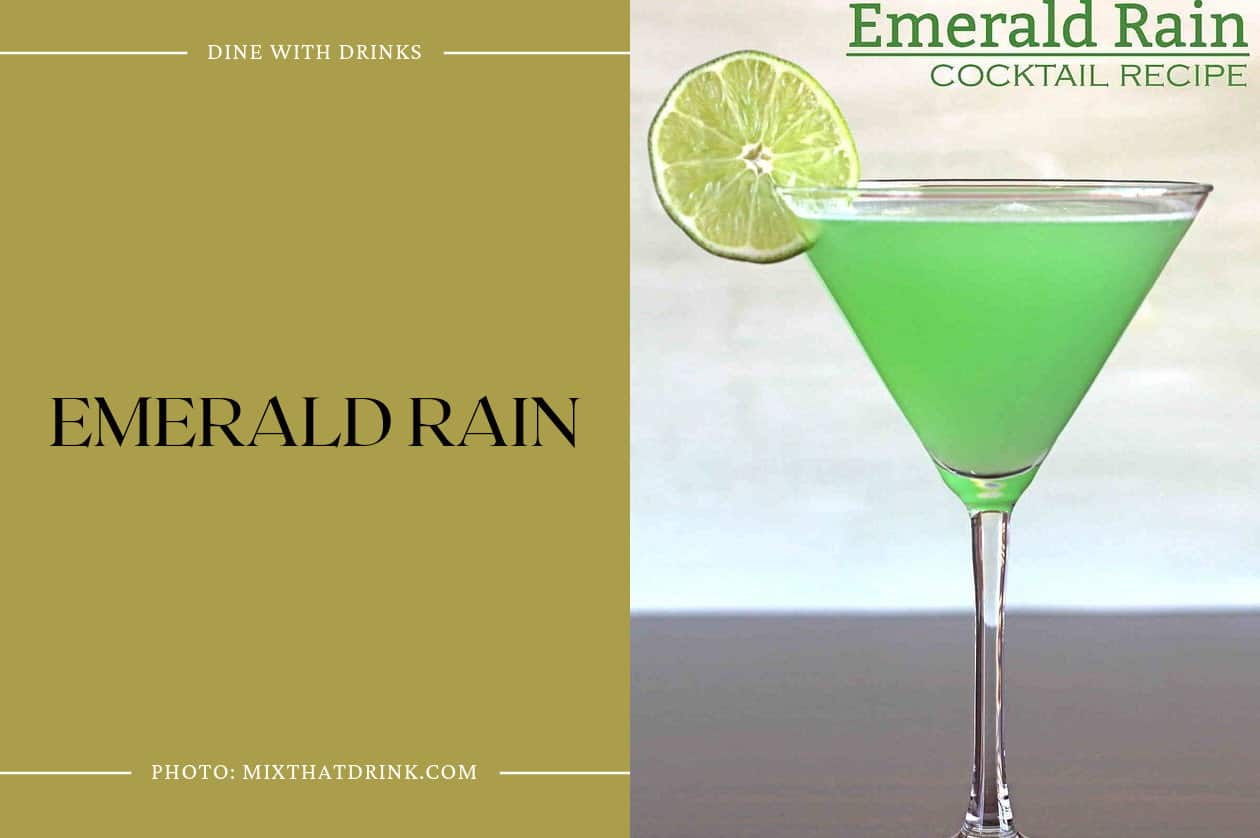 The Emerald Rain is a visually stunning cocktail that combines Hpnotiq, orange juice, and lime to create a sweet and tart flavor profile. It's a great choice for those who want a strong drink without getting too tipsy.
The addition of vodka gives it a bit of a kick, but it's not overpowering thanks to the fruity flavors of the Hpnotiq. It's perfect for sipping on a warm summer evening or enjoying with a meal.
5. The Vibranium Cocktail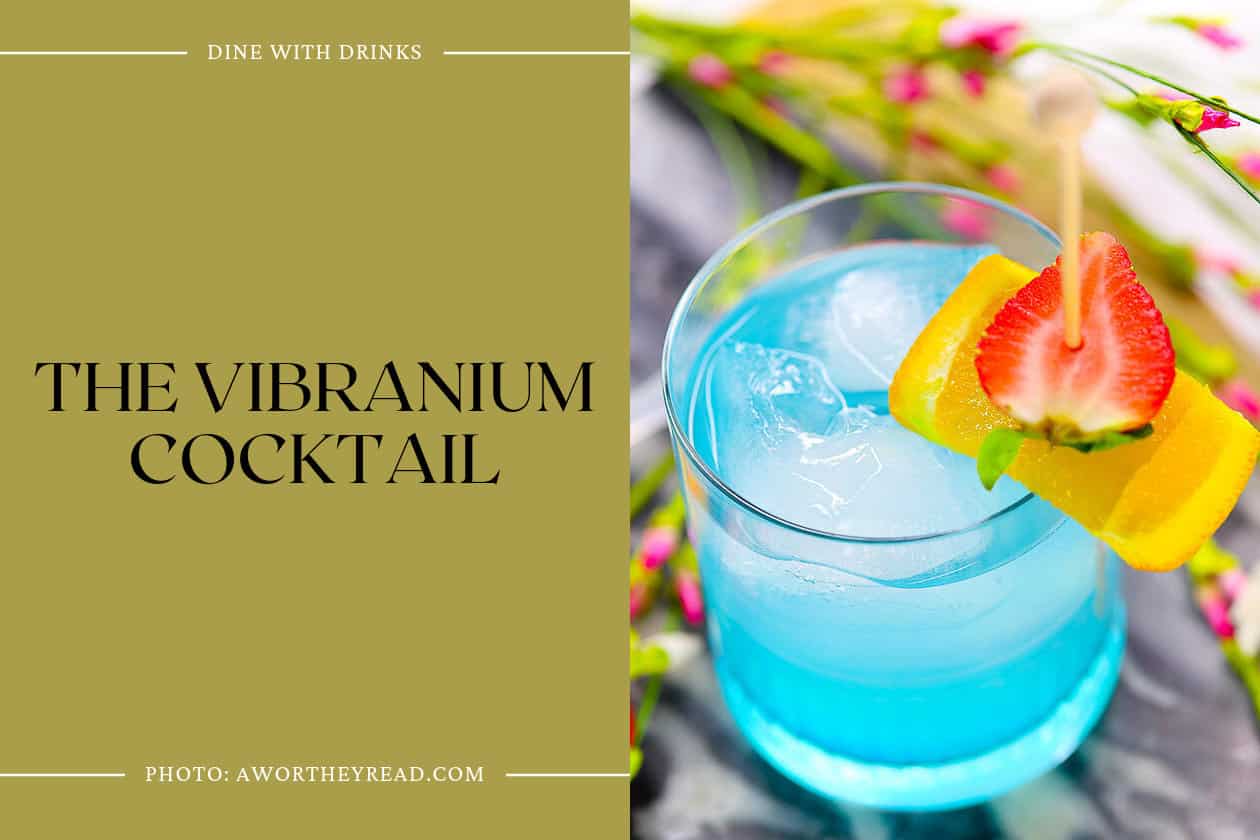 The Vibranium Cocktail is a stunning pastel blue drink that is perfect for any party. Inspired by Marvel's Black Panther movie, this Hpnotiq cocktail is both visually stunning and intensely potent. The cocktail is a refreshing aperitif with forward fruit flavor and serious, yet subtle, vodka undertones.
It packs a wallop, so it's important to respect the drinkable vibranium! The Vibranium Cocktail is ideal for a Black Panther viewing party or any other occasion where you want to impress your guests with a unique and delicious drink.
6. Blue Goose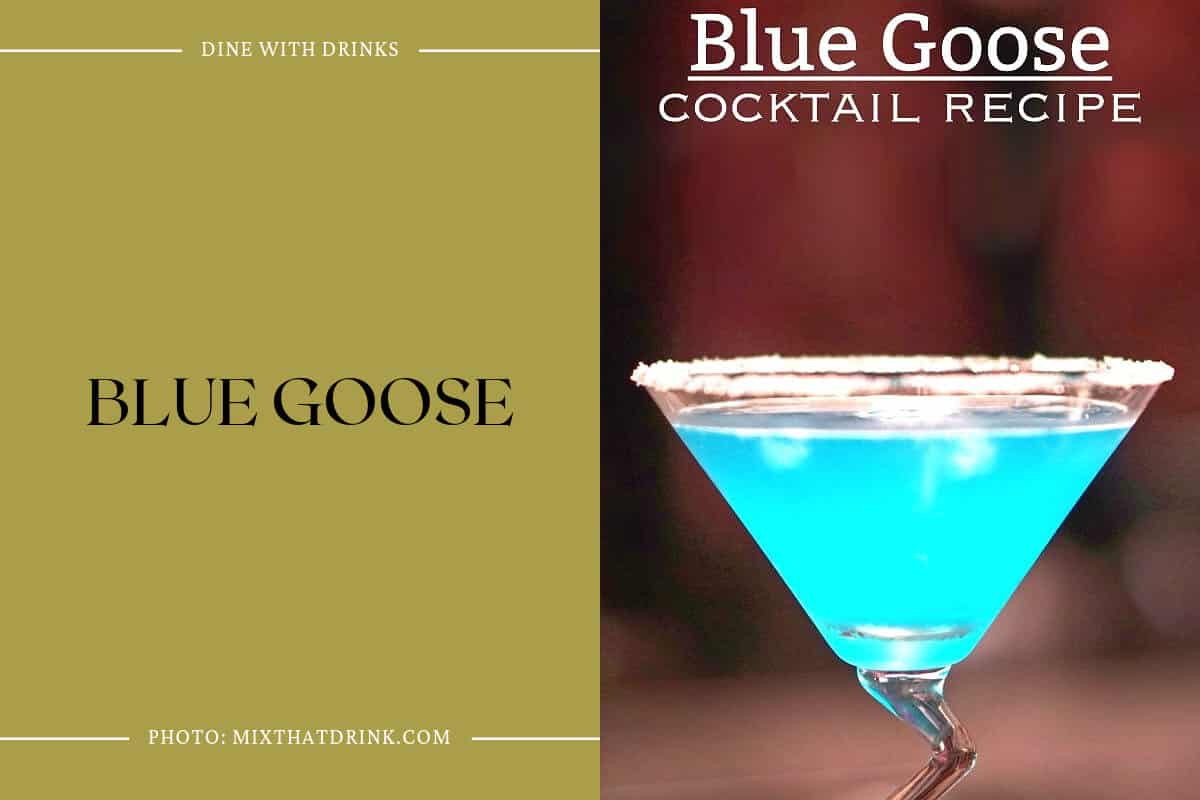 The Blue Goose cocktail is a stunning drink that is sure to impress anyone who sees it. Its light blue color and white sugar rim make it perfect for winter or summer, evoking images of skiing and snow. This cocktail features Hpnotiq, a unique blend of tropical fruit flavors, vodka, and cognac, which gives it a sweet and fruity taste.
The dominant flavor in the Blue Goose is almond, followed by lime and other fruits, making it a refreshing and delicious drink. If you're looking for a unique and eye-catching cocktail that is sure to impress your guests, the Blue Goose is definitely worth trying.
7. Berry Fusion Martini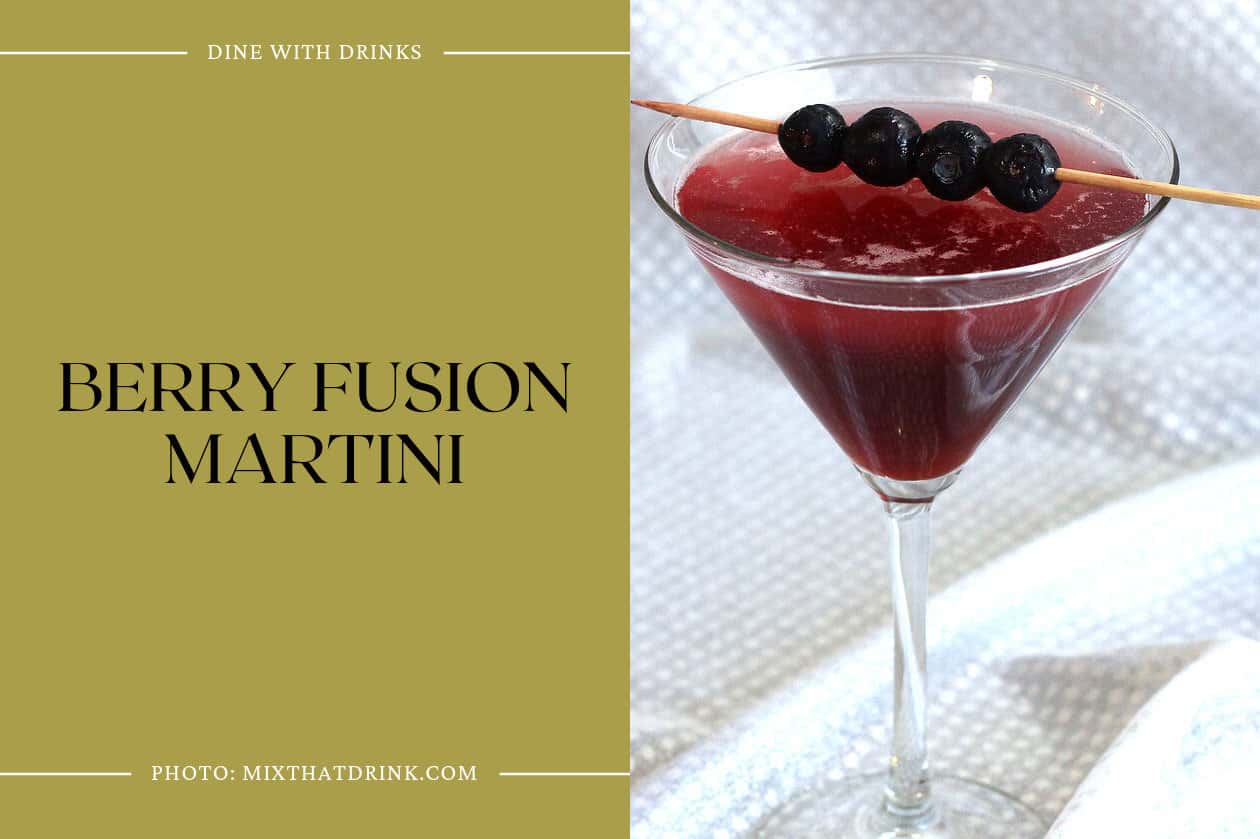 The Berry Fusion Martini is a sweet and fruity cocktail that blends blackcurrant and cranberry flavors with the tropical fruit notes of Hpnotiq liqueur. The drink is perfect for savoring and pairs well with a dinner salad featuring savory ingredients.
The blueberry garnish adds a pop of color and looks beautiful in the glass. If you're looking for a sweet and fruity cocktail that's a little more sophisticated, the Berry Fusion Martini is definitely worth a try.
8. Blue Whiskey Cocktail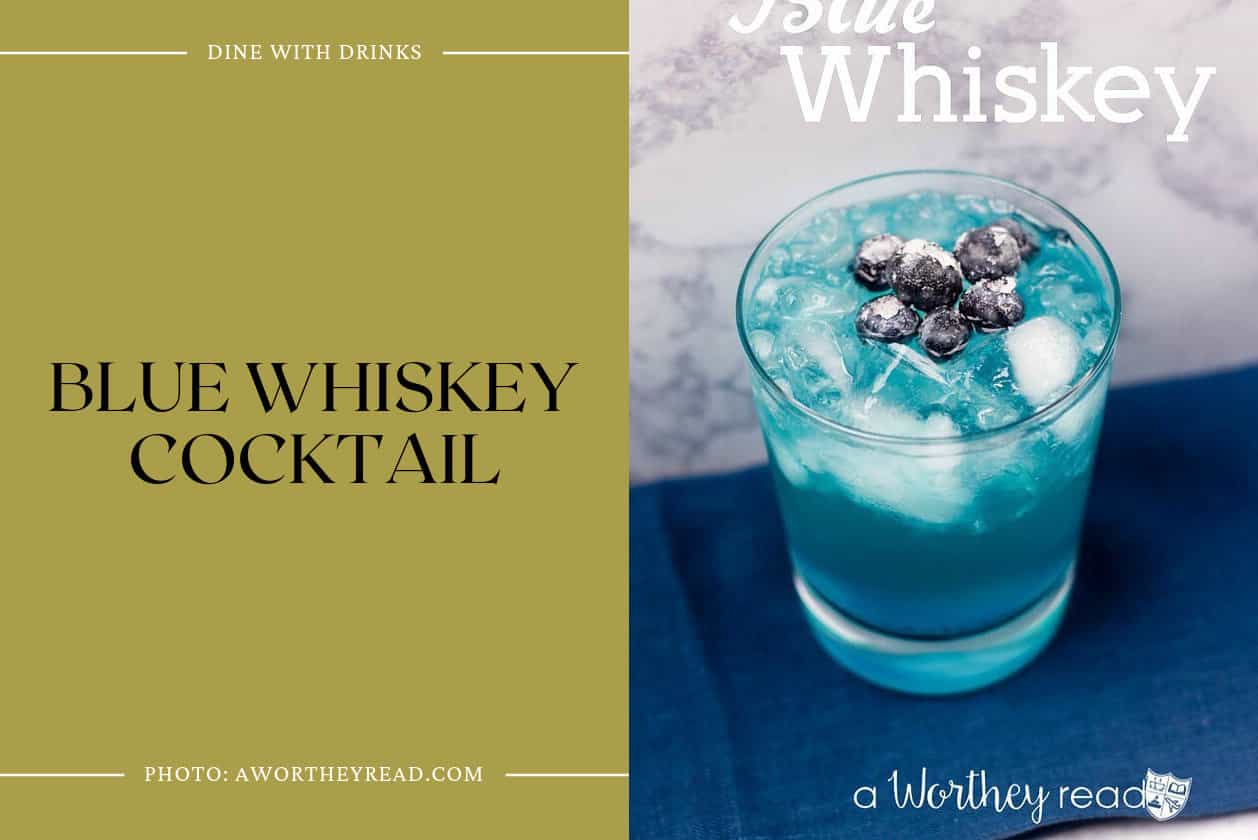 The Blue Whiskey Cocktail is a must-try for whiskey lovers who are looking for something different. This cocktail combines the bold flavors of whiskey with the refreshing taste of Hypnotiq, fresh blueberries, and Blue Curacao. The result is a hard-hitting drink that is both delicious and visually stunning. The blue color of the cocktail is sure to catch the eye of anyone at the bar.
If you're looking for a slushie-style drink, this cocktail can easily be blended to perfection. And if you're not in the mood for alcohol, you can still enjoy this cocktail by leaving out the whiskey and using a lemon-lime soda instead. Overall, the Blue Whiskey Cocktail is a great addition to any cocktail menu and is sure to impress any whiskey enthusiast.
9. Incredible Hulk Drink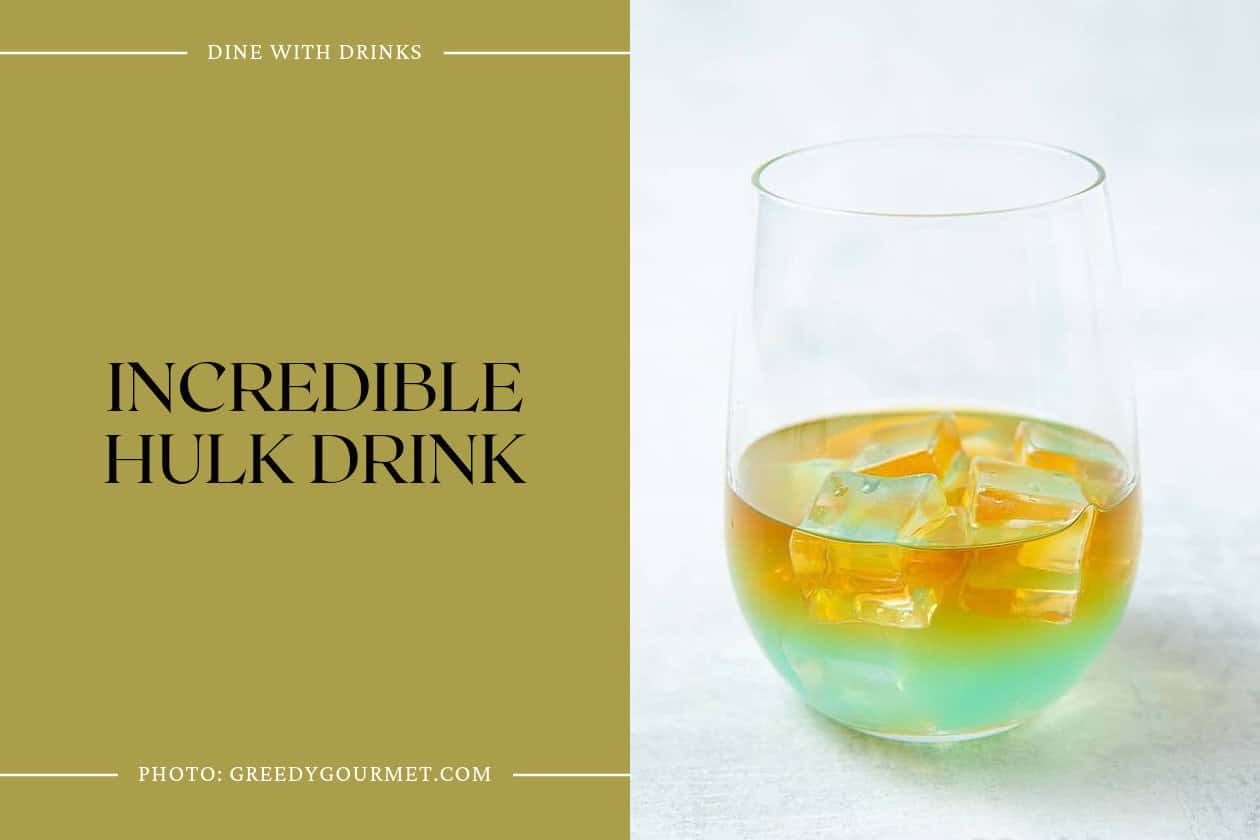 The Incredible Hulk Drink is a vibrant and eye-catching cocktail that is sure to liven up any party or summer night. Made with equal parts Hpnotiq and cognac, this sweet and fruity drink has a mesmerizing green color that is sure to impress. The fruity taste of Hpnotiq blends perfectly with the spiced warmth of cognac, making for a delicious and refreshing drink.
For those looking to take it up a notch, adding neon green food coloring to the mix will give the cocktail a meaner, greener look. While not the strongest drink out there, the Incredible Hulk packs a punch and is a must-try for anyone looking for a fun and easy-to-make cocktail.