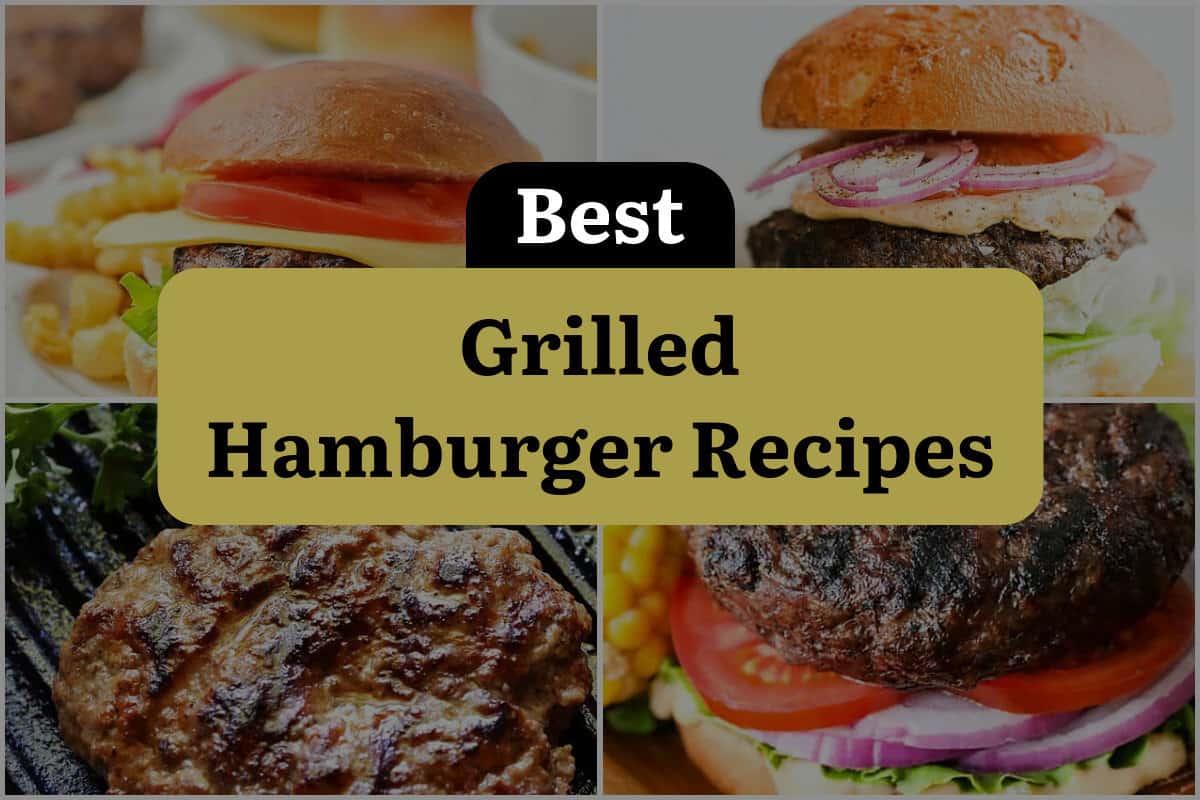 Welcome to the sizzling world of grilled hamburgers! There's nothing quite like sinking your teeth into a juicy, perfectly grilled patty nestled between two toasted buns. Whether you're firing up the grill for a backyard barbecue or simply craving some homemade comfort food, we've got you covered.
In this blog post, we'll explore the best grilled hamburger recipes that will have your taste buds dancing with delight. From classic flavor combinations to innovative twists, get ready to take your burger game to the next level. So grab your apron, fire up the grill, and let's dive into the world of mouthwatering burgers!
1. Hamburger
This Hamburger recipe is the ultimate grilling classic. It offers a juicy and flavorful patty that is perfectly cooked every time. The recipe includes a simple combination of beef, Worcestershire sauce, garlic, and pepper.
The patties are formed and grilled to perfection, resulting in a mouth-watering burger. Serve it on a toasted bun with your favorite toppings for a truly satisfying meal.
2. Grilled Hamburgers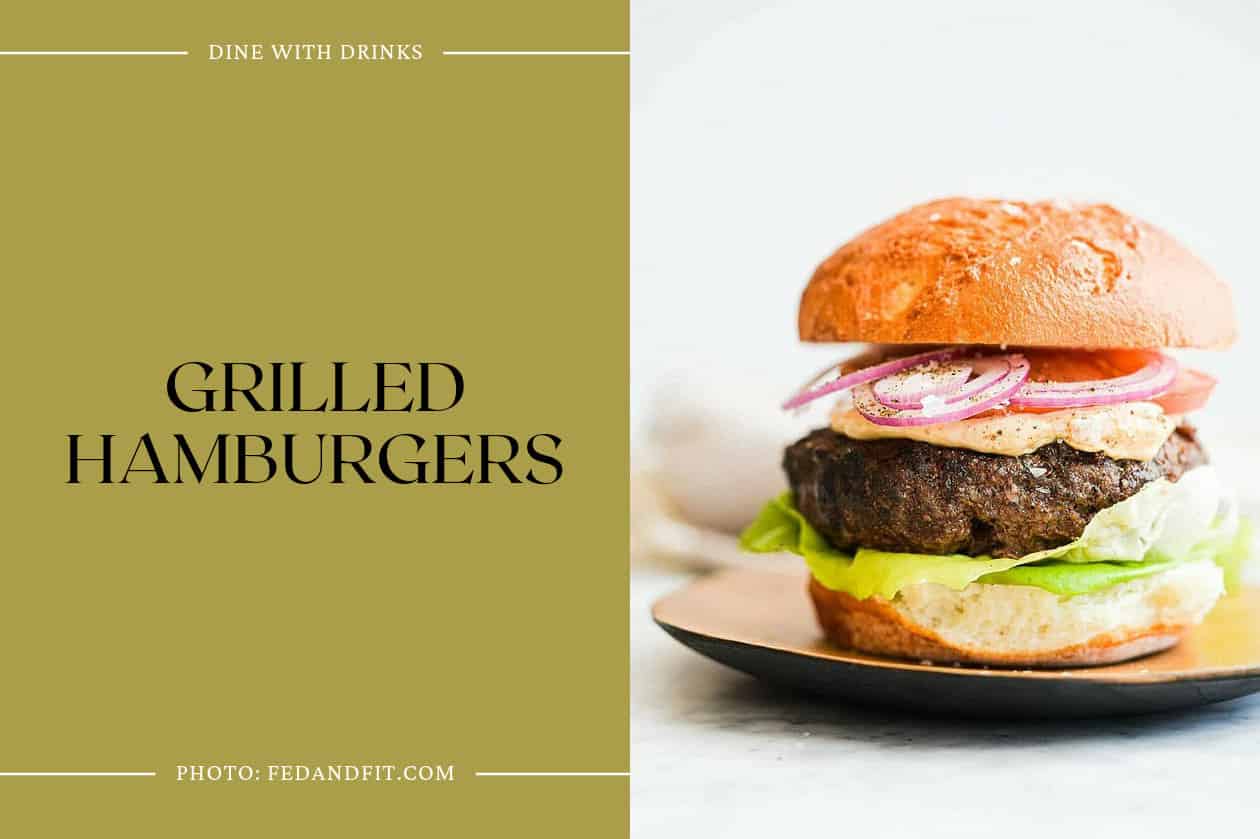 These grilled hamburgers are the epitome of summer and backyard cookouts. The recipe is incredibly simple, requiring just salt and pepper for seasoning. The precise internal temperatures provided take the guesswork out of grilling, making it suitable for both experts and novices. Whether cooked on a charcoal or gas grill, these burgers turn out juicy and flavorful.
The recommended cooking times ensure the desired level of doneness, but an instant-read thermometer is the best way to ensure perfection. Flipping the burgers once and grilling with the lid closed ensures even cooking. Overall, this recipe delivers delicious and satisfying grilled hamburgers.
3. Juicy Grilled Hamburgers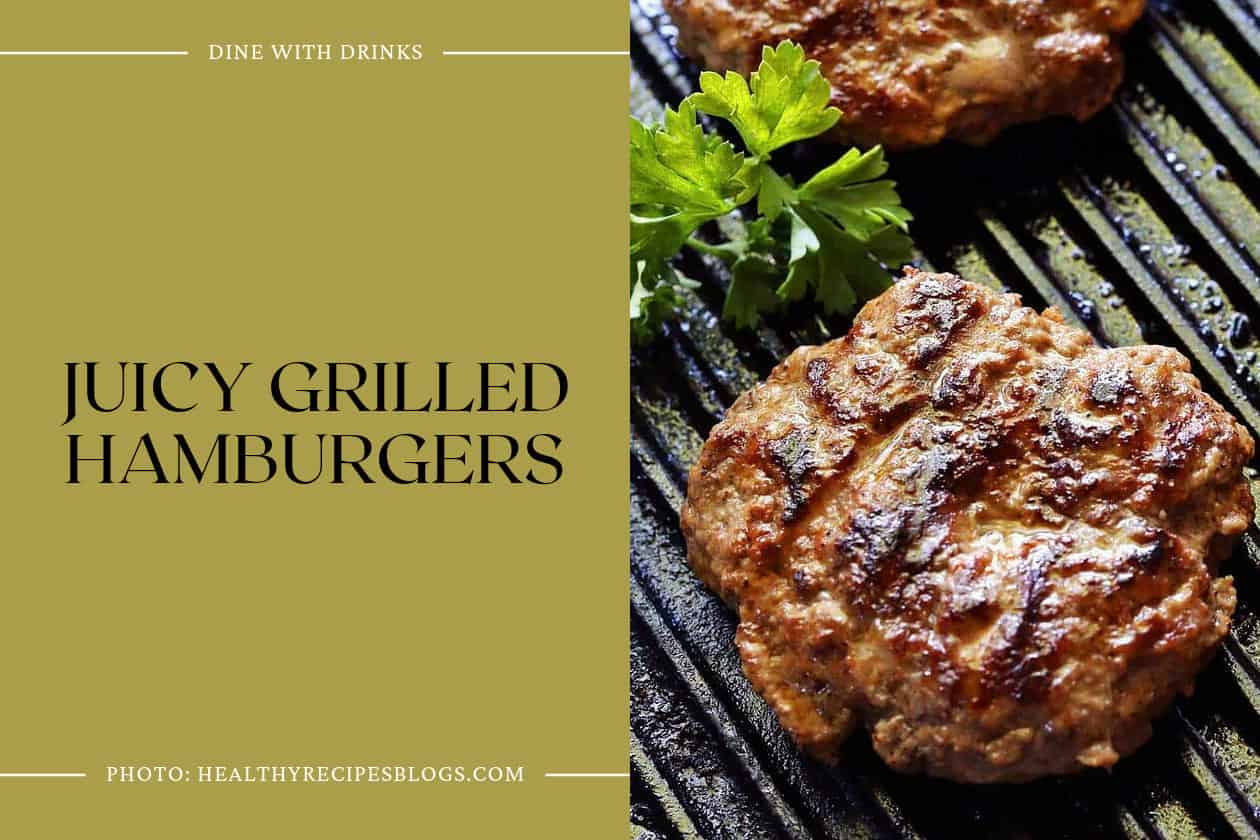 Juicy Grilled Hamburgers is an easy and flavorful recipe for delicious homemade burgers. Made with lean ground beef and a blend of spices, these burgers are cooked on the grill for less than 10 minutes.
The recipe includes tips for achieving the perfect level of doneness and suggests adding cheese for cheeseburgers. With its simple ingredients and quick cooking time, this recipe is a great choice for a juicy and satisfying grilled hamburger.
4. Classic Hamburger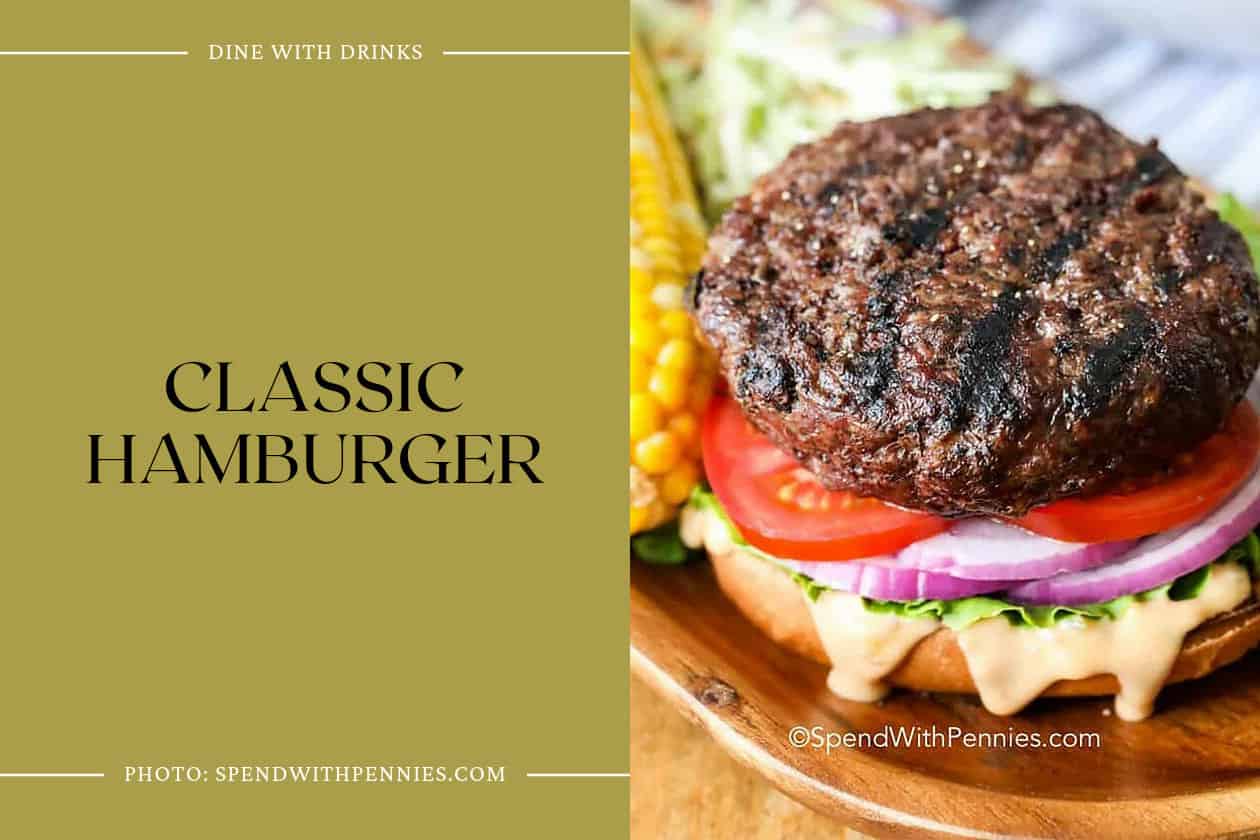 The Classic Hamburger recipe is a simple and delicious option for those looking to make a grilled hamburger. Made with ground chuck, grated onion, Worcestershire sauce, salt, and pepper, this recipe ensures a juicy and flavorful burger.
Whether cooked on the grill or stovetop, the patties are easy to make and can be customized with a variety of toppings and condiments. Serve on quality buns or rolls for an extra touch. Overall, the Classic Hamburger recipe is a go-to choice for a classic and satisfying grilled burger.
5. BBQ Hamburger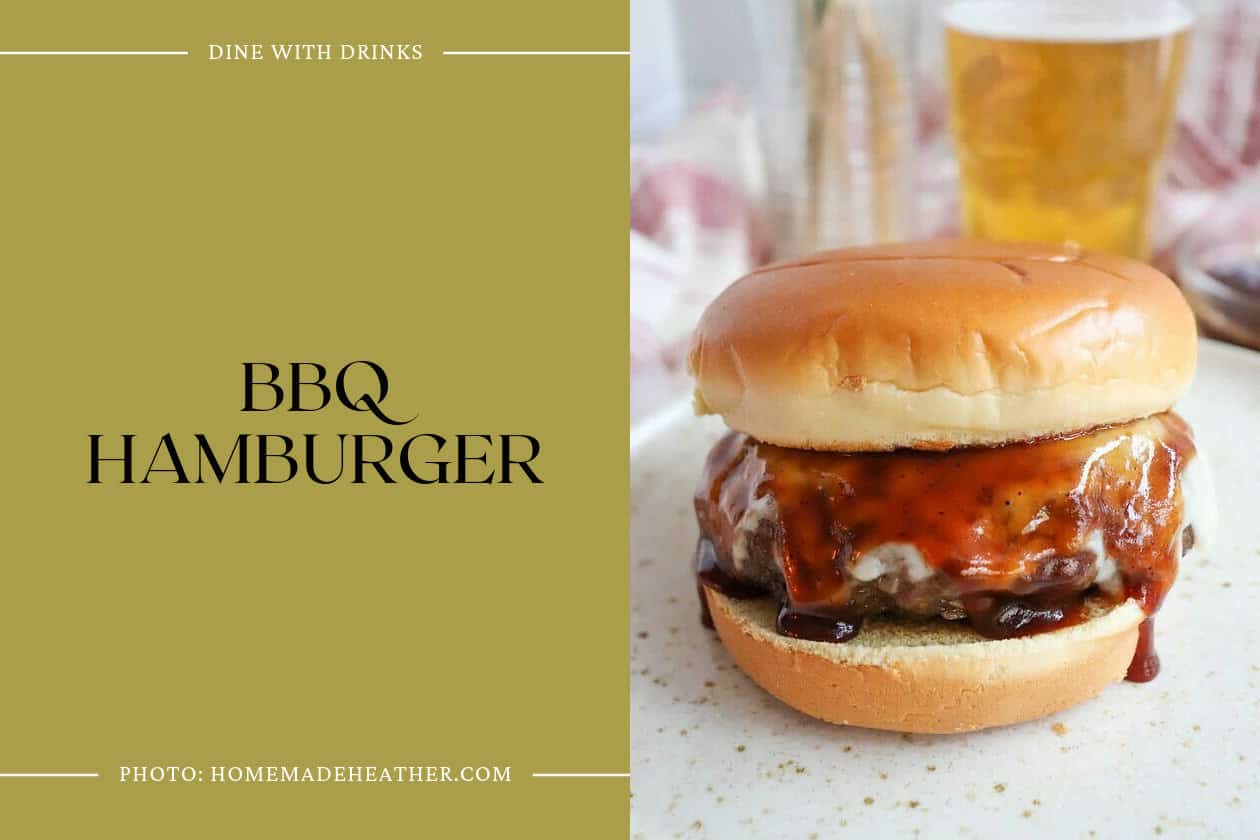 The BBQ Hamburger recipe is a must-try for any grilling enthusiast. Made with lean ground beef, onions, eggs, bread crumbs, and a flavorful blend of spices, these homemade burgers are bursting with delicious barbecue flavor.
Topped with provolone cheese and served on fresh hamburger buns with a generous serving of BBQ sauce, these juicy burgers are sure to be a hit at your next cookout or picnic. Don't forget to customize with your favorite toppings for an extra tasty twist.
6. Homemade Hand Crafted Hamburgers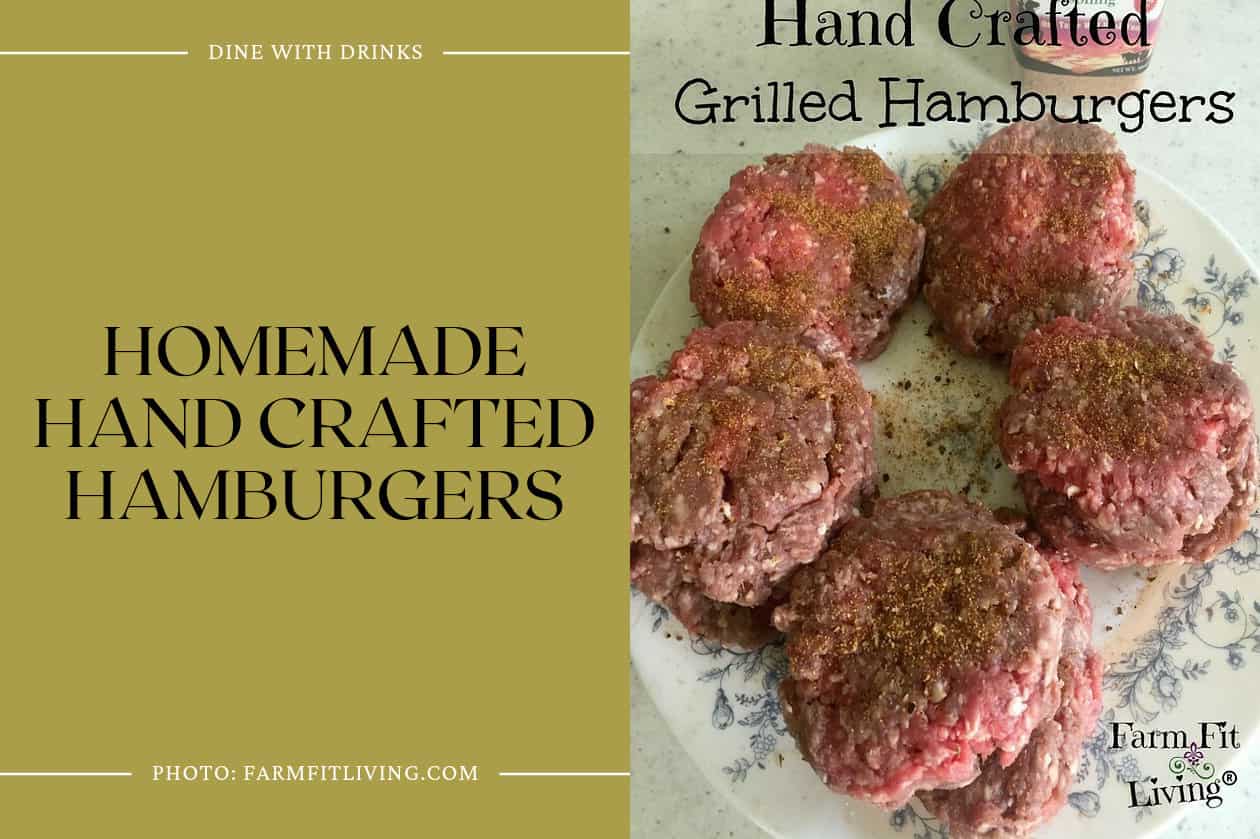 Homemade Hand Crafted Hamburgers are a must-try for any burger lover. This recipe delivers juicy and flavorful burgers every time. The addition of liquid smoke and Head Country Championship Seasoning takes these burgers to the next level.
Paired with homemade pickles and fried onion rings, these burgers are a crowd pleaser. Give them a try and impress your family with your burger-making skills.
7. Grilled Hamburger
The Grilled Hamburger recipe is a simple and flavorful option for a classic summer meal. With just a few key ingredients, including ground beef, onion, Worcestershire sauce, salt, and pepper, these burgers are easy to prepare. The recipe emphasizes letting the natural flavor of the meat shine, without the need for fillers like breadcrumbs or egg.
The patties are shaped with a small dimple in the middle to prevent them from puffing up during grilling. Cooked on high heat for about 3-4 minutes per side, the result is a juicy and delicious burger. Serve with your favorite sides for a satisfying meal.
8. Burger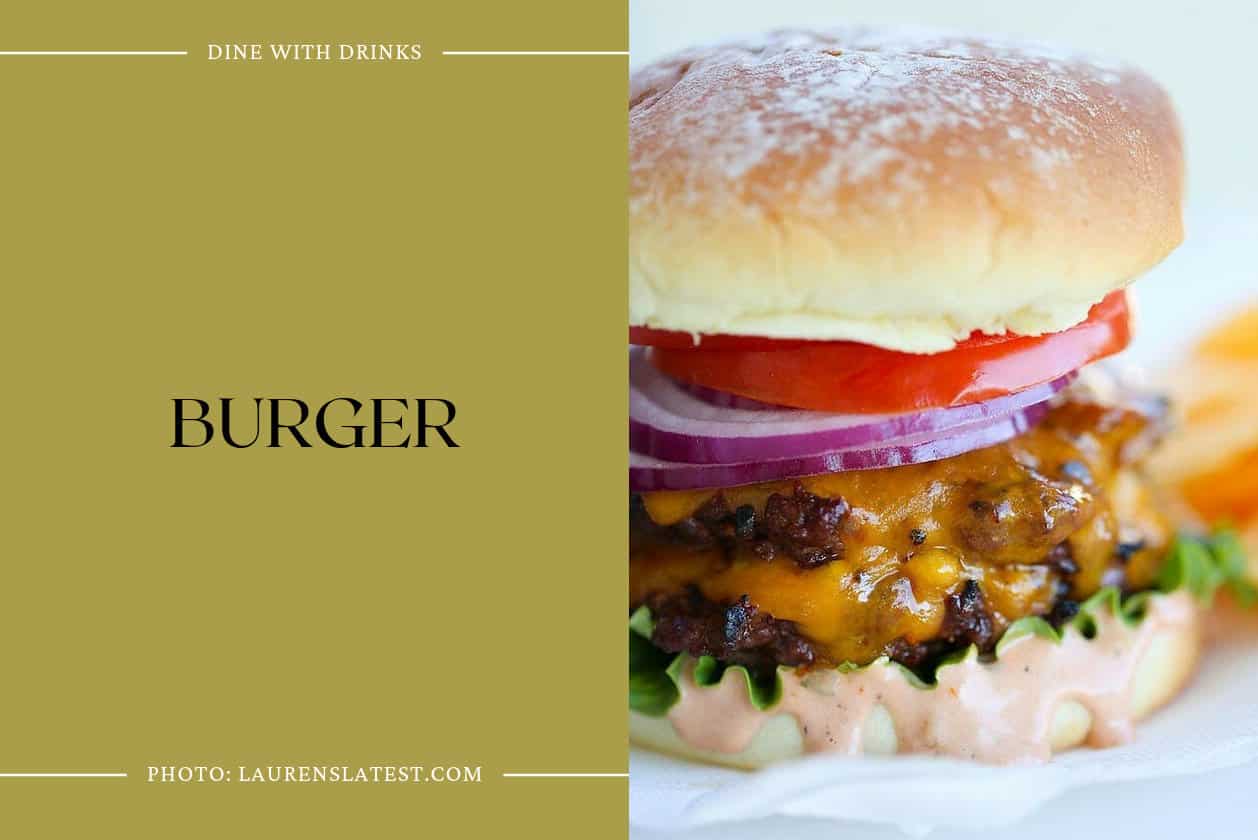 The Best Burger Recipe is a grilled masterpiece that will satisfy all your burger cravings. With a juicy and flavorful patty made from ground chuck or beef, seasoned with gourmet burger seasoning, Worcestershire sauce, and BBQ sauce, this recipe delivers on taste.
The secret sauce, made with mayonnaise, ketchup, dill pickles, and spices, adds a tangy and creamy element to the burger. Topped with cheddar cheese and served on potato hamburger buns, this burger is a crowd-pleaser. Whether you dress it up or keep it simple, this recipe is a must-try for burger lovers.
9. Hamburgers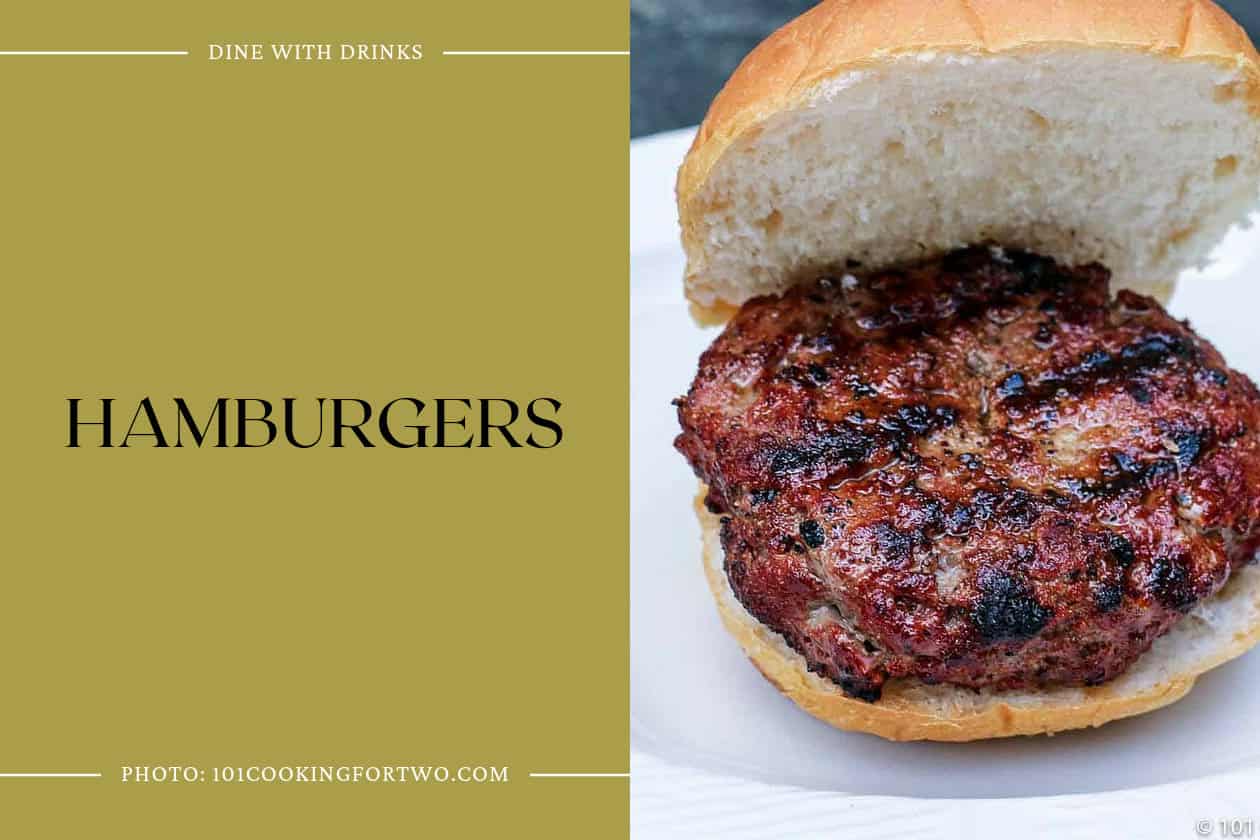 The grilled hamburger recipe provided is straightforward and easy to follow. It recommends using 80/20 ground beef for optimal flavor and moisture. The patties are seasoned to taste and grilled over direct heat, with an indentation pressed into the center to prevent puffing.
The cooking time is determined by reaching a final internal temperature of 160-165 degrees Fahrenheit. Overall, this recipe offers a simple and efficient method for making delicious grilled hamburgers.
10. Samburgers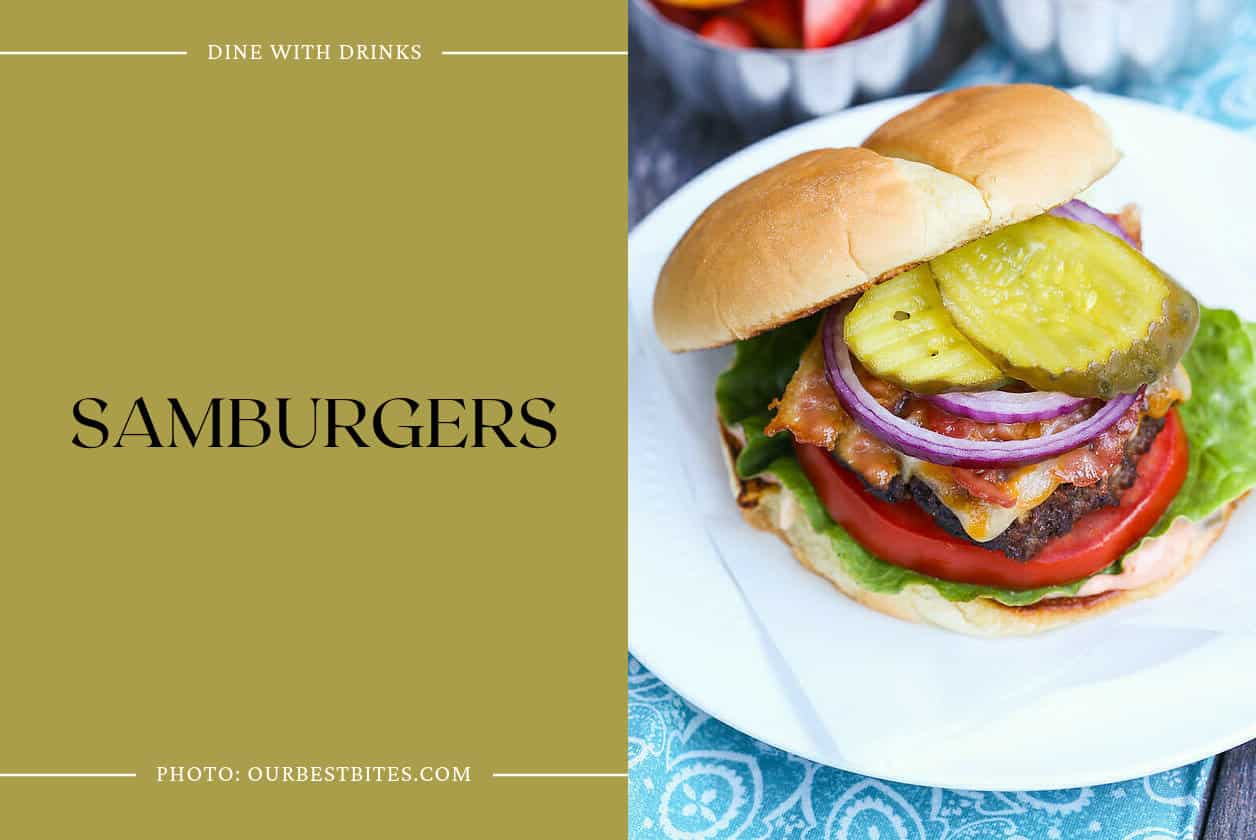 Samburgers are the ultimate grilled hamburger recipe. Made with perfectly seasoned ground chuck, these burgers are juicy and flavorful. Topped with crispy lettuce, red onion, tomato, pickles, bacon, cheese, and your favorite condiments, they are a delicious and satisfying meal.
The patties can be made ahead and stored in the fridge or freezer, making them convenient for any grilling occasion. Samburgers are a must-try for burger lovers.
11. Grilled Burger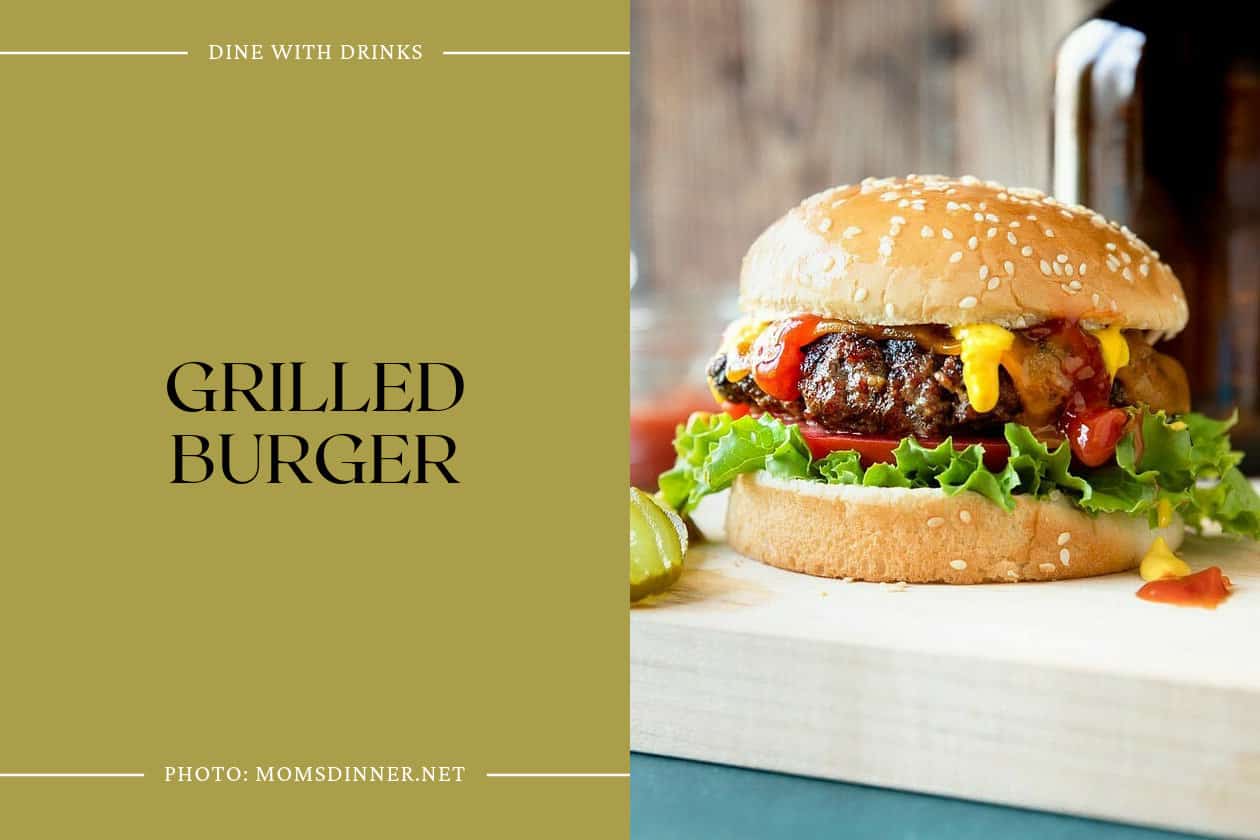 The Grilled Burger recipe is a game-changer for burger lovers. With its juicy and flavorful patties, this recipe guarantees a perfect grilled burger every time. The tips and tricks provided, such as using the best ground chuck and making an indentation in the center of each patty, ensure a delicious and tender result.
Whether you prefer a 1/3 lb or 1/4 lb patty, or even sliders, this recipe has got you covered. The grilling process is straightforward, and the addition of cheese is a delightful touch. Overall, this recipe is a must-try for anyone looking to elevate their burger game.
12. Marinated Burgers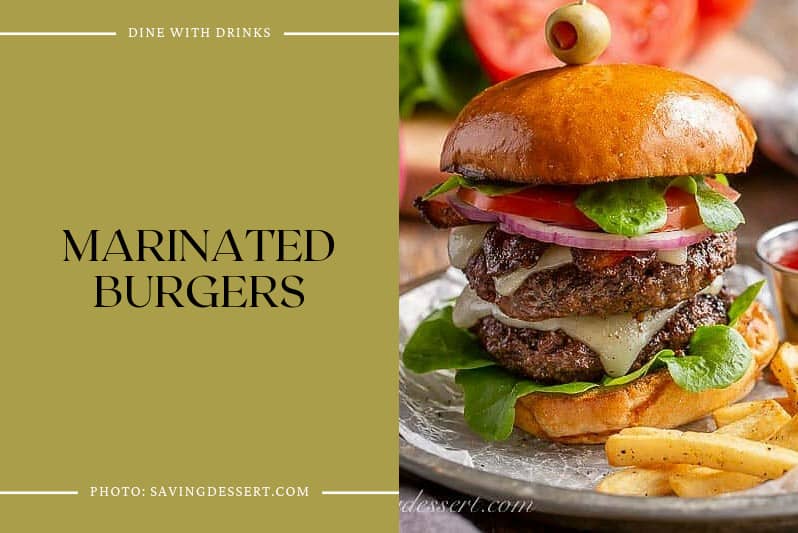 Marinated Burgers are a juicy and flavorful option for grilled hamburgers. The marinade enhances the beefy flavor, giving the burgers a taste similar to steak. These burgers can be enjoyed plain or topped with cheese, and are best served on a toasted bun.
The recipe also includes optional toppings like bacon, lettuce, tomato, and more. Overall, Marinated Burgers are a delicious and satisfying choice for any grilling occasion.
13. Steakhouse Burger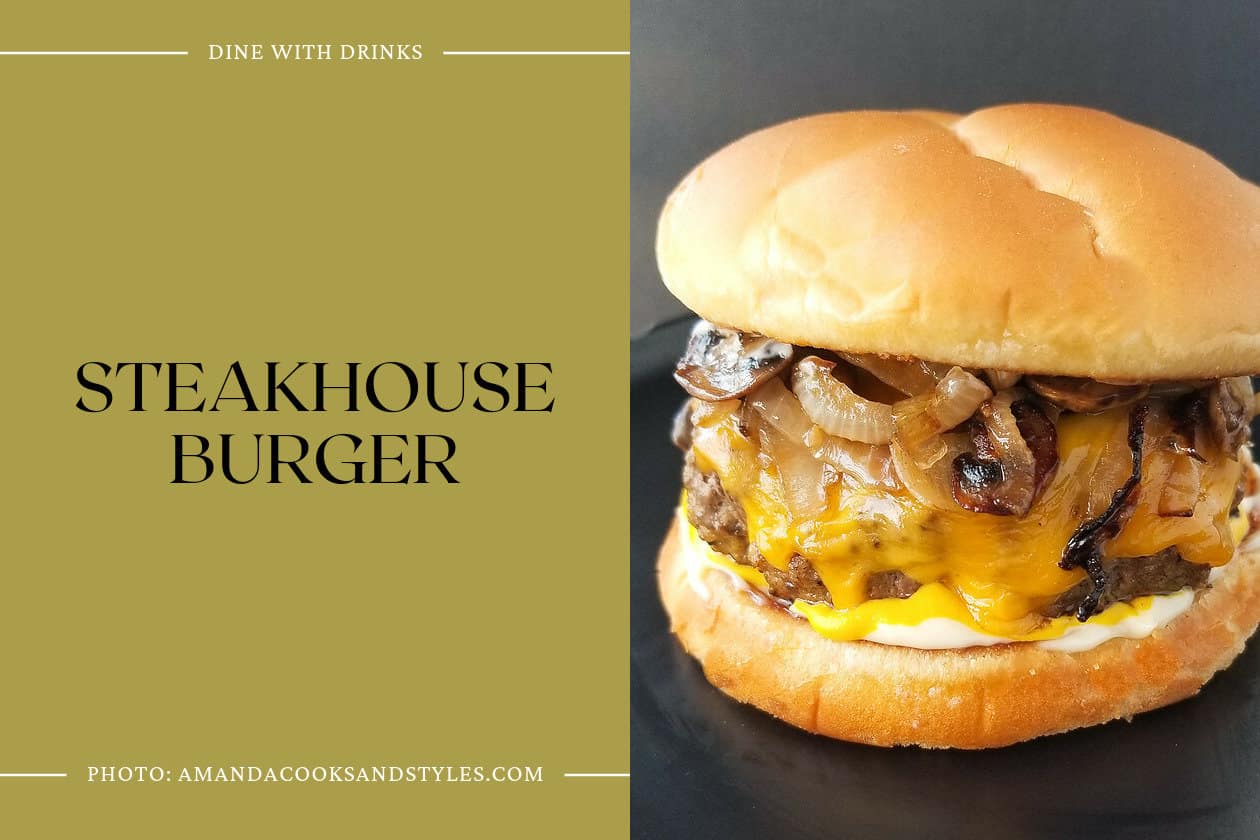 The Steakhouse Burger is a delicious grilled hamburger recipe that features a juicy quarter pound ground beef patty topped with sharp cheddar cheese, grilled onions, and mushrooms.
It is served on a buttered and toasted bun with mayonnaise and mustard. This burger is packed with flavor and offers a satisfying combination of savory ingredients. Perfect for a summer BBQ or a casual weeknight dinner.
14. Tex-Mex, One-Pot Leftover Grilled Hamburger Chili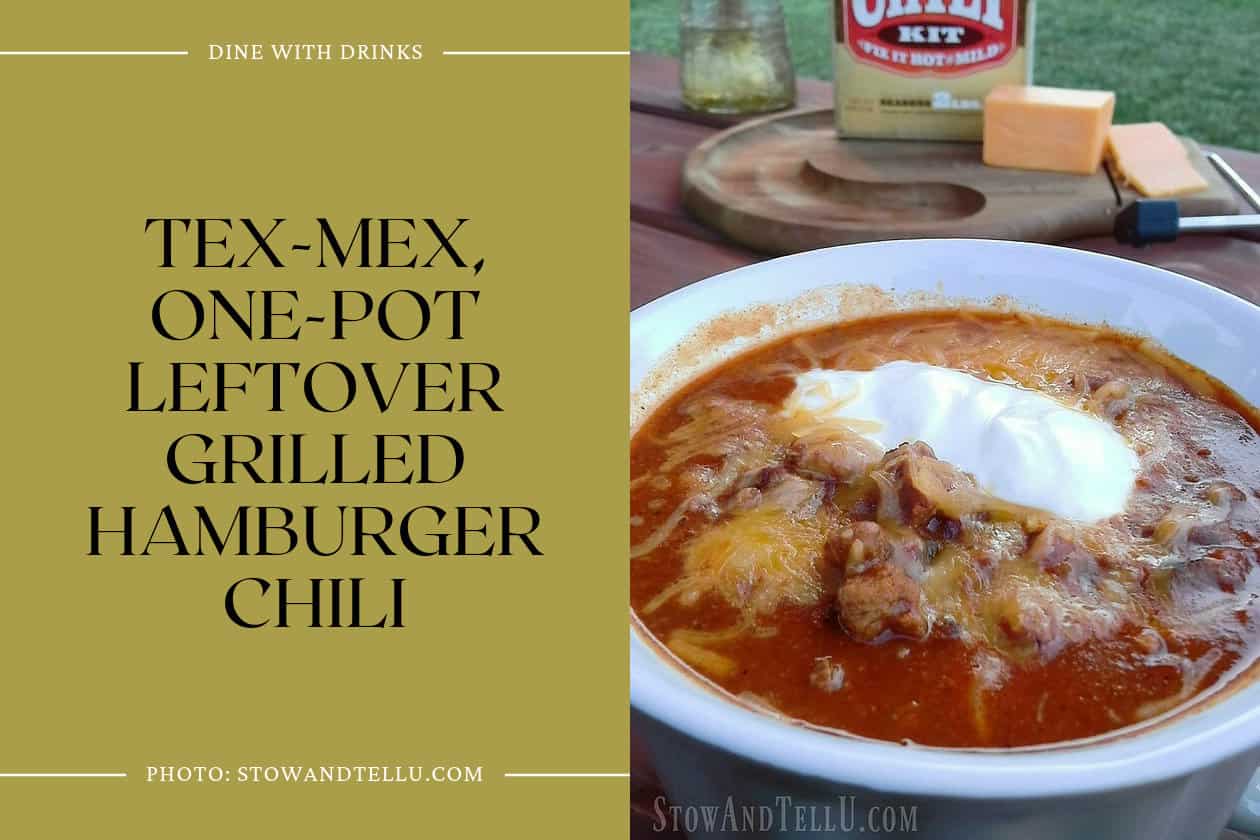 Tex-Mex, One-Pot Leftover Grilled Hamburger Chili is a flavorful and convenient recipe that repurposes leftover grilled hamburgers into a delicious Tex-Mex chili. The char-grilled flavor adds a smoky touch to the dish, while the combination of pinto beans, tomato sauce, and spices creates a hearty and satisfying meal.
It's a one-pot recipe that requires minimal effort, making it perfect for busy days. With the option to customize the spice level and add extra ingredients like green pepper or jalapenos, this chili offers versatility and can be enjoyed in both warm and cold weather.