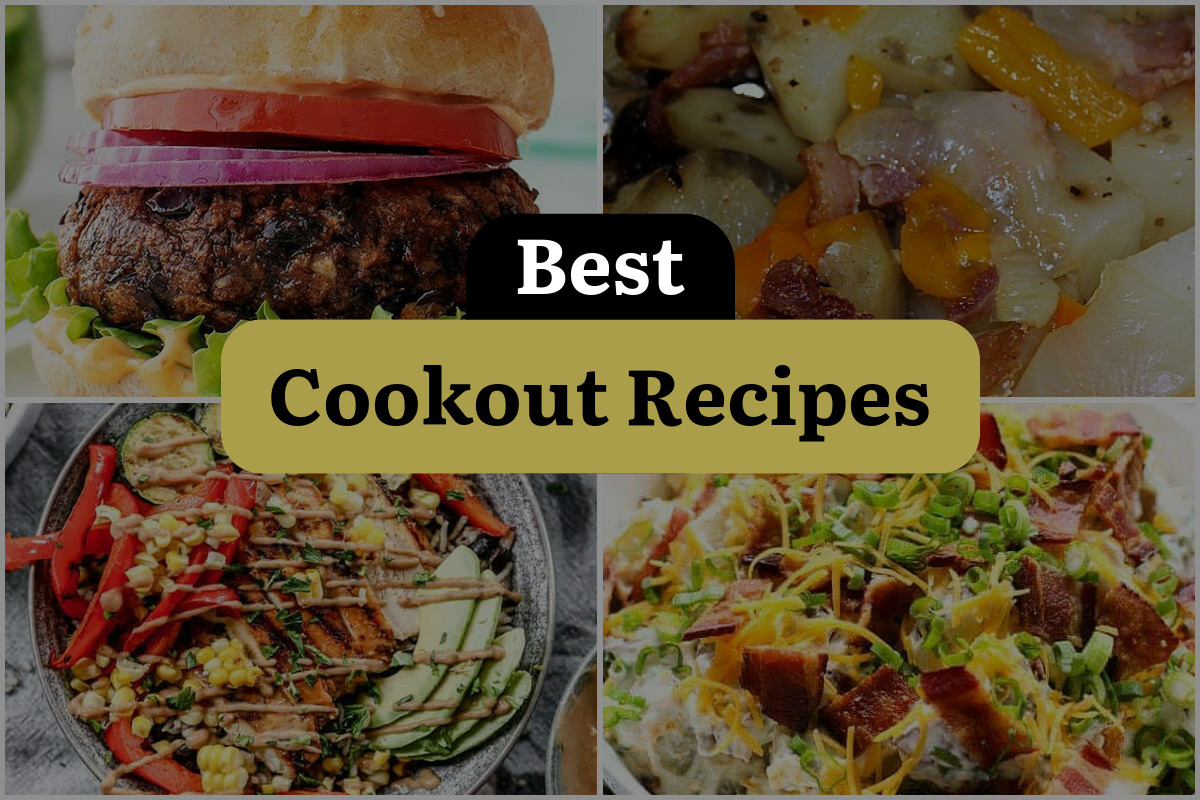 Are you ready to fire up the grill and host the ultimate cookout? Look no further! In this blog post, we'll explore some of the best cookout recipes that will take your outdoor gathering to the next level.
From juicy burgers to mouthwatering side dishes and delectable desserts, we've got you covered. Get ready to impress your guests with these crowd-pleasing dishes that are guaranteed to make your cookout a sizzling success. So grab your apron and let's get cooking!
1. Black Bean Burgers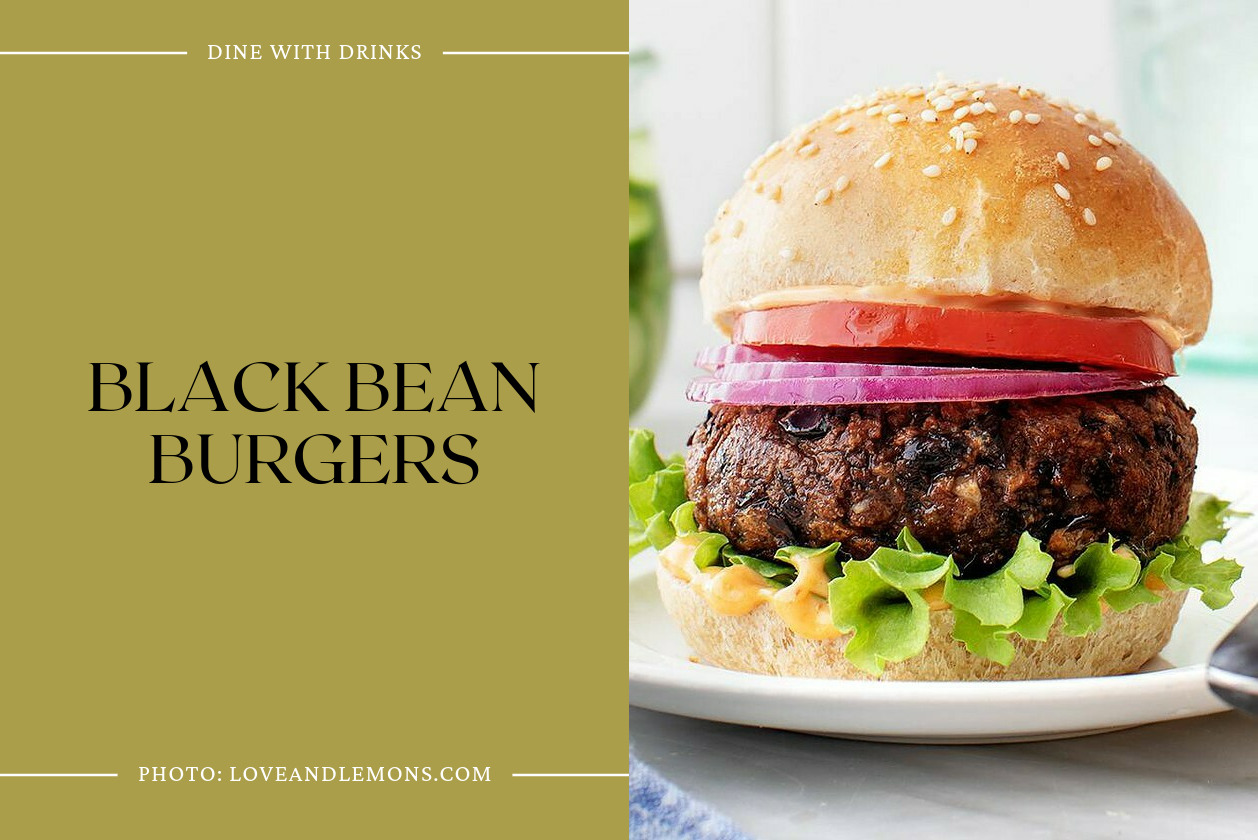 The Black Bean Burgers are a standout cookout recipe. These vegan burgers are meaty, savory, and smoky, making them a satisfying option for both vegans and meat lovers. They hold up well on the grill and are easy to make with simple ingredients.
The combination of black beans, chipotle peppers, and spices creates a flavorful and hearty patty. Serve them on hamburger buns with your favorite toppings for a delicious cookout meal.
2. Foil Packet Potatoes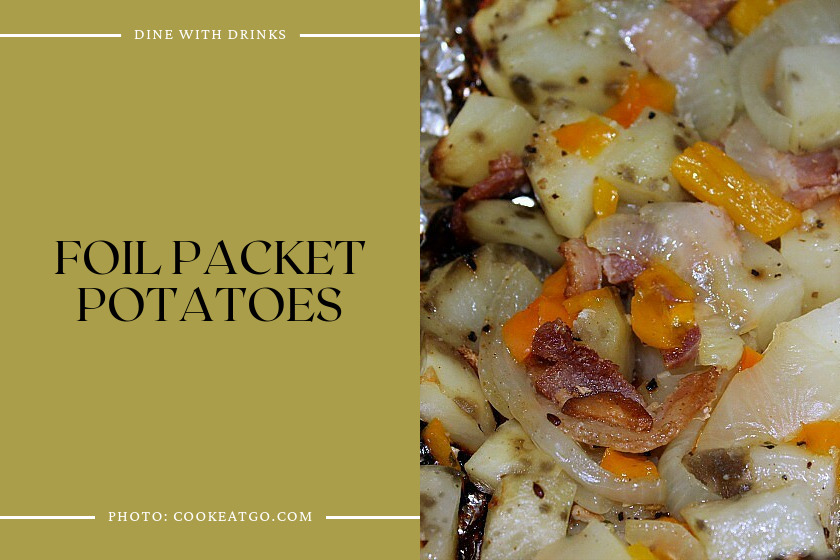 Foil Packet Potatoes are a versatile and delicious side dish for cookouts and camping. The recipe includes potatoes, bacon, bell peppers, onions, and seasonings, all cooked in a foil packet on the grill or in the oven.
Topped with cheese and other toppings of your choice, these potatoes are a crowd-pleaser. Perfect for easy cleanup and customizable to individual preferences.
3. BBQ Chicken Bowl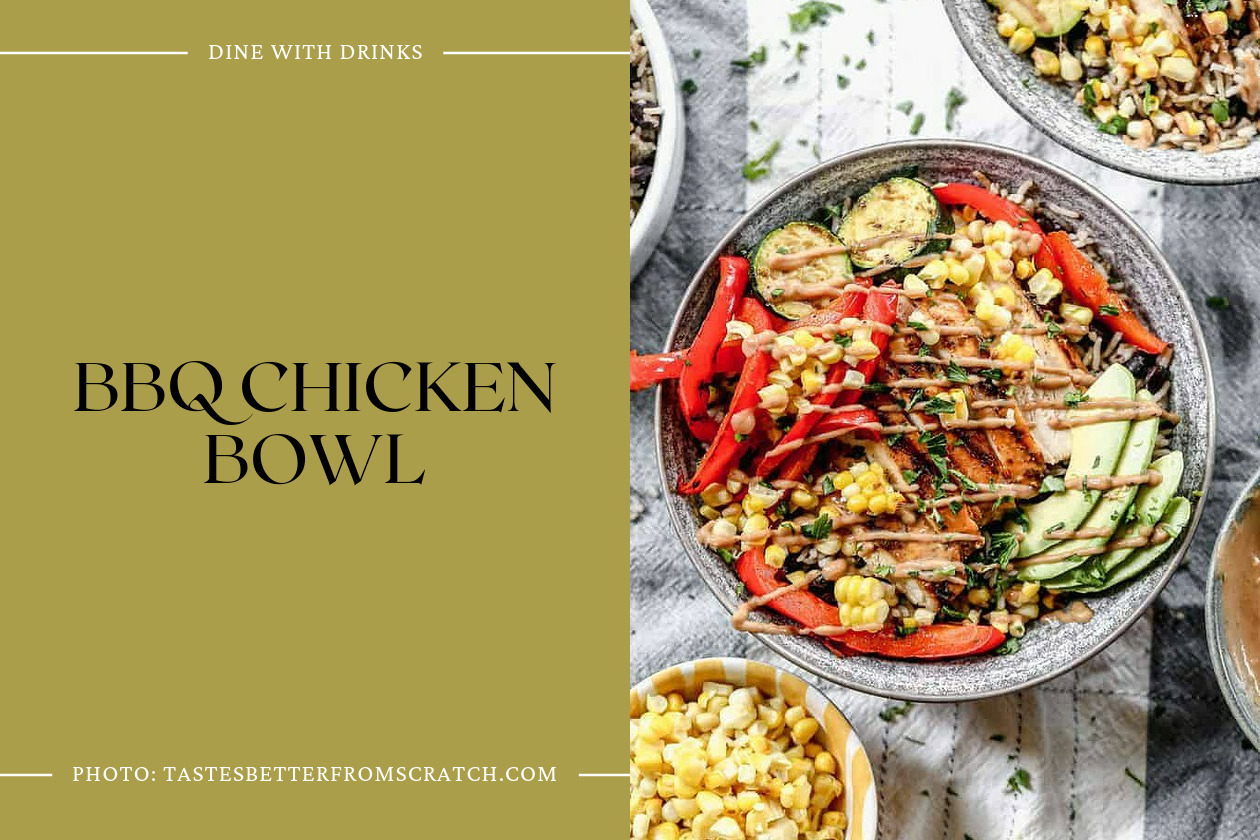 The BBQ Chicken Bowl is a delicious and wholesome cookout recipe. It features grilled chicken, zucchini, bell peppers, and corn, served on a bed of rice and black beans.
The dish is topped with a homemade BBQ ranch sauce that adds a tangy and creamy flavor. It's a complete meal that is easy to make ahead and perfect for a summer cookout.
4. Loaded Baked Potato Salad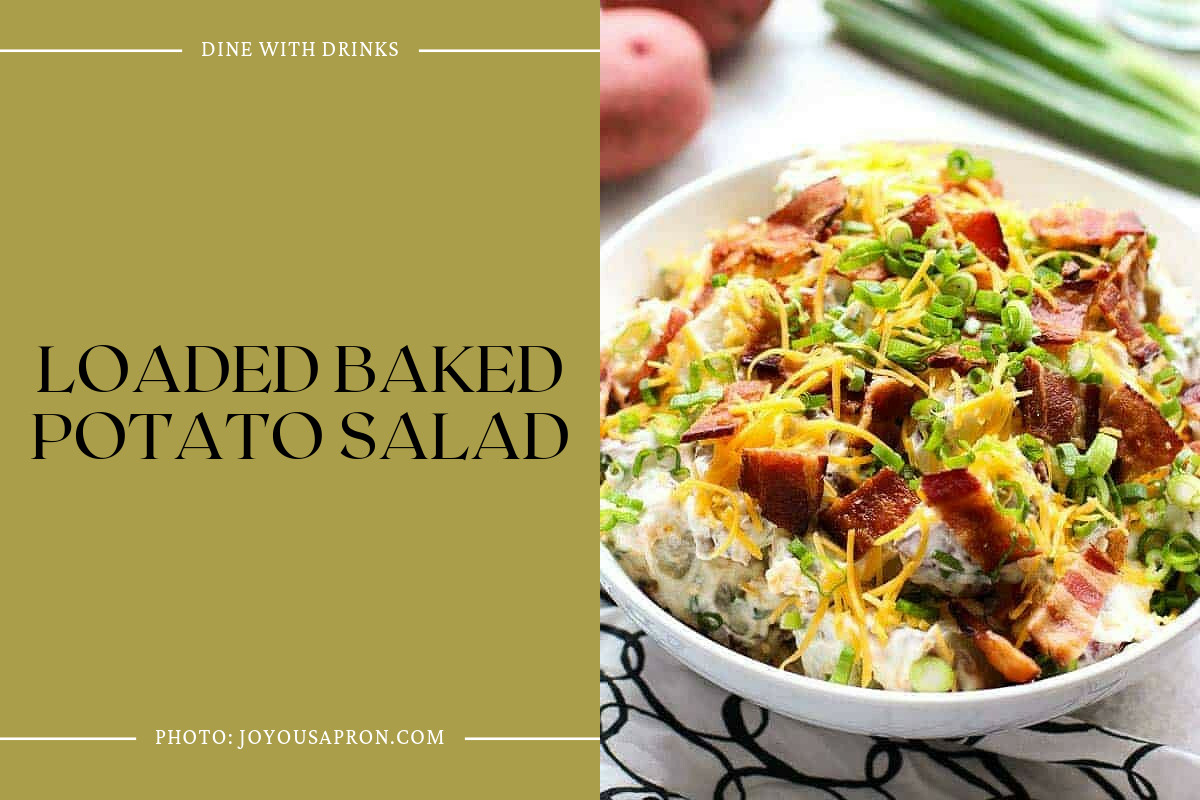 Loaded Baked Potato Salad is a delicious twist on traditional potato salad. It combines the flavors of a loaded baked potato with the creaminess of a classic potato salad. With ingredients like bacon, cheddar cheese, and green onions, this salad is packed with flavor.
It's perfect for cookouts, picnics, and potlucks, and can be made ahead of time. The baked potatoes add a depth of flavor, and the combination of mayo and sour cream creates a creamy texture. Overall, Loaded Baked Potato Salad is a crowd-pleasing side dish that will impress your guests.
5. Easy Picnic Potato Salad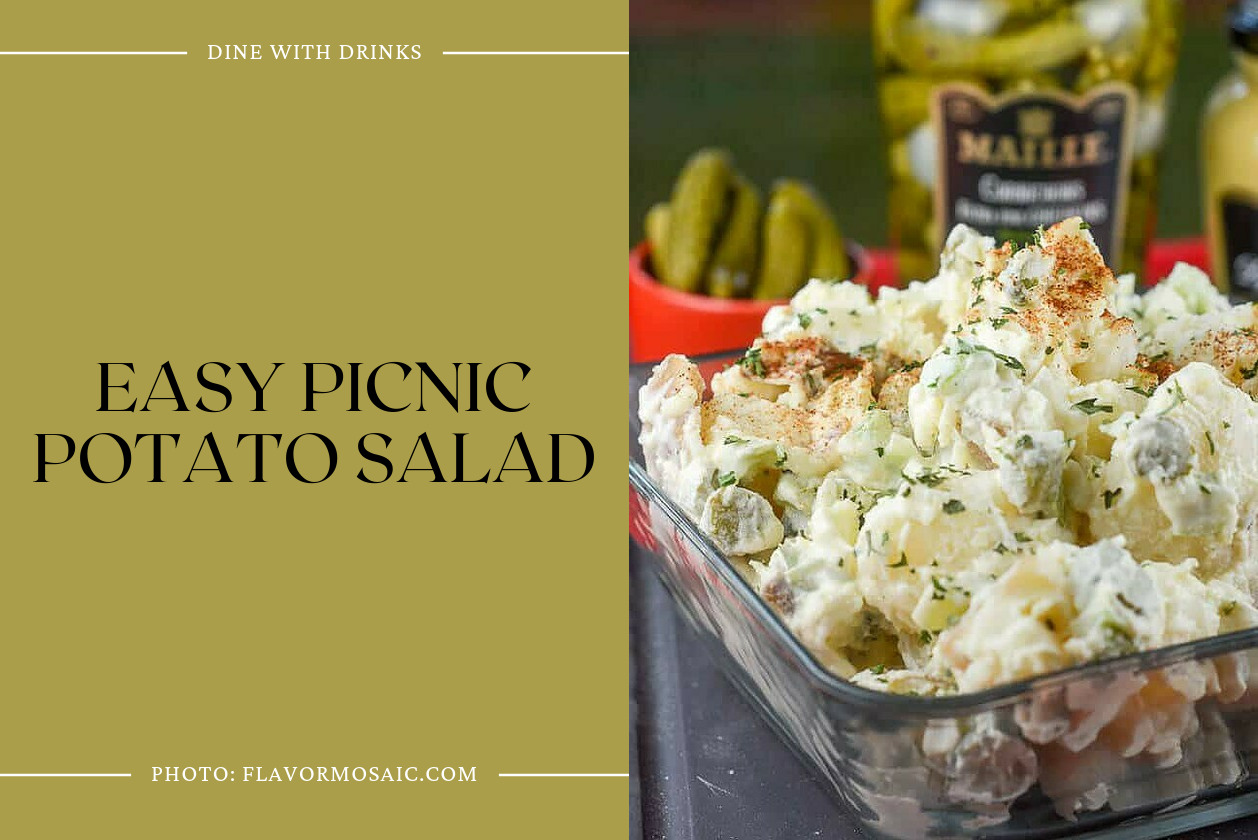 Easy Picnic Potato Salad is a classic American potato salad recipe perfect for cookouts and picnics. It uses quality ingredients like Maille Cornichons and Maille Dijon Mustard for added flavor.
The recipe skips hard-boiled eggs, making it even simpler to prepare. Letting it sit in the fridge enhances the flavors. Overall, it's a delicious and easy-to-make potato salad option for outdoor gatherings.
6. Baked Mac and Cheese
This baked mac and cheese recipe is a crowd-pleaser and a personal favorite. It's cheesy, creamy, and incredibly delicious. The combination of cheddar and muenster cheese creates a flavorful dish that is perfect for any occasion, from weeknight dinners to holiday gatherings.
With only 6 ingredients, it's easy to make and pairs well with a variety of main entrees. This family-friendly recipe is a must-try for mac and cheese lovers.
7. Heidi's Famous Baked Beans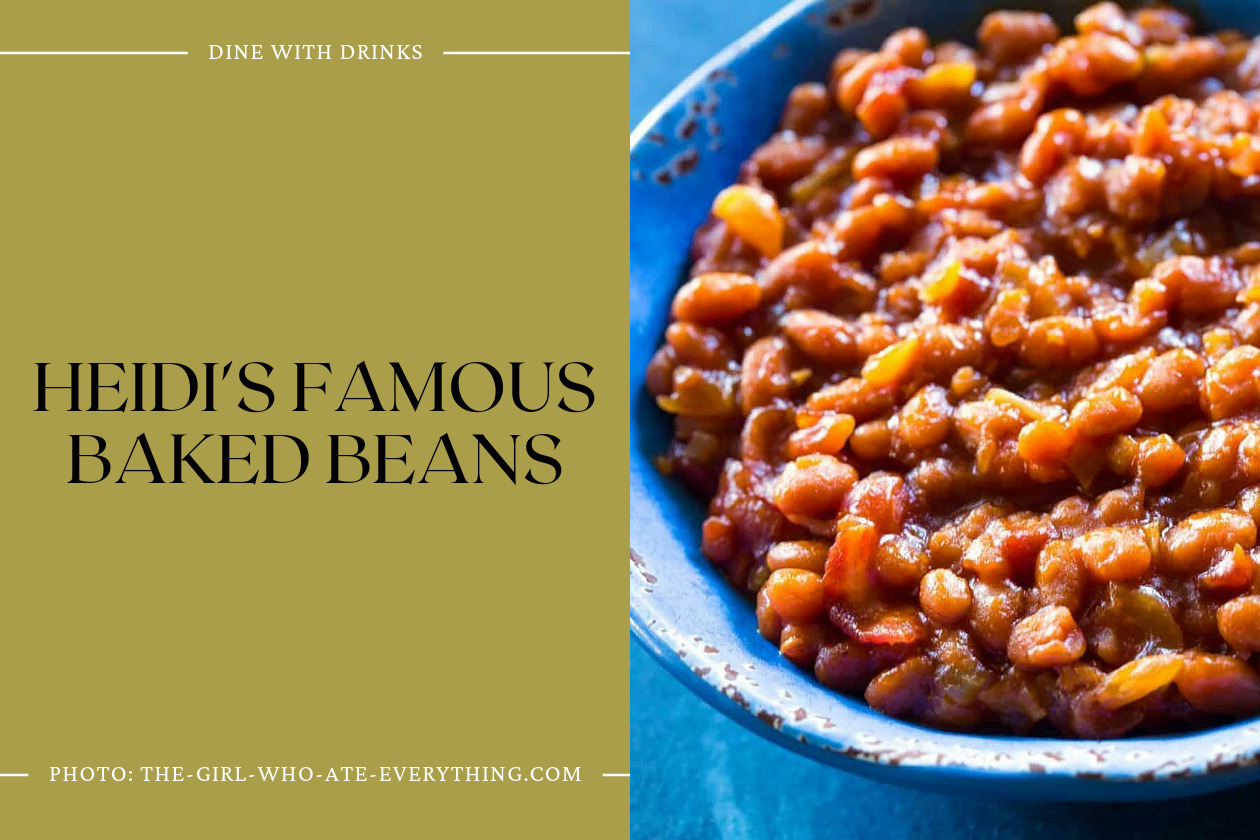 Heidi's Famous Baked Beans are a must-have side dish for any cookout. These beans, made with bacon, onions, ketchup, brown sugar, chili powder, and mustard, are a crowd favorite and always disappear quickly.
They are easy to make and can be baked in the oven or kept warm in a crockpot. If you're looking for a delicious and satisfying addition to your barbecue, give Heidi's Famous Baked Beans a try.
8. Lebanese Potato Salad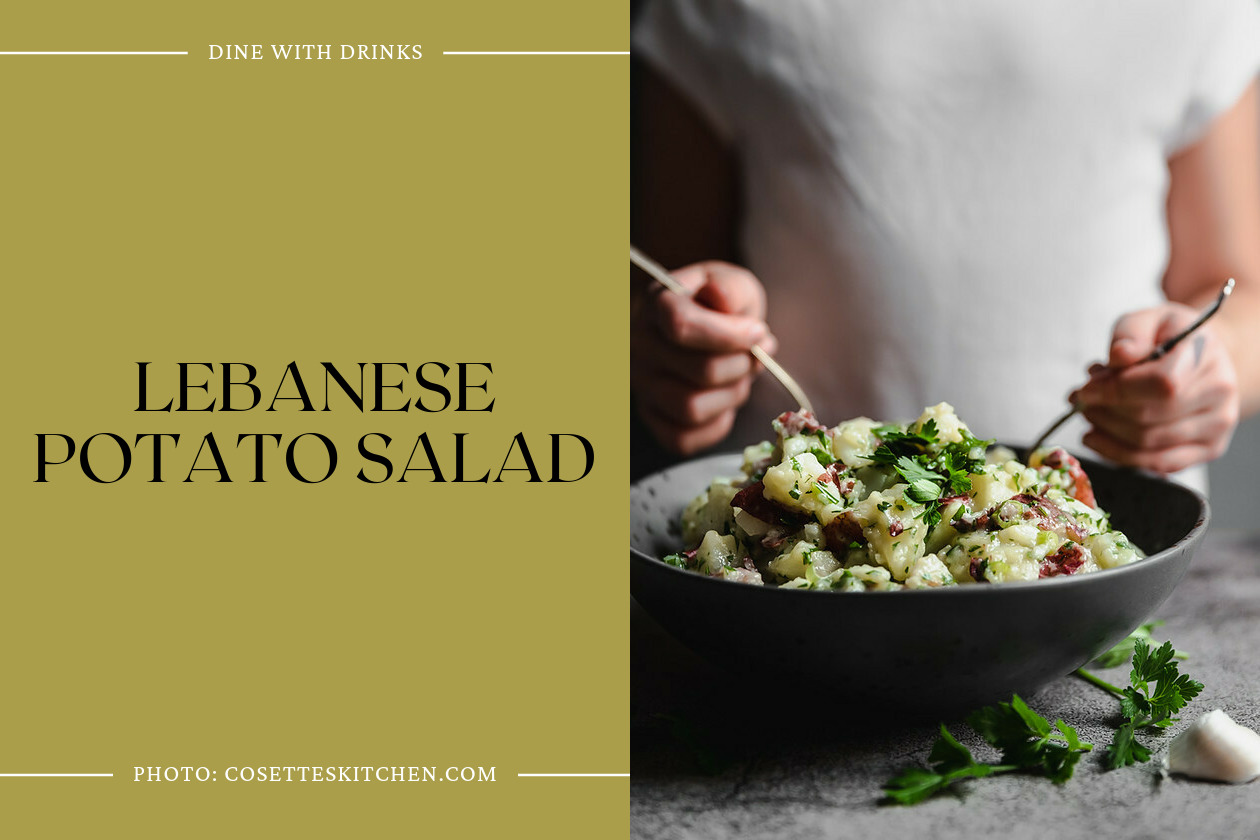 Lebanese Potato Salad is a creamy and healthy option for a cookout. Made with red potatoes, garlic, parsley, lemon juice, olive oil, and scallions, this salad is gluten-free, vegan, and dairy-free.
It is a delicious and allergen-friendly dish that can be enjoyed by everyone at a gathering. Perfect for warm weather and easy to prepare, Lebanese Potato Salad is a must-try recipe for any cookout.
9. BLT Pasta Salad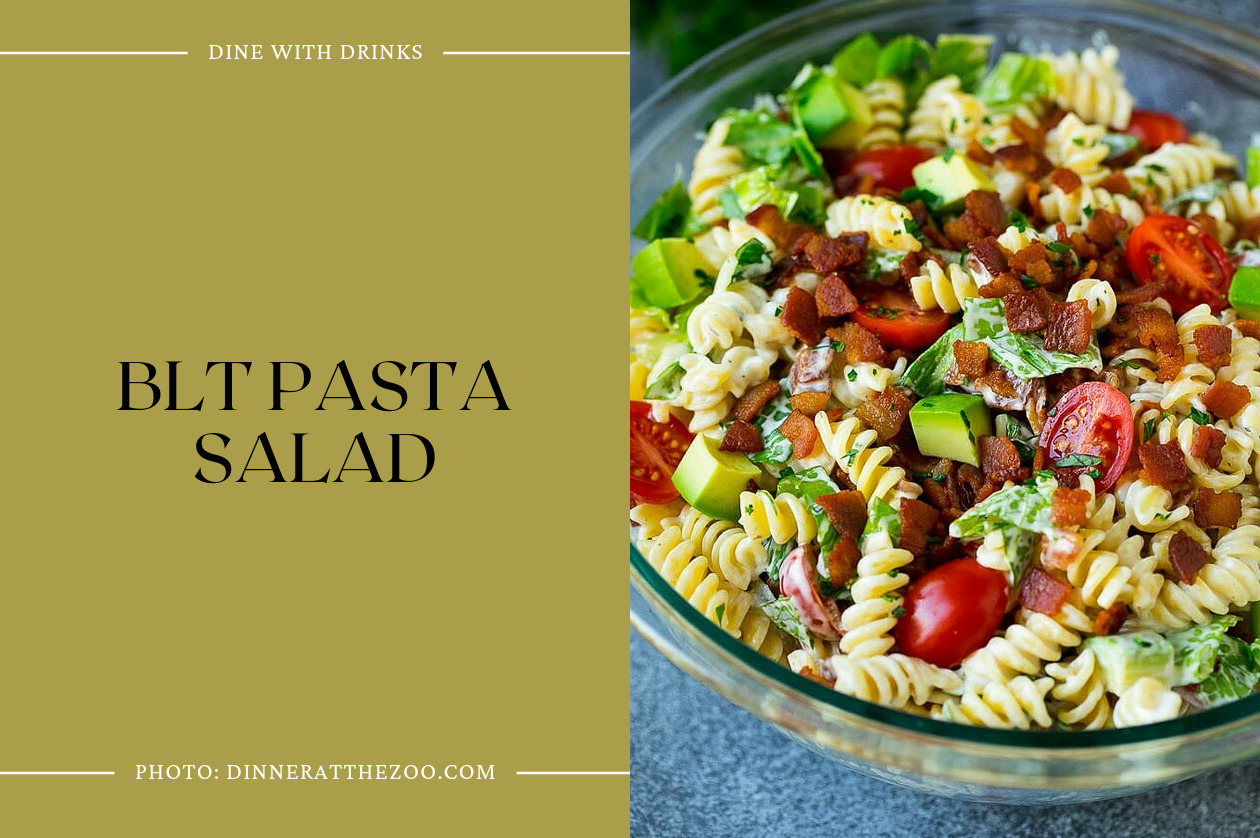 The BLT Pasta Salad is a refreshing and flavorful dish that combines crispy bacon, cherry tomatoes, avocado, and shredded romaine lettuce with rotini pasta, all tossed in a creamy ranch dressing. It's a perfect addition to any cookout or potluck, and the combination of ingredients creates a satisfying and delicious meal or side dish. With minimal prep time and just seven ingredients, this recipe is quick and easy to make.
The salad can be customized with additional protein, vegetables, or herbs to suit personal preferences. However, it's best served on the same day due to the perishable ingredients like avocado and lettuce. Overall, the BLT Pasta Salad is a crowd-pleasing option that captures the classic flavors of a BLT sandwich in a refreshing pasta salad form.
10. Hawaiian Chicken with Coconut Rice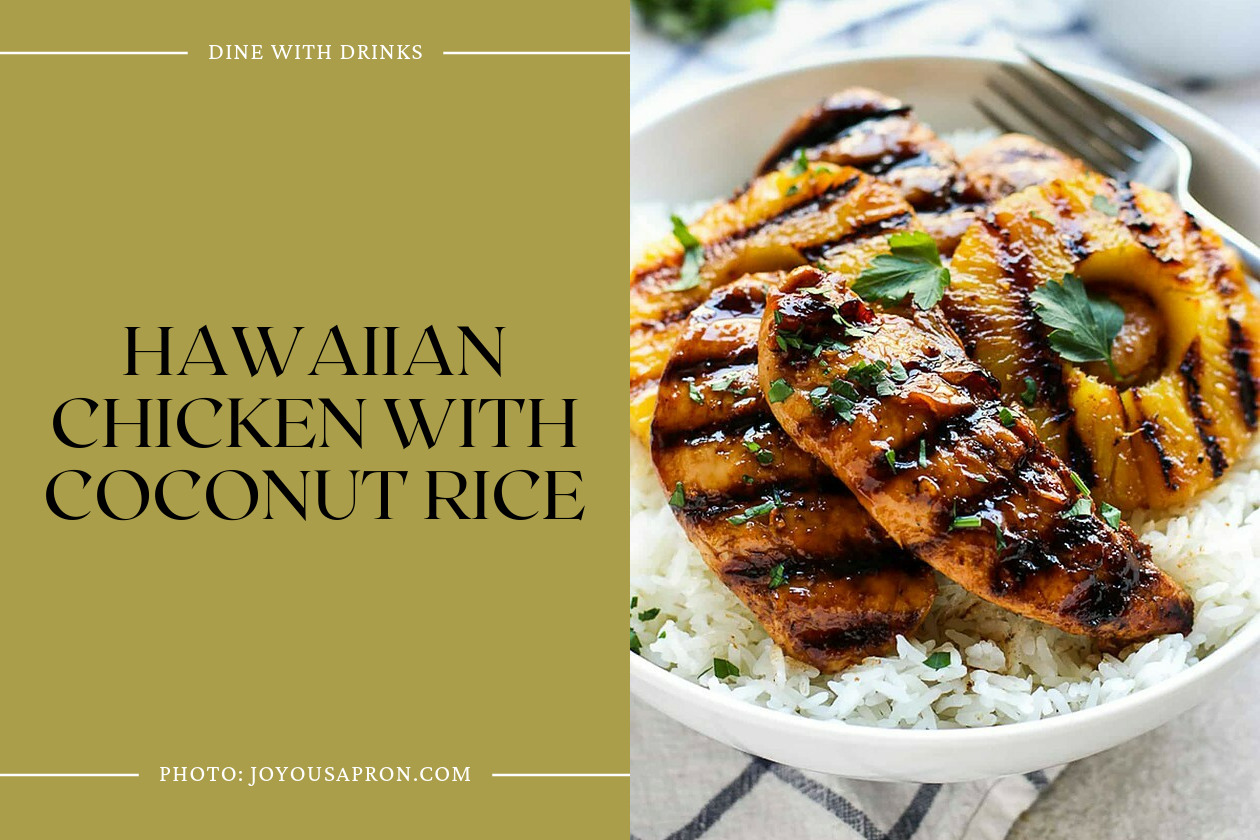 The Hawaiian Chicken with Coconut Rice is a tropical-inspired dish that transports you to a carefree island vacation. The chicken is marinated in a flavorful soy and pineapple juice sauce, and can be grilled or pan-fried.
Served with sweet grilled pineapples and fragrant coconut rice, this dish is a perfect balance of sweet, tangy, and savory flavors. It's a must-try for those who love complex flavors and want to add a taste of the tropics to their cookout menu.
11. Grilled Potatoes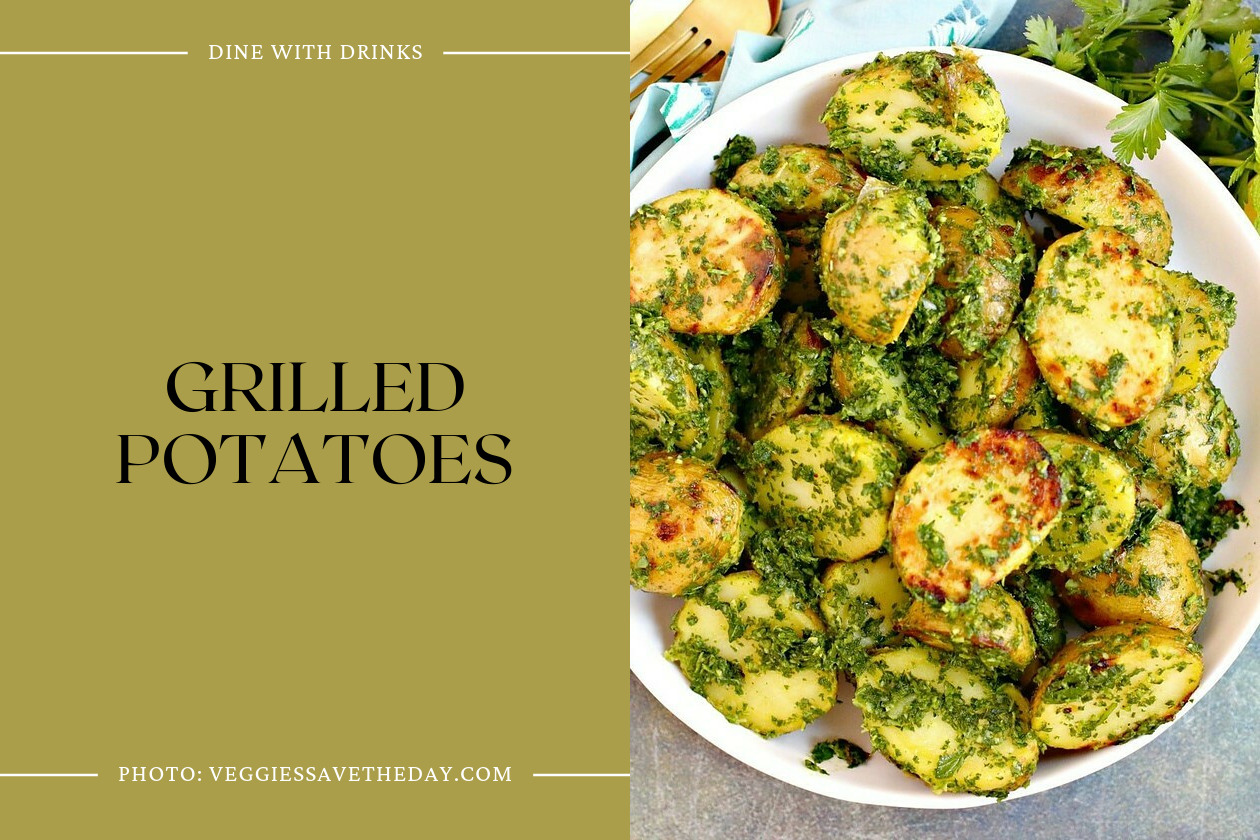 Grilled Potatoes are a must-have for any cookout. This recipe takes tender and creamy small gold potatoes and grills them to perfection, giving them a crispy exterior.
Tossed with a flavorful lemon herb sauce, these potatoes are a delicious and versatile side dish that pairs well with a variety of grilled dishes. Easy to make and without the need for foil, these grilled potatoes are a crowd-pleaser.
12. Hawaiian Kielbasa Kabobs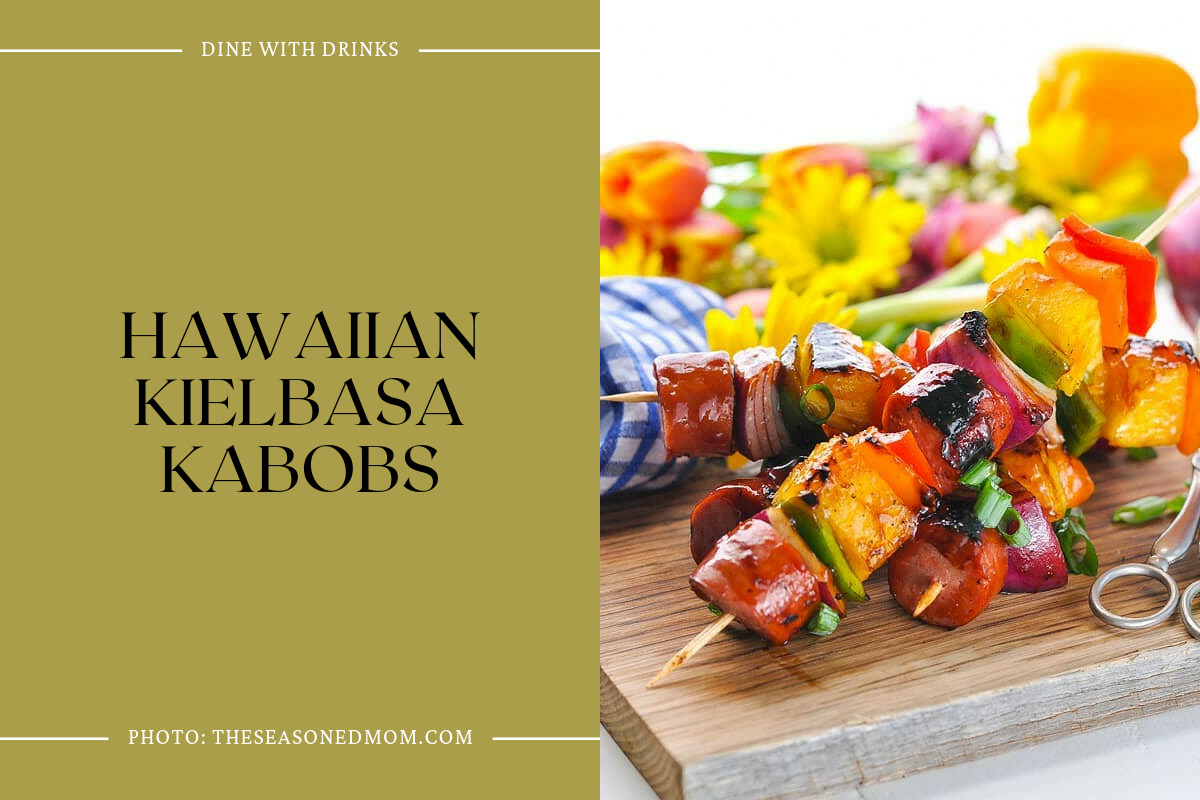 Hawaiian Kielbasa Kabobs are a fresh and simple option for any summer cookout. The combination of smoked sausage, colorful peppers, pineapple, and onion creates a deliciously sweet and savory flavor.
The kabobs can be grilled or cooked on a stovetop, making them versatile for any cooking situation. Serve them as a satisfying meal on their own or pair them with rice for a complete dish. These kabobs are a crowd-pleasing option that adds a festive touch to any summer celebration.
13. Pasta Salad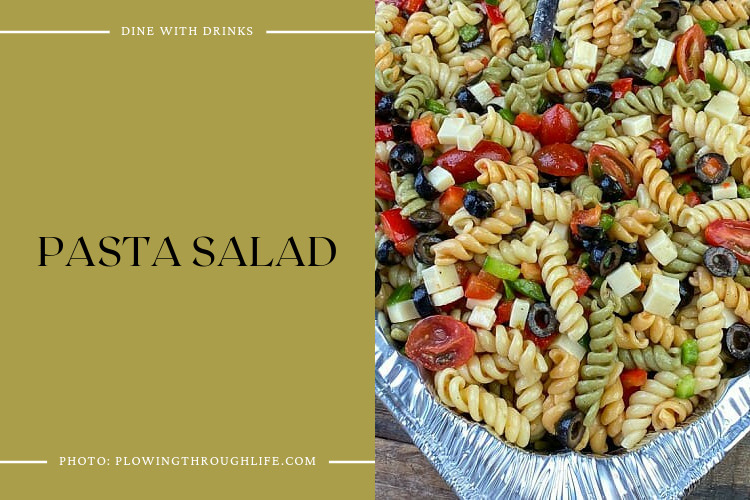 Pasta Salad is a colorful and flavorful side dish that is perfect for cookouts. Made with multi-colored rotini pasta, Italian dressing, mozzarella cheese, cherry tomatoes, bell peppers, and black olives, this salad is a crowd-pleaser.
It can be easily customized with additional ingredients like cucumbers or salami. The pasta can be cooked ahead of time and the salad can be prepared 1-2 days in advance, making it convenient for gatherings. Overall, Pasta Salad is a delicious and visually appealing addition to any cookout menu.