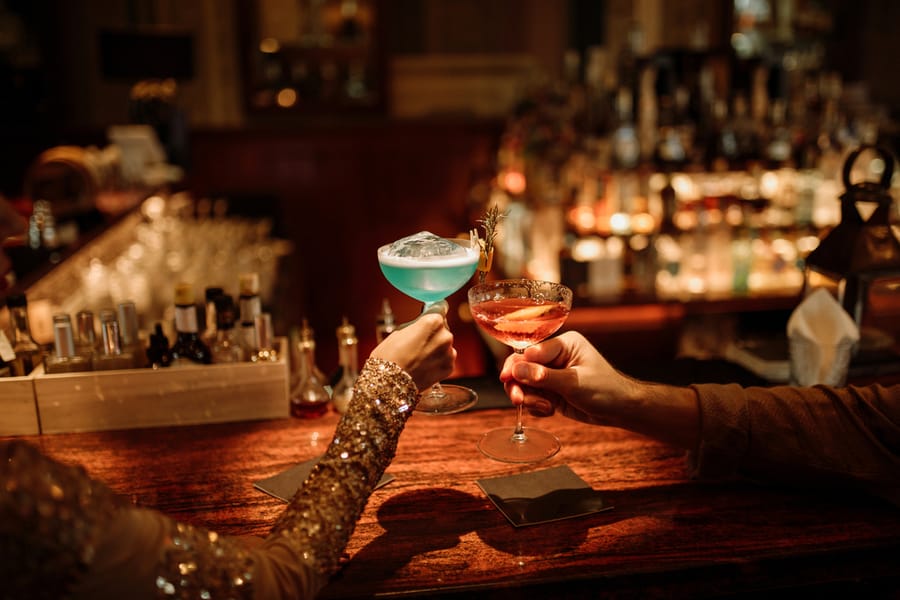 If you've been looking for an excuse to throw an exuberant cocktail party, say no more. World Cocktail Day is the perfect time to fulfill all your cocktail fantasies and have an amazing time with fellow cocktail enthusiasts.
World Cocktail Day is an annual event that celebrates the art and craft of creating cocktails. It is held on May 13th each year and is a good opportunity for people to enjoy a variety of cocktails and explore different recipes. The day also serves to recognize the contributions of bartenders and cocktail enthusiasts from around the world.
Looking for a few cocktails to get the party started? How about a twist to the most popular cocktails?
Everyone has tasted a margarita, but what about a watermelon margarita? Or you can serve a strawberry daiquiri, Gin Mule, Campari spritz, or a Negroni Sbagliato on World Cocktail Day this year.
If you're up to the task, continue reading for some amazing twists on your favorite recipes you can use to get your World Cocktail Day party started.
Watermelon Margarita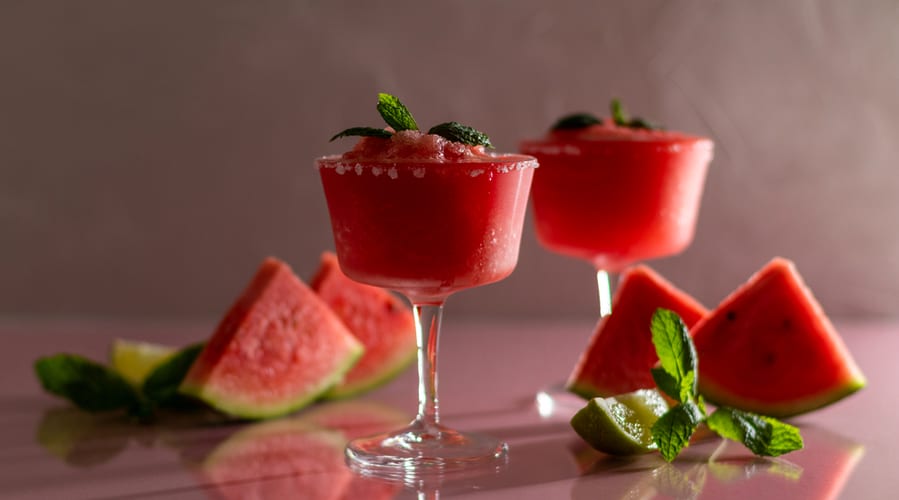 Just when you think a margarita can't get any better, you discover a watermelon margarita. Perfect for outdoor summer parties, this cocktail will leave your guests hydrated and thirsty for more.
If you already know how to make a regular margarita, this should be easy.
Ingredients
1½ cups of diced, fresh watermelon
½ cup of fresh lime juice
2 oz. tequila
½ cup triple sec
Salt for rim
Lime for garnish
Ice
Directions
Add your watermelon, tequila, lime juice, and triple sec in a blender. You can sprinkle some sugar or use honey if you want natural sweetness.
Blend your ingredients until completely smooth.
Rim your glass. If you don't know how to do this, you basically cut your lime into wedges and rub it on the rim of your glass. That's not all; pour some salt on a board and rotate the glass on the board to rub the wet part of the rim against the salt. Move slowly until the salt covers all sides of the glass.
Pour your blended watermelon mix into your salted rim glass containing ice and garnish with a lime or watermelon wedge.
Enjoy.
Gin Mule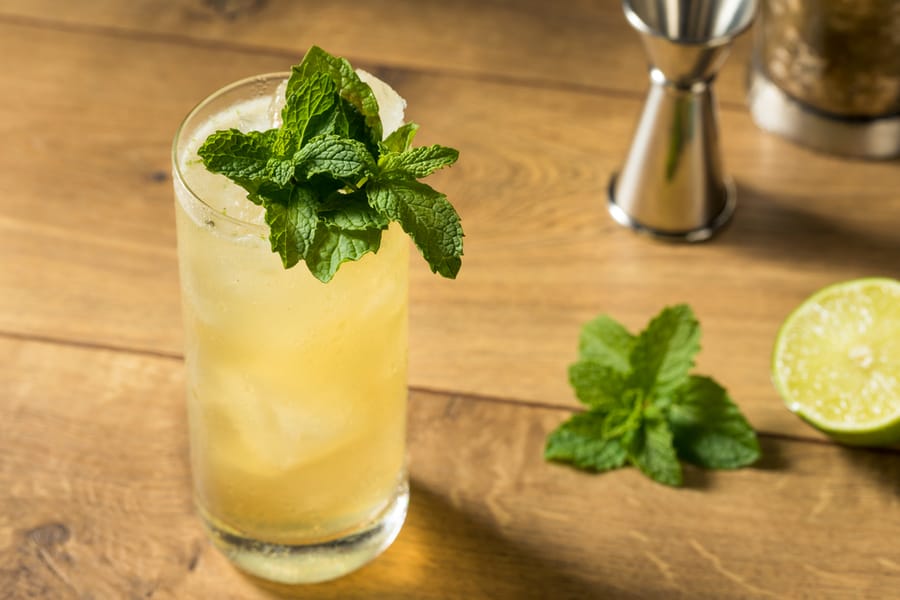 Everyone loves the Moscow Mule, but have you tried making it with gin instead of vodka? While vodka is usually flavorless and odorless, gin is usually infused with botanicals, such as juniper, coriander, and citrus, adding a more complex flavor profile to your cocktail.
Ingredients
5-8 mint leaves
1 oz. simple syrup
¾ oz. lime juice
2 oz. gin
4 oz. ginger beer
Mint sprig for garnish
Ice
Directions
Add the mint leaves, syrup, and lime juice to a cocktail shaker and muddle. Be careful not to muddle too much, as you can make your cocktail bitter. Press the mix and twist about 3 times to release the mint essence.
Add gin to the mix and top it up with ice.
Shake and pour into your mug.
Almost done, just add your ginger beer.
Garnish with mint, and enjoy. For a more comprehensive recipe, check out our gin mule recipe.
Campari Spritz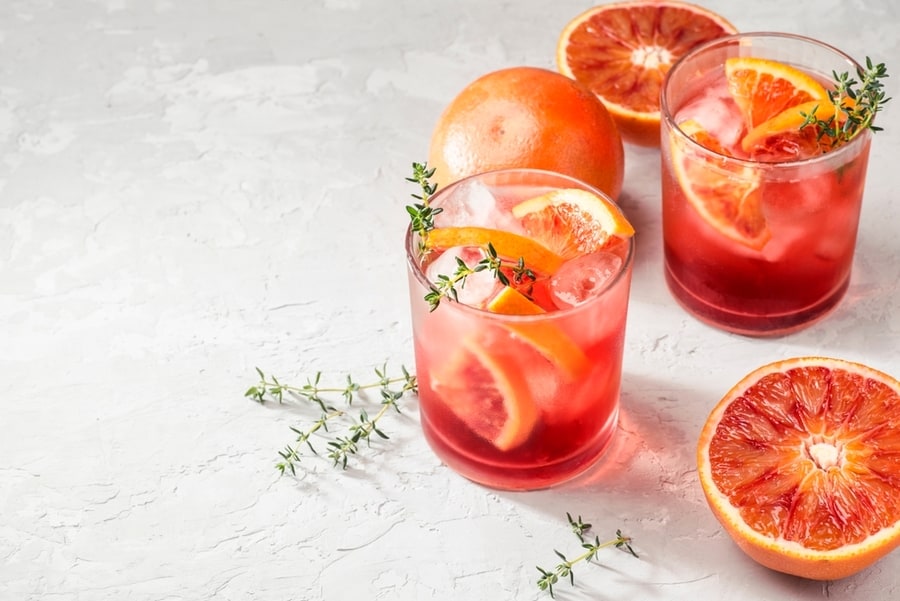 If you like the Aperol spritz, you will probably like this! Although also an Italian aperitif, Campari is more robust and bitter compared to Aperol, which is milder and slightly sweeter.
The Campari spritz is made exactly like the Aperol spritz but with Campari.
Ingredients
2 oz. Campari
3 oz. prosecco
1 oz. soda water
Orange wedge
Ice
Directions
Fill your cocktail glass with ice.
Add your Campari, prosecco, and soda water. You don't need to stir, it's perfect the way it is.
Add some ice if you want.
Garnish with a lime wedge, and enjoy.
Easy right? If the taste of the cocktail is more bitter than you can handle, you can cut back on the Campari and add more prosecco. And if the alcohol is too strong, add more soda water. Experiment with different ratios until you find a recipe that works for you.
Strawberry Daiquiri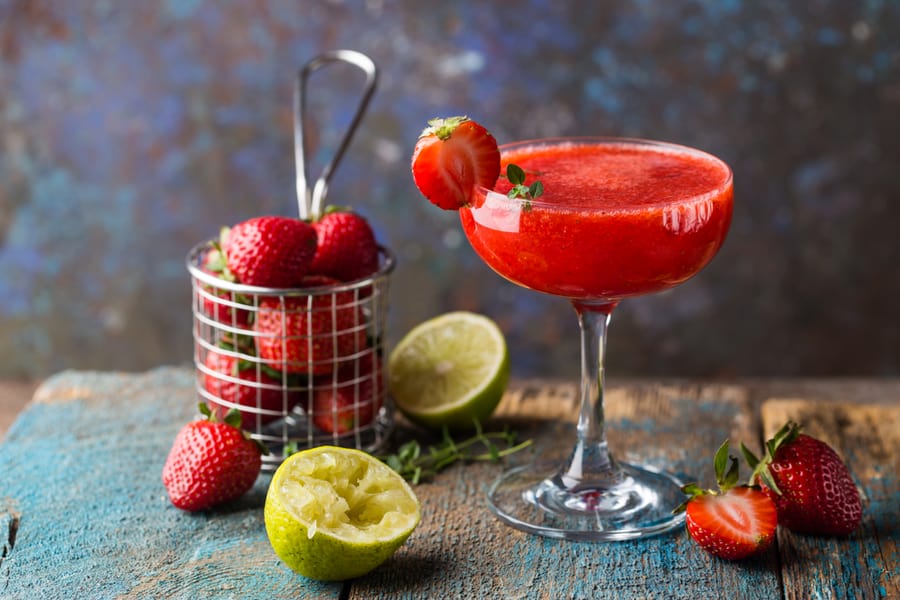 If you can get your hands on some strawberries, then this cocktail can turn your party up a notch.
The strawberry daiquiri is so good because it has a great combination of sweet and tart flavors. It also comes together in a blender, so it's easy to multiply and make for a crowd. Let's get right into it, shall we?
Ingredients
A few pieces of frozen strawberries
¼ cup white sugar or honey
⅛ cup lime juice
1 cup lemon juice
1 cup rum
¼ cup lemon or lime soda
Ice
Directions
Put your frozen strawberries in a blender, add some honey or sugar, then freshly squeezed lemon or lime juice or both.
Let's not forget the rum. Add your rum to the blender and a splash of lemon-lime soda.
Lastly, add ice, then blend until smooth.
Serve in a glass, and enjoy your Strawberry Daiquiri.
Negroni Sbagliato (With Prosecco)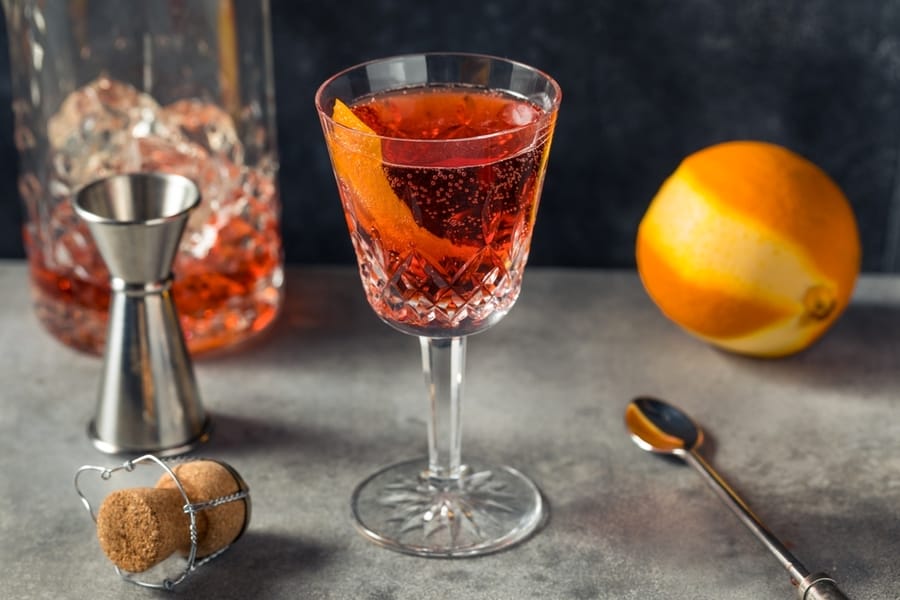 If you spend all your lunch breaks on TikTok, surely you must have come across this cocktail. Ever since the House of the Dragon star Emma D'Arcy said it's her favorite cocktail, it's been all the rage. Here's how to make it.
Ingredients
1½ oz. Campari
1½ oz. sweet vermouth
Prosecco
Ice
Orange wheel
Directions
Add equal parts Campari and sweet vermouth in a mixing glass containing ice.
Stir until thoroughly combined, then strain into an old-fashioned or rocks glass.
Top the drink with prosecco and stir until evenly mixed.
Garnish with an orange wheel.
A Brief History of World Cocktail Day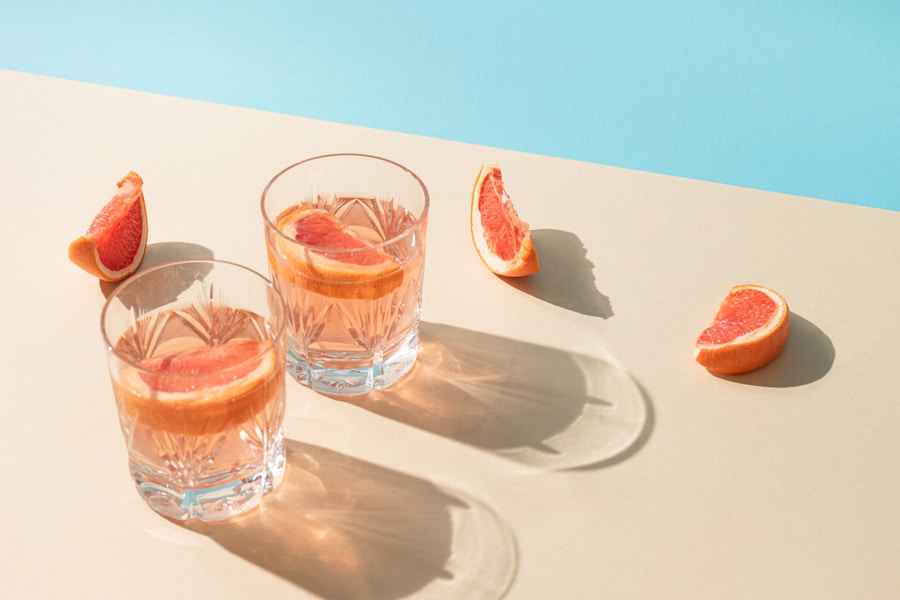 The term "cocktail" was first used in 1806 in a newspaper article that described an event in New York City. The article referred to a drink made from "a stimulating liquor, composed of spirits of any kind, sugar, water, and bitters."
Before this, alcoholic drinks were referred to as "toddy" or "punch." The term "cocktail" was a new way to describe a drink that was a mix of different liquors and not just one type of liquor.
Some believe the term "cocktail" was derived from the French word "coquetier," which translates to "egg cup." It is thought that the term was used to describe a small glass cup that was used to serve drinks in the late 1700s and early 1800s. But we don't know for sure.
The definition of a cocktail expanded over time to include a variety of ingredients such as fruits, syrups, and other mixers. As the definition changed, more and more creative cocktails were invented. Bartenders around the world began to experiment with different flavors and combinations.
In the late 1800s, bartenders and drinks writers began to promote World Cocktail Day. This was a way to celebrate the art of the cocktail and to promote the craft of the bartender. The holiday was officially recognized in the early 1900s and continues to be celebrated today.
World Cocktail Day is a day to celebrate the art of mixing drinks, the craft of the bartender, and the history of the cocktail.
Final Thoughts
Now that you have a few cocktail ideas don't stop there; the joy of making cocktails is the discovery of new flavors. Experimenting with friends and family is a great way to celebrate World Cocktail Day and appreciate the revered art of making and drinking cocktails.