The pop-up bar has gained popularity over the years because it goes straight where the customers are instead of waiting for customers to come to them.
The pop-up bar concept has made many restaurants and establishments use it in outdoor events like festivals. Some retail venues even use pop-up bars to build excitement and enthusiasm around major product launches and announcements.
But what exactly is a pop-up bar?
A pop-up bar is a temporary bar or restaurant usually focused on a specific style of cuisine. A pop-up bar can share space or take over an existing restaurant for a while. They are fun, easy to promote, and flexible.
Continue reading to learn more about pop-up bars and their advantages for businesses.
Types of Pop-Up Bars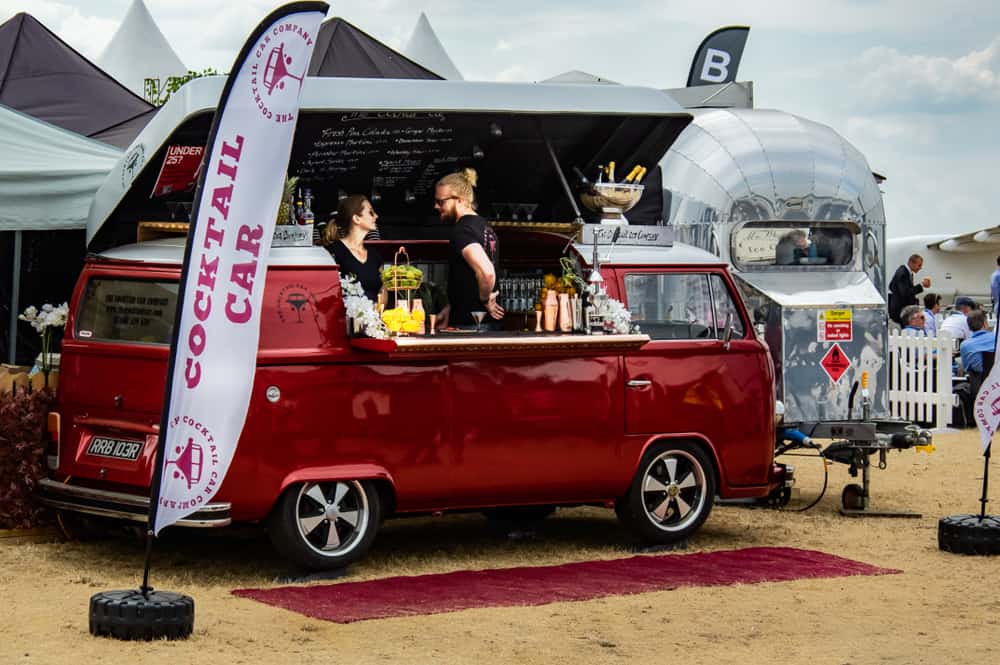 There are two known types of pop-up bars: on-site and mobile pop-ups. There are different reasons behind establishing each type of pop-up bar and different things to keep in mind when setting up each one.
The On-Site Pop-Up Bar
An on-site pop-up bar is more than just a visually appealing addition to your current restaurant; it actually has business value. You can use it to promote special deals in your restaurant, for example, a special cocktail made with a different liqueur or spirit.
Above all, an on-site pop-up bar helps you stand out. The second bar in your restaurant reduces the load on your main bar, speeds up customer service, and improves the overall customer experience of your establishment.
To ensure maximum efficiency in an on-site pop-up bar, you must ensure a streamlined, consistent line of communication between it and the main bar. Brief all staff members about which drinks should be served in the pop-up bar and the special offers you'll be promoting.
The Mobile Pop-Up Bar
You can set up a mobile pop-up bar in various places, especially during the summer. This flexibility has made it increasingly popular in recent years. Fairs, festivals, and markets are the most common places you'll find mobile pop-up bars.
Bring a mobile pop-up bar to a local community event, and you'll instantly make the atmosphere exquisite. And like the on-site bar, there are plenty of business perks.
Firstly, you can support local events and grow your connections in your local community. It also publicizes or makes people aware of your main establishment. If your bar is far from the retail part of town, you can use a mobile pop-up bar to case the joint if you wish to expand your existing establishment.
With a mobile pop-up, you'll learn more about the area and your target customers before you fully begin operations there. Since you will operate with limited resources, planning everything is essential. From how to serve your drinks to the disposal, everything needs to be accounted for when setting up a mobile pop-up bar.
Why You Should Host a Pop-Up Bar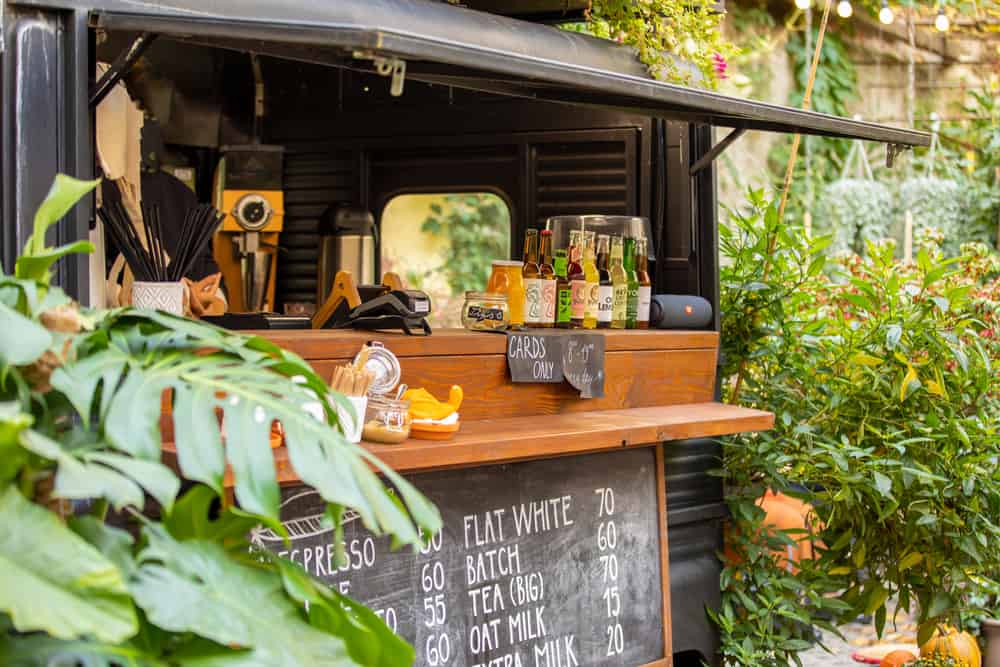 So you have an idea of what a pop-up bar is, but you're still unsure if it's worth it. If your answer to any of the following questions is yes, then you should definitely consider hosting a pop-up bar.
Do You Want To Add Creativity to Your Work?
If you own a restaurant, chances are, you're tired of the conventional work environment. A pop-up bar gives you a chance to spice things up. Launching a pop-up for your staff to manage will break the monotony and challenge your staff's creativity.
Have You Thought About Trying Out a New Concept?
A pop-up lets you test out new recipes and so much more. The capital needed for a pop-up is much lower than what you need for a traditional restaurant. It has zero construction costs and is already licensed.
With a pop-up, you get live feedback, and you can grow a following for when you're ready to open your restaurant. A way to do this is to sell tickets to your main restaurant in advance.
Would You Like To Make Money in a Fun Way?
Restaurant work can be a bit monotonous and draining. A pop-up bar or restaurant makes serving food and drinks fun. You can serve drinks and food that aren't normally on your menu, so your guests would have another reason to choose your pop-up.
Best Events for a Pop-Up Bar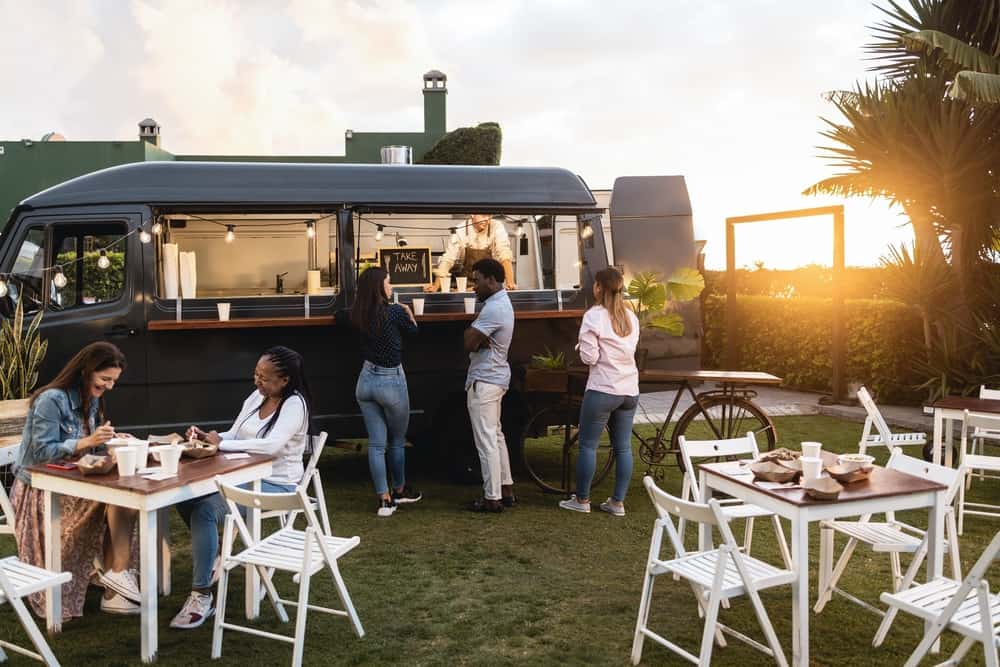 Here are some popular events you can spice up with a pop-up bar.
Weddings: A full bar for family and guests will spice up any wedding ceremony.
Birthdays: Whether you're hosting a surprise party or milestone birthday, an open bar for friends and family will make a memorable addition to any birthday party.
Company events: You can use a pop-up bar in team-building events, seminars, conferences, and so much more.
Holiday parties: If you're inviting friends and family over for a holiday party, you can easily rent a pop-up bar to add life to the event.
Galleries and fundraisers: As guests browse your art collection or anything on display, offer them something to hold in their hands. An open bar also encourages guests to donate to a great cause.
Restaurant patios: Summer is the best time to host guests outside. Imagine serving drinks on the patio as they enjoy the ambiance.
College or high school reunions: A bartender and a portable bar would undoubtedly spice up your neck high school or college reunion. There's no better way to catch up with friends.
Caring for Your Pop-Up Bar
Pop-up bars are made of steel and other durable parts. They're built to travel, and they also last for many years. Smaller pop-up bar models are easy to fold and assemble, while the larger ones, on the other hand, may give you some trouble.
Follow all the instructions for each model to assemble the bar and avoid using unnecessary force to prevent damage. After use, clean the bar counter and other removable features.
Takeaway
A pop-up bar is a revenue-generating machine if executed well, but its success mainly depends on its location. To make the most out of your pop-up bar, ensure it gets seen by many people.