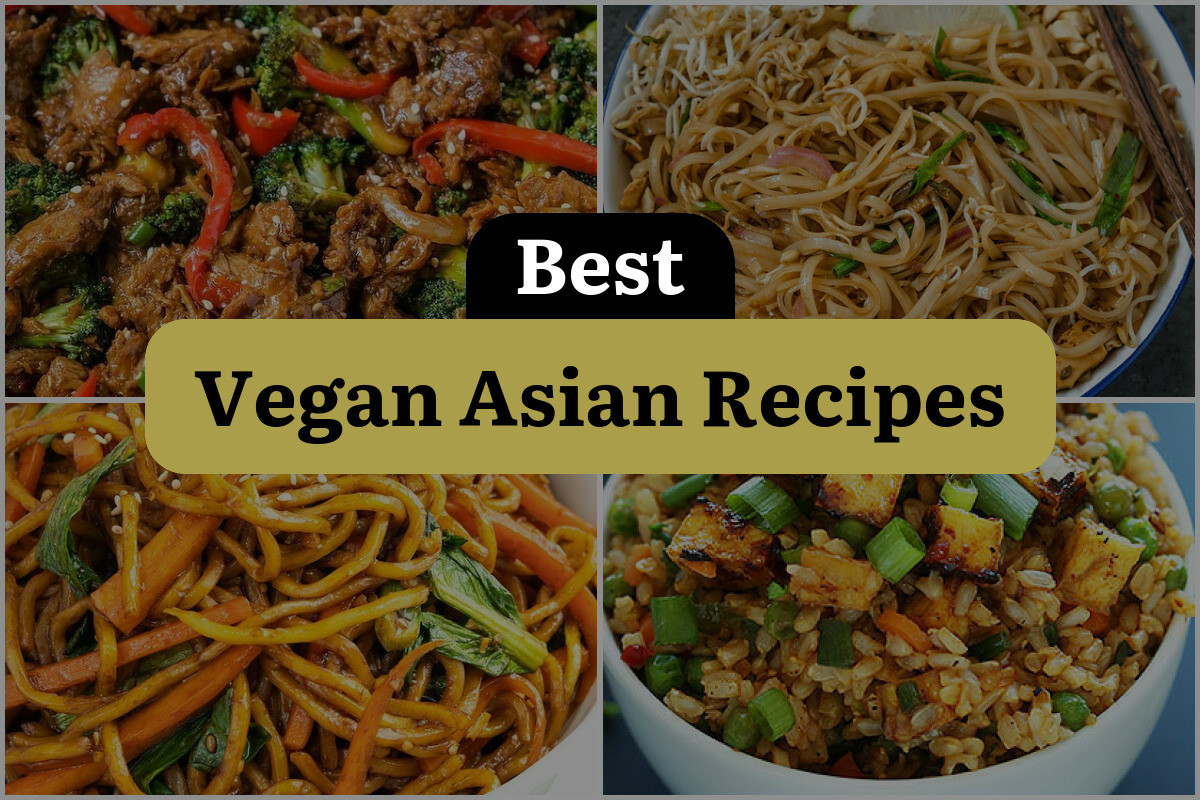 Are you a fan of Asian cuisine? Do you want to explore the world of vegan cooking? Look no further! In this blog post, we will be diving into the best vegan Asian recipes that will tantalize your taste buds and leave you craving for more. From mouthwatering stir-fries to rich and flavorful curries, get ready to embark on a culinary adventure like no other.
Whether you're a seasoned vegan or simply looking to incorporate more plant-based meals into your diet, these recipes are sure to impress even the most ardent carnivores. So, grab your wok and get ready to whip up some delectable vegan dishes that showcase the vibrant flavors of Asia. Let's get cooking!
1. Chinese-Style No Beef and Broccoli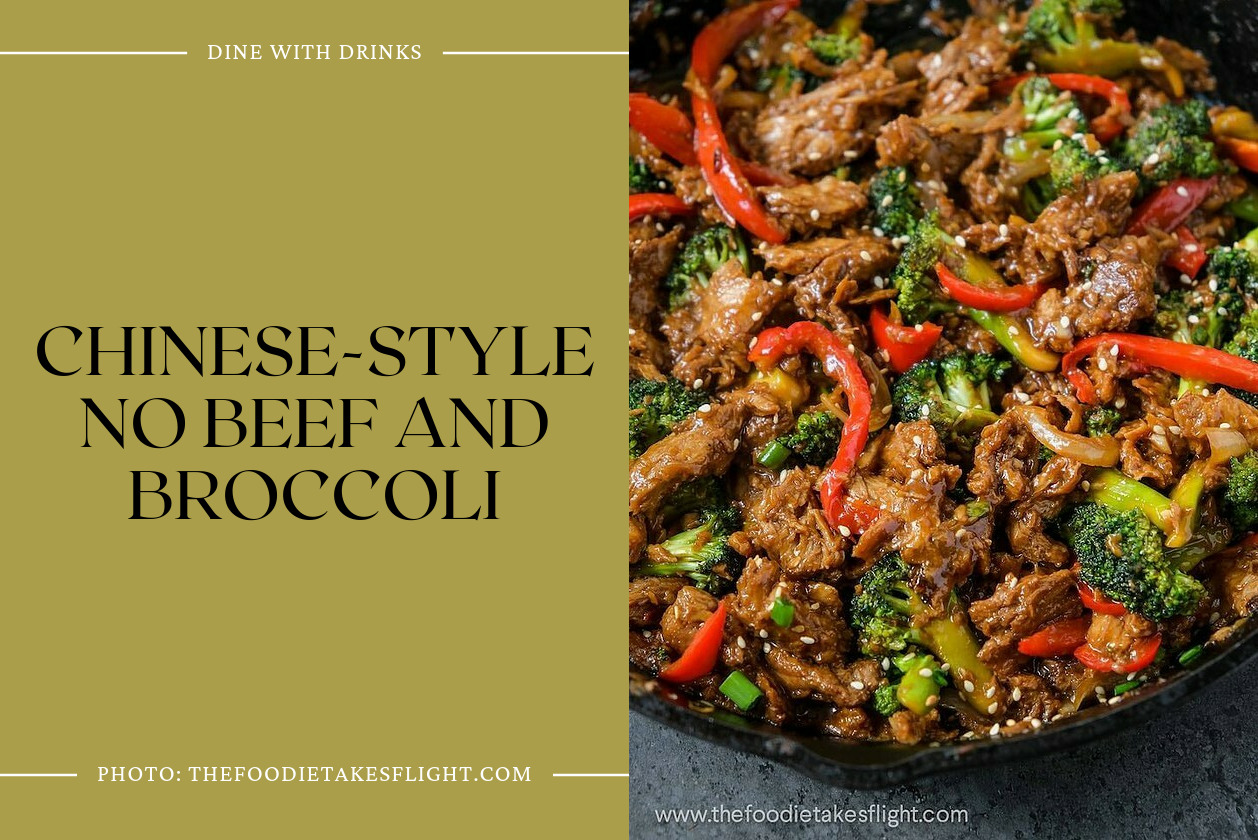 Chinese-Style No Beef and Broccoli is a satisfying vegan dish inspired by the classic Chinese Beef and Broccoli. It replaces the beef with either soy chunks or mushrooms, which absorb flavors well. The dish is sautéed with onions, ginger, garlic, broccoli florets, and red bell peppers.
The savory sauce, made with soy sauce, oyster sauce, sugar, rice wine, vinegar, cornstarch, sesame oil, and optional chili sauce, adds depth of flavor. Serve it with steamed rice for a hearty and delicious meal.
2. Vegan Pad Thai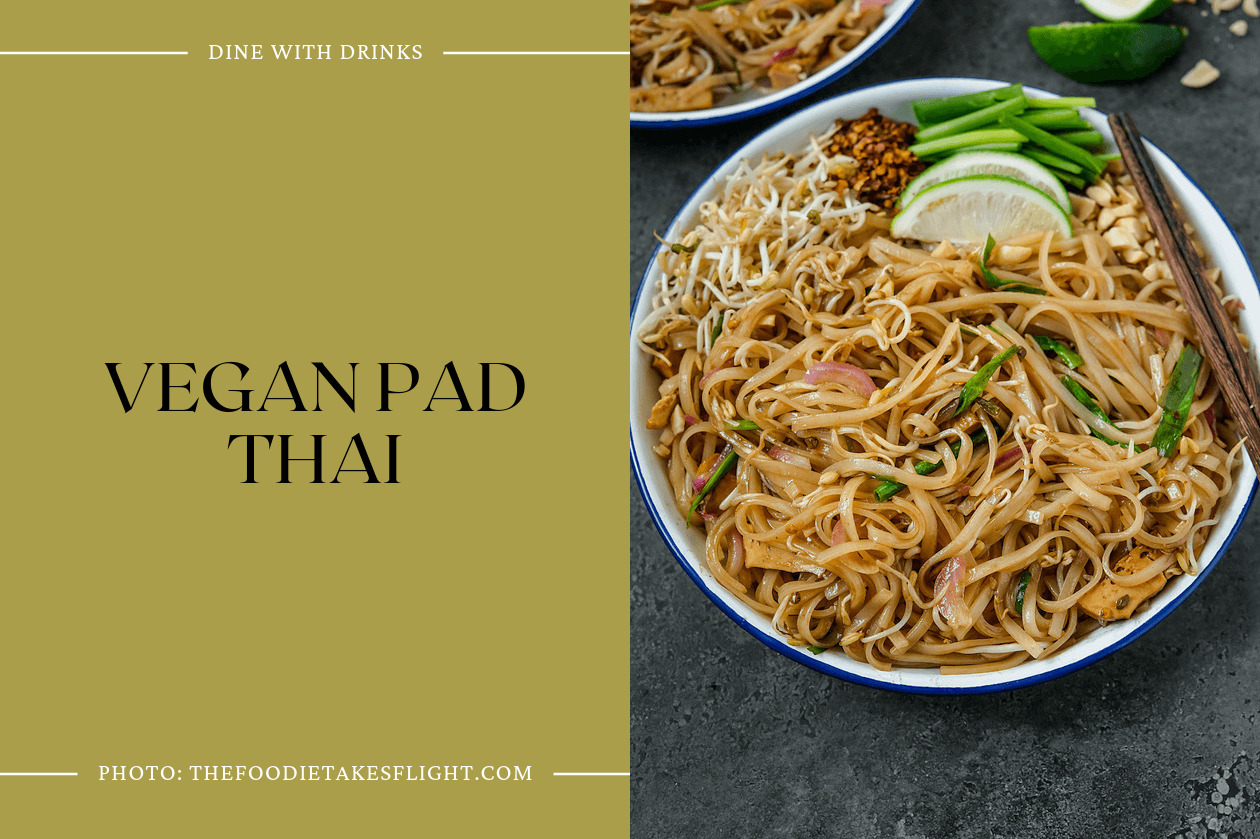 Vegan Pad Thai is a deliciously sweet and savory dish that captures the flavors of Thailand. Made with tofu for protein, crunchy bean sprouts and peanuts, and a tangy kick from lime and chili powder, this vegan version of the classic Pad Thai is a must-try for Asian cuisine lovers.
The homemade vegan fish sauce adds depth to the noodles, while the tamarind puree adds a unique twist. Serve it hot with a squeeze of lime juice and enjoy the perfect blend of flavors.
3. Vegan Asian Sesame Noodles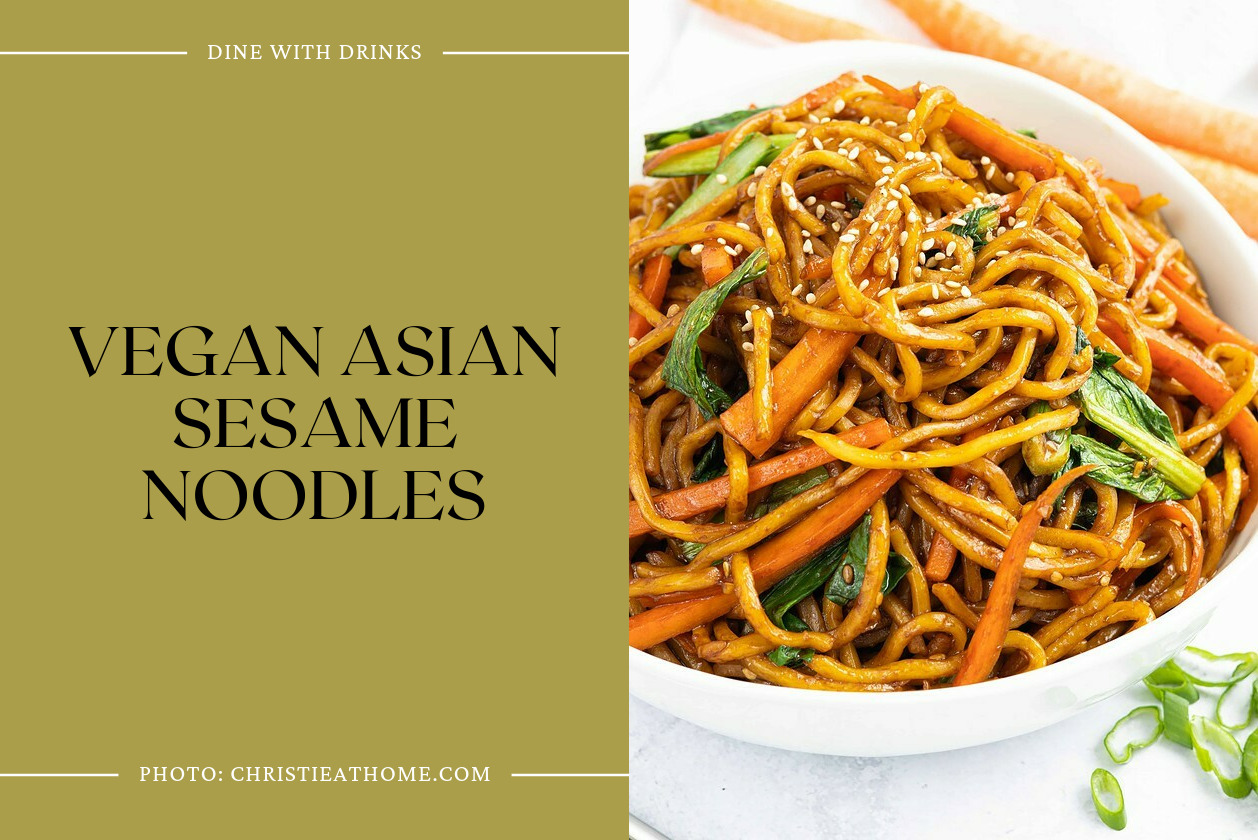 Vegan Asian Sesame Noodles is a delicious and easy-to-make dish that features thick chewy noodles coated in a glossy sesame soy sauce. Packed with carrots, yu choy, green onions, and garlic, this vegan recipe is a flavorful and satisfying option for lunch or dinner.
The sauce combination and the use of alliums add depth and richness to the dish, making it far from tasteless or boring. With a cooking time of less than 30 minutes, these noodles are a great way to incorporate more veggies into your diet. Overall, Vegan Asian Sesame Noodles is a must-try recipe for those looking for a tasty and meatless Asian-inspired dish.
4. Easy Vegan Fried Rice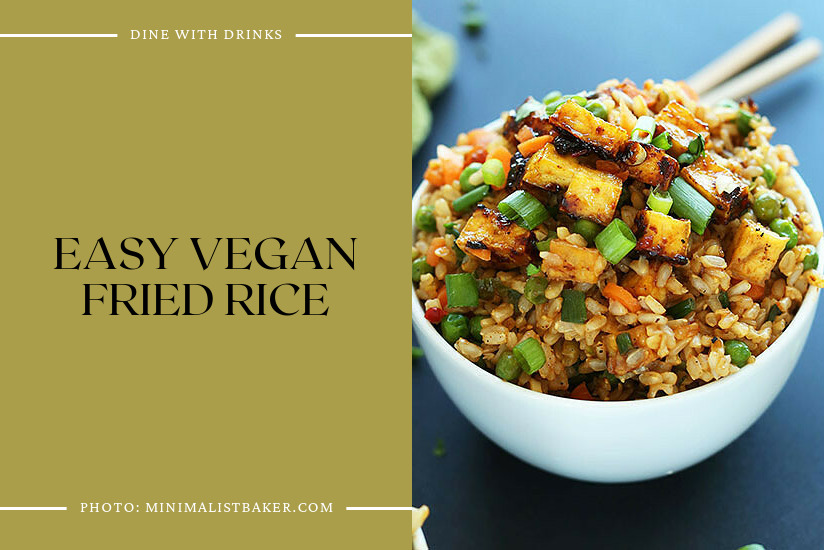 Easy Vegan Fried Rice is a flavorful and satisfying plant-based dish loaded with vegetables and crispy baked tofu. The recipe includes a delicious sauce made with tamari, peanut butter, and brown sugar, giving the dish a perfect balance of saltiness, creaminess, and sweetness.
The tofu is baked to golden brown perfection, adding a crispy texture to the dish. The addition of garlic, green onion, peas, and carrots adds freshness and color. This vegan fried rice is a healthy and delicious option for a side dish or main course.
5. Japanese Chahan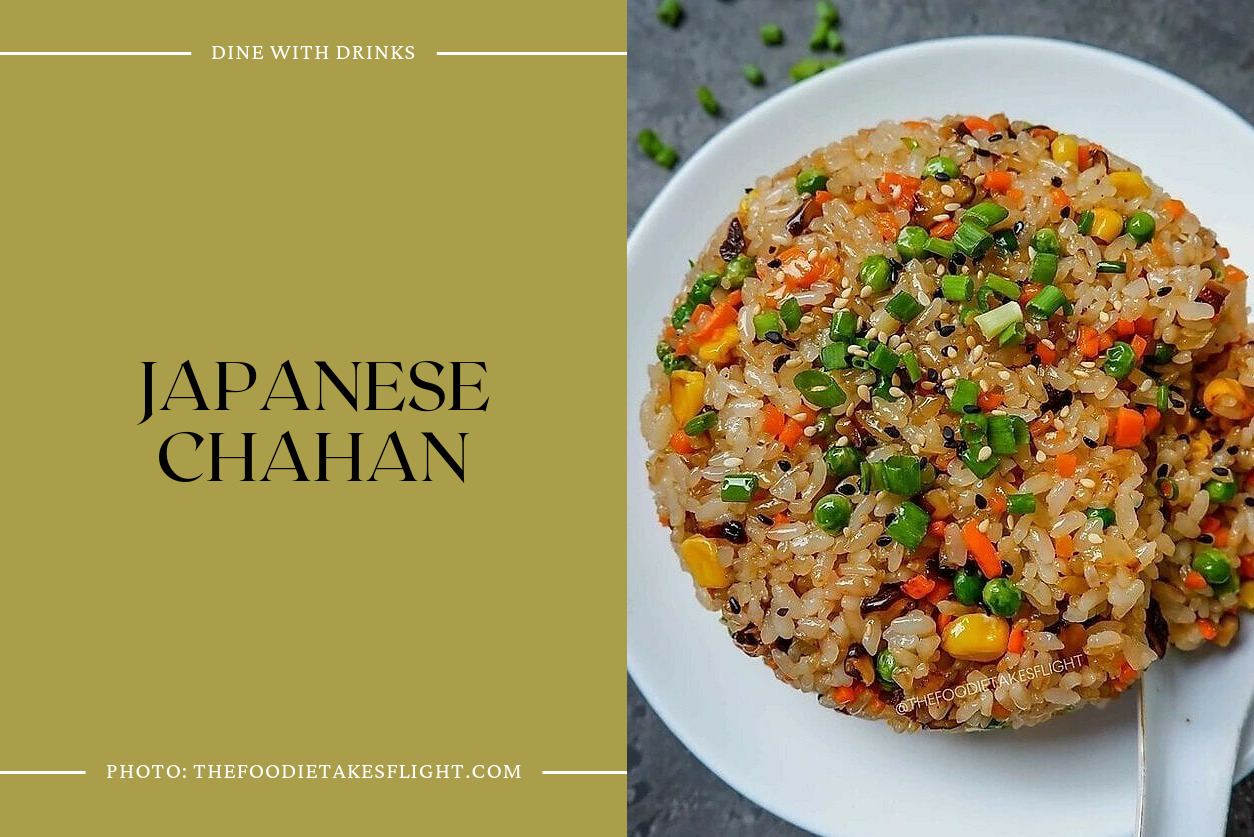 Japanese Chahan is a delicious vegan fried rice recipe that is perfect for using up leftover vegetables. Made with short grain rice, it has a sticky texture that adds to its appeal. The dish is packed with flavor from sautéed onions, garlic, carrots, corn, peas, and rehydrated shiitake mushrooms.
Seasoned with soy sauce, salt, and black pepper, it is finished off with a drizzle of sesame oil. Garnished with sesame seeds and spring onions, this dish is a satisfying and easy way to enjoy homemade Japanese-style fried rice.
6. Cold Asian Noodle Salad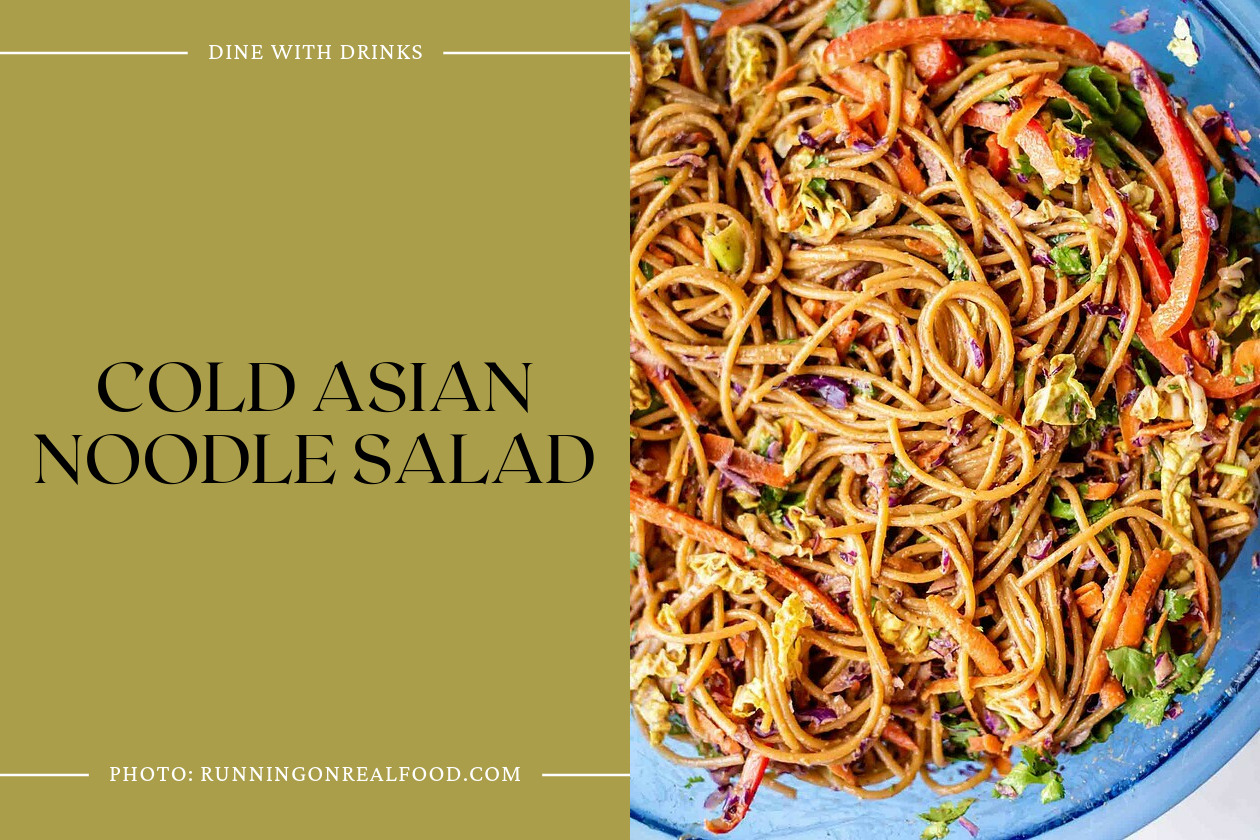 The Cold Asian Noodle Salad is a vibrant and delicious vegan dish that can be prepared in under 30 minutes. It features a zesty peanut sauce that adds a creamy and addictive flavor to the fresh and crunchy veggies and noodles. This versatile recipe can be enjoyed as a light main dish or a flavorful side salad, making it perfect for any occasion.
It can be customized with various veggies and protein options, and can even be made gluten-free or low-carb. The salad can be served cold or heated up, and it travels well, making it a great option for picnics or gatherings. Overall, the Cold Asian Noodle Salad is a delightful and satisfying vegan recipe that the whole family will enjoy.
7. Vegan Asian Salad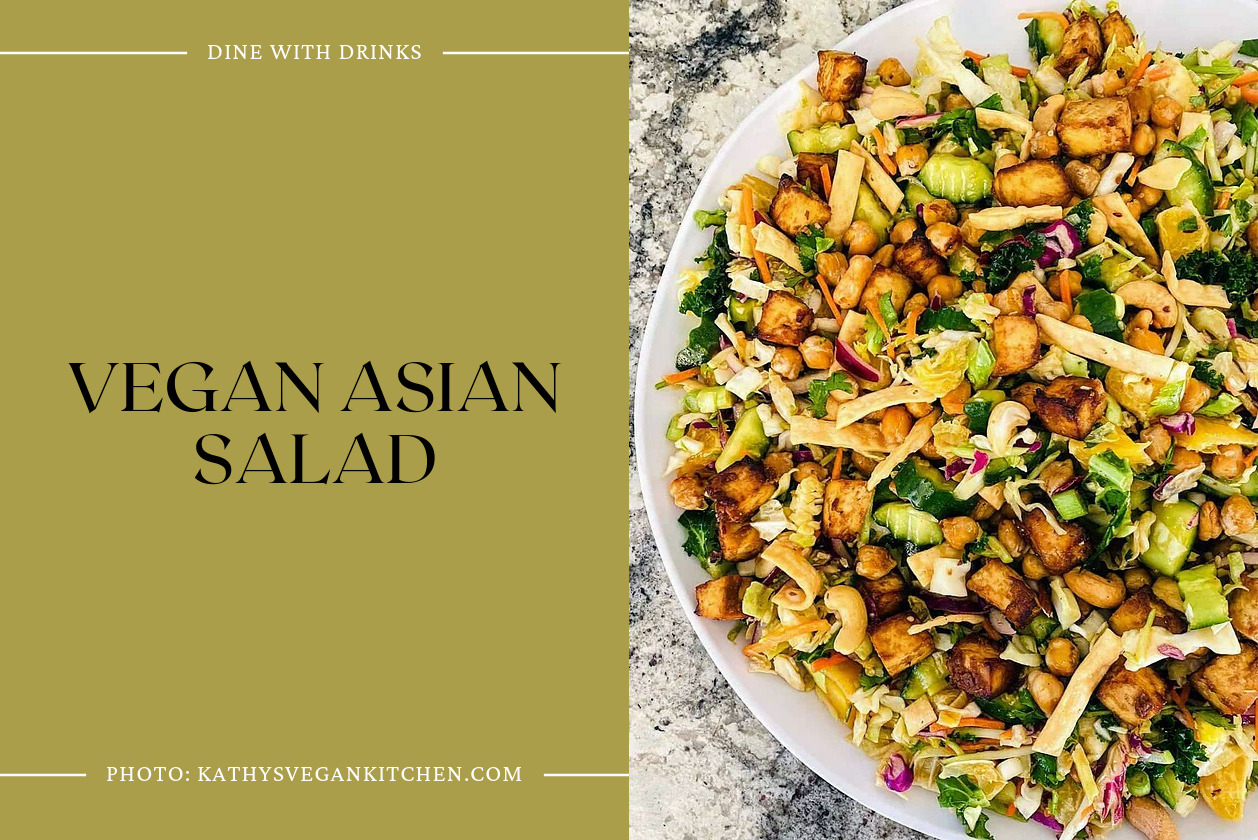 The Vegan Asian Salad is a delightful combination of spicy and sweet flavors, with a satisfying crunch. This salad features layered raw vegetables, kung pao tofu, crunchy Asian chickpeas, and cashews, topped with air-fried wonton strips.
The addition of chickpeas adds a unique and enjoyable texture, while the tangy vegan Asian dressing ties all the flavors together. Overall, this salad is a winner and a must-try for anyone looking for a delicious vegan Asian recipe.
8. Vegan Pad See Ew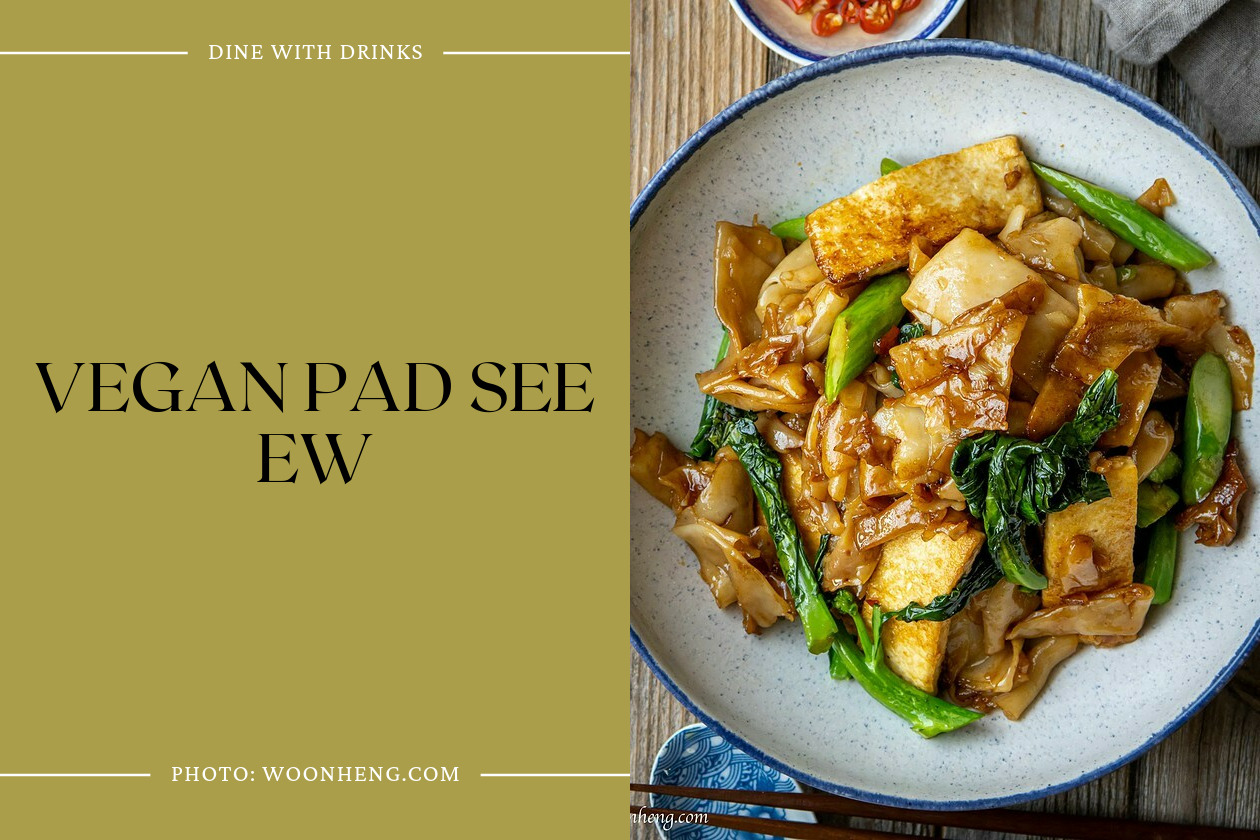 Vegan Pad See Ew is a mouth-watering Thai stir-fry dish made with flat rice noodles, tofu, and gai lan (Chinese broccoli). The combination of soy sauce, dark soy sauce, and vegan fish sauce creates a savory and flavorful sauce.
It's a quick and delicious meal that can be made in less than 30 minutes. Perfect for those craving a satisfying Asian noodle dish without any animal products.
9. Vegan Peanut Satay Noodle Soup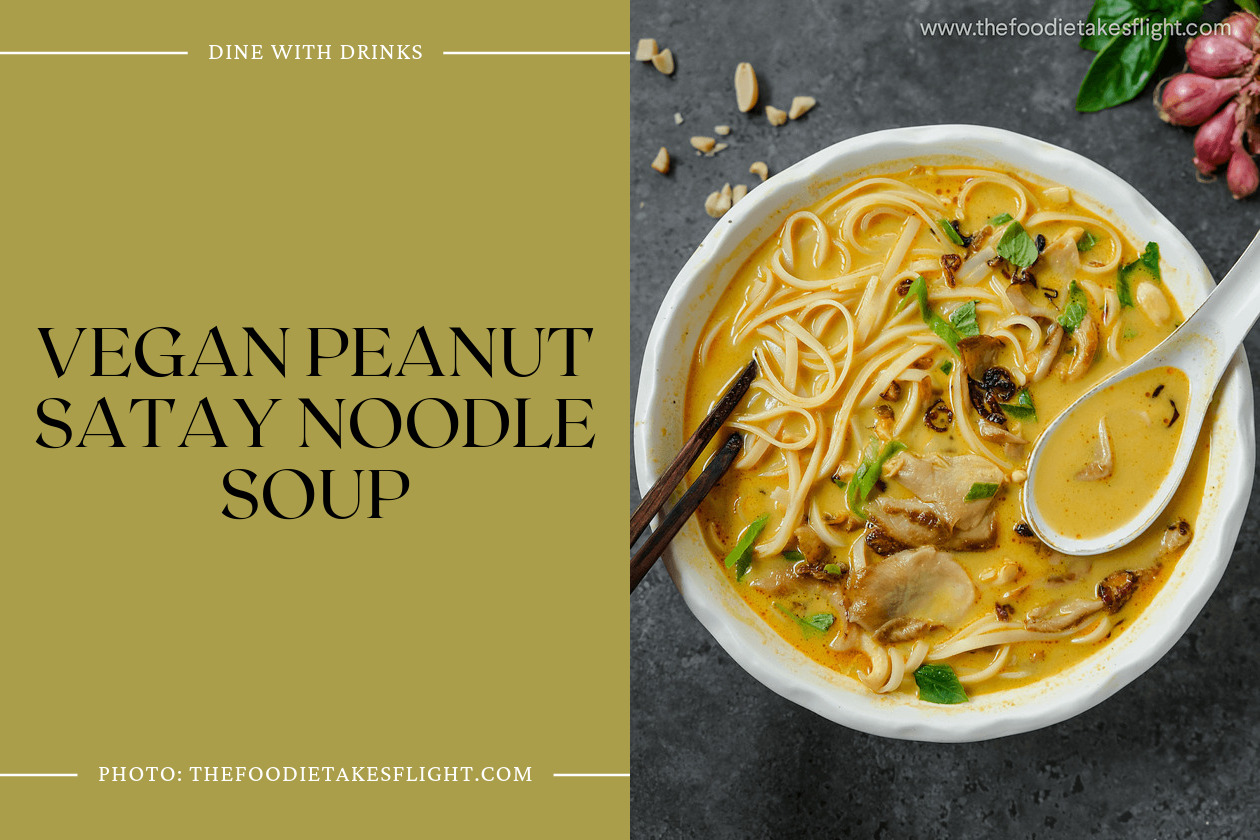 The Vegan Peanut Satay Noodle Soup is a comforting and flavorful dish that combines chewy rice noodles with a smooth and silky peanut satay broth. Topped with sautéed mushrooms, crispy shallots, scallions, Thai basil leaves, roasted peanuts, and chili oil, this soup is packed with delicious goodness.
The curry powder adds a Southeast Asian flair, while the coconut cream adds richness. It's a satisfying and aromatic bowl of noodles that will warm you up on cold days.
10. Vegan Orange Chicken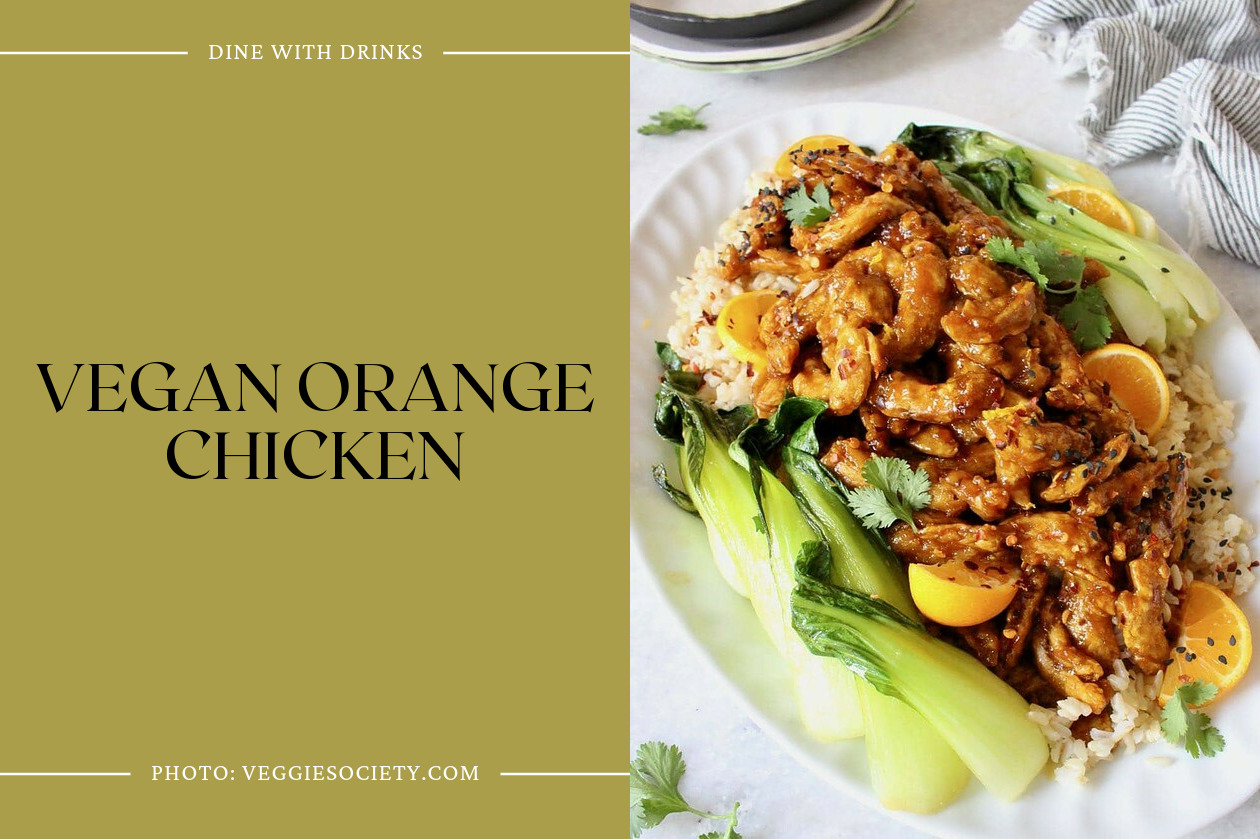 Vegan Orange Chicken is a delicious and flavorful plant-based version of the popular Asian dish. Made with soy curls and a homemade orange sauce, this recipe is gluten-free, oil-free, and whole foods plant-based. The orange sauce is sweet and tangy, made with simple ingredients like orange juice, tamari, rice vinegar, sweetener, garlic, and ginger.
The soy curls are lightly coated in tapioca, giving them a crispy texture when air fried or baked. This recipe can also be made with cauliflower or tofu as alternatives to soy curls. Overall, Vegan Orange Chicken is a must-try dish that surpasses any takeout option.
11. Asian Tofu Broccoli Stir-Fry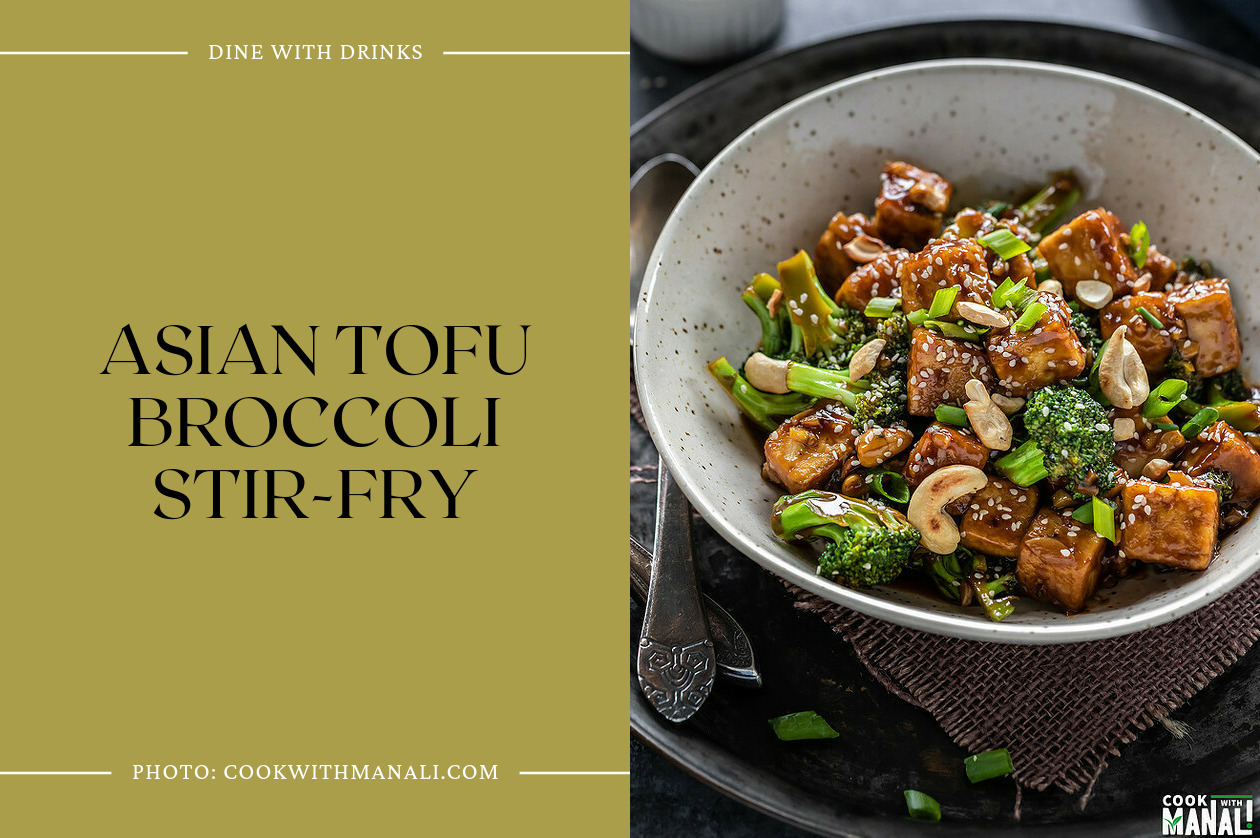 The Asian Tofu Broccoli Stir-Fry is a quick and flavorful vegan dish that is perfect for a hearty meal. Made with extra-firm tofu, broccoli, garlic, and ginger, this stir-fry is packed with delicious Asian flavors. The sauce, made with tamari, rice vinegar, brown sugar, toasted sesame oil, and cornstarch, adds a tangy and slightly sweet taste to the dish.
Garnished with green onion, roasted cashews, and sesame seeds, this stir-fry is not only tasty but also visually appealing. It pairs well with rice, noodles, or quinoa, making it a versatile option for any meal. Whether you're a vegan or just looking for a healthy and flavorful Asian recipe, the Asian Tofu Broccoli Stir-Fry is definitely worth trying.
12. Tofu with Spicy Peanut Sauce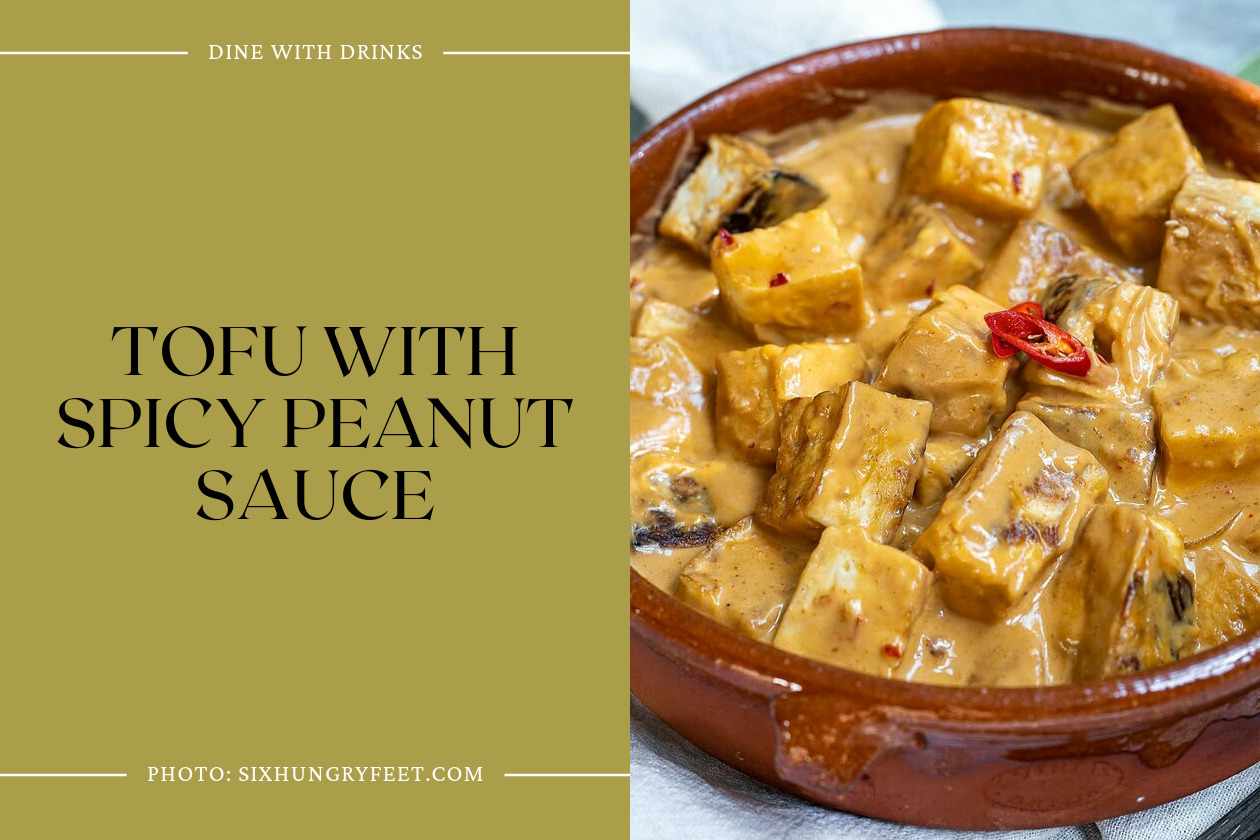 Tofu with Spicy Peanut Sauce is a creamy, rich, and nutty vegan dish that is perfect for a weeknight dinner. The tofu is pan-fried to a golden crisp and then coated in a spicy peanut butter and coconut milk sauce. It can be served as an appetizer or a main dish, and pairs well with jasmine rice or noodles.
This recipe is easy to make with just 8 simple ingredients and takes only 20 minutes of your time. It's a versatile dish that can be used in various Asian-inspired meals like poke bowls, Buddha bowls, and burritos. Overall, Tofu with Spicy Peanut Sauce is a delicious and satisfying vegan option for those craving Asian flavors.
13. Chinese-Style "Meat" Sauce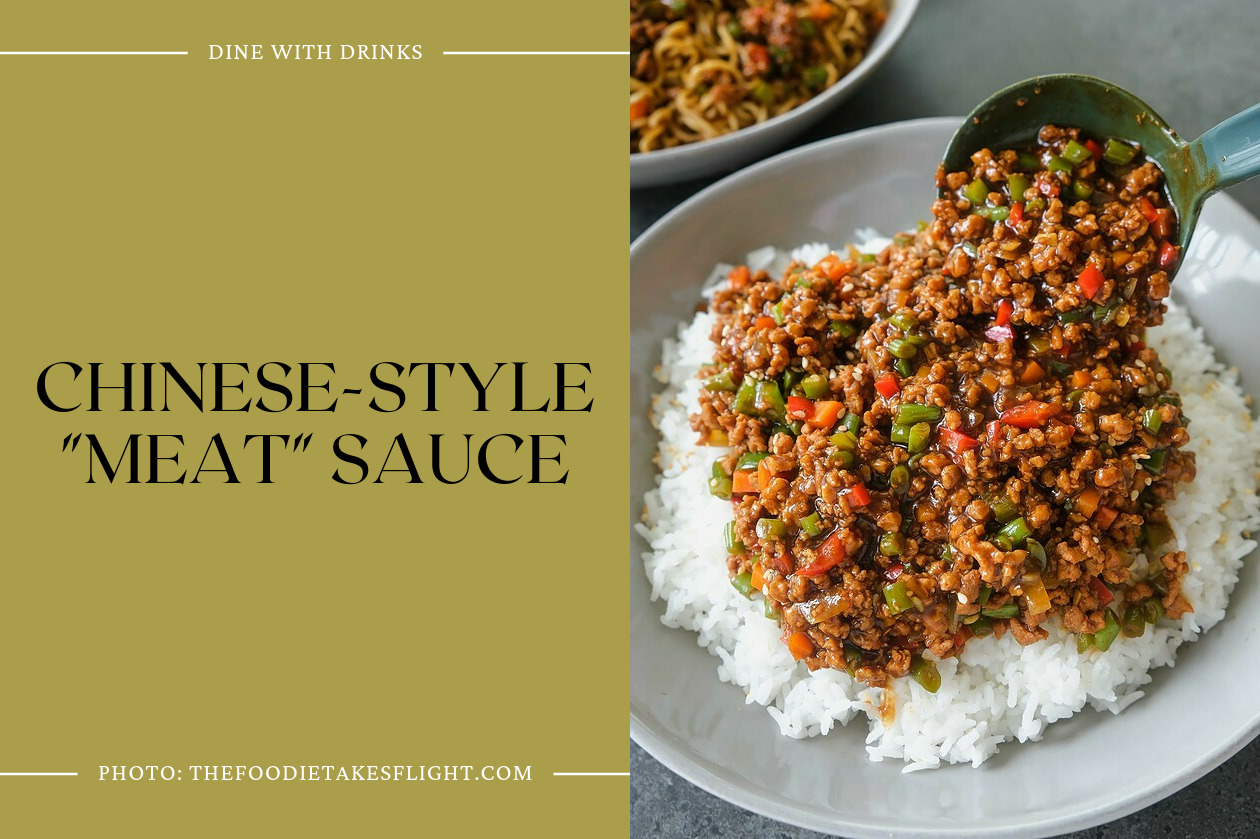 The Chinese-Style "Meat" Sauce is a delicious vegan dish packed with flavor. It features texturized vegetable protein (TVP) as a meat substitute, combined with a mix of vegetables for a satisfying bite.
The sauce is savory and rich, with a hint of spice and sweetness. It can be served over rice or noodles for a hearty and flavorful meal. Overall, this recipe is a great option for those looking for a vegan twist on traditional Asian flavors.
14. Teriyaki Noodles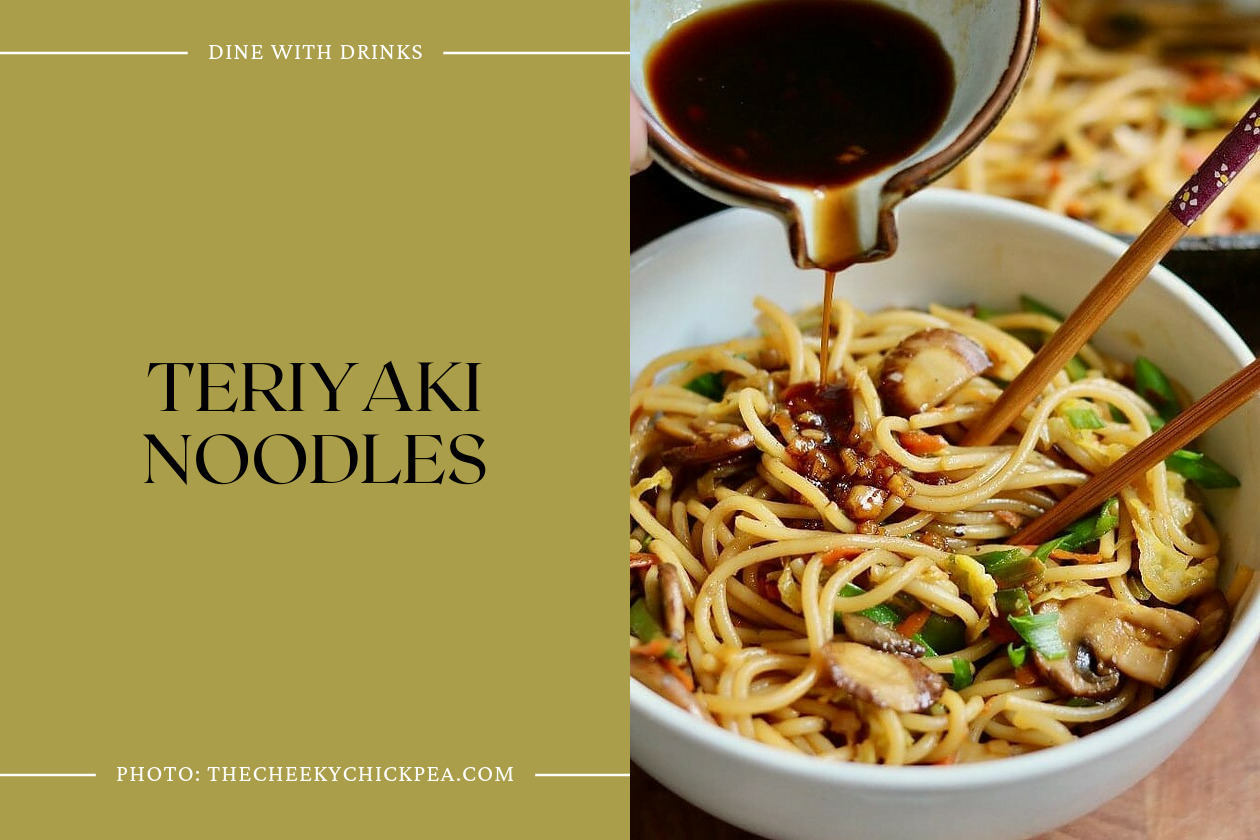 Teriyaki Noodles is a delicious and easy-to-make vegan Asian recipe. It features stir-fried veggies and noodles tossed in a homemade teriyaki sauce that is sweet, salty, and savory. The dish is versatile, as you can use different types of noodles such as spaghetti, ramen, udon, or rice noodles.
The teriyaki sauce is made with tamari, sugar, garlic, mirin, spices, and a secret ingredient – plum sauce. The addition of butter while stir-frying the vegetables gives it a hibachi-style flavor. Overall, Teriyaki Noodles is a slurpalicious, addictive, and saucy dish that will satisfy your Asian food cravings.
15. Asian Coleslaw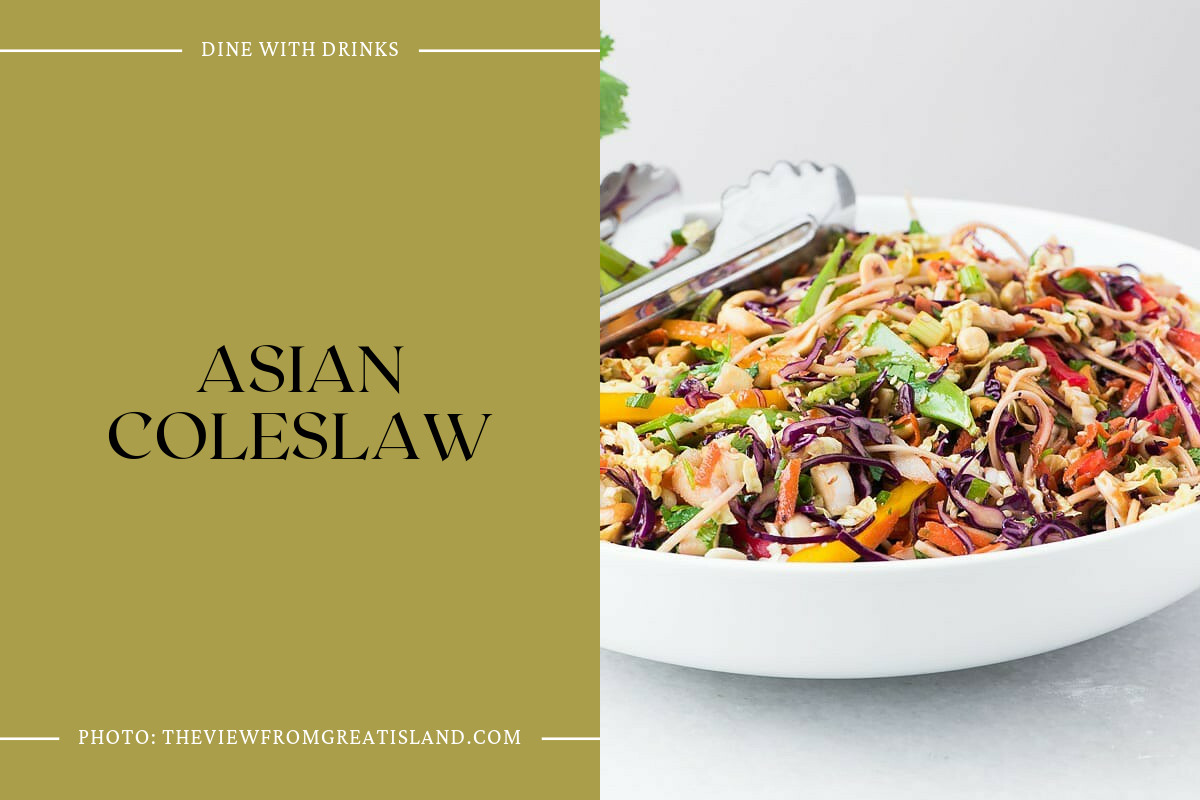 Asian Coleslaw is a vibrant and flavorful vegan salad that combines crunchy vegetables with a tangy peanut dressing. This fusion salad offers a delightful mix of colors, textures, and flavors, making it a perfect addition to any summer meal or potluck. The dressing, made with rice vinegar, sesame oil, peanut butter, soy sauce, garlic, and ginger, adds a deliciously creamy and tangy element to the slaw.
The salad itself includes ingredients like chow mein noodles, red and Napa cabbage, carrots, snow peas, bell peppers, water chestnuts, scallions, cilantro, peanuts, and optional sliced almonds. With its refreshing taste and nutritious ingredients, Asian Coleslaw is a must-try for anyone looking for a vibrant and healthy vegan salad option.
16. Vegan Crispy Korean BBQ Tofu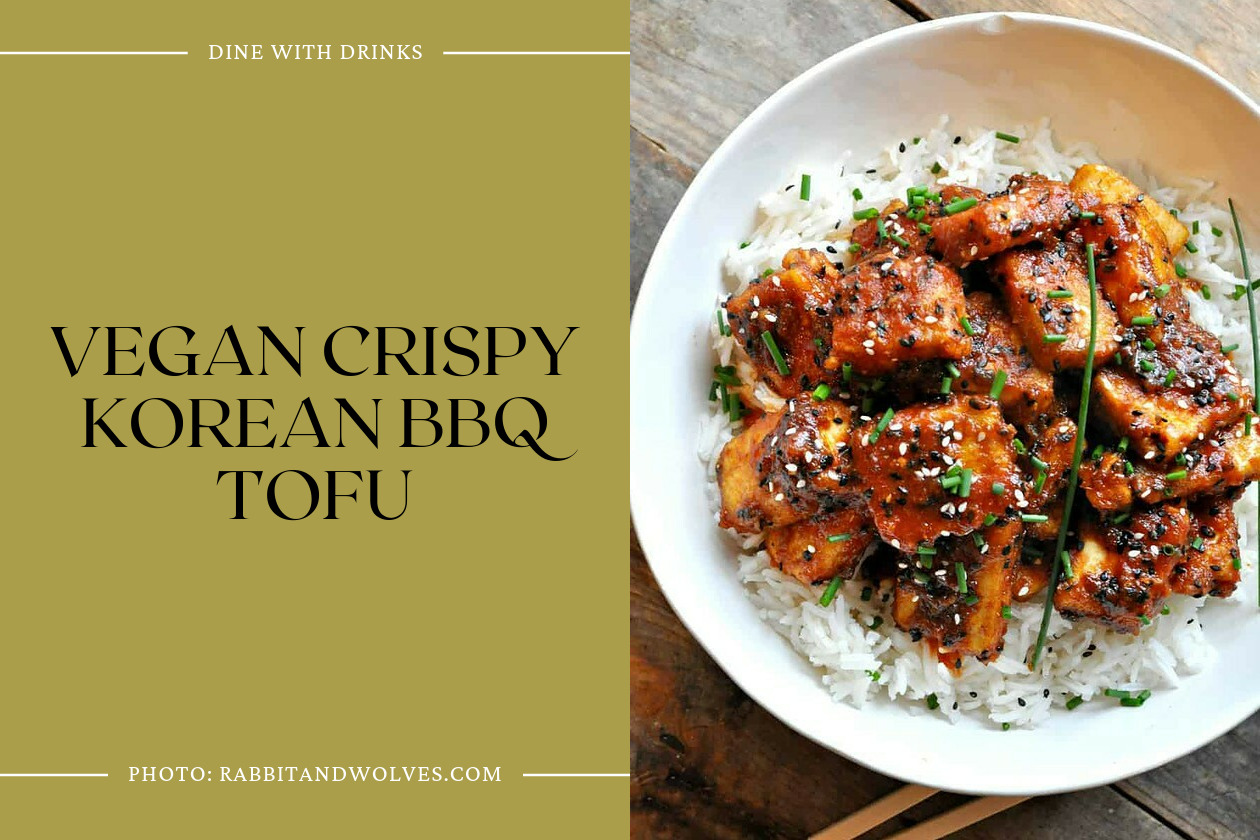 Vegan Crispy Korean BBQ Tofu is an epic dish that combines sweet, spicy, and tangy flavors. The tofu is incredibly crispy, thanks to a simple gluten-free method.
The Korean BBQ sauce is the star of the dish, with its perfect balance of sweetness, spiciness, and tanginess. This dish comes together quickly and pairs well with various vegetables. It's a comforting and delicious meal that captures the essence of Korean cuisine.
17. Broccoli with Asian-Style Garlic Sauce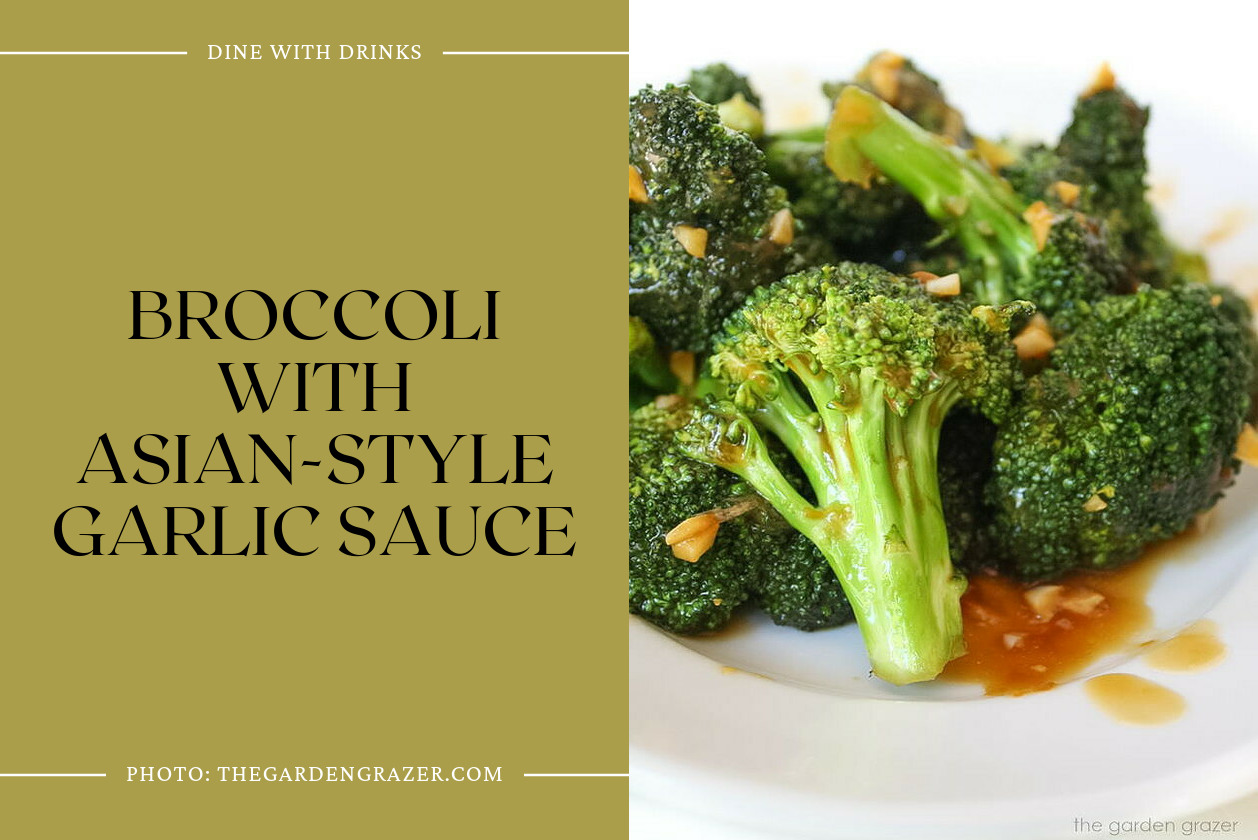 Broccoli with Asian-Style Garlic Sauce is a quick and easy vegan side dish that is packed with flavor. The fresh broccoli is drenched in a savory garlic sauce, creating a delicious combination.
The recipe is gluten-free and can be served on its own or with grains like brown rice or quinoa. Overall, it is a nutrient-packed and satisfying dish that can be prepared in just 15 minutes.