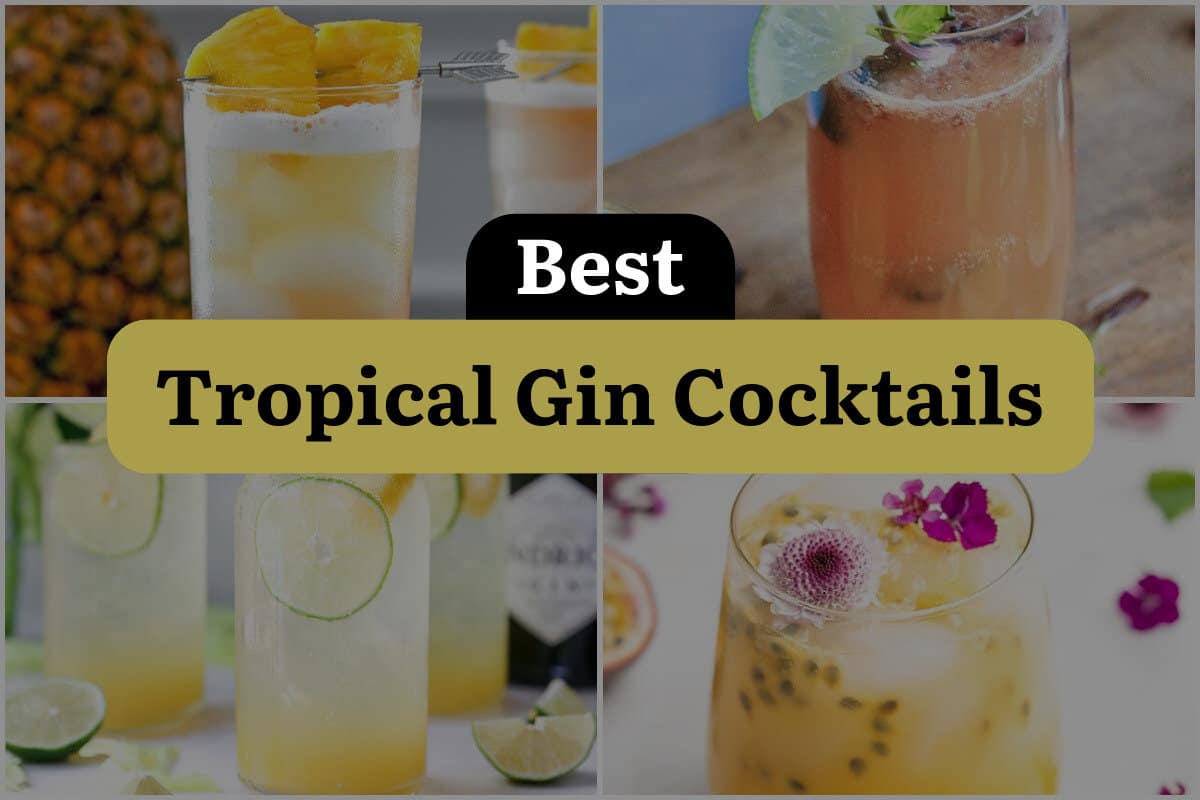 As a bartender, I've always found that the best way to transport your taste buds to a tropical paradise is through a perfectly crafted gin cocktail.
There's something about the combination of gin's botanical flavors and the sweet, tangy taste of tropical fruits that just screams vacation.
Whether you're lounging on a beach in Bali or just dreaming of warmer weather, a tropical gin cocktail is the perfect way to escape the mundane and indulge in a little bit of luxury.
From the classic Singapore Sling to the more modern Passionfruit Gin Fizz, there are countless recipes out there that can take your taste buds on a journey around the world.
But what makes a truly great tropical gin cocktail? For me, it's all about balance. The sweetness of the fruit should be complemented by the bitterness of the gin, while the acidity of citrus juices should be offset by a little bit of sugar.
And of course, a good tropical gin cocktail should always be served ice-cold, with a garnish that transports you to a far-off land.
So, whether you're a gin aficionado or just looking for a new way to spice up your happy hour, join me as I explore the best tropical gin cocktail recipes out there.
From the classics to the creative, we'll take a sip of paradise and discover what makes a truly great gin cocktail.
1. Tropical Gin Sunrise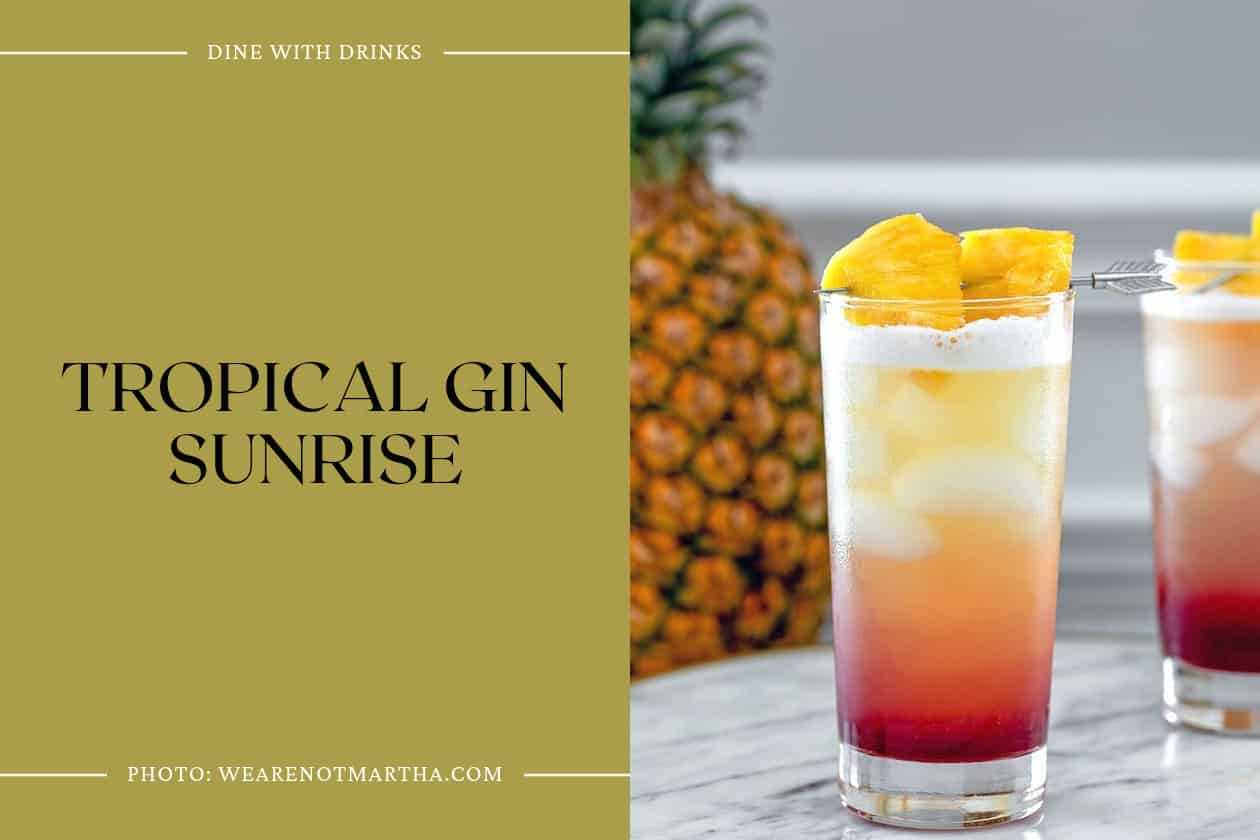 If you're looking for a tropical cocktail with a twist, the Tropical Gin Sunrise is a must-try. This visually stunning cocktail combines the sweetness of pineapple juice with the sourness of raspberry lambic and the boldness of gin. The colors of the cocktail are reminiscent of a beautiful sunrise, making it a perfect drink for summertime sipping.
The recipe is easy to follow and takes only a few minutes to prepare, making it a great option for entertaining guests or simply enjoying a relaxing evening at home. The combination of flavors in this cocktail is unique and unexpected, making it a standout among other tropical gin cocktails. Give it a try and experience the perfect balance of sweet, sour, and bold flavors.
2. Mango Blueberry Gin Fizz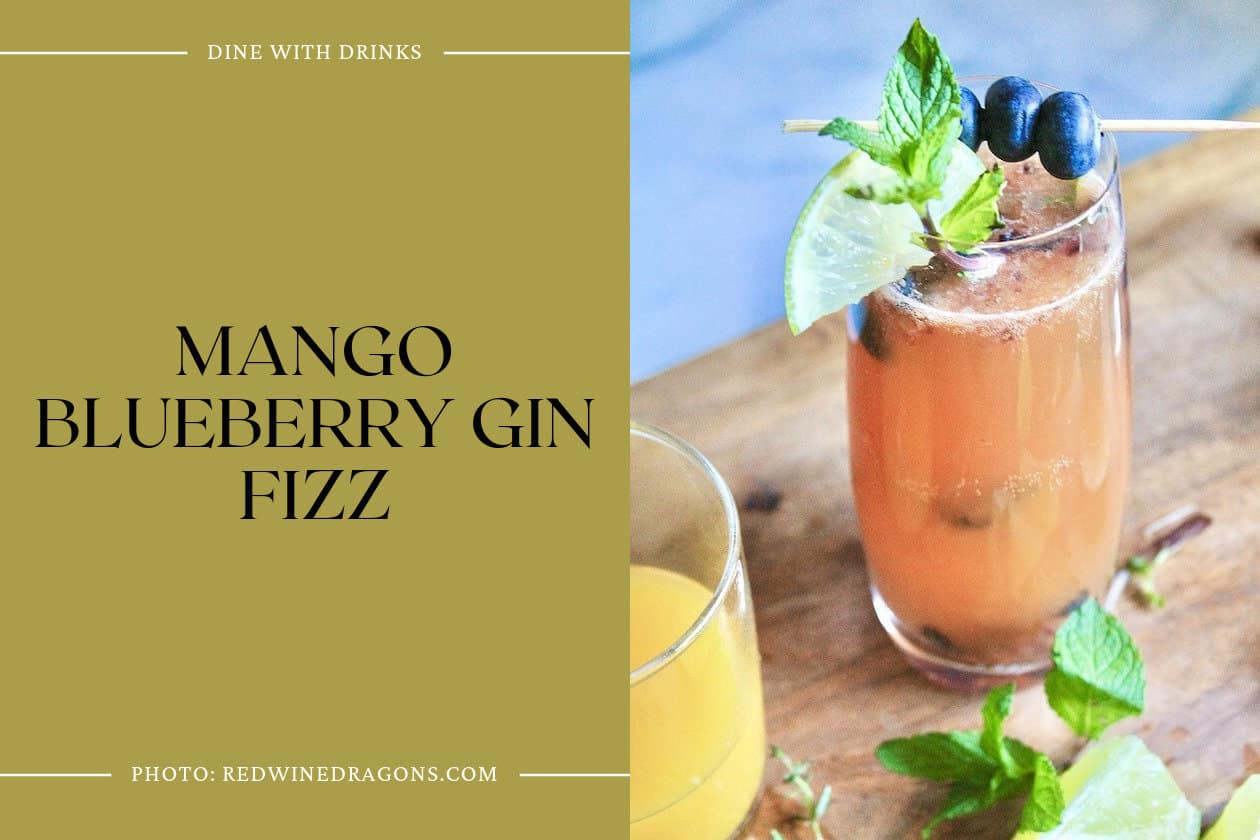 If you're looking for a refreshing and fruity gin cocktail to sip on during warm weather, the Mango Blueberry Gin Fizz is a must-try. This cocktail combines the clean taste of gin with muddled blueberries and mango nectar, balanced with a hint of lime and topped off with sparkling water.
The use of Roku Gin, with its light and botanical flavors, perfectly complements the fruity notes in the cocktail. Whether you prefer your drink with fresh blueberry bits or strained, this cocktail is sure to satisfy your thirst and taste buds. So, why not mix things up and give this tropical gin cocktail a try?
3. Pineapple Gin & Tonics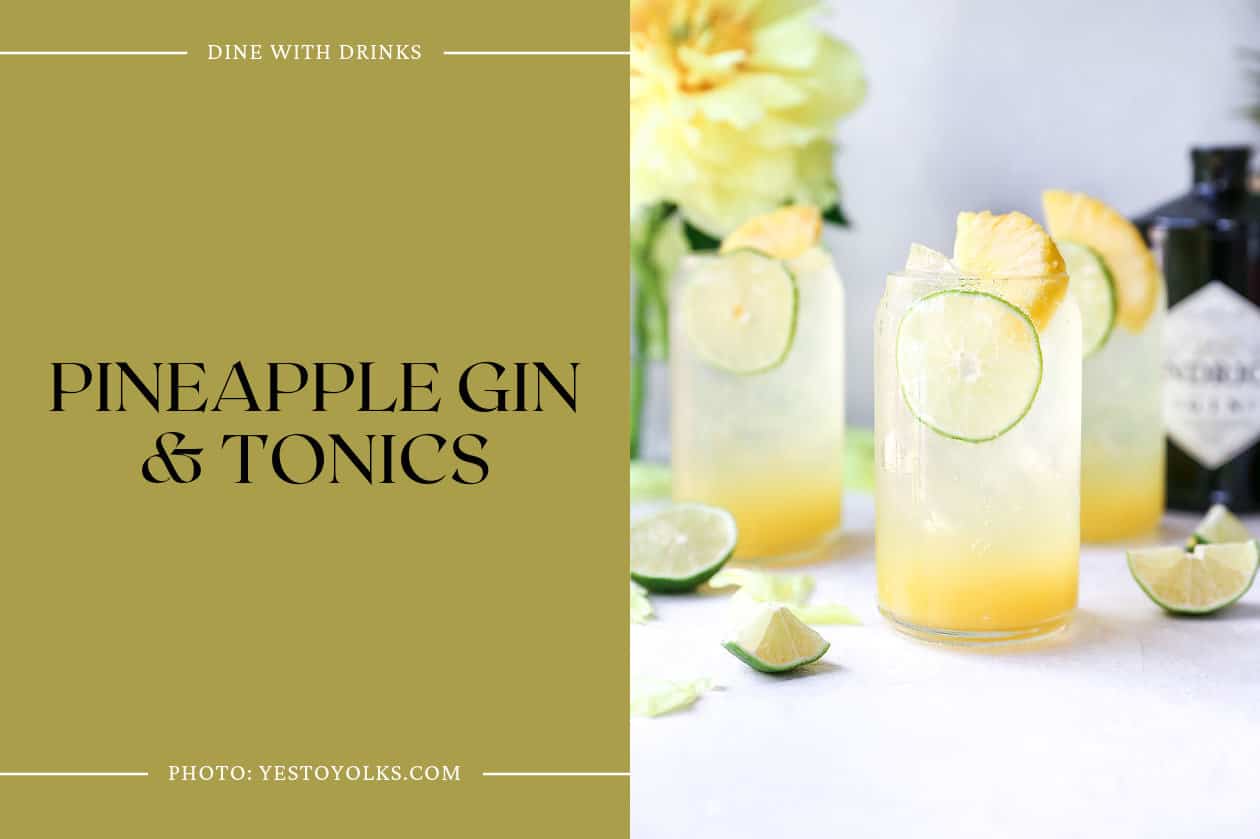 Looking for a refreshing and easy-to-make cocktail for your next summer party? Look no further than the Pineapple Gin & Tonic. This simple yet delicious cocktail only requires four ingredients: gin, tonic, limes, and pineapple juice. The key to a good gin and tonic is lots of fresh lime juice, which helps to cut some of the more pungent flavors in the glass.
The addition of pineapple juice gives this classic cocktail a tropical twist that is perfect for sipping poolside or at the beach. Whether you're a fan of gin and tonics or just looking for a fun and refreshing summer cocktail, the Pineapple Gin & Tonic is sure to please. So why not give it a try and see for yourself?
4. Passion Fruit and Gin Fizz Cocktail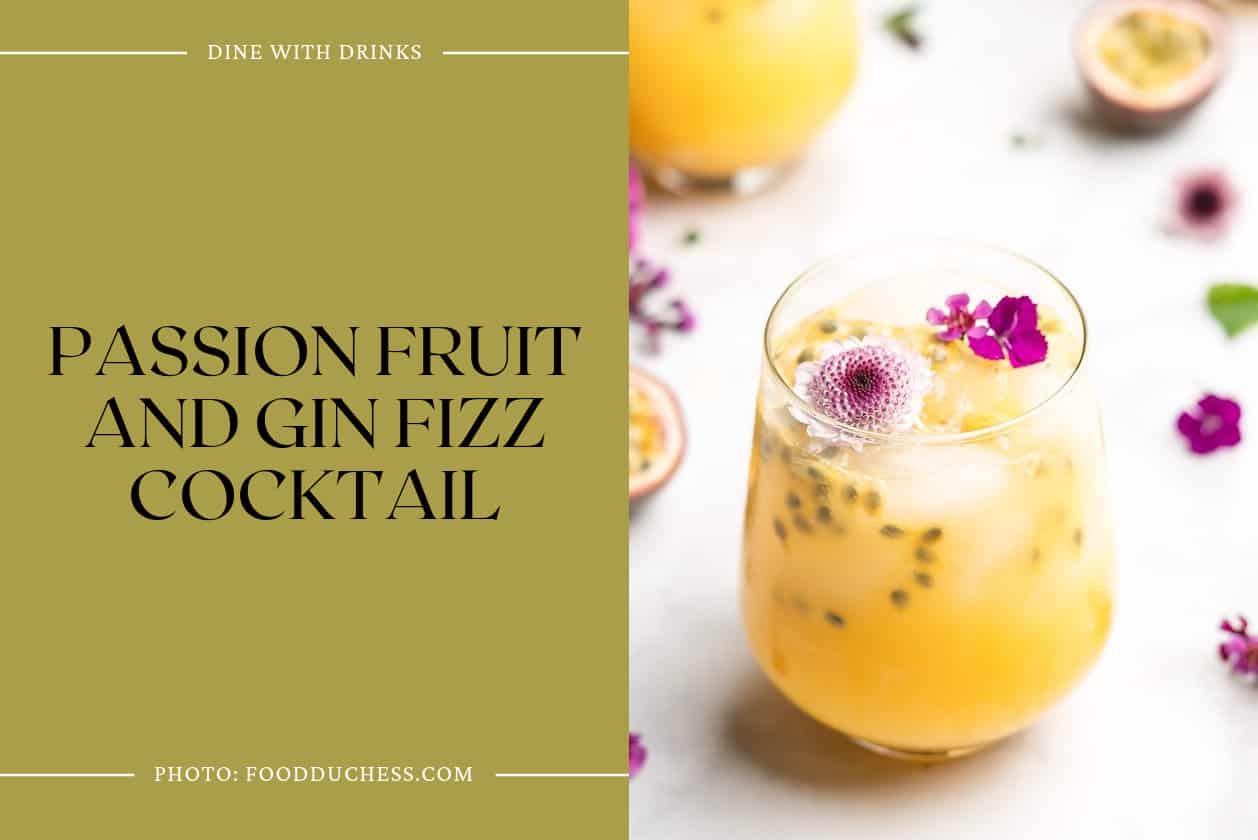 The Passion Fruit and Gin Fizz Cocktail is a tropical delight made with gin, passion fruit drink mix, club soda, and lemon bitters. It's a perfect balance of sweet and tart flavors, with the passion fruit adding a burst of tropical flavor that is simply irresistible.
The gin adds a slightly bitter taste that pairs perfectly with the passion fruit. This cocktail is perfect for sipping on a hot summer day or for impressing guests at a party.
5. Passion Fruit Gin Fizz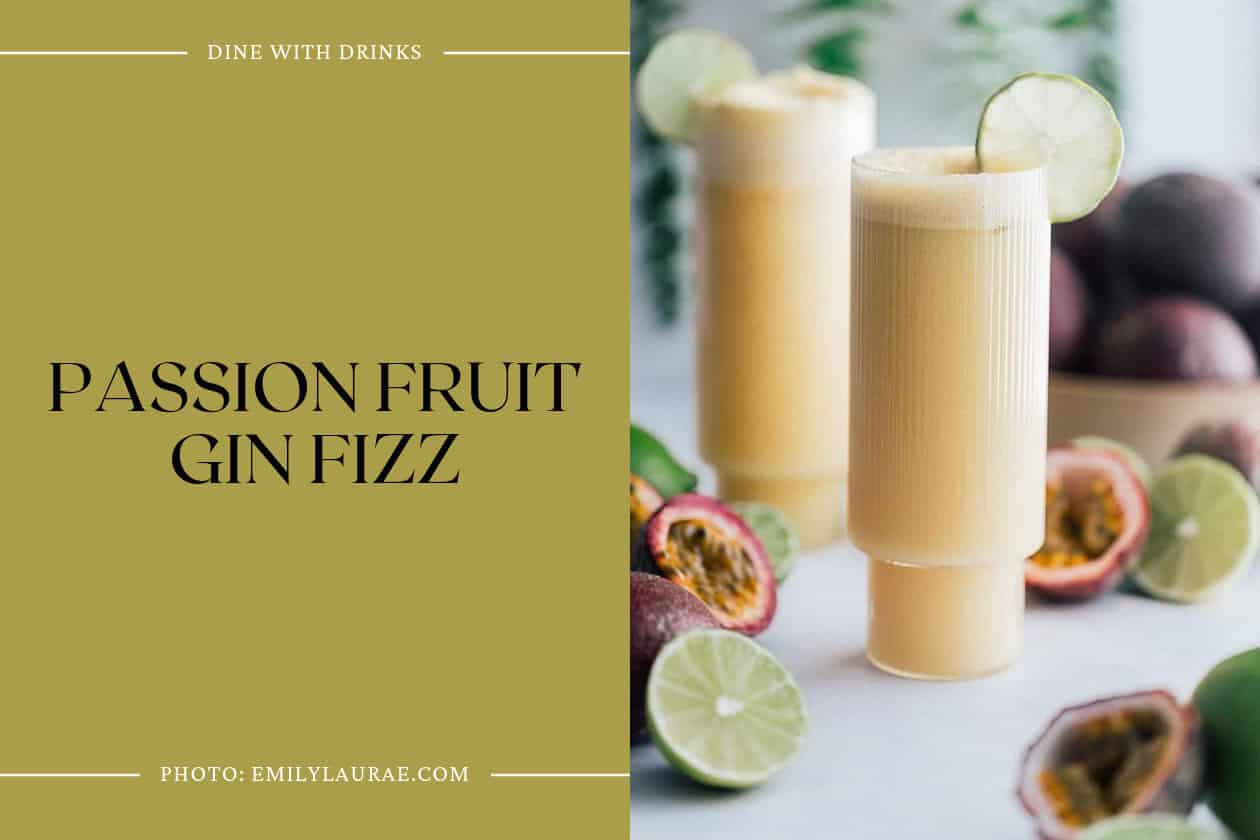 The Passion Fruit Gin Fizz is a tropical twist on the classic gin fizz cocktail. Made with passion fruit puree, gin, vanilla, and cream, this refreshing cocktail is perfect for holiday parties or year-round entertaining. The addition of egg white creates a frothy foam on top, adding a delightful texture to each sip.
The tangy and tart passion fruit flavor is a bonus to this iconic drink, making it a must-try for any gin cocktail lover. If you're looking for a fruity and tropical gin fizz recipe, the Passion Fruit Gin Fizz is definitely worth a try.
6. Strawberry Watermelon Gin Cooler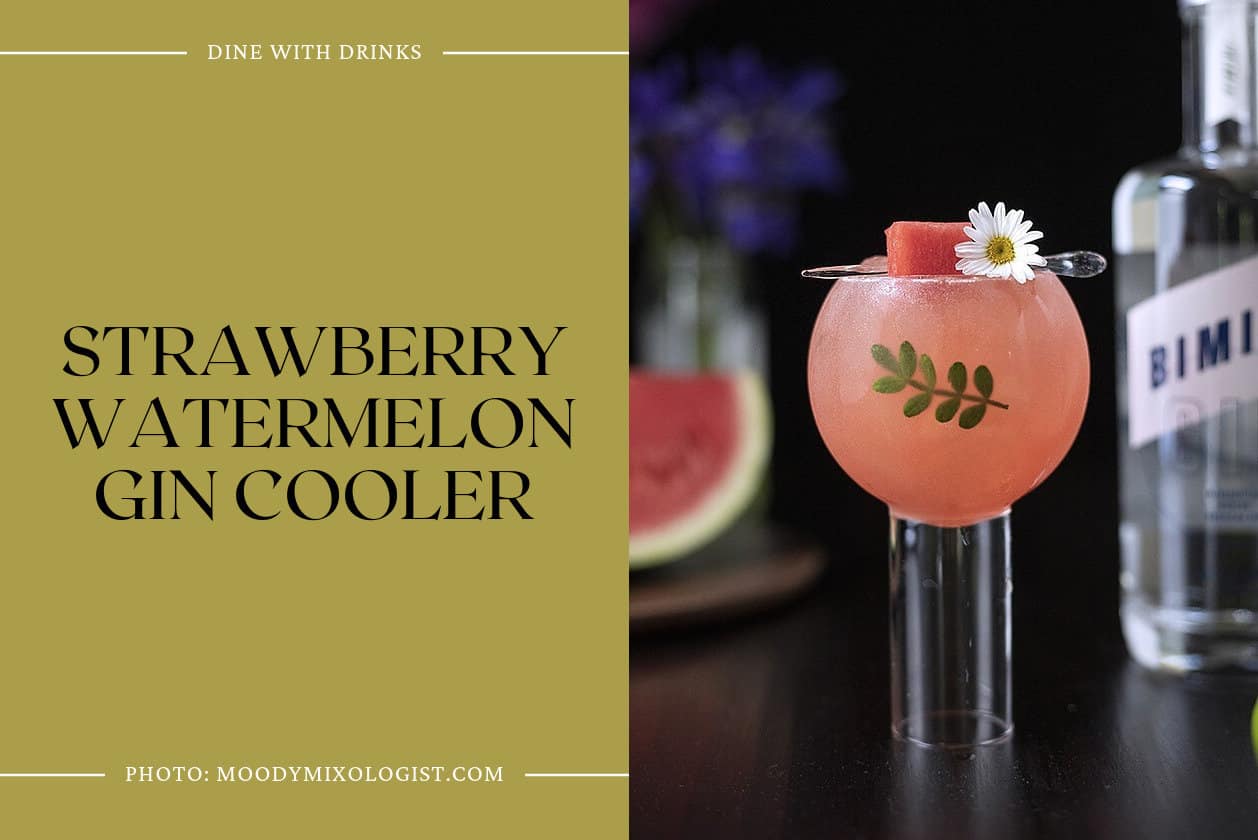 The Strawberry Watermelon Gin Cooler is a refreshing and delightful cocktail that is perfect for summertime. This cocktail is made with Bimini Gin, which is a crisp and citrusy American gin that blends well with a range of flavors.
The cocktail features muddled watermelon, homemade strawberry syrup, pink grapefruit liqueur, and lime juice, creating a sweet and sour taste that is perfect for a hot summer day. The strawberry syrup is easy to make and can be stored in the fridge for up to two weeks. This cocktail is a must-try for anyone who loves fruity and refreshing drinks.
7. Hibiscus Gin Sour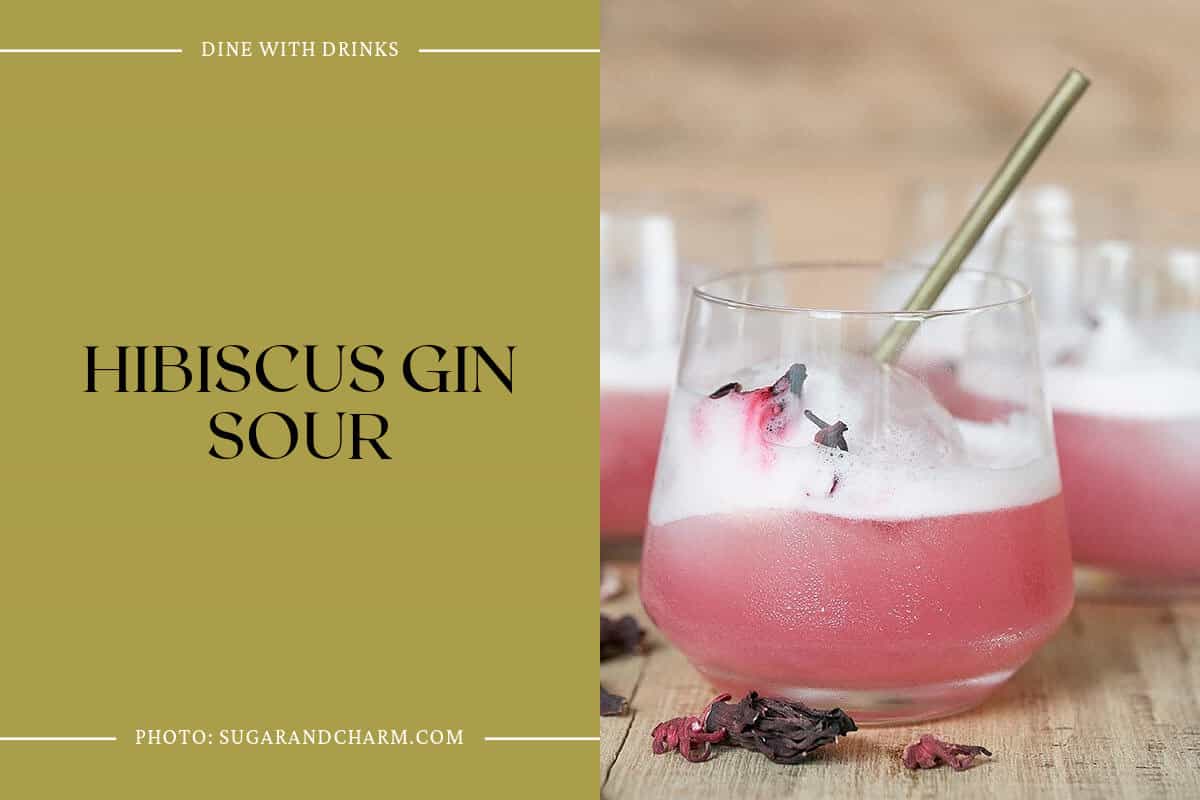 The Hibiscus Gin Sour is a refreshing tropical gin cocktail with a beautiful pink color and subtle floral fragrance. The addition of dried hibiscus flowers gives the cocktail a unique twist and adds a delightful floral flavor to the mix.
It's a classic sour drink that is easy to make and perfect for last-minute parties or impromptu get-togethers. Try it and elevate your next party to insta-worthy status!
8. Strawberry Gin and Tonic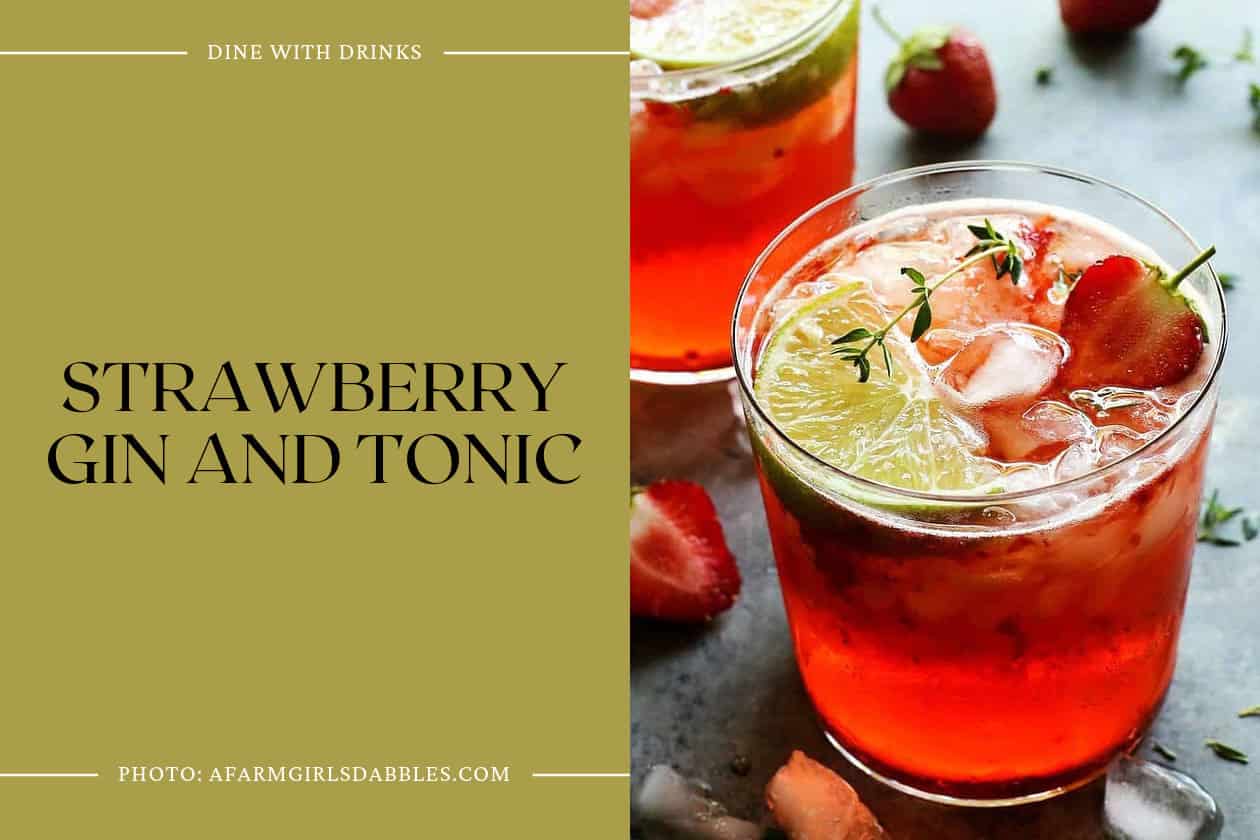 Looking for a refreshing and fruity cocktail to transport you to a tropical paradise? Look no further than the Strawberry Gin and Tonic. This summery twist on the classic gin and tonic recipe features a homemade strawberry syrup that adds a sweet and tangy flavor to the drink.
The cocktail is garnished with a ruby red strawberry or two, a fresh lime wedge, and a sprig of fresh thyme, making it as beautiful as it is delicious. Sipping on this cocktail will have you feeling like you're lounging on a beach in the tropics. Don't miss out on trying this must-have cocktail of the summer!
9. Cucumber Melon Gin Spritzers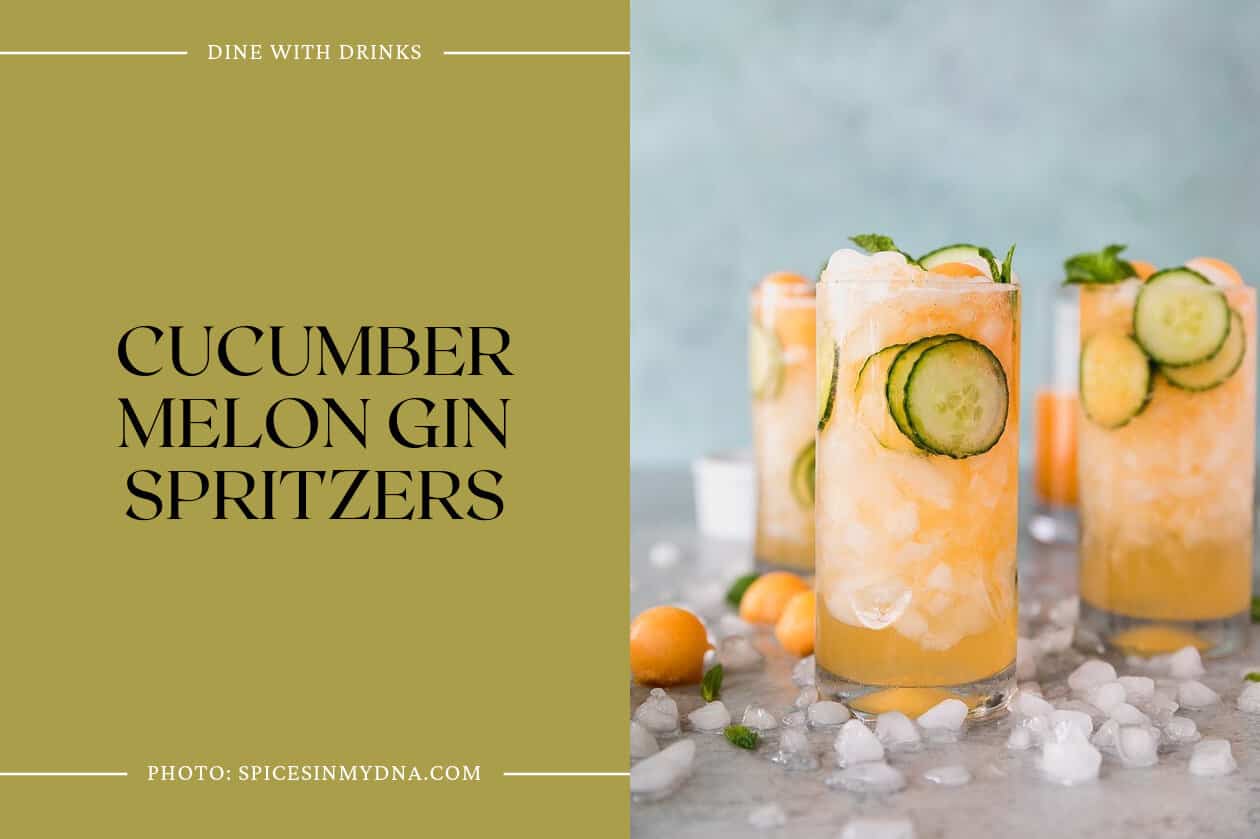 The Cucumber Melon Gin Spritzer is a refreshing and light cocktail that is perfect for summer. The drink is made with a cantaloupe infused simple syrup, fresh mint, sliced cucumber, gin, and a splash of soda water. The simple syrup is incredibly easy to make and adds a delicious fruity flavor to the cocktail.
The drink is garnished with melon balls and cucumber slices, making it a beautiful and eye-catching addition to any summer gathering. The thick texture of the simple syrup adds a unique touch to the cocktail, and the use of cucumber flavored seltzer enhances the fresh cucumber taste. The Cucumber Melon Gin Spritzer is a perfect choice for entertaining, barbecues, or just relaxing on a hot summer day.
10. Passion Fruit Gin Sidecar Cocktail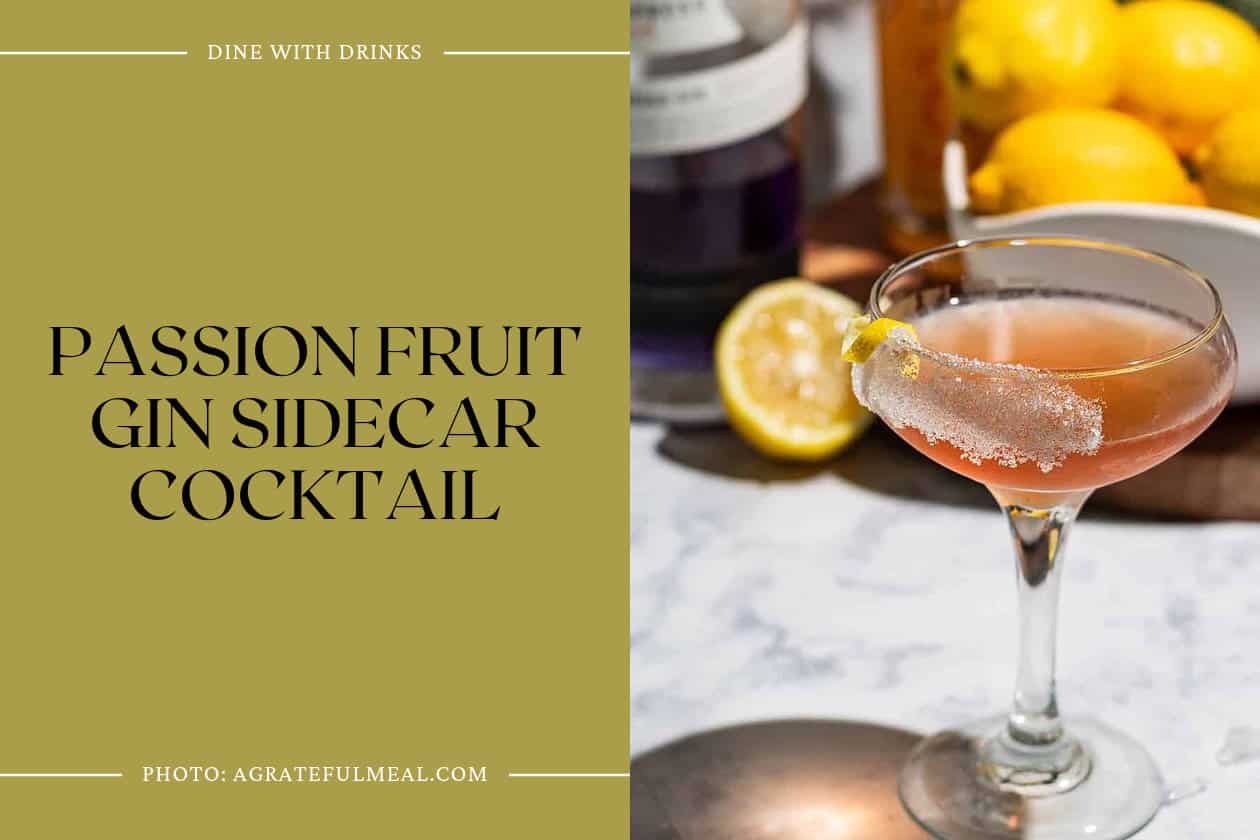 The Passion Fruit Gin Sidecar Cocktail is a refreshing twist on the classic sidecar cocktail. This tropical gin cocktail is made with passion fruit liqueur, gin, and lemon juice, giving it a sweet and tangy taste. The sugar rim and lemon twist garnish add a touch of elegance to the drink, making it perfect for a special occasion or a night in with friends.
The use of gin instead of brandy gives the cocktail a more modern twist, while the passion fruit adds a tropical hint that transports you to a sunny beach. If you're looking for a unique and delicious tropical gin cocktail, the Passion Fruit Gin Sidecar Cocktail is definitely worth trying.