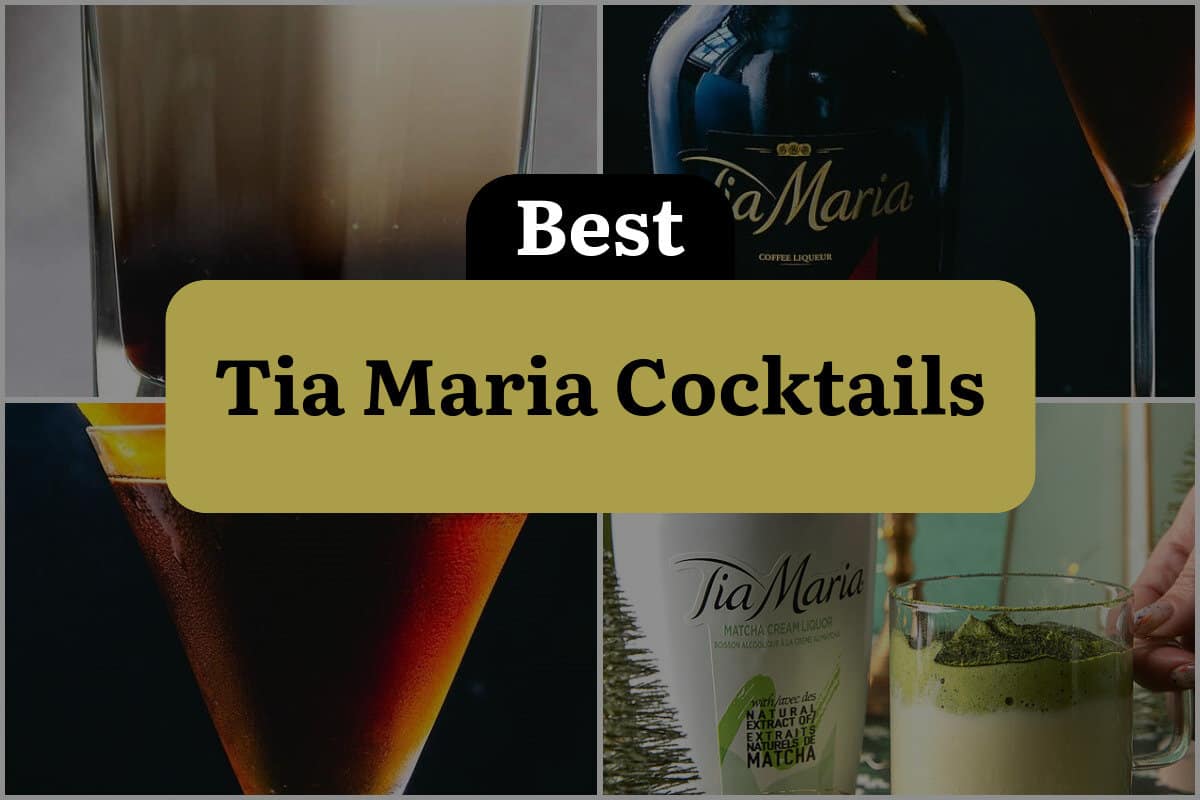 As a bartender, I am always on the lookout for new and exciting ways to mix up a drink.
One of my recent obsessions has been Tia Maria, a delicious coffee liqueur that adds a rich and complex flavor to any cocktail.
Tia Maria is made from premium Jamaican coffee beans and a blend of Jamaican rum, vanilla, and sugar.
The result is a smooth and sweet liqueur that pairs perfectly with a variety of spirits and mixers.
What I love about Tia Maria is that it can be used in a wide range of cocktails, from classic drinks like the Espresso Martini to creative concoctions that highlight its unique flavor profile.
Whether you prefer your drinks strong and boozy or light and refreshing, there is a Tia Maria cocktail out there that will suit your tastes.
In this blog post, I will be sharing some of my favorite Tia Maria cocktail recipes that are sure to impress your guests and become new favorites in your cocktail repertoire.
So grab a bottle of Tia Maria and let's get mixing!
1. Tiatip Layered Cocktail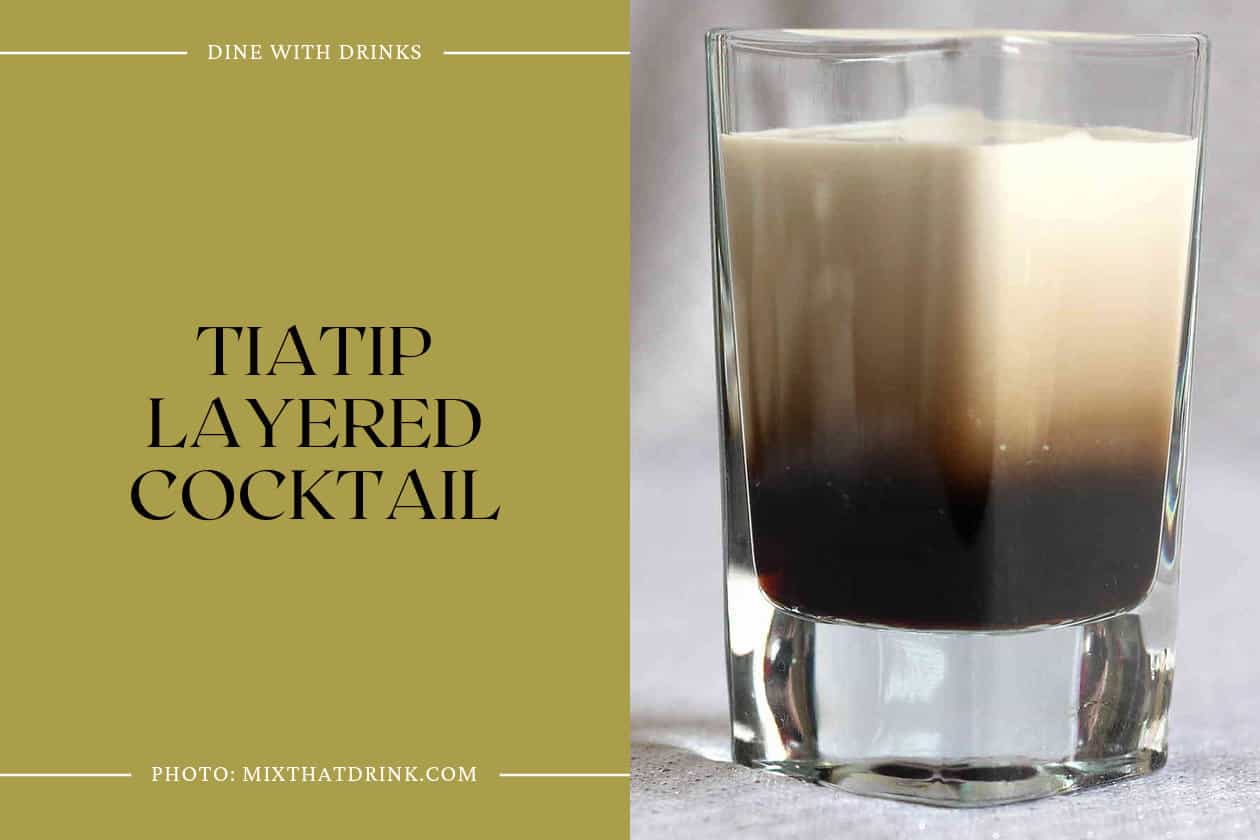 The Tiatip Layered Cocktail is a simple yet elegant drink that consists of just two ingredients: Tia Maria and Baileys, in equal parts. This cocktail is perfect for those who enjoy sweetened coffee and cream with a hint of Irish whiskey. The layered effect of the black liqueur and cream creates a visually stunning drink that is sure to impress your guests.
The best part is that it's easy to make and can be prepared ahead of time, making it perfect for parties. If you're looking for a sweet and sophisticated cocktail that's easy to make, the Tiatip Layered Cocktail is definitely worth a try.
2. Tia Maria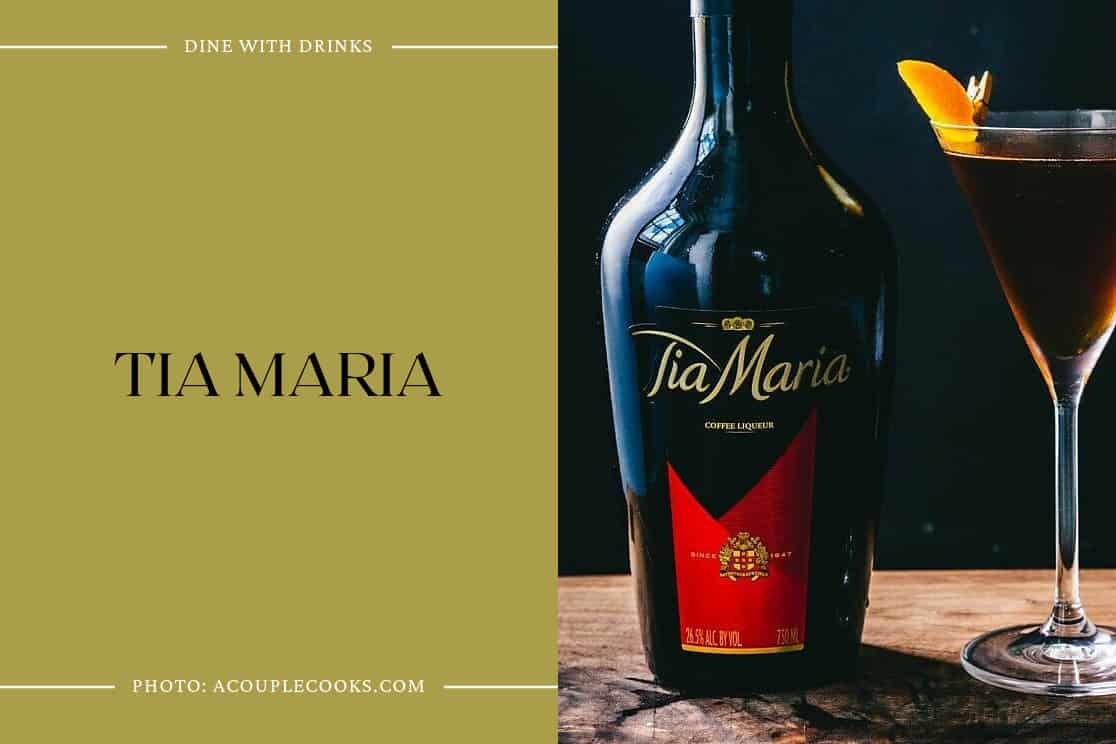 Tia Maria is a coffee liqueur that has been a favorite of many cocktail lovers for decades. It's a smooth and refined spin on Kahlua, with a sophisticated nuance in flavor that includes vanilla, caramel, and citrus notes. This liqueur is perfect for making a variety of cocktails, including the classic Espresso Martini and the next-level White Russian.
Tia Maria is sweet, with bitter coffee and strong vanilla notes, and hints of caramel and citrus. It has more depth and tastes smoother and more refined than Kahlua, with a stronger coffee flavor. If you're looking for a classy and delicious coffee liqueur to add to your liquor collection, Tia Maria is definitely worth trying.
3. Revolver Cocktail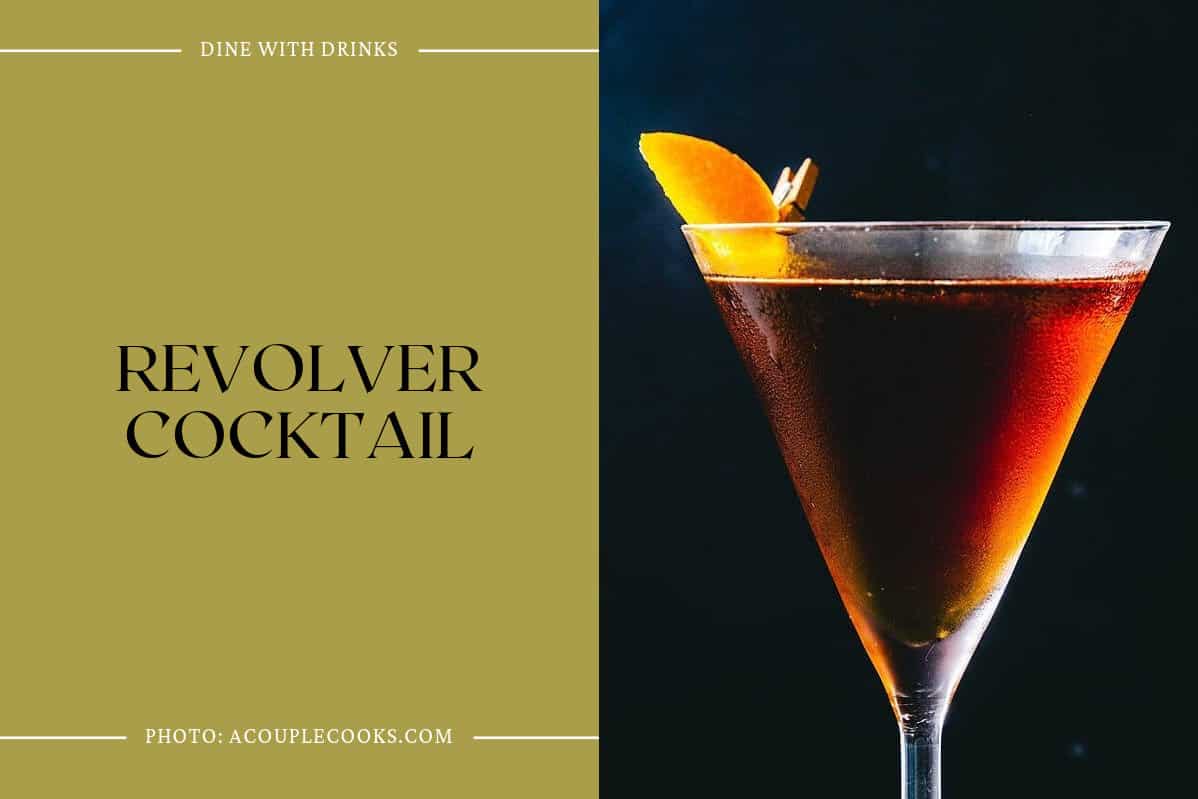 The Revolver Cocktail is a unique and intriguing twist on the classic Manhattan cocktail. It features the bold flavors of bourbon and Tia Maria, a coffee liqueur, creating a sweet and bitter taste with notes of vanilla and oak.
The addition of a flamed orange peel adds a dramatic touch and a burnt orange aroma. This cocktail is perfect for those who enjoy complex and sophisticated drinks. If you're looking to impress your friends with a stunning and delicious cocktail, the Revolver is a must-try.
4. Tia Maria Matcha White Chocolate Latte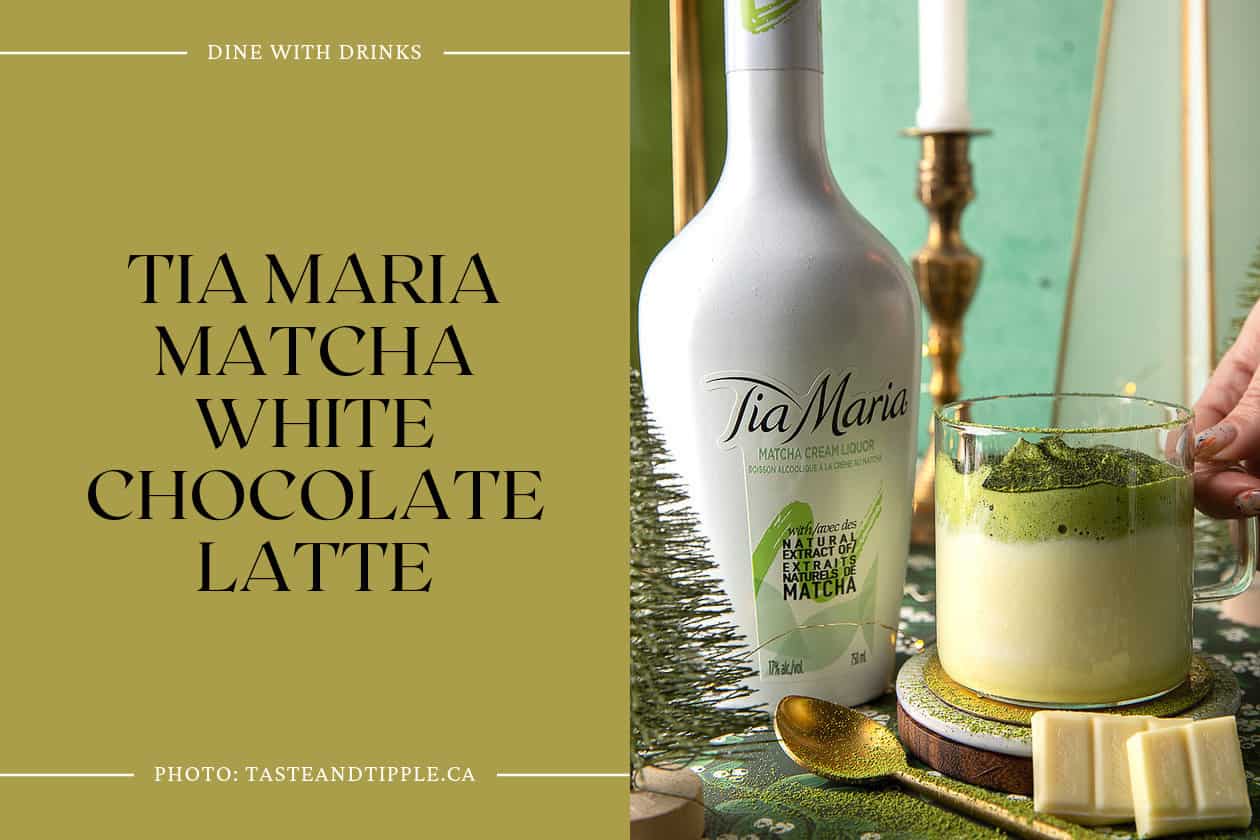 The Tia Maria Matcha White Chocolate Latte is a unique and indulgent cocktail that combines the distinctive flavors of Japanese green Matcha tea extract with the smooth finish of Tia Maria liqueur. The cocktail is topped with a velvety matcha meringue that provides a refreshing twist to the creamy white chocolate coconut milk base.
The addition of Tia Maria Matcha liqueur adds a subtle green hue to the cocktail and provides a natural caffeine boost. This cocktail is perfect for tea lovers who are looking for a new and mindful ritual to enjoy on any occasion. If you're looking for a unique and indulgent cocktail to try, the Tia Maria Matcha White Chocolate Latte is definitely worth a try.
5. Tia Maria Espresso Martini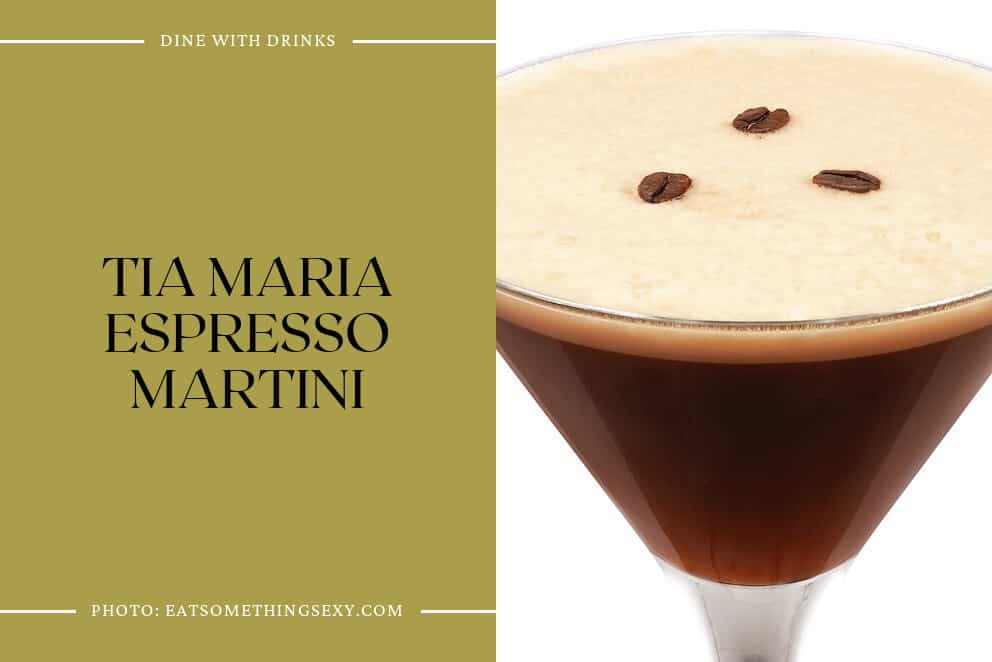 The Tia Maria Espresso Martini is a dangerously delicious combination of alcohol and caffeine made with Tia Maria Cold Brew Coffee Liqueur. It's rich and intense with hints of vanilla, roasted nut, and dark chocolate.
This cocktail is perfect for a romantic occasion or as a pre-dinner drink. If you're a fan of flavored coffee drinks, try making it with vanilla vodka for a delicious twist. It's definitely worth trying for anyone who loves a good espresso martini.
6. Spanish Coffee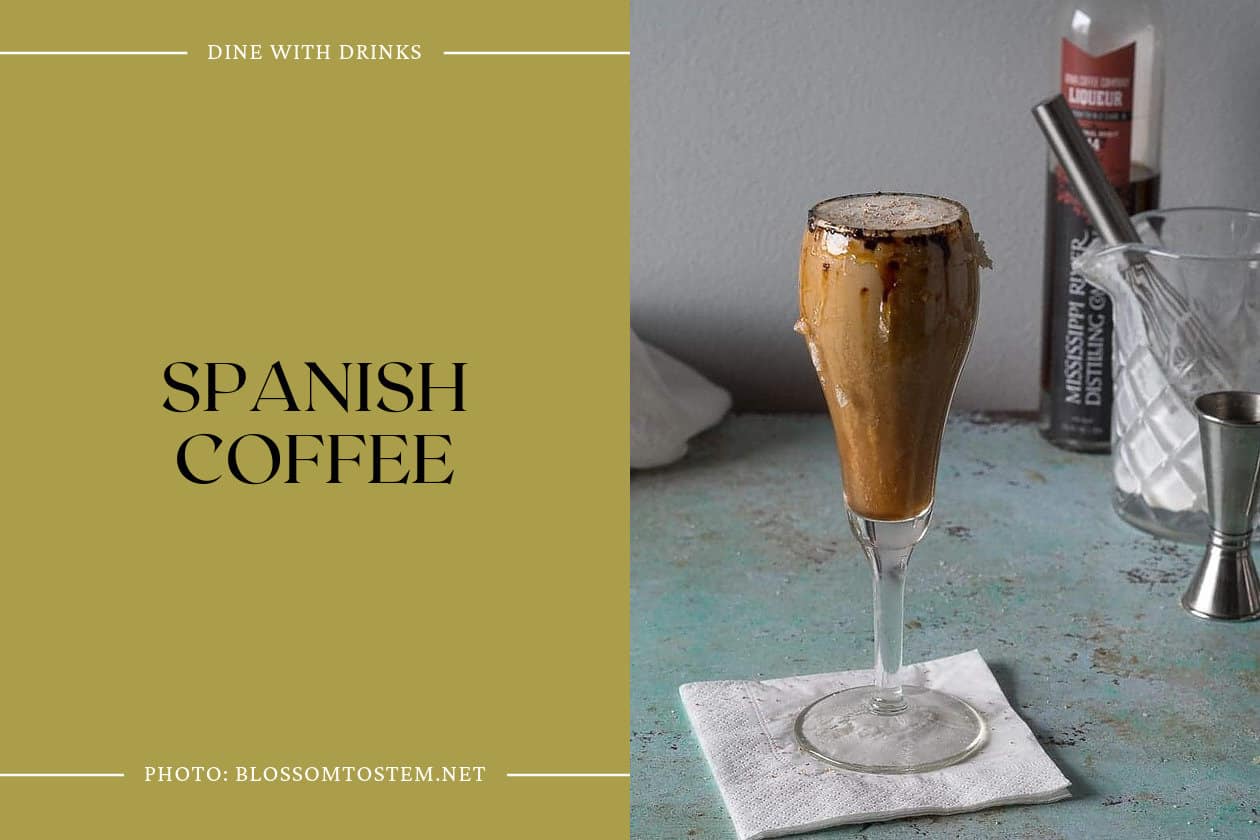 Looking for a warm, bittersweet coffee cocktail to enjoy on a cold night? Look no further than the Spanish Coffee, a dessert drink that originated at Huber's Cafe in Portland, Oregon in the 1970s. This American take on the traditional Spanish Carajillo combines freshly brewed coffee, coffee liqueur, and lightly whipped cream, with a caramelized-sugared rim made with overproof rum and triple sec.
It's a high-drama drink that's perfect for brunch or as a New Year's Eve celebration. The bitterness of the coffee is tempered by the sweetness of the caramelized rim, making for a complex and satisfying flavor. If you're looking for a unique and exciting cocktail to try, the Spanish Coffee is definitely worth a shot.
7. Chocolate Raspberry Martini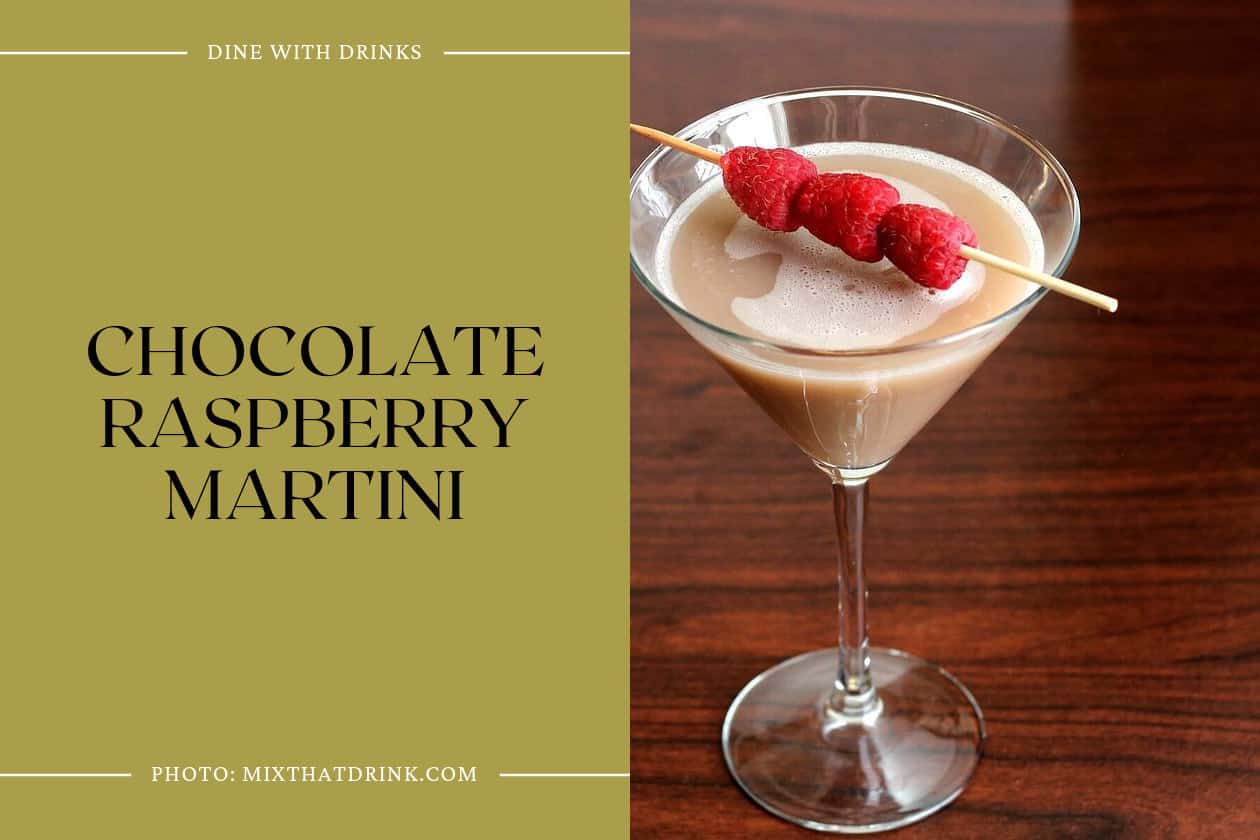 The Chocolate Raspberry Martini is a sweet and indulgent cocktail made with raspberry vodka and a splash of Tia Maria. The addition of cream adds a rich and creamy texture to the drink, making it a great substitute for dessert.
It's perfect for a romantic evening or a nightcap, and can be garnished with fresh raspberries, cocoa powder, or chocolate kisses.
8. Velvet Hammer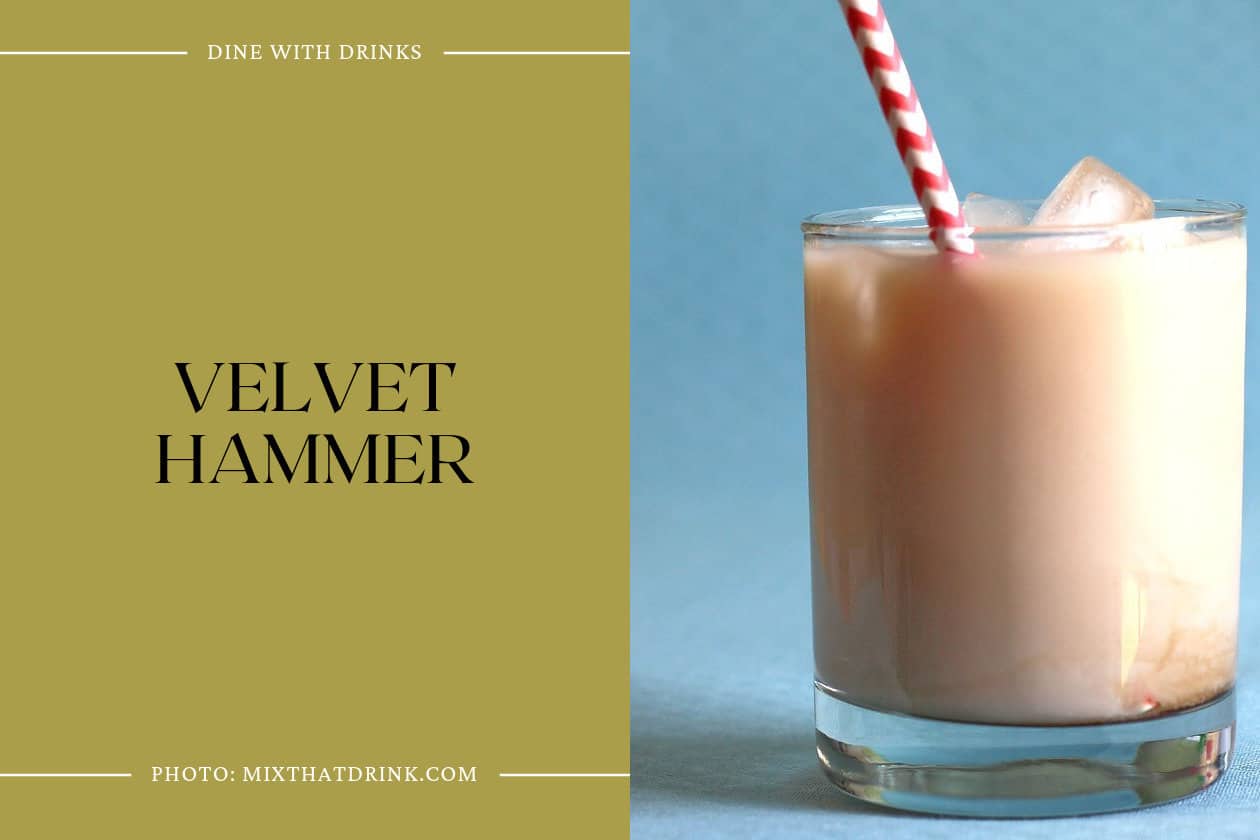 If you're looking for a cocktail that packs a punch but is still smooth and creamy, the Velvet Hammer is a must-try. This cocktail is a sophisticated blend of cognac, Tia Maria, creme de cacao, Cointreau, and cream, resulting in a heavenly mix of orange and chocolate flavors with subtle notes of vanilla, caramel, and fruit.
The heavy cream adds a silky texture to the drink, making it a perfect nightcap or light dessert drink. While the alcohol level is strong, it's well balanced with the overall flavors of the drink. If you're a fan of the Velvet Hammer, you might also enjoy the Brandy Alexander, Cafe D'Amour, or East India cocktail. Give the Velvet Hammer a try and experience the deliciousness for yourself.
9. Dirty Banana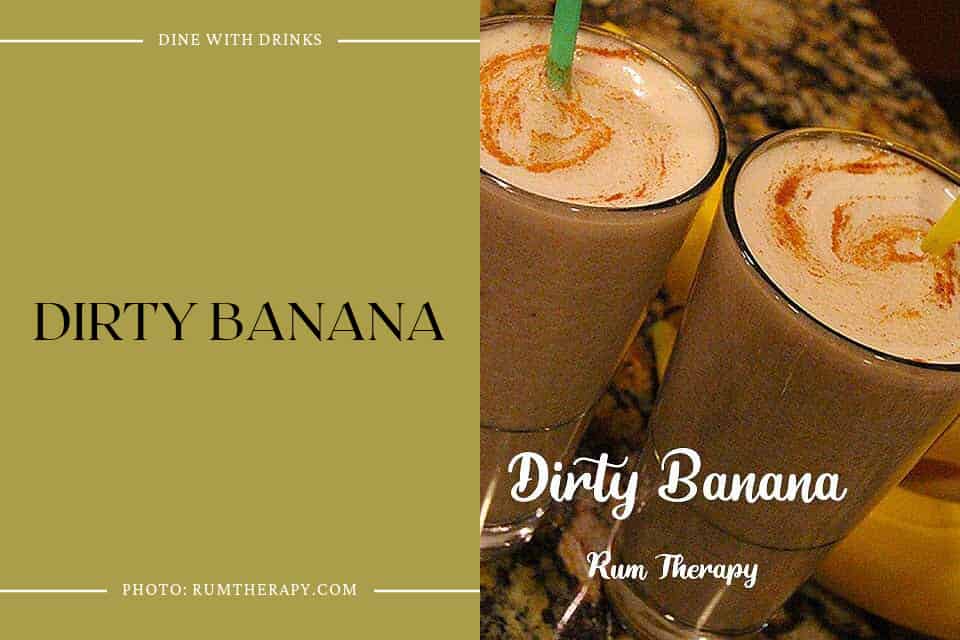 If you're looking for a tropical cocktail that will transport you to the beaches of Jamaica, then the Dirty Banana is the perfect choice. This delicious cocktail combines the flavors of fresh banana, dark rum, and coffee liqueur to create a drink that is both sweet and rich.
Sprinkled with cinnamon or allspice, this cocktail is sure to satisfy your taste buds and leave you wanting more. Whether you're sipping it on a warm summer day or enjoying it as a nightcap, the Dirty Banana is a must-try for any Tia Maria lover. So why not give it a try and experience the taste of Jamaica in your own home?