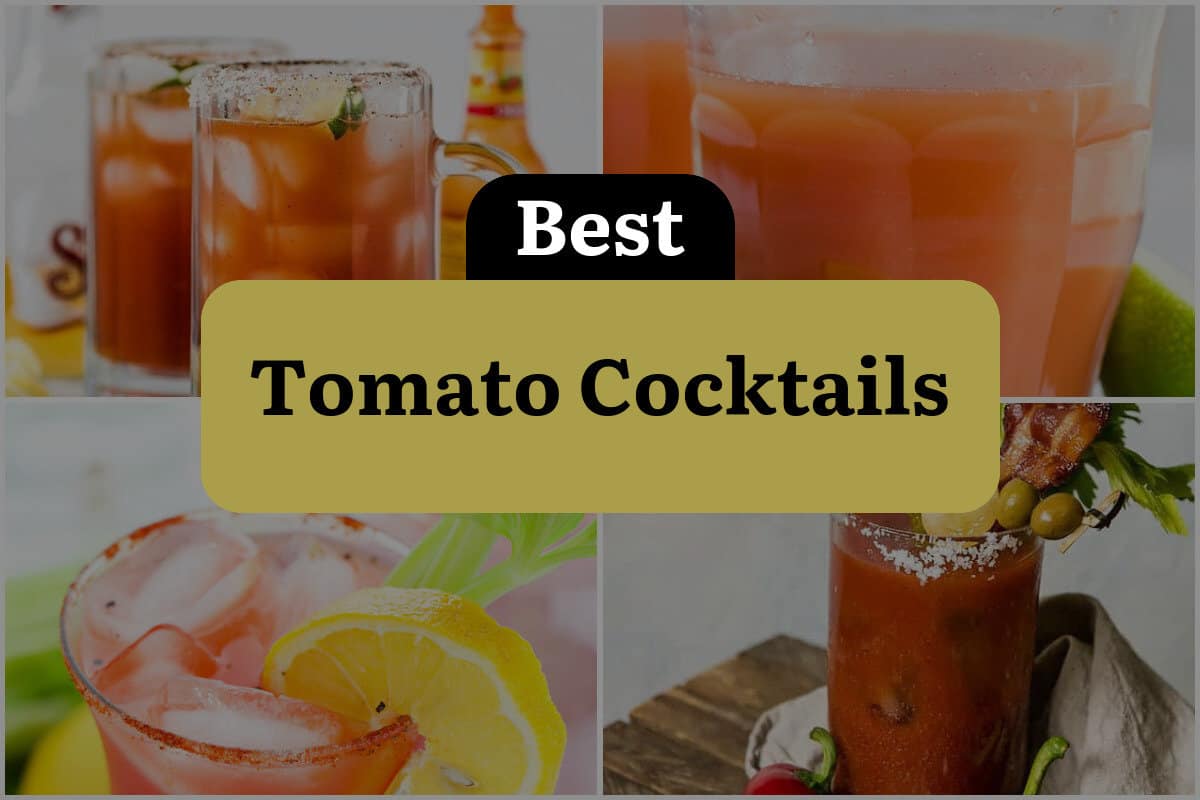 As a bartender, I find myself fascinated by the versatility of tomatoes in cocktails. This humble fruit is often overlooked when it comes to mixing drinks, but it can add a unique flavor and texture to any cocktail.
The acidity of tomatoes can balance out sweetness, while their natural umami flavor can add depth and complexity to a drink.
Tomatoes have been used in cocktails for decades, but it wasn't until recently that bartenders started to experiment with them in new and exciting ways.
From savory to sweet, there are countless ways to incorporate tomatoes into a cocktail. Whether you prefer a classic Bloody Mary or something more adventurous, there's a tomato cocktail out there for everyone.
One of the reasons I love working with tomatoes in cocktails is because they are so versatile. They pair well with a variety of spirits, from tequila to gin to vodka.
They also work well with a range of mixers, from citrus to spices to savory ingredients like Worcestershire sauce. With so many options, the possibilities are endless.
In this blog post, I'll be sharing some of my favorite tomato cocktail recipes.
Whether you're a seasoned bartender or a home mixologist, there's something here for you. So let's dive in and explore the world of tomato cocktails!
1. Michelada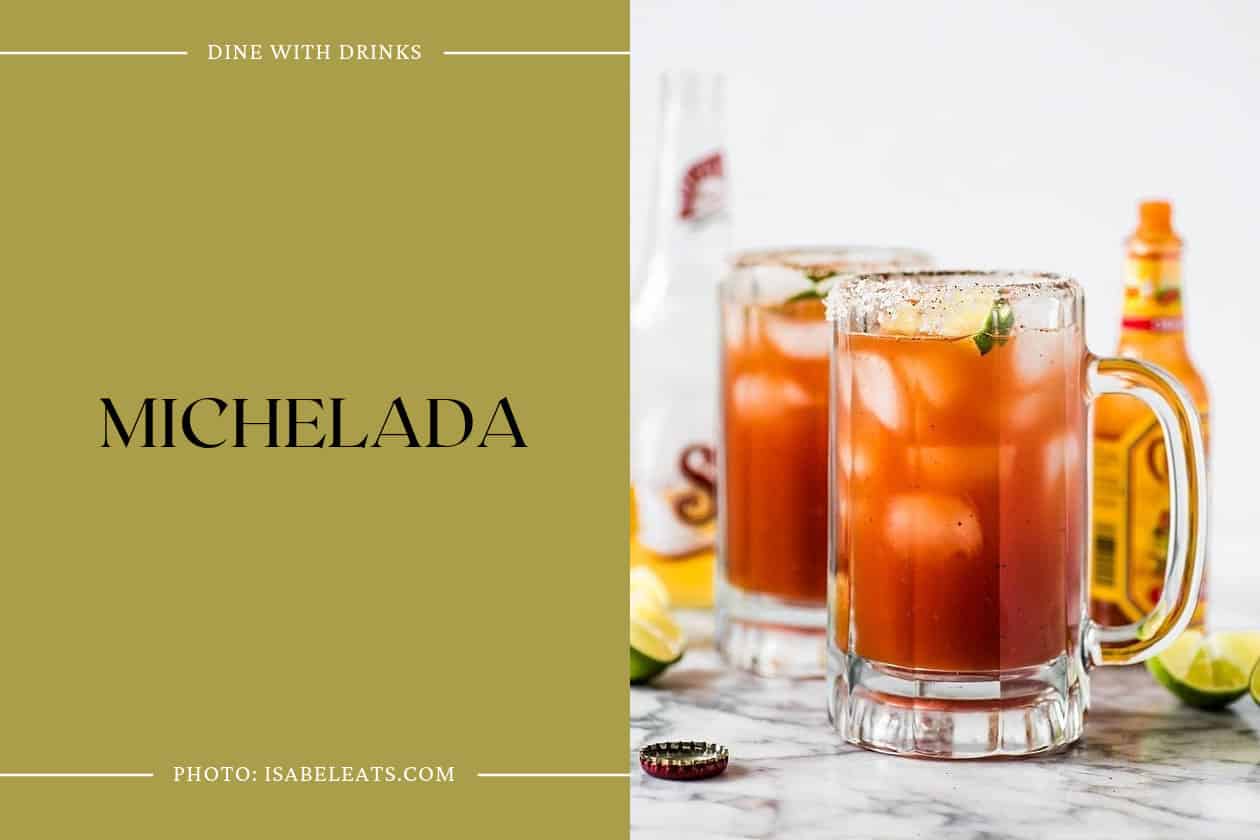 The Michelada is a refreshing Mexican beer cocktail that is perfect for brunch or any time you need a little extra flavor. Made with tomato juice, beer, lime juice, Worcestershire sauce, soy sauce, and hot sauce, it has a spicy kick that is sure to wake up your taste buds.
This cocktail is often compared to the Bloody Mary, but instead of vodka, it is mixed with light and refreshing Mexican lagers like Corona Extra, Sol, Tecate, Pacifico, and Modelo Especial. The Michelada is a great option for those who want a little extra spice in their cocktail. So, if you're looking for a unique and flavorful cocktail, give the Michelada a try!
2. Sangrita Cocktail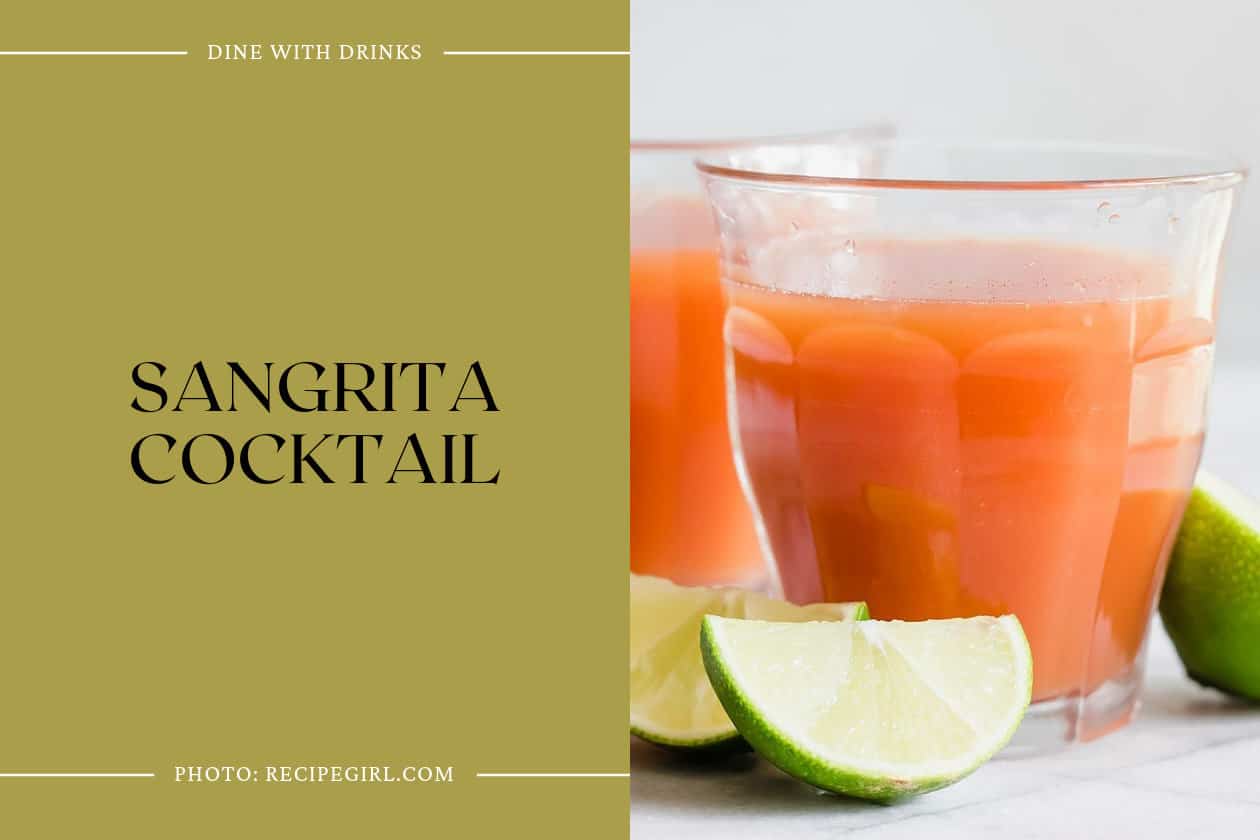 The Sangrita Cocktail is a tomato-based tequila drink with Mexican roots that makes for a perfect alternative to the classic Bloody Mary. This cocktail is a blend of tequila, tomato, orange, and lime juices, with a hint of grenadine, Tabasco sauce, and soy sauce. It's a refreshing and flavorful drink that is perfect for a warm day or a brunch gathering.
The best part is that you can experiment with different variations and substitutions to find the perfect flavor combination that suits your taste buds. So, if you're looking for a new and exciting tomato cocktail recipe, the Sangrita Cocktail is definitely worth a try!
3. Bloody Mary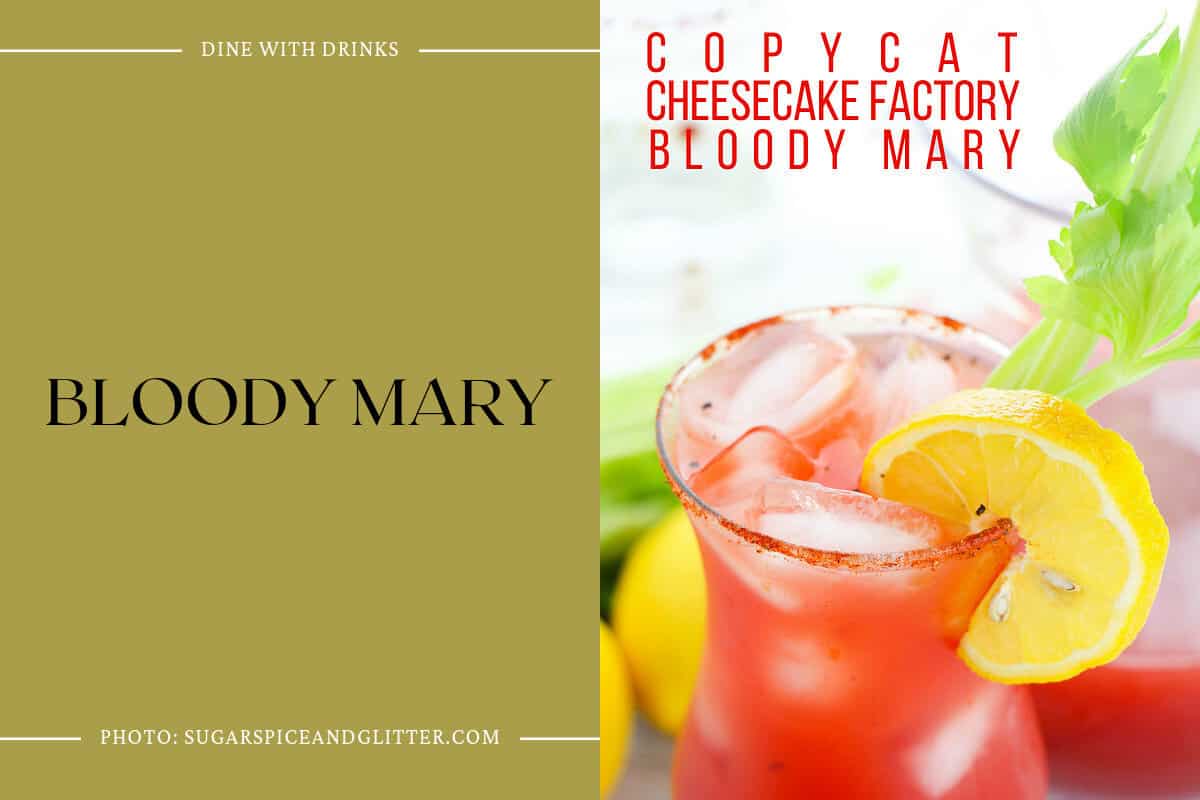 The Bloody Mary is a classic and popular tomato-based cocktail that is perfect for brunch or any time of day. Made with vodka, tomato juice, Worcestershire sauce, hot sauce, lemon juice, and spices, this cocktail is known for its spicy kick and savory flavor. It is often garnished with a celery stalk and lemon slice, adding a refreshing touch to the drink.
The Bloody Mary is a versatile cocktail that can be customized to suit individual preferences, whether you like it extra spicy or prefer a milder version. It is a must-try for anyone who loves a good tomato cocktail, and is sure to impress your guests at your next brunch or party.
4. Voodoo Bloody Mary
The Voodoo Bloody Mary is a magical twist on the classic cocktail. With a homemade voodoo sauce added for a subtle, sneaky kind of heat, this drink is sure to keep you coming back for more. The savory ingredients blend perfectly with the spice, making for a smooth start and a little bite at the end.
And for an extra touch of flavor, a slice of perfectly cooked hardwood smoked bacon can be added. This cocktail is a must-try for anyone looking for a unique and delicious tomato-based drink.
5. Loaded Bloody Mary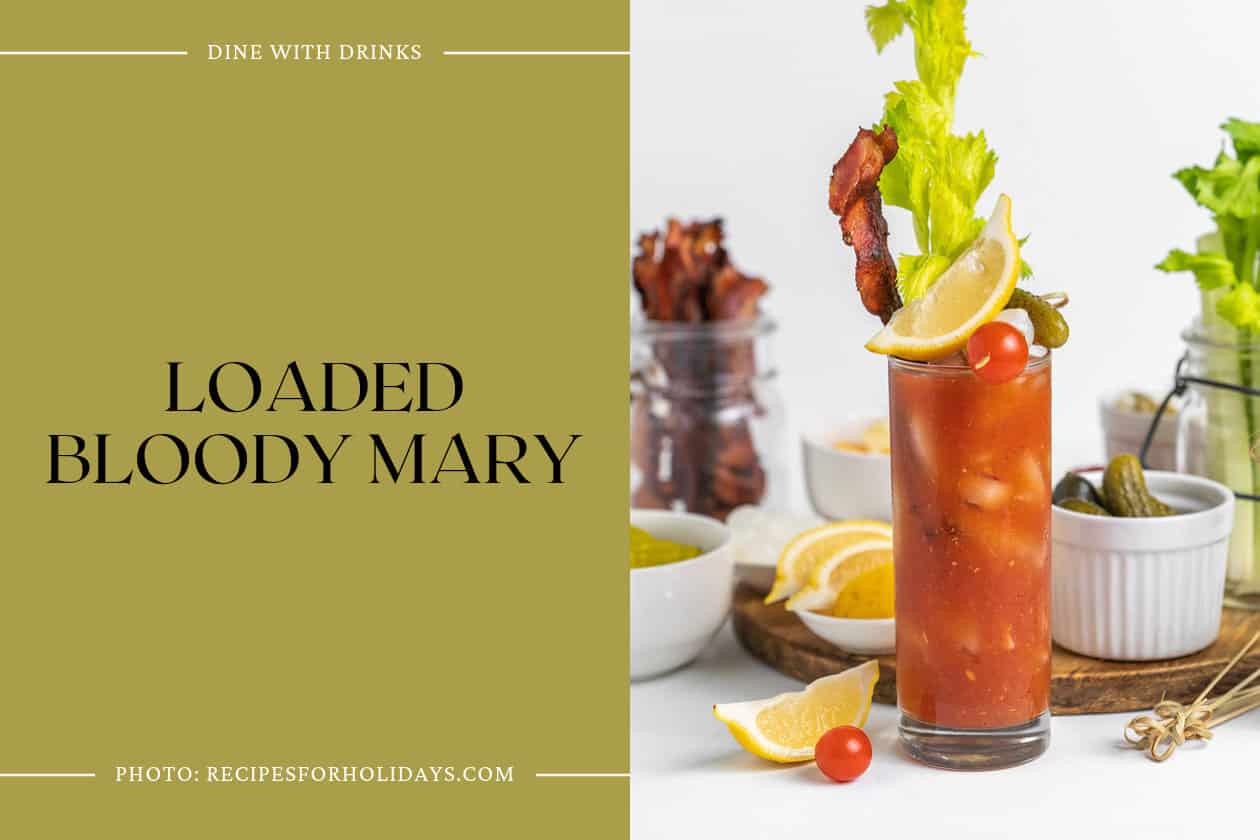 The Loaded Bloody Mary is a classic brunch cocktail that contains vodka, tomato juice, and a variety of spices served over ice. But what sets it apart is the variety of delicious garnishes that can be added to the top of the glass, turning it into a meal in itself.
From bacon to olives, cheese, pickles, and more, the possibilities are endless. It's a must-try for anyone who loves a good brunch cocktail that is both refreshing and filling.
6. Mexican Crab Cocktail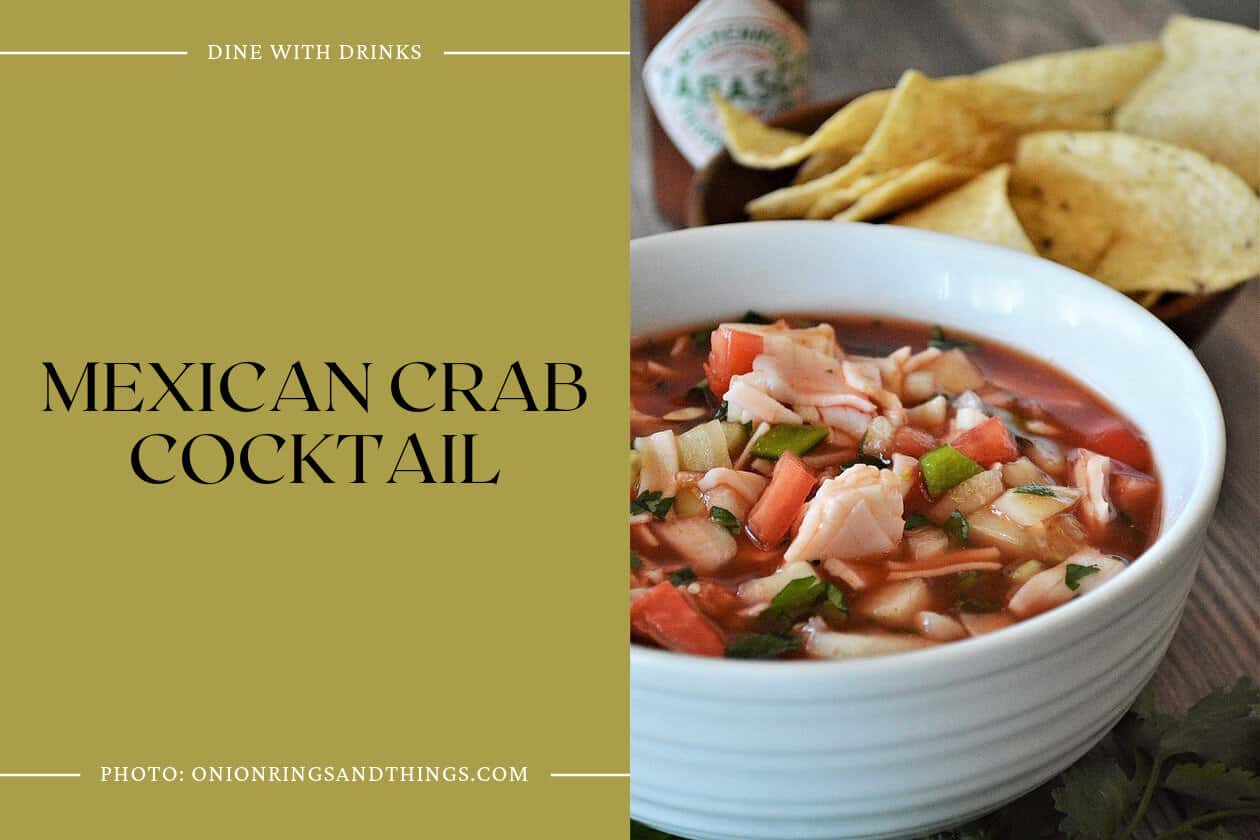 The Mexican Crab Cocktail is a refreshing and delicious appetizer that is perfect for summer parties. It is made with imitation crab, which is a more affordable alternative to lump crab meat. The cocktail is loaded with fresh flavors and served with saltines or tostadas.
The spicy tomato juice cocktail adds a kick of flavor to the dish. The best part is that there is no cooking involved, making it a quick and easy appetizer to prepare. If you are looking for a seafood cocktail that is both delicious and budget-friendly, the Mexican Crab Cocktail is definitely worth a try.
7. Prawn Cocktail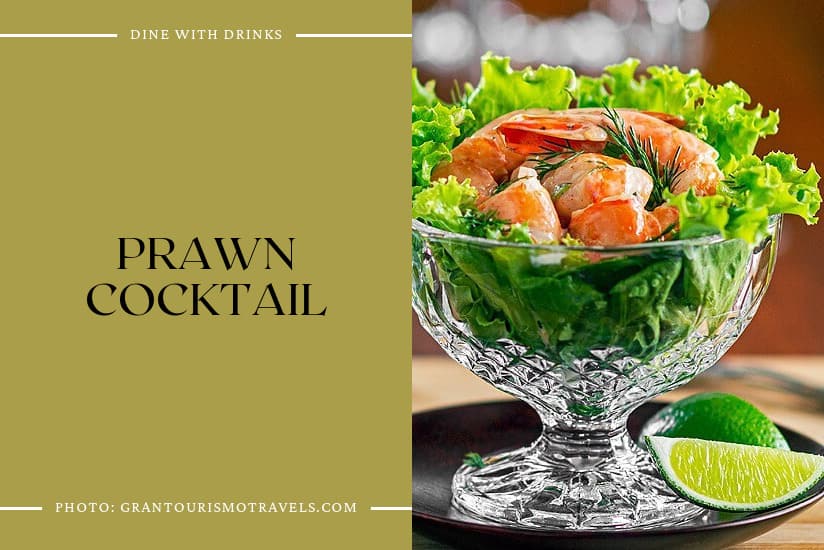 The Prawn Cocktail is a classic appetizer that has been popular since the 1970s. It features jumbo tiger prawns boiled quickly in their shells until they are just cooked, then peeled and tossed in a creamy and tangy seafood sauce.
The prawns are served on a bed of lettuce salad, dressed with the same sauce. Its vibrant color, plump form, and sweet taste make it an attractive and delicious addition to any menu.