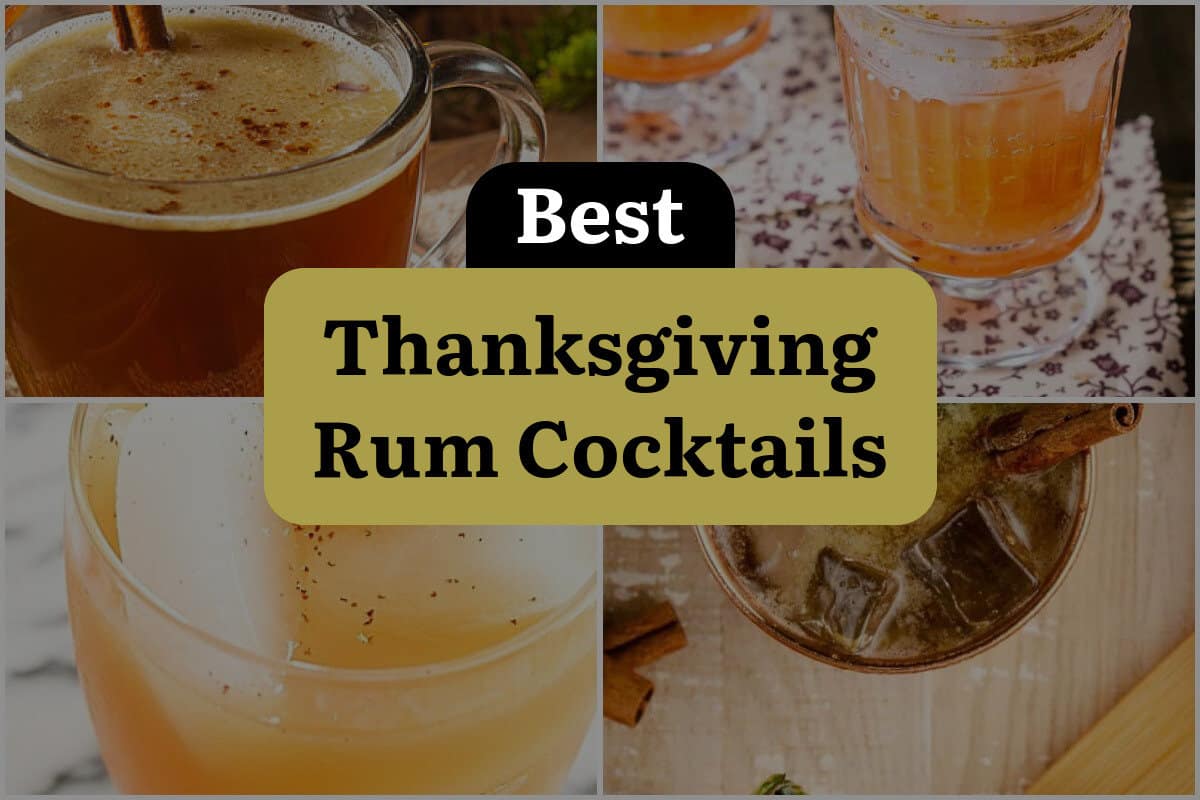 Thanksgiving is a time of year where we gather with loved ones to give thanks for all that we have. It's a time where we come together to share a meal, stories, and laughter.
The holiday season is also a time for indulgence, and what better way to indulge than with a delicious cocktail?
Rum is a staple ingredient in many classic cocktails, and it's versatile enough to be used in a variety of Thanksgiving-themed drinks.
Whether you're looking for a sweet and fruity cocktail or something with a bit more spice, there's a rum cocktail out there that will be perfect for your Thanksgiving celebration.
With so many different rum cocktails to choose from, it can be hard to know where to start. That's why we've put together a list of some of the best Thanksgiving rum cocktails to help you get started.
From classic drinks to new and innovative creations, these cocktails are sure to impress your guests and help you celebrate the holiday season in style. So grab your shaker and your favorite rum and get ready to mix up some delicious drinks that will have everyone giving thanks for your bartending skills.
1. Hot Buttered Rum
Hot Buttered Rum is a classic and cozy cocktail that is perfect for Thanksgiving. This warm and comforting drink is made with spiced butter, brown liquor, and hot water, making it a perfect choice for cold weather. The spiced butter mix can be made in advance, which makes it easy to whip up a batch for a holiday party.
The cocktail is versatile, as any brown liquor can be used, so you can customize it to your liking. The buttery and spiced flavors of this cocktail make it a crowd-pleaser that is sure to impress your guests. If you're looking for a festive and delicious Thanksgiving cocktail, Hot Buttered Rum is a must-try.
2. Sage-Fig Cocktail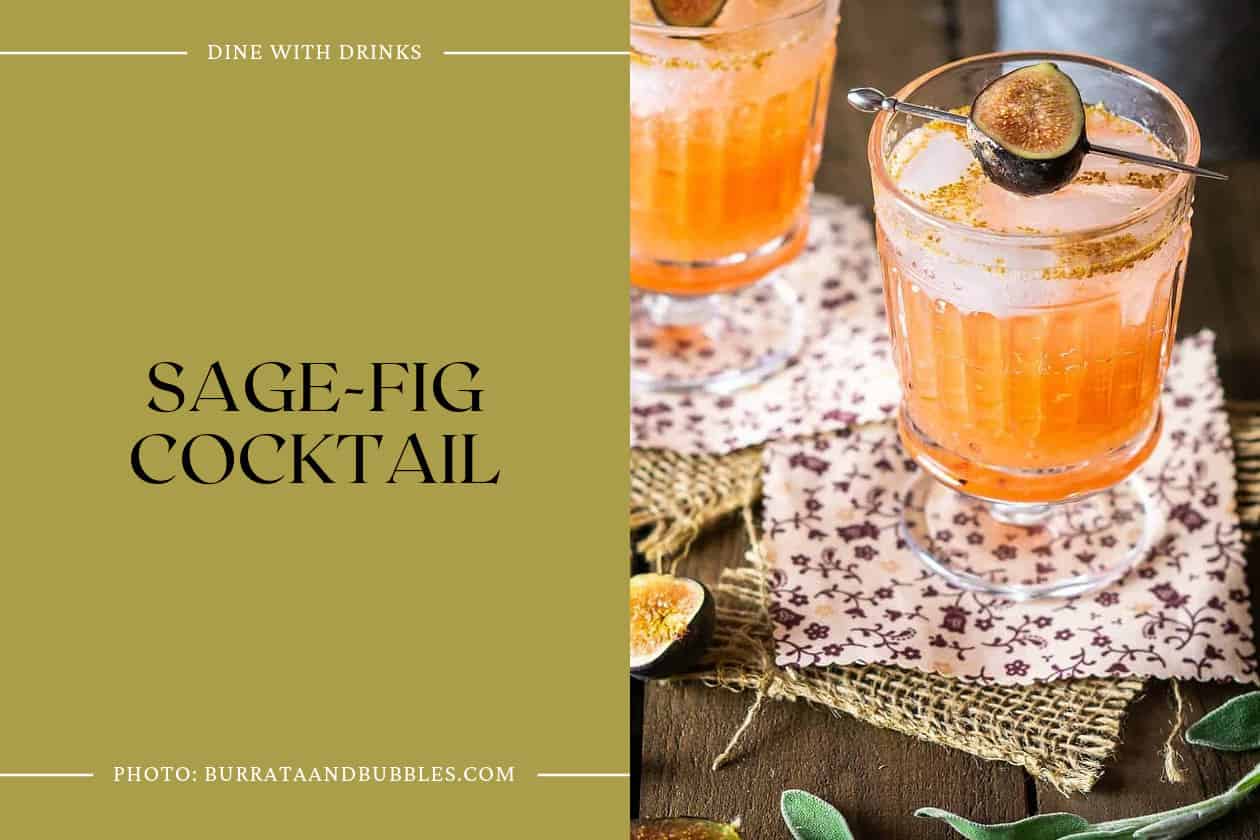 The Sage-Fig Cocktail is a unique and flavorful addition to any Thanksgiving celebration. Made with fresh figs, homemade sage simple syrup, orange liqueur, lemon juice, and rum, this cocktail is bursting with rich, warm flavors that perfectly capture the essence of fall.
The sweet and savory combination of fig and sage is perfectly balanced, and the addition of club soda adds a refreshing effervescence. This cocktail is not only delicious but also visually stunning with its blush pink hue. Impress your guests with this swoon-worthy drink that is sure to be a hit at any fall gathering.
3. Spiced Pear Cocktail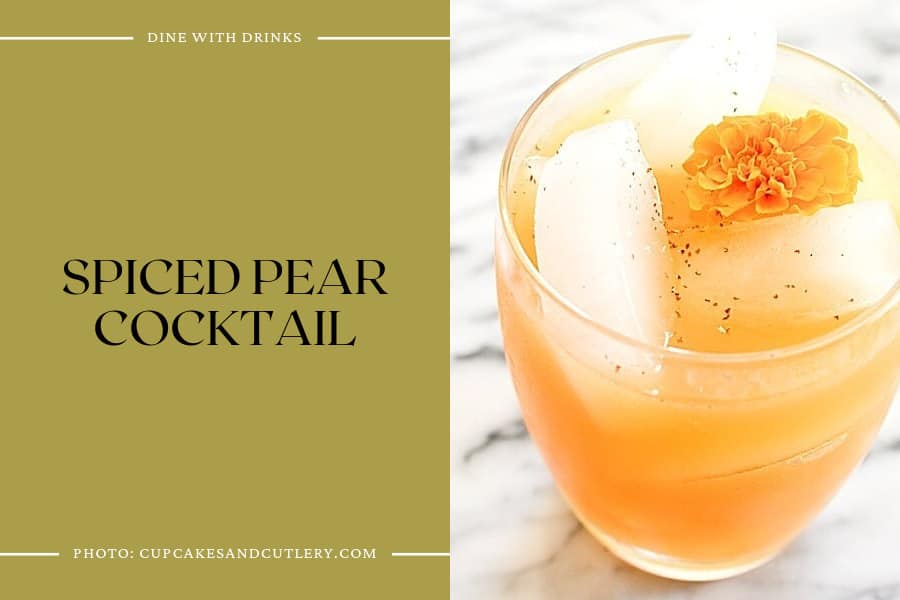 The Spiced Pear Cocktail is a delightful rum-based drink that is perfect for Thanksgiving festivities. This cocktail features the warm and cozy flavors of spiced rum, fresh ginger, and nutmeg, all blended with the refreshing taste of pear nectar. The combination of these ingredients creates a rich and flavorful drink that is perfect for sipping and sharing with friends and family.
The Spiced Pear Cocktail is a great way to add a touch of fall to your Thanksgiving celebration, and it is sure to be a hit with guests. So, if you're looking for a delicious and easy-to-make rum cocktail for your Thanksgiving gathering, be sure to give the Spiced Pear Cocktail a try!
4. Spiced Pineapple Rum Moscow Mule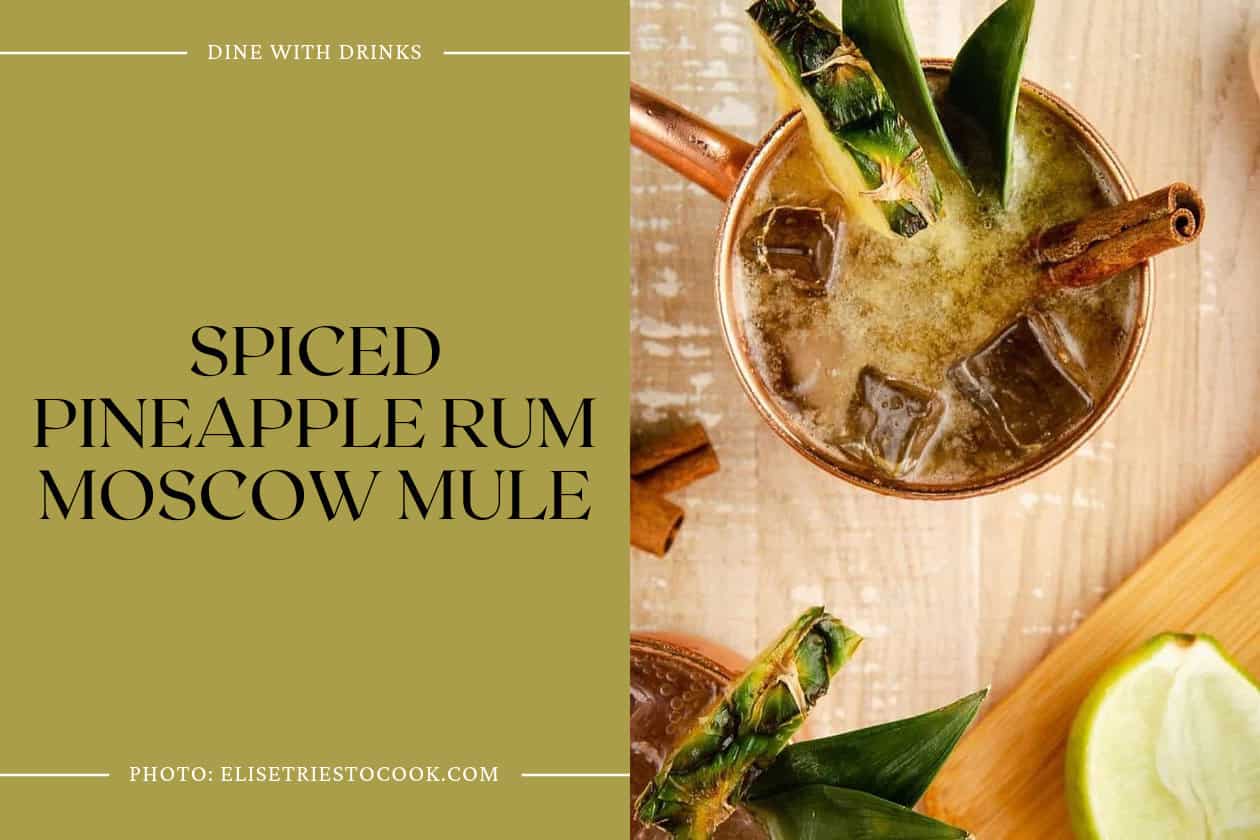 One of the best Thanksgiving rum cocktails to try this year is the Spiced Pineapple Rum Moscow Mule. This bubbly and refreshing cocktail is a twist on the classic Moscow Mule, substituting rum for vodka and adding pineapple juice for a tropical twist. The spiced rum adds a warming depth of flavor, while the ginger beer and lime juice provide a tangy kick.
Adding a cinnamon stick to the copper mug enhances the fall spices and makes this cocktail perfect for sipping on a chilly evening. Whether you're hosting a Thanksgiving dinner or simply looking for a festive drink, the Spiced Pineapple Rum Moscow Mule is a must-try.
5. Grapefruit Rosemary Rum Punch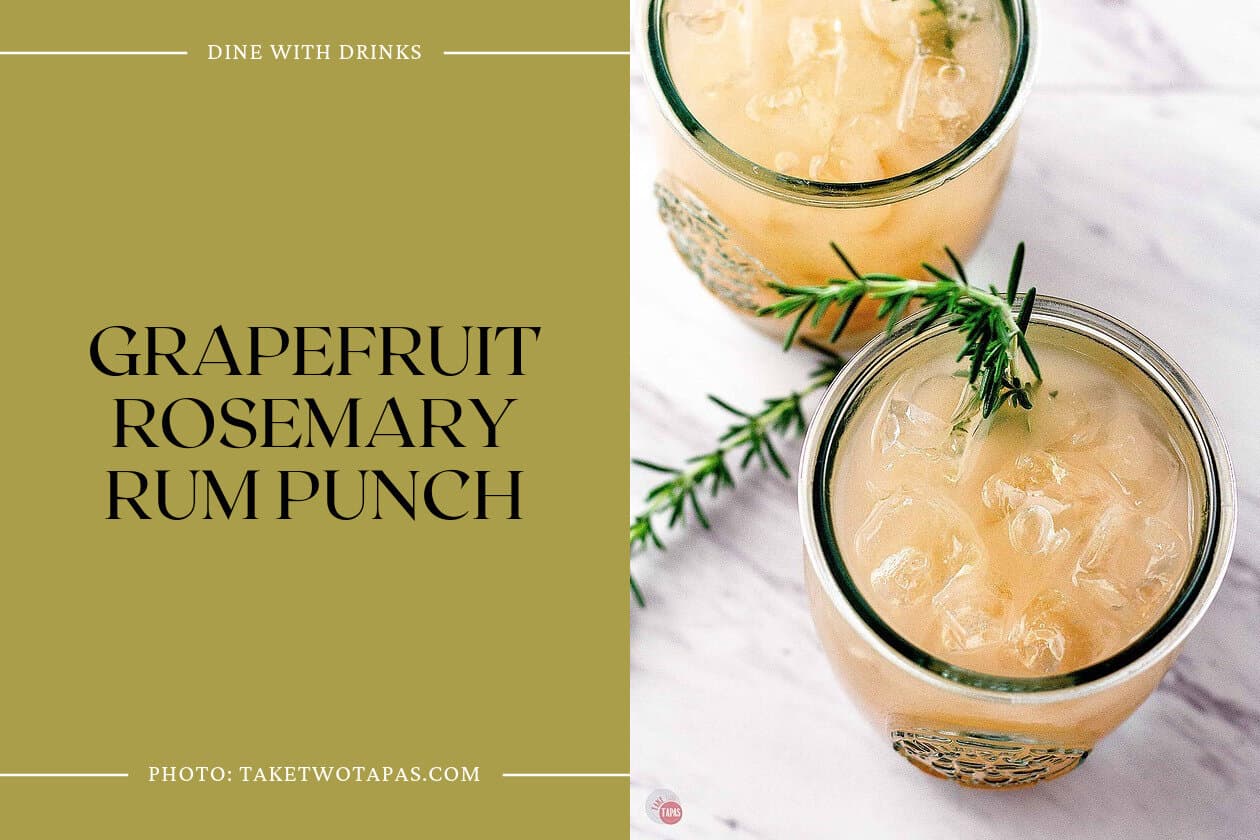 The Grapefruit Rosemary Rum Punch is a delicious Thanksgiving rum cocktail that's easy to make. It's a perfect blend of tart grapefruit juice, herbal rosemary, and sweet honey or simple syrup, with a splash of bubbles to give it a refreshing finish.
The aroma of fresh rosemary adds an extra layer of flavor, making it perfect for holiday parties. You can make a single serve cocktail or a large batch for a punch, and the ice ring made of club soda or sparkling water with grapefruit slices and rosemary sprigs adds a beautiful garnish to your drink table.
6. RumChataTini Cider Cocktail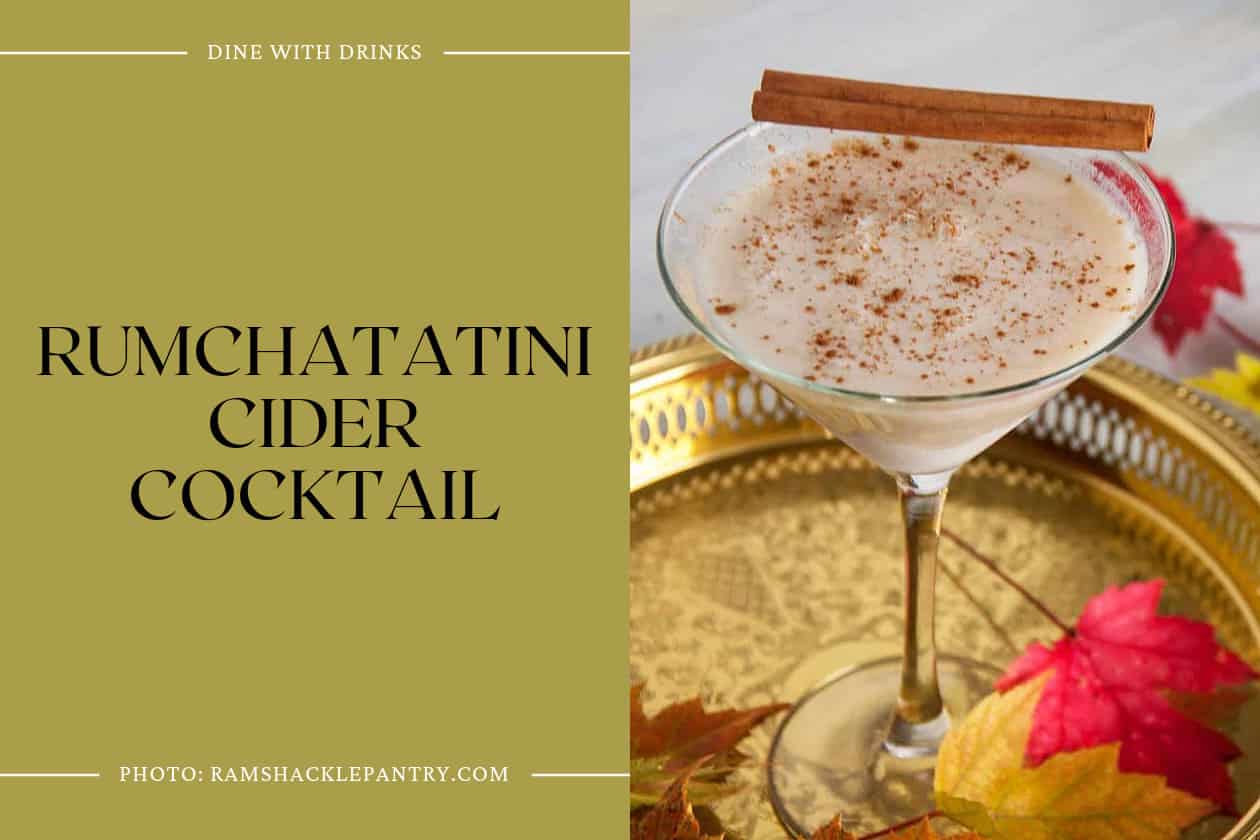 The RumChataTini Cider Cocktail is a must-try for anyone looking for a sweet and flavorful Thanksgiving cocktail. This simple drink combines the warm flavors of apple cider, brandy, and RumChata, resulting in a delicious blend of vanilla, apple, cinnamon, and brown spice.
The drink is served up in an iced martini glass, making it perfect for sipping and savoring during the holiday season. What makes this cocktail special is how it captures the essence of fall in a new and exciting way. If you're looking for a drink that's easy to make and sure to impress your guests, the RumChataTini Cider Cocktail is definitely worth a try.
7. Hot Buttered Apple Cider With Rum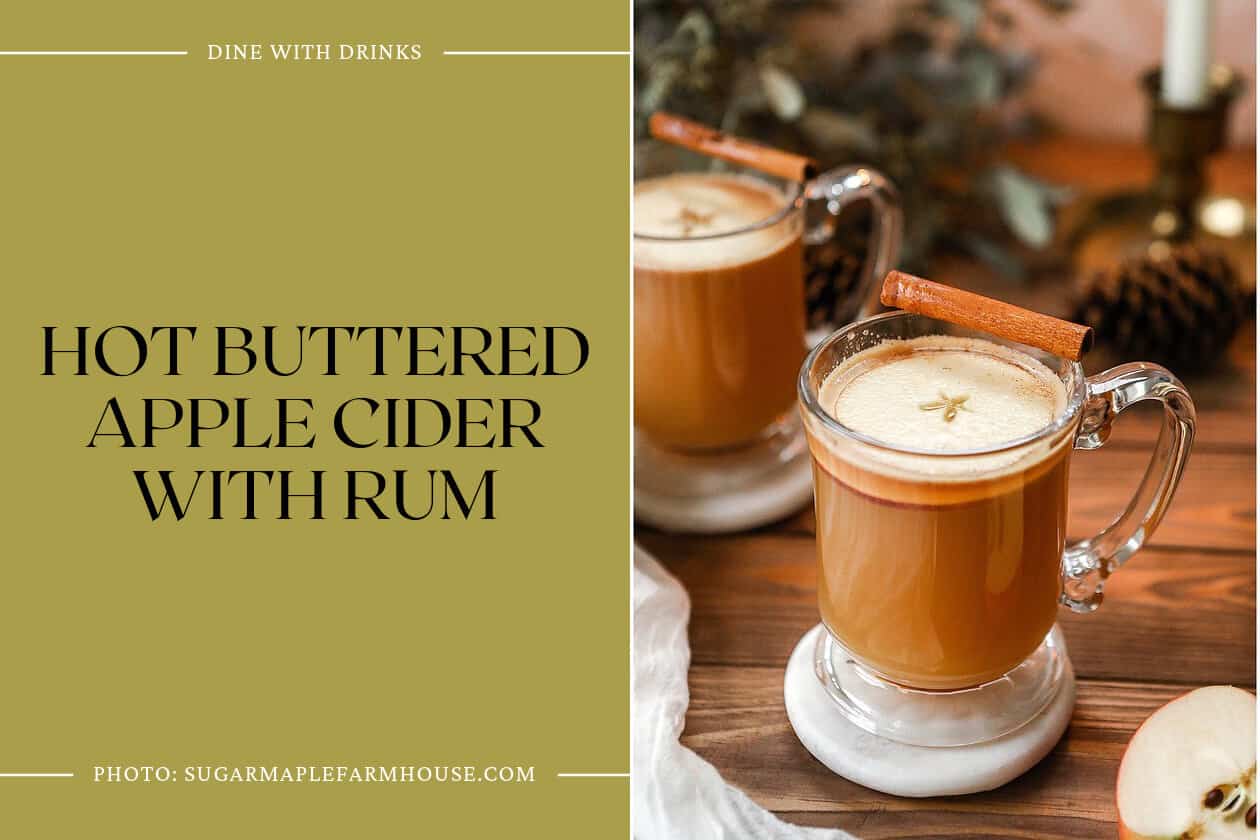 If you're looking for a cozy drink to warm you up this Thanksgiving, the Hot Buttered Apple Cider with rum is a must-try. This cocktail is a take on the classic Hot Butter Rum, which dates back to the early American colonies. The combination of warm apple cider, butter, and rum creates a rich and comforting drink that's perfect for holiday celebrations or lazy weekends.
The history behind the drink is fascinating, and it's interesting to see how rum played a significant role in the early American pop culture. While rum may not be nutritious, it certainly makes for a delicious base for holiday drinks like this one. If you're looking for a unique and flavorful Thanksgiving cocktail, give the Hot Buttered Apple Cider with rum a try.
8. Cranberry Vanilla Rum Punch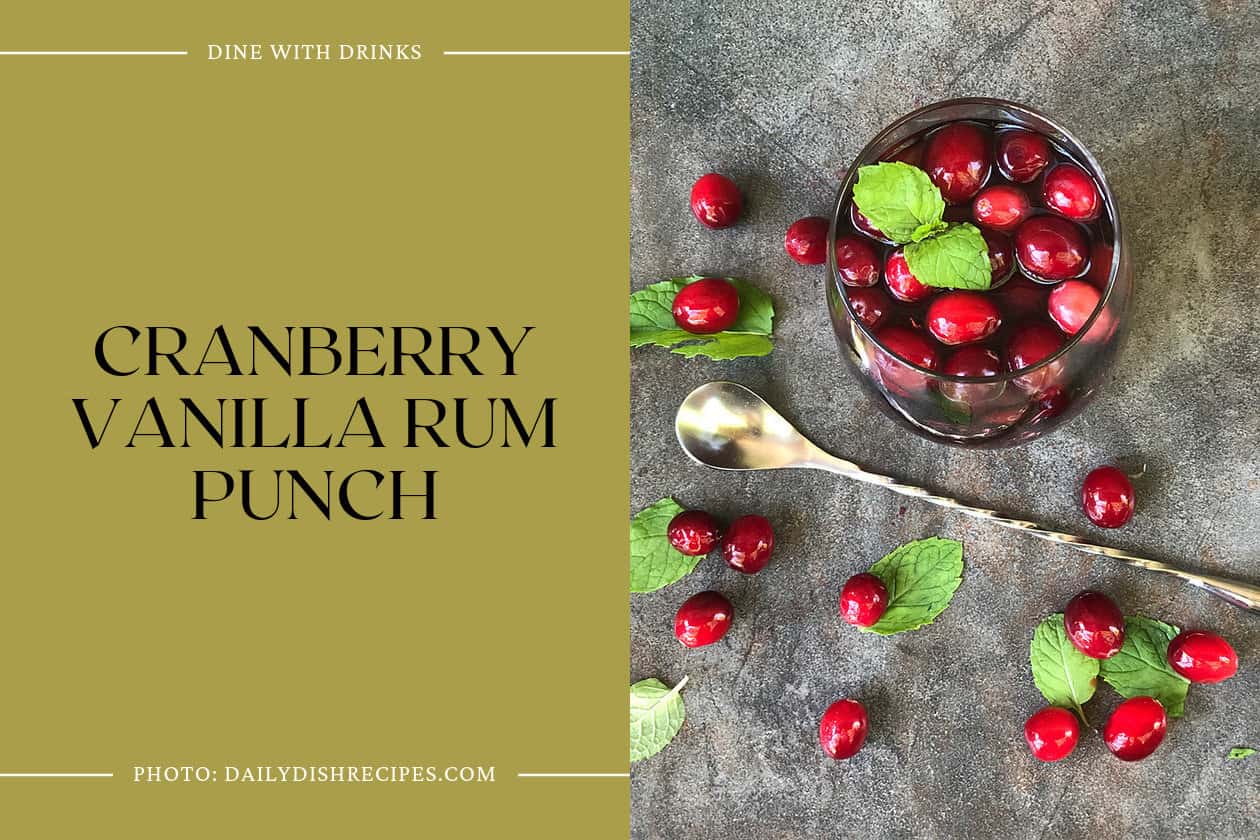 Looking for a Thanksgiving Rum Cocktail that is both festive and delicious? Look no further than the Cranberry Vanilla Rum Punch. This cocktail is perfect for any get-together, including Thanksgiving dinner. The tart and tangy flavor of cranberries pairs perfectly with the sweetness of vanilla and the kick of rum.
The frozen cranberries used in the recipe add an extra burst of flavor to each sip. If you're a fan of cranberries, this cocktail is a must-try. And if you're not, this cocktail might just change your mind. So, why not give it a try and see for yourself?
9. Pomegranate Mojito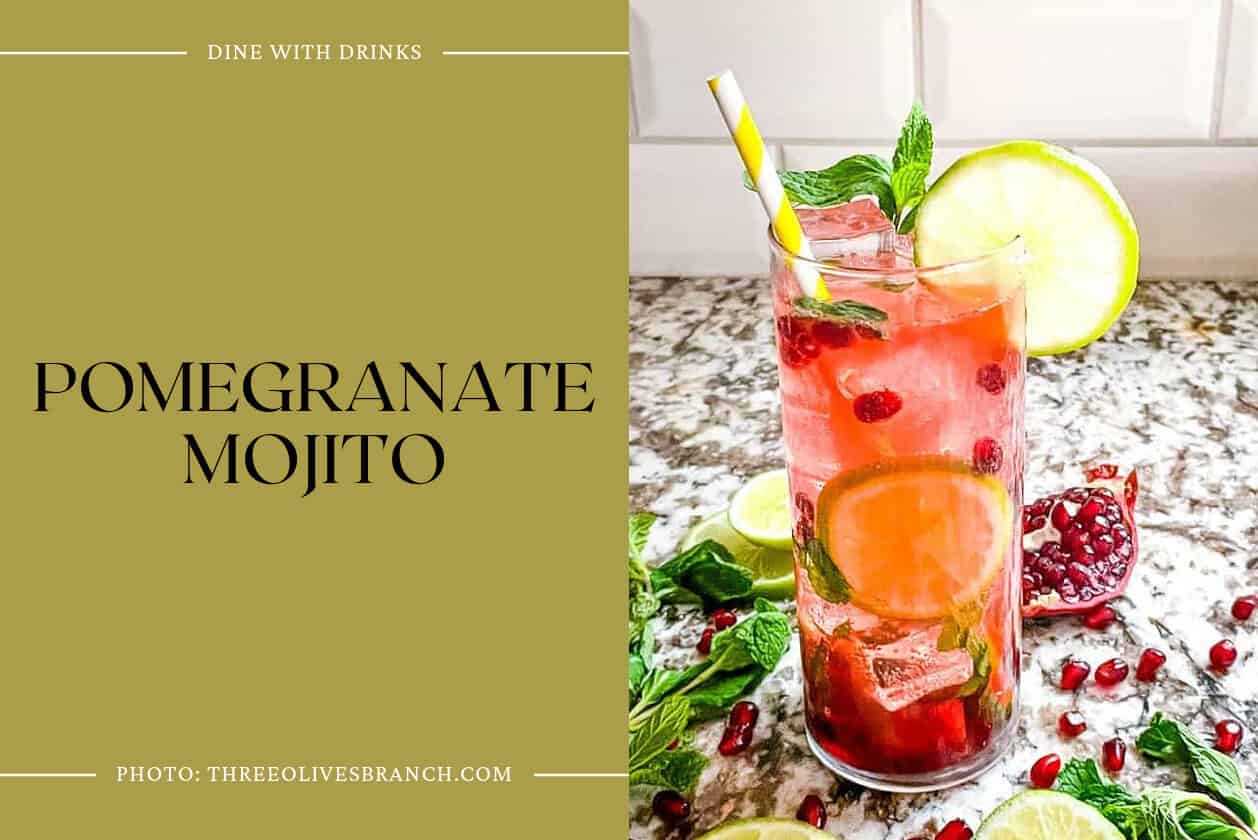 The Pomegranate Mojito is a refreshing and unique twist on the classic rum cocktail. Made with fresh mint, lime, and either pomegranate juice or crushed arils, this cocktail packs a flavorful punch that is perfect for Thanksgiving gatherings.
The addition of pomegranate gives it a festive touch and the option to use dark or spiced rum adds depth to the flavor. Whether you're a fan of traditional mojitos or looking for something new to try, the Pomegranate Mojito is a must-try cocktail for the holiday season.
10. Cranberry Daiquiri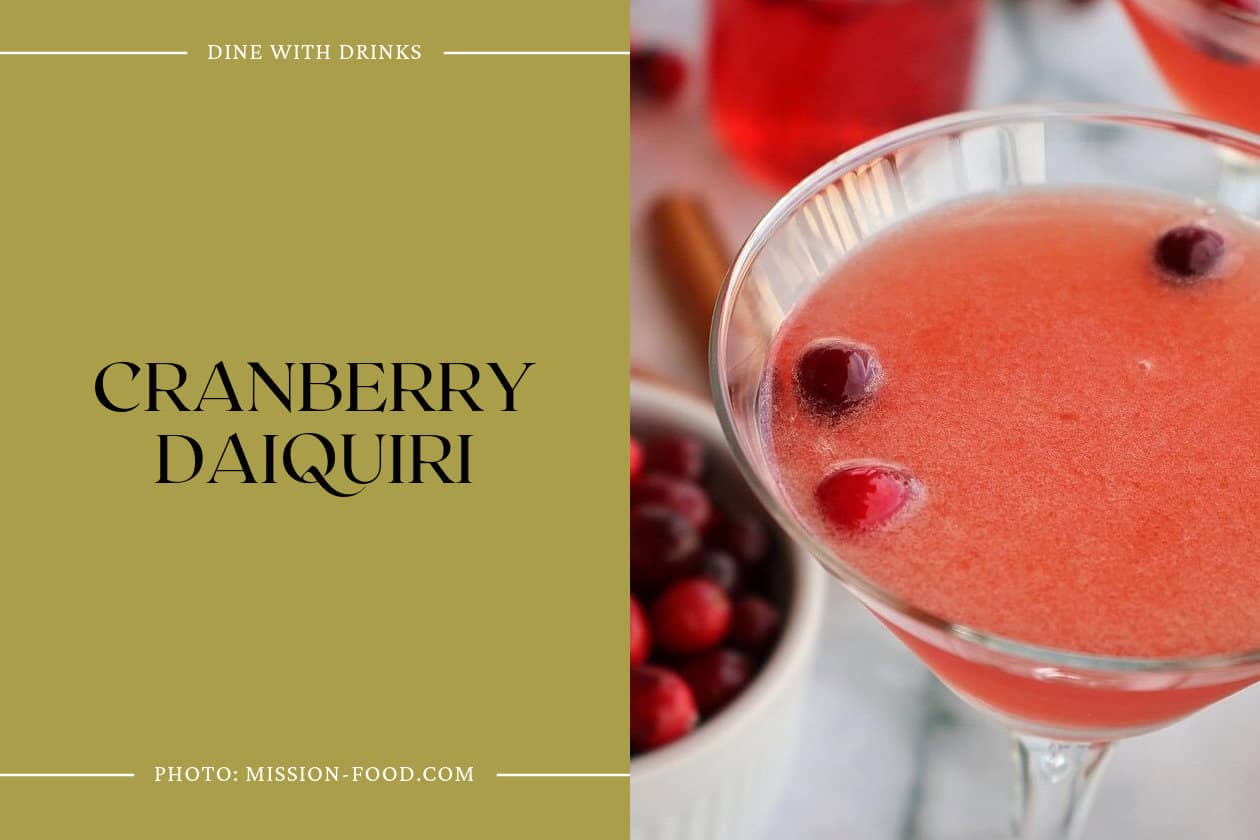 The Cranberry Daiquiri is a festive and cozy rum cocktail perfect for Thanksgiving and other fall and winter holidays. This delightful cocktail features a homemade cinnamon and orange-infused cranberry syrup that adds a unique twist to the classic daiquiri recipe.
The tart cranberry flavor and lovely red hue make it a great choice for any holiday gathering. This cocktail is definitely worth trying for those who want to impress their guests with a delicious and unique rum cocktail.
11. Cranberry Rum Cocktail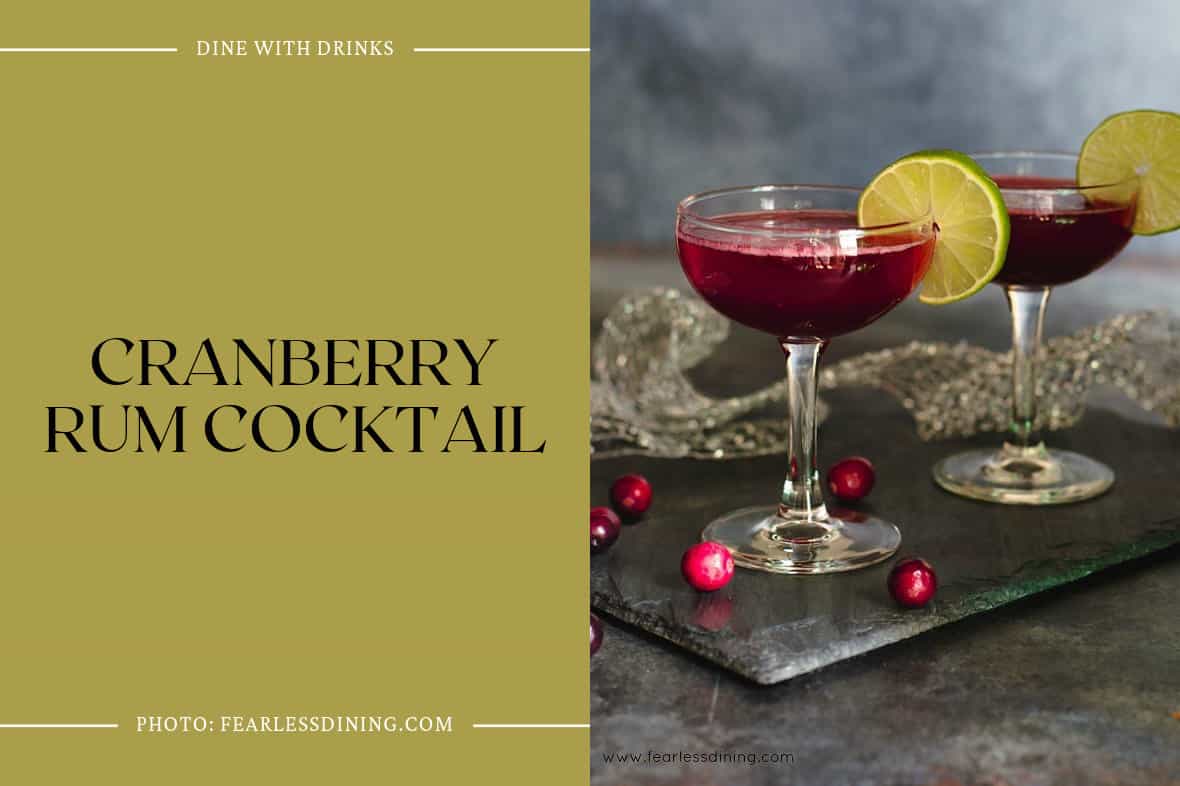 The Cranberry Rum Cocktail is a perfect addition to your Thanksgiving celebration. This delicious cocktail is made with cranberry simple syrup, rum, and 7UP, making it a sparkling and refreshing drink. The tartness of the cranberry is balanced with the sweetness of the 7UP, and the rum adds a warm and cozy feel to the cocktail.
The cranberry simple syrup can also be used in other recipes, making it a versatile ingredient for your holiday cooking. This cocktail is easy to make and can be served in different glasses to add a touch of elegance to your Thanksgiving table. Try this Cranberry Rum Cocktail for a festive and flavorful drink that will impress your guests.
12. Feuerzangenbowle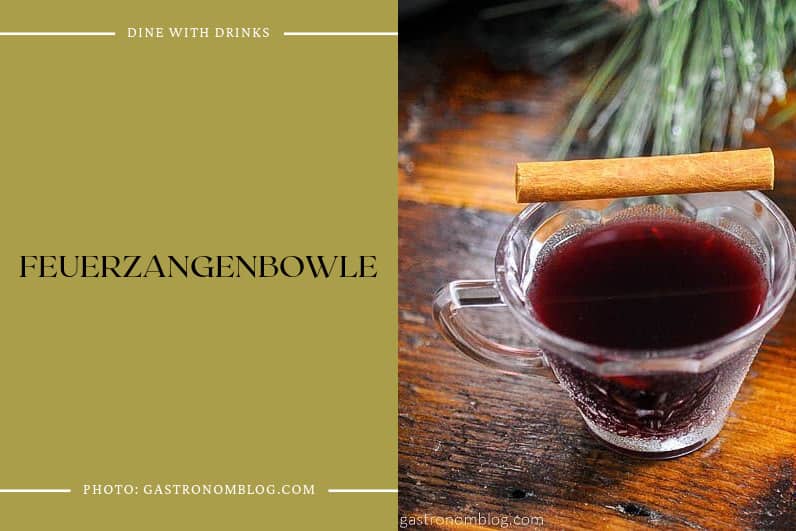 Feuerzangenbowle is a traditional German rum cocktail that is often enjoyed during Christmas and New Year's Eve celebrations.
The name literally translates to "fire tongs punch" and it involves a sugar cone soaked in rum being set on fire and dripped into mulled wine. The resulting drink is warm, sweet, and spicy, with a delightful caramelized flavor from the melted sugar.
If you're looking for a unique and festive cocktail to serve during Thanksgiving, Feuerzangenbowle is definitely worth considering.
It's a showstopper that will impress your guests and add a touch of holiday magic to your gathering. Just be sure to use a high-proof rum and take all necessary safety precautions when lighting the sugar cone on fire.
13. Coquito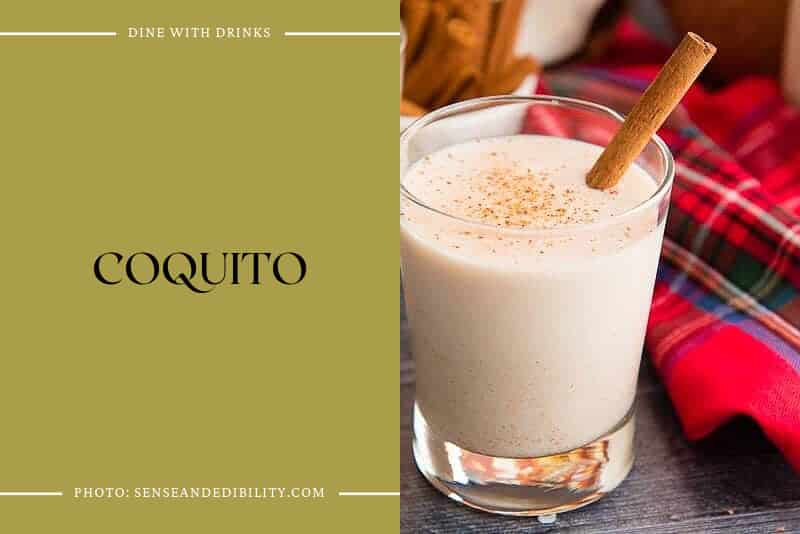 Coquito is a Puerto Rican holiday cocktail that is sure to add a tropical twist to your Thanksgiving celebration. This creamy coconut and rum drink is traditionally served from Thanksgiving through Three Kings Day and is made with fresh coconut milk and pitorro (cane sugar moonshine or rum). While the original recipe contains eggs, there are plenty of egg-free versions to choose from.
Coquito can be made with white, spiced, and gold rum, and is best enjoyed with Puerto Rican or Caribbean rum. Whether you prefer a vegan, virgin, or boozy version, there's a recipe for everyone. So, why not add a little island flavor to your Thanksgiving festivities with a delicious Coquito cocktail?