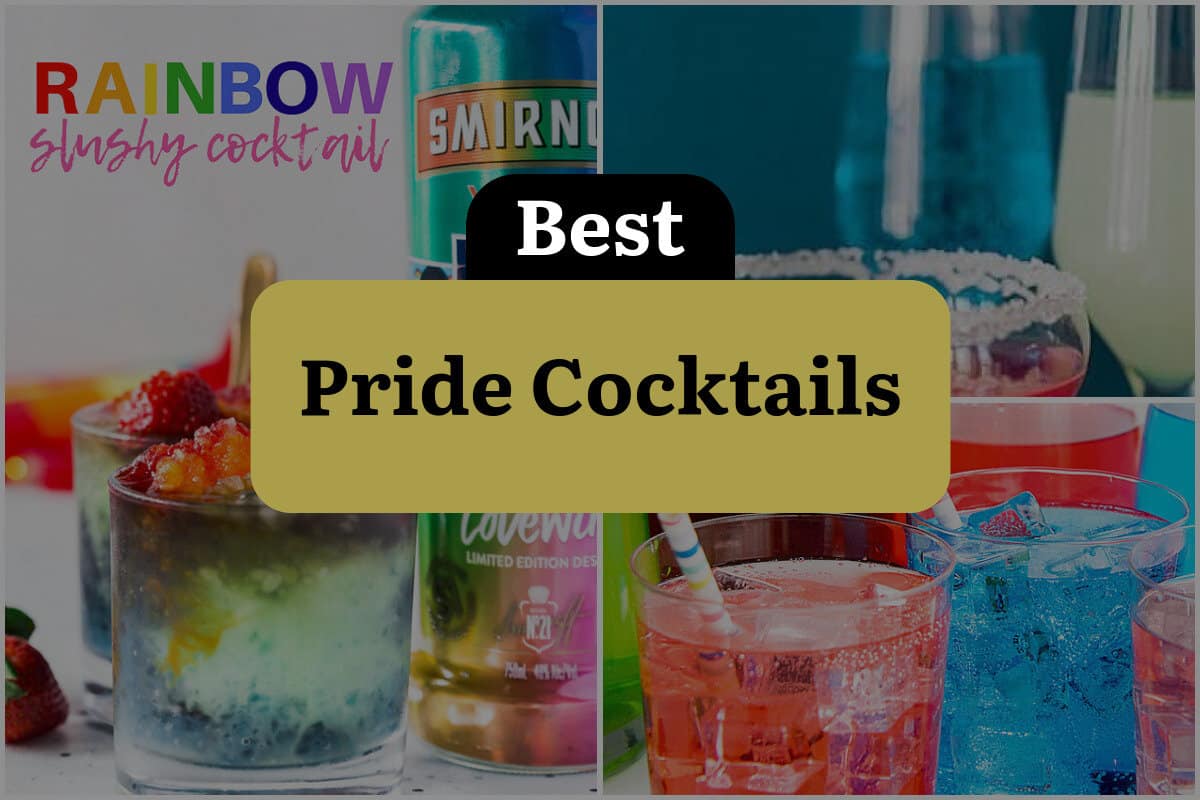 June is the month of Pride, a time to celebrate love and equality for all. It's a time to reflect on the progress made in the LGBTQ+ community, while also acknowledging the work that still needs to be done.
And what better way to celebrate than with a delicious and colorful cocktail?
With so many recipes out there, it can be overwhelming to decide which ones to try. That's why we've curated a list of the best Pride Cocktail recipes that are sure to impress your friends and family.
These cocktails aren't just delicious, they're also beautifully vibrant and represent the diversity of the LGBTQ+ community.
Whether you're hosting a Pride party or simply looking for a fun way to celebrate, these cocktails are perfect for any occasion.
From sweet and fruity to bold and boozy, there's something for everyone on this list. So grab your shaker and let's get mixing!
1. Rainbow Cocktail Slushy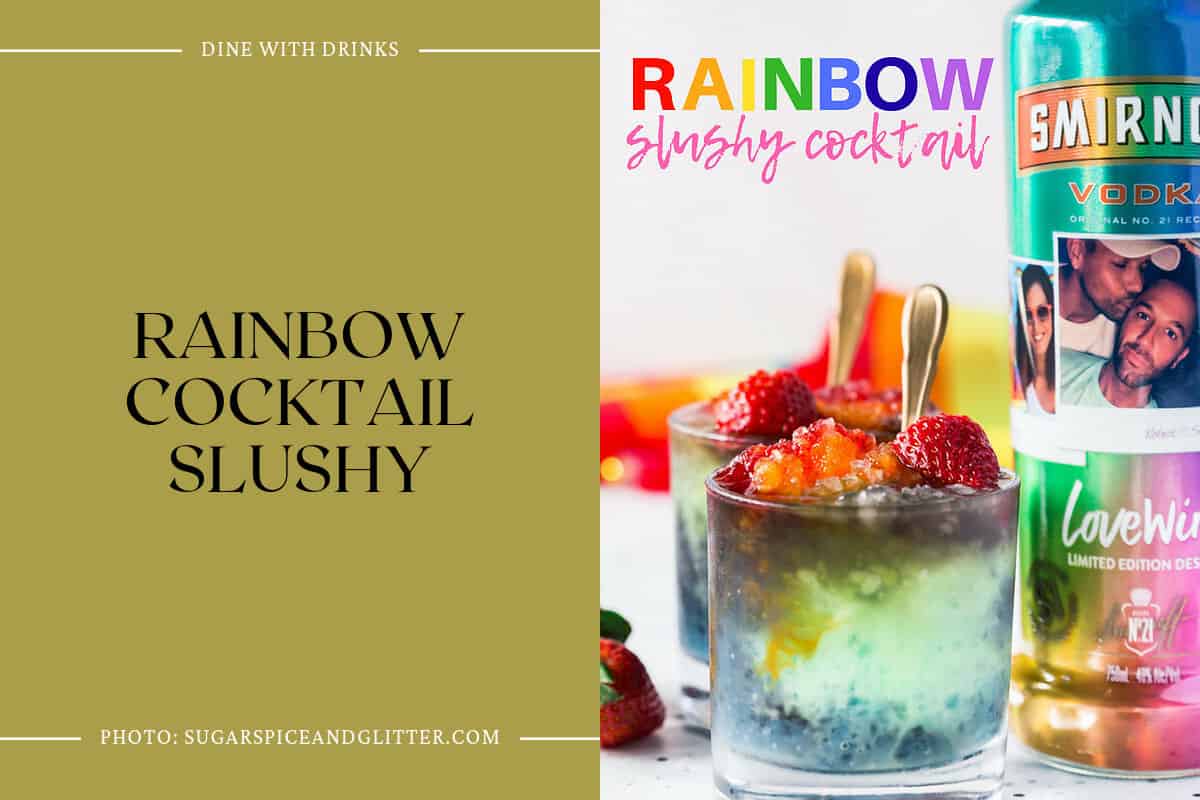 The Rainbow Cocktail Slushy is a perfect frozen treat for grown-ups, especially during St. Patrick's Day or Pride celebrations. This colorful cocktail is made with Smirnoff Vodka, sugar, and Kool-Aid packets or crushed up popsicles. The recipe creates a slushy texture that is spooned into separate bowls with different colored powders.
The result is a beautiful rainbow effect that is sure to impress guests. This cocktail is not only visually stunning, but it also supports a good cause, as $1 from each limited edition Smirnoff "Love Wins" bottle is donated to the Human Rights Campaign. Overall, the Rainbow Cocktail Slushy is a fun and festive addition to any Pride celebration or party.
2. Trans Pride Cocktail
The Trans Pride Cocktail is a colorful and delicious drink that represents the transgender community. The cocktail features the colors of the transgender flag, with light blue, pink, and white layers. While the original recipe calls for Hpnotiq, Kinky Pink Liqueur, and vodka, this recipe offers three alternative cocktails in blue, white, and pink.
The blue cocktail is a Blue Lagoon, the white cocktail is a Gimlet, and the pink cocktail is a Cosmopolitan. Each cocktail is unique and easy to make, perfect for any Pride celebration. The Trans Pride Cocktail is a must-try for anyone looking to celebrate and support the transgender community.
3. Rainbow Colored Jolly Rancher Vodka Cocktail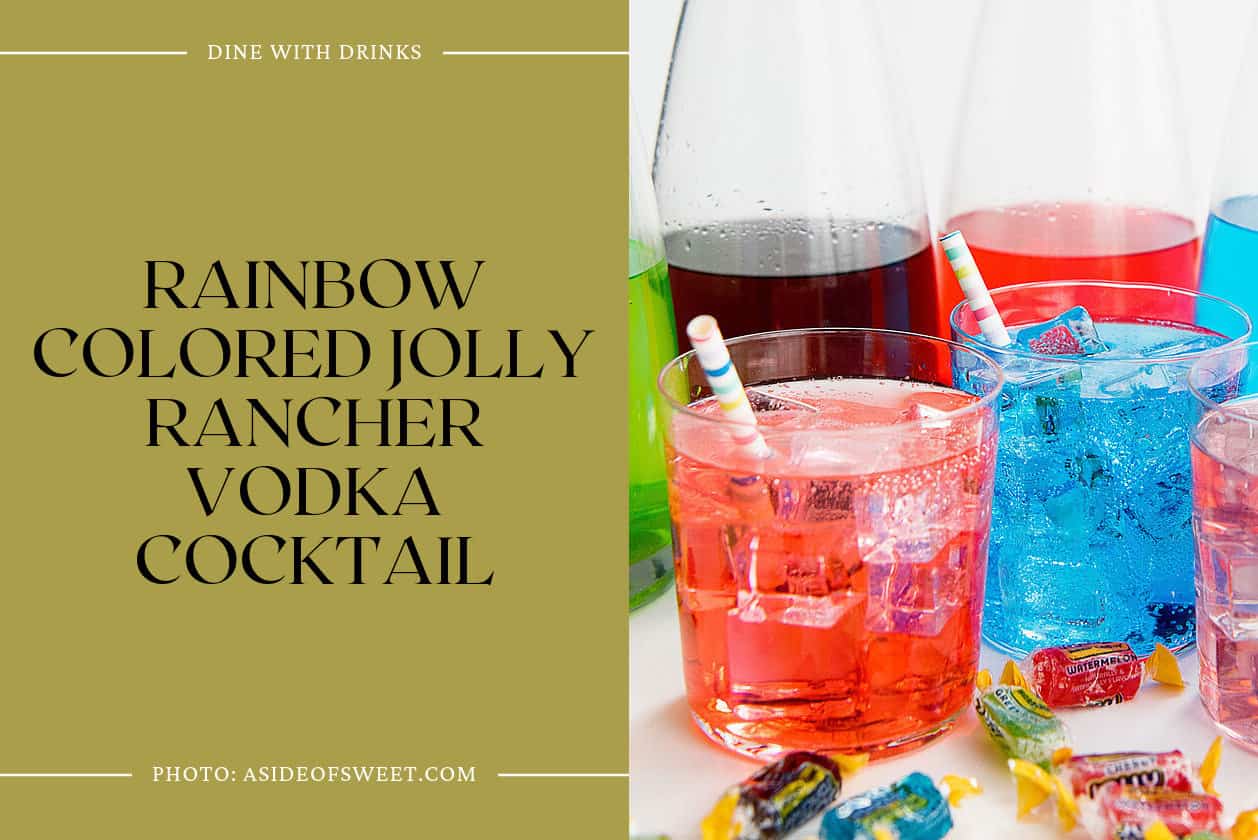 The Rainbow Colored Jolly Rancher Vodka Cocktail is a perfect addition to any Pride celebration. This festive cocktail is made with Jolly Rancher-infused vodka and mixed with soda water for a refreshing and colorful drink. The vibrant colors of the Jolly Rancher candies make this cocktail a fun and eye-catching addition to any party.
Plus, with only two ingredients, it's easy to make and perfect for serving a crowd. Whether you're rooting for the Eagles or the Patriots, you can customize this cocktail to match your team's colors. So, add some rainbow to your celebration with this fun and delicious cocktail.